Nearly two years ago, Capital One made a huge splash in the world of award travel by launching its very first premium travel rewards credit card: The Capital One Venture X Rewards Credit Card.
The card has garnered much attention from travelers with its impressive list of benefits and an annual fee of just $395 – much lower than its primary competitors from both American Express and Chase.
In a 2021 interview with Thrifty Traveler, Lauren Liss, Capital One's managing vice president of U.S. cards said, "Right now, there is a gap in the market as (travelers) are looking for the right travel card. They don't want to pay $600 for a card that has travel benefits. And they don't want to have to take the time to continue to track a laundry list of benefits that they have to remember to register for. Did they use them? Did they not use them? I know I don't have time for that, and we've heard from them that they don't have time for that."
It was clear Liss was referring to both the Chase Sapphire Reserve® and The Platinum Card® from American Express. Those cards have annual fees of $550 and $695 (see rates & fees) respectively. And in the case of the Amex Platinum card specifically, it does come with a laundry list of benefits that cardholders need to make sure they are using to justify that big out-of-pocket cost.
To date, that's been a major draw of the Venture X card: Premium travel benefits that are relatively easy to use at a price point much cheaper than what you can find on other Premium travel cards. Venture X even provides a path to come out ahead on your $395 annual fee each year with just two benefits.
But just two short years later, it has us questioning if the current $395 annual fee on the Venture X is sustainable. Can we expect an annual fee increase in the future?
Here's what you need to know.
Read our full review of the Capital One Venture X Card!
Annual Fee History on Venture X's Primary Competitors
American Express first launched the Platinum Card back in 1984 with an annual fee of just $250. At the time, it was an invitation-only card and really the only Premium card geared toward travelers. It held its position as the lone option in the marketplace up until 2016 when Chase launched the Sapphire Reserve.
By way of inflation and the addition of new benefits, that annual fee eventually jumped to $450, and then to $550 back in 2017. After another refresh with the addition of a handful of new benefits in 2021 that annual fee now sits at $695 each year. Late last year, Amex CEO Steve Squeri hinted that the annual fee on the Platinum Card would keep rising.
American Express' strategy with the Platinum Card has largely been adding sponsored benefits from brands like Saks 5th Avenue, Equinox, the New York Times, Disney, and others which don't cost the bank much but allows them to show perceived value on the card and keep hiking the annual fee.
Read more: A Full Review of the Platinum Card from American Express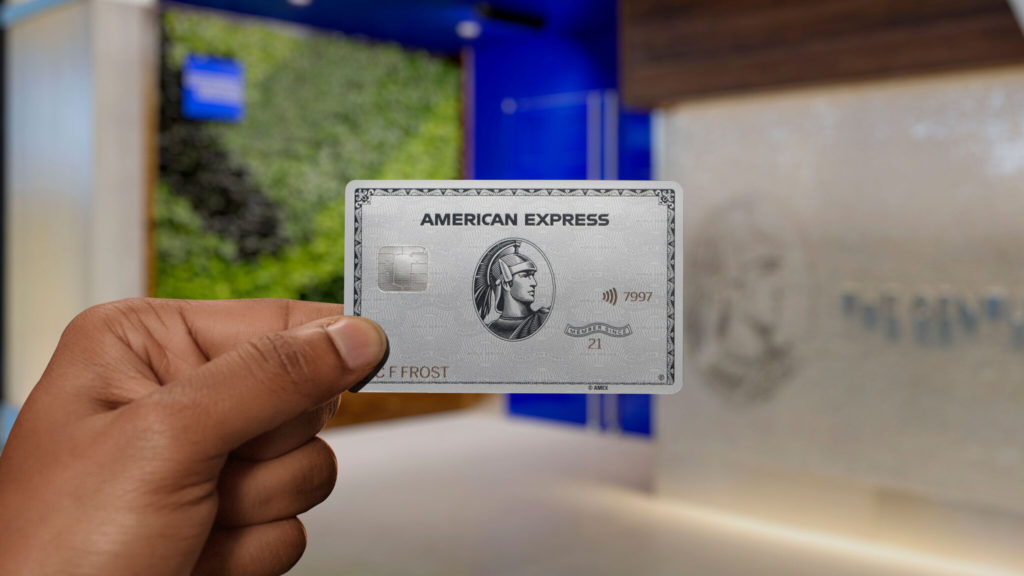 Chase made its first foray into the premium travel card segment in 2016 with the launch of the Chase Sapphire Reserve – building on the success of their mass market travel card – the Chase Sapphire Preferred® Card. When the Reserve first launched, it did so with an annual fee of $450.
The card was so popular at launch that Chase actually ran out of the metal they were using to produce the physical cards. Chase later indicated that the launch of the Reserve cost the bank hundreds of millions of dollars.
Sure enough, just a few short years later, Chase added a few new benefits to the card and hiked the annual fee on the Sapphire Reserve up to $550 where it currently sits today.
Read our review of the Chase Sapphire Reserve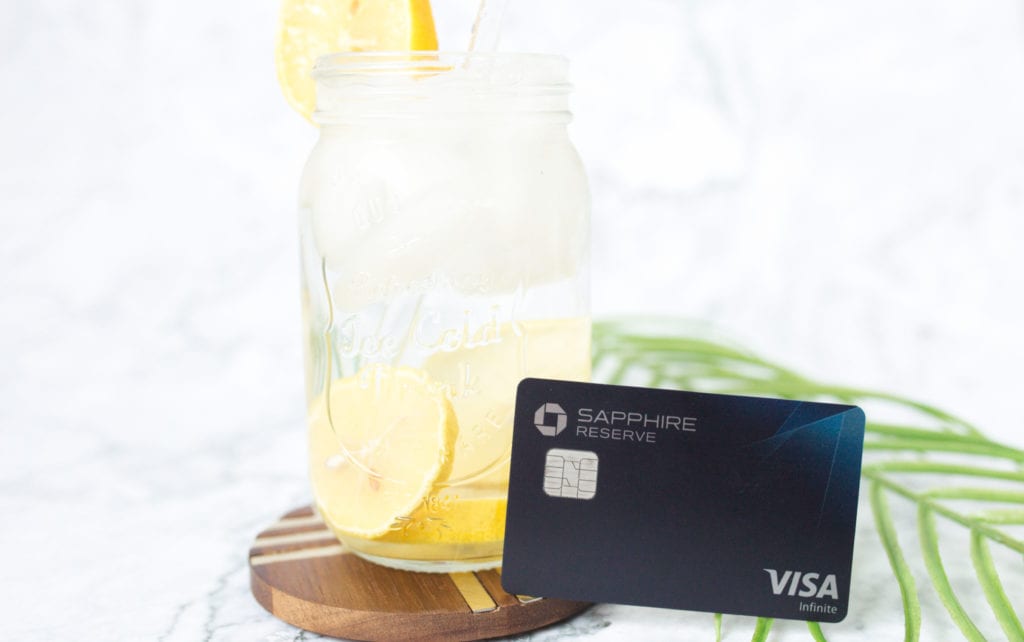 There's no question that when Capital One launched Venture X to compete in the premium travel card space, they wanted to be a disruptor. And the easiest way to do that is with a much lower annual fee and offering benefits that aren't complicated to use.
It's easier said than done, but so far they've succeded. Is it sustainable, though? That's another question.
A Recent Pull Back of Venture X Benefits
To date, Capital One has been tight-lipped on the financial impact of launching the Venture X card. But based on recent activities, it's clear that the bank is looking for ways to lower the costs associated with the card.
Cuts to the Priority Pass Select Membership
Capital One started off 2023 by dealing the Priority Pass Select airport lounge membership that comes complimentary with the card a huge blow. At launch, the Priority Pass membership issued to Venture X cardholders provided access to both Priority Pass lounges and additional experiences like access to the growing list of Priority Pass restaurants.
Using a Priority Pass at one of the select restaurants is simple. You just dine as usual, and your Priority Pass gives you a discount on the final bill. If you're dining alone, most restaurants will get $28 off your bill … or $56 off your bill if you are with a registered guest. If you often frequent an airport with a Priority Pass restaurant it's a pretty incredible deal.
But on Jan. 1, Capital One removed access to Priority Pass restaurants for Venture X cardholders. American Express made a similar move back in 2019 by removing restaurant access to all Priority Pass memberships issued from their cards. To date, the Priority Pass memberships issued from the Sapphire Reserve still include restaurant access.
Cuts to the Capital One Travel Portal
More recently, Capital One rolled out a negative change to the Capital One Travel Portal. When the bank first rolled out its new travel booking portal, it offered some novel benefits meant to entice travelers to go through the bank rather than book directly, like Price Drop Protection and a Price Match Guarantee. If you found a cheaper price after booking, you could submit a claim for a refund back to your card. In the case of price drop protection, those cash refunds happened automatically.
But last month, Capital One quietly updated the terms and conditions to note that the Price Drop protection benefit will now issue a travel credit of up to $50 when prices on select flights drop after booking – not money back to your card as was previously the case.
Capital One Travel also offers a "Price Match Guarantee," promising they'll refund the difference if travelers find a cheaper price on flights, hotels, or other travel expenses through another site. That's something countless travelers have run into since the launch of Capital One Travel, whether they see a slightly cheaper fare via Google Flights or even bigger savings via a third-party online travel agency.
Just submit a claim within 24 hours of booking, have an agent confirm the lower price is publicly available, and you'd get a refund for the difference. Not anymore: Those price match refunds will now be paid out in Capital One travel credits, too.
Technically, this benefit change isn't specific to Venture X, as anybody with an eligible Capital One credit card with access to the travel portal will now receive credits instead of cash refunds. But it's more painful for Venture X cardholders as part of the value of the card is directly tied to using the travel portal.
Neither was one of the marquee benefits offered by the card, but it does highlight a trend. Both of these changes seem like easy ways for Capital One to lower its costs associated with Venture X without disrupting the primary benefits – an indication that the benefits offered at launch back in 2021 were potentially too lucrative.
So what does this mean? Are more Venture X benefits on the chopping block? Is a Venture X annual fee hike inevitable?
We simply don't know the answers to those questions yet. But it's clear that Capital One is looking for ways to trim around the edges of its current offerings. And at the end of the day, it might be easier for the bank to eventually hike the annual fee than to remove more of the card's existing benefits.
Bottom Line
The $395 annual fee on the Capital One Venture X Rewards Card seems criminally low when you look at everything it provides and the annual fees of its primary competitors.
With additional annual fee hikes to other premium travel cards seemingly likely, will Capital One eventually hike the annual fee on Venture X? We can't say for sure. But if you're interested in the card, this may be as cheap as it gets.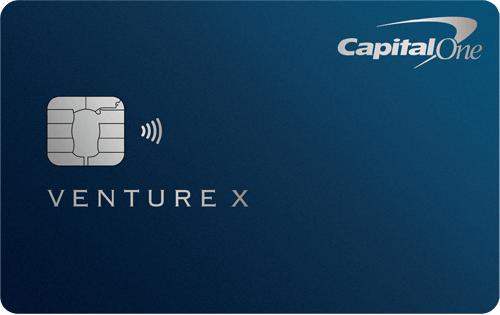 Learn More about the card_name