We get it: No one likes paying annual fees just to hold and use a credit card. Neither do we.
But the best things in the world of travel rewards credit cards don't come free. A bigger annual fee upfront comes with more travel perks you won't get on a free credit card, plus money-saving credits that can quickly offset those otherwise pesky annual costs. That's why we urge all travelers to do the math before ruling out credit cards with an annual fee. And perhaps no travel credit card makes it easier to make sense of that math than the new Capital One Venture X Rewards Credit Card.
At $395 a year, its annual fee might still trigger sticker shock, but that's far cheaper than other comparable premium travel credit cards like the eye-popping $695 fee (see rates & fees) on The Platinum Card® from American Express. And once you start weighing the benefits you get, you'll see there's an easy path to not only justify that upfront cost … but to come out far ahead.
Follow along and see what we mean.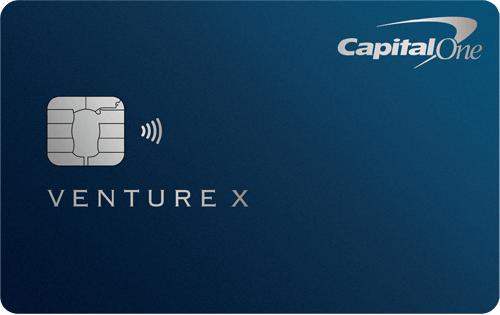 Click Here to learn more about the Capital One Venture X Rewards Credit Card
$300 in Annual Travel Credits
This is the big one. Right off the bat, one huge benefit essentially eliminates all but a quarter of the Capital One Venture X annual fee.
Sure, you pay $395 upfront to hold the card each year. But by doing so, you get a $300 credit each and every year that covers flights, hotels, or car rentals booked through the Capital One Travel Portal. Just book through the portal, charge your Venture X Card, and that $300 credit will kick in automatically.
While it may be a drag for some to book through the portal rather than directly through an airline or hotel, it should be a cinch to use up that entire $300 credit each and every year. Book a $300-plus flight, and you're done. Book a few nights at a nice boutique hotel for $300 total or more, and you've used it up.

Read our guide on how to use the Capital One Travel Portal!
Think of it this way: Are you planning to spend $300 or more on travel each year? Then your annual fee for the Venture X isn't really $395 a year – it's more like $95. And if you aren't the type to spend $300-plus, a premium travel credit card probably isn't right for you, anyway.
For example, my wife and I used the $300 travel credit on our new(ish) Venture X Card to book three nights at a boutique hotel in Cappadocia during a recent trip through Turkey. We needed to book a hotel anyway, and that $300 credit covered all but a few dollars of our stay. So far as I'm concerned, that's $300 in easy savings … and it helped us make a real bucket-list experience a reality.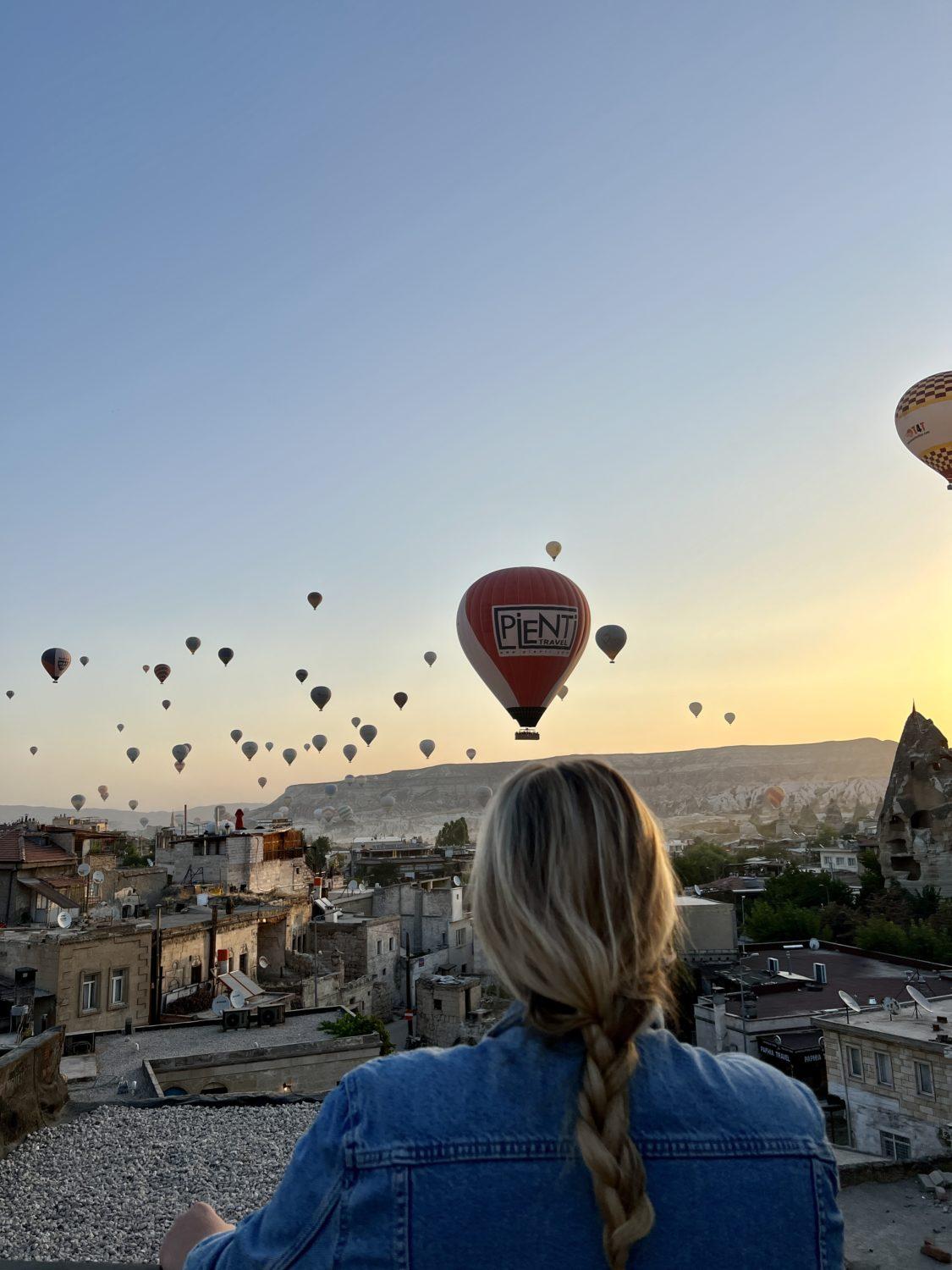 In fact, using up that entire $300 credit actually goes even further. Consider this: When you book flights on your Venture X Card through the travel portal, you'll earn 5x miles per dollar – and paying for hotels or car rentals, it's a 10x return. Even when you're using up that travel credit, you'll earn the bonus points.
If you max out your credit on hotels or rental cars, you'll earn 3,000 bonus Venture Miles. Since every Venture Mile is worth at least 1 cent when redeeming towards travel, that's another $30 in value. If you put it towards flights, that's 1,500 miles for another $15 in value.
Even if you settle on the lower value, that all adds up to $315 off your upfront annual fee cost. Before you've exhausted any other benefits, your effective annual fee is lower than even the Capital One Venture Rewards Credit Card.
$395 annual fee – ($300 travel credit + $15 in miles) = $80 effective annual fee each year
Big Bonus in Year One
Let's be honest: One of the biggest reasons you're scoping out travel credit cards is to earn a bunch of points and miles.
You can currently earn 75,000 Venture Miles after spending $4,000 in the first three months. Considering you earn at least 2x for every dollar you spend on the Venture X Card, that means you'll earn a total of at least 83,000 Venture Miles.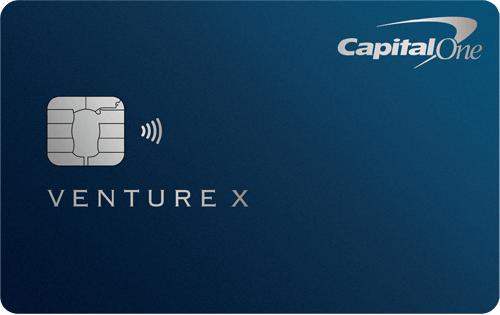 Click Here to learn more about the Capital One Venture X Rewards Credit Card
Earning 83,000 miles and more is a big deal, but let's back up: Credit cards serious business. Opening a flashy new credit card and making charges you can't afford to pay off immediately is never worth it – especially $4,000 worth. Consumer debt is no joke, especially when you're paying high interest rates.
But if you can do it responsibly, the additional value here is absolutely undeniable. Bare minimum, you're getting at least $830 towards travel out of those miles – and perhaps much more by leveraging Capital One transfer partners. Check out our guide on how to use Venture Miles!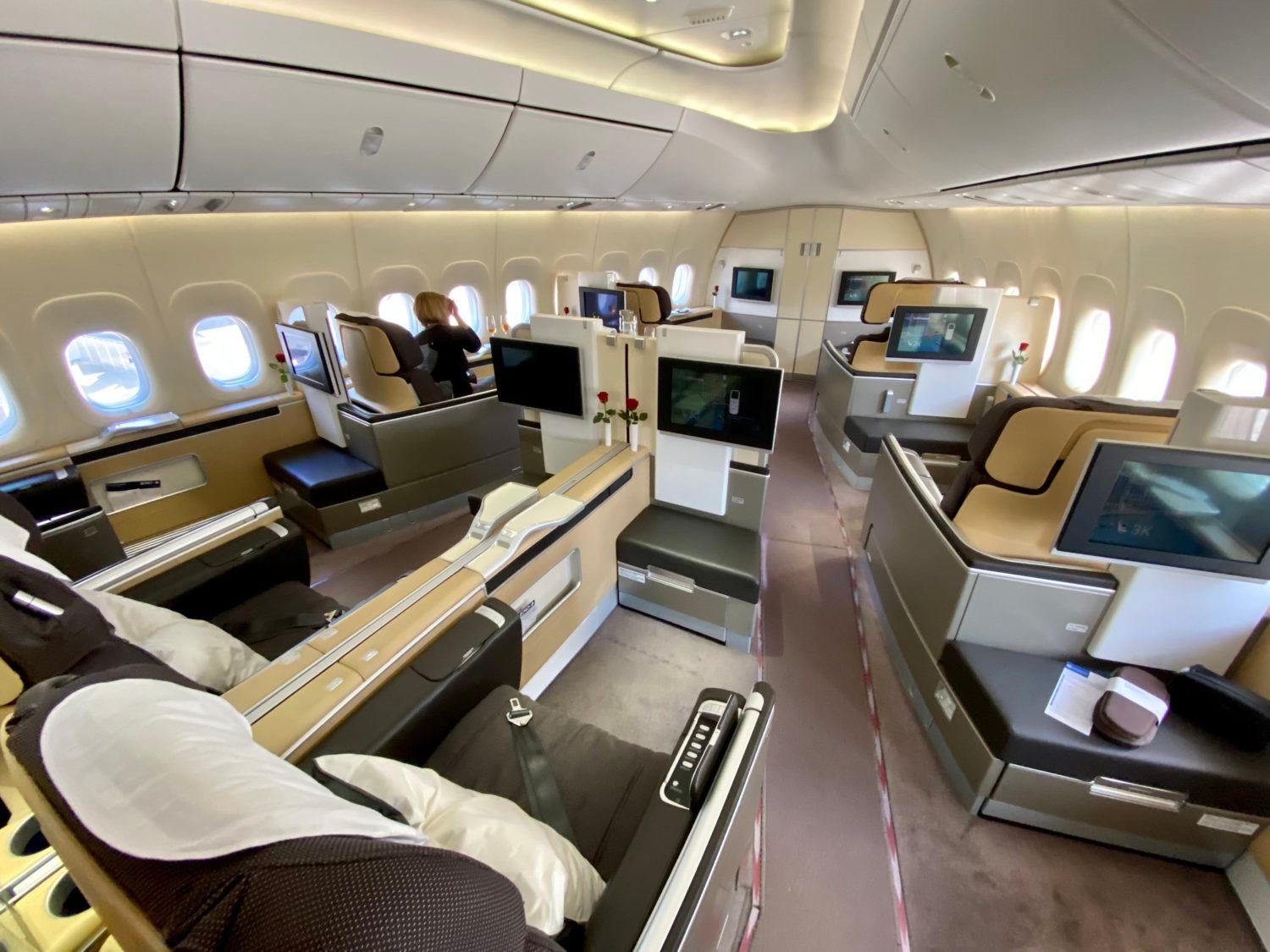 Just 87,000 Venture Miles could land you this fancy Lufthansa First Class seat!
$95 effective annual fee – ($830 in miles) = coming out $735 ahead in year 1
More Miles Each Year
Capital One has added a novel benefit to the Venture X Card to give you more miles each year … even if you never use your Venture X for another purchase again.
Starting in your second year with the card, you'll get 10,000 miles every year after you renew your card. At the very least, you can book another $100 in travel with those miles. Use transfer partners right, and it could be much more.
But even conservatively, that's a good deal. If you rack up more bonus miles by charging your Venture X Card on other travel purchased through the portal, it just adds to your overall value.
Combined with the $300 annual travel credit, it's a bare minimum of $415 in ongoing value. Once you get past the big bonus, those two items alone are enough to put you back in the black.
$80 effective annual fee – $100 in Anniversary Bonus miles = coming out $20 ahead each year
Other Benefits Add Up, Too
The Venture X boasts a bunch of other benefits that can be harder to quantify, but they could make this an even easier decision.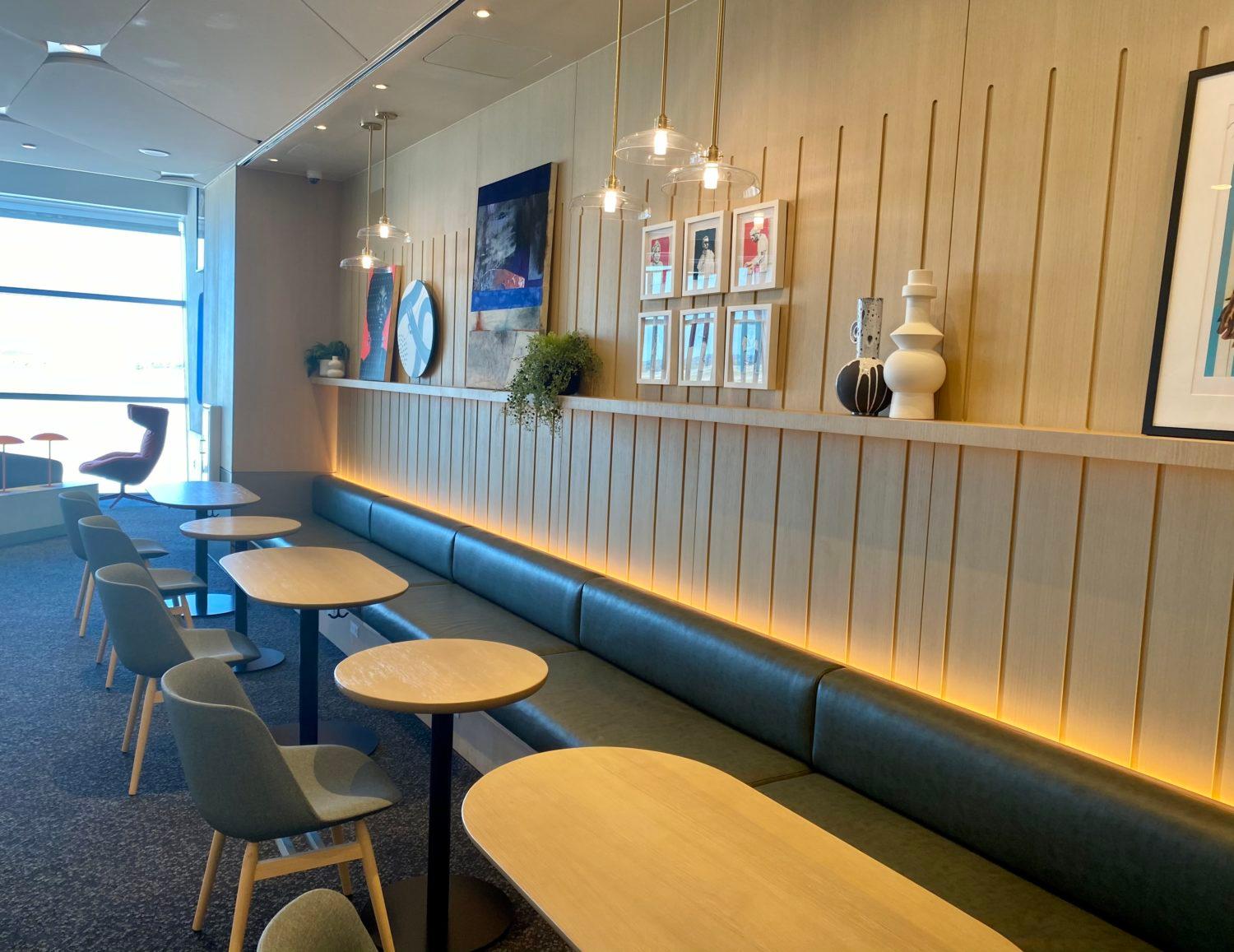 It's really up to you how much you value each of these perks and credits. But they can make the value proposition of the Venture X Card even more lopsided.
Bottom Line
The Capital One Venture X annual fee of $395 is a mirage. That's what this comes down to.
That $395 fee might scare some travelers off from the new Venture X Card – and understandably so. Who wants to pay close to $400 in annual fees? But look past that initial sticker shock, and you'll find an easy path to completely offset the fee – if not come out far ahead.
No other premium travel credit card on the market makes it so easy to recoup what you pay in annual fees than the Capital One Venture X.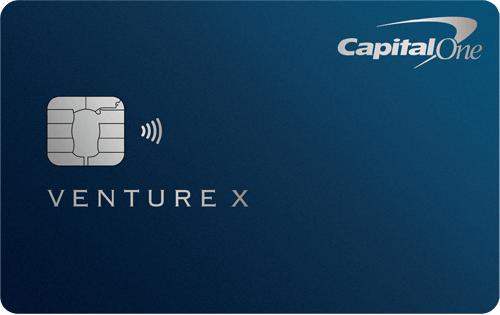 Click Here to learn more about the Capital One Venture X Rewards Credit Card