Capital One made a serious splash last year with its first premium travel credit card, the Capital One Venture X Rewards Credit Card. With great perks like lounge access and a $300 annual travel credit issued as a statement credit for bookings made through Capital One Travel for just a $395 annual fee, it stands out against higher priced alternatives like the Chase Sapphire Reserve® or The Platinum Card® from American Express.
But one aspect of the Venture X card's lounge access sets it apart even more, yet has gone completely unnoticed. While other top travel cards can get you and two guests into 1,400-plus Priority Pass lounges nationwide, we've confirmed that Capital One Venture X cardholders can bring an unlimited number of guests into Priority Pass locations. 
I first stumbled onto this interesting wrinkle this week while browsing the benefits page for my Venture X card, where Capital One spells out all the lounges cardholders can access as well as how many guests they can bring. That includes Capital One Lounges, Plaza Premium Lounges, and also Priority Pass Lounges.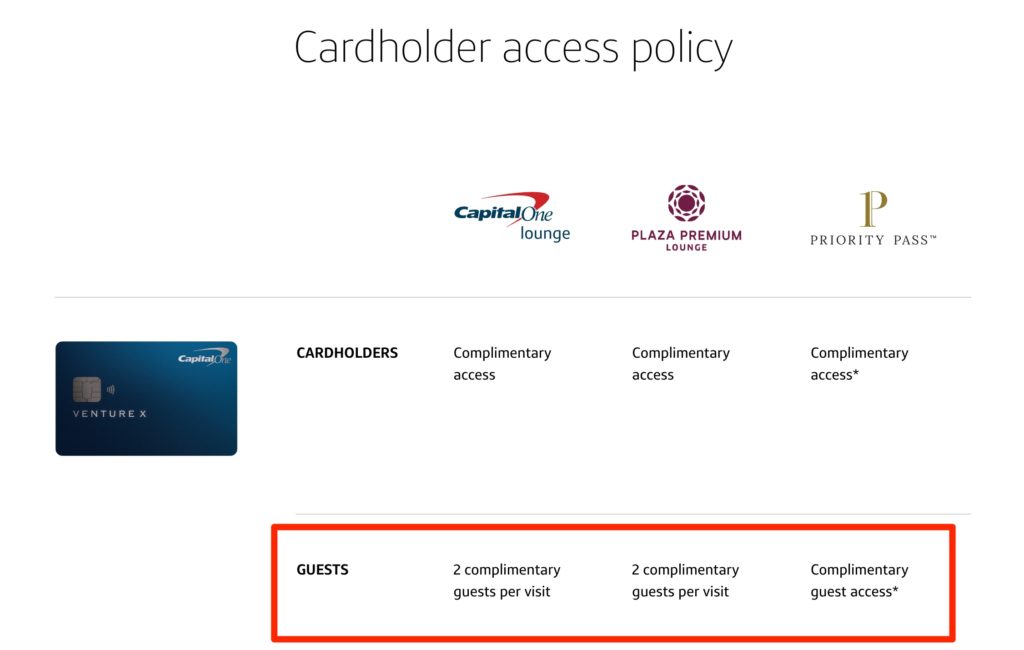 As you can see, Capital One specifically lists that Venture X cardholders can bring up to two complimentary guests per visit for both Capital One and Plaza Premium Lounges. That even holds true for Venture X authorized users who get their own lounge membership with the ability to bring complimentary guests.
But for Priority Pass lounges, Capital One simply says "Complimentary guest access" without any specific cap. Despite showing an asterisk, there are no more details … but a Capital One spokeswoman confirmed to Thrifty Traveler that there is no guest limit for Venture X cardholders at Priority Pass.
"There is no limit to the number of complimentary guests Venture X cardholders can bring with them into Priority Pass Lounges," the spokeswoman said, adding that access to Priority Pass is, as always, subject to space availability.
It's unclear whether this has been the policy for Venture X cardholders since the card launched a year ago or if it's a relatively recent change. Either way, it makes the Capital One Venture X one of the best and cheapest options for getting airport lounge access – especially if you travel with family or in larger groups.
Despite charging fees of $550 a year and $695 annually (see rates & fees), respectively, the Chase Sapphire Reserve® and The Platinum Card® from American Express both cap cardholders at two complimentary guests when visiting Priority Pass locations. The Sapphire Reserve used to allow unlimited guests but nixed that benefit back in 2018.
This just strengthens the case for the Venture X Card's nearly unbeatable lounge access policy.
To get set up with Priority Pass with your Venture X, you'll need to head to prioritypass.com/capitalone and enter your information to enroll. You should get a physical Priority Pass card in the mail in a few weeks and can activate your digital membership through the Priority Pass app immediately.
But you don't need any of that to enter Priority Pass lounges (or bring a bunch of friends). Unlike the others, you can simply show your Capital One Venture X card at the check-in desk once your account is enrolled and activated with Priority Pass.
Related Reading: Capital One Venture X Will Lose Some Priority Pass Perks
Bottom Line
Is this a recent change or a wrinkle that went unnoticed for more than a year? We're not sure. No matter what, it's a great benefit that makes the lounge access for Venture X cardholders even stronger.
The question remains whether Capital One will eventually follow Chase and cap guest access policies for cardholders. But for now, this easily makes the Priority Pass membership from the Venture X card the best on the market – and still the cheapest.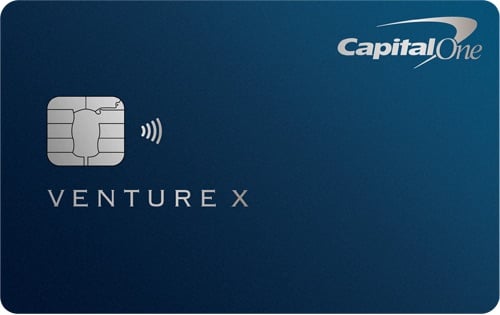 Click Here to learn more about the Capital One Venture X Rewards Credit Card.