Authorized users occupy a quirky, confusing space in the world of credit cards.
Adding an authorized user to your credit card means that person will get their own physical card, which they can use to make purchases on your behalf. It can be a great way to work toward the minimum spending requirement to earn a big points bonus. It's a good option for spouses, families, or employees – especially if you want to share some sweet travel benefits.
But does becoming an authorized user on a credit card make you ineligible to earn the bonus on the same card in the future? We'll tackle this question and everything else you need to know about becoming an authorized user on a credit card.
Can You Open A Credit Card You are an Authorized User On?
There are not any rules that would disqualify you from opening your own credit card for an account that you are already an authorized user on for somebody else. For example, if you are an authorized user on your spouse's Chase Sapphire Preferred Card, there is nothing stopping you from opening your own Chase Sapphire Preferred Card at a later date.
And since Chase allows you to transfer points freely between accounts that share the same billing address, it can be an easy way for couples and families to earn more points to use towards travel.
While our example is the Chase Sapphire Preferred Card, the same is true for any credit card. You can open your own account for any credit card you are already an authorized user for somebody else.
Read The Best Points Programs & Credit Cards for Traveling Families. 
Do Authorized Users Get the Same Card Benefits?
Just because you are an authorized user to make charges on somebody else's credit card account doesn't mean the credit card's benefits will extend to you. Take for example a co-branded airline card like the Delta SkyMiles Gold American Express Card.
Just for holding the card, you'll get a free checked bag on every Delta flight and Priority Main Cabin 1 boarding. If your authorized user is flying with you on the same itinerary, they'll receive those same benefits.
But what if the authorized user is flying without the primary cardholder? Unfortunately, the card's benefits will not be extended to the authorized user. They won't get a free checked bag or priority boarding. That's because, in the case of the Delta Gold SkyMiles card, the benefits are tied to the primary cardholder's Delta SkyMiles account number.
So if the primary cardholder isn't flying with you on the same reservation, you, unfortunately, won't be able to take advantage of the card's benefits.
But it varies by card. Authorized users of the Platinum Card from American Express will get some – but not all – of the travel perks. Here's a quick breakdown:
American Express Centurion Lounge Access: 

Yes.

Priority Pass Select Lounge Membership:

Yes.

Delta SkyClub Access (When Flying Delta): 

Yes.

$100 Credit for TSA PreCheck or Global Entry: 

Yes.

Earn 5x Points on Airfare Booked Directly with Airlines and Hotels Booked Through Amextravel.com:

Y

es.

$200 in Annual Airline Fee Credits: No.
$200 in Annual Uber Ride Credits: No.
$100 in Annual Saks 5th Ave. Credits: No.
Instant Hotel Status with Marriott and Hilton: 

Yes.

Instant Rental Car Agency Status with Hertz, Avis, and National: 

Yes.
Is There a Cost to Become an Authorized User?
Generally speaking, there is no cost to become an authorized user on somebody else's credit card. But as you climb the ladder of premium credit cards, that starts to change. And credit cards that charge an authorized user fee typically extend some of the benefits to the authorized user.
Take for example the Chase Sapphire Reserve Card. If you want to add an authorized user, Chase will charge you $75 a year to do so. The benefit being that your authorized user will then get their own Priority Pass Lounge membership in which they can bring in up to two guests on each visit. They don't need to be traveling with the primary cardholder to take advantage of this benefit, and for many, this is well worth the additional $75 fee.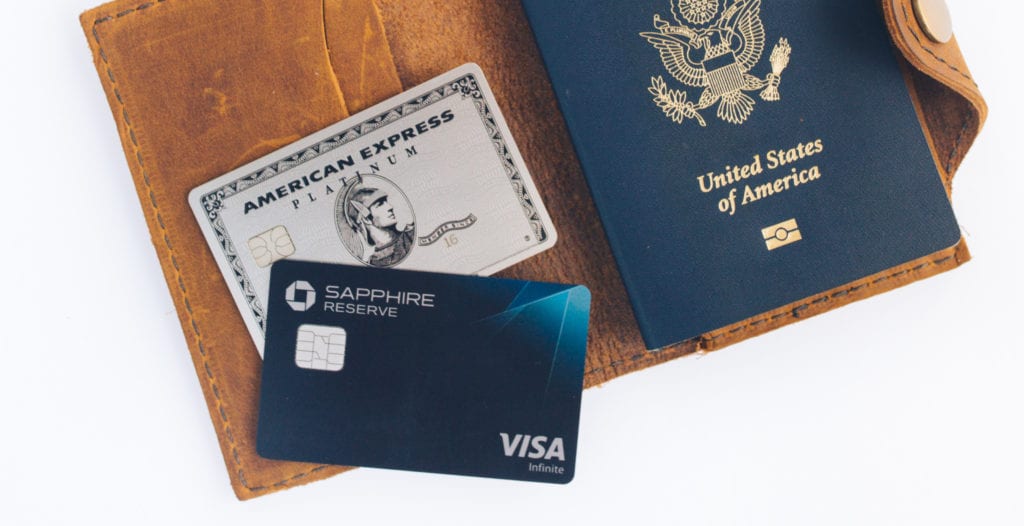 Another example of this is the Platinum Card from American Express. You can receive up to three additional cards for $175 each year. It doesn't matter if you have one authorized user or three, you'll pay the same $175.
Read Why You Should Add an Authorized User to Your Amex Platinum Card. 
Do Credit Card Authorized Users Build Credit History?
Being an authorized user on somebody else's credit card will allow you to build credit history. Assuming all payments are made on time and in full, it will have a positive impact on the authorized user's credit score.
For this reason, adding somebody like a child with little to no credit history, or somebody with bad credit who can't get approved for their own card might be a good option to help them build or rebuild their score.
But be warned. Any charges made by the authorized user will ultimately be the responsibility of the primary cardholder. That means if charges are made from the authorized user that you can't pay, both the primary cardholder and the authorized user will take a hit to their credit score.
Make sure to pick your authorized users wisely as they ultimately become an extension of your card's spending power.
Does Being an Authorized User Affect Your Chase 5/24 Status?
The Chase 5/24 rule is a hard and fast restriction meant to limit card applicants from opening credit cards for the sole purpose of earning the bonus rewards.
Here's what it boils down to:
If you have opened five or more credit cards in a rolling 24 months from any bank (not just Chase cards), you will not be approved for Chase credit cards, regardless of your credit score or history with Chase bank.
The rule does not count credit inquiries, but rather card products you have applied and been approved for.
And since authorized user accounts will typically appear on your credit report, they will count towards your 5/24 status.
That said, there are many data points out there that suggest calling into the Chase reconsideration line may result in some representatives removing authorized user accounts from your 5/24 status.
This ultimately allows you to be approved for Chase cards, assuming your authorized user accounts put you over the 5/24 rule. If you're in this boat, you'll want to call the Chase reconsideration line after applying for a new card account.
Chase Reconsideration (Personal): 888-270-2127
Chase Reconsideration (Business): 800-453-9719
Bottom Line
Being an authorized user on somebody else's credit card won't impact your ability to be the primary account holder for the same credit card. Being an authorized user is also a great way to build or rebuild a credit score – assuming the primary account holder is responsible with the line of credit.
And generally speaking, you won't get any of the benefits associated with the card for being an authorized user – unless you're paying for it.