Back when Capital One rolled out its revamped Capital One Travel for travelers with cards like the Capital One Venture X Rewards Credit Card, it offered some novel benefits meant to entice travelers to go through the bank rather than book directly, like Price Drop Protection and a Price Match Guarantee. Now those benefits are taking a hit.
Capital One quietly updated the terms and conditions to note that it will now issue a travel credit of up to $50 when prices on select flights drop after booking – not money back to your card. That change was first flagged on the subreddit r/creditcards.
Want more tips, tricks and guides to find cheap flights or use your points? Sign up for our free daily newsletter!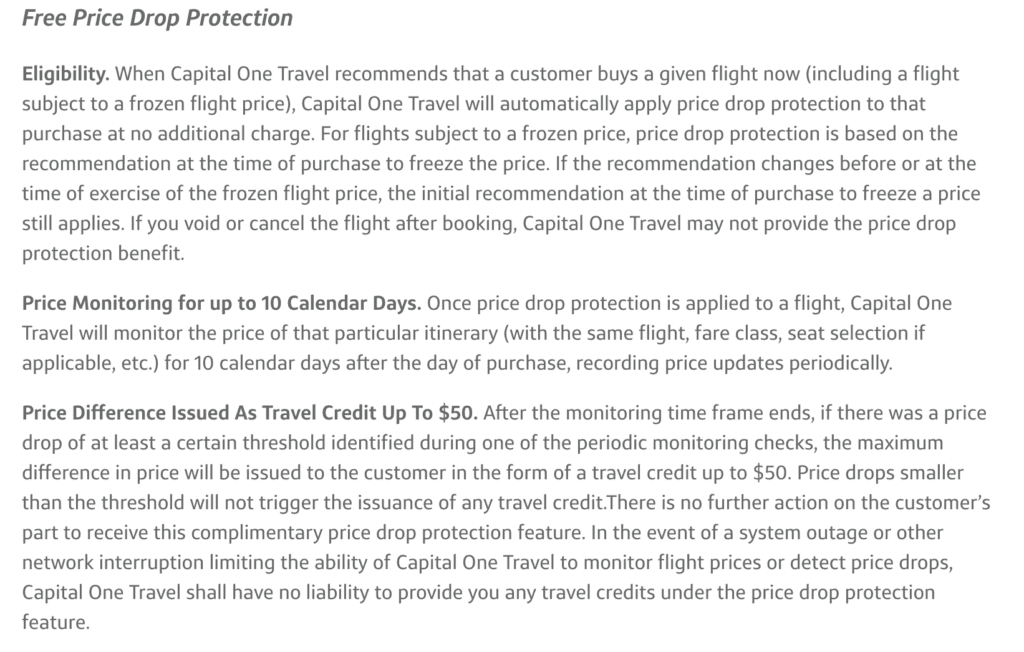 And it gets worse. Capital One Travel also offers a "Price Match Guarantee," promising they'll refund the difference if travelers found a cheaper price on flights, hotels, or other travel expenses through another site. That's something countless travelers have run into since the launch of Capital One Travel, whether they see a slightly cheaper fare via Google Flights or even bigger savings via a third-party online travel agency.
Just submit a claim within 24 hours of booking, have an agent confirm the lower price is publicly available, and you'd get a refund for the difference. Not anymore: Those price match refunds will now be paid out in Capital One travel credits, too.

This change is arguably even worse. For starters, those price match payouts aren't capped at $50. And while it required a phone call to get that refund after booking, it's much easier to find a lower price on flights or hotels on another site than it is to find airfare that qualifies for Price Drop Guarantee – Capital One only provides that benefit when Hopper, its travel portal partner, predicts prices won't drop.
Fortunately, all these travel credits won't be tied to the airline you booked with, but will instead be available for any travel expense booked through Capital One Travel, including hotels. These credits won't expire so long as you keep your Venture Card open.
Still, it's undeniably a negative change. Getting a statement credit beats a travel credit every time – especially when you need to remember to put that travel credit to use.
Booking through Capital One Travel with Capital One Venture Miles? Whether you are using price drop protection or the price match guarantee, refunds for these bookings will also be issued as Capital One travel credits.
Why This Stinks
Back when the Capital One Venture X Rewards Credit Card first launched in fall 2021, we questioned how Capital One could offer so many benefits on a card with just a $395. The answer, it seems, is that they can't.
The move is the latest devaluation from Capital One for its top travel cards – and this one affects all cardholders, including those with a Capital One Venture Rewards Credit Card.
At the end of last year, the bank removed access to Priority Pass airport restaurants for Venture X cardholders. Currently, Priority Pass memberships issued through the Chase Sapphire Reserve® are the best way to get Priority Pass restaurant access.
But this change goes even further. And as a Venture X cardholder myself, this one stings.
The automatic refunds issued through Price Drop Protection was a nice feature that no other bank-run travel portal was offering, providing a small incentive to book flights through Capital One Travel rather than with the airlines directly.
The new policy more or less matches what you can get directly through the airlines. As long as you don't book a basic economy ticket, you can get a voucher for future travel on that airline for the difference in price. In fact, this is worse: Other airlines don't cap those travel credits at $50.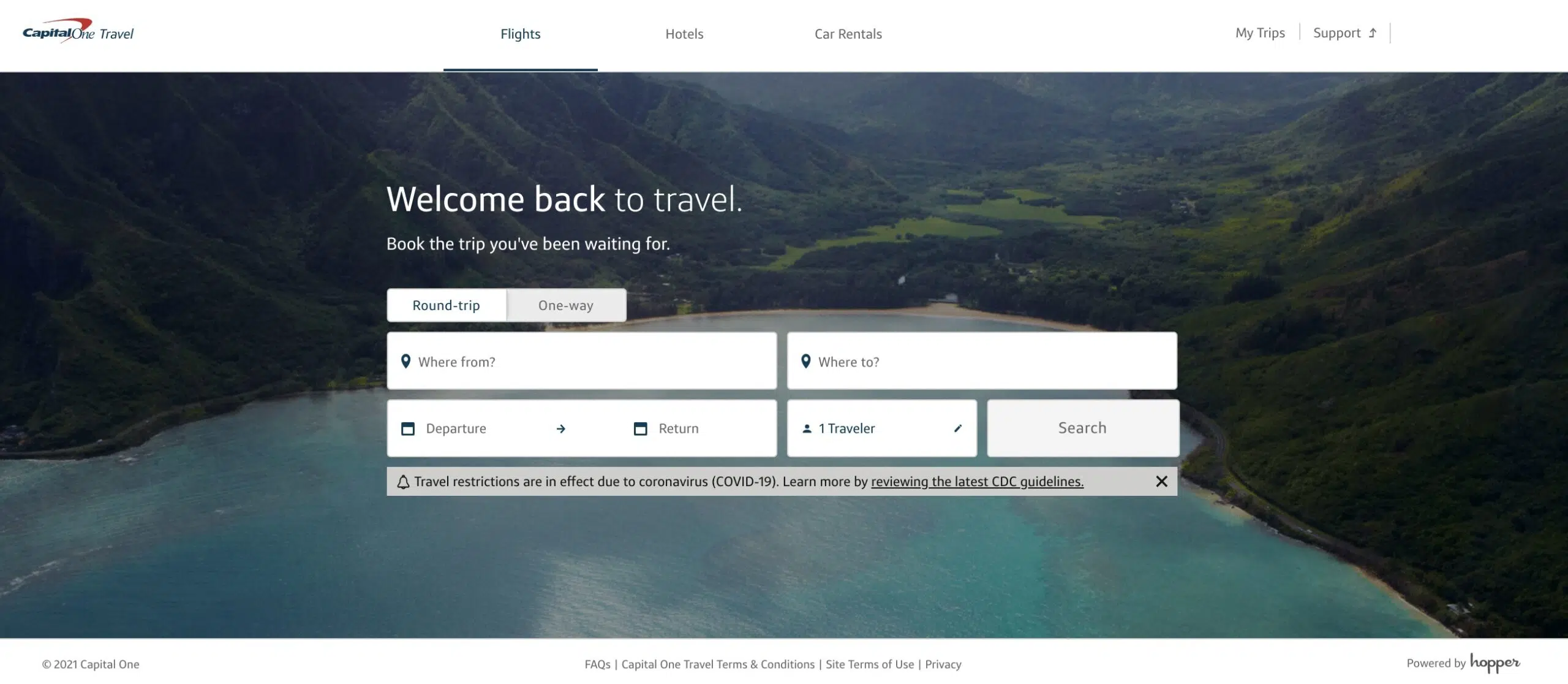 But the bigger downgrade here is with price matching.
Sure, it required a phone call and submitting a claim. But it was an easy way to come out even further ahead when the Capital One travel portal quoted higher prices than other sites, especially if you were trying to use the $300 annual travel credit on the Venture X Card booking a flight or hotel.
Let's say you were trying to book a boutique hotel through Capital One Travel for $500 for two nights only to find that the hotel itself was selling that same stay for $400 – a fairly common occurrence. Previously, you could submit a claim within 24 hours of booking and get $100 credited right back to your card. Now, you'll get that difference as a travel credit to put toward a future purchase instead.
So what does this mean? Are more Venture X benefits on the chopping block? Is a Venture X annual fee hike inevitable?
We simply don't know the answers to those questions yet. But it's clear that Capital One is looking for ways to trim around the edges of its current offerings.
Bottom Line
Capital One has quietly updated the terms and conditions for both the Price Drop Protection and the Price Match Guarantee benefits available to Venture X cardholders for flight bookings made through the Capital One Travel portal. And quiet updates like these are never good news.
Rather than issuing a refund if prices drop after booking select flights (or if you find a cheaper price elsewhere), Capital One is now doling out travel credits instead. Those credits don't expire and can be used toward any future travel booking, but this is still a major downgrade.