The Capital One Venture X Rewards Credit Card hit the scene with a splash last fall, with premium travel perks like lounge access, annual travel credits, and more at a reasonable price tag of $395 a year. We wondered how long the bank could continue to offer all that before cutting benefits or raising fees … and we just got our answer.
Starting next year, Venture X cardholders will no longer receive dining credits at select airport restaurants via Priority Pass. Capital One quietly updated its lounge access policies to reflect that looming change as well as cutting other, lesser Priority Pass benefits like retail and spa discounts, stating: "Effective January 1, 2023, Priority Pass non-lounge airport experiences (like dining, retail shopping and spa discounts) are not part of the Visa Infinite® benefit program for Venture X cardholders."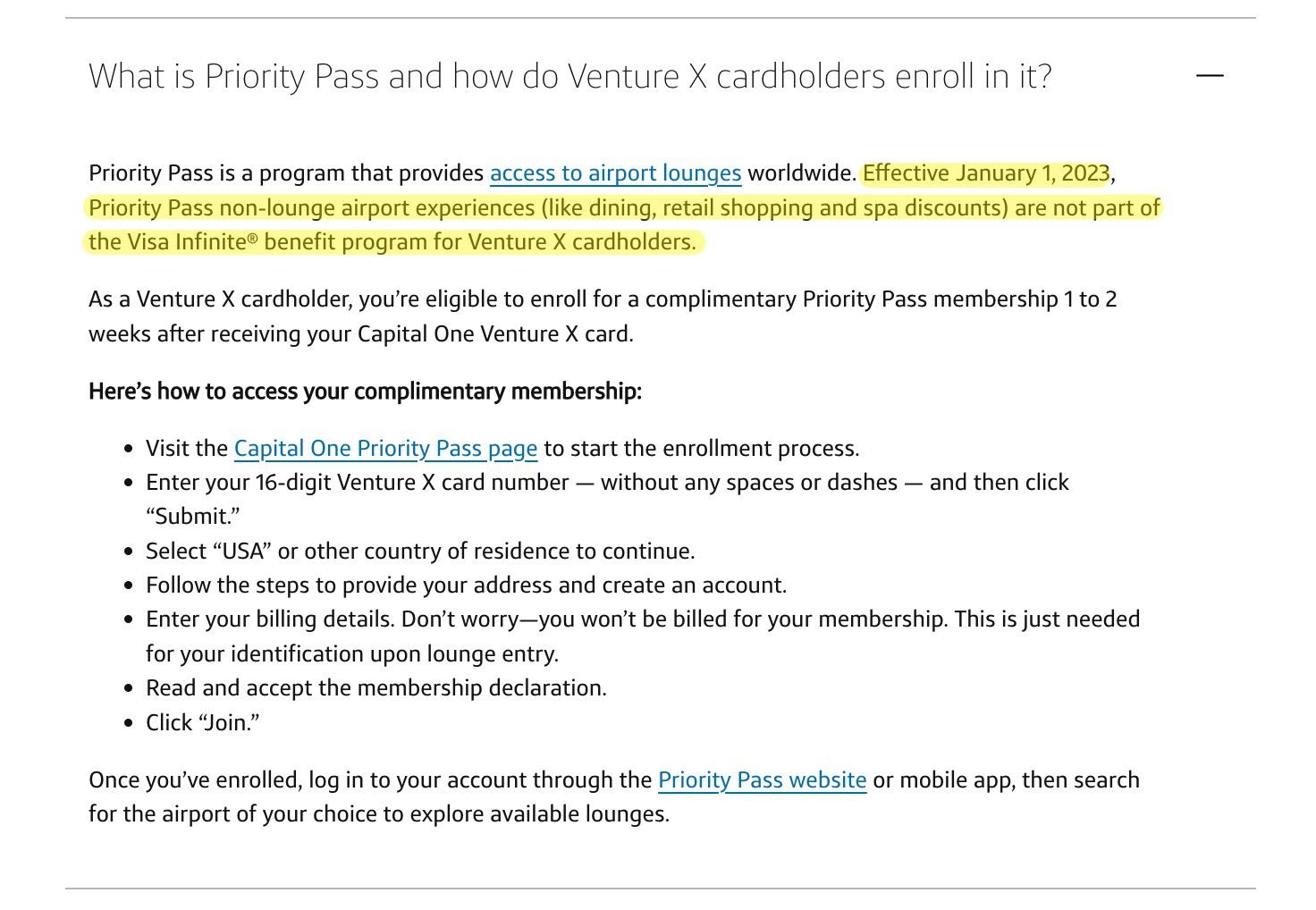 The bank has not yet directly informed current cardholders. A spokesperson for Capital One confirmed the change, saying it is "currently notifying Venture X customers."
One saving grace for travelers flying in and out of Minneapolis-St. Paul (MSP)? This shouldn't affect access to or dining at the PGA Lounge, the airport's only current Priority Pass option.
Credits for free meals might not be the banner item in the Venture X Card's long list of benefits, but it's a lucrative perk. At airports around the country and even some globally, a Priority Pass membership via Capital One would get you around $28 to dine at a growing list of airport restaurants – plus another $28 for a companion. Compared to the often lackluster Priority Pass lounges here in the U.S., it was a strong option.
But soon, no more. With Capital One apparently cutting this benefit, it will leave the Chase Sapphire Reserve® as the best way to get an unrestricted Priority Pass membership. So does the U.S. Bank Altitude Reserve Card, which is only open to U.S. Bank customers, as well as the Citi Prestige Card, though that's no longer open for applications.
American Express's flagship card, The Platinum Card® from American Express, also lost access to Priority Pass restaurants back in 2019.
That said, there's no question the Capital One Venture X still packs a punch – and the bank has continued adding new benefits and expanding lounge options since its launch.
While a free meal at an airport restaurant is nice, nothing beats the very-first Capital One Lounge in Dallas-Fort Worth (DFW), which is easily one of the best airport lounges in the country. Venture X cardholders can get in along with two complimentary guests.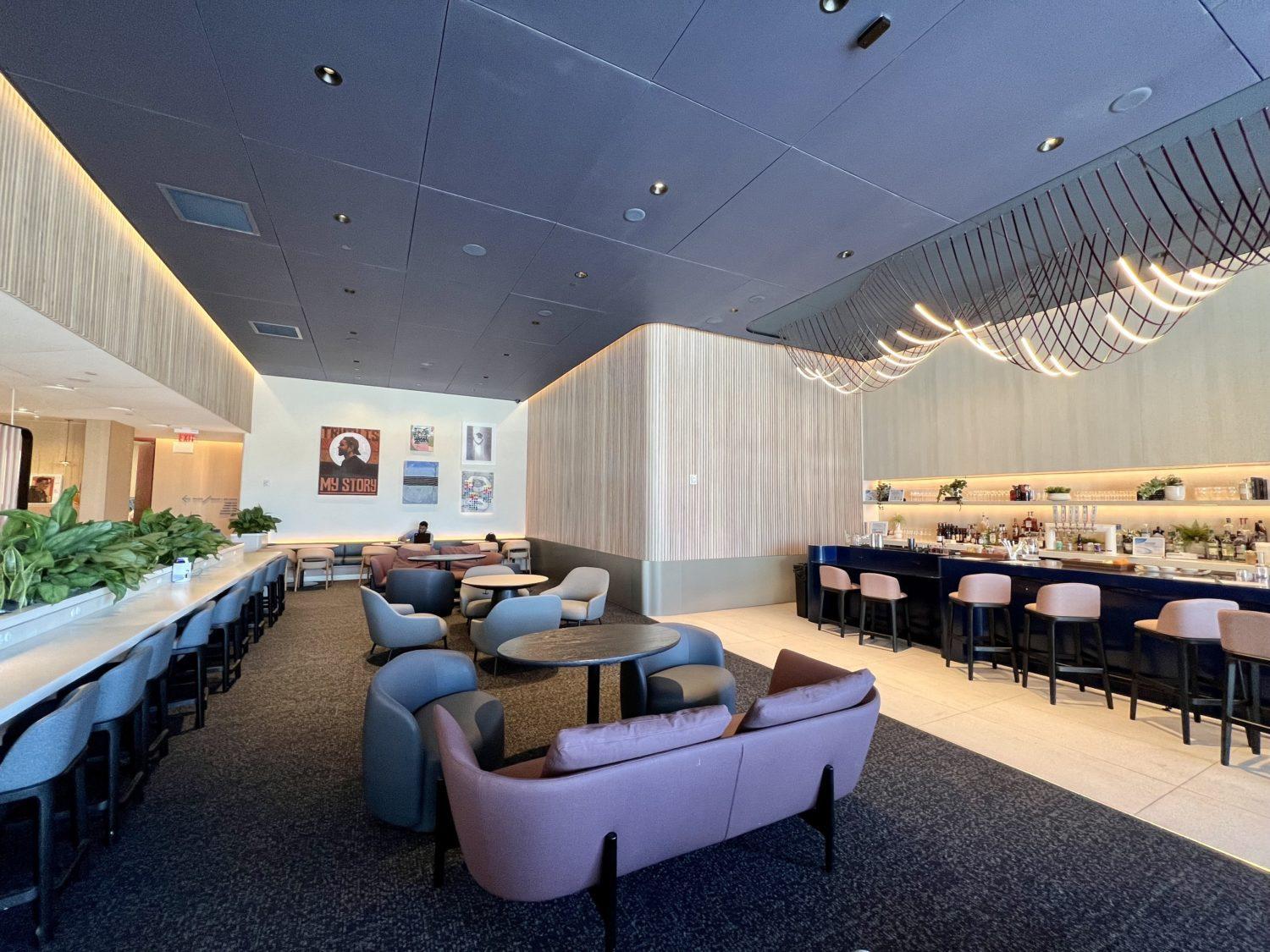 Check out our full review of Capital One's Lounge in Dallas!
After hitting a snag, two more lounge locations are expected to open in Denver (DEN) and Washington, D.C.-Dulles (IAD) next year. Capital One recently added another pin to its map with an upcoming location in Las Vegas (LAS), though the timeline for that lounge is unclear. Meanwhile, the bank is planning hybrid lounge-dining spaces in New York City-LaGuardia (LGA) and Washington, D.C.-Reagan (DCA) called Capital One Landings.
In June 2022, Capital One also added access to Plaza Premium Lounges, opening the doors to dozens more lounges abroad and at home. The Plaza Premium name also includes Virgin Atlantic Clubhouse lounges in four U.S. airports like New York City (JFK) and Washington, D.C.-Dulles (IAD); several lounges at the Cancún (CUN) airport; and Avianca lounges throughout Colombia.
And there's still a massive upside of the Venture X Card's Priority Pass memberships. Unlike other cards that cap you at two complimentary guests, Venture X cardholders have unlimited guesting privileges.
Capital One is also working on rolling out a portfolio of luxury hotels called "The Premier Collection," with extra benefits and money-saving credits for Venture X cardholders. It's a near carbon copy of Amex's Fine Hotels and Resorts program … and that's not a bad thing.
But the inclusion of Priority Pass restaurants was a great perk. With access to all those lounges above, it made Capital One's lounge portfolio considerably better than Chase's top travel card … and behind only the Amex Platinum Card.
With the New Year, that will take a hit.
Bottom Line
Come Jan. 1, Capital One Venture X cardholders will lose valuable dining credits at select Priority Pass restaurants. Those dining credits might not be the most beloved perk for Capital One cardholders, but it's still a tough benefit to see go.
Thanks to reader Jeremy C. for the tip!