For years, SeatGuru had been our go-to tool to pick the best seat on the plane, with color-coded seat maps that steer you toward seats with extra legroom … and away from those without a window or that don't recline. But SeatGuru can sometimes be inaccurate or out-of-date – especially after the website seemingly stopped updating within the last year or two.
Enter aeroLOPA. This site, flagged by View from the Wing last week, has some seriously detailed and beautiful seat maps for many of the biggest airlines on the planet. It's not a perfect tool: You'll need to know exactly which type of plane you're flying (and not just a Boeing 777, but a specific Boeing 777-200LR, for example) and that's not always so easy to work out.
Still, this is a valuable resource. And like we said, the airplane seat maps they're churning out are gorgeous.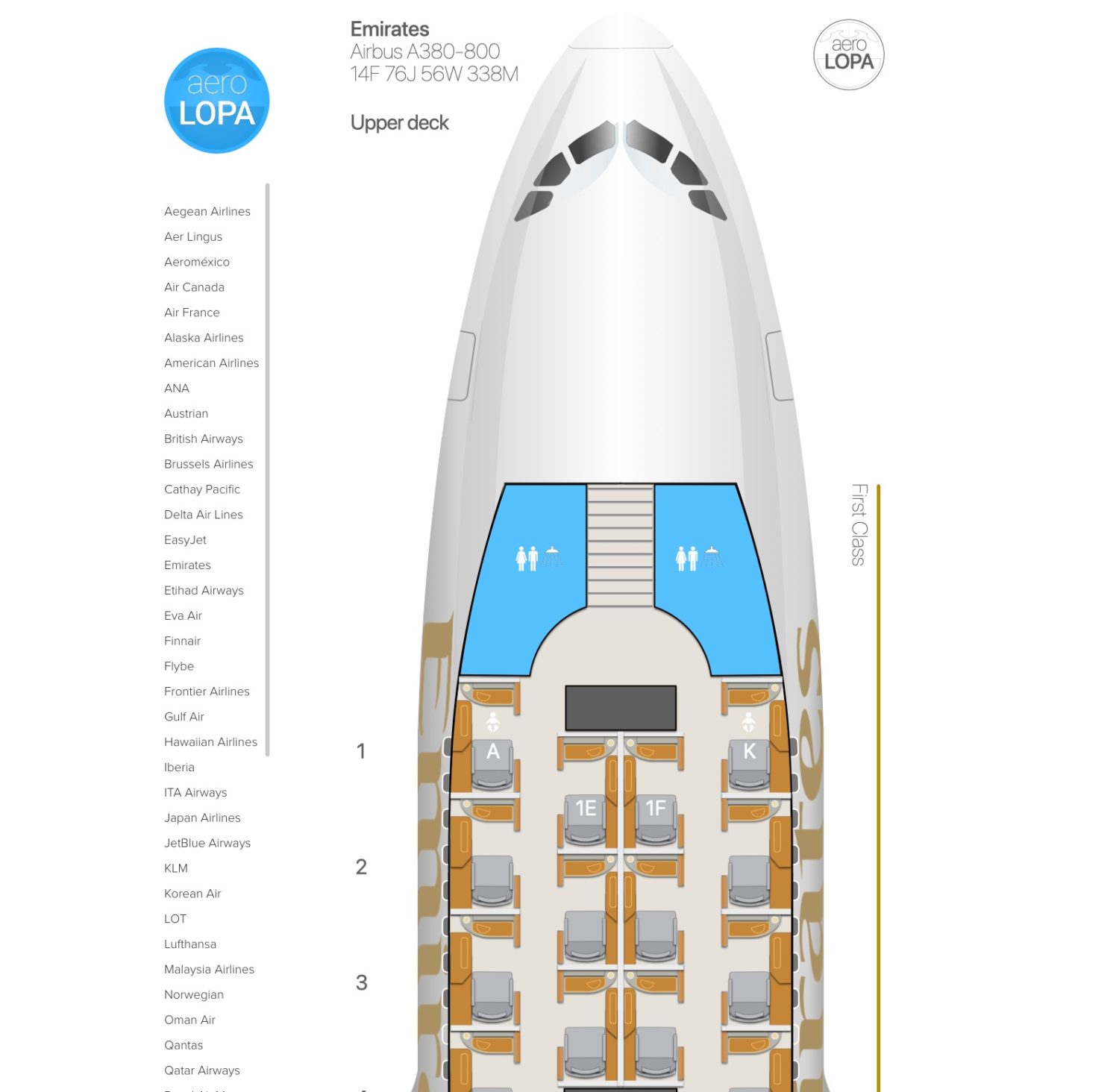 Here's a quick look at how you can put it to use.

What is aeroLOPA?
A LOPA is a Layout of Passenger Accommodations. And that's exactly what aeroLOPA excels at.
With far more detail than you'll find using SeatGuru or the airline themselves, you can get a great look inside the cabin to hone in on the best seats possible. For example, let's say you're flying United Polaris business class on a Boeing 767-300ER and want to make sure you get one of the best seats along the windows.
United's own seat maps show you some of the basics. It seems like the seats in odd-numbered rows might be closer to the window while those in even-numbered rows are angled toward the aisle … but that's not entirely clear.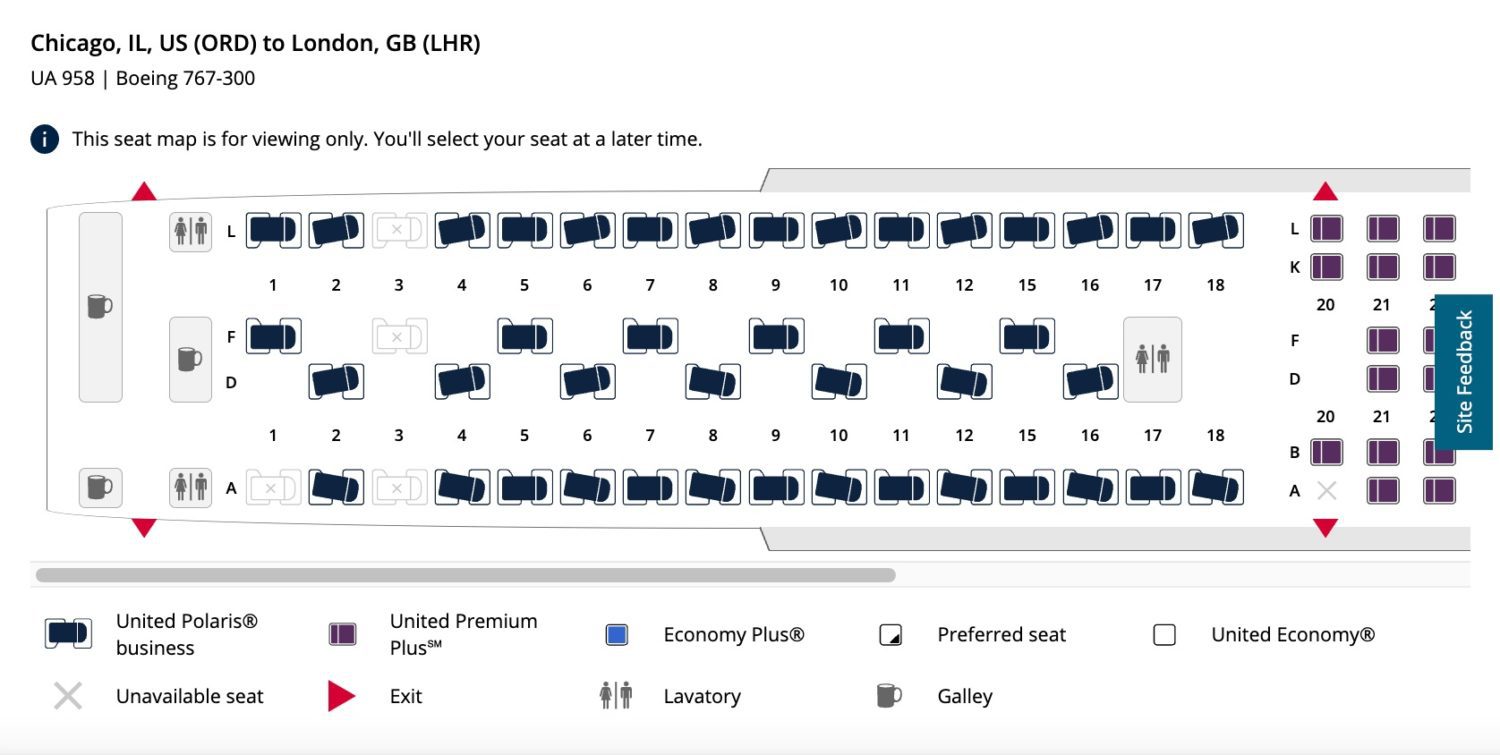 But a look inside that same plane via aeroLOPA blows that out of the water. It confirms that odd-numbered seats are the best choice if you're looking for more privacy. What's more, it also shows that the Polaris seats in rows 7, 11, and 15 are missing one window – while seats in row 18 don't have a window, period.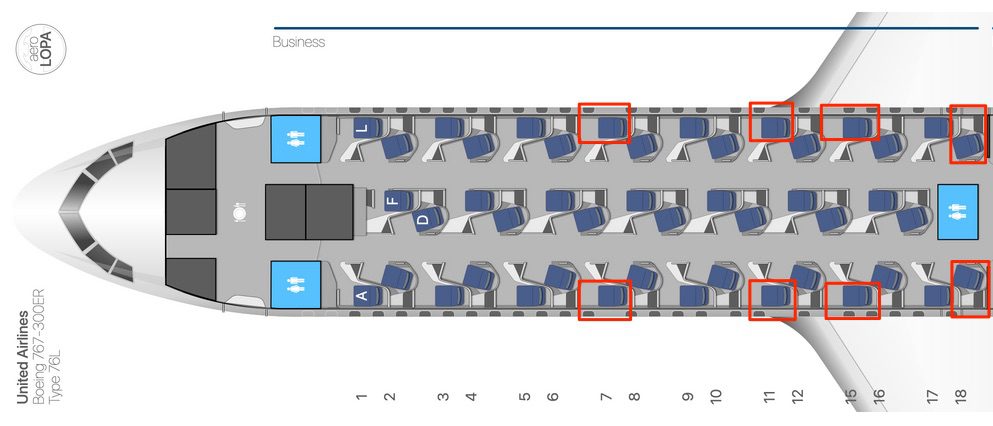 It also does a much better job displaying where you'll find bulkheads, bathrooms, bassinets, galleys and more, as on this Lufthansa 747-8i.


Some – but not all – planes also have an absolutely nerdy amount of additional information about the seats and equipment onboard from nose to tail… all the way down to the manufacturer of the seats. For example, you get all the basics about the Qatar Qsuites onboard the airline's Airbus A350-1000 as well as the legroom, seat width, and more flying Qatar Airways Economy, too.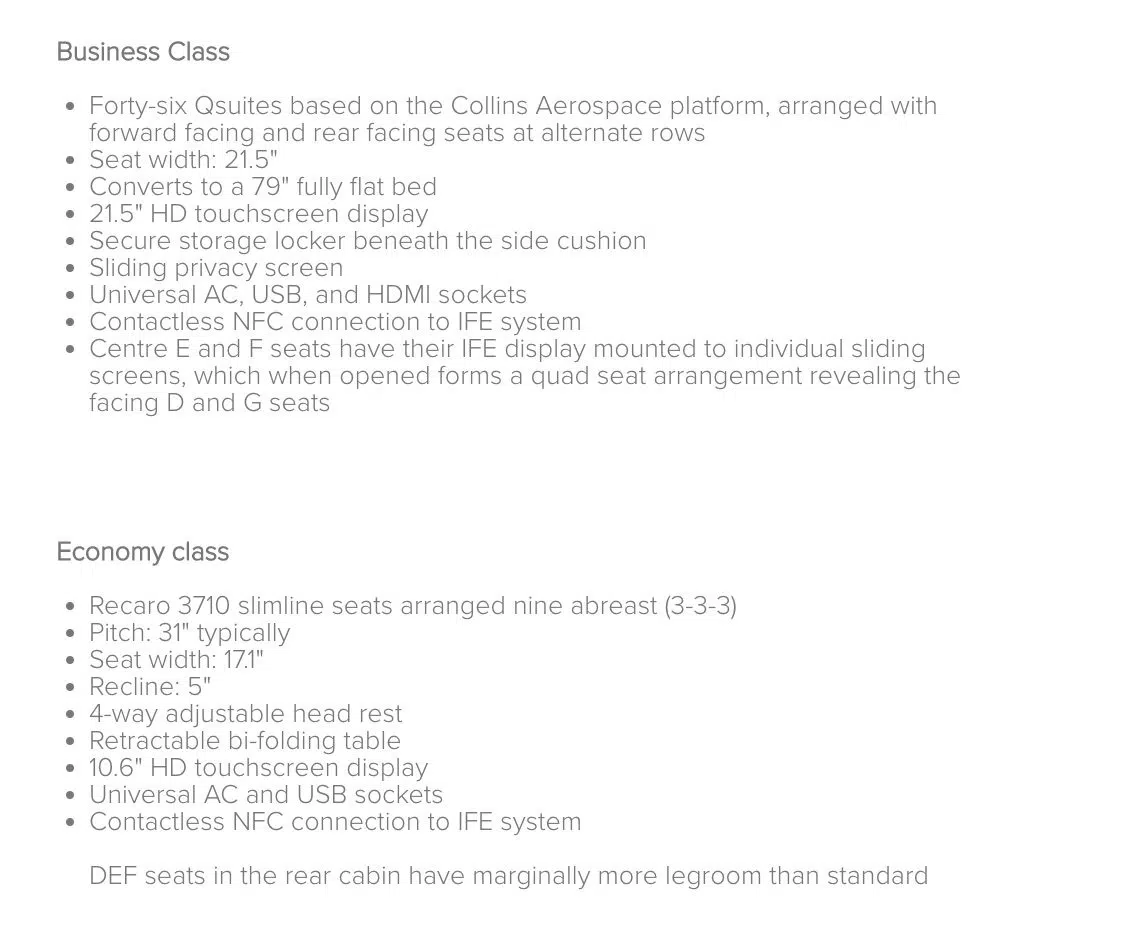 The team behind aeroLOPA has steadily added more and more airlines and aircraft to its portfolio. These days, you can even pull up seat maps for the regional jets flying for U.S. carriers, like this CRJ-900 flying for Delta Connection. Notice how the seats in Delta Comfort Plus have that trademark splash of red on the headrest – and that you may want to avoid row 11, as there are no windows.


Downsides of aeroLOPA
There is a metric ton of valuable information that you can glean from aeroLOPA's seat maps to pick the best place to sit.
That said, there are some serious limitations of this tool that may mean you'll need to cross-check. In the end, aeroLOPA is probably best for advanced travelers who know all about different aircraft types – less so for the occasional flyer who just wants to make sure they get a seat that reclines.
To pull up the right seat map, you'll need to know which plane you're flying – and that's not always easy. While it can be hit or miss, SeatGuru has automated that process by allowing travelers to enter their flight details and pull up the seat map. But with AeroLOPA, you'd need to know you're on one of American's Boeing 777-200ER … and also whether it's the "type 1" model with some seats facing backward in business class or the standard "type 2" jet.

No color-coding for seats: This is what makes SeatGuru so valuable for many travelers. See a seat in green? It may have extra legroom. Seat in red? There might be an annoying electronics box eating up precious legroom, a missing window, or no recline. Gleaning that kind of information from aeroLOPA is tough.

Limited use for flying economy: As it stands, aeroLOPA provides the most valuable information for travelers flying business or first class with cabin arrangements, seat angles, windows, and more. Aside from avoiding a seat with a misaligned window, there's just not nearly as much here to help travelers in economy pick the best seat – for now.
Bottom Line
These seat maps from aeroLOPA are beautiful, but also useful.
You'll get far more useful information out of these aeroLOPA seat maps than what you see from the airline itself. Sure, there are some limitations on what you can find. But based on how we've seen aeroLOPA rapidly build out its portfolio of seat maps, it seems safe to assume this resource will only continue to improve over time.