When booking a flight you want to make sure you have the best seat available – flying is hard enough as it is. But not all seats on the plane are created equally. And that's where SeatGuru comes in.
From first class all the way to back row of economy, SeatGuru is the key to find the best seat on the plane – and avoid the worst of them. Want to make sure your window seat actually has a window? Aching for an extra inch of legroom? Don't want to get stuck in another seat that doesn't allow you to recline or sit right next to the lavatory?
This is where SeatGuru shines. Unlike airlines' own seat maps, SeatGuru can pull up the seating chart on your upcoming flight and guide you to pick the best seats available on the plane.
What is SeatGuru?
SeatGuru is a website that displays aircraft seating charts, airline seat reviews. Most importantly, it has an easy-to-use, color-coded system to identify the best seats on every flight. SeatGuru has been around since 2001 and has been owned by Tripadvisor since 2007.
Just visit seatguru.com to get started.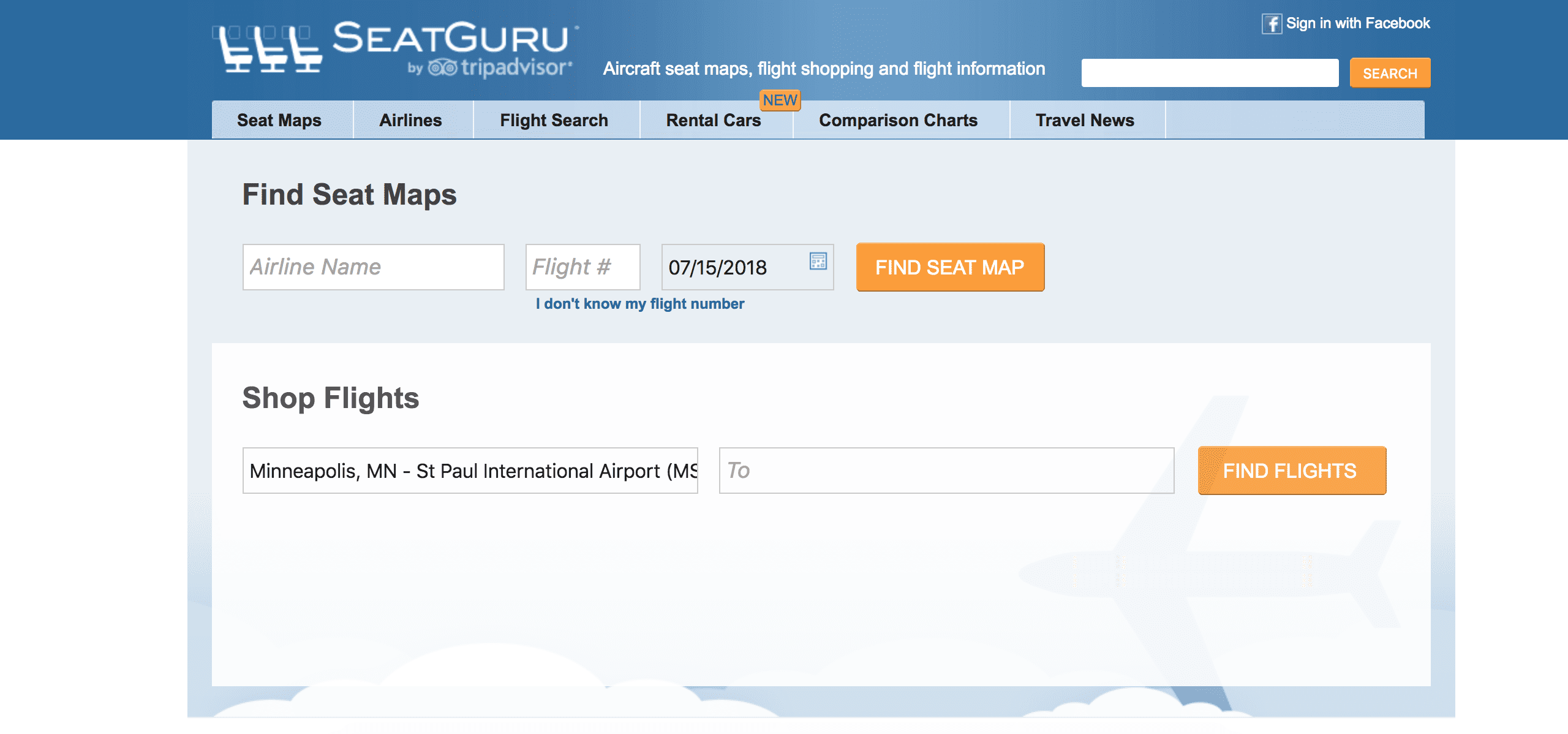 Read more: Tips for Your First Flight During (Or After) COVID-19
How to Use SeatGuru's Seat Maps
Go to the website and have your airline, flight number, and date of the flight at the ready. Don't know your flight number? That's OK, you can simply enter your origin and destination cities instead.
Enter this information into the site. SeatGuru will pull up your flight information and provide you with the seat map for your upcoming flight.

SeatGuru pulls the information from your airline to make sure it shows you the right seating chart on the exact plane you'll be flying. Just keep in mind that airlines can (and frequently do) change flight plans and swap planes around, so the seat chart you pull up a week before your flight may not be what you actually board.
Once you pick your flight, you'll see that various seats are highlighted with different colors. This color-coded system quickly shows you the best seats (in green), the seats to avoid (in red), and the seats that have mixed reviews (in yellow).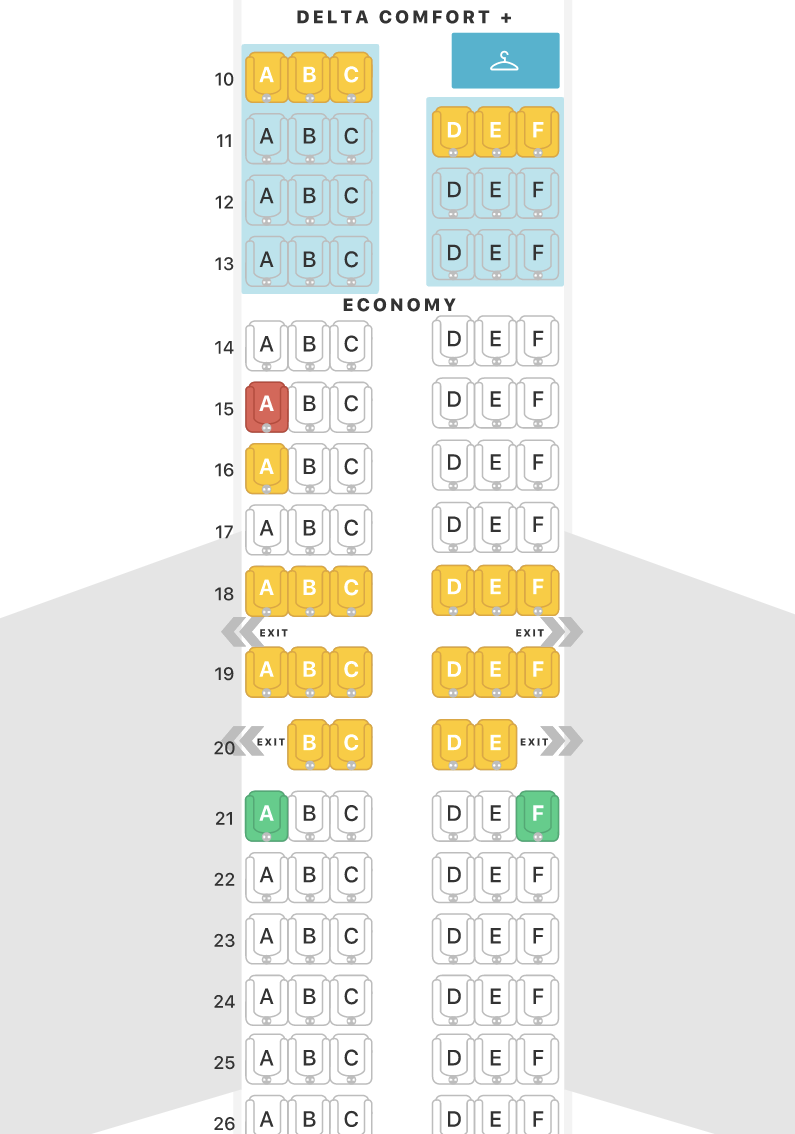 If you hover over any of these seats, it will provide you additional details on that seat including limited recline, close proximity to the lavatory, no window, and other upsides – or downsides.
On the flight above, for example, seat 15A is red because there's no window. The block of seats from rows 18 to 20 are yellow because those seats don't recline – and some don't have any space for storing a bag underneath the seat in front of you. And seats 21A and 21F are green because there's not a seat in front of them: Hello, legroom!
SeatGuru also provides a helpful key for each flight with critical information like how wide the seats are, how much pitch (aka legroom) each seat has, and how many seats total are onboard.

Find Out What Amenities You'll Get
Beyond guiding you toward which seats are the best – or steering you clear from the worst – SeatGuru can do more.
Need power ports to stay charged? Want to know if you'll have Wi-Fi? Or make sure you'll have a TV screen in front of you? SeatGuru has you covered with that, too.
Just type in your flight information and just look for the panel of in-flight amenities on the plane. It has everything you need to know, neatly organized into tabs.


Improvements in SeatGuru's Seat Map Appearance
Just in the last few years, SeatGuru has updated its seat maps with a cleaner feel as well as made it easier to read. These refreshed seat maps improve the user experience and help bring a modern feel to the site.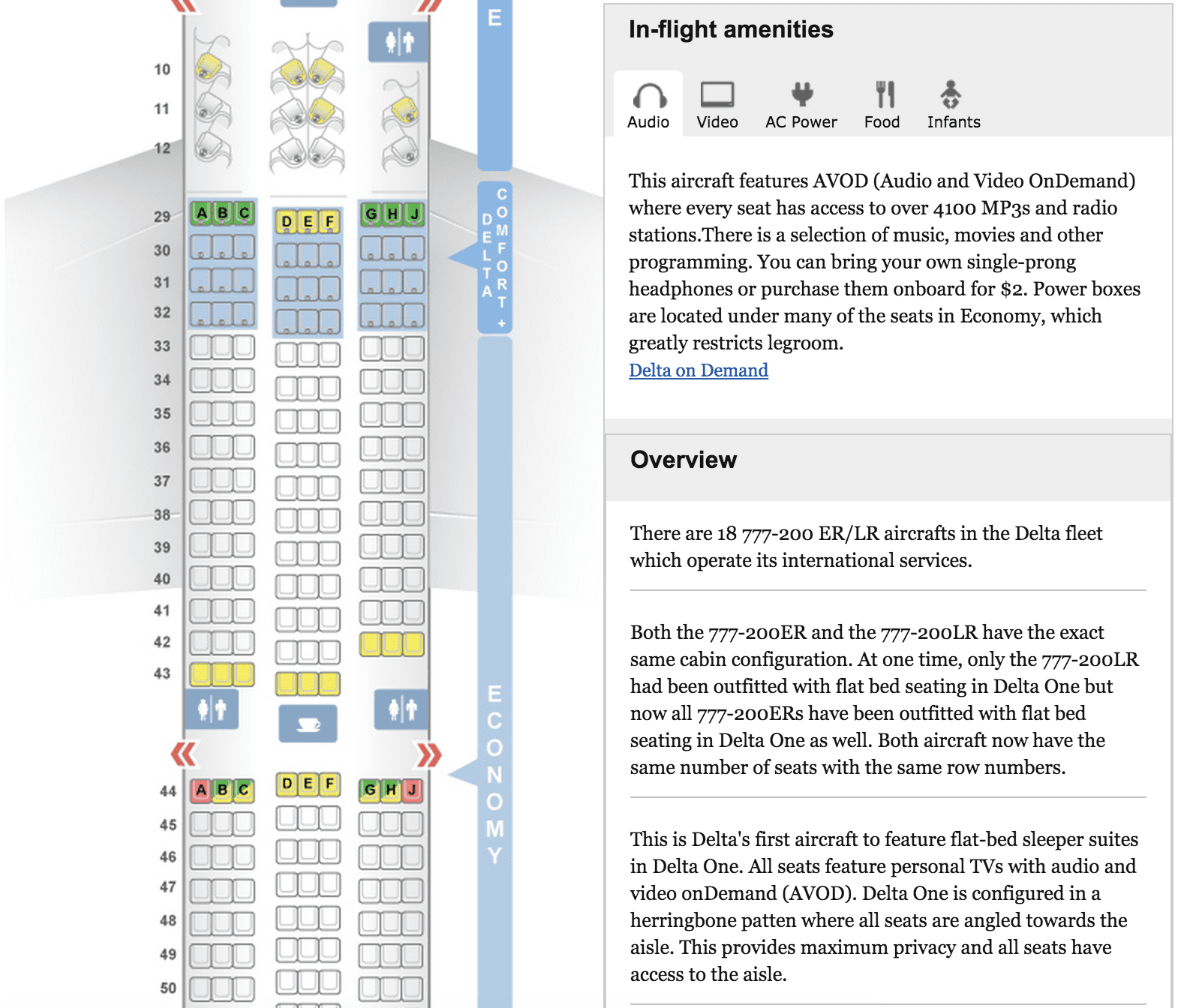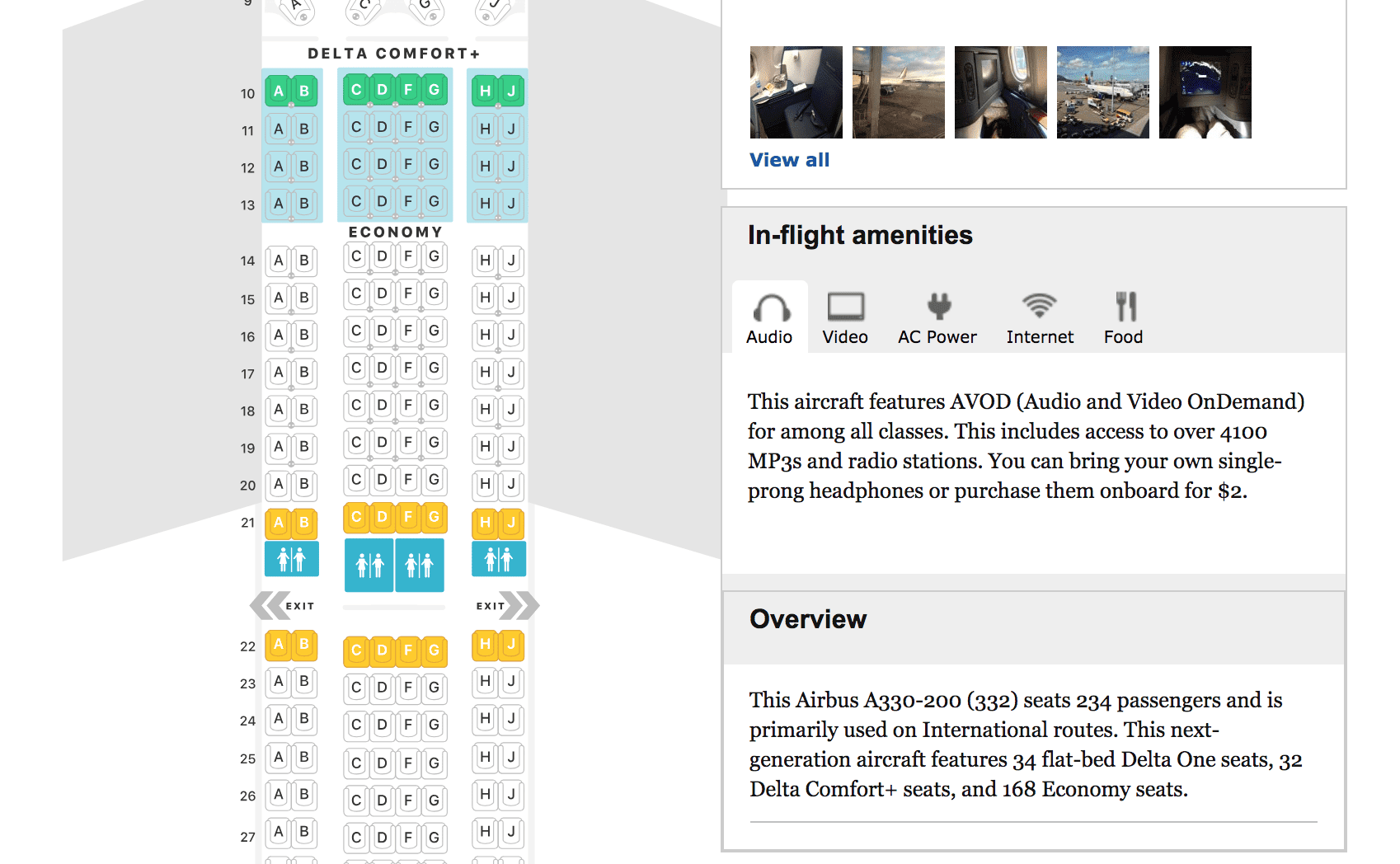 Does SeatGuru Have an App?
Not anymore.
For years, SeatGuru had its own dedicated smartphone app through the Apple Store and the Google Play store. Unfortunately, that app has been removed.
But you still have some options for pulling up your seatmap while you're on the go. For starters, you can simply head to the SeatGuru website from your mobile device and quickly tap in your flight details in your browser.
Otherwise, the mobile app Seat Alerts – part of Expert Flyer – pulls in the same seat recommendation data you find on SeatGuru. It's available on both the Apple Store and Google Play.
Bottom Line
Not all seats on the plane are created equal. Heck, not even all window or aisle seats are created equal. So do yourself a favor and use SeatGuru before your next flight, whenever that may be.
There's no better, easier-to-use tool to find the best seat possible when booking your next flight. Avoid getting stuck in a window seat without a window or right next to the bathroom on a long-haul flight – or even a short one.