The best travel credit cards might cost you a pretty penny in annual fees, but that comes with amazing benefits like airport lounge access, instant hotel elite status, annual travel credits, and much more. But what can be even better is sharing those perks with friends and family by adding them as authorized users to your credit card account.
It's not an option with every travel card out there – and some don't allow you to share the wealth, period. There are some potential pitfalls to adding authorized users to any card to be aware of, too. But with the right credit card, adding a family member unlocks some of these perks – regardless of if they're traveling with you or not.
In this post, we will walk through everything you need to know about authorized users, and the best credit cards offering benefits for your additional cardholders.
What is a Credit Card Authorized User?
Authorized users occupy a quirky and sometimes confusing space in the world of credit cards. An authorized user is essentially somebody that you allow to use your credit card account on your behalf … with their own physical credit card.
It can be a great way to work toward the minimum spending requirement to earn a big welcome offer points bonus. It's also a good option for spouses, families, or employees – especially if you want to share some sweet travel benefits.
Being an authorized user on somebody else's credit card will also allow you to build a credit history. Assuming all payments are made on time and in full, it will have a positive impact on the authorized user's credit score. That's why adding a child with little to no credit history, or somebody with bad credit who can't get approved for their own card might be a good option to help them build or rebuild their score.
But be warned. Any charges made by the authorized user will ultimately be the responsibility of the primary cardholder. That means if charges are made from the authorized user that you can't pay, both the primary cardholder and the authorized user will take a hit to their credit score. Make sure to pick your authorized users wisely as they ultimately become an extension of your card's spending power.
Beyond that, it's a good news, bad news situation:
Being an authorized user does not make you ineligible to open that card outright to earn a bonus later on. That means you could add a friend or spouse as an authorized user to your card, and they could still open that same card on their own later on and still earn a welcome bonus.
This could make it harder for your buddy to open a Chase card. That's because being an authorized user does count toward your Chase 5/24 rule status, which means you won't get approved for any Chase card if you've opened five or more credit cards (from any bank, not just Chase) in the last 24 months. You may be able to get Chase to overlook that if being authorized user is what's pushing you over the edge, but that's not a sure thing.
Read more: Everything You Need to Know About Credit Card Authorized Users
Do Authorized Users Get Credit Card Benefits?
Just because you are an authorized user to make charges on somebody else's credit card account doesn't mean the credit card's benefits will extend to you. Take for example a co-branded airline card like the Delta SkyMiles® Gold American Express Card.
One reason this card is a mainstay in so many travelers' wallets is that you get a first checked bag free on every Delta flight, plus priority boarding. So long as you book the ticket, up to eight other passengers flying with you will get those same benefits – including an authorized user.
But what if the authorized user is flying without the primary cardholder? Unfortunately, the card's benefits will not be extended to the authorized user. They won't get a free checked bag or priority boarding. That's because, in the case of the Delta Gold SkyMiles card, the benefits are tied to the primary cardholder's Delta SkyMiles account number.
So let's focus on the travel credit cards that do pass along travel perks.
The Best Credit Cards for Authorized User Benefits
Capital One Venture X Rewards Credit Card
We consider the Capital One Venture X Rewards Credit Card the best credit card for traveling families. And that's thanks in part to how it handles authorized users.
Beyond the lounge access, a $300 annual travel credit, and other amazing benefits, the bank also allows you to add up to four authorized users to your card account … at no additional cost! Free authorized users are typically only an option on travel cards with few benefits and lower annual fees. And the Venture X itself is relatively cheap for the primary cardholder to begin with, with an annual fee of just $395.
Here's why free authorized users matter: You can share some great benefits. And one of the best benefits of holding the Capital One Venture X Card is airport lounge access.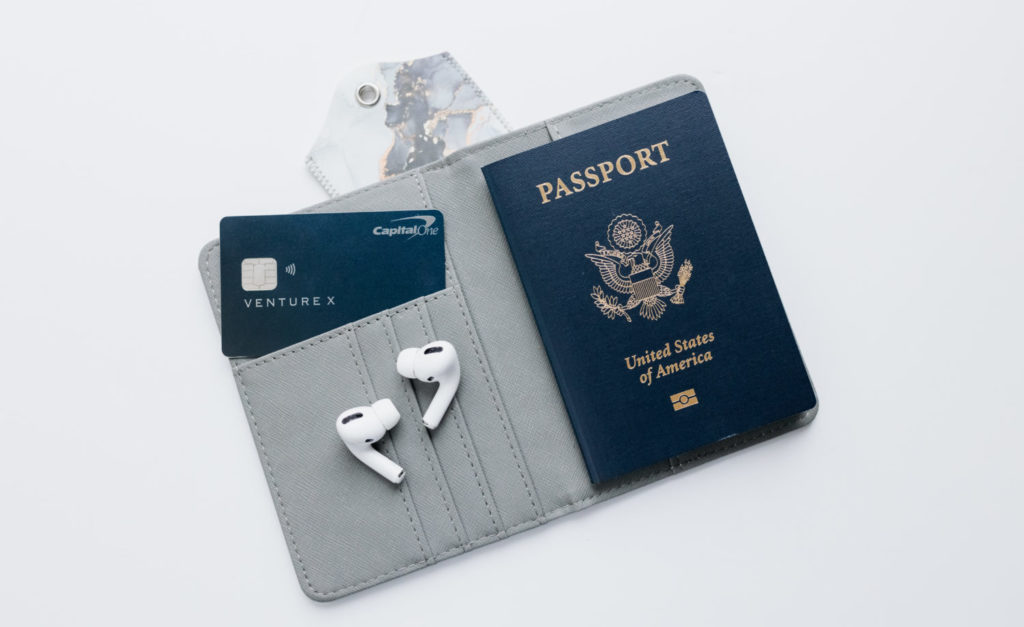 To start with, you and your authorized users will get access to the brand new Capital One Lounge in Dallas (DFW) for yourself and up to two guests on each visit. If you ask us, it's the nicest airport lounge in the U.S. Capital One will open additional lounges in Denver (DEN) and Washington D.C. – Dulles (IAD) next year.
On top of that, Venture X cardholders and authorized users will also get a complimentary Priority Pass membership which grants access to over 1,200 lounges across the globe, as well as Plaza Premium lounge access.
With Capital One and Venture X, even though authorized users are free, they also get their own lounge membership with the ability to bring up to two guests with them on each and every visit. That's unheard of.
In fact, while the card's two biggest competitors – The Platinum Card® from American Express and the Chase Sapphire Reserve® – both provide lounge access for authorized users, both cards charge substantial fees to add an additional user to your account. That's what makes Venture X stand out.
In addition to lounge access, Capital One Venture X authorized users will also get the following perks:
Each authorized user gets their own Hertz President's Circle status membership, which comes with free car upgrades and a few other perks.
Any car rentals charged to an authorized user's card qualify for the same great primary rental car coverage, which covers most damages and makes any add-on insurance policies useless.
Ditto for other travel insurance like lost baggage reimbursement, travel delay coverage, and trip cancellation or interruption insurance.
That means there are a few notable exceptions. While the card does provide up to a $100 credit to cover the cost of Global Entry and TSA PreCheck, there is only one credit available per account. That means if the primary cardholder uses that credit, it won't be available for the authorized user and vice versa. Also, the authorized user won't get their own $300 annual travel credit – there's only one credit per account.
Read more: A Master Guide to Capital One Venture X Authorized Users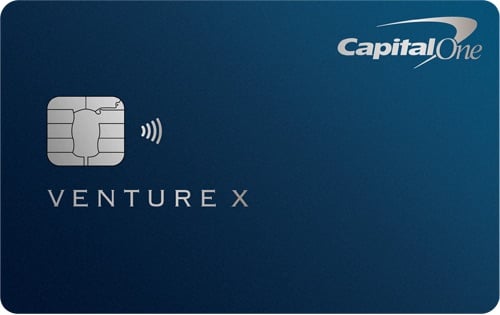 Click Here to learn more about the Capital One Venture X Rewards Credit Card
The Platinum Card® from American Express
The Platinum Card® from American Express is another great credit card option that provides benefits for authorized users – but they won't come cheap. The Platinum card has an annual fee of $695 (see rates & fees).
Want to add an authorized user that will receive some of the card's benefits? That will cost you another $195 out of pocket each year … ouch.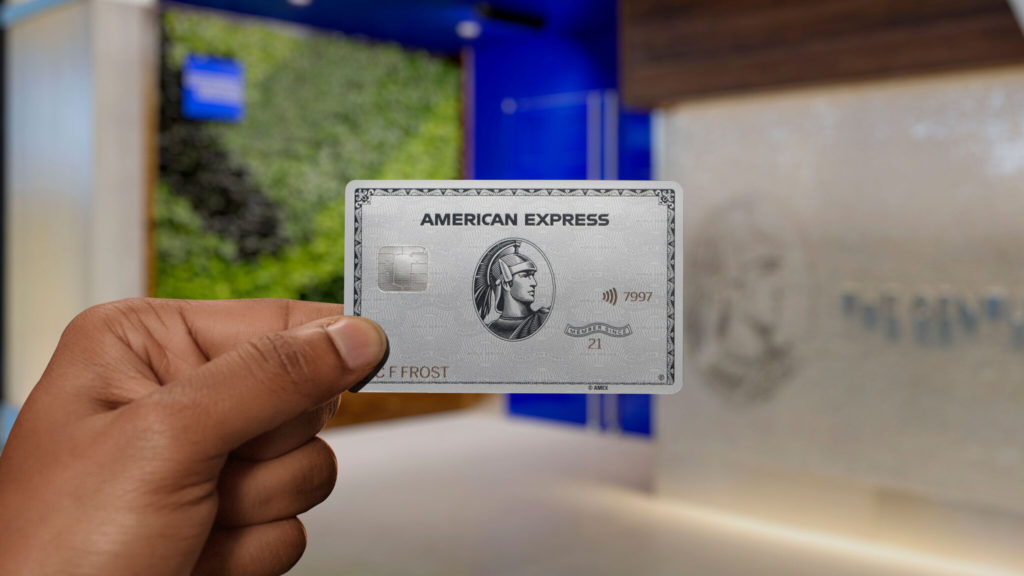 From unrivaled lounge access to a free membership in Global Entry or TSA PreCheck, the American Express Platinum card has the richest set of travel perks on the market. And by adding an Amex Platinum authorized user, your travel companion can share many of them.
Your new authorized user won't get every single benefit that you do. Namely, some of the big-dollar credits don't pass over to your guest. And none of the new benefits added to the card added last July – like a new CLEAR credit or credits that cover select entertainment platforms or Equinox Gym memberships.
But there's more than enough value here to offset the additional fee for many travelers. Here's a brief rundown of what Amex Platinum Card authorized users will get:
American Express Centurion Lounge Access: 

Yes

.
Priority Pass Select Lounge Membership: 

Yes

.
Delta SkyClub Access (When Flying Delta): 

Yes

.
Up to $100 Credit for TSA PreCheck or Global Entry: 

Yes

.
Up to $189 Credit for CLEAR: 

No

.
Earn 5x Points on Airfare Booked Directly with Airlines and Hotels Booked Through Amextravel.com: 

Yes

.
Up to $200 in Annual Airline Fee Credits: 

No

.
Up to $200 in Credits for Hotels Booked Through Amex Travel: 

No

.
Up to $200 in Annual Uber Ride Credits: 

No

.
Up to $100 in Annual Saks 5th Ave. Credits: 

No

.
Up to $300 in Equinox Gym Credits: 

No

.
Up to $200 in Entertainment Credits: 

No

.
Instant Hotel Status with Marriott and Hilton: 

Yes

.
Get access to Amex Fine Hotels and Resorts: 

Yes

.
Instant Rental Car Agency Status with Hertz, Avis, and National: 

Yes

.
As you can see, your authorized users won't get their own credits for airlines, Uber, or Saks Fifth Ave, among others. In pure dollar value, those are some of the biggest perks the card offers. They immediately take the sting out of the $695 annual fee for primary users. Go figure you can't double (or triple or quadruple) down.
But each of your Amex Platinum authorized users will get their own $100 credit to cover a Global Entry or TSA PreCheck. These are some of the best services to improve your time at the airport, so don't be afraid to spread the love. Just have your authorized users use their new American Express Platinum card to pay for the application and voila – it's free.
The benefits of lounge access for authorized users are arguably even better.
You can get into the Delta Sky Club by flashing your Delta boarding pass and Amex Platinum card, but a guest normally costs $39. That problem is solved by adding an authorized user, as that person has their own card to get into the Sky Club.
But the lounge access goes much farther. Your authorized users can also enroll in their own Priority Pass membership, the massive network of 1,200-plus lounges across the world. And authorized users can also get into the growing collection of top-notch American Express Centurion Lounges on their own, too. Considering Amex will cut free guest access to Centurion Lounges come early 2023, adding your spouse or best travel buddy as an authorized user is an elegant workaround to let them tag along with you for free to the excellent JFK Centurion Lounge and more than a dozen others.
Don't want to pay $175 to add authorized users? You can add an Amex Gold Card authorized user to your Platinum Card account at no additional cost. However, these users will get very few travel benefits, and critically, the card will not carry the same benefits as the regular American Express® Gold Card.
One nice thing about these free users is that they will still get their own $100 credit to cover the cost of TSA PreCheck or Global Entry. See the full comparison above to see which benefits extend to both Amex Platinum authorized users.
Read more: Why You Should Add an Authorized User to Your Amex Platinum Card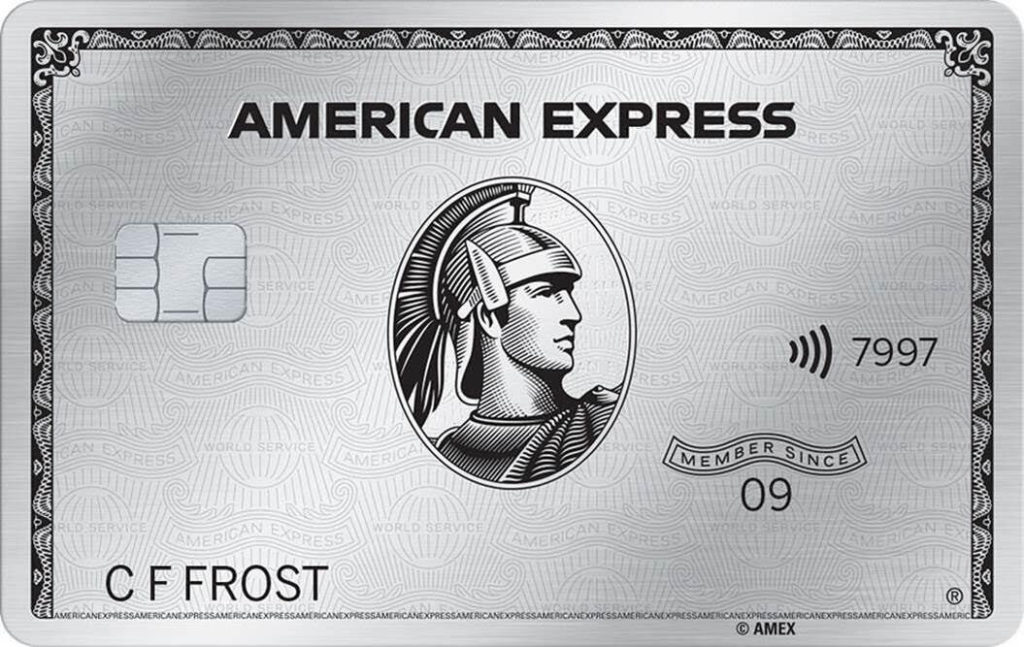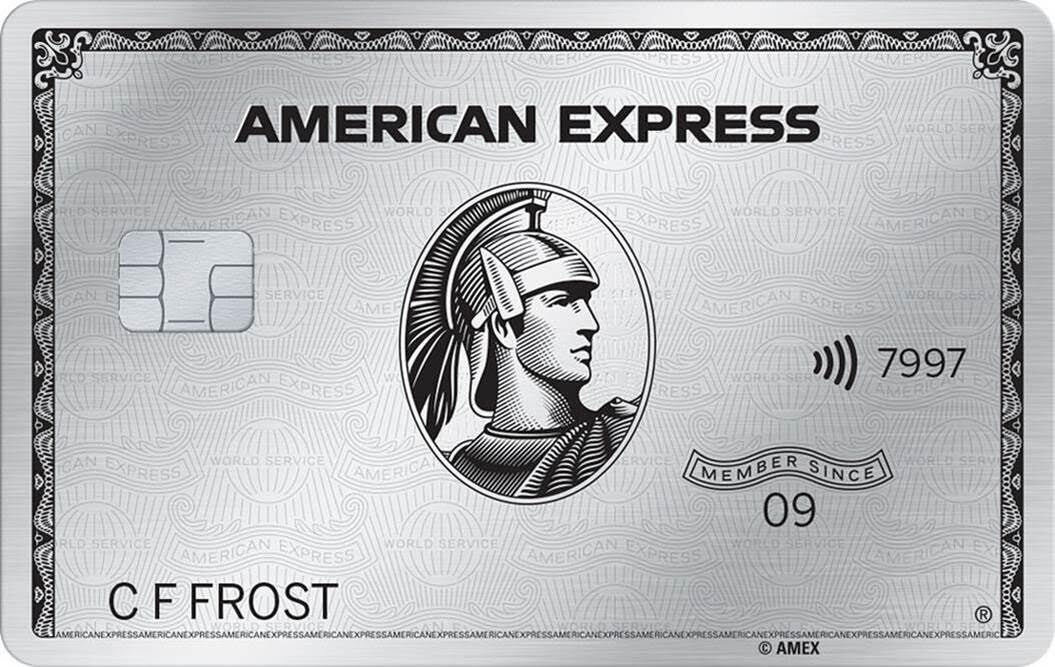 Click Here to learn more about The Platinum Card® from American Express
The Chase Sapphire Reserve®
The Chase Sapphire Reserve® is Chase's top-tier travel credit card with an annual fee that clocks in at $550 each year. Cardholders get benefits like a $300 annual travel credit, Priority Pass lounge access, and some of the best travel insurance you'll find from any credit card, period.
Adding an authorized user to the Sapphire Reserve will cost $75 each year for each additional user you add. If your authorized user often travels without you, that fee can easily be worth it.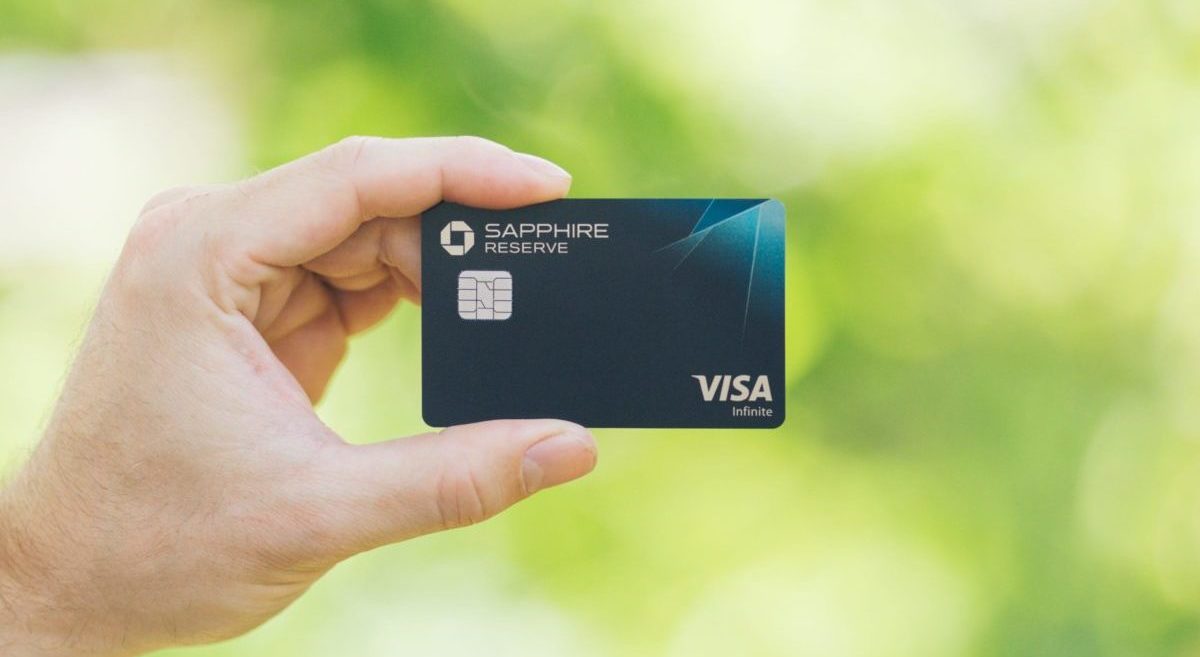 While Sapphire Reserve authorized users won't get as much as Venture X and Amex Platinum card authorized users, they will get a few worthwhile perks including:
Their own Priority Pass lounge membership with the ability to bring two of their own guests at no additional cost
12 months of their own DoorDash DashPass membership for free food delivery on orders starting at $12
Access to all of the travel insurance protections provided by the card – regardless of whether they are traveling with the primary cardholder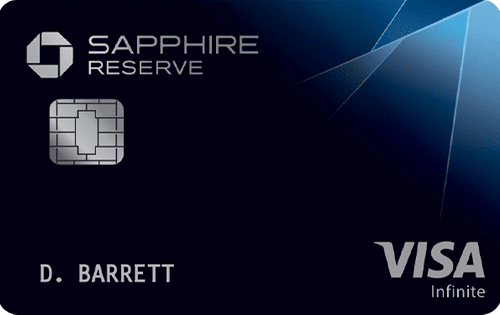 Click Here to learn more about the Chase Sapphire Reserve®
The Citi® / AAdvantage® Executive World Elite Mastercard®
Last but not least is the Citi® / AAdvantage® Executive World Elite Mastercard®, the top-tier card in the American Airlines credit card portfolio that charges an annual fee of $450.
The card offers perks like a free checked bag and 25% off inflight purchases. But easily the most valuable perk offered by the AAdvantage Executive card is a complimentary American Airlines Admirals Club lounge membership, which also grants you access to American Airlines partner lounges. You can also bring two guests in with you for no additional fee.
The upshot for adding authorized users to this card is almost unbelievable. You can add up to 10 authorized users to the AAdvantage Executive card at no additional cost. Better yet, those 10 authorized users can get their own Admirals Club membership for no additional fee, and they will also have the ability to bring in up to two guests with them at no additional fee.
If you often travel with American Airlines, this benefit alone could easily be worth it as lounge memberships from American start at $650 per year for non-status holders. That makes the AAdvantage Executive card the cheapest way to get an American Admirals Club lounge membership, which could get even cheaper if you split the annual fee cost with a travel buddy.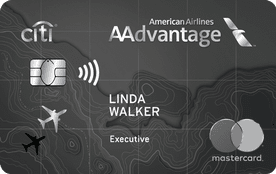 Click Here to learn more about the Citi® / AAdvantage® Executive World Elite Mastercard®
Bottom Line
Credit card authorized user benefits are not created equally.
While all the cards on this list have a larger annual fee, passing on benefits for your authorized users can certainly help justify that cost. It's just another reason we encourage readers to do the math before ruling out credit cards with a high annual fee.