With six different credit cards, Marriott seemingly has a card (or two) that makes sense for every traveler whether you stay at the hotel chain often or not. To complicate matters further, there's also a handful of grandfathered (no longer available to new applicants) Marriott Cards out there – bringing the hotel chain's full portfolio to a dozen cards in total.
The Ritz-Carlton Card from Chase is one such grandfathered product, but unlike most of the others, you can still get it. Since the card is no longer open to new applicants, the path to picking up the Ritz Card isn't exactly a straight line – but trust us, it's worth your trouble.
So, what's so special about the Ritz Card?
You could think of it as a souped-up version of the top-tier *bonvoy brilliant* – but even that might be underselling it. Much like the Bonvoy Brilliant, the Ritz-Carlton Card comes with an annual 85,000-point free night certificate. This certificate, combined with the ability to top off awards with an additional 15,000 points, means that you have access to properties charging up to 100,000 points per night.
This benefit alone puts the majority of Marriott properties within reach for a free night stay – including some ultra-luxurious hotels like the St. Regis Maldives Vommuli Resort. Using this card's annual free night award instead of paying the $1,400 or more per night that these overwater villas usually go for seems like a pretty good deal to me!

But the annual free night award isn't the only reason you should have this card. It also comes with some awesome travel perks like an annual $300 travel credit, airport lounge access, top-of-the-line travel insurance, and more. In the world of ultra-premium travel rewards credit cards. This one is a true sleeper pick and one that's worth pursuing.
Let's take a closer look at what the Ritz card has to offer, why you want it, and how to get it.
Ritz-Carlton Card Overview
The Ritz-Carlton Card isn't talked about much these days, but that doesn't mean it isn't worth the discussion. This card comes packed with many of the same benefits as the top ultra-premium travel rewards cards at a fraction of the price.
Here's what the card has to offer:
Earn 6x Bonvoy points for every dollar spent at Marriott Bonvoy hotels
Earn 3x Bonvoy points for every dollar spent on dining, airfare, and car rentals
Earn 2x Bonvoy points for every dollar spent on all other purchases
Annual free night award good for stays up to 85,000 Bonvoy points per night
Earn 15 Elite Night credits every calendar year towards Marriott Bonvoy elite status
Get automatic Gold elite status, with the ability to earn Platinum elite status with $75,000 in spending per calendar year
Three upgrades to the Ritz-Carlton Club each year (valid on eligible paid stays)
Up to $100 statement credit for Global Entry or TSA PreCheck every four years
$300 annual travel credit for things like baggage fees, seat assignments, lounge passes, and more
Airport lounge access through Priority Pass for the main cardholder and authorized users
Annual fee: $450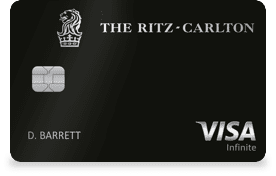 The Ritz-Carlton Card is no longer open to new applicants but can still be attained through a product change (more info below).
Annual Free Night Award
The value of this annual free night award really can't be overstated. Since Marriott made the move to fully dynamic award pricing last year, there's no telling exactly what an award night will cost at a given property. But even so, having a free night award good for properties costing up to 85,000 points per night means that most Marriott properties will be at your disposal. And given that you can add up to 15,000 additional Bonvoy points to your certificate, that means that this free night award can really be used at properties costing up to 100,000 points per night.
Take the JW Marriott Masai Mara: this all-inclusive luxury safari lodge in the Masai Mara National Reserve in Kenya includes all your meals, game drives, airstrip transfers, and more. Considering nights at this property regularly cost $2,400 or more, this would be an awesome use of your annual free night award (plus a few additional points).
It's safe to assume that most people aren't going to get quite this much value out of their free night on an annual basis, but it's just one example of what's possible with these 85,000-point free night awards. And at the very least, you should be able to get $400 to $500 in value out of your free night award each year with very little effort required.
Annual $300 Travel Credit
Similar to its Chase cousin, the *csr*, the Ritz-Carlton Card comes with an annual $300 travel credit. Unfortunately, this annual credit isn't quite as easy to use as that of the Sapphire Reserve. But don't worry, just because it's not simple to use doesn't mean it's worthless. Far from it.
The Ritz Card's annual travel credit is supposed to be used in a similar fashion as the airline incidental credits that you get with premium American Express Cards like *amex platinum*. Chase advertises that it can be used for things like checked baggage fees, seat assignments, and airport lounge access. But in reality, we've seen the travel credit work for things like low-cost airfare purchases, taxes and fees on award tickets, and even outright points purchases.
There's a catch, though: you have to call or chat with Chase in order to get the credit applied to your Ritz Card. Since it's an agent applying the credit instead of an automated system, this leaves the door open for some discretion as to what the credit can be used for. If at first you don't succeed with getting someone to apply the credit to your travel purchase, it's best to hang up and try again. You can do this by calling (855) 896-2222 after using your card for a travel-related purchase.
Priority Pass Membership
Many of the best travel rewards credit cards on the market today offer a Priority Pass lounge membership, so this benefit alone shouldn't be too exciting. But there are a couple of distinctions with the Priority Pass Select membership that comes with the Ritz-Carlton Card that make it worth discussing.
First off, you'll not only get access to Priority Pass lounges, but you can also access Priority Pass restaurants. This is in contrast to the Priority Pass memberships that come with cards from American Express and Capital One. Only the Chase Sapphire Reserve Card still offers access to Priority Pass restaurants and the membership that comes with the Ritz Card matches that benefit. While getting a $28 per person restaurant credit might not seem all that exciting, in many airports (especially in the U.S.), having access to these restaurants is a far greater benefit than what you'd get with a true lounge.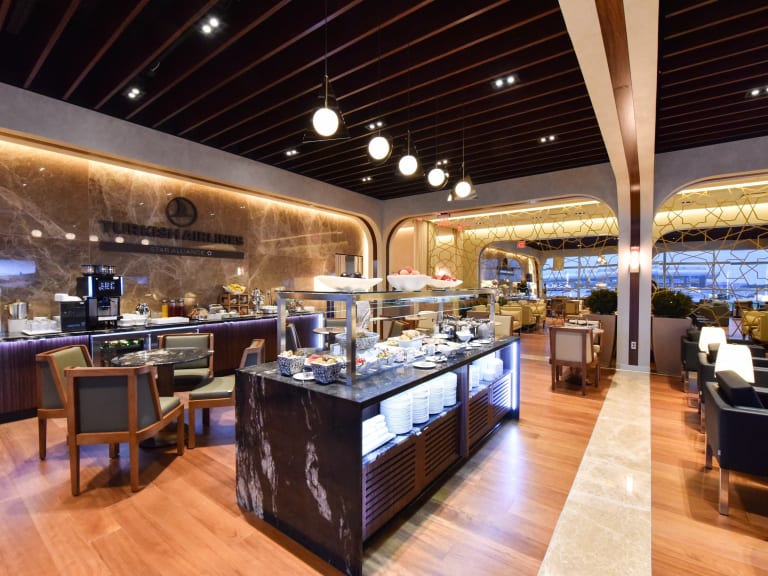 But perhaps what makes the Ritz-Carlton Priority Pass better than any other is the fact that you can bring in unlimited guests with you. And this benefit even applies to the card's authorized users, which won't cost you an extra dime to add. This is in stark contrast to the Sapphire Reserve and Amex Platinum which charge $75 to $175 more each year for adding an authorized user. Even the best card for family lounge access – the *capital one venture x* – limits free authorized users to four. This easily tops that, and then some!
Travel Insurance
The Ritz-Carlton Card comes with the same top-notch travel insurance as the Chase Sapphire Reserve. This means that even though the card isn't a particularly strong earner, it's still a good option to use when paying for your trip in order to get some added peace of mind.
The coverage on this card includes things like travel accident insurance and emergency medical and dental coverage (up to $2,500) for when you or an immediate family member becomes sick or injured more than 100 miles from home.
It also includes primary car rental insurance, so you can (and need to) waive the car rental company's pricey insurance policy and instead utilize the Ritz Card's coverage if you get in an accident with your rental. In addition to car rental coverage, you'll also get roadside assistance in the event you need to call a locksmith, get a jump-start, or even a tow.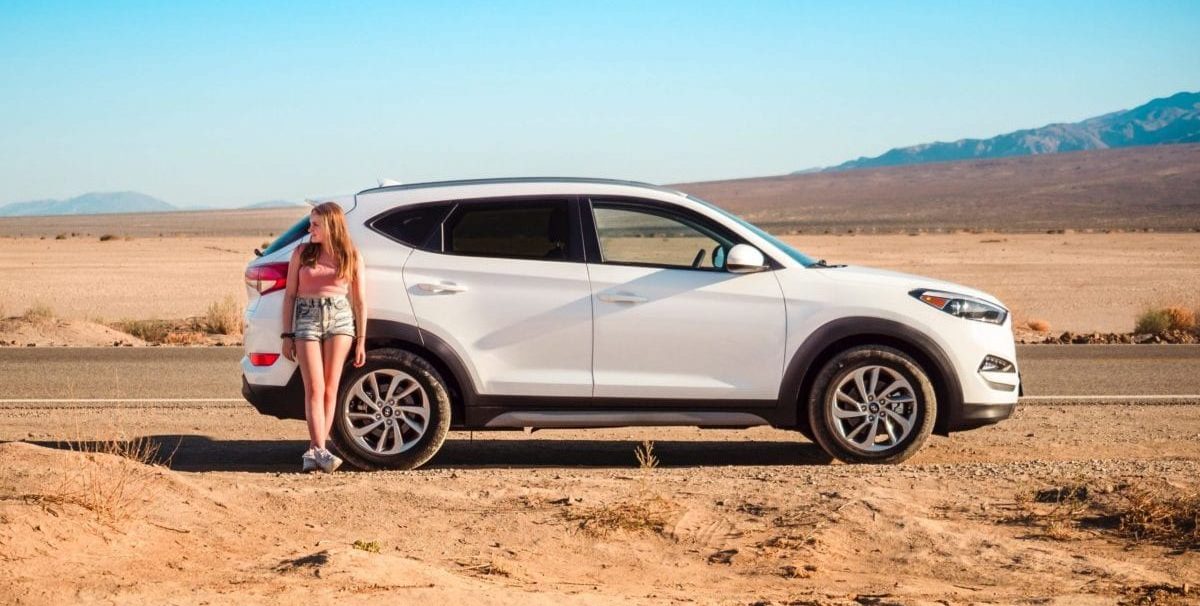 You'll also get Chase's top-of-the-line trip delay or cancellation and interruption insurance – so long as you pay for your ticket (plane, train, or bus)with the card. This means that if your trip gets cut short due to a covered event, you'll be eligible for reimbursement of any non-refundable travel arrangements. You'll also be covered up to $500 per ticket if your flight gets delayed by more than six hours and you're left paying for extra meals and lodging.
If your luggage gets lost, damaged, or delayed, the Ritz Card has you covered on that front as well with its lost luggage and baggage delay insurance. The insurance that comes with the card will provide reimbursement for your baggage as well as its contents (up to $3,000 per person) or for the purchase of essentials (up to $100 per day for five days) while you wait for your bag to show up.
How to Get the Ritz Card
It's pretty clear that this card is a winner and one that any savvy traveler should want in their wallet. But how do you go about getting it now that it's unavailable to new applicants?
While not as straightforward as filling out an online application, the process is easier than you think.
Here's how to do it: You'll need to start by opening a different Marriott Bonvoy credit card from Chase, like the Marriott Bonvoy Boundless® Credit Card. Like most cards, the welcome offer on the Bonvoy Boundless changes from time to time but right now you can get up to 125,000 Marriott Bonvoy points by completing all the card's welcome offer requirements in the next six months.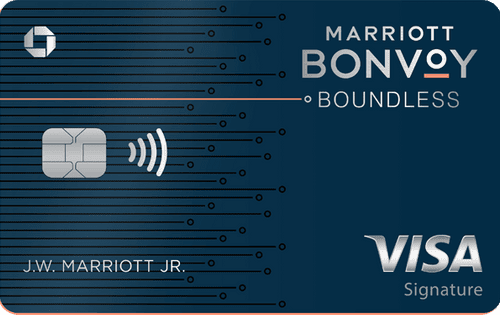 Learn more about the Marriott Bonvoy Boundless® Credit Card (for full disclosure: this is not an affiliate link).
It's also worth pointing out that every once in a while we see an offer on this card for five free night awards (up to 50,000 points per night) become available. Those free nights have the potential to be far more valuable than the points you'd earn with the current offer, but there's no telling if or when that offer will return.
No matter the offer, once you have your Bonvoy Boundless Card (or most other Chase Marriott Cards) you'll need to hold it for a year. After a year with the card, you'll be eligible for an upgrade to the Ritz Card. You can request an upgrade simply by calling the number on the back of your card or even through the chat function within the Chase mobile app.
Don't worry about what to say once you get Chase on the phone – even though this card is no longer available, you don't need to use a secret password or any special phrasing to begin the upgrade process. Something as simple as, "I really like my current Marriott Card but recently heard about a different card with even more travel benefits. Are you able to help me convert my current card to the Ritz-Carlton Card?" should do the trick.
Another caveat with the upgrade process is that you'll need to have an available credit limit of at least $10,000 in order to convert your card. If your current Marriott Card doesn't have quite that high of a limit, you can always ask Chase to move around some available credit from other personal Chase cards. So if you have the *csp* in your wallet in addition to the Bonvoy Boundless, you can ask them to move some of that credit line over to the Marriott Card in order to complete the upgrade. After the conversion is complete you can always request that that credit be moved back to the Sapphire Preferred if you need a higher limit on that card.
Bottom Line
The Ritz-Carlton Card is a Marriott Bonvoy co-branded card that's no longer available to new applicants – but that doesn't mean you can't get it. With some of the best travel perks of any card on the market and an annual fee lower than most ultra-premium cards, this is one that's worth the extra work to get!