Sorry, American Express cardholders. Your cards just got a little less valuable.
As of Thursday, Aug. 1, the Priority Pass memberships from top-tier American Express cards can no longer get credits to eat at select airport restaurants worldwide.
That's been a great perk of Priority Pass, the network of more than 1,200 global airport lounges. While many lounges are lackluster – especially in the U.S. – this allowed members to get credits (generally $28 for you and another $28 for a guest) at these restaurants.
But it seems that benefit was too costly. American Express announced in late May it would curtail these free meals for its cardholders who enroll in Priority Pass Select memberships. That means the Platinum Card from American Express, the Hilton Aspire American Express Card, Marriott Bonvoy Brilliant American Express Card, and other top-tier American Express cards are no longer eligible.
That leaves the Chase Sapphire Reserve as the best way to get an unrestricted Priority Pass membership. A Chase representative confirmed last month that there are no changes to the Priority Pass Membership for Chase Sapphire Reserve cardholders. 
The Citi Prestige card also comes with a Priority Pass Select membership, and that benefit hasn't changed either.
Our Analysis
This was a popular benefit. But let's not kid ourselves: There are far better perks with cards like the American Express Platinum card.
Still, this stings.
This benefit was especially valuable in some airports like Denver (DEN), which doesn't have a Priority Pass lounge but instead has a restaurant where Priority Pass credits are accepted. You can get a $28 voucher at Timberline Steaks & Grille through Priority Pass, which has made it a popular spot.
The American Express Platinum card still offers the best airport lounge access. In addition to the Priority Pass lounges, you can get into the growing number of great (yet often crowded) American Express Centurion lounges, like the Las Vegas Centurion Lounge. You can use Delta SkyClubs so long as you're flying Delta that day. And finally, you can access Escape Lounges including our hometown favorite, Escape Lounge MSP.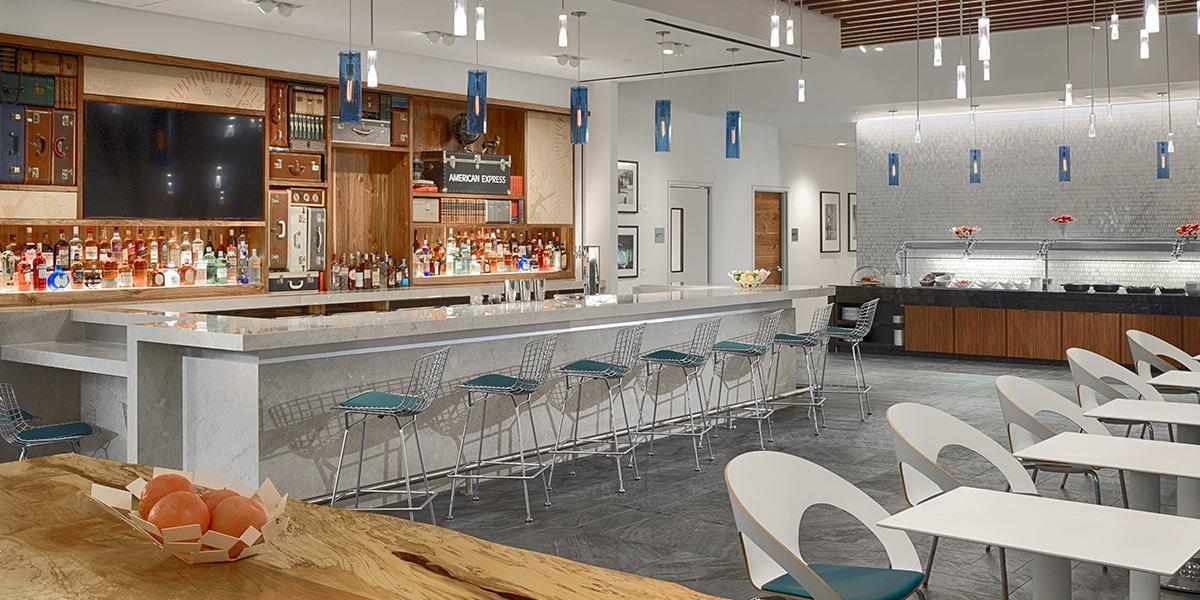 Yet there's no spinning this one as a win – especially when Chase and Citi are still offering the Priority Pass restaurant credits. The disappearance of these credits comes on the heels of more disappointing news for American Express cardholders that buying gift cards for Delta or Southwest no longer triggers annual travel credits.
Bottom Line
Now that this benefit has finally disappeared, maybe more frequent travelers opt for the Chase Sapphire Reserve over the Amex Platinum. Only time will tell.