If you've got the Platinum Card® from American Express, you've tasted the sweet life of a frequent traveler. It's time to share the wealth by adding an Amex Platinum authorized user – or several.
American Express allows you to add authorized users to your Platinum Card account. These additional users get the same unbeatable access to airport lounges, a fast pass through airport security and customs by signing up for TSA PreCheck or Global Entry, and other perks that primary Platinum account holders already have.
American Express recently added even more benefits to the Platinum Card, pushing its annual fee up to a whopping $695 a year (see rates & fees). Yet the cost of adding authorized users has remained flat: You can share the love with up to three card users for $175 … total, not per person.
Plus, American Express has sweetened the deal by offering many current cardmembers a 20,000-point bonus for adding an authorized user.
Here's how it works and why you should think about adding an Amex Platinum authorized user – or users.
What Benefits Does an Amex Platinum Authorized User Get?
From unrivaled lounge access to a free membership in Global Entry or TSA PreCheck, the American Express Platinum card has the richest set of travel perks on the market. And by adding an Amex Platinum authorized user, your travel companion can share many of them.
Your new authorized user won't get every single benefit that you do. Namely, some of the big-dollar credits don't pass over to your guest. And none of the brand new benefits to the card added in July 2021 – like a new CLEAR credit or credits that cover select entertainment platforms or Equinox Gym memberships
But there's more than enough value here to offset the additional fee for many travelers. Here's a brief rundown.
American Express Centurion Lounge Access: 

Yes.

Priority Pass Select Lounge Membership:

Yes.

Delta SkyClub Access (When Flying Delta): 

Yes.

Up to $100 Credit for TSA PreCheck or Global Entry:

Yes.

Up to $189 Credit for CLEAR: No.
Earn 5x Points on Airfare Booked Directly with Airlines and Hotels Booked Through Amextravel.com:

Y

es.

Up to $200 in Annual Airline Fee Credits: No.
Up to $200 in Credits for Hotels Booked Through Amex Travel: No.
Up to $200 in Annual Uber Ride Credits: No.
Up to $100 in Annual Saks 5th Ave. Credits: No.
Up to $300 in Equinox Gym Credits: No.
Up to $200 in Entertainment Credits: No.
Instant Hotel Status with Marriott and Hilton: 

Yes.

Get access to Amex Fine Hotels and Resorts:

Yes.

Instant Rental Car Agency Status with Hertz, Avis, and National: 

Yes.
As you can see, your authorized user won't get his/her own credits for airlines, Uber, or Saks 5th Ave, among others. In pure dollar value, those are some of the biggest perks the card offers. They immediately take the sting out of the $695 annual fee for primary users.
But each of your Amex Platinum authorized users will get their own, $100 credit to cover a Global Entry or TSA PreCheck. These are some of the best services to improve your time at the airport, so don't be afraid to spread the love. Just have your authorized users use their new American Express Platinum card to pay for the application and voila – it's free.
You can get into the Delta Sky Club by flashing your Delta boarding pass and Amex Platinum card, but a guest normally costs $39. That problem is solved by adding an authorized user, as that person has their own card to get into the Sky Club.
But the lounge access goes much farther. Your authorized user can also enroll in their own Priority Pass membership, the massive network of 1,000-plus lounges across the world.
And authorized users can also get into the growing collection of top-notch American Express Centurion Lounges on their own, too. Considering Amex will cut free guest access to Centurion Lounges come early 2023, adding your spouse or best travel buddy as an authorized user is an elegant workaround to let them tag along with you for free to the excellent JFK Centurion Lounge and more than a dozen others.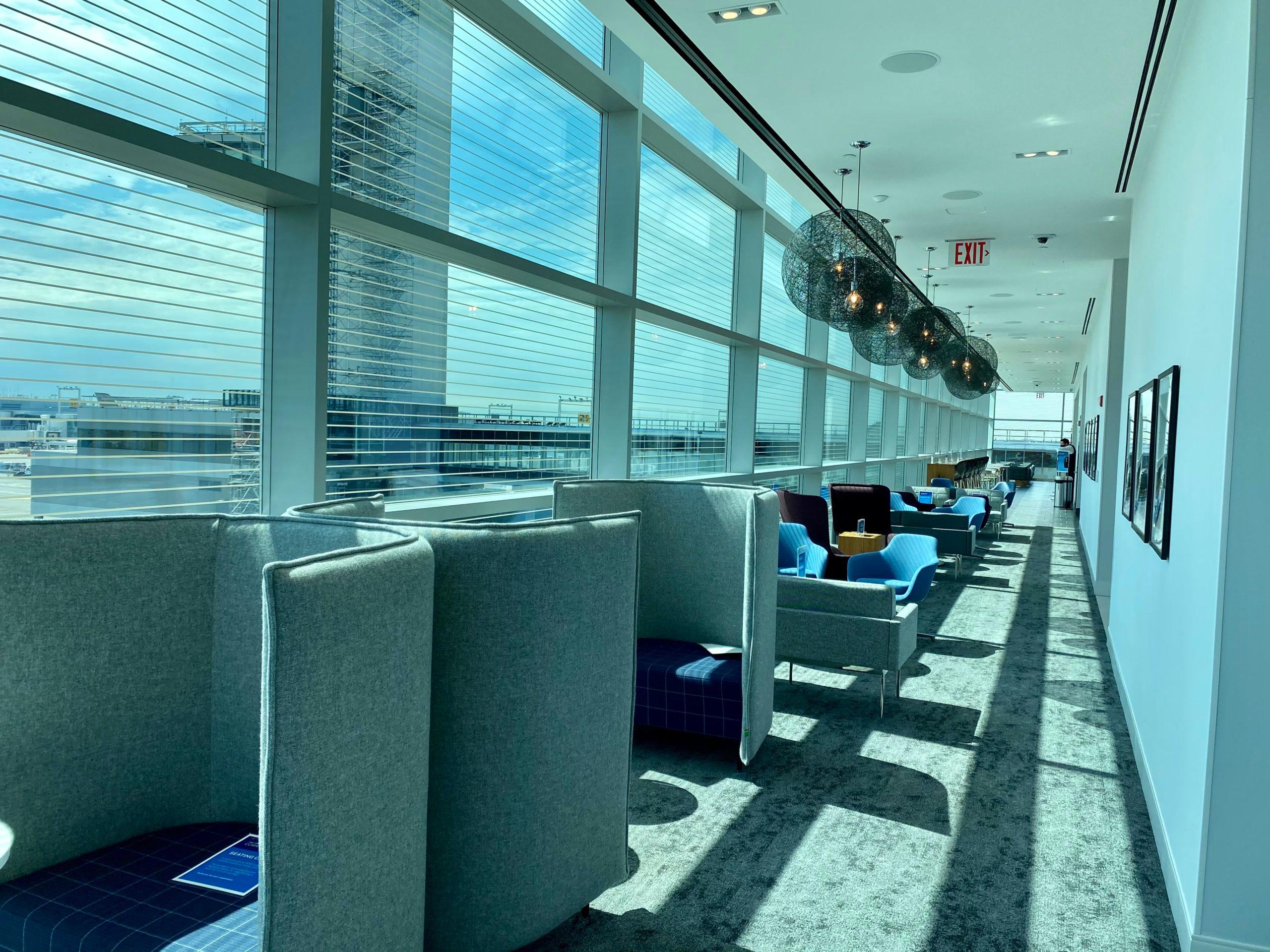 That makes adding an authorized user the perfect solution for families who want to spend some time in the lounge before their departure. While Priority Pass and Centurion Lounges cap a cardholder at two guests, you and your authorized user can bring in two guests each too – at least until Centurion Lounges cut that benefit.
Each authorized user can also enroll in their own Hilton Honors Gold status and Marriott Gold Elite status, just like the primary cardholder. That unlocks benefits for hotel stays like space-available upgrades, late checkout, extra points earning. And they'll also be eligible for elite status with several rental car companies – though our favorite is clearly National Executive status.
Add all that up, and there's some undeniable value to adding an Amex Platinum authorized user – especially if there are three favorite travelers in your life you trust. Depending on how much you travel, those benefits could easily outweigh the additional $175 annual cost.
Transfer Points to an Authorized User's Airline Account
This could just be my favorite perk in the whole bunch.
Airlines often make it difficult – and pricey – to send miles from your frequent flyer account to a spouse or family member. And while some banks allow you to share or pool points with a spouse or family member, American Express isn't one of them.
Instead, you can transfer Amex points directly to your authorized users' frequent flyer accounts. That's an extra layer of flexibility that can come in handy in a pinch.
A while back, my wife was about 1,000 Iberia Avios short of booking a trip from Minneapolis-St. Paul (MSP) to Phoenix (PHX). Iberia is one of our favorite programs for booking domestic flights in the U.S. So rather than paying the rest in cash or buying some miles to complete the redemption, I just transferred her 1,000 Avios. And that's only an option for authorized users.
It works just like transfers to any of American Express's 19 airline partners and four hotel options. There's just one catch. As of September 2019, you can only transfer points to additional cardmembers that were added at least 90 days ago.
Be sure to select your authorized user's account rather than your own. And keep in mind that some American Express transfers aren't instantaneous.
| Program | Type | Transfer Ratio | Transfer Time |
| --- | --- | --- | --- |
| Aer Lingus | Airline | 1:1 | Instant |
| AeroMexico | Airline | 1:1.6 | 2-12 days |
| Air Canada Aeroplan | Airline | 1:1 | Instant |
| Air France/KLM | Airline | 1:1 | Instant |
| Alitalia | Airline | 1:1 | Instant |
| ANA | Airline | 1:1 | 1-2 days |
| Avianca | Airline | 1:1 | Instant |
| British Airways | Airline | 1:1 | Instant |
| Cathay Pacific | Airline | 1:1 | 1-7 days |
| Delta | Airline | 1:1 | Instant |
| Emirates | Airline | 1:1 | Instant |
| Etihad | Airline | 1:1 | Instant |
| Hawaiian | Airline | 1:1 | Instant |
| Iberia | Airline | 1:1 | 1-3 days |
| JetBlue | Airline | 1.25:1 | Instant |
| Qantas | Airline | 1:1 | Instant |
| Singapore | Airline | 1:1 | 12-48 hours |
| Virgin Atlantic | Airline | 1:1 | Instant |
Read more on Amex transfer partners!
Help Hit a Minimum Spend
It might seem straightforward, but it can pay off big time.
Because your Amex Platinum authorized users get their own cards, they can help you quickly spend the money necessary to unlock that big points bonus. American Express Platinum cardholders have to spend $6,000 within six months to get the 80,000-point welcome bonus – and that bonus could be 150,000 points if you qualify for an even better welcome offer via CardMatch.
Of course, you'd need that person to pay off the charges they're making, too. Otherwise, they're simply saddling you with a bigger monthly payment.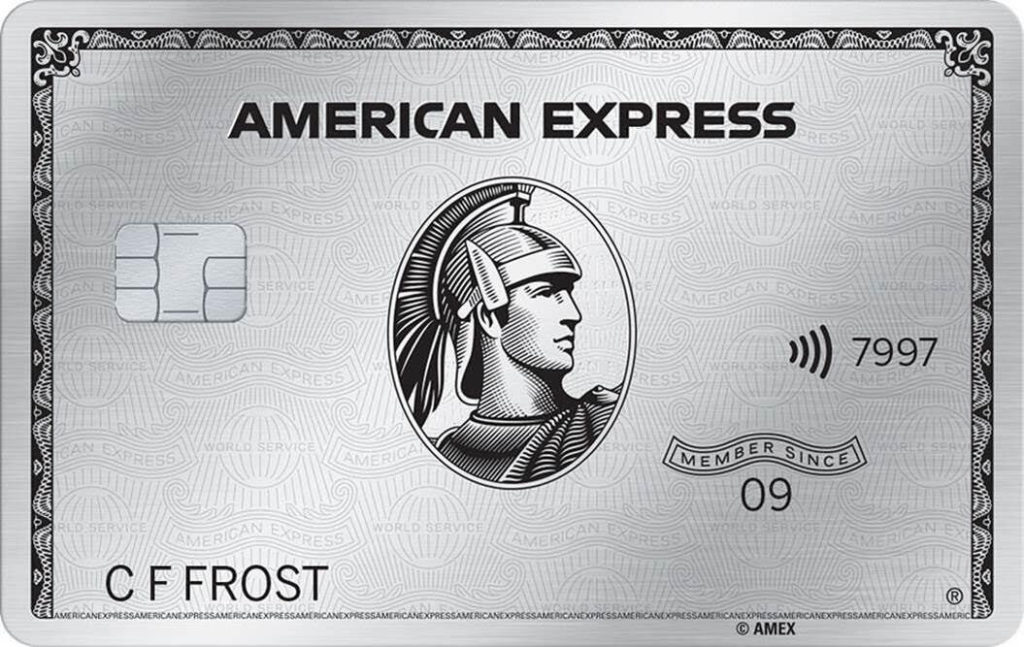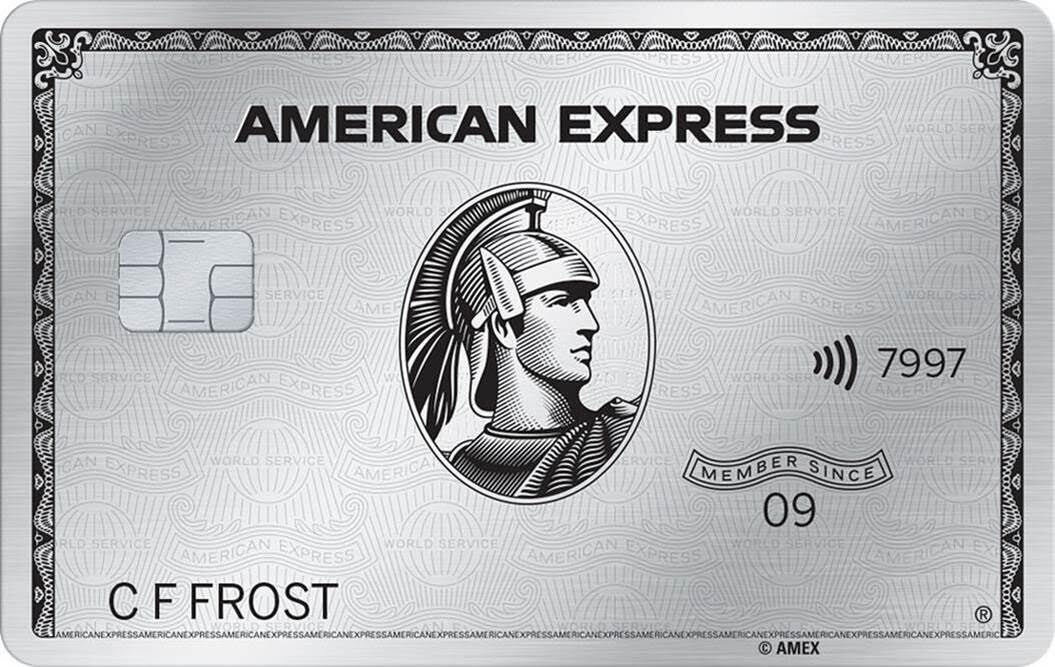 Click Here to learn more about the Platinum Card from American Express.
Considerations for Adding Authorized Users
Adding authorized users can be a confusing topic in the world of credit cards. Let's set a few things straight.
First, and most importantly: You're responsible for paying off any charges your authorized user makes to your account. That means you should only add someone you trust – and preferably someone with a big expense coming up that they can immediately pay off (or make a charge on your behalf).
Read more: Everything You Need to Know About Credit Card Authorized Users
Beyond that, it's a good news, bad news situation:
Being an authorized user does not make you ineligible to open that card outright to earn a bonus later on. That means you could add a friend or spouse as an authorized user with a Gold Card, and they could still open their own Gold Card and earn a 60,000-point bonus after spending $4,000 within six months.
This could make it harder for your buddy to open a Chase card. That's because being an authorized user does count toward your Chase 5/24 rule status, which means you won't get approved for any Chase card if you've opened five or more credit cards (from any bank, not just Chase) in the last 24 months. You may be able to get Chase to overlook that if being authorized user is what's pushing you over the edge, but that's not a slam dunk.
How to Add an Amex Platinum Authorized User
Let's go over the nuts and bolts of how it's done.
If you've decided to add an authorized user to your Amex Platinum card, simply log in to your account and head to the "Account Services" tab. That's where you'll find the link to "Add Someone to Your Account."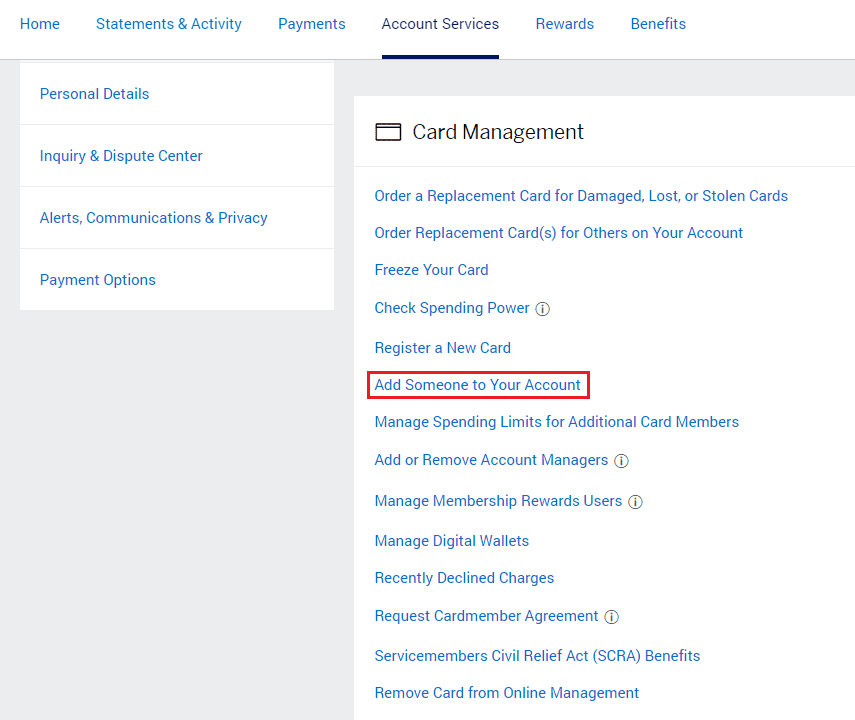 Otherwise, simply look for the chance to earn a 20,000-point bonus by adding an authorized user under your Amex offers.
You'll need to enter some information for your new user, including their social security number – either when you add the user or within 60 days. Yet all signs suggest that your authorized user will not be subjected to a hard credit inquiry – which could temporarily ding their credit score. It's simply a bookkeeping measure for American Express.
Once you've added the user, they will get their own, heavy metal Amex Platinum card in the mail within the next week or so. They'll have their own, distinct account number and online account.
But it's important to note that everything is tied back to your primary account. Any charges an authorized user puts on their card will be on your balance. So it should go without saying that you should only add an authorized user that you trust. You can also decide whether to let your new user use American Express Membership Rewards points.
And there's an overlooked aspect of adding authorized users to your Amex Platinum card. You can add 1-3 additional users for the same, $175 annual fee. So if you have several family members who could benefit, it won't cost you any more to add up to two additional users.
Bottom Line
Depending on your situation and how much you'll get out of the perks, the benefits of adding an authorized user to your Platinum card can easily outweigh the additional $175 fee.