Capital One threw down the gauntlet in the airport lounge wars last year with the introduction of its first Capital One Lounge in Dallas-Fort Worth (DFW) and the brand new Capital One Venture X Rewards Credit Card, unlocking complimentary access to Capital One Lounges and over 1,200 Priority Pass spaces, too. Now, Capital One is adding another 120-plus lounges to the fold for its cardholders.
The bank on Tuesday announced the addition of Plaza Premium lounges to its portfolio, opening the doors to dozens more lounges abroad and at home to Capital One cardholders. And the lounges you can now access with a Capital One Card go beyond spaces with the Plaza Premium name: It also includes Virgin Atlantic Clubhouse lounges in four U.S. airports like New York City (JFK) and Washington, D.C.-Dulles (IAD); several lounges at the Cancún (CUN) airport; and Avianca lounges throughout Colombia. Here's the full list of new lounges.
Travelers with the premium Capital One Venture X Rewards Credit Card can get into each of these lounges for free, and bring two free guests to boot. Plus, travelers with the standard Capital One Venture Rewards Credit Card and the Capital One Spark Miles for Business card can now use their two free annual lounge passes at Plaza Premium as well as Capital One lounges.
Read more about Capital One lounge access!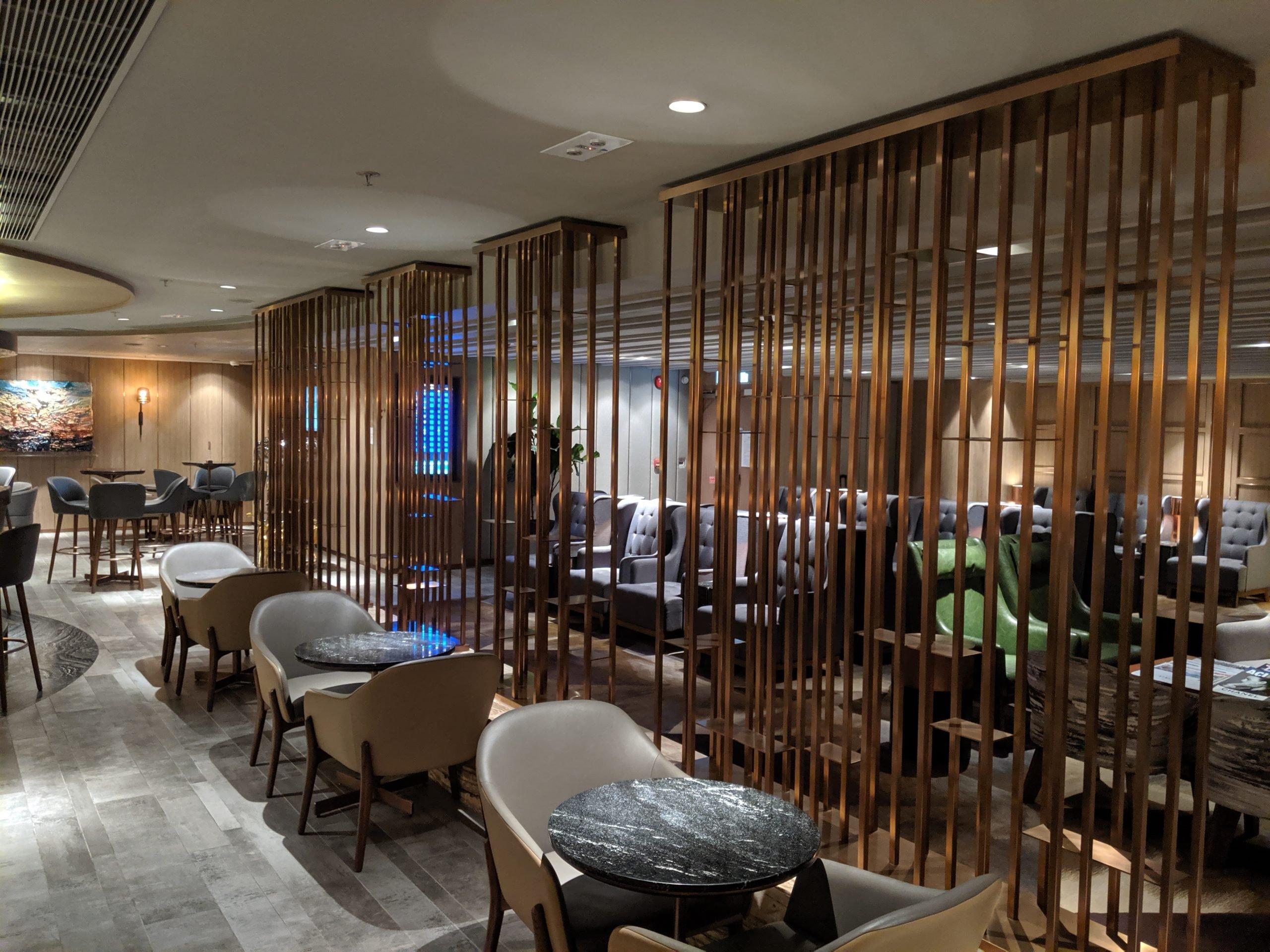 This is a big win for Capital One itself. Just last year, Chase Sapphire Reserve® with Priority Pass memberships lost access to many of these same Plaza Premium lounges – though they're all still part of the Amex Global Lounge Collection with The Platinum Card® from American Express.
With the addition of these Plaza Premium lounges, it makes it crystal clear: If lounge access is what you're after, the Capital One Venture X Rewards Credit Card is a far better choice than Chase's flagship card.
New Lounges in the Mix
Adding more airport lounges to the list for travelers to access is a win no matter how you slice it. But with Plaza Premium, it's less about quantity and more about quality.
With few exceptions, these lounges are far better than your average Priority Pass lounge. While many lounges in the Priority Pass network are quite basic, many Plaza Premium Lounges have great decor and seating, made-to-order food, and other amenities like showers.

You'll find most of the nearly 130 new lounges throughout Asia, where Plaza Premium is based and has a huge footprint. But the company also has a growing presence throughout Europe as well as Canada – plus its first U.S. location in Dallas-Fort Worth (DFW) and another one coming to Orlando (MCO).
We won't tap out the full list of lounges – you can find that on Plaza Premium's website. But there are easily a few worth highlighting here…
In the U.S.
You can now enter every Virgin Atlantic Clubhouse in the U.S. – in fact, the only location off limits is the airline's flagship London-Heathrow (LHR) Clubhouse – with your eligible Capital One card, including locations in:
New York City (JFK)
Newark (EWR)
Washington, D.C.-Dulles (IAD)
San Francisco (SFO)
Boston (BOS) coming soon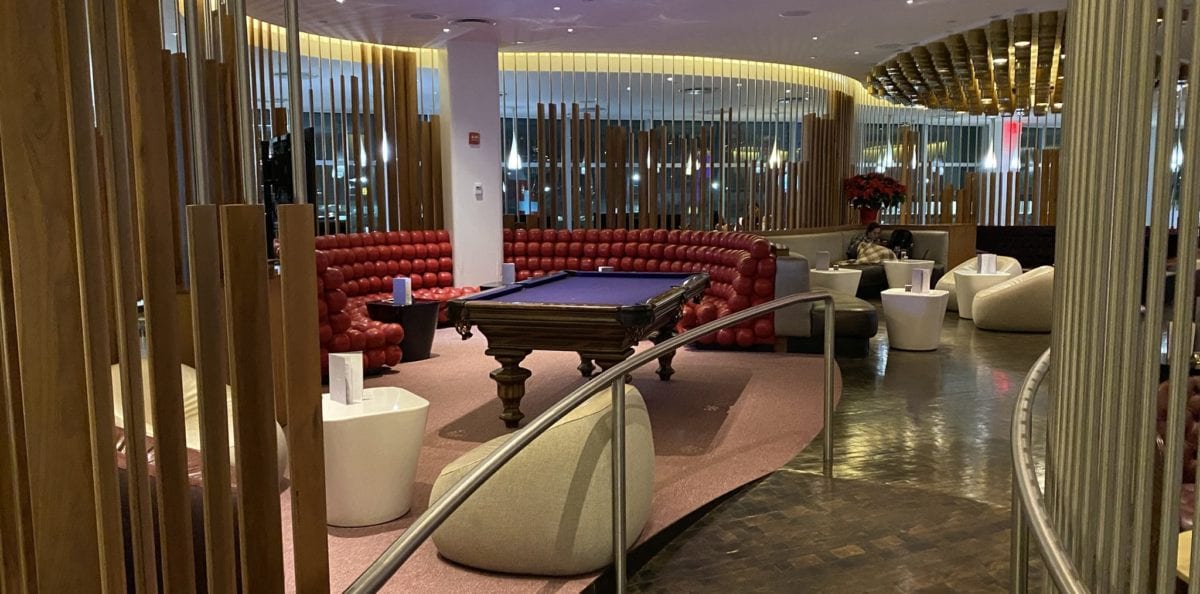 Read our review of the Virgin Atlantic Clubhouse JFK!
Plus, you can get into the Plaza Premium Lounge in Dallas-Fort Worth (DFW), which is located in Terminal E. Another new Plaza Premium Lounge is on the way in Orlando (MCO) later this year, and the company has plans to open outlets in New York City (JFK), Newark (EWR), Boston (BOS), Houston-Intercontinental (IAH), and more.
In Canada
Plaza Premium operates a handful of lounges throughout major Canadian airports including Vancouver (YVR), Edmonton (YEG), Winnipeg (YWG), and Toronto-Pearson (YYZ).
In Toronto alone, there are seven Plaza Premium lounges joining the list. But Capital One cardholders traveling through Montreal (YUL) can also now get into the Air France Lounge in the International Terminal, as that's also run by Plaza Premium.
In Latin America
This might be the biggest win of all.
Travelers with eligible Capital One Cards can now get into several MERA Business Lounges in Cancún (CUN) terminals 2, 3, and 4. Those lounges were once part of Priority Pass but are no longer accessible through that program.
The doors are also opening to many Avianca lounges throughout Colombia, including Bogota (BOG), Cartagena (CTG), Medellin (MDE), and other cities – plus El Salvador, too. Avianca's domestic lounge at its Bogota hub is quite nice.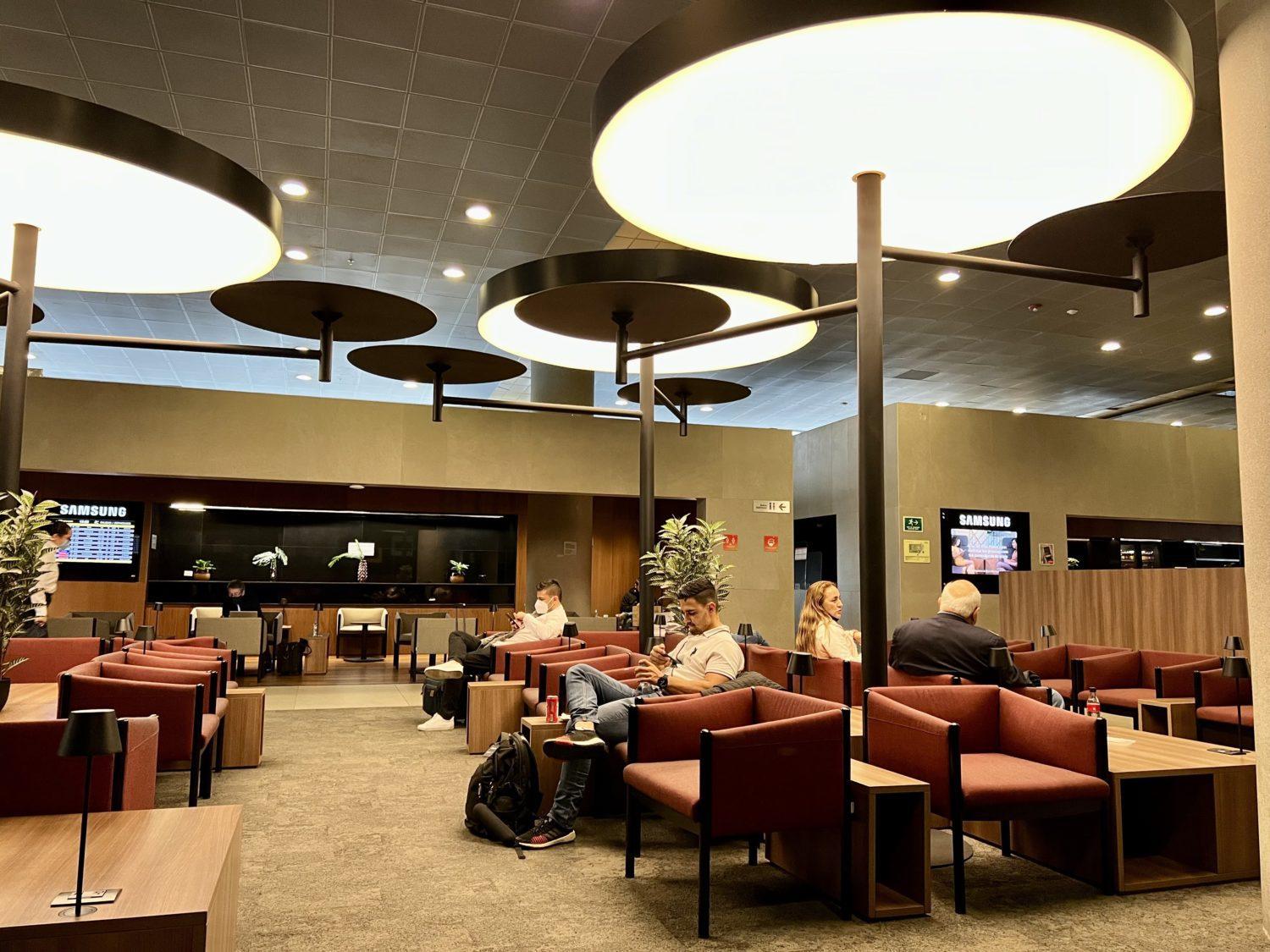 In Europe
Plaza Premium has a nice assortment of lounges scattered throughout major European airports like London-Heathrow (LHR), Rome (FCO), Edinburgh (EDI), and many more.
Here's the full list: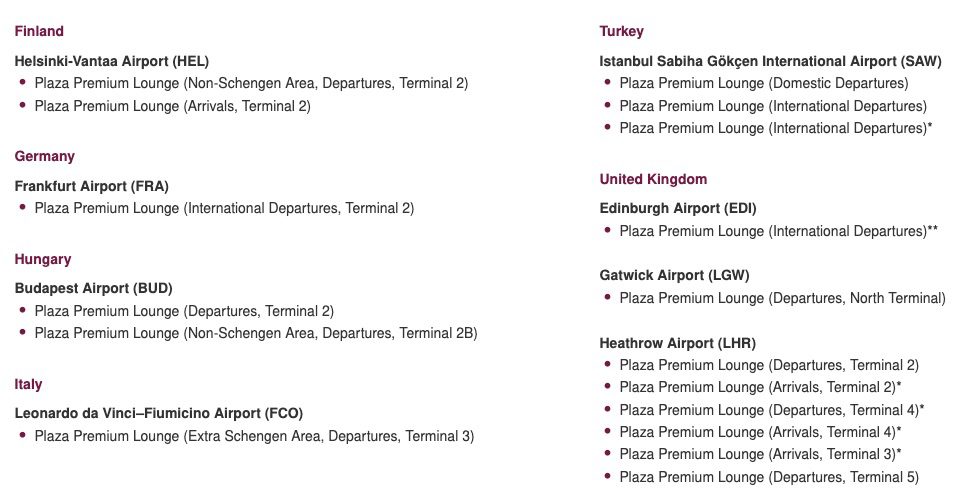 In Asia & Australia
Plaza Premium is based out of Hong Kong (HKG), so the list of lounges you can find throughout Asia is truly massive. And in our experience, these are some of the best contract lounges in the world.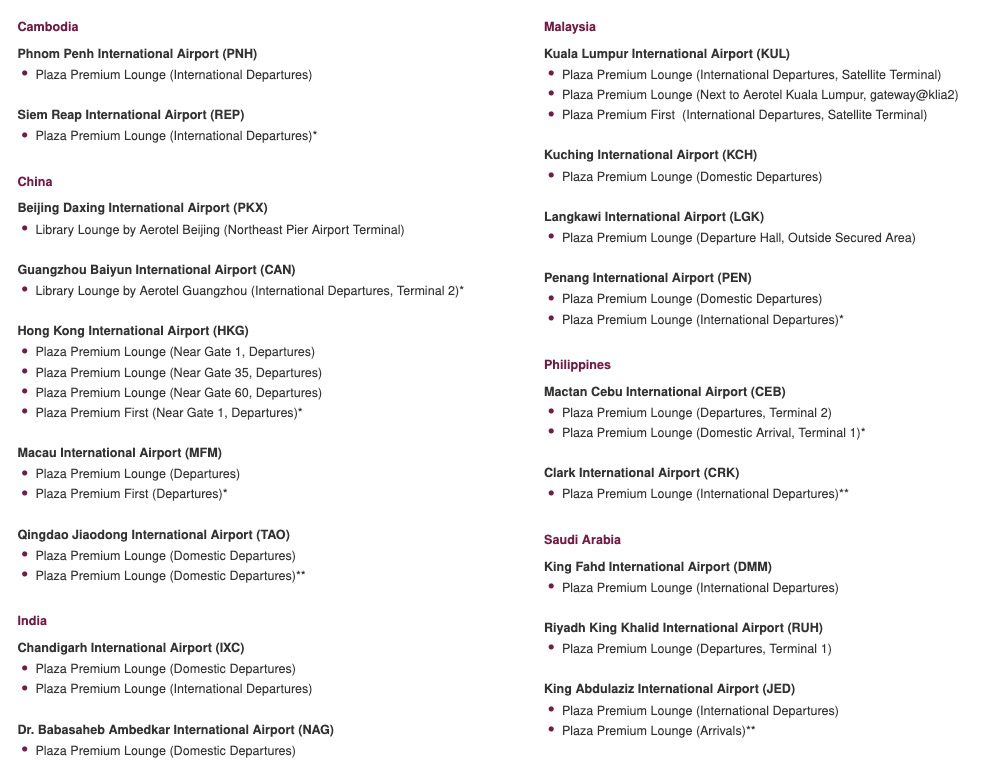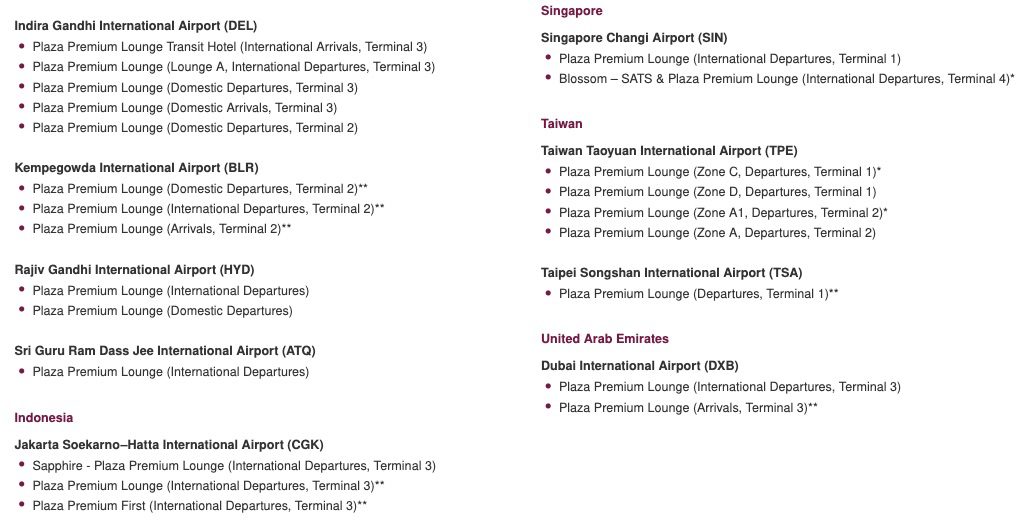 And there are a handful available throughout Australia, too.

Bottom Line
Capital One cardholders are getting access to another 120-plus lounges with the addition of Plaza Premium (and a few other lounges) to its portfolio.
You won't find these lounges everywhere – and there are just a few in the U.S. to date. But by and large, the quality of these lounges trumps the quantity. And that's a win for travelers with a Capital One card in their wallets – especially the Capital One Venture X Rewards Credit Card.