Earning a big welcome offer from your first (or any) travel rewards card is exciting. There's no easier way to get a bunch of miles to fuel your next vacation.
But in order to earn that big bonus, you've got to spend a certain amount of money within the first few months: Typically between $500 and $5,000 over a three- to six-month period, depending on the card – and sometimes much more. No matter the requirement, it's no small matter.
Credit cards are serious business: Spending more money than you normally would on a credit card leads to debt and high-interest payments, wiping out any benefits the points and miles might provide while harming your credit score. Responsibility is key.
Fortunately, there are plenty of ways to meet your minimum spend requirement on a travel rewards card without going on an irresponsible three-month shopping spree. These are some of our favorite ways to meet those spending requirements without spending any more than you normally do.
What You Need to Know
The welcome offers you see are the largest sum of points you can earn quickly by signing up for a new credit card. Every month, we assemble a list of the absolute best card offers that are currently available for travelers – and over the last few months, we've seen some of the biggest and best welcome offers ever.
But no matter the points bonus or the spending required to earn it, you definitely don't want to come up short.
So it's important to have a plan for meeting that minimum spend requirement by the set time frame, and doing so responsibly – i.e., without spending money you don't have. If you can't pay off every dollar you put on your new card, don't open a credit card. 
Here are a few of the steps we take to meet that minimum spend.
Know the sign-up bonus details: How much do you need to spend, and by what date? Each card's requirements will be different. Set a reminder in your calendar for the weeks leading up to the deadline, so you can be sure you won't miss your goal. And keep in mind the clock starts from the date you're approved – not when your new card arrives.
Know how much you normally spend in a month: To know if you can comfortably reach this goal without overspending, you need to know how much you spend in a month. If you have a monthly budget spreadsheet, use Mint.com, or have any other means of tracking your monthly finances, see how much of your typical monthly spending you can feasibly put on this new card.
Track your progress: Keep close tabs on your progress toward earning your sign-up bonus goal to make sure you're on track and will meet the minimum spend requirement. We recommend using an Excel spreadsheet, or one of our favorite card-tracking programs, TravelFreely.
Now that you know the basics to set yourself up for success, let's get into some ways you can meet that minimum spending requirement without buying anything more than usual.
Put All Purchases Towards Your Goal
The first method is pretty simple: Put all your spending on that one card. From the gas station to the grocery store, even seemingly small monthly costs can eat up a majority of a minimum spending requirement.
Did you know you can pay most of your monthly bills with a credit card? Whether it's your cable, cell phone, or certain utility bills, you can switch them over to your new credit card. Adding other monthly costs like daycare or gym memberships to that new card will help that spending goal come into focus even faster!
You can even pay your rent with Plastiq on some credit cards! In the past, I've used Plastiq to pay for rent and other bills where using a credit card didn't otherwise seem to be an option – that alone helped complete most of the minimum spend requirements on my latest card.
Create your free Plastiq account today!
A word of caution, though: Plastiq recently filed for Chapter 11 bankruptcy but as of now, it's still business as usual. This type of bankruptcy calls for company reorganization, not liquidation, and in this case, there is a potential acquisition in the works as well. At the very least, some changes are on the horizon for Plastiq.
When dining out, buying tickets, or attending activities, ask your friends if you can pay the full bill for your party and have everyone use Venmo or Zelle to pay you back. Picking up the tab at a happy hour or paying for the whole dinner out with family will add up fast on your new card, and it's easier on the wait staff than eight separate bills.
Time it Right with Big Purchases
If you know you have some larger purchases coming up – and you've got the money saved up to pay for them – it can be a great time to open a new travel rewards card. Time it right, and you can use your new card to pay for college tuition, home renovation, new furniture, or even medical bills.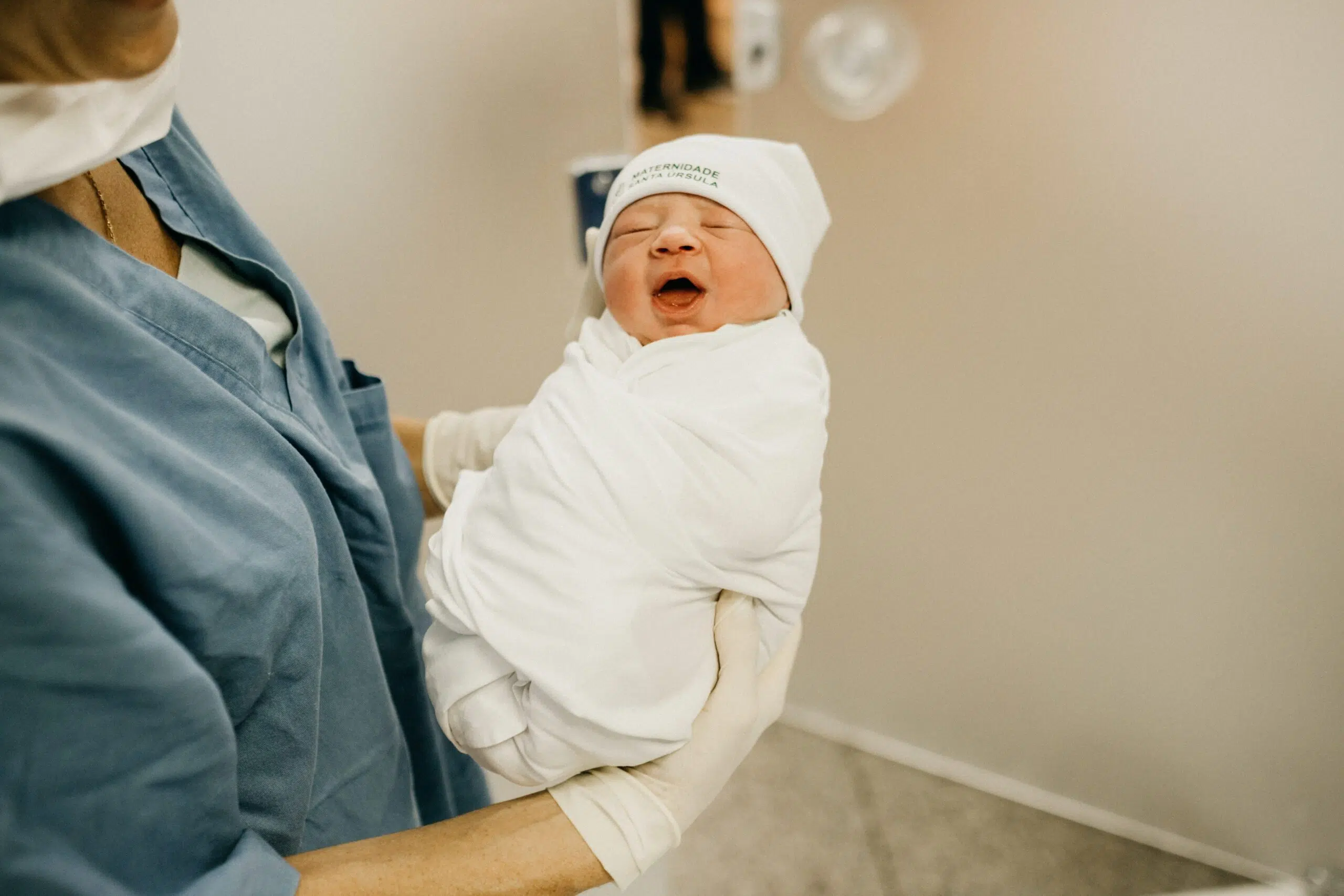 Speaking from experience, having children is an expensive endeavor, so why not be rewarded with extra points and miles for taking on such a financial burden? Even with the best health insurance, you're still going to get an eye-popping bill from your health system after having a baby. If you sign up for a new card ahead of time, or shortly after your baby is born, this can be a great way to earn a welcome offer along with your new bundle of joy.
Some companies may charge a small fee to pay for something with a credit card, so it's important to do the math. But if you're getting a big stash of bonus points or miles, it may be worth the small fee to meet your minimum spending requirement. Keep in mind that paying those fees isn't necessarily worth it just to earn the regular points after you've already met a minimum spend and earned the sign-up bonus. 
Pay Uncle Sam
If you owe the government money each year, you can also pay your taxes with a credit card! There is a small fee, so again, this may not be the best option for earning normal points. But it can be a great way to hit your minimum spend on that new card.
In fact, this is something that both Chase and American Express are encouraging cardholders to do. Chase has a webpage dedicated to helping you decide when and how to pay your taxes with a credit card. One of the bullet points under the "pros" section specifically lists meeting a minimum spending requirement as a reason to pay your taxes with a credit card.
Amex doesn't have a dedicated page with the pros and cons of paying your taxes with a credit card, but they are encouraging it in their email marketing. Check out a recent "By the Numbers" email that I received from American Express, recapping my spending and points earned from the previous month. They specifically listed the different IRS payment processors and encouraged putting IRS payments on the card as a way to earn rewards.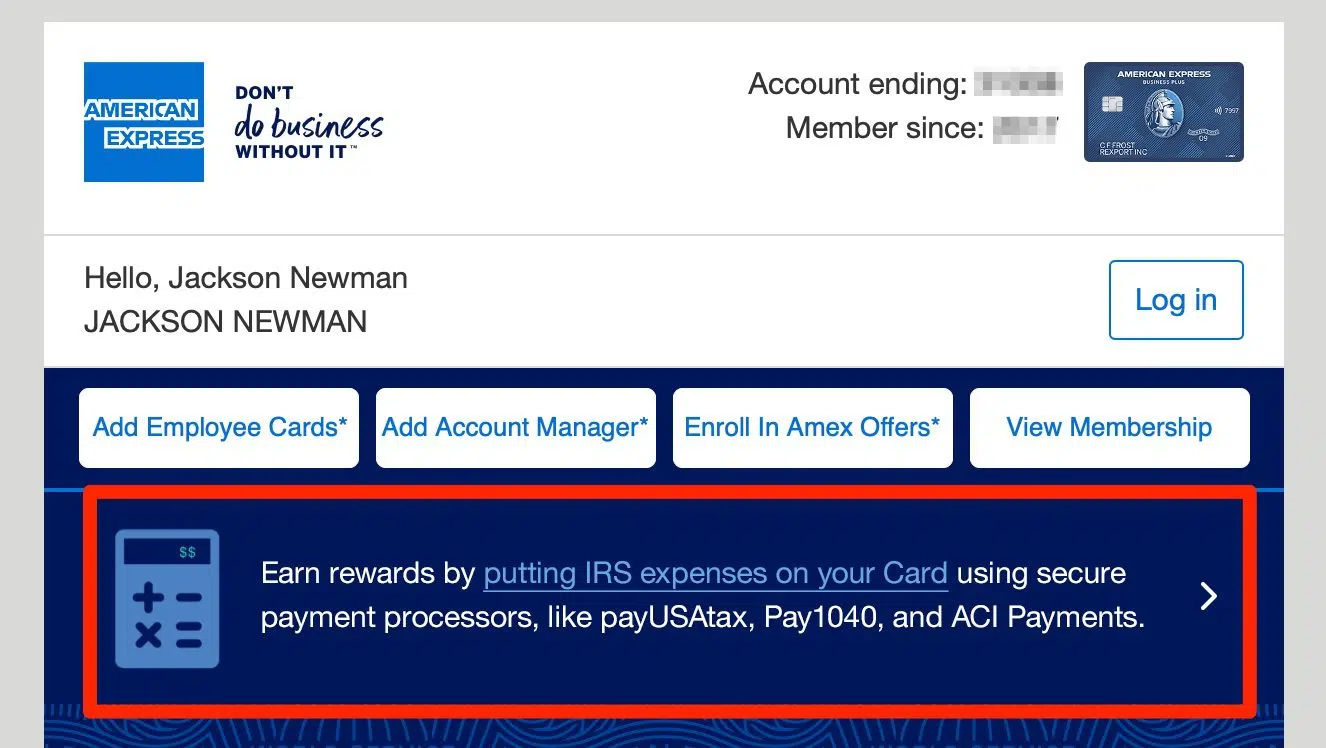 All of the below options are IRS-approved payment processors for paying your taxes with a card. PayUSAtax charges the lowest fee at 1.85%, so there really isn't a reason to use the others. At this rate, paying your taxes with a card that earns 2x points on non-bonus spending like the Capital One Venture X Card or the Blue Business® Plus Credit Card from American Express would be profitable even if you aren't trying to earn a new welcome offer.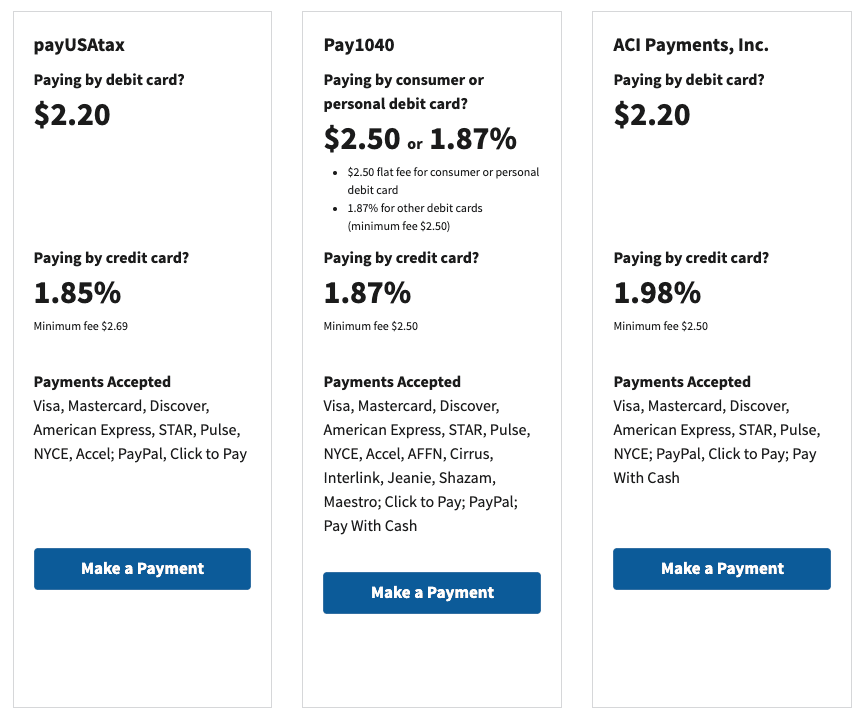 Keep in mind that you're only allowed to make two payments per processor for each tax period. This really shouldn't be an issue for many people but if you initially made a payment and then realized that it was too low, you'd only be allowed to make one more payment with that processor for that specific tax period. You could always use one of the other processors, but that would also incur a higher fee.
Get Help from an Authorized User
Maybe you don't have a big bill coming up … but what if a family member does? Adding them as an authorized user could help you hit the goal to earn the bonus responsibly.
Adding an authorized user to your credit card means that person will get their own physical card, which they can use to make purchases on your behalf. It can be a great way to work toward the minimum spending requirement to earn a big points bonus.
It's a good option for spouses, families, or employees – especially if you want to share some sweet travel benefits. For example, the Capital One Venture X Card allows you to add up to four authorized users for free, sharing lounge access and other travel perks.
On other cards like the Platinum Card® from American Express or the Chase Sapphire Reserve®, you'll have to pay more in fees to add authorized users and share travel benefits.
Read more: Everything You Need to Know About Credit Card Authorized Users
Just remember: You're ultimately responsible for ensuring that any charges your authorized user makes get paid off. Most credit card companies make it easy for those users to set up their own accounts and make payments on your account, but at the end of the day, it's your credit and credit score.
A few other things to keep in mind:
Being an authorized user on somebody else's credit card will allow you to build a credit history. Assuming all payments are made on time and in full, it will have a positive impact on the authorized user's credit score.
Since authorized user accounts will typically appear on your credit report, they will count toward your Chase 5/24 status. That could make it harder for an authorized user to open a Chase card down the line.
That said, there are many data points out there that suggest calling the Chase reconsideration line may result in some representatives removing authorized user accounts from your 5/24 status.
Look Ahead at Future Expenses
Have you run out of good ways to spend money for your current welcome offer? It might be time to start thinking about expenses that are further down the road.
Paying in advance for things like your car insurance, utilities, or cell phone bill can be a great way to meet the minimum spending requirement on a new card without spending money unnecessarily.
You could also use your card to buy gift cards to places that you frequent the most, like the grocery store. While you wouldn't want to go overboard with something like this, if you regularly spend money at a particular store and will remember to use the gift cards, you're essentially prepaying for those purchases you were already going to make.
Get Creative!
If you've put all of your monthly spending on that new credit card and timed it right to make the most of larger purchases but still have a bit more minimum spend to make, it's time to get creative!
Two of our favorite unique options for hitting minimum spend responsibly are reselling and microfinance loans.
If you love a good thrift and flip or are already a reseller, put your skills to work helping you meet that minimum spend goal! Purchase whatever you're reselling with a card and flip it on Facebook Marketplace, Poshmark, eBay, or other selling platforms. Just remember that when reselling, earning that money back isn't instant; make sure you've got the financial security to wait for those items to sell and earn it back.
Want to hit the rest of your minimum spend requirement all while supporting a charitable organization? Microfinance a loan through Kiva! Loan money to business owners in 83 other countries using your credit card. Over a million people have supported loans on Kiva, and the Kiva borrowers have a 97% loan repayment rate.
This is a long-term play: The minimum length of time for a loan term is six months. But if you can wait six months for that repayment, this is a great and charitable way to meet the rest of your minimum spending goal.
Bottom Line
Meeting minimum spending requirements to earn your sign-up bonus doesn't need to be as daunting as it seems. With these simple methods, you can meet your goal without spending any more than you typically do in a few months.