Forget using SkyMiles: For years, booking Delta flights to Europe using Virgin Atlantic points instead has been the way to go. While SkyMiles rates are all over the place, it's always 30,000 points for a one-way Delta flight in economy to Europe  – and just 50,000 points in business class. This sweet spot miraculously escaped unscathed when Virgin Atlantic increased many other Delta award rates to kick off 2021.
But to pull it off, you need to actually find those flights through Virgin Atlantic. And that's become not just difficult, but impossible recently.
As of last week, nonstop Delta awards to Europe have completely disappeared from Virgin Atlantic's website – both in economy and up in Delta One business class. We've searched more than a dozen routes, from later this week all the way through the end of the calendar in May 2022, and could not find a single nonstop Delta award. In fact, these nonstop Delta awards aren't currently bookable through any partner program, including Air France/KLM Flying Blue and others.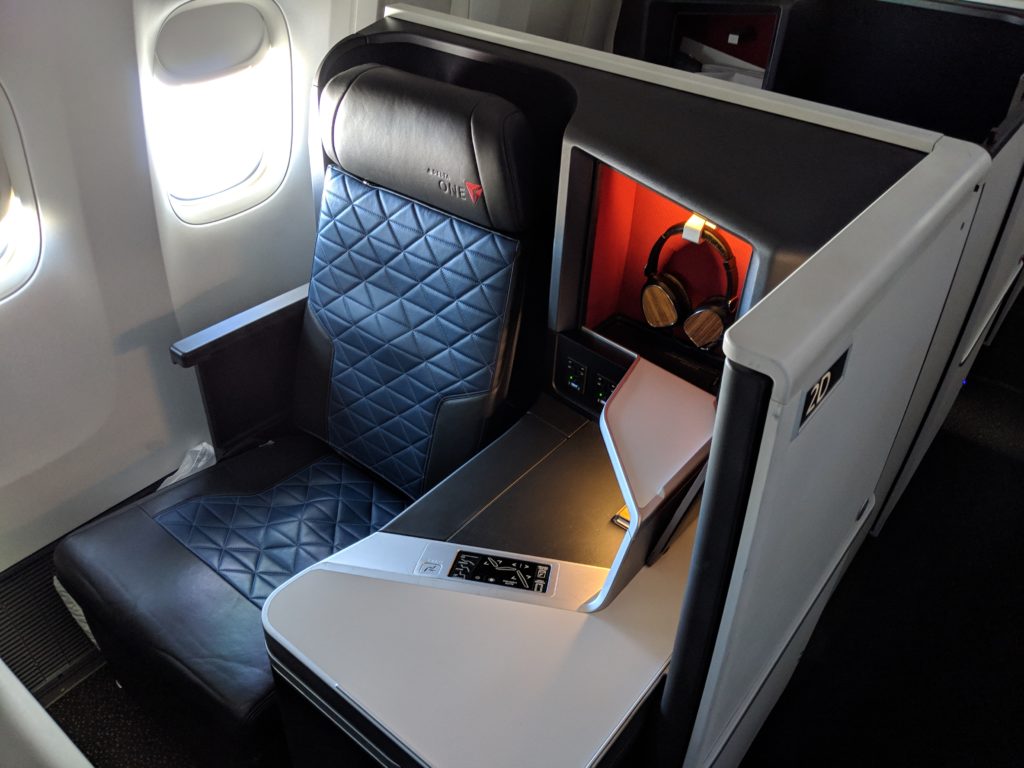 Temporary or not, losing this option through Virgin Atlantic would sting the most. It's one of the best ways to use Virgin Atlantic points – especially after Virgin Atlantic gutted many other Delta redemptions earlier this year.
Finding award availability to book these Delta flights through Virgin Atlantic has almost always been a challenge – especially if you're hoping to fly Delta One business class. But this is something different: Even once-reliable economy awards are not currently available.
Searching through Virgin Atlantic, you may find some flights on partners Air France and KLM – and at just 12,000 to 15,000 points each way in economy, there is some serious value there. Oddly, you can also pull up some connecting itineraries flying Delta, like Minneapolis-St. Paul (MSP) to Amsterdam via Detroit (DTW).

Yet that nonstop flight from Detroit (DTW) to Amsterdam (AMS) from the same itinerary above does not show up, either.
Meanwhile, nonstop Delta awards to other destinations in Asia or South America are still available. So clearly this isn't an issue across the board.

Simply put: Nonstop transatlantic Delta awards are not showing up, period. That's true for flights departing Europe, too.
A Virgin Atlantic spokesman did not respond to questions about what's currently happening with Delta awards.
What's Going On?
This could be another serious blow to Virgin Atlantic points.
To ring in the New Year, Virgin Atlantic more than doubled the cost of some lucrative Delta One redemptions to Asia, Australia, and Africa. While some economy flights got cheaper, popular redemptions like Los Angeles (LAX) or Minneapolis-St. Paul (MSP) to Tokyo-Haneda (HND) jumped from 60,000 points each way to 130,000 points. Delta One from Atlanta (ATL) to Tokyo-Haneda (HND) increased to a whopping 165,000 points one way.
After facing some serious blowback for that move, Virgin Atlantic reversed course and restored the old award rates to fly Delta to Europe. The airline insisted that increasing award rates to book Delta flights to Europe was a mistake, and that bringing them back was not a response to criticism of its unannounced devaluation.
Losing the ability to book the valuable Delta awards to Europe that Virgin Atlantic worked to preserve would be devastating, to say the least. The way we see it, there are two possible explanations here:
This is a temporary glitch with properly displaying Delta awards, or…
Delta has decided to block partner programs like Flying Club from booking award tickets between the U.S. and Europe.
On one hand, temporary IT issues wouldn't be unusual. Issues with properly displaying partner award redemptions aren't uncommon. And we've seen a handful of issues with these awards in the months since Virgin Atlantic reworked its Delta award chart.
But on the other hand, Delta has gotten more and more stingy with releasing these award seats to partner airlines over time, especially flying up front. The fact that Delta flights to Asia – as well as routes to Europe with connections – are still available looks like a purposeful decision rather than a mishap.
Booking award tickets using miles from partner programs is always a delicate dance. The airline whose miles you're using sets the rate – how many miles you need. But to actually book the ticket at that rate, the airline whose plane you're flying on has to decide to make that seat available to its partners.
As Europe reopens to travelers after more than a year off-limits and transatlantic travel rebounds, Delta may have decided to force flyers to cash in their SkyMiles rather than use a partner airlines' miles – and use a lot more of those miles, to boot. Like all U.S. carriers, Delta started the year with a record sum of unused SkyMiles on the books as travelers kept swiping cards but stopped redeeming them during the pandemic.
Bottom Line
Is this a momentary glitch? A temporary change of heart? Or a longer-term downgrade to one of the best ways to book Delta flights to Europe? We don't know yet.
All we know for sure is that one of the best redemptions in points and miles is not currently available. Stay tuned.