After decades as a free agent, Virgin Atlantic will officially join the SkyTeam airline alliance in early 2023 – becoming the only United Kingdom-based SkyTeam affiliate and the first new member of the alliance in nearly a decade.
The airline officially announced the news in a press release on Tuesday, but did not commit to a specific launch date, saying only it hoped to have the deal finalized in January 2023. Airline alliances like SkyTeam, Star Alliance, and Oneworld help travelers connect the dots across the globe by allowing flyers to redeem miles from one airline across a dozen or more alliance partners – and credit miles from flights to other airlines, too. It also opens the door to enjoying the perks of elite status across the many alliance partners.
But in this case, the new benefits are more limited: Virgin Atlantic had already built close relationships with major SkyTeam players like Air France/KLM and especially Delta, which owns a 49% stake in the British carrier. Once it joins the SkyTeam alliance, we'll see the doors open wider to redeem or earn Virgin Atlantic points flying with other SkyTeam airlines like Korean Air, China Airlines, and more.
At the same time, there are some major unanswered questions about what this tie-up will mean – none greater than what the future holds for some incredible sweet spots when redeeming Virgin Atlantic points.
Elite Perks & Mileage Redemption
Once it goes live, Virgin Atlantic Flying Club Silver and Gold members flying on SkyTeam airlines will receive elite benefits under the Sky Priority brand – think priority check-in, priority boarding, additional checked luggage, and lounge access. Those same benefits will be passed to elite status holders of other SkyTeam airlines who are flying on Virgin Atlantic.
For loyal Delta flyers, there's no real change here. Thanks to Delta's large stake in the airline, flyers with Delta Medallion Status have enjoyed reciprocal benefits when flying Virgin Atlantic like access to the incredible Virgin Atlantic Clubhouse Lounge Heathrow, baggage, priority check-in, and more – and vice versa.
In fact, it's not just Delta. The same is true for top Virgin Atlantic elites with Gold Status flying Air France or KLM. Here's a look at all the benefits top Virgin Atlantic flyers already share with some of their closest airline partners.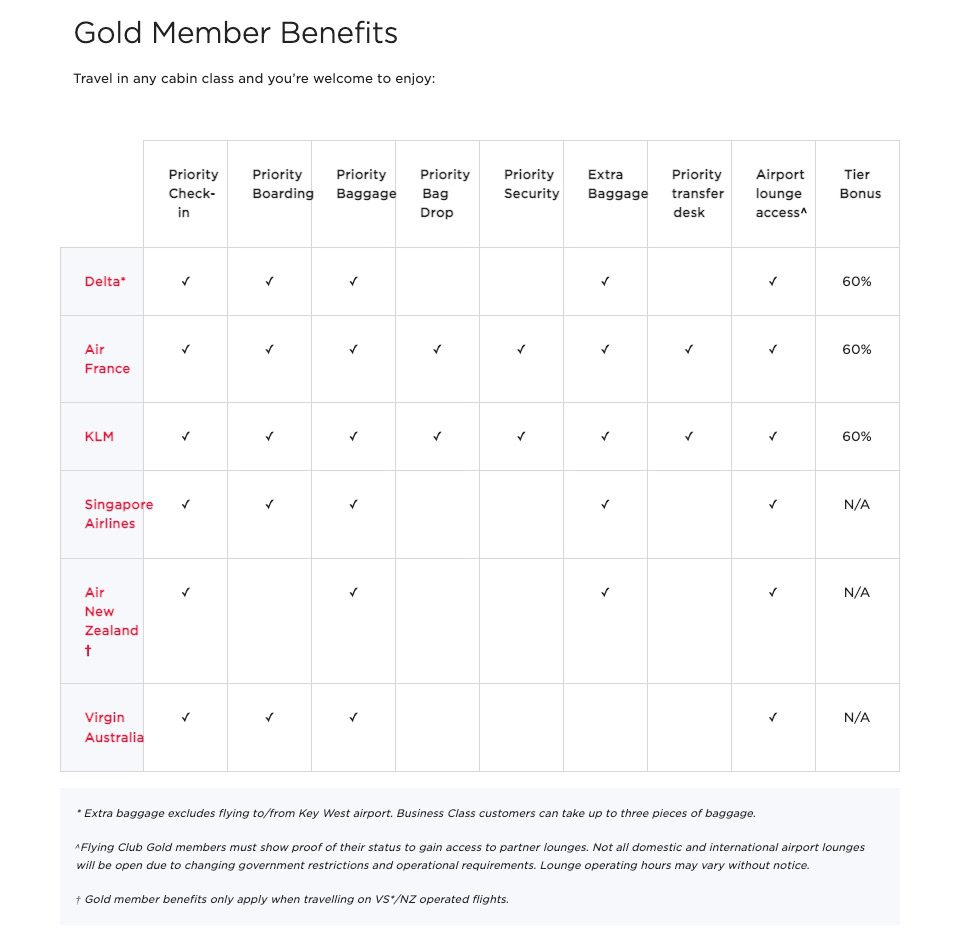 That's not changing. Instead, that roster of airlines will expand to include other carriers like Korean Air, Vietnam Airlines, China Airlines, Garuda Indonesia, Air Europa, and a few more.
Those airlines should eventually gain access to booking Virgin Atlantic flights using their own miles, and vice versa. The prospect of using Virgin Atlantic points to fly China Airlines to Taipei (TPE), for example, is exciting – especially since Virgin Atlantic points are so easy to earn thanks to credit card transfer partnerships.
But will that come at a cost?
What Will Happen to Virgin Atlantic Flying Club Sweet Spots?
On paper, joining an airline alliance is a good thing whether you're a diehard Virgin Atlantic flyer or simply a fan of using their points program. More ways to redeem your Virgin Atlantic points or book Virgin-operated flights can't be a bad thing, right?
In practice, these shifts in partnerships always come with ramifications. And there's a lot on the line with Virgin Atlantic points: While it's not the most useful airline program for day-in, day-out travel, there are some sweet spots that top the list for the best deals and points at miles that could be on the chopping block.
For example, there's no sweeter spot than booking a Delta One business class seat to Europe for just 50,000 points (plus taxes and fees) – especially considering Delta charges 300,000 SkyMiles or more for the exact same flights. Virgin Atlantic already chopped some of these Delta redemptions back in early 2021 by gutting Delta award rates to Asia.

Will this incredible redemption last as Delta and Virgin Atlantic's ties go even deeper? Frankly, it's astounding that it has lasted this long.
Worse yet, some of Virgin Atlantic's one-off partnerships with non-SkyTeam airlines could be at stake – and none is more lucrative than the partnership with Japan's All Nippon Airways (ANA).
That partnership makes it possible to book ANA flights using Virgin Atlantic points for an absolute steal: Just 110,000 or 120,000 points for an ANA First Class flight from the U.S. to Tokyo and back. In business class, it's just 90,000 to 95,000 points roundtrip. Thanks to an excellent change last year, you can even book one-ways for half that mileage.
Taxes and fees for these awards can be hefty (and growing) at close to $800 or more roundtrip. But these tickets can cost over $20,000 if paying cash. Arguably, this has been the deal of the century.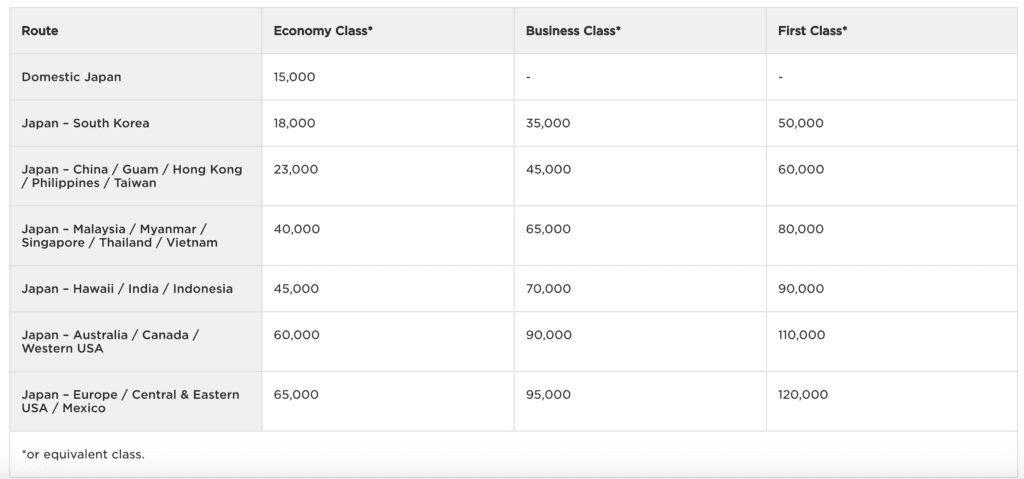 But with ANA being part of the Star Alliance, it's hard to imagine this sweet spot sticking around after Virgin officially joins SkyTeam.
It's too early to know how this will shake out, but we'd recommend hoping for the best … while preparing for the worst.
Bottom Line
Virgin Atlantic will officially join the SkyTeam airline alliance in early 2023.
At first blush, this could be a big win for loyal Virgin Atlantic flyers with few, if any, changes for Delta Medallions and others. It could make it easier to book some excellent Virgin Atlantic redemptions – or even use Virgin Atlantic points to fly more airlines.
But while it's impossible to say when the bill will come due, it's hard not to think that this move will come at a steep cost.