Among the big-time points and miles aficionados, Delta SkyMiles are the butt of every joke.
They're derided as worthless, they get called "SkyPesos." These so-called experts are missing the point.
In focusing on Delta's admitted shortcomings, they're overlooking the massive amounts of value that average travelers can squeeze out of Delta SkyMiles. Let us show you what we mean. 
Delta's Downsides
We'll be the first to admit that Delta's frequent flyer program is difficult to understand.
Delta pulled its published award chart, the cheat sheet that tells you how many miles a low-level award fare should cost, a few years ago. The history of overnight price hikes and wildly changing rates for even the same flight doesn't exactly inspire confidence.
However, many of the knocks against the SkyMiles program simply don't affect the traveler who takes a few vacations each year.
For example, take the close-in award fees, in which Delta charges a sizable SkyMiles premium for fares booked within three weeks of departure. While this might hit the jet-setting crowd hard, most travelers plan and book their flights months in advance.
The difficulty in stitching together complex itineraries with multiple legs can be a pain, but the vast majority of travelers are looking for simple round-trip flights that they can easily book through Delta's own website. 
If you're looking for a taste of the high life, it can be prohibitively expensive to use SkyMiles for a business class flight – it's not unusual to see a one-way flight to Europe or Asia for 200,000 SkyMiles or more. But for the average traveler, economy tickets are generally far more reasonable and predictable. And there's and lucrative workaround: You can use Virgin Atlantic miles to book the same Delta business class flights for a fraction of the cost.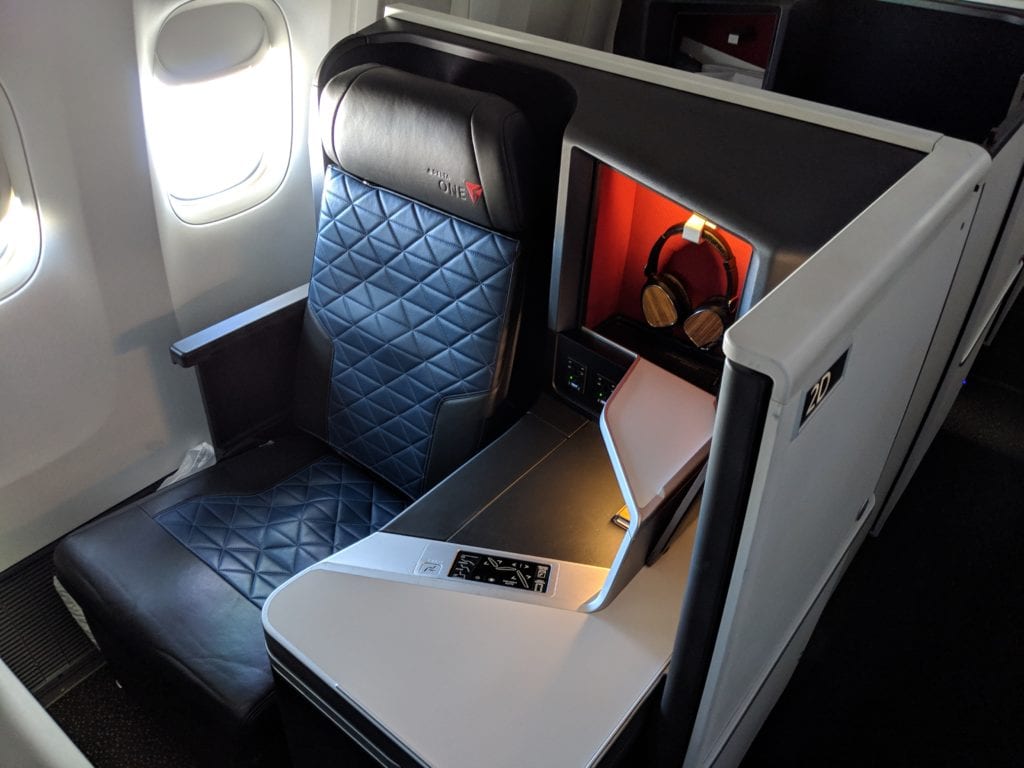 The single biggest complaint is that Delta doesn't have an award chart. This means there is no standard amount of SkyMiles that are required for any award travel booking. As United moves its own mileage program this way – and American Airlines seems poised to do the same – this complaint looks more and more hollow. 
And with Delta, the lack of an established award chart can often work out in your favor.
No Award Chart? No Problem
The lack of an award charts makes it harder to ensure you're getting the most out of your SkyMiles. But that doesn't mean there aren't good deals to be had.
While Delta's highly variable award chart means they can charge an arm and a leg for some redemptions, it also gives the airline more freedom to offer incredible fares on others. These fares often come at far cheaper rates than other airlines who are governed by award charts like American, for example.
Welcome to the world of SkyMiles flash sales. These deeply discounted flights are far and away the best way to use your SkyMiles. So while other airlines typically charge 60,000 to 70,000 miles for round-trip flights to Europe, a flash sale with Delta puts that in reach for just 20,000 miles … round trip.
Here's a look at some other recent flash sales that demonstrate SkyMiles' undeniable value:
… and many more. These sales are nearly constant. Delta advertises some of them, while we often find unpublished sales, too. To be the first to know about these sales, make sure to subscribe to Thrifty Traveler Premium.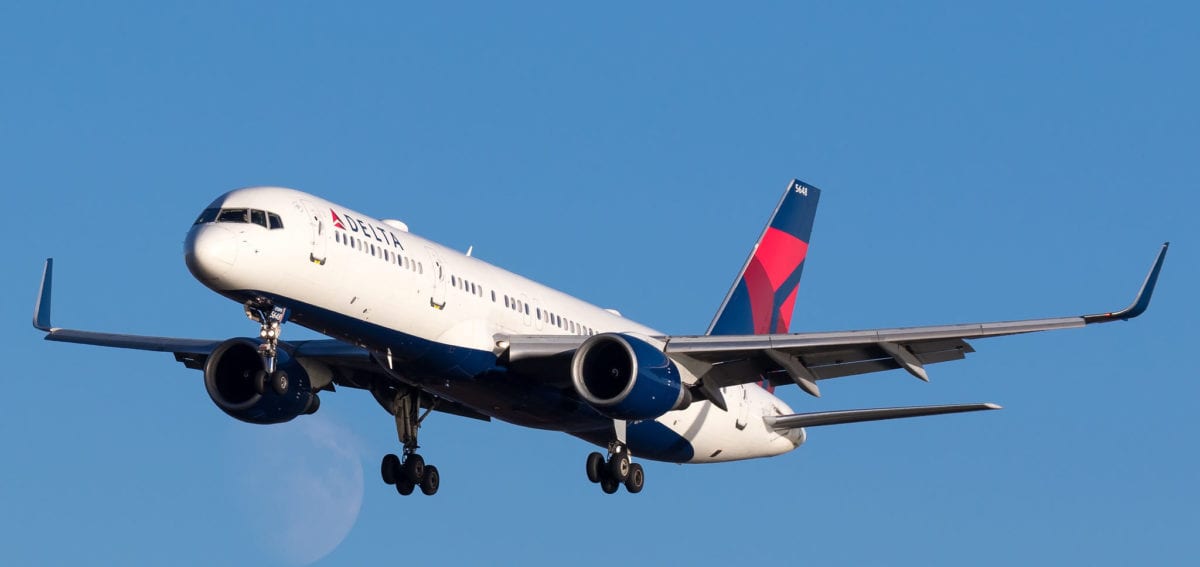 Delta's decision to ax its award chart allows the airline to price award redemptions as if they were straight cash fares. While that can mean some absurd and unpredictable award prices, that flexibility to adjust award prices also comes with some serious upside. Namely, dirt cheap award fares when demand on routes is low.
The unruly award chart also opens up a tremendous sweet spot for domestic flights. Shorter flights like Minneapolis-St. Paul (MSP) to Chicago-O'Hare (ORD) selling as low as 5,000 SkyMiles each way. Even extremely competitive routes like New York City (JFK) to San Francisco (SFO) often start at 9,000 SkyMiles.
In short: If you can be flexible, you can get a boatload of value out of SkyMiles. 
Ultimately, it's up to consumers to recognize what's a good use of SkyMiles and what isn't. That's where the Thrifty Traveler team comes in.
Thrifty Tip #1: Read our Guide to Understanding Delta SkyMiles.
Fantastic Features
There are ways to redeem your Delta SkyMiles that the other frequent flyer programs in which air travel experts love cannot compete with.
Delta's Pay With Miles option is unique. This feature gives you the option of using your SkyMiles to pay for a great flight deal with your SkyMiles. When doing so, your SkyMiles will be worth 1 cent each towards the cost of the cash fare. Snagging a cheap flash sale fare (via Thrifty Traveler Premium) is an easy way to save 10,000 SkyMiles or more compared to the cost of a normal award fare redemption.
By paying with miles, you're also eligible to receive Medallion Qualifying Miles (MQMs) and Medallion Qualifying Segments (MQSs) towards Delta elite status. This is not the case with a standard award ticket.
Some will argue that getting 1 cent per SkyMile is not a good way to use them. We simply don't agree. When you combine the fact that the cash price is on sale and your mileage required will be less than a standard award ticket this can easily be worth it. Not to mention you would still be earning elite credits as mentioned above.
These features are often overlooked by big-time aviation experts who insist that SkyMiles are useless. However, we feel these sales offer an extra chance at getting more out of your miles.
Easy to Earn
Above all else, Delta SkyMiles are easier to pile up than any other domestic airline program. Delta has four co-branded American Express credit cards: The Delta SkyMiles Blue American Express Card, Delta SkyMiles Gold American Express Card, Delta SkyMiles Platinum American Express Card, and Delta SkyMiles Reserve American Express Card lifetime. If you were to apply to all seven cards over time, you'd be able to accumulate a sizable war chest of SkyMiles. 
In addition, you can transfer American Express Membership Rewards points – from cards like the Platinum Card from American Express And Marriott Bonvoy points also transfer to Delta on a 3:1 basis. Add in some other one-off partnerships like with Lyft and Airbnb, and Delta SkyMiles are some of the easiest miles to earn. 
An easy-to-follow award chart is pointless if you can't get the miles to fund those travels. This is an area where Delta truly excels. 
Thrifty Tip #2: Need some help deciding which SkyMiles card to get? See our post on which Delta credit card is right for you.
Bottom Line
Look, we know we're biased. We're based in a Delta hub and value SkyMiles higher than most. SkyMiles certainly deserve some of the scorn they get from well-known bloggers who we read and respect.
But the fact is that many of the downsides of the program only affect the lucky few who spend most of their time traveling the world for free. Rather than gripe about SkyMiles' shortcomings, we'd rather help you squeeze the most value out of them.