In the world of miles and points, flexible points from banks trounce miles from an individual airline every time.
You can book travel directly, using your points to cover airfare or hotels with almost any airline or chain. Or you can get even more money out of your points by transferring them to airline or hotel partners. From American Express to Capital One to Chase and others, there are plenty of banks to choose from … but there are two undeniable titans in the market: Amex Points vs Chase Points.
There's no black-and-white answer: What's best for me may not be what's right for you. But there are some important factors to consider that could lead you to focus more on earning Amex Membership Rewards points instead of Chase Ultimate Rewards – or vice versa.
Transfer Partners: Amex vs Chase?
The ability to transfer points to hotel and airline partners is part of what makes credit card points so valuable. It's often the best way to get the most bang for your buck out of your points
In my mind, the bevy of options for American Express Membership Rewards points could potentially blow Chase out of the water.
For starters, there are more options with American Express in sheer numbers. You've got 17 airlines and three hotel chains to choose from, as compared to the 11 airlines and three hotels at your disposal with Chase.
But it's not just quantity – it's quality, too. Scan through the list of transfer partners, and you'll find some of the best frequent flyer programs for booking award flights. That opens up different ways to book flights on all three global airline alliances (Oneworld, SkyTeam, and Star Alliance) as well as some powerful, free-agent airline programs.
American Express Airline Transfer Partners
| Program | Transfer Ratio | Transfer Time |
| --- | --- | --- |
| Aer Lingus | 1:1 | N/A |
| AeroMexico | 1:1.6 | 2-12 days |
| Air Canada Aeroplan | 1:1 | Instant |
| Air France/KLM | 1:1 | Instant |
| Alitalia | 1:1 | Instant |
| ANA | 1:1 | 1-2 days |
| Avianca | 1:1 | Instant |
| British Airways | 1:1 | Instant |
| Cathay Pacific | 1:1 | 1-7 days |
| Delta | 1:1 | Instant |
| El Al | 50:1 | Instant |
| Emirates | 1:1 | Instant |
| Etihad | 1:1 | Instant |
| Hawaiian | 1:1 | Instant |
| Iberia | 1:1 | 1-3 days |
| JetBlue | 1.25:1 | Instant |
| Qantas | 1:1 | Instant |
| Singapore | 1:1 | 12-48 hours |
| Virgin Atlantic | 1:1 | Instant |
American Express Hotel Transfer Partners
| Program | Transfer Ratio | Transfer Time |
| --- | --- | --- |
| Choice Privileges | 1:1 | Instant |
| Hilton Honors | 1:2 | Instant |
| Marriott Bonvoy | 1:1 | Instant |
Chase Ultimate Rewards Airline Transfer Partners
| Program | Transfer Ratio | Transfer Time |
| --- | --- | --- |
| Aer Lingus | 1:1 | Instant |
| Air Canada Aeroplan | 1:1 | Instant |
| Air France/KLM | 1:1 | Instant |
| British Airways | 1:1 | Instant |
| Emirates | 1:1 | Instant |
| Iberia Plus | 1:1 | Instant |
| JetBlue | 1:1 | Instant |
| Singapore Air | 1:1 | 12-24 hours |
| Southwest Airlines | 1:1 | Instant |
| United Airlines | 1:1 | Instant |
| Virgin Atlantic | 1:1 | Instant |
Chase Ultimate Rewards Hotel Transfer Partners
| Program | Transfer Ratio | Transfer Time |
| --- | --- | --- |
| World of Hyatt | 1:1 | Instant |
| IHG | 1:1 | 1 day |
| Marriott Rewards | 1:1 | 2 days |
Let's break it down a bit. Chase and Amex share a handful of transfer partners, including Aer Lingus, Air France/KLM, British Airways, Emirates, Iberia, JetBlue, Singapore Airlines, Virgin Atlantic, and Marriott. As you dive into the differences, I think Amex consistently comes out ahead.
For SkyTeam airlines, American Express has you covered with both Delta and Air France/KLM. That allows you to cash in on one of the amazing Delta SkyMiles flash sales if you're short on SkyMiles. And as the only bank currency that can transfer points to Delta, that's a win for Amex in our books.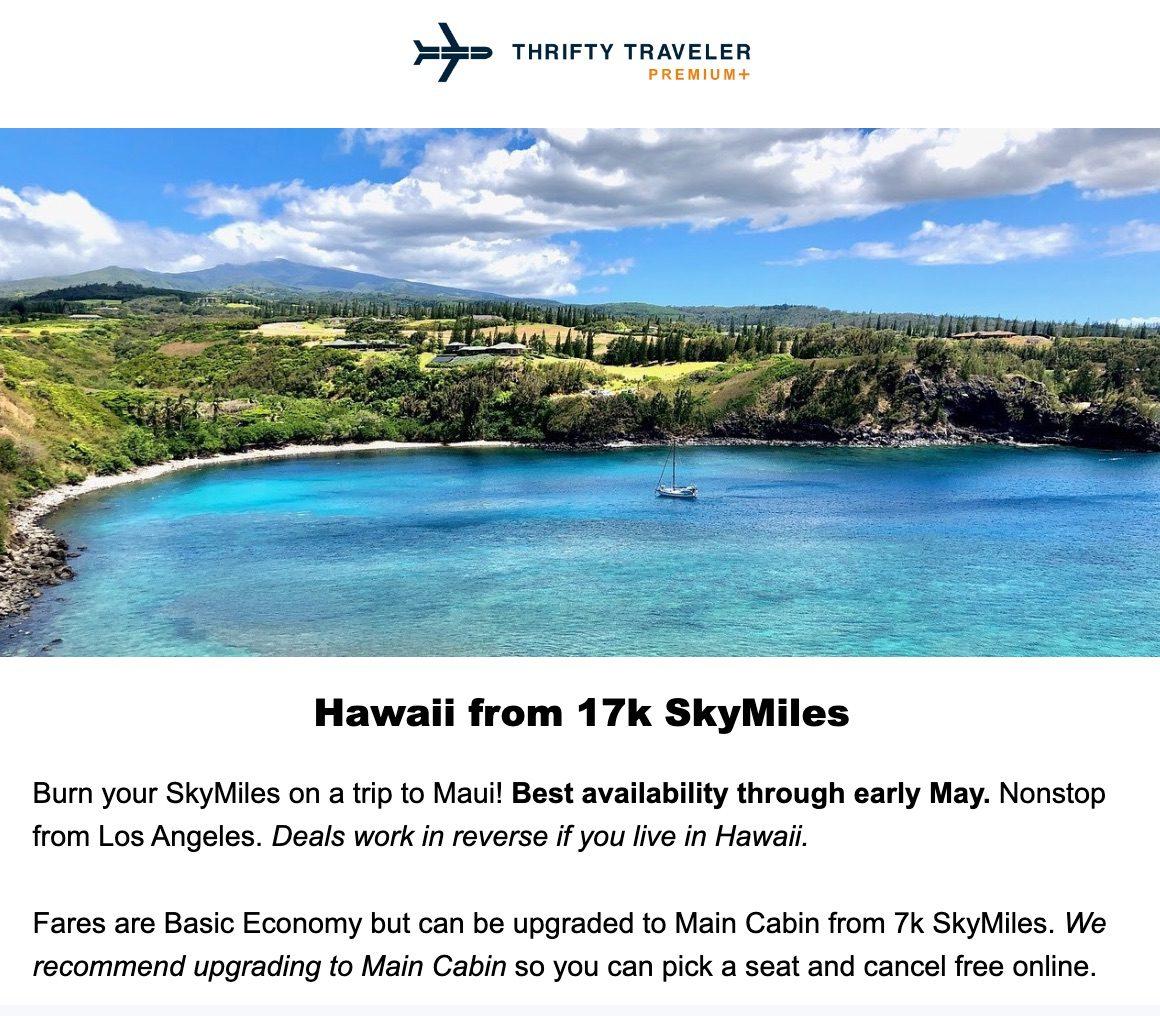 Get amazing Delta SkyMiles deals sent to your inbox with Thrifty Traveler Premium+!
Chase, meanwhile, only has Air France/KLM at its disposal.
If you're looking to book on a Star Alliance airline, Amex has some of the absolute best frequent flyer programs in its belt.
First, there's Air Canada's Aeroplan program. And even after a major overhaul in late 2020, there are some great sweet spots to book Star Alliance award travel with Aeroplan miles. You can even book flights on Etihad (including the Apartments) with Aeroplan miles now, too. Chase added Aeroplan as a transfer partner in 2021.
But a real winner for Amex is Japan's ANA – especially considering transferring points from Amex is your only real source for getting these miles. Using ANA, you can book roundtrip flights to Japan in business class for what most airlines charge for economy. Getting to Japan and back in a lie-flat seat for 75,000 miles is a steal, and ANA makes it possible.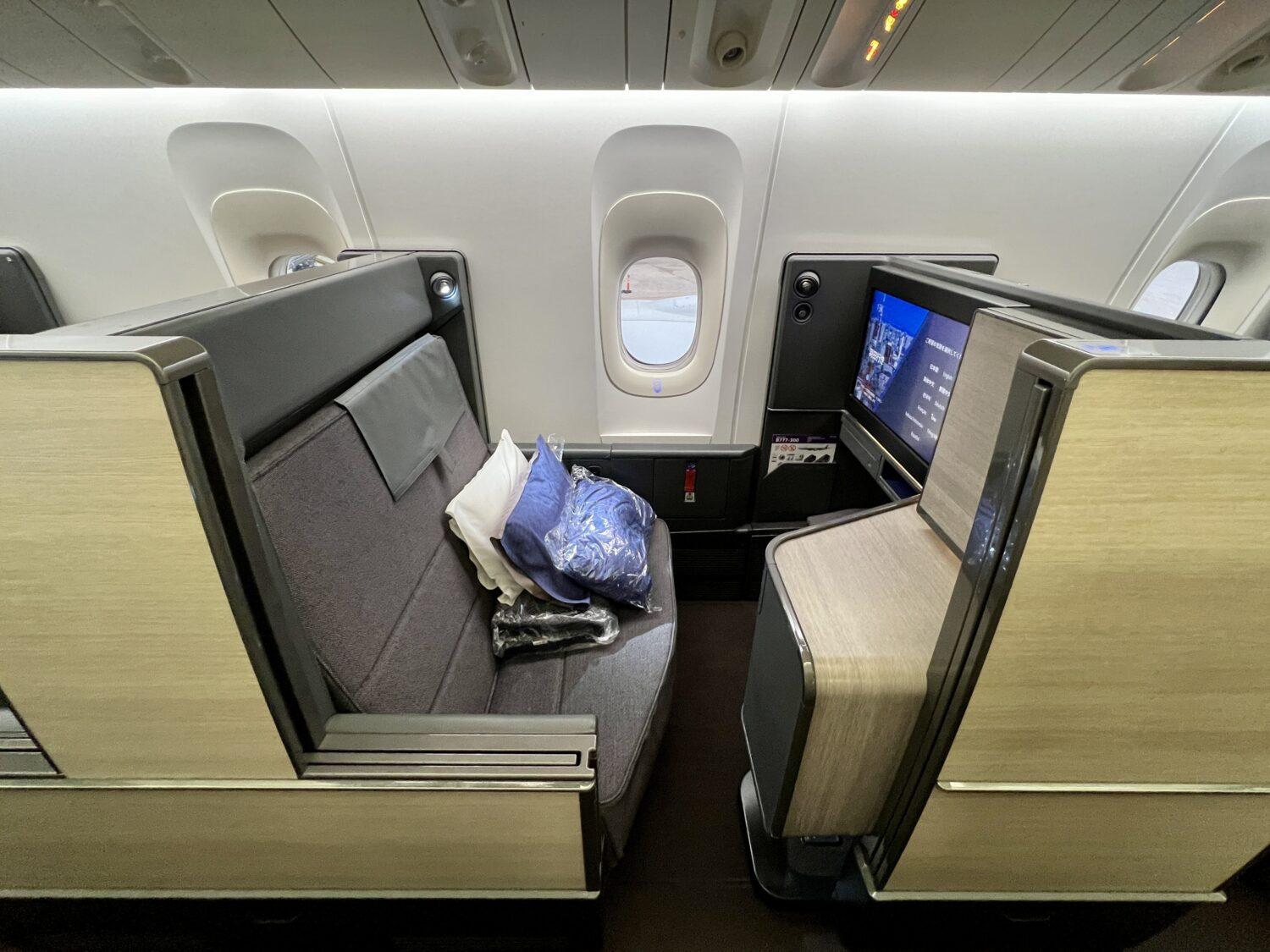 Finally, Avianca LifeMiles is a quirky program from the Colombian airline with some great options for booking Star Alliance flights. You can book domestic flights on United Airlines for fewer miles than United itself – a Chase transfer partner – would charge. It's also one of the best ways to book flights in business or first class to Europe or Asia. But on the whole, LifeMiles mixes good rates on award flights with very low fees. That can make it well worth a buggy website and shoddy customer service.
Chase has United and Aeroplan, which are both solid airline programs. But that's it.
Within the Oneworld Alliance, Amex vs Chase largely comes to a draw. Both banks have British Airways and Iberia at their disposal, which I consider the strongest in the alliance – other than American, which isn't an option for either bank. Meanwhile, Amex can also transfer points to Cathay Pacific's AsiaMiles program: a great option for short-haul travel within Asia and some other valuable (albeit niche) uses.
Using Iberia, you can book a round-trip flight to Spain in business class for just 68,000 miles – less than a typical economy award ticket.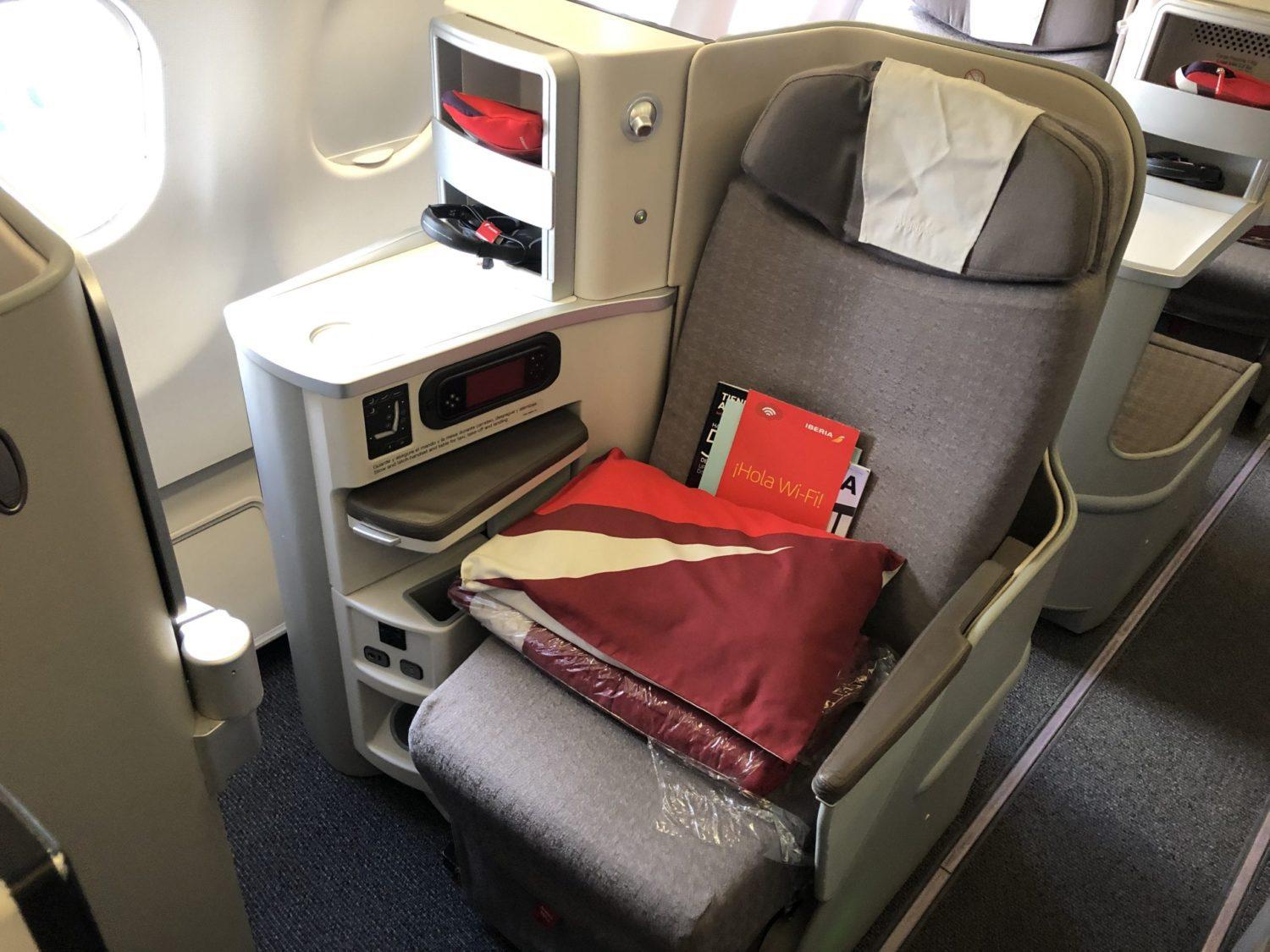 And British Airways should be on your radar if you want to get to Hawaii for cheap. Using British Airways Avios, you can fly from several West Coast cities to all four major Hawaiian airports for 26,000 miles roundtrip. That's a win, seeing as American charges 45,000 AAdvantage miles or more for the exact same flights.
If there's one weakness in Amex's roster of transfer partners, it's hotels. And one thing could tip this thing in Chase's favor: Hyatt.
In the world of hotel points, World of Hyatt reigns supreme. Despite a nasty looming devaluation that will raise award rates at hundreds of properties worldwide, it remains far-and-away the most valuable hotel points program, blowing the likes of Marriott and Hilton out of the water.
Transferring to any of Amex's hotel chain partners won't be a great choice. For Chase, meanwhile, transferring Ultimate Rewards points to Hyatt is one of the best uses of Chase points, period.
That alone can be reason enough for some travelers to give the Amex Points vs Chase Points battle straight to Chase.
Transfer Bonuses
When it comes to comparing Amex vs Chase transfer bonuses, American Express's broad array of strong transfer partners gives it a lead over Chase. Mix in the more frequent bonuses on points transfers it offers, and Amex really starts to pull away.
American Express Transfer Bonuses
Several times each year – almost monthly, really – American Express will team up with a specific airline and give travelers a bonus to transfer their miles. From 10% extra to 30% or more, these bonuses are basically free airline miles. And who doesn't want those?
Amex has offered a 30% bonus to Virgin Atlantic a few times each year and the same is true for Air France/KLM. British Airways, Iberia, and Aer Lingus – all part of the same parent company – have seen outstanding bonuses as high as 40% when transferring Amex points. We've even seen Amex open the floodgates and offer transfer bonuses to nearly a dozen airline and hotel programs at once.
Chase Transfer Bonuses
Chase has only recently started to compete when it comes to transfer bonuses.
The bank offered its first-ever transfer bonus back in April 2019. Ever since, it's been hit or miss. We sometimes see transfer bonuses from Chase to Virgin Atlantic, Air France/KLM Flying Blue, British Airways, and a few others. An ongoing 50% transfer bonus to Marriott sounds promising … but really, it's a dud.
There's no question American Express still has more frequent and reliable transfer bonuses.
For example, the frequent transfer bonuses of 30% to Virgin Atlantic mean you could score a seat to Europe in Delta's fancy and private Delta One Suites for cheap – like, really cheap. Delta frequently charges 200,000-plus SkyMiles for one of these business-class suites. But with Virgin Atlantic, the exact same flights are often bookable for just 50,000 miles!
Factor in a 30% transfer bonus, and you'd need just 39,000 Membership Rewards points to make it happen.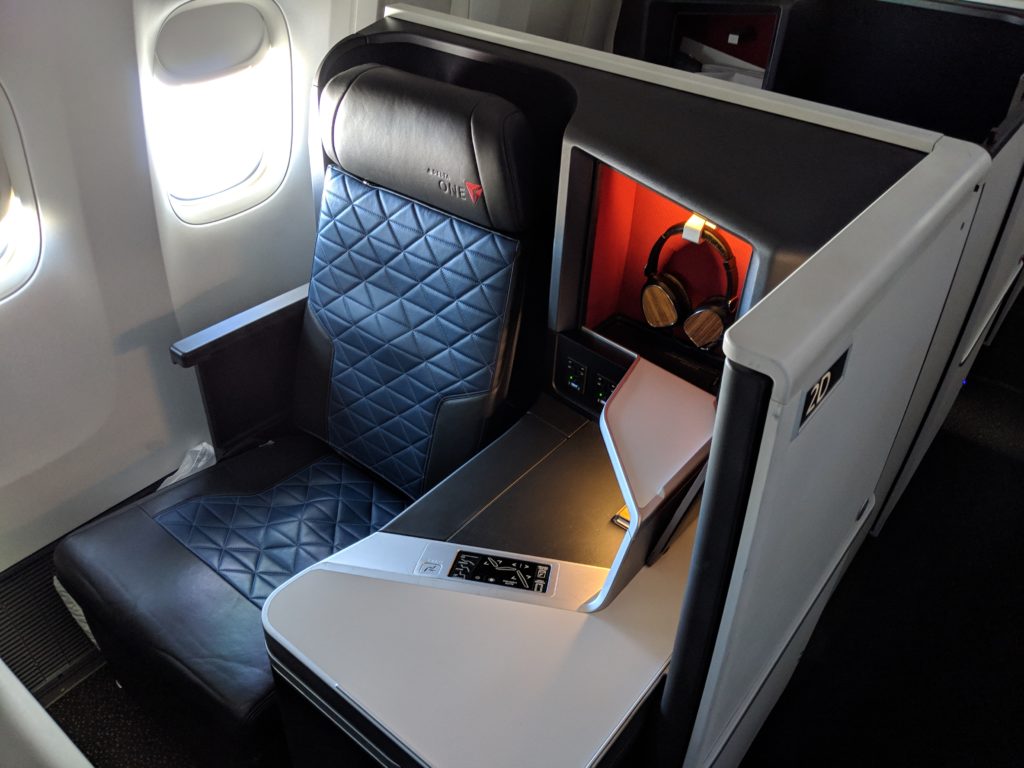 Thankfully, Chase has started to narrow the gap by dipping its toes into offering transfer bonuses. But until Chase matches the frequency and size of the Amex transfer bonus, Amex continues to shine here.
Points Redemption Options
When comparing Amex points vs Chase points, it's all about the redemptions. So let's put some of the absolute best redemptions head-to-head between Amex and Chase.
The Best Amex Redemptions
With 20 transfer partners, there are tons of options to redeem Amex points. These are just a few of our favorites.
Fly business class to Tokyo and back in ANA business class starting at just 75,000 miles roundtrip by transferring your Membership Rewards to ANA. Read how to use ANA Mileage Club!
Check out our full list of the best ways to redeem Amex points!
The Best Chase Redemptions
Amex may have Chase beat on transfer partners and transfer bonuses, but there are still some stellar ways to redeem your Chase points.
Book flights (or hotels and other travel expenses) directly through the Chase travel portal to make your Chase points go even further. It's one of the easiest ways to redeem points for travel – and one of the only way to travel completely free. Read up on how the Chase travel portal works.
Transfer your points to Virgin Atlantic and book a Delta One business class flight to Europe for just 50,000 points each way – a fraction of what Delta usually charges.
Hyatt is far and away one of the strongest Chase transfer partners. That's largely because the hotel chain's low award rates make it easy to get an outsized value on amazing hotels worldwide. Check one of our favorite ways to use Hyatt points for all-inclusive resorts!
Read our full guide to earning & burning Chase Ultimate Rewards points!
Lounge Access
OK, so it's not strictly about points. But lounge access is a big part of the reason why travelers weigh Amex vs Chase.
This one isn't even a contest. If getting into the best airport lounges is your priority, American Express will open more doors than Chase.
The top-tier cards at both banks – Chase Sapphire Reserve® and The Platinum Card® from American Express – are both outstanding for frequent travelers. And both cards come with a free membership in Priority Pass, the global network of more than 1,000 airport lounges. But the Amex Platinum card goes even further.
Amex Centurion Lounges & Other Lounges
For starters, you can get into American Express Centurion Lounges for free.
These outposts put almost any other domestic airport lounges to shame, with great hot meals, a cocktail menu and full-service bar, cozier seating, and more. American Express has doubled down on these lounges throughout the pandemic, opening several more locations and expanding many others.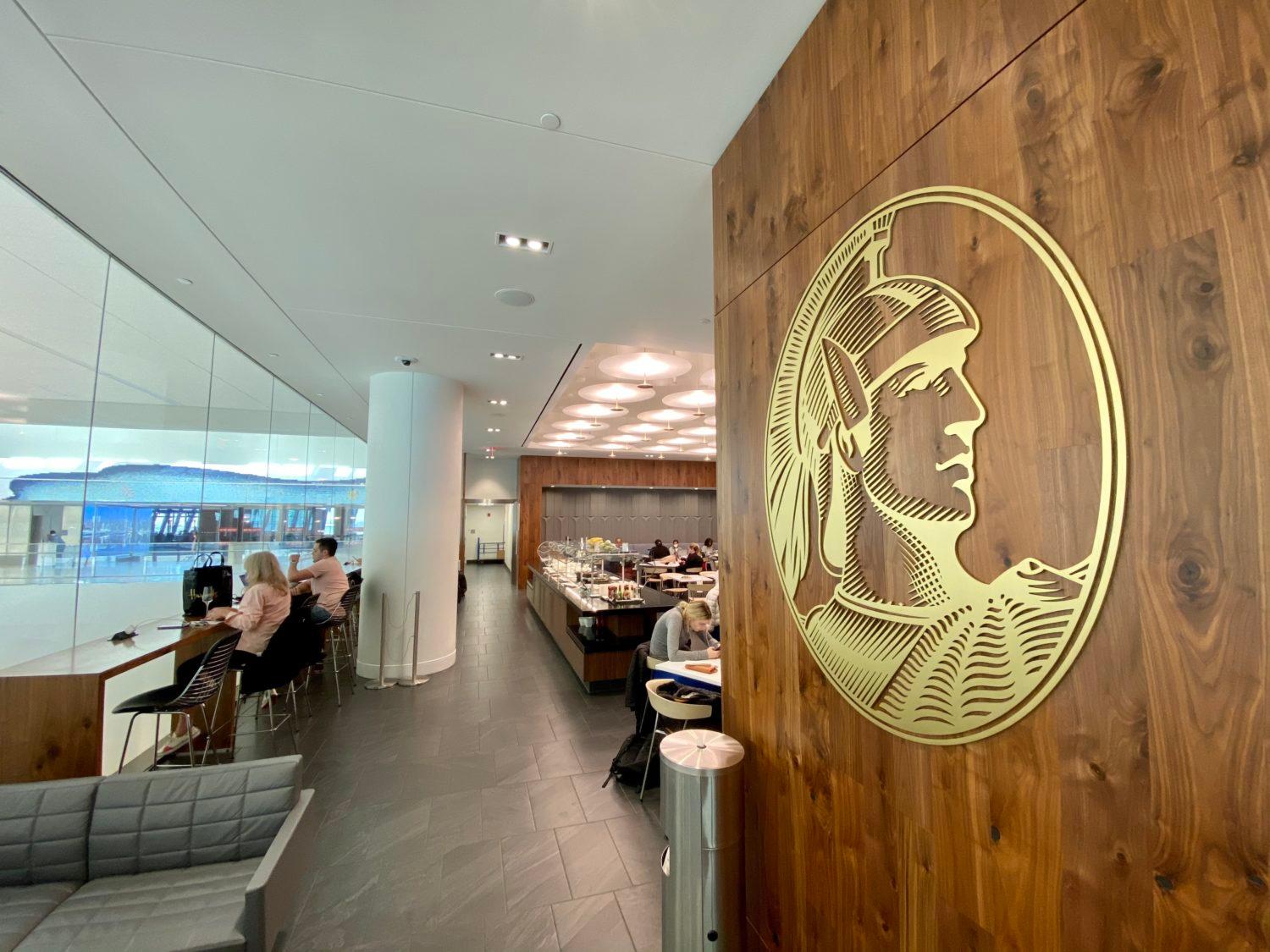 Read our guide to Amex Centurion Lounges!
But that's not all. So long as you're flying Delta that day, you can get into any Delta Sky Club for free. Unfortunately, just like Centurion Lounges, bringing a guest will now cost you $50 each.
And finally, there are smaller lounge networks like Plaza Premium Lounges, Airspace Lounges and one our personal favorites, Escape Lounges. Just flash your Amex Platinum card and a boarding pass and you can walk right in.
Chase Priority Pass Membership
Chase's lounge access starts with Priority Pass. While this network of 1,300-plus lounges nationwide can get you into a lounge at many airports, the lounges themselves can leave something to be desired – especially domestically in the U.S.
Go abroad and you may find some winners with better amenities and food. But your average Priority Pass lounge may have just some seating, free Wi-Fi, and simple snacks and drinks. And remember: Top Amex cardholders can get into these lounges, too.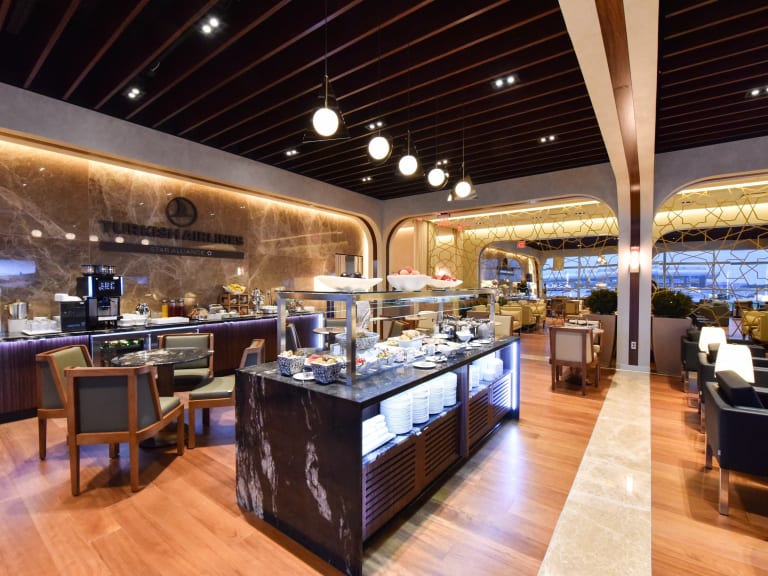 If there's one big win here for Chase, it's that Chase Sapphire Reserve cardholders can still eat free at select Priority Pass Restaurants. American Express chopped this benefit years ago for its own Priority Pass memberships.
But Chase is trying to enter the lounge wars with spaces of their own: Chase Sapphire Lounges. Just one is open so far over in Hong Kong (HKG), but at least nine locations in the U.S. are on the way. These lounges should be a big step above your typical Priority Pass space.
Chase Sapphire Reserve cardholders will be able to get into these lounges with their Priority Pass membership. But here's the thing: So can travelers with the Amex Platinum Card. Unless that changes, even Chase's own lounges aren't strictly a win for Chase's top cardholders.
On both quantity and quality, Amex Membership Rewards' top card clearly puts Chase's top product to shame when it comes to lounge access.
Amex vs Chase Annual Fee: Are the Points Worth It?
Even a champion gets knocked down once in a while.
While Amex might be the favorite in the Amex points vs Chase points battle, the first con for American Express is an easy one: holding its top-of-the-line card isn't cheap.
The annual fee on the American Express Platinum Card clocks in at $695 (rates & fees). That's not for everyone. Of course, neither is the Chase Sapphire Reserve Card, which also now comes in at $550 after a recent increase. But remember to do the math and add up the different benefits before you rule out expensive credit cards like these.
And while both cards offer a suite of credits that can immediately take the sting out of a big annual fee, Chase's $300 annual travel credit is far easier to use. Every year, Chase Sapphire Reserve cardholders get a $300 annual travel credit that will automatically cover almost any travel expense you can think of. Plane tickets, a hotel bill, parking ramp fee … you name it.
With American Express, meanwhile, it takes a lot more legwork – though there's potentially even more value on the table.
It starts with up to $200 in Uber credits, but those are doled out in $15 monthly installments – with $35 in December to round out the year. American Express also offers up to $200 in Amex airline credits, but these are designated for airline fees. Choose one U.S. airline each year, and your card will cover up to $200 in baggage, seat assignment, schedule change, and other fees.
American Express has shut down an elegant workaround to buy gift cards on airlines like Delta and Southwest using these credits. Luckily, there are a handful of ways you can still put these airline fee credits to use. But there's no denying it's nowhere near as simple or lucrative as the travel credits from Chase.
There are also plenty of other credits like up to $200 toward select hotels per calendar year for eligible prepaid Fine Hotels + Resorts® and The Hotel Collection bookings made through American Express Travel, up to $20 a month in entertainment credits, up to $100 a year towards Saks Fifth Avenue, and more.
Where Chase Reigns Supreme
While we spelled it out while comparing transfer partners, it's worth repeating: Amex Membership rewards are definitely weaker when it comes to hotels. The ability to transfer Chase points to Hyatt alone is a huge plus for Chase. Amex simply doesn't have a hotel transfer partner that can compete.
And there's one other small downside: When you transfer to U.S. airlines (Delta, JetBlue, or Hawaiian), you'll get hit with a small fee of .06 cents per point. That means a transfer of 20,000 Membership Rewards points will cost you $12. These fees are capped at $99. And while American Express allows you to cover the fee with points, that's a bad decision.
But the biggest weakness American Express has is one of Chase's greatest strengths. When it comes to the battle between Amex points vs Chase points, you get more from your points by booking airfare, hotels, and other travel directly through Chase.
If you've got the Chase Sapphire Preferred® Card, every point you've got is worth 1.25 cents when booking flights directly through the Chase Ultimate Rewards portal. That means after spending $4,000 in the first three months of card membership, your 60,000-point sign-up bonus is worth $750.
With the Chase Sapphire Reserve® you get 1.5 cents for every point – $900 in free travel with the 60,000-point welcome bonus after spending $4,000 in the first three months of card membership.
Read our ultimate walkthrough to using the Chase travel portal
This makes Chase one of the best ways to take a cheap flight and make it completely free. And booking flight deals with points is one of our absolute favorite ways to redeem points, as it's easy and you can still earn miles and elite status on these bookings.
Most American Express cards just don't compete on this front. The Business Platinum Card® from American Express has a great perk, allowing you to use Membership Rewards points to pay with points for all or part of an eligible flight booked through American Express Travel and get 35% of those points back, up to 1,000,000 points back per calendar year. But you need to qualify for a small business credit card to get that – though that might be easier than you think.
For the rest of us, the credit card company offers what it calls "Insider Fares," which offer some modest discounts when using points to book a fare. But in all, American Express doesn't come close to Chase on this front.
Earning Points
How to Earn American Express Points
Now you just need some American Express points. You're in luck. American Express has a handful of credit cards to earn Membership Rewards points.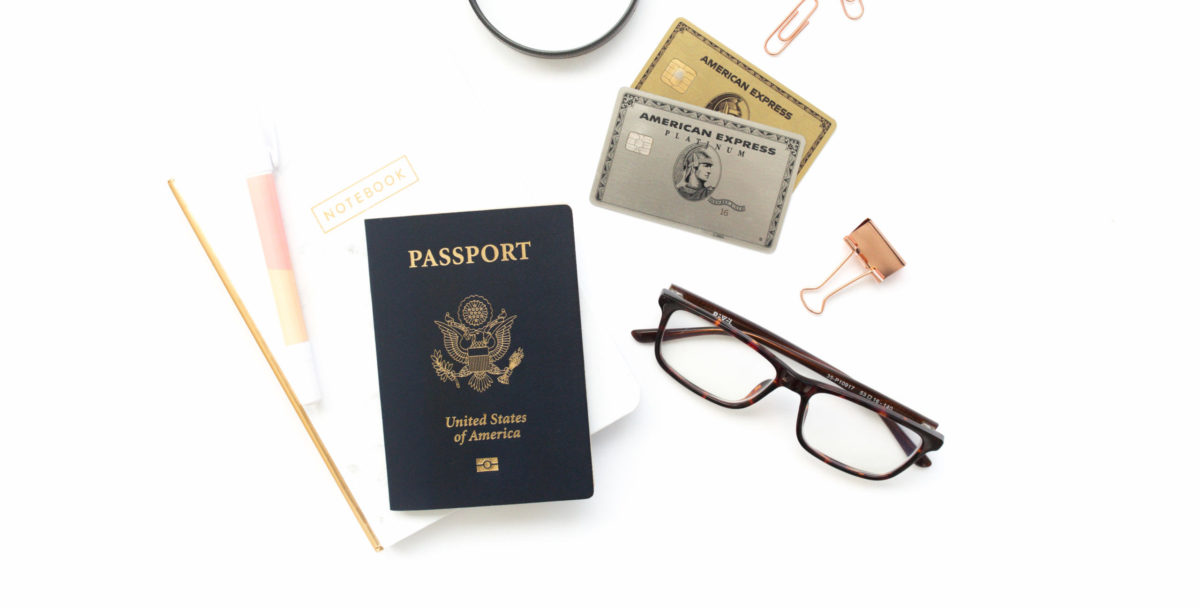 Even with a bigger annual fee, we still love *amex platinum card*. Of course, it doesn't hurt that you can currently earn a huge bonus on the card.
It starts with at least 80,000 American Express points after spending $8,000 within the first six months. But you may be able to get an even bigger 150,000-point welcome bonus via a targeted Amex Platinum CardMatch offer!
Read our full review of the Amex Platinum Card!
Learn more about *amex platinum*.
There's also the *amex gold card*, which is currently offering 60,000 points after spending $6,000 within six months. That's nearly double the previous standard bonus of just 35,000 points, and you've got twice as long to meet the minimum spending requirement. You can also see if you're targeted for an even better 75,000-point bonus via CardMatch – or a whopping 90,000-point bonus via personal referral links.
To top it off, you'll always earn 4x points at restaurants plus takeout and delivery in the U.S. And 4x points at U.S supermarkets (on up to $25,000 per calendar year in purchases, then 1x).
all around the world. It's one of the best cards for your weekly groceries or dining out. And that's what makes it one of the best all-around cards for any traveler – and why it's fairly easy to stomach the card's $250 annual fee.
Learn more about the *amex gold*
Read More: Amex Gold vs Chase Sapphire Preferred: Which Credit Card is Right for You?
How To Earn Chase Points
No matter which side you come down on, it doesn't mean Ultimate Rewards points are worthless. Far from it.
And there's one place to start if you want to earn Chase points: It's the Chase Sapphire Preferred® Card.
With a big bonus and an annual fee of $95 (which isn't waived in the first year), it's tough to beat. There are a handful of other perks, too. That includes 2x points on travel and 3x points per dollar spent on restaurant purchases and no foreign transaction fees. Read our full review of the Chase Sapphire Preferred Card.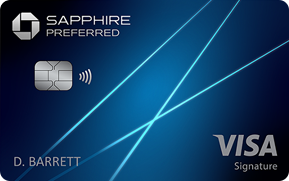 Click Here to get more information about the Chase Sapphire Preferred Card. 
Then there's the Chase Sapphire Reserve®, the ultra-premium sibling of the Preferred card with tons of travel benefits. But you can't stack welcome offers by opening both the Chase Sapphire Preferred and Chase Sapphire Reserve – Chase requires you to wait a whopping 48 months after receiving one Sapphire card bonus to be eligible for the other.
Click Here to get more information about the Chase Sapphire Reserve®.
That said, there's another card that is a perfect complement to the Chase Sapphire Preferred Card. Actually, there are a few.
Enter the Chase Freedom Flex℠ and Chase Freedom Unlimited® cards. These two Chase credit cards have no annual fee and typically earn cashback. But pair one with a Chase Sapphire card, and it forms a powerful tandem that can help you earn even more Chase Ultimate Rewards points.
Bottom Line
There are upsides and downsides to each of the two biggest banks in the world of miles and points. Either way, you can't really go wrong … and who says you need to choose just one?
Who wins for you in the points battle between Amex vs. Chase?