For nearly a decade, Amex Centurion Lounges set the standard for airport lounges in the U.S. Then the Capital One Lounge in Dallas-Fort Worth (DFW) opened in late 2021, and it didn't just raise the bar – it blew the bar to pieces.
Sure, there's still just one open so far. But from the food to the drinks to the space itself, it's simply in another league – and more are on the way soon. Yet it's not just the bank itself behind these lounges: You can't talk about Capital One Lounges without pointing directly at Plaza Premium Group, the company Capital One has enlisted to actually build and run these spaces for travelers.
Plaza Premium may not be a big name in U.S. airports, where most travelers have grown accustomed to lackluster airline clubs and mostly mediocre Priority Pass lounges. But the company has established itself across much of the rest of the globe with high-end lounges in Europe, the Middle East, and Especially Asia. In tandem with Capital One, the company is out to prove it here in the states, too.
A second Capital One Lounge is set to open in the coming months and at least four other locations are in the works. But one of the Plaza Premium executives spearheading that growth says they're planning to add at least another four more to Capital One's growing map within the next year or so.
Along with Plaza Premium's own branded lounges, the second of which recently opened in Orlando (MCO) last month, the mission is simple: Raise the standard of premium lounges in the U.S.
"We want to be a disruptor in the lounge products currently in the U.S.," Stuart Vella, Plaza Premium's vice president for business development in North America, said in an interview last month. "The lounge offerings are what we would call quite basic or standardized."
Want more travel news like this? Subscribe to our free daily newsletter!
More than 'Mediocre' Lounges
Whether it's a Capital One Lounge or actually emblazoned with the words "Plaza Premium," these lounges are practically synonymous with high quality.
There's no question these lounges are a step above your average airline club or lounge in the the Priority Pass network – and from Vella's perspective, that's not hard. A witty Australian working in the U.S. to expand the company's footprint, Vella has little hesitation trolling the competition.
Seeing I was in a U.S. airline lounge as we spoke, he asked if I was enjoying the hummus, cheese cubes, and "maybe some tinned ravioli? I know they've got some great tinned ravioli."
"We want to give the customer a great experience. We don't want to give them dried-out carrot sticks and crusty chicken wings," he quipped later on. "It's our product. It's our brand. It's our everything. We're not here to offer a mediocre product."
Based in Hong Kong, Asia is where Plaza Premium has made its mark the most. But the company's network spans six continents with nearly 300 lounges and counting, with a growing presence in Europe as well as Canada. The relationship between the two companies is a boon for travelers with the Capital One Venture X Rewards Credit Card, who can now get into all these lounges worldwide.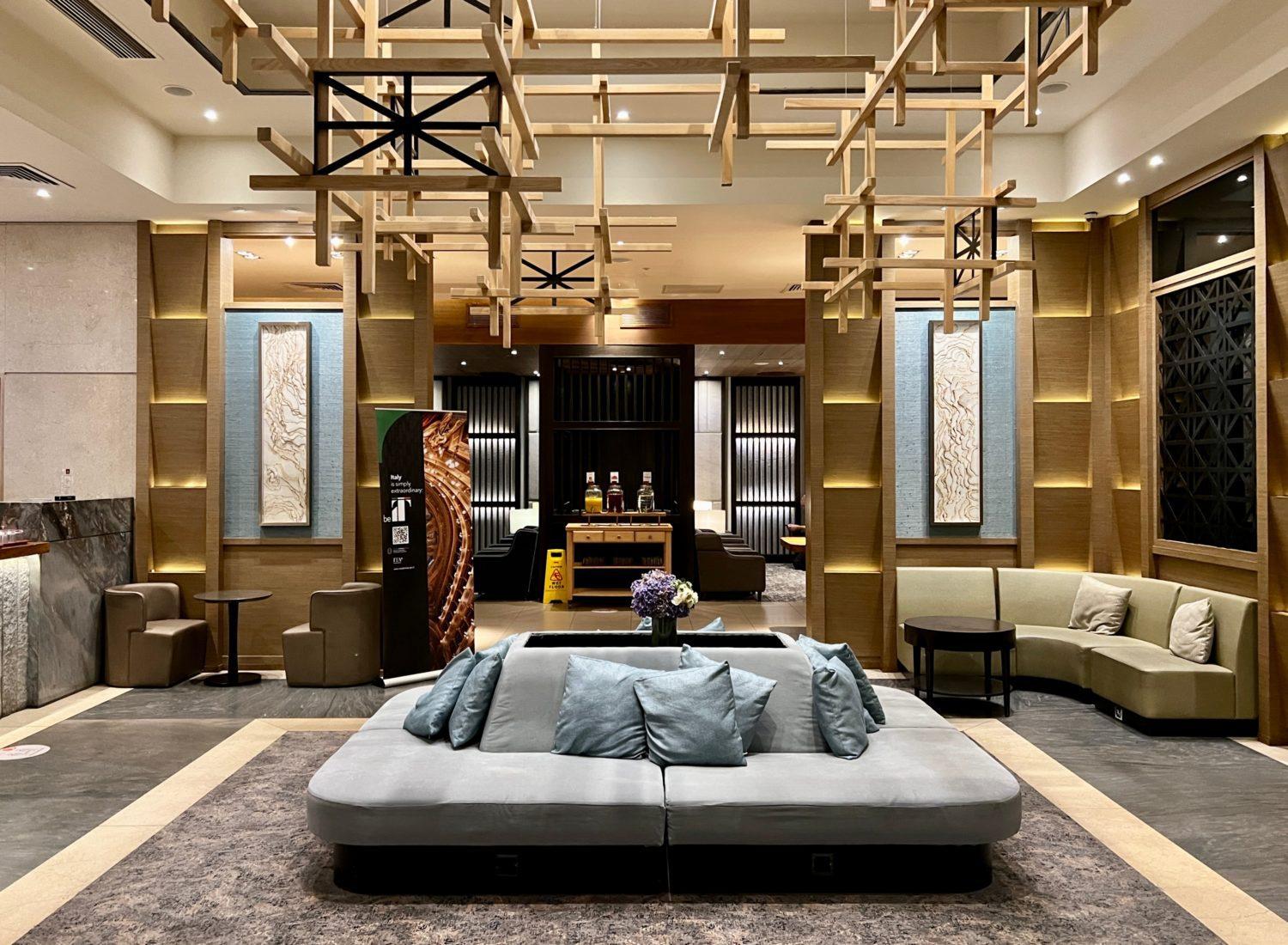 Plaza Premium also currently manages all the Virgin Atlantic Clubhouse lounge locations in the U.S., though Vella indicated that may not last for long.
Classy yet comfortable furnishings, high-speed Wi-Fi, and amenities like showers are the minimum for these Plaza Premium lounges. Some even offer made-to-order meals, something you won't find in even some high-end lounges for U.S. business class passengers. They even have an incredible Plaza Premium First Lounge at its Hong Kong home base- a step above even the normal Plaza Premium lounges with restaurant quality food (and champagne) in exchange for a small surcharge to get in. Sadly, that flagship first lounge is still closed today due to the pandemic.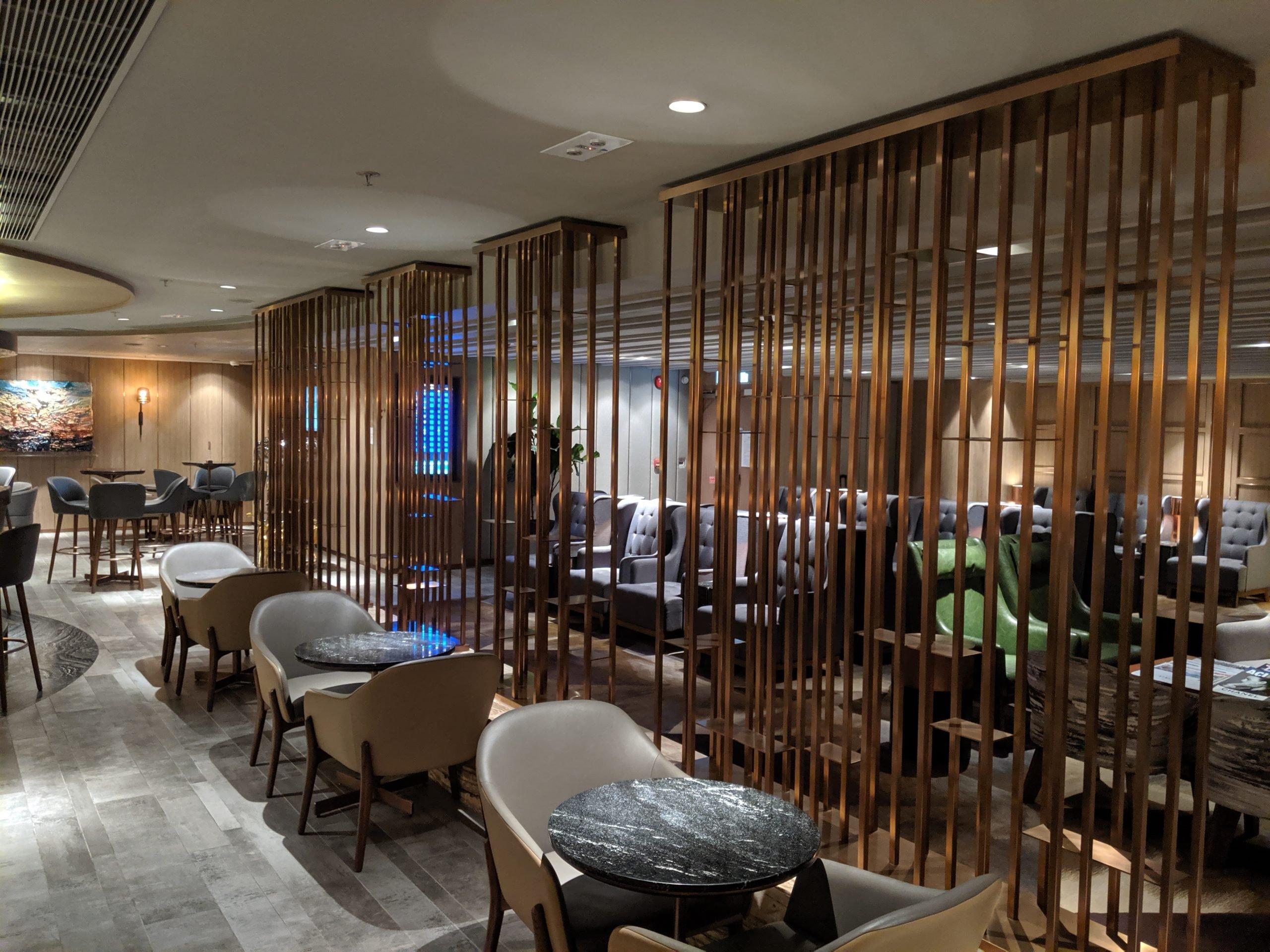 Despite that track record, Plaza Premium has only begun to break into U.S. airports.
The company opened its first-ever U.S. location in Dallas-Fort Worth (DFW) to little fanfare in September 2020. More than two years later, the company followed up with a stunning-looking space in Orlando (MCO) in December 2022. Its open and airy design is impressive looking, though its location in Terminal C – which is home to many international airlines – means it's not particularly convenient for American travelers making a quick trip to Florida.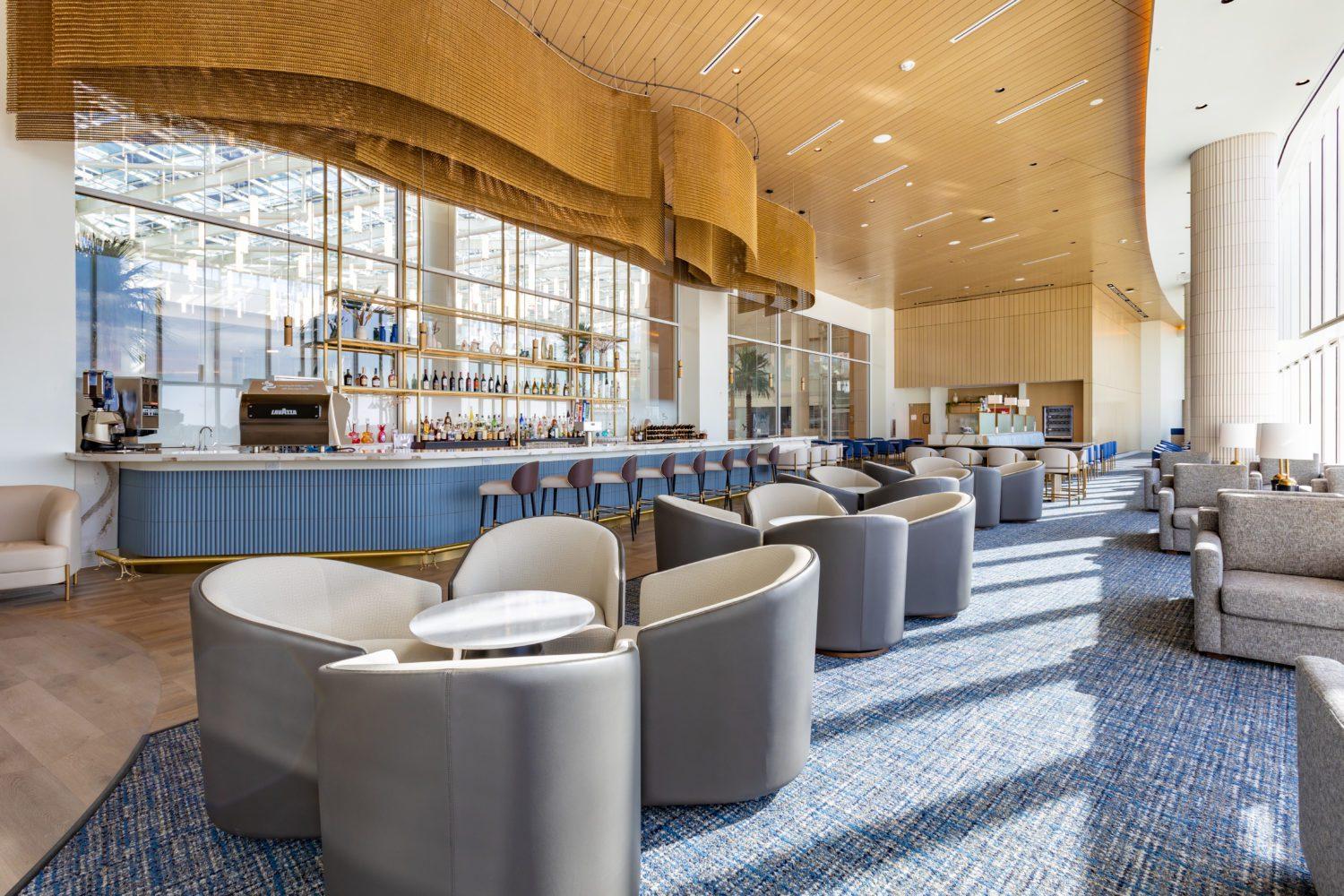 Asked why Plaza Premium hadn't built out in the U.S. sooner, Vella said it was simply a matter of lower hanging fruit elsewhere.
"The US market is extremely expensive to do business in versus Asia, India, Europe, and the Middle East," he said.
But now they're ready to expand more here – and with Capital One, the company has found the perfect partner to make its mark.
Denver Capital One Lounge is Coming Soon
Capital One broke the mold with its first-ever lounge in Dallas. A second chapter has been slow to come.
Follow-ups in both Denver (DEN) and Washington, D.C.-Dulles (IAD) have been in the works for years. Plans to open both in 2022 slid into 2023. No opening date has been made public yet.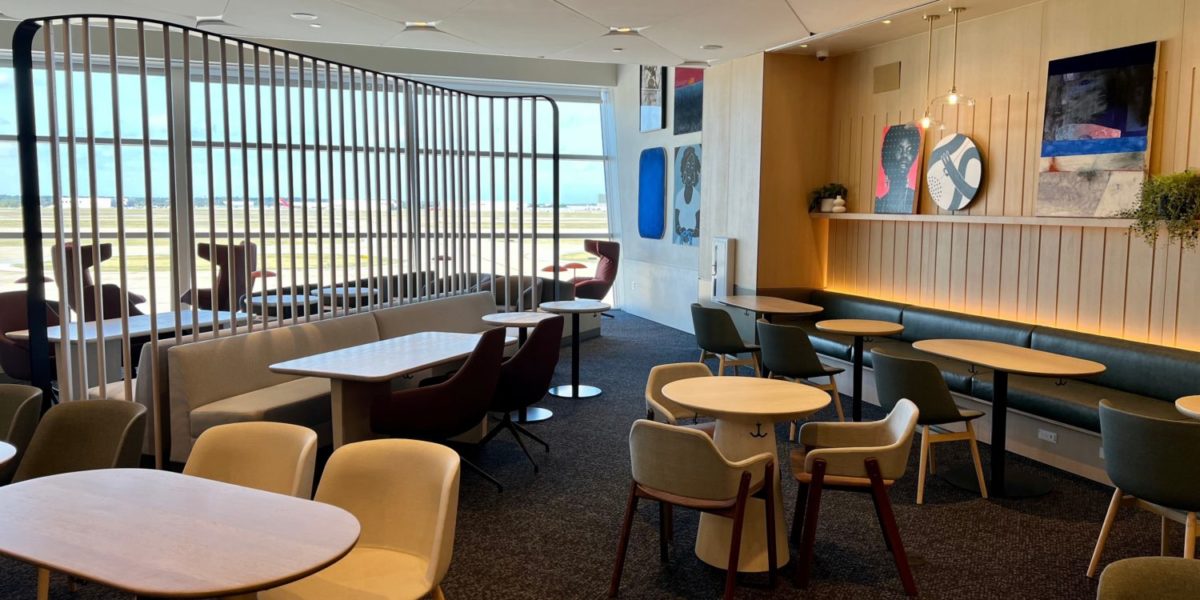 Read our full review of the excellent Dallas Capital One Lounge!
The Washington location is out of Plaza Premium's hands, as Capital One is working with another company on that lounge. But Vella promised Denver is opening soon.
"It will definitely be open in Q1 of 2023," he said, meaning it should open by late March at the latest. A Capital One spokesperson declined to confirm that timeline.
"We are actively preparing for the openings of our Capital One Lounges at Denver International Airport (DEN) and Dulles International Airport (IAD) in 2023 and expect to share more details on both of these locations in the coming months," the spokesperson said.
Construction of the Denver Capital One Lounge was clearly in full-swing late last month, with escalators up to the space perched above the airport's A Concourse blocked off. Documents submitted to the Denver City Council show the new, 11,200-square-foot lounge will largely copy the same format from Dallas – and that's not a bad thing.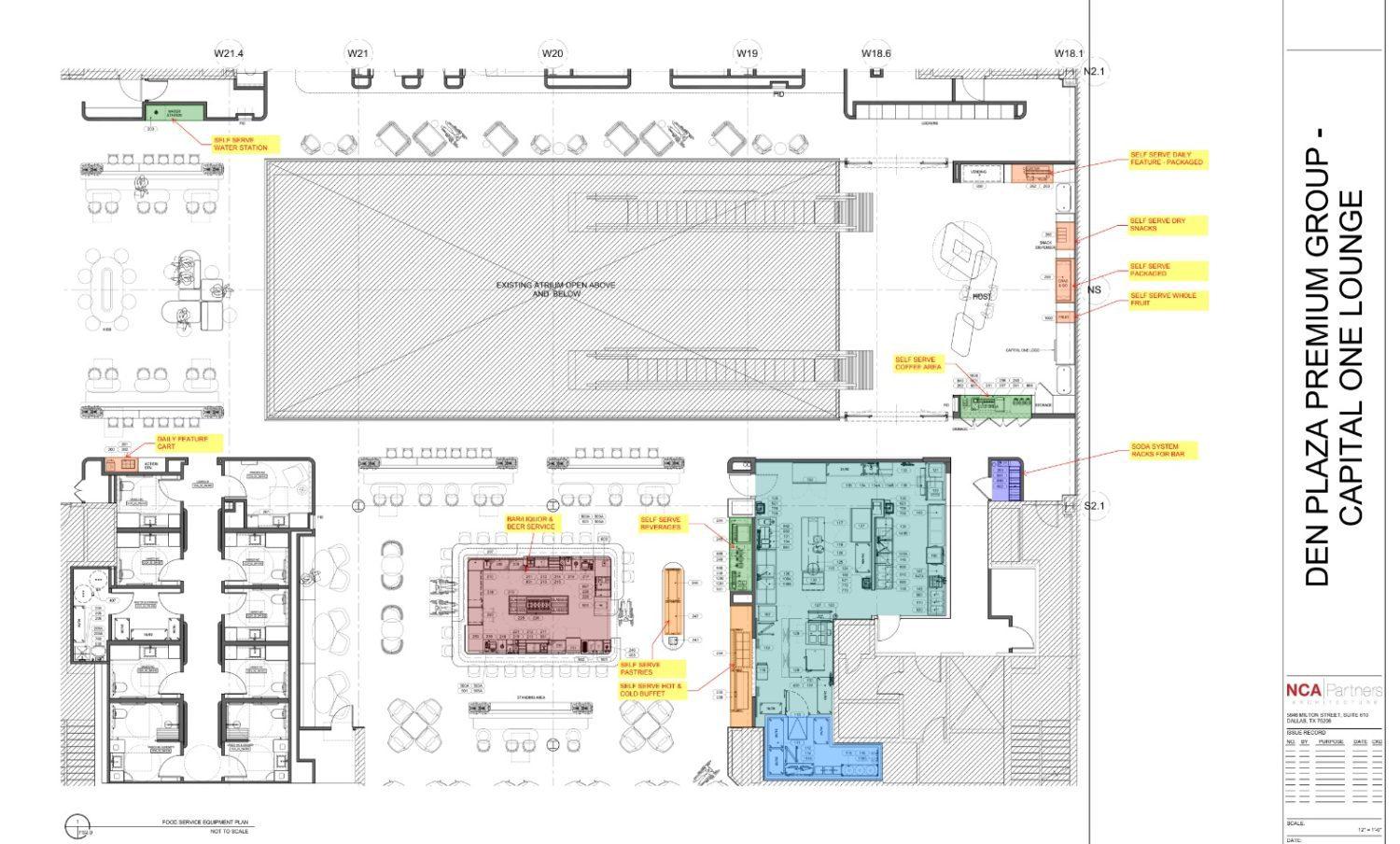 There's seating draped along an atrium looking down at the concourse below along with several other seating areas, snack and beverage stations scattered around the entire space, luggage lockers, and a wing with six individual restrooms plus two shower suites. Surprise amenities like Pelotons for a quick workout and relaxation rooms appear to have missed the cut. But there is a clear focal point: A big bar with seating wrapped all the way around it.
Even menus show many of the same favorite items travelers rave about from the Dallas location like fresh hummus with toasted pita, small Korean bibimbap bowls, fresh mac and cheese with crispy breadcrumbs, and cute charcuterie cones.
Along with the Dulles Capital One Lounge, this Denver location had been widely expected to open by the end of 2022. So what happened?
Construction on just about anything takes longer than anticipated even in the best of times. All the red tape with permitting and construction codes when building inside an airport make it worse.
Fold in an ongoing labor shortage and supply chain issues and the lounge construction process has become a logistical nightmare. Vella from Plaza Premium said kitchen equipment needs to be ordered at least a year in advance for these lounges and the specific circuit breakers they need were delayed by six months. Delays are practically inevitable.
"It only takes one piece in that line to fail or be delayed, and then it cascades," Vella said.
Las Vegas in The Works After a 'Bidding War'
While Capital One has made clear building more lounges for its high-paying cardholders with the Capital One Venture X Rewards Credit Card is a top priority, the company has been tight-lipped about where it'll build its next Capital One Lounges.
"As we look at the future of our network, we want to keep growing, but we're not going to sacrifice those bars on quality," Matt Knise, Capital One's managing vice president of U.S. card, said in an interview last spring.
The problem? Getting the real estate to build these spaces inside airport lounges is far easier said than done – especially, as Vella said, now that it's often coming down to two companies with deep pockets. Both companies are aiming to build out their own network of lounges for premium cardholders fast.
"It's become a bidding war between Chase and Capital One," Vella said. "No offense, nobody can compete against the banks."
Las Vegas (LAS) is a perfect example.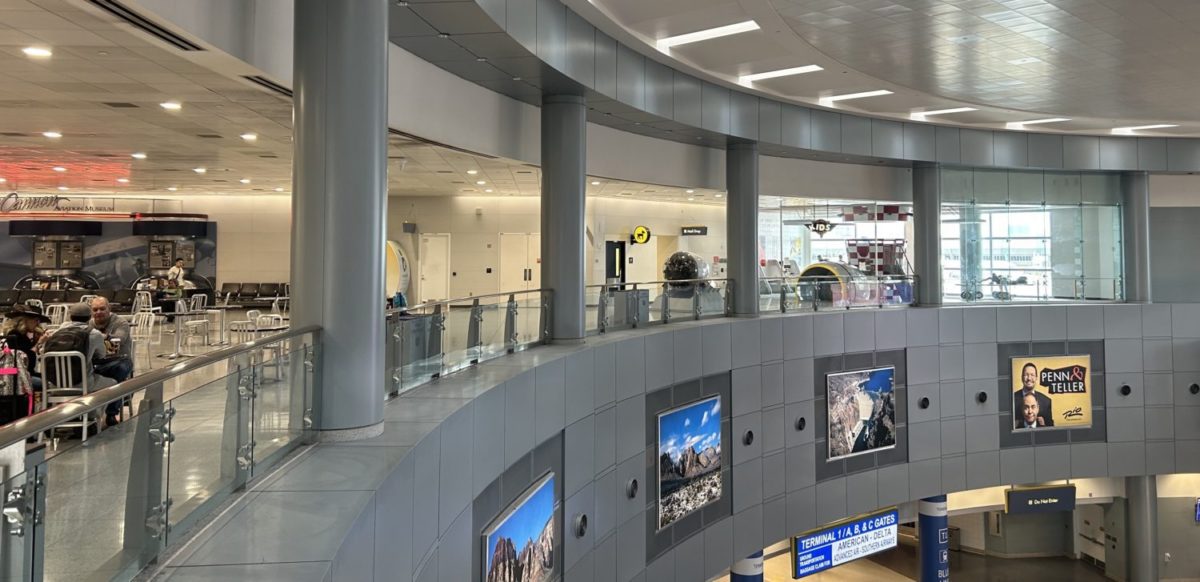 At first blush, it looked like Capital One lost the battle for Las Vegas last spring when Chase secured a spot to build a Chase Sapphire Lounge there, beating out Plaza Premium and Capital One. But fast forward to the fall, and Capital One snagged some prime real estate at the Las Vegas airport to build its fourth confirmed lounge location in Las Vegas – and in a space that's nearly double the size that Chase is building, too.
Vella suggested that by bidding for a space it didn't truly want through the public process, it opened the door to nail down something even better for Capital One.
"Did we actually lose?" Vella asked coyly, grinning from ear to ear before trailing off: "There are strategies for everything…"
After confirming the location in November, Vella said the Capital One Lounge in Las Vegas is still more than a year away from opening. And given the hurdles in Denver and Washington, D.C., that's still probably overly optimistic.
Still, it's exciting to see Capital One add more confirmed locations to its map. And more are on the way…
Where Else Will Capital One Lounges Go?
Behind the scenes, Plaza Premium is working constantly to expand Capital One's network of lounges.
And they're thinking outside the box. Rather than open traditional lounges, Capital One and Plaza Premium are planning hybrid lounge-dining spaces called Capital One Landings in both New York City-LaGuardia (LGA) and Washington, D.C.-Reagan (DCA).
But beyond the four confirmed lounge locations and the two Capital One Landings spaces in the works, Vella said more is in store. He said they intend to confirm two or three more locations for Capital One this year.
Plaza Premium is also aiming to add at least two more of its own, branded lounges in the U.S. in the next 12 to 18 months, Vella said.
Where else could Capital One or Plaza Premium open lounges next? Neither Vella nor Capital One are saying, though the bidding for many spaces is likely underway.
Vella said any top-tier airport in the country is worth considering, rattling off names like Philadelphia (PHL), Houston-Intercontinental (IAH), and even Baltimore (BWI) –  "where we can secure space at a relatively good price and we can help elevate the customer experience for that airport."