Few credit cards can unlock more amazing travel than American Express Membership Rewards credit cards. And that's more true than ever, as the welcome bonus offers on two top American Express cards
It starts off with a 100,000-point welcome bonus on The Platinum Card® from American Express after spending $6,000 within six months – and that alone is tough to beat. But thanks to a new 10x bonus at restaurants and small businesses on up to $25,000 of spending in six months, you can bump that all the way up to a whopping 350,000 Amex points.
And make sure to check to see if you are eligible for the 125,000 point offer via CardMatch!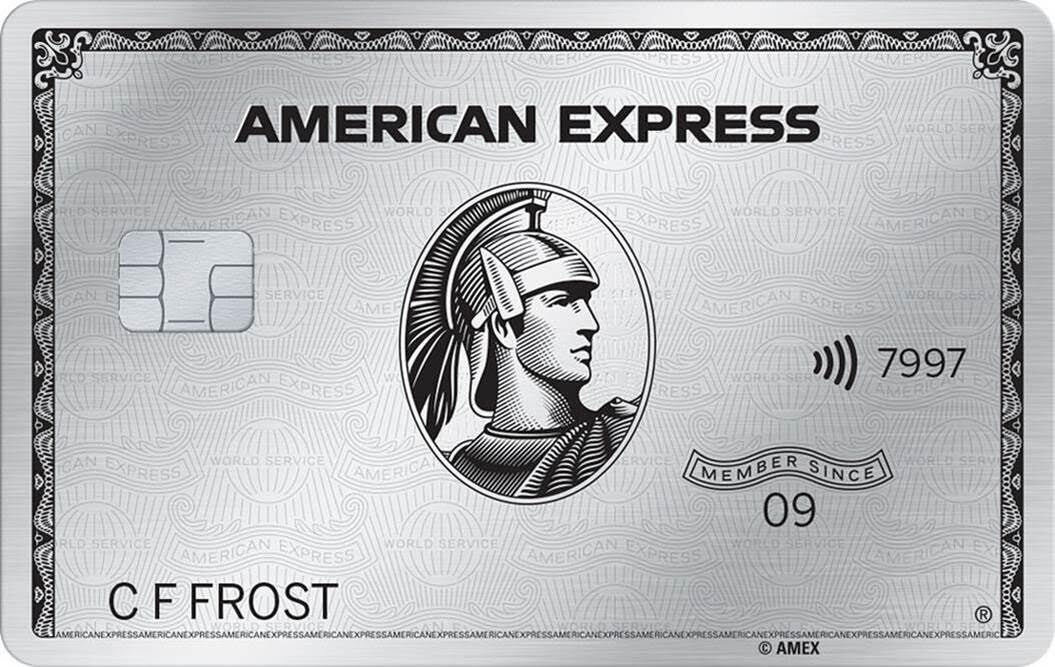 Click Here to learn more about the Platinum Card from American Express.
And then there's the American Express® Gold Card, one of the best all-around credit cards, period. It earns 4x points at U.S. supermarkets and restaurants. But this card, too, is out with its biggest bonus ever: 60,000 Amex points after spending $4,000 within six months (terms apply). That's nearly double the card's typical 35,000-point welcome bonus. But you may be able to get a 75,000-point welcome bonus via CardMatch!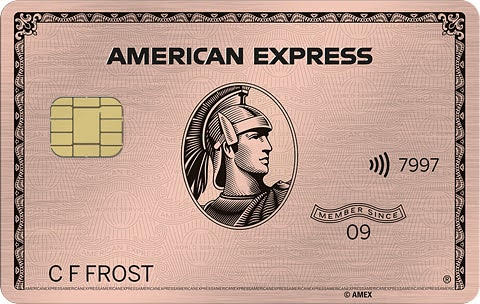 Click Here to learn more about the American Express Gold Card.
With either card, you'll have a hefty stash of points to put to use for some future travel that can easily offset their annual fees: $695 a year on the Amex Platinum (see rates & fees) and $250 for the Amex Gold Card (see rates & fees). So fire up the wanderlust machine and check out some of the best ways to redeem Amex Membership Rewards points for 2021 travel and beyond.
Read More: Amex Membership Rewards: A Guide to Earning & Burning in 2021
Get to Hawaii for 24,000 Points – Or Less!
Hawaii is the ultimate dream destination for many travelers. And if you've got a stash of Amex points, it doesn't have to be expensive.
There are a handful of ways you could redeem Amex Membership Rewards points for flights to Hawaii. You could start by transferring points to Singapore Airlines' Krisflyer miles program. Read our full guide on how to transfer Amex points to partner airlines.
We know what you're thinking: "Singapore? But I want to go to Hawaii." Well, thanks to a partnership between Singapore Airlines and Alaska Airlines, you can use Singapore miles to fly Alaska from the West Coast to all four major Hawaiian islands. By using this partnership, you need only transfer 24,000 points for a round-trip flight in economy – when Alaska itself would charge at least 35,000 miles for the exact same flights.
You'll need to book a nonstop flight to get these low rates, so you may need to book a connecting flight separately. Alaska only flies direct to the Hawaiian islands from West Coast airports like Los Angeles (LAX), San Francisco (SFO), Seattle (SEA), and Portland (PDX). And you'll need to call Alaska to book these flights at 1 (800) 742-3333 to book.
Another great option is using British Airways to book flights on American Airlines to Hawaii, at just 26,000 miles round-trip in economy. Once again, you'll need to depart from the West Coast in order to make this work – namely, Los Angeles (LAX) or Phoenix (PHX).

Getting the British Airways miles you need to book is extremely easy, as you can transfer them directly from your Amex Platinum or Gold card.
No matter which card or bonus you get, it's enough to book at least two roundtrip flights to Hawaii. Luck out by getting a bonus of 225,000 Amex points or more? That's enough for at least eight roundtrip tickets to Hawaii.
Don't live on the West Coast to maximize one of these sweet spots? No worries. There's one more option that works from almost anywhere in the U.S.
Using Air France/KLM FlyingBlue miles – which, you guessed it, transfer directly from your new stash of Amex points – you can fly on Delta Airlines to Hawaii and back for 35,000 miles roundtrip. It works at that price whether you're flying nonstop from the West Coast, a long one-stop haul from New York City (JFK), or a two-stop from a tiny airport anywhere in the country.
It can sometimes be a challenge to find the award space you need to book these flights on Delta, so be sure to read our guide to booking flights to Hawaii using FlyingBlue miles. Delta typically charges at least 50,000 SkyMiles – if not closer to 100,000 – for many of these flights, so it's a great workaround.
Want to learn how you can utilize all these sweet spots to save on flights to Hawaii? Read our full guide on the cheapest ways to get to the islands.
Fly Iberia to Europe for 34,000 Points Round-Trip or Less! 
Europe doesn't have to be expensive. And Iberia is how you pull it off for cheap.
The Spanish flag carrier has great award rates that can get you to Spain and back for a fraction of what most airlines typically charge. It gets as low as 34,000 Iberia Avios round-trip.
The trick is to fly from Boston (BOS), New York City (JFK), or Chicago-O'Hare (ORD). And you'll get these ultra-low rates by flying during off-peak times – basically any time but Christmas, New Years, and mid-June through mid-September. Read our full guide to booking Iberia awards.
You can transfer your Amex Membership Rewards directly to Iberia to book. And at 34,000 per person, you should be able to easily earn enough Amex points to book a trip to Europe for two whether you get the Gold or Platinum card. Earning 225,000 points is enough for nearly seven round-trip tickets.
… Or Do it in Business Class (for Two)
How about flying in style to Madrid, with upgraded meals and a lie-flat bed? And bringing your favorite travel companion along with you to experience business class?
Just as Iberia has some of the best rates to fly to Europe in economy, the same is true of business class. Flying from Chicago, New York, or Boston, it's just 68,000 Iberia Avios to book a round-trip flight in business class. Most airlines charge more for a one-way ticket!
These tickets typically cost more than $3,000, so it's a great way to use your American Express bonus. With even the 60,000-point bonus from the Amex Gold card, this flight is almost within reach immediately. Luck out with 225,000 Amex points or more? It's a cinch to book for two or three!
That's nearly impossible to beat. Read our full guide to booking Iberia business class.
The one consideration to keep in mind is that a round-trip business class ticket booked through Iberia would typically have roughly $200 in fees. But given the normal cost of these flights clocks in around $4,000 or so,  that's reasonable – especially compared to the fees many other airlines charge for business class.
Save Your Amex Platinum Bonus for Delta SkyMiles Flash Sales
You've heard it all before: "SkyMiles are useless. Don't bother with SkyMiles."
There's no denying it can be tough to get a great deal using your SkyMiles. But that doesn't mean there aren't great redemptions, or that you should never transfer your Amex points to Delta.
One of our favorite ways to use Delta SkyMiles is on flash sales, the frequent sales Delta runs with deeply discounted rates for flights almost anywhere in the world. They can be unpredictable, but here's a taste of what's possible from some recent SkyMiles flash sales:
Every SkyMiles flash sale is different, but you won't find award rates that low on any other airline. Read up on SkyMiles flash sales and you'll see why it could easily be worth using your Amex points to book them.
Normally, you'd have to pay a small fee when transferring to Delta (and any U.S.-based airline): .06 cents per point, or $6 for every 10,000 points. These transfers are capped at $99.
Delta One Suites for 50,000 Points
Here's your chance to fly the new Delta One Suites on points. You just won't be using Delta SkyMiles to do it.
When you're flying these fully enclosed suites to Europe, Delta regularly charges 200,000 SkyMiles or more each way. You'd need a few of these American Express bonuses to pull it off. But a workaround can get you there for a fraction of the miles.
Introducing Virgin Atlantic miles, one of the best ways to save when booking Delta flights. Delta's unpredictable award rates when booking SkyMiles often mean you'll get charged an arm and a leg. But with Virgin Atlantic, you can book the exact same flights in Delta One suites for 50,000 miles one-way to Europe.
Unfortunately, Virgin Atlantic destroyed the sweet spot to book Delta One Suites to Asia to kick-off 2021. Luckily, this loophole to book business class flights to Europe for less remains intact.
Finding the availability to book these Delta One Suites can be tricky, so be sure to read our guide to booking Delta flights with Virgin Atlantic Flying Club miles. And remember not to transfer those Amex points until you know the flights you want are available.
No matter which bonus you get on the Amex Platinum Card, you'll have enough to fly one of the best business class seats in the world.
Fly to Tokyo and Back in Business Class with ANA
Japan is a bucket list destination for thousands, but the 12-plus hour flights to get there scare off many travelers. What if you could make the trip there and back in business class – and for the same amount of miles most airlines charge to fly economy?
All you need is at least 75,000 Amex points and transfer them to All Nippon Airways (ANA), one of Japan's flag carriers and one of the best airlines in the world. Using ANA miles – which you can get by transferring them from your Amex account – you can book round-trip flights from the U.S. to Tokyo for as low as 75,000 miles each. 
Your final price will depend on which time of year you go, as ANA prices business class awards at low (75,000 miles), regular (85,000 miles), and high-season (90,000 miles) levels. And these rates are all round trip, as ANA does not allow one-way bookings.
Japan isn't open to U.S. travelers just yet, but the country is aiming to restart tourism in spring 2021.
Just to underline how good of a deal this is: Star Alliance partner United would charge 176,000 miles for the exact same flights. This is perhaps the best way to fly to Japan, and your bonus from these Amex cards can easily put it in reach.
No matter which ANA plane you're on, you'll luck out with comfortable seats, great meals, and quintessentially Japanese service. But look for ANA's brand new business class dubbed "The Room," which launched between New York City (JFK) and Tokyo in late 2019.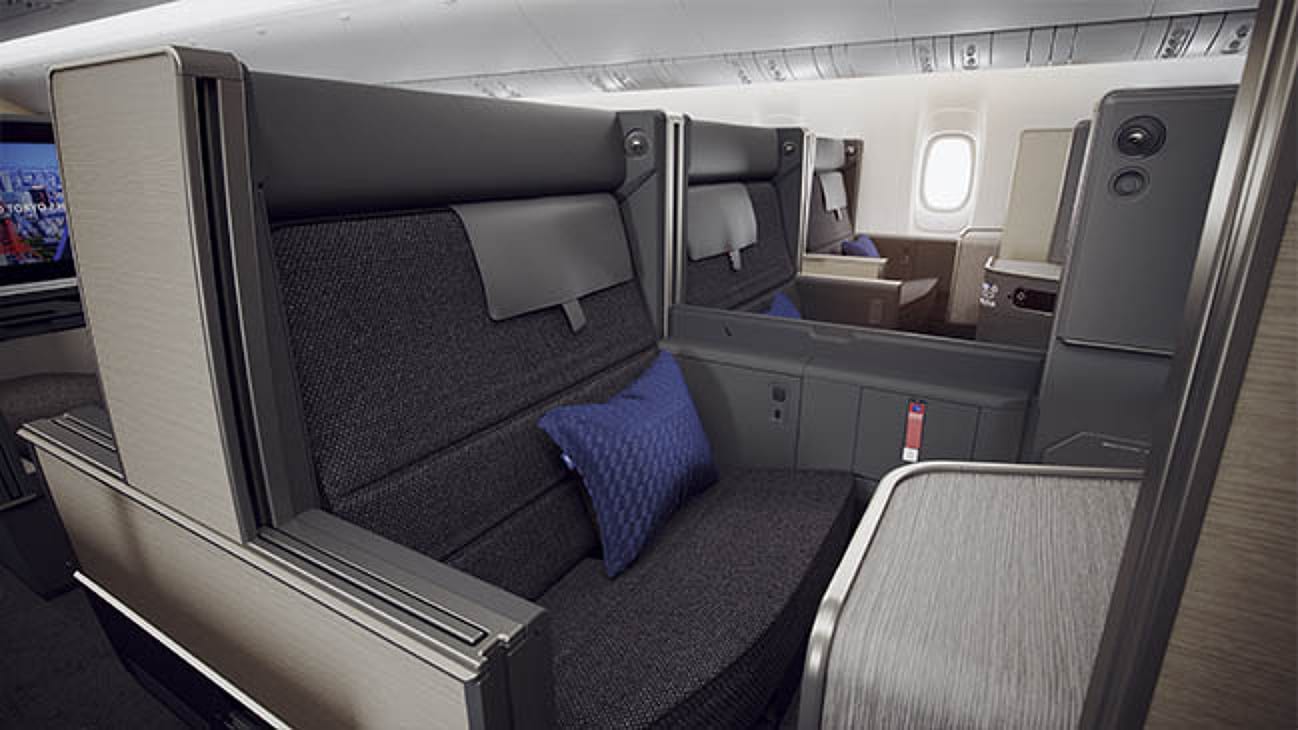 Escape to the Caribbean on the Cheap
Pining for the beaches of Aruba (AUA), Saint Martin (SXM), or elsewhere? Transferring your Amex points to British Airways is your answer.
British Airways uses a distance-based chart, where the number of miles you need to book a flight depends on how many miles you're flying. That means short flights are often a bargain – even after a recent price hike for using British Airways Avios on partner airlines like American.
To keep things short and cheap, the best play is flying from East Coast American Airlines hubs like Miami (MIA), Charlotte (CLT), Philadelphia (PHL), or New York City-LaGuardia (LGA). British Airways charges for flights per segment, so you'll want to make sure to find nonstop flights on American.
When you do, it can be a goldmine for getting to even far-flung Caribbean islands – like St. Lucia (UVF) – using miles.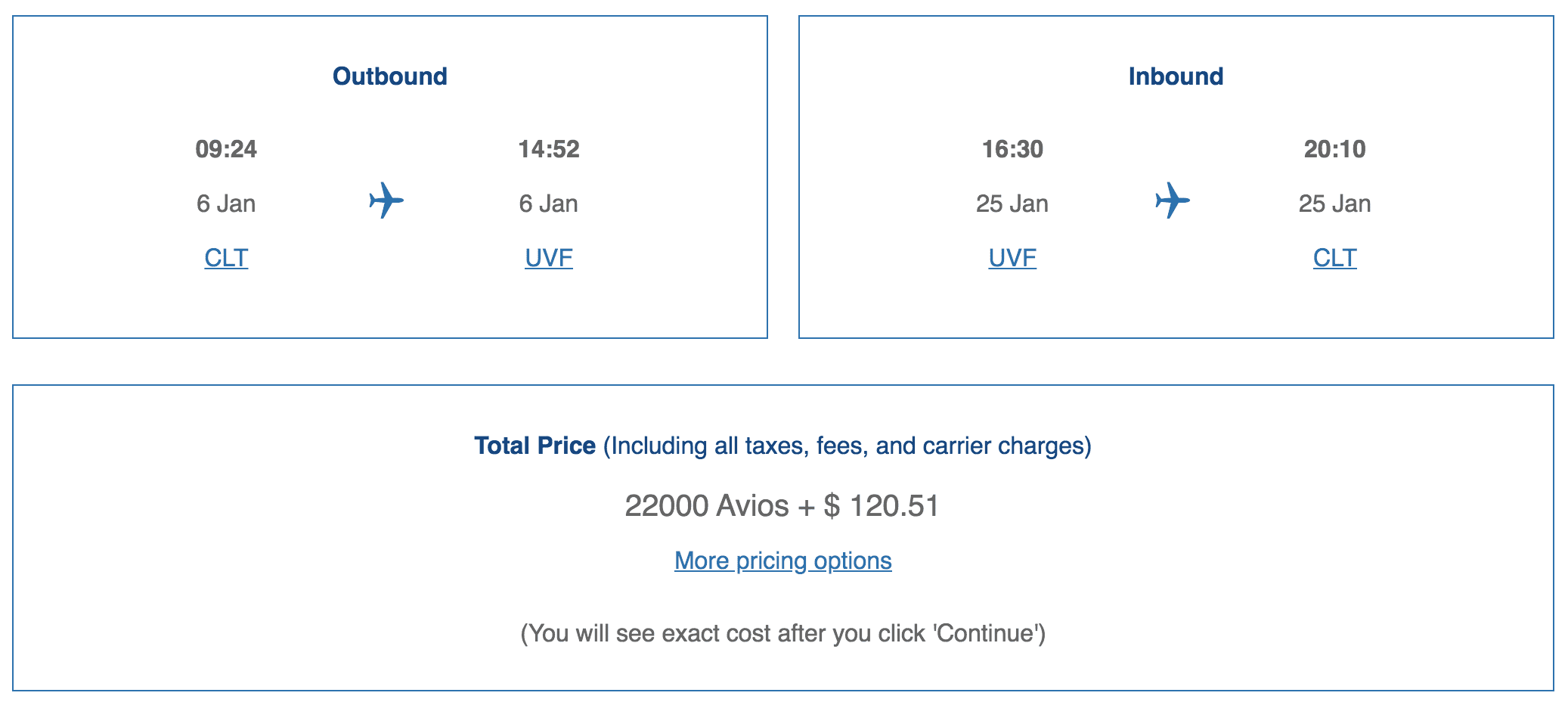 Fly Around the World with ANA Miles
Transferring your Amex points to ANA is one of the best ways to fly business class to Japan. But it's also without a doubt the best way to book an around-the-world ticket in style. Talk about a bucket-list trip!
But beware: This is not for the faint of heart. Booking one of these around-the-world itineraries is complex and full of potential pitfalls. Stitching together the award availability to fly Star Alliance airlines across the globe can be time-consuming – especially in business class.
But trust us, it's worth the work to book a trip around the world in business class for 125,000 or 145,000 miles … total. Yes, that means a trip around the world is easily within reach with your Amex points.
Our friends at God Save the Points put together an amazing guide spelling out everything you need to know to book. Here are some things to keep in mind:
You have to fly west-east or east-west, and you cannot backtrack.
You can book up to 12 flight segments, with eight total stopovers (including up to four in Japan and three in Europe).
Your trip must last at least 10 days.
You can only fly with Star Alliance airlines like ANA, EVA, Turkish, United, Lufthansa, etc.
How many miles it will cost you to book will depend on which cabin you're flying and how long your total journey is:
Use GCmap.com to plug in your itinerary and get a readout of how many miles your flights will be. But the sweet spot here to aim for is 20,001 to 22,000 miles. It should be fairly easy to put together an itinerary in that window, costing you just 125,000 miles to fly around the world in business class.
You could easily do much more, but here's a quick example of a very simple around-the-world trip you could book for 125,000 ANA miles.
Fly EVA's outstanding business class from Chicago-O'Hare (ORD) to Taipei (TPE), where you can spend a few days exploring one of Asia's most underrated gems.
Fly EVA or Singapore Airlines business class down to Singapore (SIN), stuffing yourself for days at the city's amazing hawker centers
Hop on Turkish Airlines' new business class on the 787 Dreamliner and fly to Istanbul (IST), steeping yourself in the bazaars before heading out to Bodrum, Turkey for some beach time.
Continue west to London (LHR) – or Paris-Charles de Gaulle (CDG), Amsterdam (AMS), or any other European hotspot. Time it right, and you can fly to Munich (MUC) in time for Oktoberfest 2021!
Catch a ride back to Chicago-O'Hare (ORD) in United's latest and greatest Polaris business class.
All that (and potentially much more) clocks in at 20,350 miles – which means it costs just 125,000 miles. You'll want to focus on flying airlines like Turkish, EVA, United, Singapore, Asiana, or even Air New Zealand to avoid some of the most exorbitant fees.
But there may be no better way to put a massive bonus of Amex points to use.
Bottom Line
There's a reason why the Platinum Card from American Express and the American Express Gold Card are at the top of the list for so many travelers. A 60,000-point welcome bonus – or much more – is just a small part of the reason why it's earned its place in many wallets.
Ultimately, this list is just a small slice of what's possible with Amex points. What would you do with your Amex points?