The Business Platinum Card® from American Express is one of my favorite travel rewards credit cards available in the marketplace today. Not only does it offer a welcome offer bonus of up to 120,000 Membership Rewards points after spending $15,000 within the first three months, but it also has one of my favorite benefits of ANY travel rewards credit card available.
What is my favorite benefit of the Amex Business Platinum card? If you hold the card and book travel through the Amex Travel portal, you will get 35% of your points back for ANY first or business class flights, and all flights booked with your selected airline.
In this post, I will walk through how exactly this benefit works and how Amex Business Platinum cardholders can take advantage of it.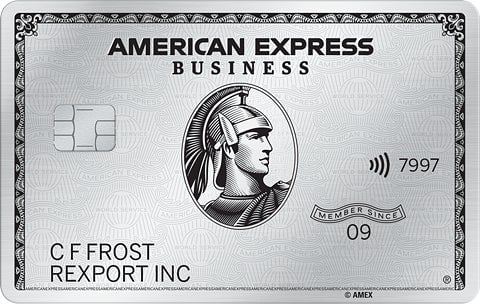 Click Here to learn more about the Business Platinum Card from American Express.
Select Your Airline
Each year you hold the Amex Business Platinum credit card, you will be able to select a qualifying airline for a few different benefits the card provides. The first is up to $200 in annual airline incidental fee credits that can be used for such things as checked bag fees, lounge access and more. This is a calendar year benefit and you will only receive credit for charges made with your selected airline.
The second benefit provided is my favorite benefit mentioned above. When you use the Membership Rewards Pay with Points feature to book flights with your selected airline, you will receive 35% of the Membership Rewards points used back! Further, you will receive the 35% points rebate for travel booked in a business or first-class cabin on ANY airline, not just the airline you selected at the start of the year.
Amex allows you to use the rebate for up to 1,00,000 Membership Rewards points back per calendar year, per each Membership Rewards account.
Thrifty Tip #1: You can only choose your selected airline upon opening an account and then once per year in January. Make sure you choose this wisely.

Booking a Flight on Your Selected Airline
Let me give you a real-world example of how this works. Let's take the following Delta flight deal from Philadelphia to Reykjavik, Iceland (PHL – KEF) from late August. I was able to pull up this fare on Delta's website for $547.91 as pictured below.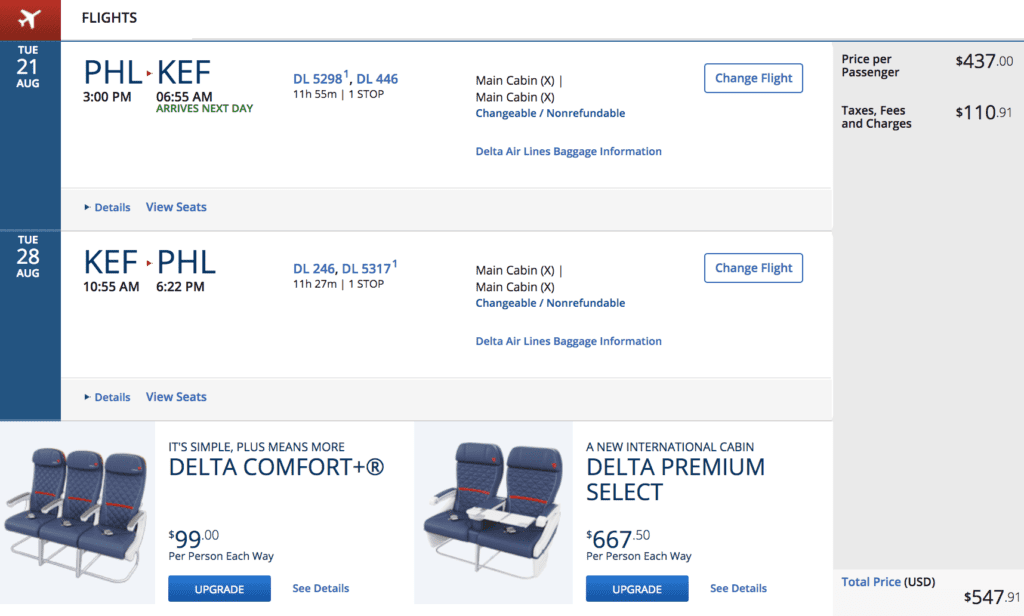 From here, I can search for this exact flight in the Amex Travel portal. As you can see from the screenshot below, I get the same price of $548 for the roundtrip fare. And Instead of paying cash, the Amex travel portal allows me to use Membership Rewards points to book this travel.
When you use Amex Pay With Points, you will get 1 cent per point towards the cost of a ticket. Because of this, I can pay for the ticket with 54,791 Membership Rewards points.
This is great, but that's not where the story ends. Because my selected airline for 2019 is Delta and the fare above is also from Delta, I will receive a 35% rebate on the 54,791 Membership Rewards points used by booking through Amex Travel just for holding the Amex Business Platinum card.
A 35% rebate on 54,791 Membership Rewards points is 19,177 points. That means, after this is all said and done, I was able to book this fare for 35,614 Membership Rewards points! 
One of my favorite parts of this benefit is that you will still earn miles and elite qualifying credits from the airline. In this case, I will earn Delta SkyMiles and both MQMS and MQDs towards Delta Medallion status.
When Amex first launched this benefit on the card back in 2016, it offered a 50% rebate. This allowed you to get about 2 cents per Membership Rewards point. This was an incredible offer and seemed too good to be true. Sadly Amex agreed and lowered the benefit to 35% which in my opinion is still a great deal.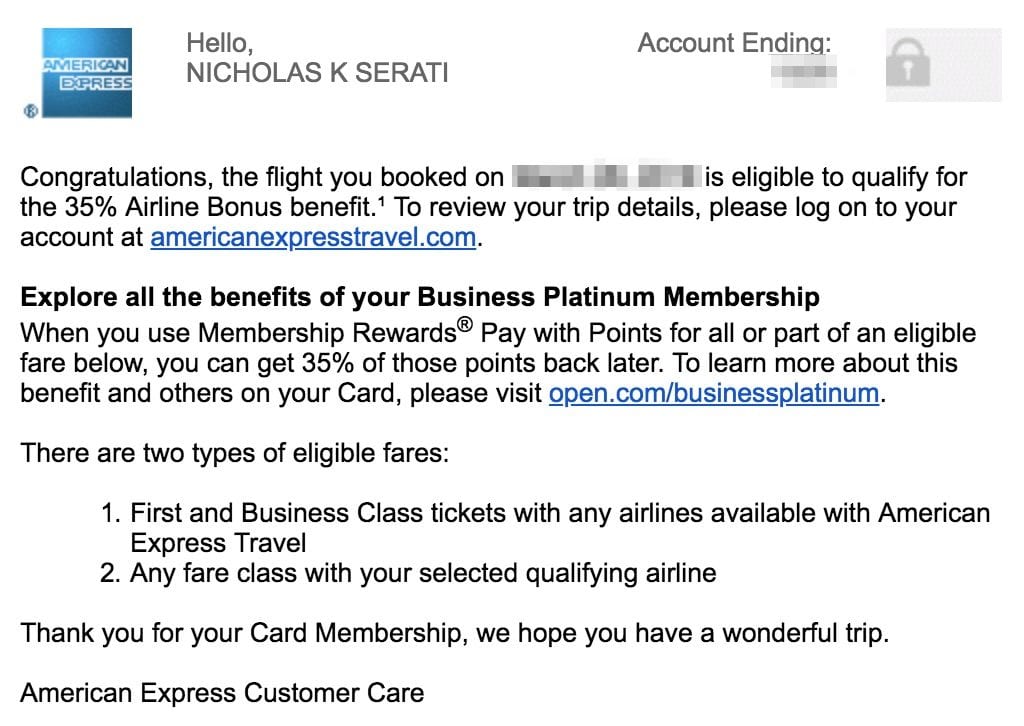 Bottom Line
This is one of my favorite benefits offered from any travel rewards credit card. It's a great way to save even more money on flight deals you find here or with your Thrifty Traveler Premium membership. Sadly, the benefit is only available on the business version of the Platinum card from American Express.