Call it a three-peat: Qatar Airways once again claimed the top spot in the annual SkyTrax airline rankings for 2022 released Friday.
It's the airline's third consecutive win in the SkyTrax rankings dating back to 2019 – the awards were not issued in 2020 – and Qatar's seventh win overall. With the world's best business class in Qatar Qsuites and an excellent economy seat, too, it's not a big surprise.
Not familiar with Qatar Airways? Read our Qatar Qsuites review – and a review of Qatar economy, too!
The Doha-based airline edged out fan-favorite Singapore Airlines, which won the distinction in 2018, for another year at the top of the podium. Other renowned airlines including Emirates, All Nippon Airways (ANA), and Qantas rounded out the top five spots. Japan Airlines (JAL), Turkish Airlines, Korean Air, and SWISS all placed in the top 10.
While airlines celebrate and publicize these SkyTrax rankings, you should take them with a grain of salt. The company doesn't provide much detail on its methodology for picking winners – plus, it's a major consulting firm for the same airlines it ranks, leading to concern that clients get a boost in the final results.
Still, who doesn't love a good list – and we can hardly argue with the first few positions on this year's leaderboard. Just keep all that in mind as you scan through SkyTrax's full list of the top 100 airlines for 2022.
Best Ranked U.S. Carriers
Scan the list of the top 100 airlines, and you won't find a U.S.-based carrier in the top 20.
But Delta Air Lines was SkyTrax's highest-ranked U.S. carrier at #24. Despite its scheduling snafus this year, that's an improvement – Delta was 30th in the 2021 rankings.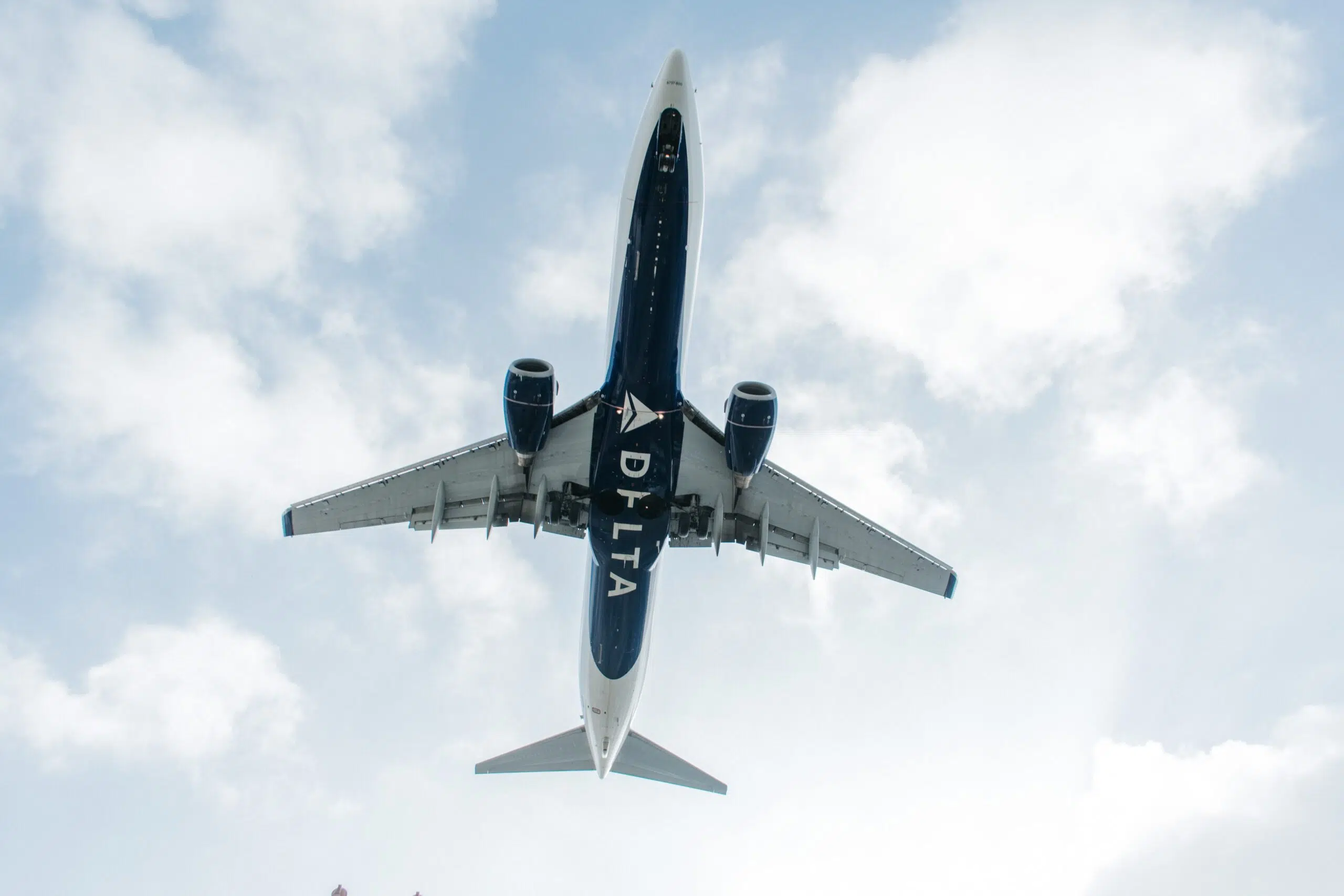 Behind them at #35 in the overall rankings was Southwest Airlines, which came in at #39 in 2021.
Other notable domestic airlines in the SkyTrax top 100 are JetBlue at #41, Alaska Airlines at #59, United Airlines at #60, #65 Hawaiian Airlines at #65, and American Airlines at #68.
You can see the full list here.
Best Ranked by Cabin
World's Best Economy Class: Emirates
When it comes to economy class, Emirates takes the top spot – edging out both Qatar Airways and Singapore Airlines. Emirates won SkyTrax's best economy overall from Japan Airlines, which was voted the world's best economy class in the 2021 rankings.
While Emirates won the overall award for the best economy class, Japan Airlines did keep the top spot for the seat itself thanks to more generous legroom and seat width than you'll find on any other airline.
JAL calls these seats the "Sky Wider Economy" seats, and they live up to the name. At up to 19 inches wide, these seats are substantially wider than what airlines like American flies on many of the same routes, where you'll get 16 inches to 17 inches of width. And when you are flying economy, every inch is critical.
How does the airline do it? JAL installs just eight seats in each row of economy on its Boeing 787s – while most airlines opted for nine-seat rows. That means much more space for every passenger.
Related reading: Japan Airlines is the Best Way to Fly Economy to Asia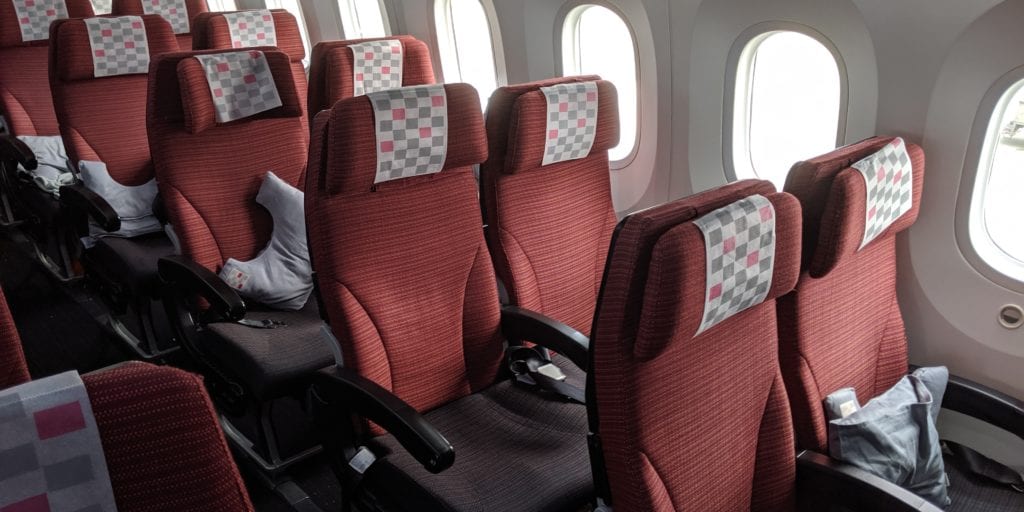 But Emirates won the economy award as a whole, while also winning SkyTrax's recognition for the best catering in economy.
Read more: A Full Review of Emirates Economy on the A380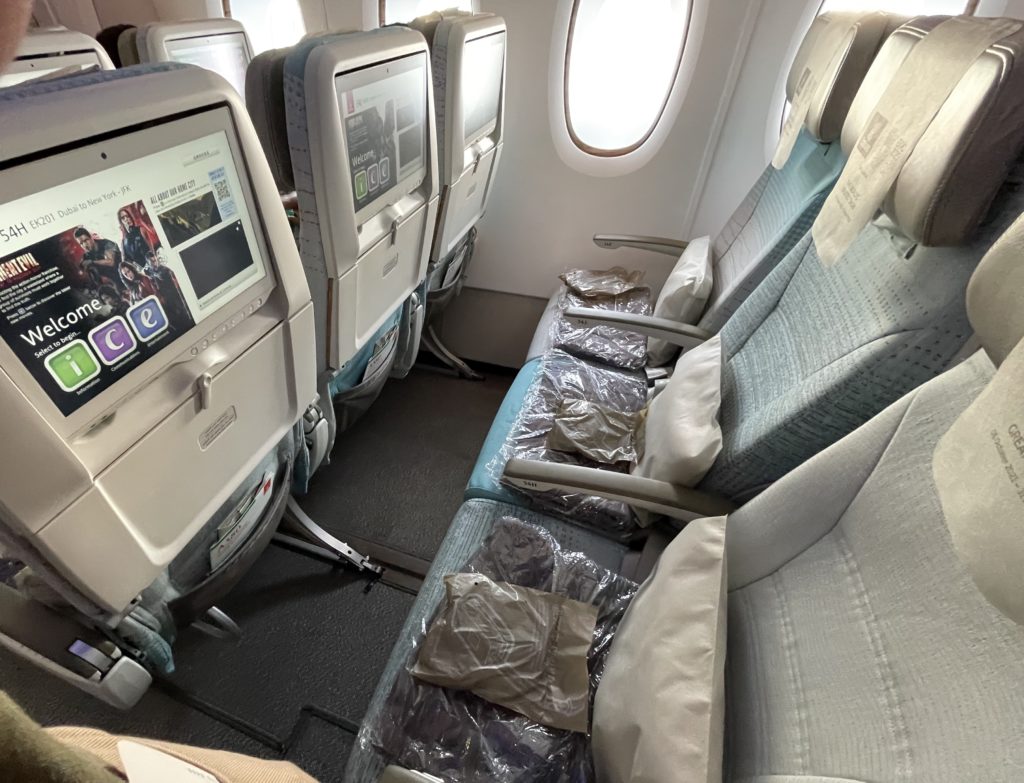 World's Best Premium Economy Class: Virgin Atlantic
For the second straight year, Virgin Atlantic took the top spot in the SkyTrax rankings for the world's best premium economy.
Delta took the ratings shop's top spot for premium economy among North American Airlines, and also finished 10th in best premium economy class worldwide.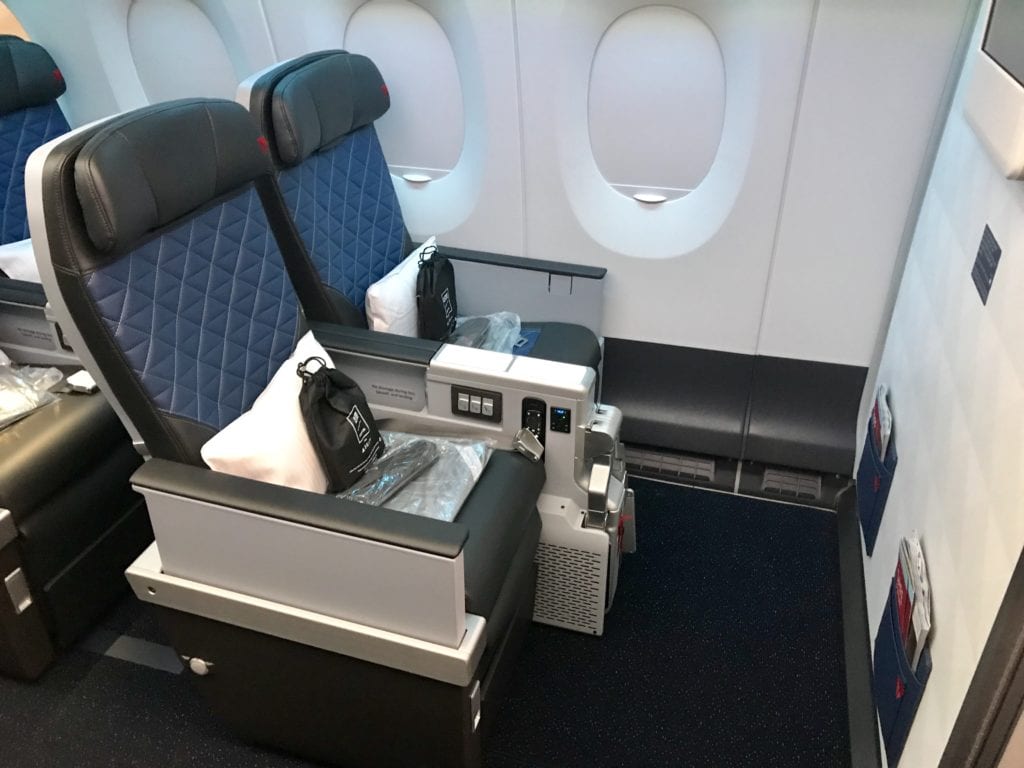 For the seats themselves, Emirates took SkyTrax's top ranking for the best premium economy seats with a brand new product that officially took flight this summer. The airline says 120 of its planes will eventually get outfitted with these new cabins. The new seats have 40 inches of legroom, wider seats, and extra bells and whistles like dedicated leg rests, larger entertainment screens, and more.

World's Best Business Class: Qatar Airways
When it comes to business class, SkyTrax came to the same conclusion we did: Qatar Airways' QSuites take the cake as the world's best.
Qatar earned the #1 spot in the world's best business class airline for the second straight year. Singapore Airlines, ANA, Emirates, and Etihad Airways also finished in the top five.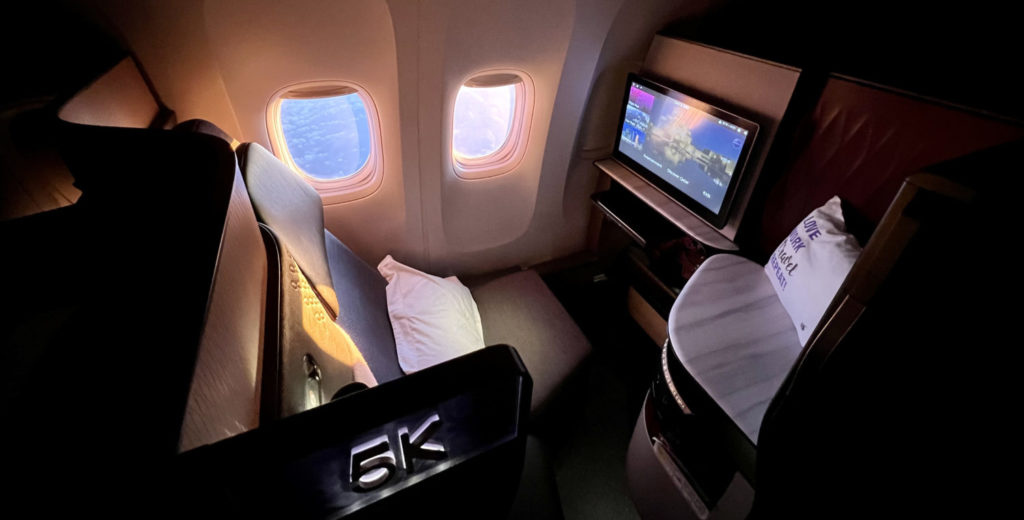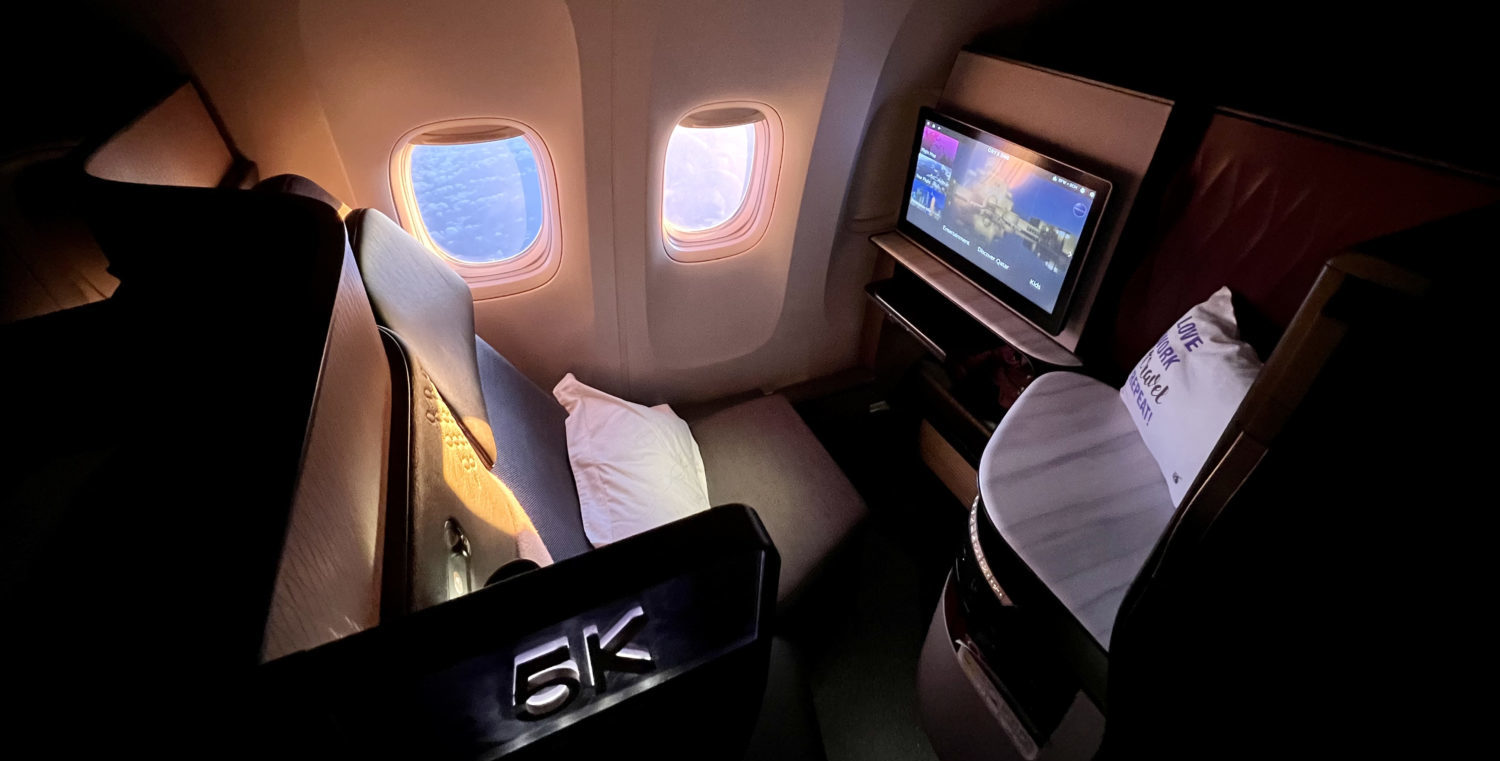 Read more: Pandemic or Not, Qatar Qsuites Still Stands Above the Rest
World's Best Business Class Lounge: The Virgin Atlantic Clubhouse (LHR)
As far as business class lounges go, the Virgin Atlantic Clubhouse at London Heathrow (LHR) took the top spot from SkyTrax this year.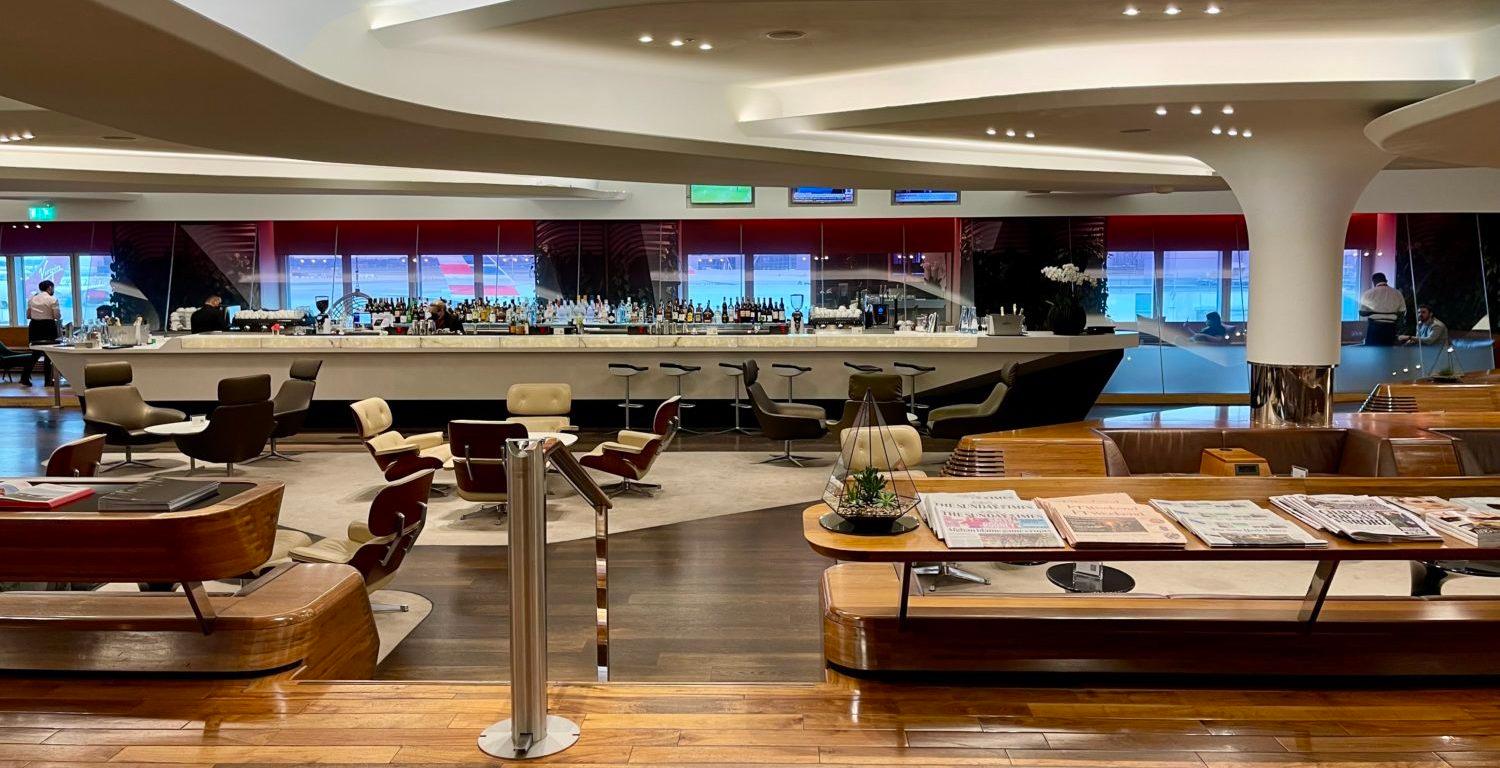 Qatar's Al Mourjan lounge in its Doha (DOH) hub also topped the worldwide rankings, coming in at #2 on SkyTrax's list.

The Turkish Airlines Lounge at its hub in Istanbul (IST), Singapore Airlines' business class lounge in Singapore (SIN), and Air France's business class lounge in Paris (CDG) round out the top five.
The United Polaris Lounge in Houston (IAH) was SkyTrax's top-rated business class lounge in the U.S. – coming in at number seven on the list.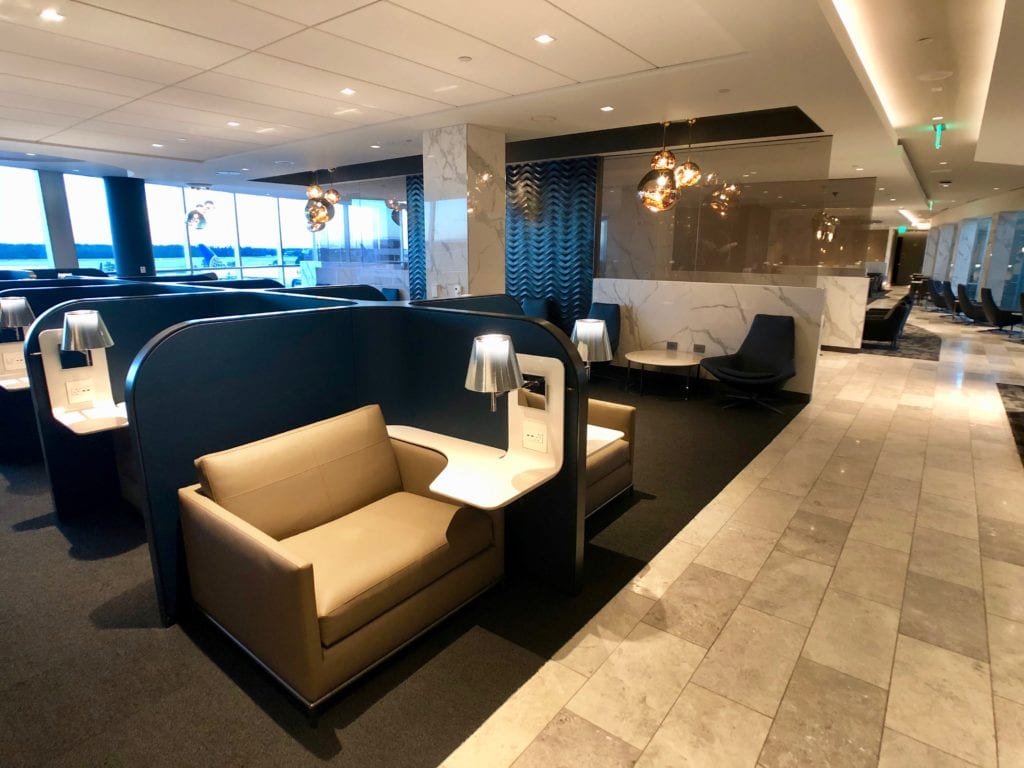 World's Best First Class: Singapore Airlines
For those with finer tastes, Singapore Airlines was voted SkyTrax's best first-class airline of 2022 for its incredible first-class suites onboard its Airbus A380 aircraft. This is the second straight year Singapore has won this award.

Emirates took the second spot on that list with SWISS, Air France, and ANA (All Nippon Airways) rounding out the top five. Notably, Lufthansa First Class fell out of the top five to number six in the 2022 SkyTrax rankings.
Related: Business Class vs First Class: What's the Difference?
About SkyTrax
SkyTrax's rankings are one of many in the travel world, so they're certainly not definitive.
The company says its rankings are the result of 13.42 million customer satisfaction surveys collected over 13 months (Sept. 2021 to August 2022). Notably, SkyTrax says the 2022 awards comprise a mix of more normal travel times combined with some travel during the COVID-19 pandemic. Read more about SkyTrax's scoring methodology here.
There's plenty of reason to doubt aspects of the SkyTrax rankings – and many do. SkyTrax is a big airline consulting firm, and many question whether their clients get preferential treatment in their award classifications.
Bottom Line
Whether you're flying up in Qsuites or in economy, Qatar Airways is tough to beat … and SkyTrax agreed, putting Qatar Airways at #1 in the world for a third consecutive year.
Check out the full list of award winners in the SkyTrax 2022 rankings.
Lead Photo (CC BY 2.0):  Mark Harkin