The sun rises in the east. It sets in the west. And airlines and hotel chains will tweak their programs to charge you more miles – or eliminate the best deals altogether.
Those are certainties in life. It's why we urge travelers to stop hoarding their miles and put them too use. Wait too long, and that awesome flight or hotel night you've been considering may disappear.
We may not have a crystal ball, but here are a handful of award redemptions and related deals that we feel could disappear in the weeks and months to come. Take advantage while you still can … or don't say we didn't warn you.

ANA First Class from 55K Points via Virgin Atlantic
Mark your calendars for March 2.
Months after it was first announced, that's the date Virgin Atlantic will officially join the SkyTeam alliance with the likes of Delta. And that could be the only excuse the airline needs to kill off what's easily the single best deal in the world of points and miles: Booking ANA First Class between the U.S. and Tokyo for just 55,000 or 60,000 points Virgin Atlantic points each way.

See, ANA is part of the Star Alliance. So while it may not happen on day one, that cross-alliance mishmash probably won't fly for long. It's likely only a matter of time before Virgin Atlantic is forced to kill off the ability to book ANA as well as other one-off partnerships with carriers like Singapore Airlines and Air New Zealand.
But really, the writing has been on the wall for years: This redemption was simply too valuable to last much longer.  Why on earth should you be able to book a $10,000-plus first class seat to Tokyo for just 55,000 points – and sometimes less, thanks to regular transfer bonuses of 30% from the likes of Amex or Chase.
Considering these exact same flights will run you 121,000 United MileagePlus miles or 110,000 points from Air Canada Aeroplan, this one is ripe for the chopping block. Same goes for all the other ways of redeeming Virgin Atlantic points for ANA flights, including business class and economy.
How to Book It
The trick is finding award availability, as ANA is incredibly stingy with releasing these first class seats.
You can regularly scroll through many months' worth of flights without seeing a single first class award available flying to or from airports like New York City (JFK), Chicago-O'Hare (ORD), Los Angeles (LAX), San Francisco (SFO), or Honolulu (HNL).
But every once in a while, a unicorn fare pops up – or a few of them. In just the last few weeks, we've sent Thrifty Traveler Premium+ alerts for wide-open ANA First Class availability from both San Francisco and Honolulu later this year. Best of all, these flights were all in ANA's latest-and-greatest first class seats on their Boeing 777s.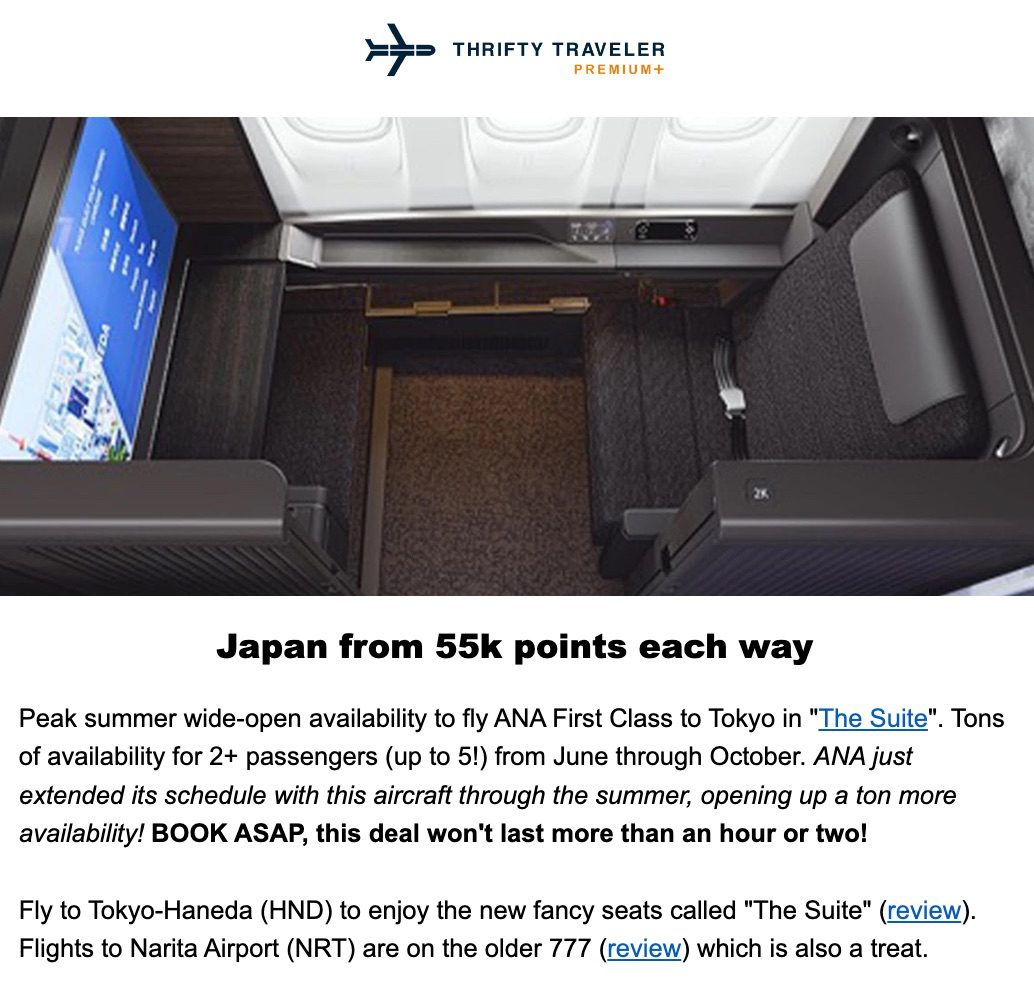 Get award space alerts for the best ways to use your points and miles with Thrifty Traveler Premium+!
Once you've zeroed in on a first class award seat, you'll need to pick up the phone and call Virgin Atlantic at 1-800-365-9500 to book. Don't worry: Virgin agents are typically exceptional. In our experience, calling in the afternoon (when most Brits are asleep across the pond) is a surefire way to get through quickly.
Not only will it cost you shockingly few Virgin Atlantic points to book, but those points are amazingly easy to earn. Virgin Atlantic is a transfer partner of Chase, American Express, Capital One, Citi, and even Bilt Rewards.
So if you're earning points with cards like the Chase Sapphire Preferred® Card, Capital One Venture X Rewards Credit Card, or the American Express® Gold Card, you can easily transfer those points to Virgin – typically instantly, too. Virgin passes on about $350 in taxes and ANA fuel surcharges on these one-way awards, or a bit more if you're flying from Tokyo back to the states.
Read our full guide to booking ANA flights via Virgin Atlantic!
Qsuites to South Africa for 75K AAdvantage Miles
It actually sounds absurd when you spell it out.
You can book a nonstop flight from the U.S. to Doha (DOH) in the unbeatable Qatar Qsuites for 70,000 American AAdvantage miles. Tacking on another nine- to ten-hour business class flight as far down as the tip of South Africa? Just 75,000 miles total for more than 20 hours flying in the world's best business class.
That's right, it'll cost you just 5,000 miles more to continue all the way down to Cape Town (CPT), Johannesburg (JNB), Zanzibar (ZNZ), or practically anywhere in Africa. This sweet spot in American's award chart is easily the best way to get down to South Africa.

Change is in the air for American's AAdvantage program, too. Starting next month, the airline will phase in dynamic award pricing when redeeming American miles for AA flights. Dynamic award pricing is airline doublespeak for "we charge you however many miles we want" – often based largely around the cash price.
That new system won't apply to booking Qatar Airways flights or other partner award redemptions right off the bat. But the door is open, and it's only a matter of time before American starts taking a scalpel to its award chart to increase how many miles it takes to book some of these valuable sweet spots.
Heck, even the days of a 70,000-mile ride in Qsuites to the Middle East may be numbered.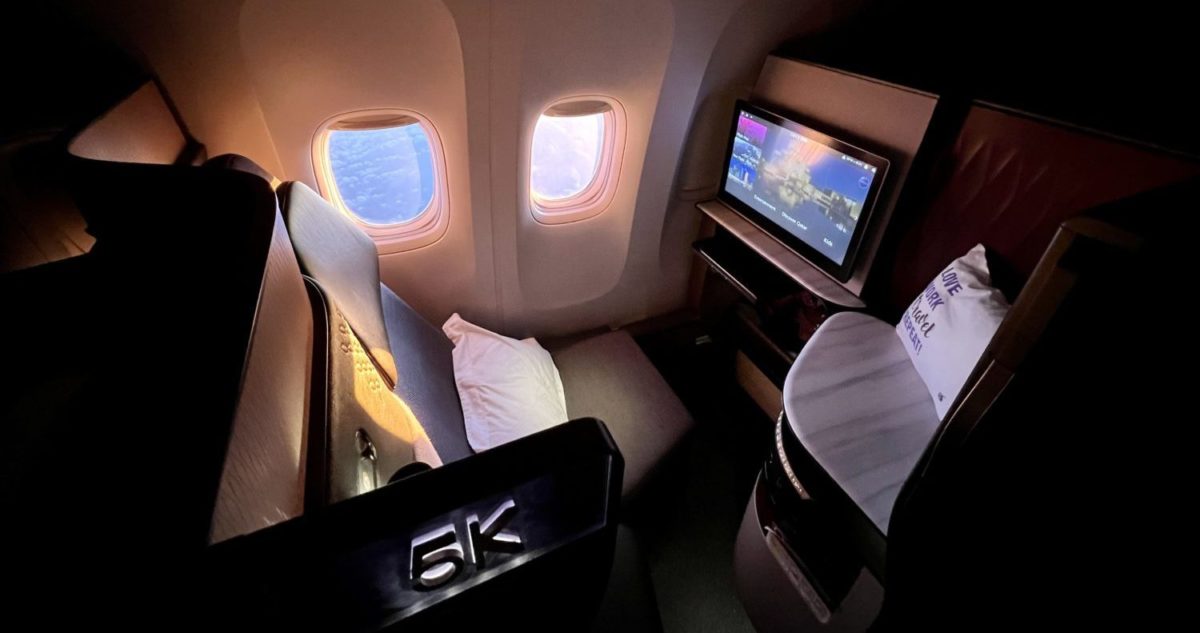 Read our full review of flying Qatar Qsuites from Dallas to Doha!
How to Book It
There's a virtual laundry list of reasons for earning American AAdvantage miles. But its powerful and easy-to-use site is near the top, as it makes it fairly easy to find the flights you want – whether that's a lie-flat seat to Hawaii or a Qsuite to South Africa.
For several months, any availability to fly Qatar Qsuites disappeared from AA's site unless you were looking just a month or two before departure. Fortunately, that has changed: It's much easier to search and book Qsuites online through American once again!
Availability to book flights seems to come in waves. Sometimes you'll see a months of award availability to snag these suites bookable online with American. Other times, the calendar goes blank.
Your best bet is almost always by searching eight-plus months in advance, starting by searching for nonstops straight from one of the dozen-plus U.S. cities. Once you've found that ultra-long-haul flight, change your search destination to wherever you're heading in Africa and filter for one-stop flights in business class.
… or just let us do the work for you with alerts like this one.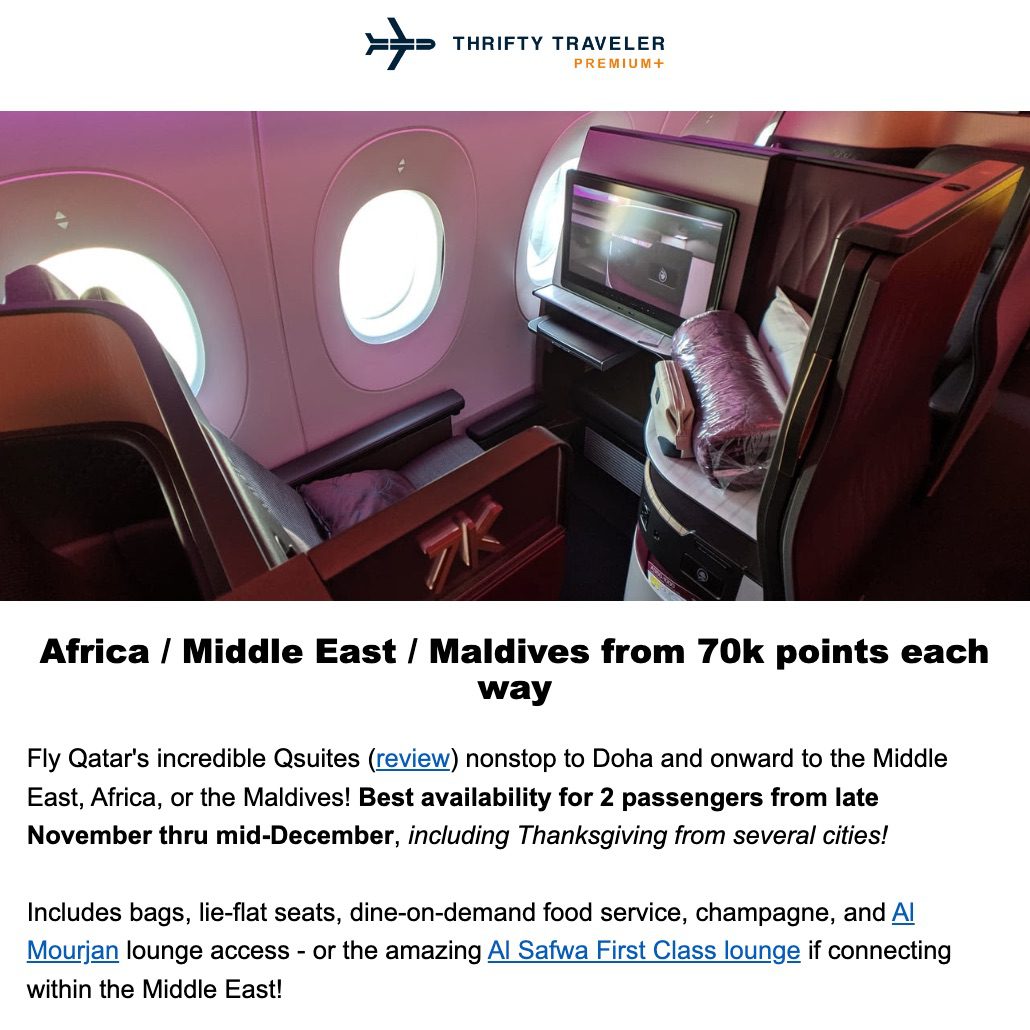 Whether you're heading to the Middle East or have a trip to Cape Town on the bucket list, we're constantly searching for Qsuites availability for our Thrifty Traveler Premium+ members. And we're constantly finding it, too: We've sent more than 10 alerts with wide-open opportunities to book these suites in the last year.
Want more AAdvantage miles? Learn how you can quickly earn 110,000 miles!
Delta One to Europe for 50K
It's sad to even type these words: We're concerned that one of the best workarounds to book a Delta One business class seat to Europe could soon meet its end.
But let's back up and highlight just how great of a deal this is. Even when Delta is charging 250,000 SkyMiles or more, you can sometimes book that exact same seat using just 50,000 points via Virgin Atlantic. Pick the right route, and you can even make that flight in a Delta One Suite.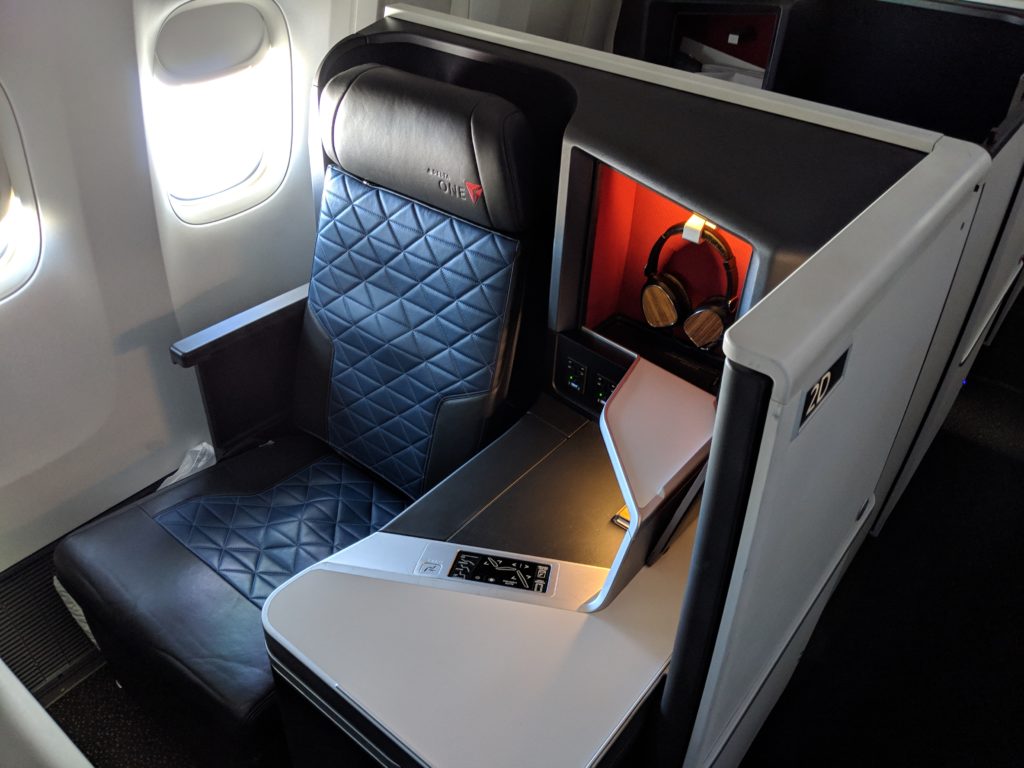 The trick has always been finding award availability: It's either there … or it's not available at all. And there's little rhyme or reason behind when a Delta award seat is available through Virgin Atlantic.
But it got much, much easier last summer and fall, when we found and sent Thrifty Traveler Premium+ members more than a half-dozen alerts to book Delta One from many U.S. cities to Paris-Charles de Gaulle (CDG), London-Heathrow (LHR), Zurich (ZRH), Berlin (BER), and other destinations in Europe.
Lately, though, it's a different story. It's been many months since we've seen even one or two flights bookable for 50,000 Virgin Atlantic points … all the way through 2023 and into early 2024. That's a concerning trend.
Plus, Virgin Atlantic has done it before. Not long ago, you could also score a Delta One Suite to Tokyo-Haneda (HND), Seoul (ICN), or elsewhere in Asia for just 60,000 points. But the British airline chopped that at the start of 2021, swapping to a distance-based pricing format that pushed the award rates as high as 165,000 points each way. Gulp.
Could Virgin come back and finally kill this one off, too – maybe at Delta's behest? It wouldn't surprise us in the least.
How to Book It
First and foremost: Patience. Oh, and a metric ton of flexibility.
Don't count on simply plugging in your home airport like Boston (BOS) or Minneapolis-St. Paul (MSP) and your favorite European city and stumbling into business class seats for 50,000 points on the first try. You may need to try a dozen or more different city pairs and use the secret way to pull up Virgin's monthly calendar to find much of anything these days.
But if you strike gold, there's an upside: Getting 50,000 Virgin points is almost laughably easy. You can't transfer Delta SkyMiles to Virgin, but Virgin Atlantic is a transfer partner of Chase, American Express, Capital One, Citi, and even Bilt Rewards. Having 50,000 points with any of those programs can instantly get you the 50,000 Virgin points you need to book.
Randomly Cheap Award Rates with Avianca LifeMiles
We just can't quit you, Avianca LifeMiles.
Yes, the website can be finnicky. Customer support can range from "well that was painful" to "never again." And if you need to cancel an award ticket booked with LifeMiles, prepare to pick up the phone for an hour then pay up to $200 to get your miles back.
But you put up with all that crap for some serious sweet spots booking with LifeMiles, at lower mileage rates than you can find from any other airline program – plus $50 or less in taxes and fees. That includes some truly bizarre quirks where award rates are even cheaper than LifeMiles' award chart says they should be, like:
Chaos is what we've come to expect from LifeMiles over the years. But after a massive devaluation that raised award rates flying to much of Asia, things are changing with the Colombian airline's mileage program. All signs point toward the airline pivoting toward some kind of hybrid pricing format, adding some distance-based pricing into the mix so longer flights may wind up costing you a few thousand miles more.
We're by no means confident that these sweet spots will disappear soon. But if you're eyeing a trip to Lisbon and want to fly there in lie-flat seats at a steep discount, I'd probably book sooner rather than later…
How to Book It
First, pop an Aspirin. Headaches are almost always a given when dealing with LifeMiles and its website.
Start by turning to United.com to search for award availability, as it's easily the best site for finding seats bookable with points and miles on almost any Star Alliance airline. Its newer interface isn't our favorite, so follow our tips to pull up the old search tool.
For example, these nonstop flights from New York to Lisbon that show up at 77,000 miles each way should be bookable for 35,000 miles via LifeMiles.

But even when you find what you're looking for, it's no guarantee you'll find it when repeating that search with LifeMiles. If your search comes up empty, try switching from "Smart Search" to "Star Alliance" or even the specific airline you're aiming to fly before hitting enter. Otherwise, we regularly see that LifeMiles doesn't see the same award availability that other airlines like United and Air Canada get.
Fortunately, it's gotten far easier over the last few years to get LifeMiles.
A few years back, American Express added LifeMiles as a transfer partner. That means you can transfer points from your Platinum Card® from American Express or the American Express® Gold Card to your LifeMiles account – and these transfers are typically instantaneous. LifeMiles is also one of the best Capital One transfer partners, if you've got a big stash of Venture Miles after opening either the Capital One Venture X Rewards Credit Card or the Capital One Venture Rewards Credit Card. LifeMiles is a Citi ThankYou transfer partner, too.
The Best Hyatt All-Inclusive Resort
Among the long list of great ways to use World of Hyatt Points – especially at its growing portfolio of all-inclusive resorts – one single property stands above the rest to get almost unbelievable bang for your buck.
You could pay $1,500 or more a night for a stay at small, luxury all-inclusive resort just south of Cancún. Or you could book that room for two, eat truly excellent meals, and sip cocktails all day long … for just 25,000 Hyatt points per night. 

It's called Secrets Impression Moxché, and it just opened late last year in Playa del Carmen in the Riviera Maya. Think of it as a high-end hotel within a hotel: It's located within the broader Secrets Moxché resort.
But this high-end, adults-only property has less than 200 rooms, each with a bigger footprint and an outdoor hot tub. There are private pools and beaches, upgraded amenities, amazing restaurants, and top-shelf liquor. Early reviews suggest it lives up to the hype and then some.
And that's no small matter: In our experience, Hyatt's Ziva and Zilara properties are already a big step above your average all-inclusive resort. But this property is simply in another league.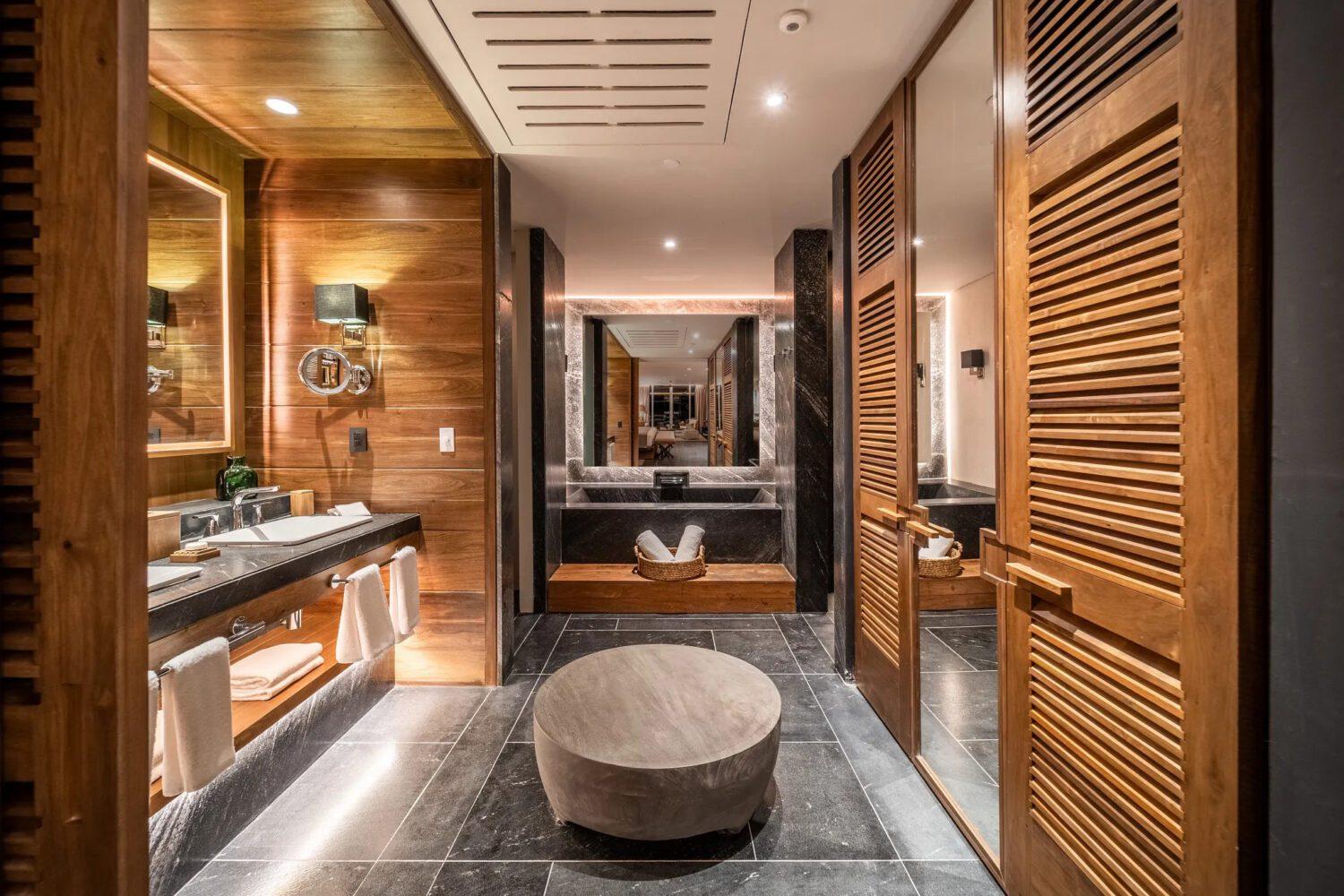 So why worry? Here's the thing: Like clockwork, Hyatt reshuffles its award chart once a year, shifting 100 or so properties up or down in categories, resulting in some changes to how many points you'll need to book a free night. That typically takes place in March with a few weeks warning.
The Secrets Impression Moxché is currently a Category C all-inclusive property that typically costs 25,000 points per night … much like almost every Hyatt Ziva and Zilara property. Given the cash prices to book this luxe all-inclusive, we'd be shocked if that didn't jump considerably in the next month or two.
How to Book It
Sorry to be the bearer of bad news, but it might already be too late. Maybe.
For many months, you could easily lock in a stay at the Secrets Impressions Moxché for 25,000 points per night for a standard stay. But thanks to Hyatt's peak- and off-peak pricing format, that could drop to 21,000 points during slower times or 29,000 points a night when it's busier.
But as of publication, we couldn't find any award availability at this property to book using points. Whether we searched for a two-night stay in the scorching Mexican summer or a few nights in the fall or winter, every search returned the exact same thing:

Maybe that's just a temporary glitch – or maybe you'll have better luck searching than we did. Regardless, it's worth some extra effort to see if you can make it work.
If you find dates you can book here with points, World of Hyatt points are practically worth their weight in gold. It's likely far too late to open the  World of Hyatt Credit Card in time to earn enough points to book this property.
But if you've got some Chase Ultimate Rewards points from cards like the Chase Sapphire Preferred® Card or the Chase Sapphire Reserve®, you're set. Hyatt is a Chase transfer partner – and one of the best, if you ask us. A stash of 50,000 points gets you 50,000 Hyatt points and enough for two nights at this amazing property.
The Hilton Aspire Card
Yes, the whole dang card.
We've called Hilton Honors American Express Aspire Card the single-best hotel credit card, and we mean it. The reality is it's simply too good for what you get.
Sure, a $450 annual fee is steep and won't make sense for everyone. But open the card, pay that fee, and you get a set of benefits, perks, and credits that can easily outweigh that fee right off the bat. That includes:
All that without even counting the 150,000 Hilton Honors bonus you'll earn after spending $4,000 within the first three months with the card.
That is a ton of value for a $450 credit card. Rumors of a fee increase feel like they've swirled for years. Is 2023 the year we finally see that come to fruition? Or does Hilton hack away at some of these benefits?
How to Get It
This one's easy: You just get the credit card.
But remember: Credit cards are serious business. No matter how many points you can earn or how big a punch this card packs with benefits, you shouldn't open a credit card unless you're debt-free and can afford to pay off every dime you charge.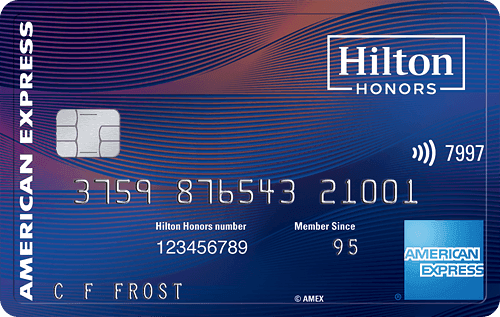 Apply Here for the Hilton Honors Aspire Card (for full disclosure, this is our personal referral link)
Hilton's Uncapped Free Night Certificates
Yes, 2023 could be a double whammy for Hilton lovers.
Free night certificates are a fixture among the big hotel chains and their top credit cards. But most of them cap those certificates, which means you generally can't use them at the most expensive, top-tier properties.
Not Hilton. From a Hilton Garden Inn in Des Moines, Iowa to the Conrad Bora Bora Nui, nothing is off-limits. If you can find standard award availability, you can book it with a Hilton free night certificate.
For example, there's currently gobs of standard award availability at the Conrad Maldives Rangali Island bookable for 120,000 points per night. Those rooms (and dreamy overwater villas) regularly sell for north of $900 a night.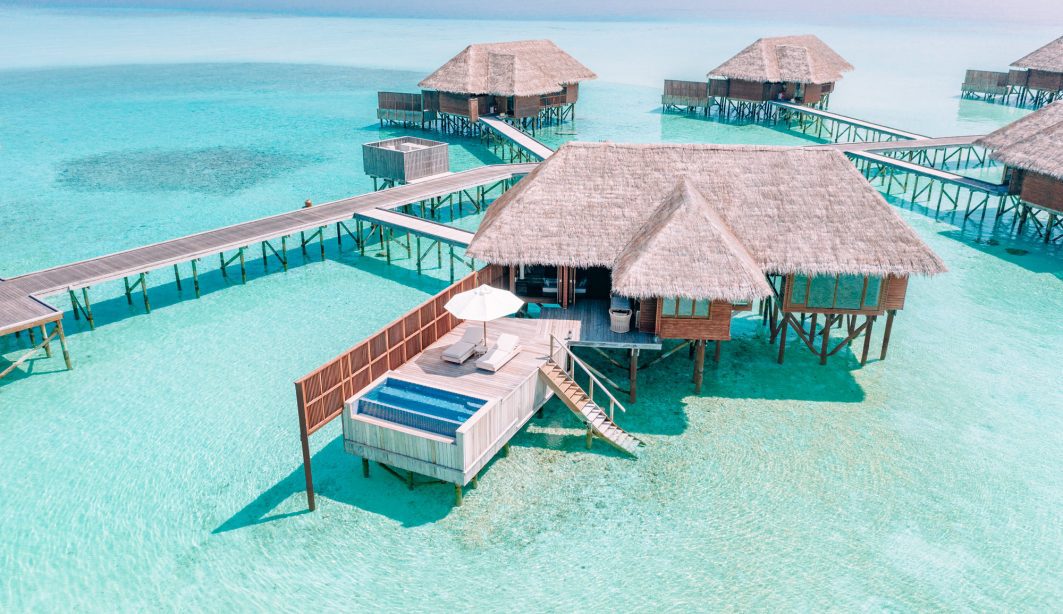 From the Waldorf Astoria in Cabo to the Conrad in New York's Midtown, read our post on the best ways to maximize your Hilton free night certificates!
You'll rarely, if ever, squeeze this much value out of other hotel's free night certificates. But it's no problem with Hilton.
Combined with the fact that you can now use these certificates any night of the week (not just weekends) and get one of them in year 1 with the Hilton Aspire, there's a ton of potential value here.
This one is also ripe for a devaluation, if you ask us. We just hope Hilton isn't listening.
How to Get Them
Some are better than others, but a handful of Hilton's co-branded American Express cards can get you free night certificates.
So long as you can find find standard award availability, a free night is yours. That will be easier to find at some properties than at others – plus, the number of points required for a standard room varies from property to property.
When searching at Hilton.com, click the option to "Use Points" under "Special Rates" and search for just one day at a time – but be sure to click the "My Dates are Flexible" toggle, too, when entering that date to get a monthlong look at the property.
See "Standard Room Reward" listed as one of the redemption options? That's what you want.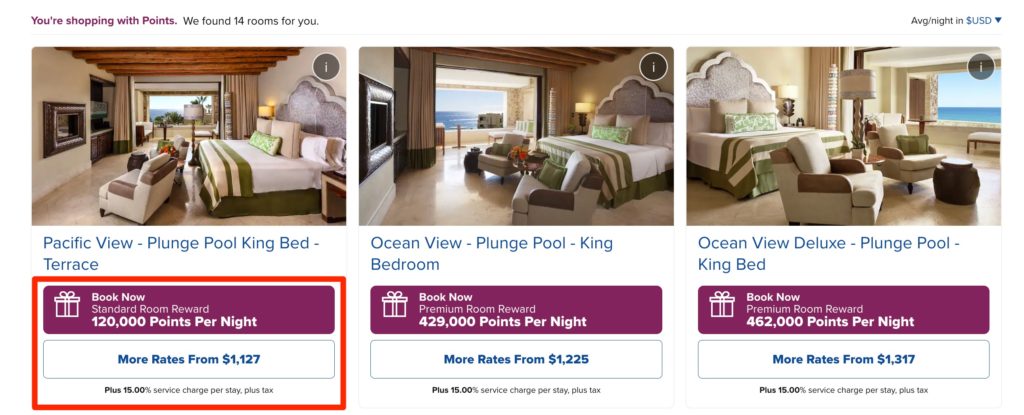 Sadly, you still can not apply them to make a booking yourself online. Rather, you'll need to call Hilton at 1-800-446-6677 to make a redemption. And you'll need both your Hilton Honors account number and your Hilton free night certificate number.

Bottom Line
There's one certainty in the world of travel: The best deals don't last forever.
If one of these deals is on your list, you might want to book sooner rather than later. There's no guarantee any of them disappear … but we wouldn't be surprised to look back in a year's time to see we predicted at least a few correctly.