Everyone wants to travel during the summer months and most years that leads to insanely high flight prices. But, something different is happening this year.
If you pulled up Google Flights earlier this year and searched for flights in the peak summer months of June, July, and August, you may have seen airfare in the quadruple digits … ouch. Sky-high airfare earlier this year likely had a lot of people rethinking their summer travel plans.
Don't write off a summer trip just yet, though. Normal summer flight pricing trends are breaking down, leading to some great deals if you know where to look. The trend towards cheaper and cheaper airfare is strongest closer to home, but if you're looking to travel abroad, you might still be able to book the summer trip of your dreams for less.
So, what's going on with summer flight prices this year? Allow me to shed some light on the situation, and give you some ideas of where you can go for cheap.
Planning to travel this summer? Subscribe to our free daily newsletter to get all our Summer Travel Week stories this week!
Why are Summer Flight Prices Usually So Expensive?
So, why are flight prices typically high during the summer months? It's a familiar economic concept: Supply and demand.
When demand for travel all but disappeared in 2020, it forced airlines to reduce the supply of flights until it returned. Airlines downsized their staff, dropped routes, and reduced flight frequencies, running just 20% of their normal operations or less.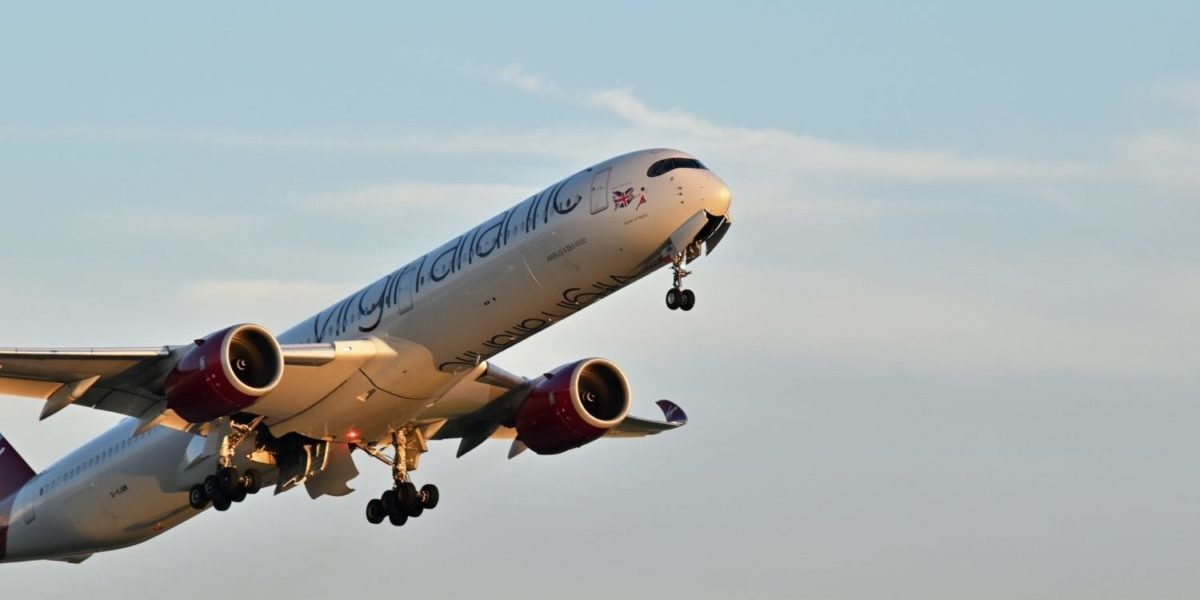 But travel demand has steadily climbed back to levels we haven't seen since before the pandemic, outpacing airlines' ability to carry all those passengers.
Planes are regularly going out completely full now, especially within the U.S. After putting planes in the desert, retiring jets, and downsizing staff to survive the downturn, airlines have been working overtime to grow back to 100% fast enough to cope with this surge in demand.
And that normal demand is even stronger in the months of June, July, and August, when nearly everyone is free to fly.
Combined with ongoing pilot shortages and difficulty replacing the planes they retired, that staffing mismatch has been a major factor in rising airfare. The supply of flights has been unable to keep up with the demand to fly.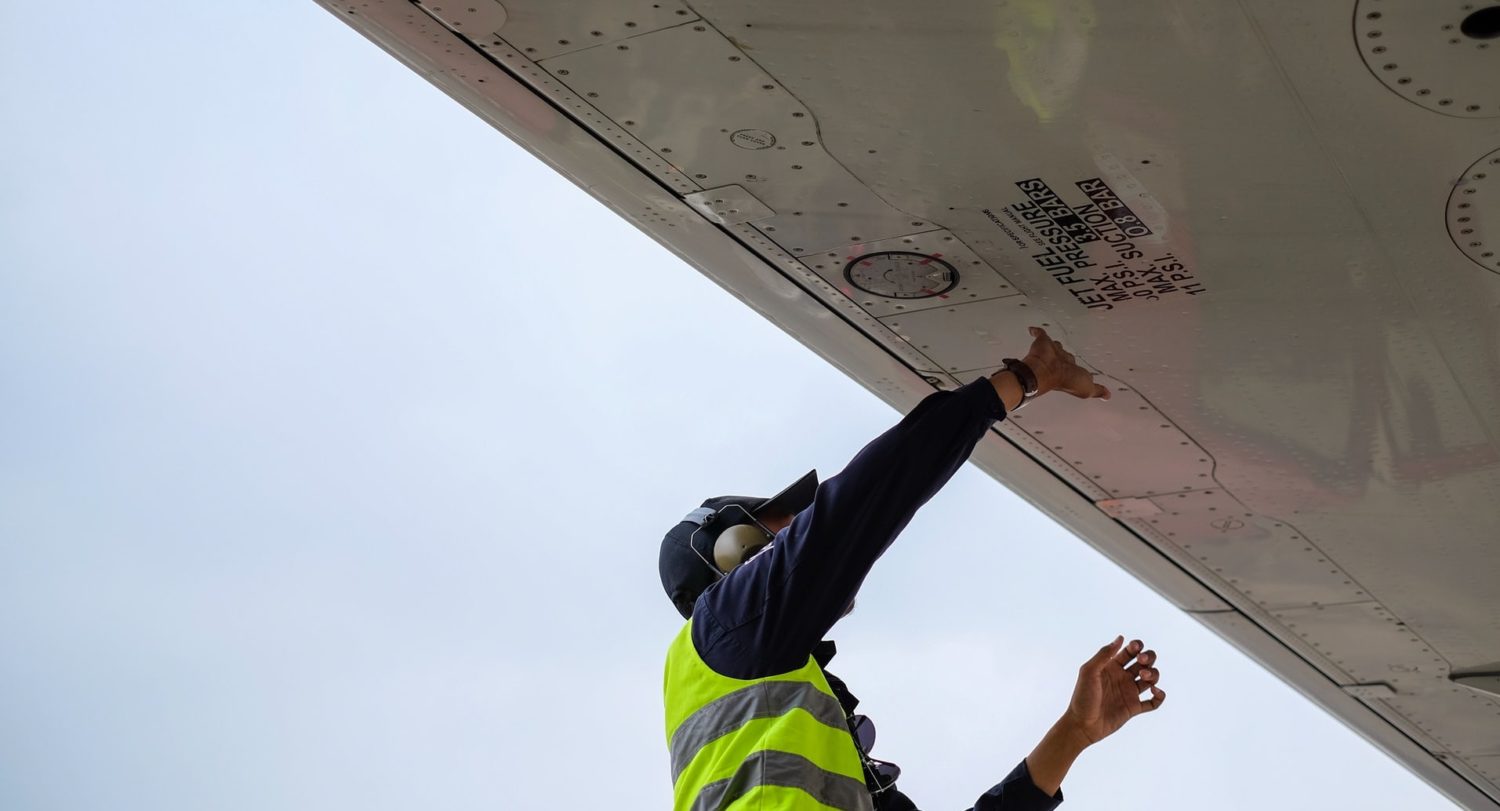 Finally, there's one critical number that will help you understand why flight prices seem to be so high right now: The cost of jet fuel is very high. 
After labor, fuel is airlines' second-biggest cost. And that's not a great trend line for airlines. Over and over again, we've heard major airline CEOs promising to pass along the cost of jet fuel to the consumer. Translation? Fares have to go up.
But What's Happening This Year?
Let's get to the good part! Because the normal summer flight pricing model is breaking down in ways we didn't expect.
Here's an example that is pretty indicative of the greater trend: Cheap peak summer flights to Cape Cod (HYA), Martha's Vineyard (MVY), and Nantucket (ACK).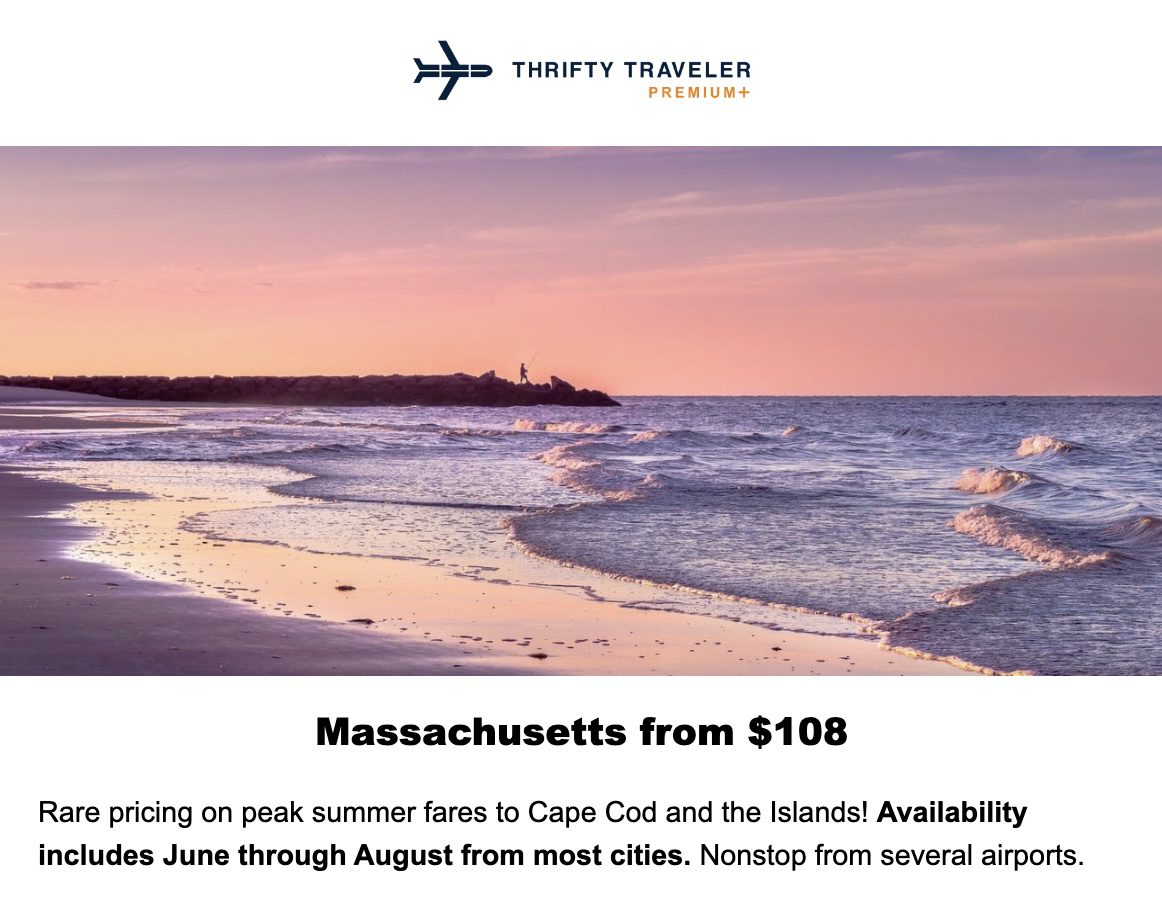 We sent this deal to Thrifty Traveler Premium members a few weeks ago and it included some crazy low fares to places where we aren't used to seeing cheap flights: Cape Cod and the Islands. April and May are usually pretty ripe for cheap flights, so we weren't too surprised by that, but we kept searching and found that this deal included tons of June availability from many cities.
What prompted this was an advertised sale from JetBlue, which they called their Spring Sale. It was so much more than just spring, though, considering the sale dates ran into late June. And what happened next was predictable: American, Delta, and United had to stay competitive on their routes to these dreamy summer locales.
These flights are typically somewhere in the mid-$400s or $500s, and we've seen it get worse than that for peak summer travel.
Let's do one more example, and that's for these peak summer flights to Calgary (YYC), giving travelers a straight shot to Banff National Park during June, July, and August.
We're used to seeing summer airfare in the high triple and quadruple digits, so what gives? How can peak summer rates to fly to one of the prettiest parks on the planet be this low?
We have a theory: Airlines went fishing with crazy high summer flight pricing a few months ago…and nobody bit. 
Astronomical fares spooked some travelers and had them giving up on their travel plans or scaling them back to fit their budgets. And it appears enough people went did so because airlines are scrambling to lower fares to some destinations. That appears to include June, August, and even some July fares this year, too.
Anecdotally, I know friends and family who gave up on summer travel a few months ago that are circling back to those plans because rates are starting to fall. If you made a similar decision, take a peek at those flights you were eyeing. You might be surprised at what you see.
Look Closer to Home This Summer
So, which destinations are actually included in this trend? Will I see the same lower fares for a trip to Budapest this summer as I would to Seattle?
While there are low peak summer rates available to travelers who are looking to travel far away this year, the trend of cheap summer flights is strongest for flights closer to home here in North America.  
We've shown you flight deals to Cape Cod and the Islands and to Banff National Park, but that's not all we've been seeing.
Do the Blue Ridge Mountains sound like a great summer getaway to you? It does for us, too. The Thrifty Traveler team booked this deal!
All of these fares were available during the peak summer months, and most of them were available for quick, four-day weekend trips, too.
If a beach trip is on your list, take a good look at the white sand beaches of Destin, Florida (VPS). This flight deal also included peak summer availability.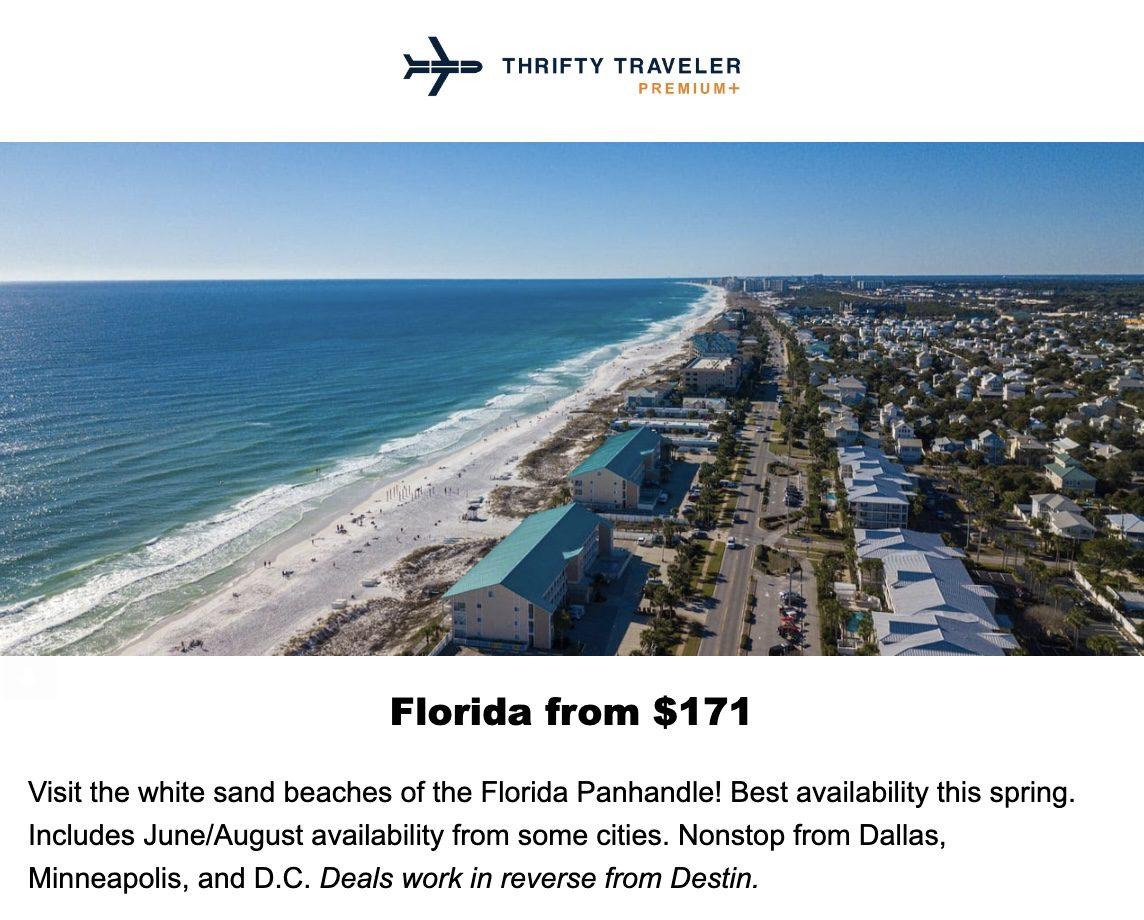 Here's a quick and easy family escape for your summer travels: Myrtle Beach, South Carolina (MYR).
This nonstop availability makes a beach trip so simple for a June, July, or August trip.
If a hiking or sightseeing adventure at Grand Teton or Yellowstone National Park is more your speed, we also recently found some peak summer fares to Jackson, Wyoming (JAC).
Here's one for our Canadian readers and Thrifty Traveler Premium subscribers: How does a June trip to Bermuda (BDA) sound?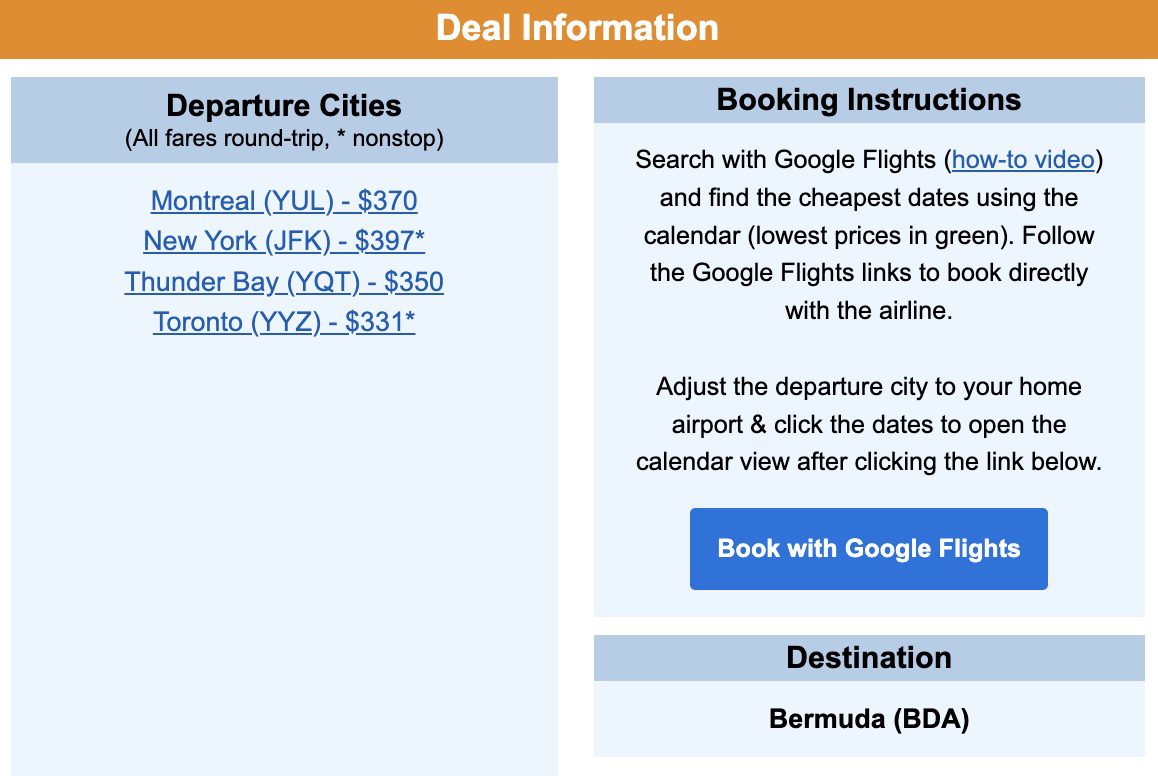 We were so excited to find these fares connecting Montreal (YUL), Thunder Bay (YQT), and Toronto (YYZ) to Bermuda this summer. And we even got our friends in the Big Apple (JFK) on the board, too!
The trend is clear: If you look closer to home, the flight deals just keep popping up this summer. Keep your eyes peeled for cheap fares during the summer months, because they're only getting better.
Or, you can subscribe to Thrifty Traveler Premium and let us do the work for you.
Aim for August for the Cheapest Fares Abroad
The trend toward cheaper and cheaper peak summer flights is strongest for flying within the U.S. that's for sure, but if you want to go far abroad this summer, you might not get shut out … if you know where to look.
We are finding peak summer fares to Europe, Japan, and elsewhere, but it's unlikely that you're going to be flying American, Delta, or United to get there. 
And if you want the best chance at a cheap flight, you should be looking hardest at August, when the demand is the softest and the deals are the best.
This flight deal is a great example of both of these trends: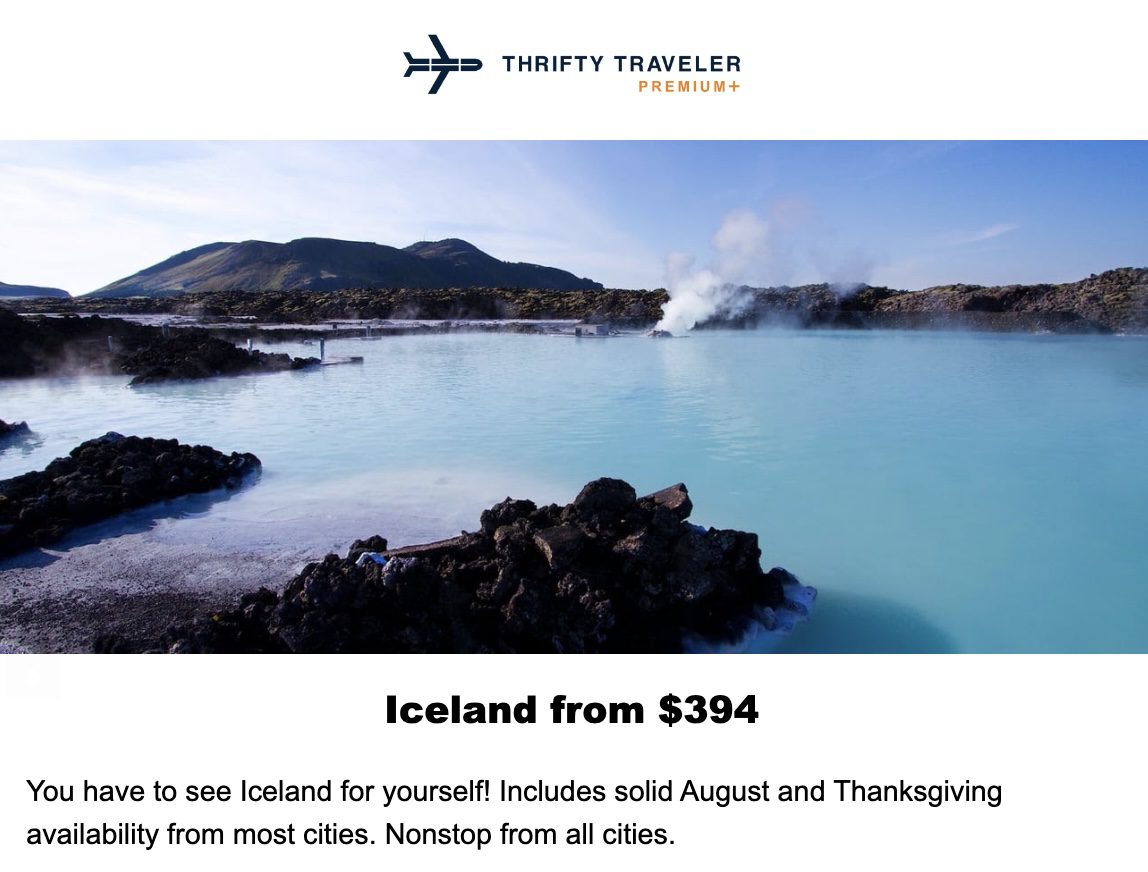 Iceland in August sounds pretty great, right? You can get all of the best parts of Iceland, including tons of daylight hours and the very best weather of the year, all in August. And thanks to Icelandair, August flights are still out there, especially if you're willing to look later in the month when other travelers are turning their focus to the school year and fall.
Icelandair is definitely a more budget-friendly carrier, but it's a much closer flying experience to your regular legacy carriers (i.e. American, Delta, and United) than it is to, say, PLAY Airlines or Frontier in the U.S.
If you want to fly elsewhere in Europe this summer, you may want to look at Norse Atlantic Airways, a brand-new, low-cost carrier flying between the U.S. and a few European destinations. While your fare doesn't come with bells and whistles, free seat selection, or free meals or drinks, it will be cheap!
Read Next: Our Review: What Is It Like Flying Norse Atlantic? 
Again: To find fares like these for peak summer travel, you're not going to be flying American, Delta, or United. Why is that? Well…
Ouch. Yeah, I don't know what seat selection and a free meal are worth to you, but to me, it's not worth $700 to fly Delta over Norse, which was offering the same flight on the same dates for $392 roundtrip.
Let's do one more economy example, and for this one, we'll cross the other ocean and knock something off your bucket list.
Peak summer flights to Fiji! While you may not need an escape to a place like Fiji in summer as much as you do in winter, it's still the kind of destination that deserves your attention, especially when it's cheap during those coveted summer travel months.
This flight is at least 50% off. Most of the time, this fare is closer to $1,200 than it is to $576. And lo and behold, it's flying Fiji Airways.
Finally, we'll look at a little luxury for our peak summer trip. Why not?
This business class deal we just sent out last week includes June availability from Toronto (YYZ), flying Condor's brand new (and super swanky-looking) lie-flat seats.
Flying lie-flat to Europe in the middle of summer should cost you a four-digit fare that starts with a "3", and it can get worse than that, too! This is a steal for a cash rate to Europe in a lie-flat seat. (And a member of our team already booked this one, too!)
Bottom Line
High travel demand during the summer months usually results in equally high flight prices, but that's not what we're seeing this year.
Flight prices are trending cheaper to destinations in the U.S. and Canada, even for June, July, and August. There's hope too if you're looking to go abroad, especially if you're willing to fly a foreign carrier and take your trip in August. So, go ahead and circle back on those travel plans because a cheap trip could still be in the cards.