Sure, it can be stressful – but at the end of the day, travel is fun! Nothing quite compares to the rush of experiencing a new place (or culture) for the first time.
And sharing that feeling with a loved one makes travel all the more exciting … and costly.
If you're a thrifty traveler who typically books flights and hotels using credit card points and airline miles, you know that it takes a lot of them to support the travel needs of multiple people.
That's where "two-player mode" comes in. By doubling the number of welcome offers, hotel free-night certificates, and travel perks you earn through travel rewards credit cards, your ability to travel for next to nothing will be much more sustainable for the long term.
This whole concept might sound simple enough, but there's tons of nuance and strategy that goes into it. If you play your cards right, you can do quite well. If you're unorganized or don't have a solid plan in place, it can become a burden really quickly.
Read on for everything you need to know about teaming up with a partner or significant other to maximize your points and miles earning.
Just getting started? Check out our list of the best travel cards for beginners! 
What is Two-Player Mode?
Two-player mode? Isn't that a video game thing?
The gist of the two-player mode in the travel rewards world is that a couple – working together – can strategize which travel rewards credit cards they have (and when they apply for them) in order to maximize their points and miles earning.
While not always the case, it's common in most two-player systems to have one partner who's all in on collecting travel rewards – and another who's merely a willing participant.
In these scenarios it's important to be on the same page with how applying for (and using) credit cards will impact your broader financial wellbeing. You should also decide what the overall goal is with your point-earning strategy and who's responsible for managing it all. The further you go down the rabbit hole of applying for new cards, juggling multiple sign-up bonuses, annual fees, and travel credits, the more challenging it is to keep track of it all.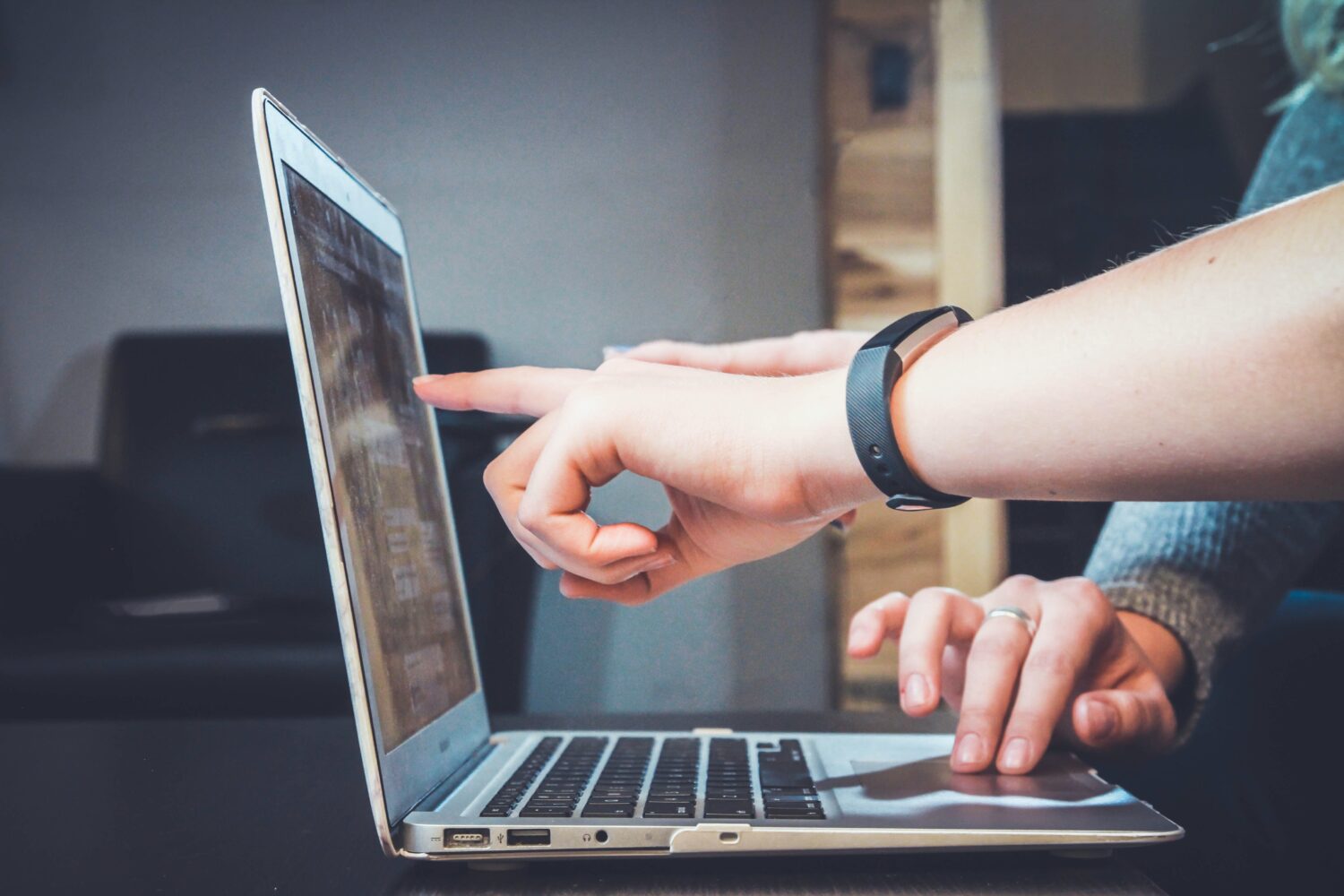 Using an app like Travel Freely can make your life a lot easier by recording when you sign up for a new card – and earn a bonus – as well as reminding you of upcoming annual fees so that you can do the math and decide whether the card is worth keeping for another year.
Pooling Points
Once you've laid out a strategy for your two-player system and started earning points and miles, you'll need to determine how to use them to support travel for two (or more) people. The easiest would be to combine all your points into one pool and then use them wherever you see fit.
Unfortunately, depending on the type of points you have, it's not always that simple.
Related Reading: Can You Transfer Credit Card Points to Another Person's Account?
American Express
Amex doesn't allow members to pool points together, period. It doesn't matter if you're trying to combine them to book a flight through Amex's travel portal or transferring to a travel partner – there's simply no way to move rewards between members.
Except there's a workaround. If you have a card like the *amex gold card* and add your player-two as an authorized user, you can then transfer your Membership Rewards points directly to their loyalty accounts and use those points to book an award. By doing this, you're able to mix and match points and book travel even if one person doesn't have enough points on their own.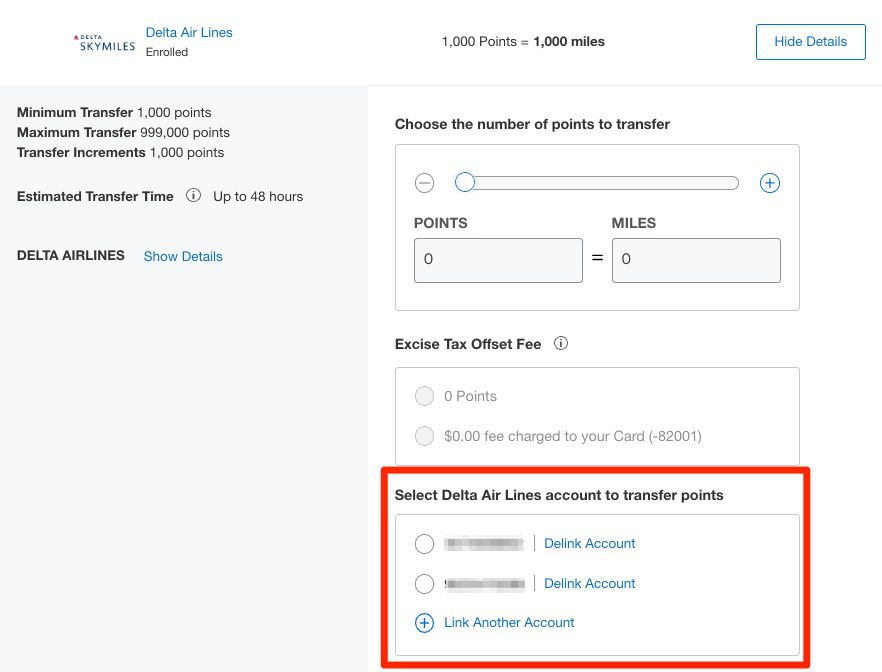 Just be warned: Transfers are a one-way street. This means that once you move the points to one of Amex's transfer partners, there's no way to turn them back into Membership Rewards if you don't end up using them right away.
Chase
Chase allows you to combine Ultimate Rewards points with a member of the same household. It's what makes Chase points so great for couples looking to pile up points for their travels.
How does Chase define a household? It seems this term is pretty loose – meaning you might not actually have to share a billing address. This is important if you and your player-two don't live together or maybe you're trying to share points with another family member. But even though it's possible to move points to someone outside of your physical household, I wouldn't recommend pushing the limit on this. It's best to only transfer points between family members and close friends.
So if you and your player-two are trying to combine points from cards like the *chase sapphire preferred* or the *chase sapphire reserve*, or even one of the no-annual-fee Chase Freedom cards, here's how to do it.
You'll need to start by calling the number on the back of your card. It's best for the person who's going to be transferring the points to call (not the person receiving points). Chase will verify your information and ask for the account number where the points are to be transferred. After setting everything up, the phone rep will likely ask how many points you want to move and complete the transfer for you – points should appear in the receiving person's account immediately.
Best of all, your accounts should be linked for future transfers – meaning you can do it online without having to call in.
Read more: How to Combine Chase Points with Another Cardmember
Capital One
Capital One is perhaps the most flexible of all the transferable points programs when it comes to pooling points. This is true whether you're trying to move Capital One miles between your
own *venture x* and *CapOne Spark Miles* or to someone else entirely. Transfers between your own cards can be done online, while transfers to another person require an extra step.
To make these transfers, you will need to call the number on the back of your Capital One Card. Once you get connected, you'll just need the name and card number of the person's account you are transferring to. Capital One doesn't require you to live at the same address or be related to the person you're transferring miles to. Additionally, there are no expiration dates or other major restrictions on miles that are transferred to other cardholders – making it the perfect option for couples working together to build a big pool of points.
Related reading: How to Combine Capital One Miles Between Cards, Cardmember
Citi
You can transfer Citi ThankYou points to anyone, be it a family member, friend, or a complete stranger, as long as they are a Citi ThankYou account holder. This makes it far easier than other card programs to pool points with family members and friends to book a ticket. Just beware that those points transferred between accounts expire within 90 days.
Point sharing can be done online and you're limited to sending and receiving a maximum of 100,000 ThankYou points per calendar year.
There's one other caveat, to be aware of: If you hold the *citi custom cash*, you are not eligible to share points. Only cards like the *citi premier* and the *citi rewards+* will work for this.
Hotels & Airlines
Whether or not you can combine hotel and airline points between multiple members will depend on the individual loyalty program. With most of the U.S.-based airlines, it's theoretically possible to transfer points to another member, but the fees they charge for doing so make it cost-prohibitive.
Here's a look at some of the most popular hotel program's rules for transferring points:
Hilton: With Hilton, you can transfer up to 500,000 points per year to a family member or friend. You're limited to six transfers per year, so you'll want to make sure you're transferring points in increments that make sense for your whole year of travel.
Hyatt: You can combine any amount of points with another member but you'll need to fill out a request form in order to do so. Once you've completed the request form with all the necessary info, you'll need to e-mail or mail it back to Hyatt before the transfer is made. Members must use the combined points to redeem for an award and you can only transfer or receive points once every 30 days.
IHG: You can transfer points to another IHG member in 1,000-point increments for a fee of $5 per 1,000 points transferred. The transfer fee makes this a non-starter unless you're really in a pinch and need just a few thousand points more to book an award. In most cases, you'd be better off buying points directly from IHG rather than doing this.
Marriott: Earlier this year, Marriott rolled out a new transfer tool that allows members to freely move points to one another online. At most, you can transfer up to 100,000 points per calendar year and receive up to 500,000 points per calendar year.
All the big U.S. airlines allow loyalty members to transfer points or miles to someone else, but in most cases, the fees associated with the transfer make it worthless.
Here's a look at some of the top U.S. airline program's rules for transferring points:
American Airlines: American allows you to buy, gift, or transfer miles to another person. It costs $.015 per point transferred, with a 1,000-point minimum. This means that if you needed to transfer 10,000 points to your player two, it would cost you $150. At that rate, you'd almost be better off buying points directly from AA.

Delta: Delta allows you to move SkyMiles to anyone you like at a cost of $.01 per SkyMile, plus a $30 processing fee. This isn't a great deal but can be useful if you're in a pinch and only need a few thousand SkyMiles to book an award.
Southwest: Southwest allows you to move Rapid Rewards to another person at a cost of $5 for every 500 points transferred, without a processing fee. Again, this can be useful in a pinch but shouldn't be your first choice for topping off an account.
United: You can transfer up to 100,000 United MileagePlus Miles to another person at a rate of $7.50 for every 500 miles moved, plus a $30 processing fee per transaction.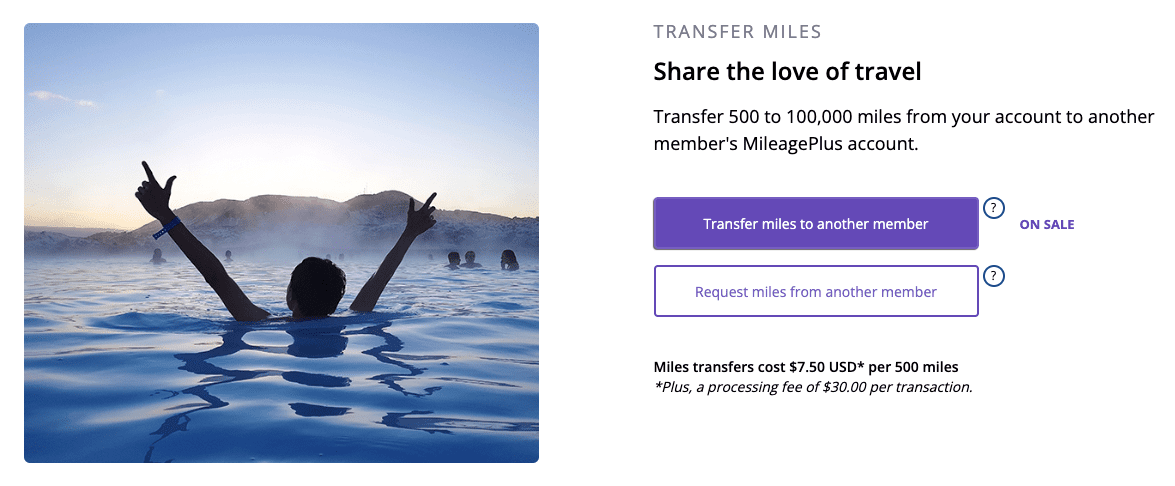 Referral Offers
Another big benefit to earning points and miles in a two-player system is that you can refer each other to many of our favorite travel rewards credit cards. When you sign up for a new card from a site like ours, or directly with the bank, you'll get whatever points or miles are being offered as part of the welcome offer bonus. If you instead use a referral link from your spouse or significant other, you'll still get a sign-up bonus – and they'll also get a bonus for referring you. In some cases, we even see referral offers that are far and away better than those that are publicly available. Talk about a win-win!
American Express is probably the most generous bank when it comes to providing cardholders with referral offers. In most cases, if you hold any American Express card, you can generate a referral offer for not only the card you have but any other American Express card as well. This means that if you have a co-branded *delta skymiles gold card* you can even refer your player-two to a card like *amex platinum card*.
Chase and Capital One also provide referral offers on many of their top travel rewards credit cards, but they only allow you to refer to the same card type. This is great if you're looking to earn another welcome offer on the same card, but not so great if you're trying to diversify your card portfolio to something with different benefits.
Just be warned that not all referral offers are as good as the public offer. This means that sometimes you'll be sacrificing points or miles by using a referral offer instead. In these cases, you'll need to do the math to determine which method will yield you and your player two the most amount of points in total.
Timing Your Applications
A key part of the strategy involved with the two-player mode is timing your credit card applications in a way that makes the most sense. What do I mean by this?
Well, if you typically work together to meet the minimum spending requirement on a new card, you'll want to be sure that you have enough shared expenses within the given timeframe to get it done. After all, credit cards are serious business: You should never charge something to a credit card if you're unable to immediately pay the balance in full. No sign-up bonus in the world is worth going into debt over and if you're working on multiple welcome offers at the same time, you might be more tempted to spend money outside of your needs.
Another reason to be strategic with the timing of your credit card applications is so you can better align your card's benefits. For example, if one partner has the *bonvoy brilliant* they'll automatically get an 85,000-point free night certificate every year upon renewal. That's one of the key perks of the card and makes it a keeper for many people year after year. But having one free night doesn't do you a ton of good – after all, most people don't want to pack up and move on to the next place after just one night.
If you have a player-two who also has the Bonvoy Brilliant Card and gets their own 85,000-point free night certificate each year, you can now put those two together for a nice weekend stay at a top-tier Marriott property. But you'll want to be sure that you both opened the card around the same time of year so that your certificates align. Since the free nights that come with most hotel credit cards are only valid for 12 months from the date they're issued, it would be harder to use both of them at the same time if they had vastly different expiration dates.
Lastly, if you have a card that offers other travel perks like lounge access or a companion pass, it would be wise to ensure you don't have too many overlapping benefits. Sure, referring your partner to the same card in order to earn a referral bonus and a new card welcome offer can make sense – but in general, it doesn't do a lot of good to have duplicates of the same card. Lots of cards offer a Priority Pass Select Membership but when you're traveling together you only need one. Being strategic with who provides this benefit and when you get it, can save you a lot of money in unnecessary annual fees.
Bottom Line
Points and miles, earned through travel rewards credit cards, can unlock some pretty amazing vacations that we wouldn't otherwise dream of paying for. If you're going at it alone, you might be able to take one or two free(ish) trips each year with the points you earn from new card welcome offers and routine spending.
However, if you team up with another person, you can begin doubling your points, free-night certificates, and travel perks – making for even more unforgettable travel adventures. Just remember, whether you are going it alone or in two-player mode, organization is key.
Featured photo courtesy of Yoann Boyer, Unsplash