Last fall, Capital One launched a brand new premium travel card called the Capital One Venture X Rewards Credit Card. And it's been a smash hit, thanks in large part to some premium travel perks like lounge access and an eye-popping welcome bonus of 100,000 Venture Miles after spending $10,000 in six months – plus a onetime $200 credit for Airbnb or VRBO.
That huge offer is gone now, but it's still a stellar card. You'll currently earn 75,000 miles after spending $4,000 within three months. But we know there are tons of readers and travelers out there who nabbed this card – the response to the Venture X has been massive.
So what comes next? Whether you applied before the 100,000-mile offer disappeared or are weighing it now, what can you do to make sure you squeeze everything you can out of your newest travel card?
Read on for everything you need to know to set yourself up for success with the Venture X card.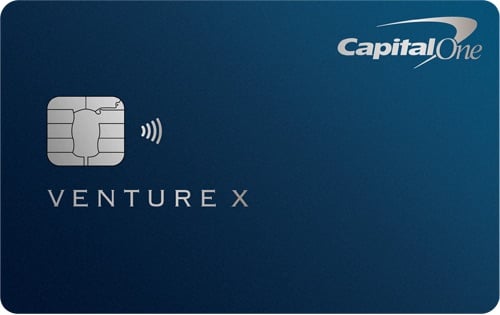 Click Here to learn more about the Capital One Venture X Rewards Credit Card.
Earn the Bonus Responsibly
No matter how you slice it, spending thousands of dollars to earn points and miles is no small matter.
Credit cards are serious business: Spending more money than you normally would can lead to debt and high-interest payments, wiping out any benefits the points and miles might provide while harming your credit score. Responsibility is key.
Fortunately, there are plenty of ways to meet your minimum spend requirement on a travel rewards card without going on an irresponsible three- to six-month shopping spree.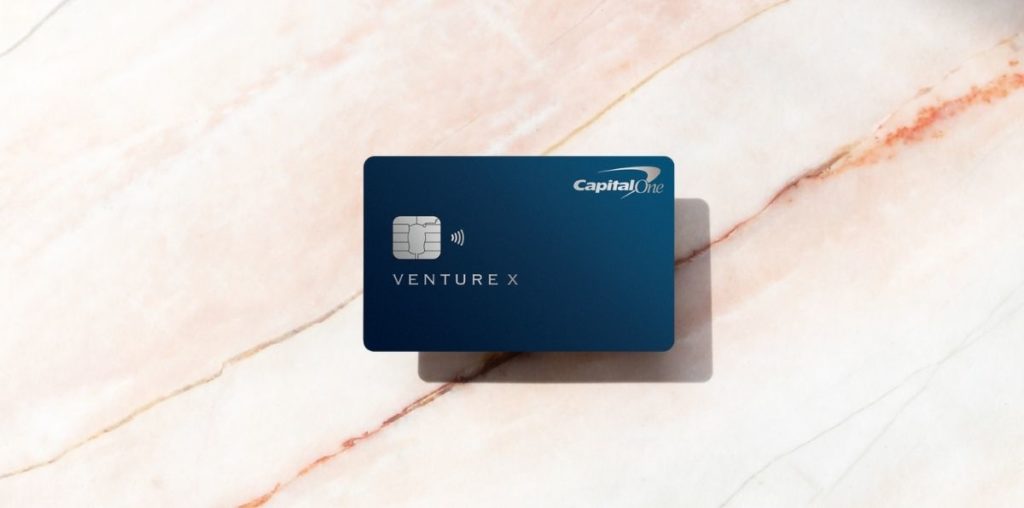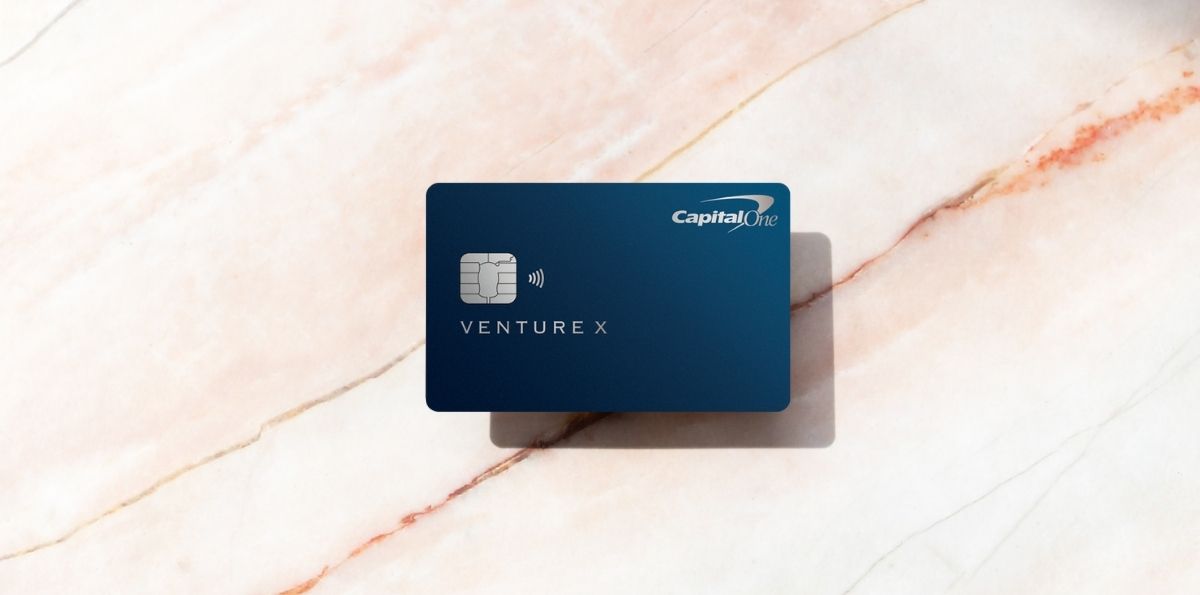 Here are a few of the steps we use to meet that minimum spend goal.
Above and beyond these tips, here are some great ways you can pull this off responsibly.
Read more: How to Hit Minimum Spend (And Earn That Bonus) Responsibly on Credit Cards
Register for TSA PreCheck or Global Entry
No matter which Venture X offer you got, one of the first things you'll want to do is use it to purchase either a Global Entry or TSA PreCheck membership. The card will automatically reimburse you up to $100 for the application fee for either program. Membership in both programs is good for five years and this benefit renews every four years on your Venture X Card.
If you might do any any international travel, opt for Global Entry. It gets you a TSA PreCheck membership on top of a fast pass through customs and immigration when you're coming back to the U.S. Just keep in mind that signing up for Global Entry can be time-consuming, with some travelers reporting delays of many months as well as difficulty securing a Global Entry interview, too.
But when it works, the two-for-one of Global Entry is tough to beat.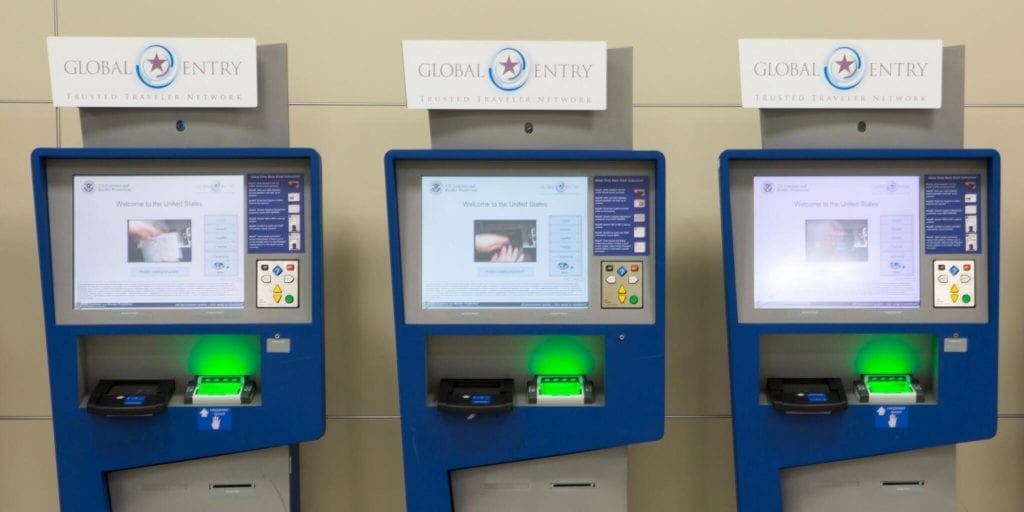 To get started with Global Entry, you'll want to apply on the Customs and Border Protection website. If you are only interested in TSA PreCheck, you can apply on the TSA website.
Either way, simply pay your application fee for either program with your new Venture X card, and Capital One will automatically reimburse you up to $100 for the charge.
In fact, there is no requirement that this benefit is used by the Venture X cardholder. If you already have membership in either program, you can use it for a friend or family member.
Related reading: Application to Approval in 13 Days: My Global Entry Success Story
Check Out the DFW Capital One Lounge
Coinciding with the launch of the new Venture X Card, Capital One opened its very first Capital One Lounge in Dallas-Fort Worth Airport (DFW) last fall. It's the bank's first venture (pun intended) into the airport lounge arena and they plan to compete head to head with American Express Centurion Lounges, and eventually Chase's Sapphire Lounges.
The lounge in Dallas is simply incredible. If you ask us, it's the nicest lounge in the U.S. right now – and it's not particularly close. With travel still below pre-pandemic levels and awareness about this incredible space still low, traffic at the lounge is light. That's not the case at Amex Centurion Lounges these days, which are regularly overcrowded.
In the lounge itself, you'll find amazing views, high-end food and drinks that are complimentary, a grab-and-go section if you are short on time, and even a fitness room equipped with two Peloton bikes.
Read our full review of the Dallas (DFW) Capital One Lounge!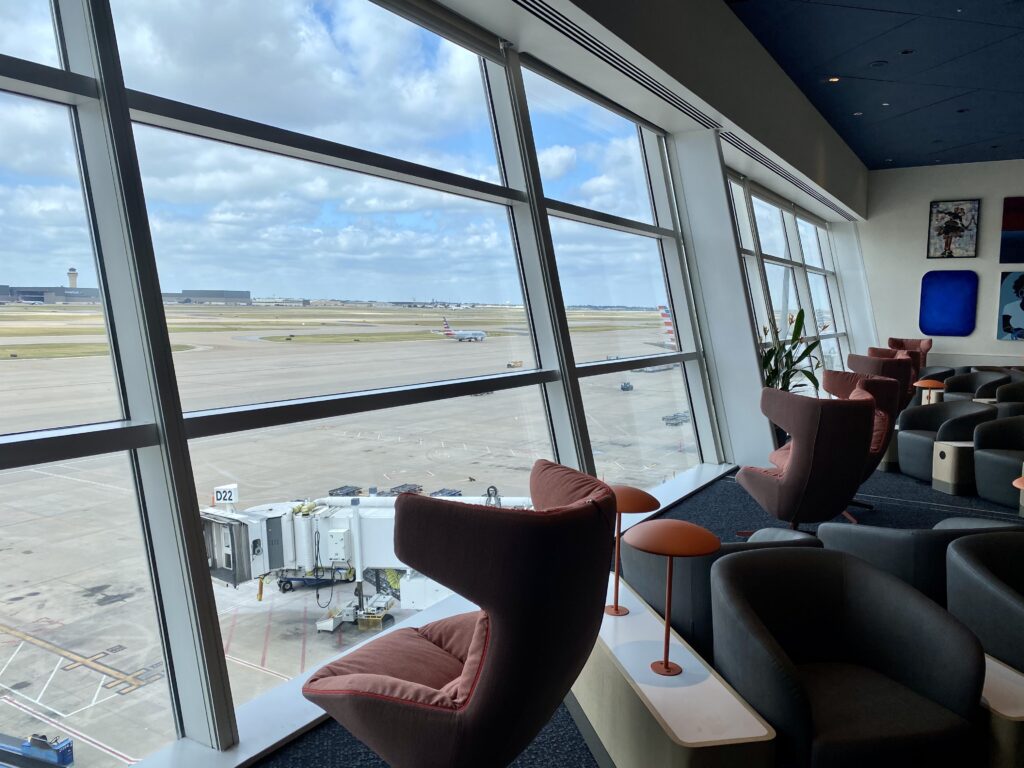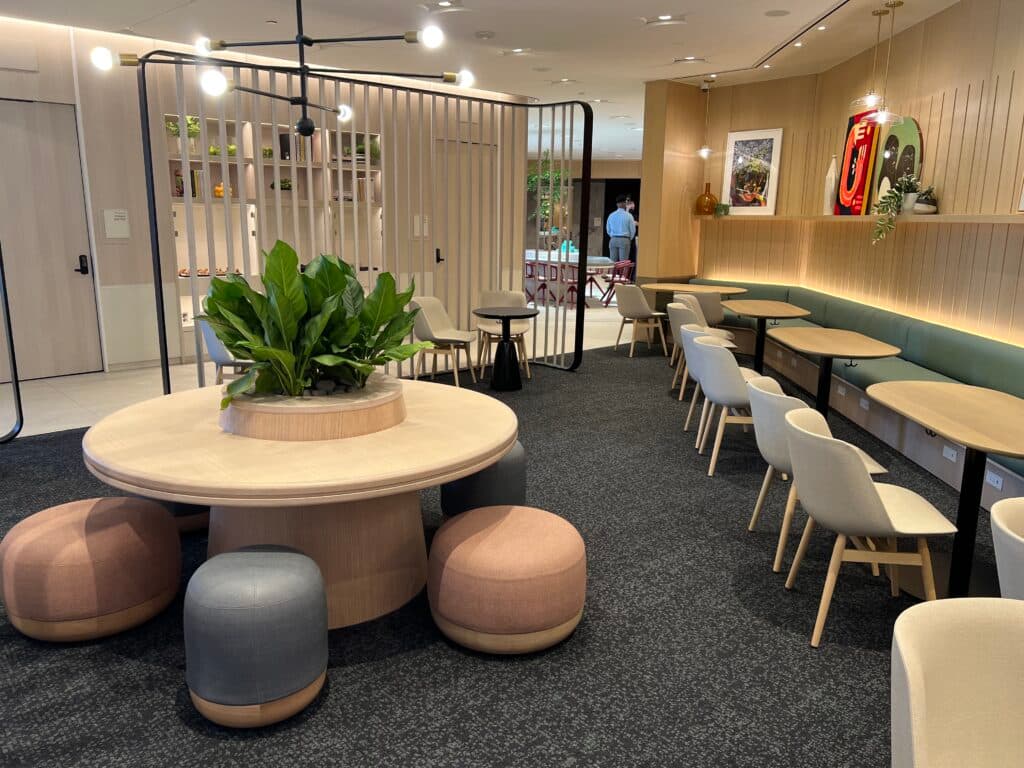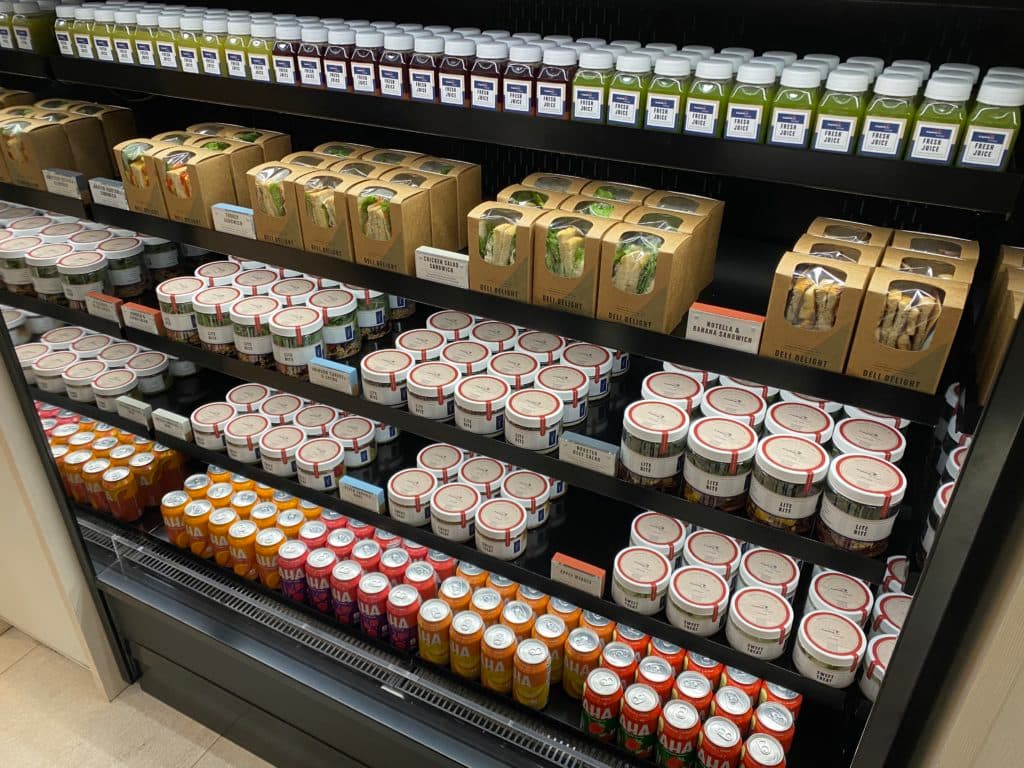 Capital One has plans to open their second and third lounges in Denver (DEN) and Washington D.C. – Dulles (IAD) next year, but opening dates have not been announced yet. And we expect some more locations are on the way, too.
Register for Priority Pass & Hertz President's Circle Membership
If you have a Capital One Venture X Card, you'll get a complimentary Priority Pass Select membership that gets you and an unlimited number of guests complimentary access to over 1,300 lounges around the globe.
But you can't just flash your Venture X Card at these lounges to get access – at least not at first. You'll need to activate your membership within your Capital One account.
Once you are logged into your Capital One online account, go to the "Explore Rewards" option and press redeem.
From here, click on the benefits tab.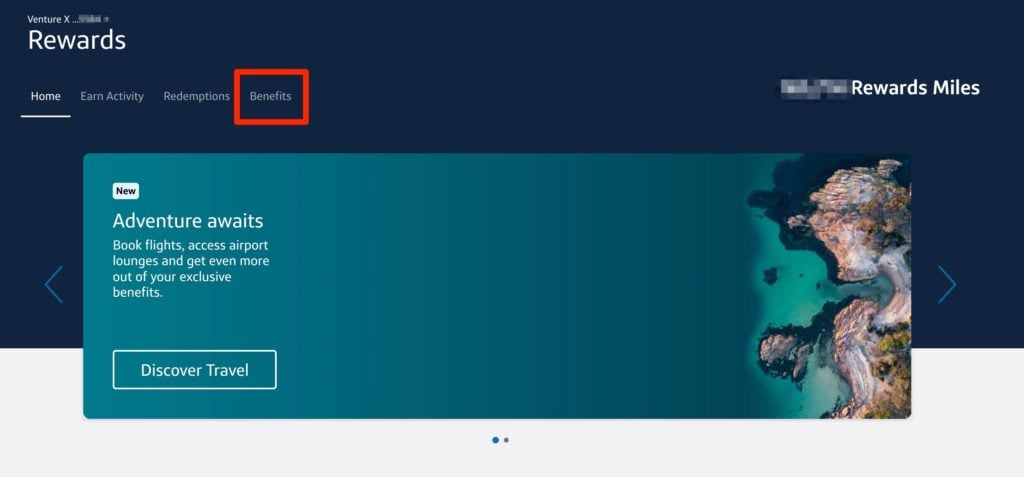 Once on the benefits tab, go to the "Priority Pass Membership" option.
You'll be directed to a page to register for your Priority Pass access. You'll need to enter your 16-digit Venture X card number and fill out the captcha form.
You'll get Priority Pass login credentials which you can use to log into the Priority Pass app and generate a digital membership card … and eventually get a physical card in the mail, too.  But roughly 12 hours after registering your card, you can simply use your Venture X Card at each lounge to get in.
From the same benefits tab, you'll also be able to register for Hertz's President's Circle status – another benefit of the Venture X card. President's Circle status allows you to skip the counter and get a guaranteed car-class upgrade.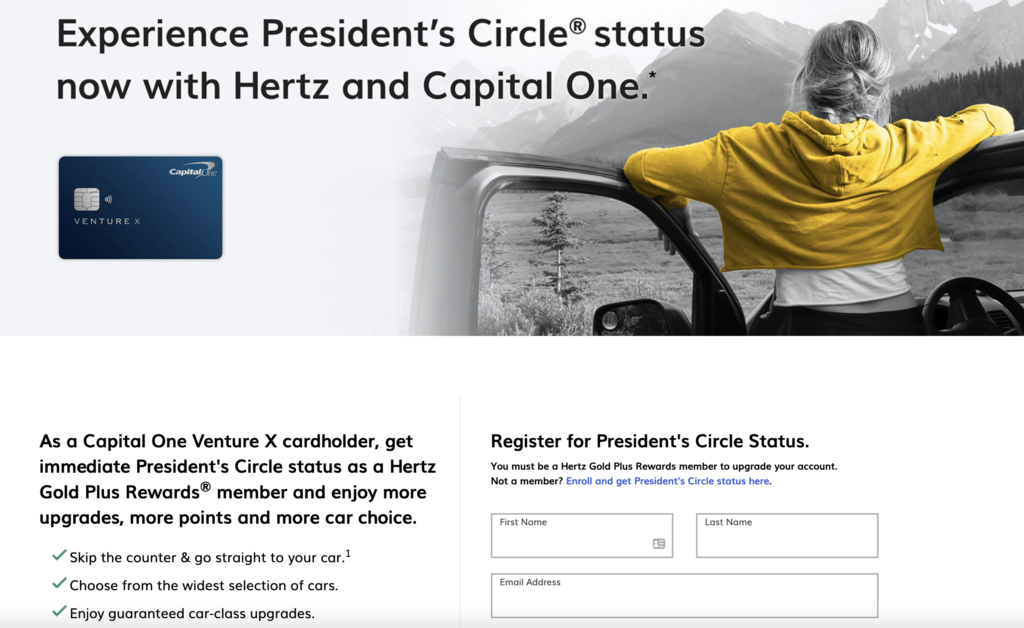 Use Up Your Airbnb or VRBO Credit
So long as you applied for the Venture X card before March 14, 2022, you've got something beyond a big mileage bonus coming your way. You've also got a $200 statement credit to use toward a booking with Airbnb, VRBO, or other homeshare platforms.
This credit is a one-time perk – not an annual benefit. It's available to use only within the first 12 months of card membership.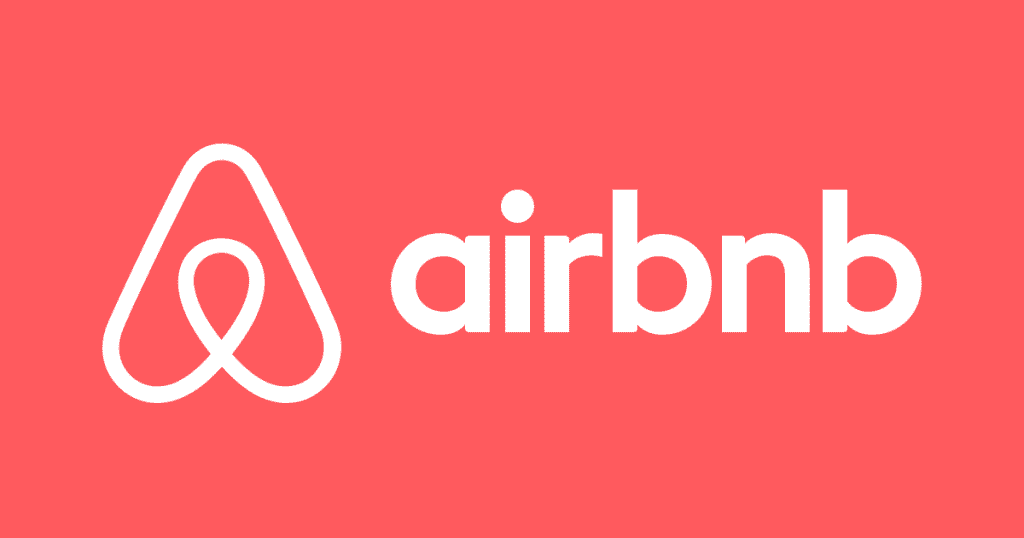 Simply book an Airbnb (or an Airbnb Experience) or a VRBO, pay with your Venture X, and Capital One will automatically issue a statement credit up to $200. According to the terms of this perk, you can also use it on Turnkey or Vacasa bookings, too.
But in practice, many Thrifty Traveler readers have reported that the credit may even work at certain hotels. That's no guarantee, but it could be worth trying if you aren't sure how else to use it.
This is a one-time credit, and won't be available again in future years after you use it.
Use Your $300 Annual Travel Credit
This is a big one.
Each and every year, you get a $300 annual travel credit on the Venture X Card. That goes a long, long way toward offsetting the $395 annual fee you're paying for the card. And that means you need to use it.
Fortunately, it's pretty easy. The only hitch is that it only works on flights, hotels, and rental cars booked through the Capital One travel portal. Still, that gives you an easy path to put this credit to use. Just search through the portal, pay for your travel with your Venture X, and you're done.
You could…
The credit will automatically kick in to cover up to $300 in travel expenses booked through the portal – every year. It's that easy.
Read our full guide to using the $300 annual travel credit on the Venture X!
Explore How to Use Venture Miles
Earning 100,000 Capital One Venture Miles or more doesn't do you much good if you don't know how to use them. Thankfully, there are some of the easiest credit card points to use once you're ready.
And when you are, you'll have three different ways to use them.
Cover Any Travel Purchase
Let's start with the easiest route. This is what Capital One is really known for.
No airline or credit card company makes it easier to redeem points and miles toward travel than Capital One's ability to cover travel purchases with miles. Just charge your flight, hotel, Airbnb, or almost any other travel expense to your Capital One card. A few days later, you can go in and erase that charge from your statement using miles.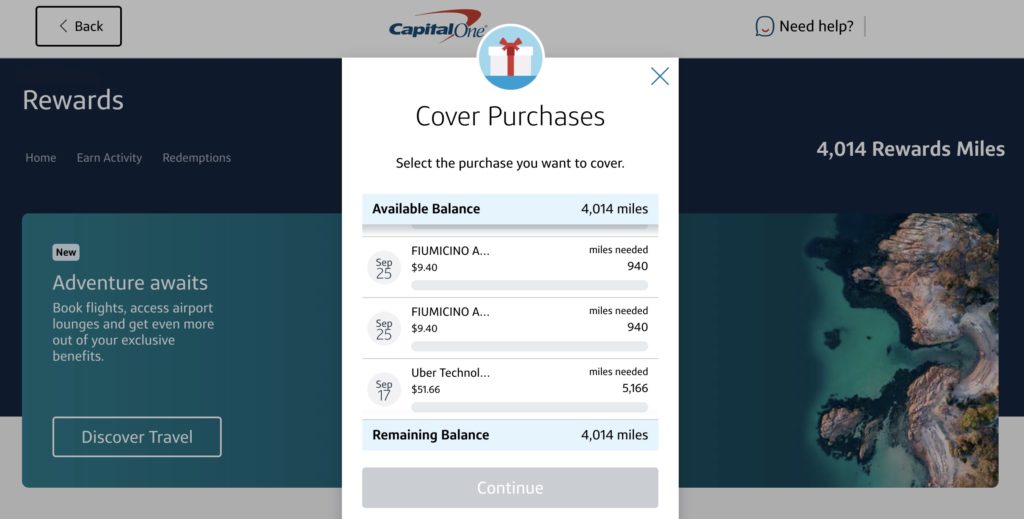 Using this method, every Capital One Venture Mile is worth 1 cent. That means you can book a $500 flight using 50,000 Capital One miles. That may not be earth-shattering value, but it's easy as can be – and it goes far when you find a cheap flight, hotel or anything else.
Read more: 9 Unique Ways to Cover Travel Purchases with Capital One Miles
Book Through the Capital One Portal
Just like the Chase Travel Portal, Capital One has its own travel portal where you can directly search for flights, hotels, car rentals, and more, then book using points. And the Capital One Travel Portal is new and improved, with some great features you won't get elsewhere.
Like when using Capital One miles to cover travel purchases, each Venture Mile will be worth one cent each when you use them to book travel through the Capital One Portal. Not to mention, Venture X cardholders will get a $300 credit to use on Capital One Travel bookings each year they hold the card.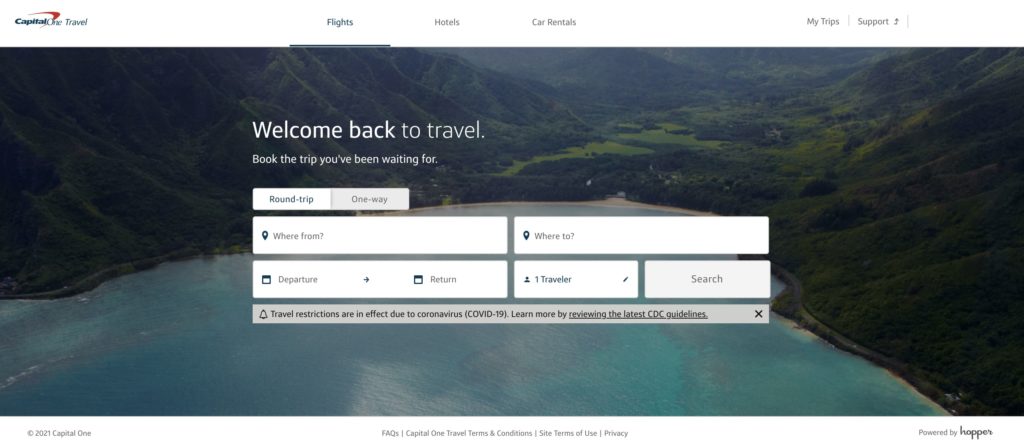 The new flight-booking engine is powered by the popular travel app Hopper. That means you should generally find the same prices you see directly through the airline or via Google Flights – but not always. Just tap in the details of the flight or hotel you're hoping to book with Venture Miles and start searching.
While you may not be getting more bang for your buck by using Venture Miles through the travel portal, Capital One has given travelers a few compelling reasons to consider it:
Dive into Capital One Transfer Partners
For years, the beauty of Capital One Miles was their simplicity. Charge a flight to your Capital One card, then go back and cover the cost using miles.
But if you want to get more value from your Venture miles, you'll want to look into Capital One transfer partners.
Capital One added the ability to transfer miles straight to airline programs back in late 2018. After steadily adding more and more partners and making significant improvements, it's now a bonafide option with some killer value. This is far and away the best way to get more value out of your Venture Miles, especially if you're aiming to fly first or business class.
With few exceptions, every 1,000 Capital One miles you transfer gets you 1,000 airline miles or hotel points. Here's the full list, but make sure to read our guide to Capital One transfer partners and learn how you can transfer your miles!

| Program | Type | Ratio | Transfer Time |
| --- | --- | --- | --- |
| Aeromexico | Airline | 1:1 | Instant |
| Air Canada Aeroplan | Airline | 1:1 | Instant |
| Air France/KLM | Airline | 1:1 | Instant |
| Avianca LifeMiles | Airline | 1:1 | Instant |
| British Airways | Airline | 1:1 | Instant |
| Cathay Pacific AsiaMiles | Airline | 1:1 | Up to five business days |
| Emirates | Airline | 1:1 | Instant |
| Etihad | Airline | 1:1 | Up to 1 day |
| EVA Air | Airline | 2:1.5 | Up to five business days |
| Finnair | Airline | 1:1 | Instant |
| Qantas | Airline | 1:1 | Instant |
| Singapore | Airline | 1:1 | Instant |
| TAP Air Portugal | Airline | 1:1 | Same day |
| Turkish Airlines | Airline | 1:1 | Same day |
| Virgin Red | Other | 1:1 | Same day |
| Accor | Hotel | 2:1 | Up to two business days |
| Wyndham | Hotel | 1:1 | Same day |
| Choice Hotels | Hotel | 1:1 | Same day |
Consider this: By transferring just 90,000 Venture Miles to Turkish Miles & Smiles program, you could book a roundtrip flight in the incredible Turkish business class from the U.S. to Istanbul (IST).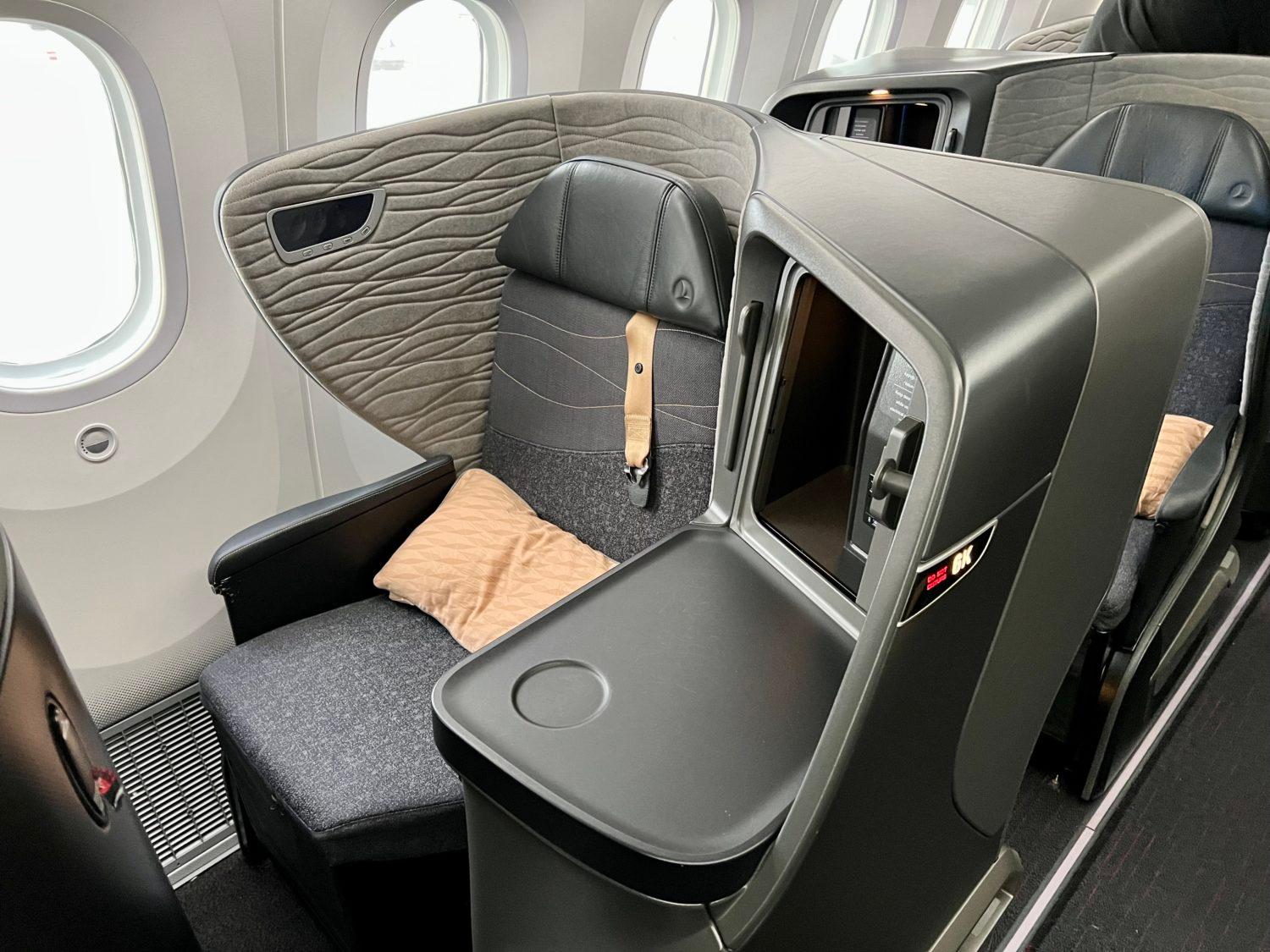 Read more: The Best Ways to Use Capital One Venture Miles.
Bottom Line
If you got in on the huge limited-time welcome bonus on the Capital One Venture X and are wondering what your next move is, we've got you covered.
Even if you get the current offer of 75,000 miles after spending $4,000 in the first three months of card membership, much of this list still applies when it comes to maximizing your Venture X benefits.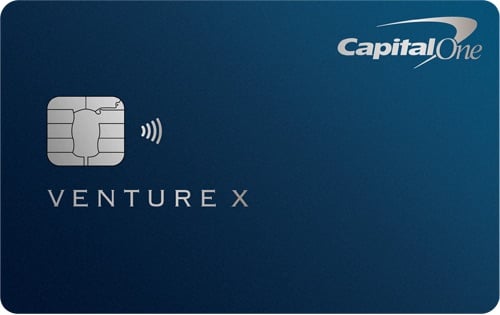 Click Here to learn more about the Capital One Venture X Rewards Credit Card.