Capital One Venture Miles are among the most valuable points and miles programs out there. And that's largely because of how many options you've got to redeem them.
With a stash of Venture Miles, you can transfer them to a growing list of airline and hotel partners – at least when that function works properly. You can book flights, hotels, and rental cars through the Capital One Travel portal. And finally, you can use a well-known yet somehow still underrated feature that allows you to cover any travel purchase with miles – an option that opens up a world of potential redemptions.
Charge any travel expense to your Capital One Venture X, Venture, or VentureOne credit card, and you can go back and use your Venture Miles to cover the purchase. Every mile is worth 1 cent, which means you can cover a $500 travel purchase using 50,000 Venture Miles.
That's some unbeatable versatility to use miles for travel purchases that you can't otherwise cover with points. And while it means you can use Venture Miles to cover almost any single travel expense, we thought we'd highlight some unique ways to use Capital One on some travel costs that you might not have on your radar.
Go back to basics: A Step-by-Step Guide to Using Capital One Miles to Cover Travel Purchases
You can use Capital One Venture Miles to book hotel stays at all of the major hotel chains like Marriott, Hyatt, IHG, Hilton, and more. But each of these hotel chains has a loyalty program of their own, which also allows you to use hotel-specific points to book these properties.
That's why we think using Venture Miles to cover travel purchases shines for smaller boutique hotels that are not affiliated with a major hotel chain as well as home rentals you can find on platforms like Airbnb and VRBO.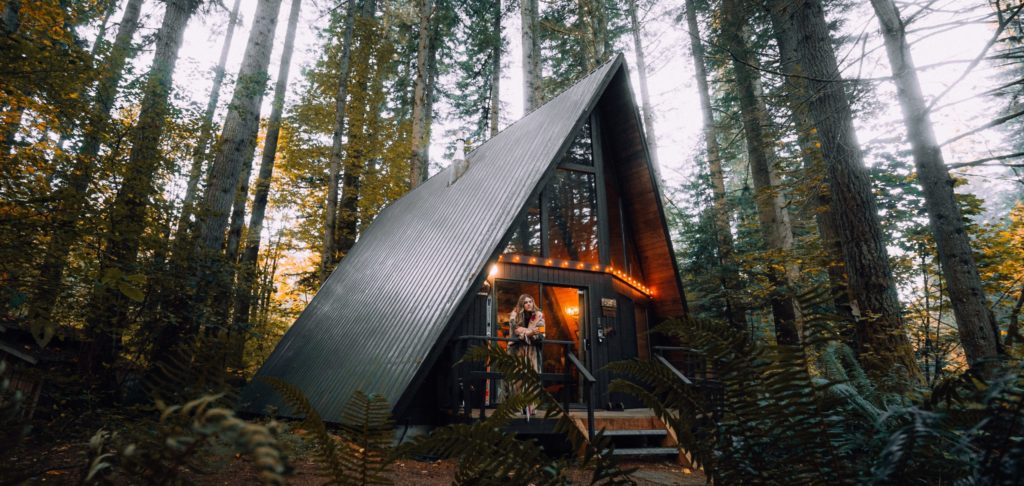 Traditionally, it's not possible to use points for stays like these which makes this option shine. In fact, we think the Capital One Venture Cards are among the best credit cards to book an Airbnb stay. Pay for your stay, and once it hits your statement, you can log in and remove it with miles.
The bottom line is that Capital One makes almost any lodging bookable with points.
Related reading: The Best Ways to Use Capital One Venture Miles to Book Hotels
Airbnb Experiences & Other Tours
A few years back, Airbnb launched a new service dubbed Airbnb Experiences, which allows you to book top-rated tours, activities, day trips, and other experiences guided by a locals directly through Airbnb. In our experience, Airbnb Experiences are top-notch.
Because the transaction processes through Airbnb just like a home stay, it allows you to use Capital One Venture Miles to cover the cost so long as you pay with your Venture Card.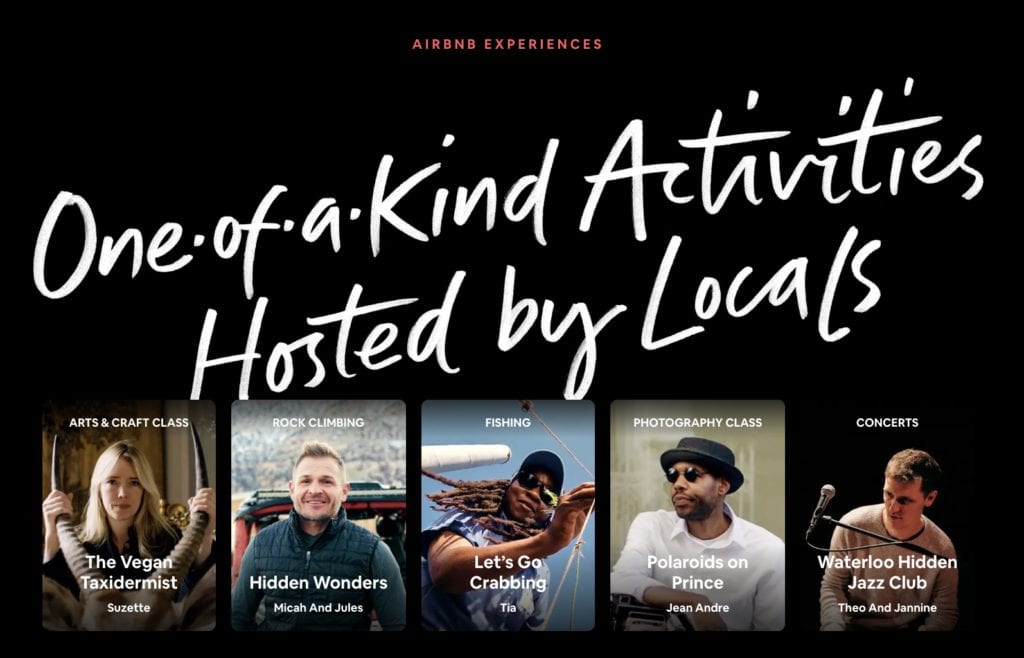 So whether you are taking a day trip, a walking tour, a cooking class, or thousands of other activities on your next trip, you can use Venture Miles to lower your expense.
Additionally, other tour booking platforms like viator.com should also qualify for using Venture Miles.
Disney World Park Passes
A family trip to Disney World can get expensive quick. But you can also pay for your Disney World park passes with Capital One Venture Miles to save.
The catch here is that Disney tickets purchased directly from Disney will not code as a travel purchase, meaning the option of covering the purchase with Venture Miles won't be available. Data points suggest they will code as entertainment. But there's a workaround…
If you want your Disney Park tickets purchase to code as travel, you'll need to purchase them from a third-party website like Undercover Tourist. This should code as travel, thus making your park pass purchase eligible to be erased with Venture Miles.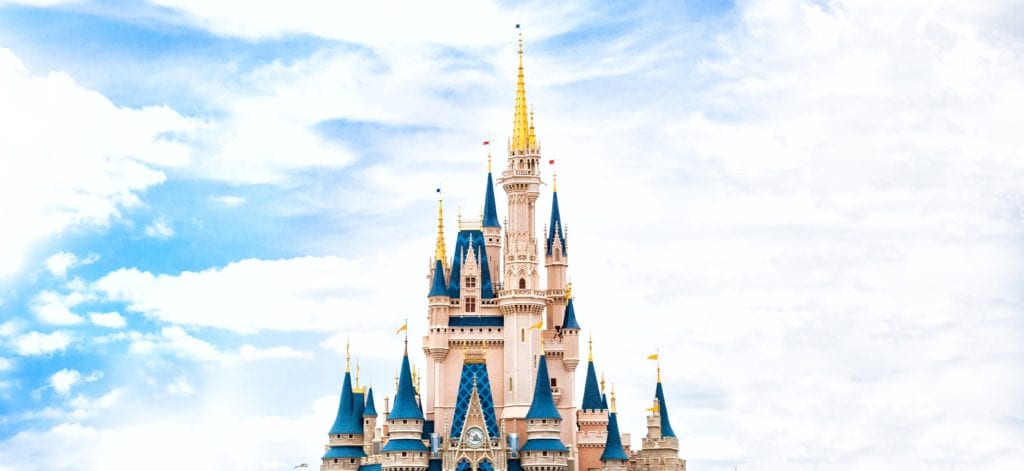 One thing to note: If you are buying Disney park tickets as part of a broader hotel and ticket package from Disney or any other Disney travel agent, this will also code as travel and be eligible to cover the charge with Venture Miles.
Read More: A Sneaky Way to Purchase Disney Park Tickets with Credit Card Points
Checked Baggage, Seat Selection & Other Airline Fees
Generally speaking, the only way to get free checked luggage when you fly is to hold the airline's co-branded credit card or have elite status with that airline. Seeing as checked bags now cost at least $30 each way on most airlines, these fees can add up quickly.
But if you don't hold an airline's co-branded credit card or you're flying with a random airline, you can use your Venture Miles to cover the cost of checked luggage, seat selection fees, and more.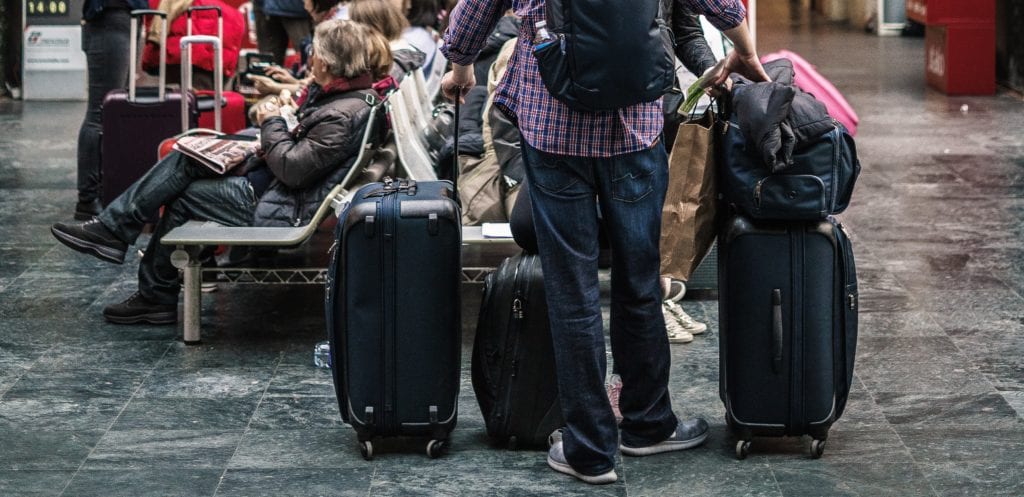 Simply pay for them with your Venture Card. Once the charges hit your account, you can use miles to remove them. So let's say you're flying on Delta Air Lines and you want to check your bag. Since Delta charges $30 each way, you can pay for that with your card, and later remove it for only 3,000 Venture Miles.
It doesn't stop with just baggage and seat selection fees. Any fee that the airline might charge you can be covered with Venture Miles.
Need to travel with a dog or another pet? Genrally speaking, you will have to pay around $125 each way. That fee can run up to $200 for international flights (plus the U.S. Virgin Islands). It's another example of an airline fee you can cover with Capital One Venture Miles.
Read more: A First-Timer's Guide to Flying with a Carry-On Pet
Award Ticket Taxes and Fees
When you book an airline ticket using airline miles, it's not exactly free.
You're still on the hook to pay the award ticket taxes and fees. The final cash cost varies wildly based on where you're heading. On domestic award tickets, it's just $5.60 each way. International business class departures can range anywhere from that same $5.60 to $1,000 or more on the priciest business class flights to London flying British Airways.
Take, for example, the Delta flight below from Minneapolis-St. Paul (MSP) to Cancún (CUN). At only 14,000 Delta SkyMiles roundtrip, this is an incredibly cheap fare. But there's an unavoidable $91.95 of taxes and fees tacked on top.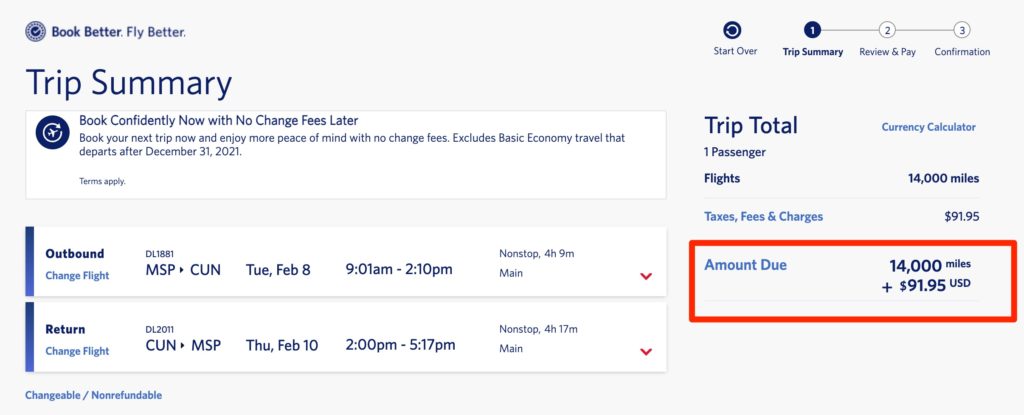 By paying the $91.95 with your Capital One Venture X, Venture, or VentureOne card, you can later erase that charge for only 9,195 Venture Miles. It's a great way to make an award ticket truly free.
A Maldives Float Plane Airport Transfer
The Maldives is at the top of many travelers' bucket lists – and for good reason. But the words "Maldives" and "cheap" don't mix together well. The country known for its iconic overwater villas is also one of the most expensive destinations on the planet.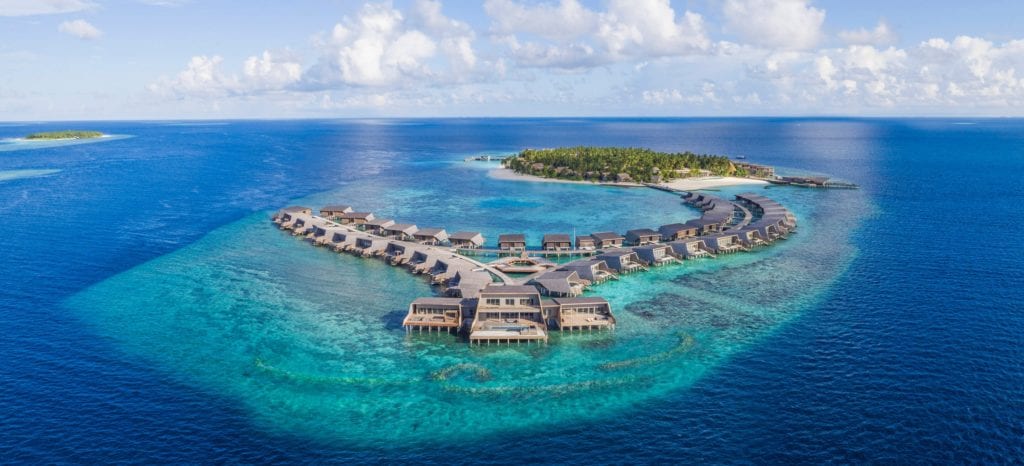 Even though there are countless hotels that you can book with points like the St. Regis Maldives or even the new Marriott Le Méridien Maldives Resort & Spa, seaplane transfers from the Malé (MLE) airport to the resort can still be incredibly expensive. And that part of your stay can not be booked with points & miles … at least not on paper.
Let's look at Le Méridien for example. While just 35,000 Marriott points a night was an absolute bargain for the Maldives, you'll still be on the hook for an $840 charge to get from the airport to the hotel by seaplane.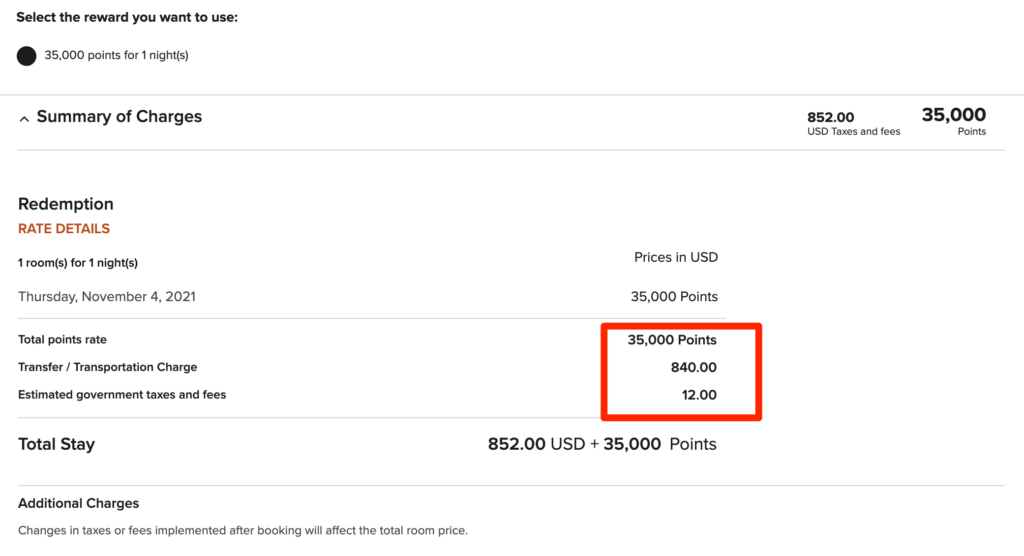 But if you charge this to your Capital One Venture X, Venture, or VentureOne card, you can redeem your Venture Miles to cover that cost. In this example, it would cost 84,000 Venture Miles. But you don't have to erase the entire charge – you can apply as many (or as few miles) as you want.
In my opinion, this is a great way to use Venture Miles. It's one of the few ways to make this fee cheaper.
National Parks Passes
Got a visit to a national park on your list for this year? You're not alone. And there's one thing you need, besides a cheap flight and a cheap rental car, of course. A National Parks Pass.
The U.S. National Parks Service sells annual passes that can get you into any national park in the country – from Denali in Alaska to the Everglades in Florida – for free. It'll also get you into thousands of other federal recreation sites for the whole year. And it costs just $80.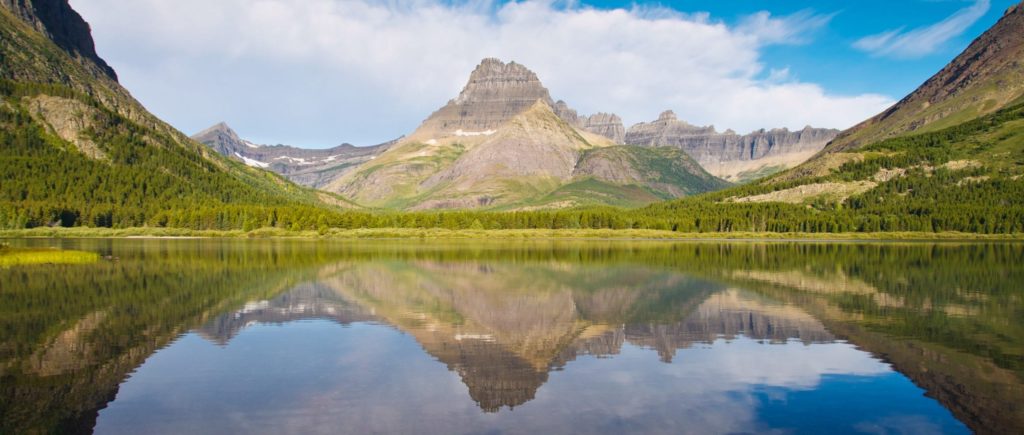 Considering most national parks charge $30 or $35 per vehicle to get in, you'll save money buying this pass if you visit three or more parks in a year.
Here's a quick breakdown of the pass options available:
Annual Pass ($80.00 – one year pass, ages 16+)
Lifetime Senior Pass ($80.00 – lifetime pass, ages 62+)
Annual Senior Pass ($20 – one year pass, ages 62+)
Access Pass (free – lifetime pass, requires documentation of permanent disability)
Volunteer Pass (free – one year pass, earned with 250+ hours of volunteer service in public lands)
Military Pass (free – one year pass, Military and dependents)
4th Grade Pass (free – one year pass, 4th graders and their families)
No matter which pass you buy, it should code as travel which makes it eligible to use Capital One Venture Miles to make it free.
Trains, Buses & Parking Passes
While train travel isn't as popular in the United States – let alone as available – it is an incredibly efficient and cost-effective way to travel around Europe and other corners of the globe. Much of the continent is rail connected and booking train travel will allow you to use Venture Miles to make those rides free.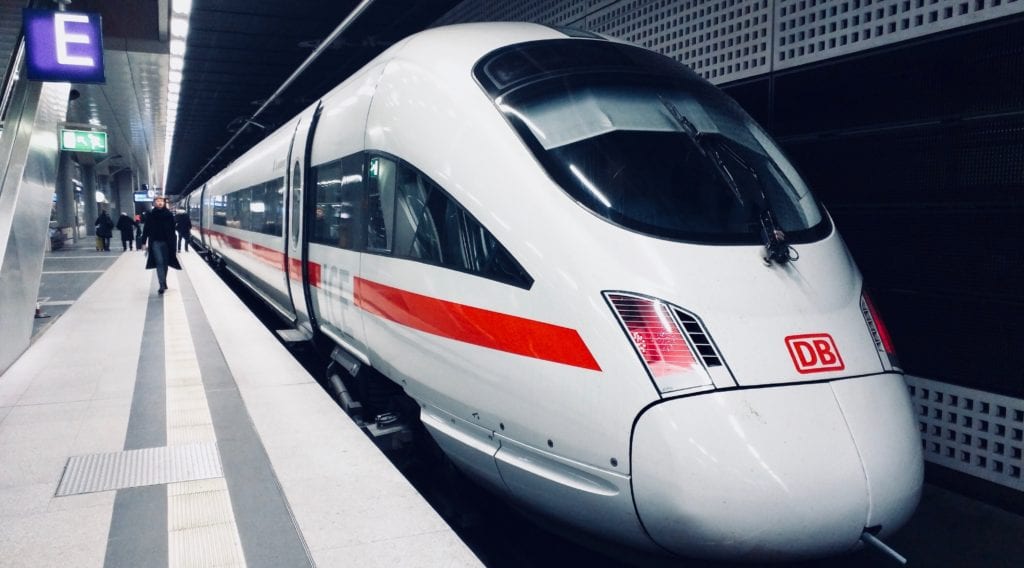 Similarly, any bus or parking charges should generally code as travel as well.
Related Reading: Rome2Rio Will Help You Choose: Plane, Train, or Automobile
Anything You Can Charge to Your Hotel Room
At most hotels, you'll have the ability to charge purchases for food, drinks, and much more to your room, adding them to your final bill for when you check out. Doing this allows you to use Capital One Venture Miles to remove the charge from your statement for anything you can charge to your hotel room.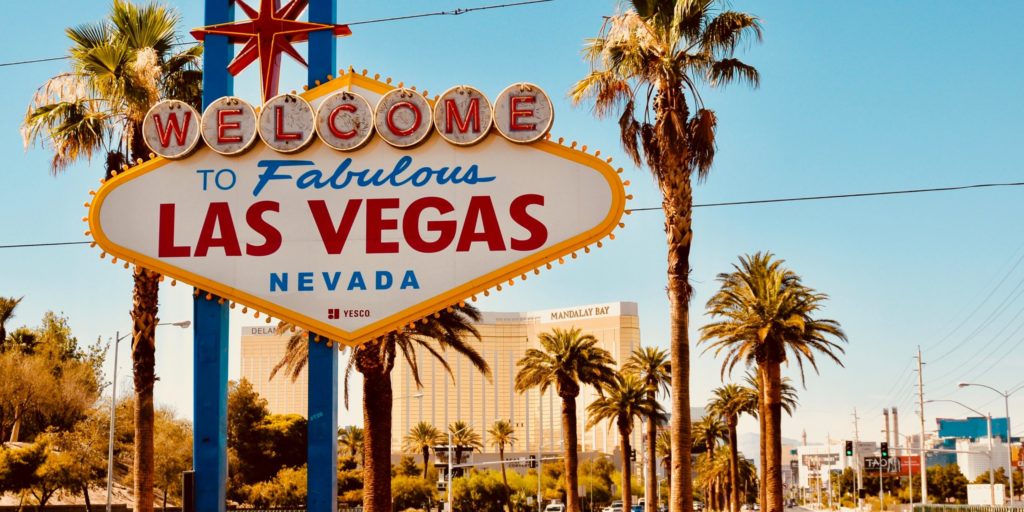 A great example is the hotel scene on the Las Vegas strip. Just about every restaurant you will find on the strip is part of a hotel and oftentimes, you can charge it directly to your room. Drinks at the pool? Charge them to the room.
When it comes time for checkout, those purchases will be added to your room and the entire purchase will code as travel. Again, this allows you to use Venture Miles for food, drinks, or even gift shop souvenirs.
How to Earn Capital One Venture Miles
To spend Capital One Venture miles wisely, you've first got to earn them. You're in luck: There are a handful of cards that can help you bolster your balance of Venture miles, including a brand new option.
The Capital One Venture X Card
There's a new kid on the block, and it might just be the best travel credit card we've ever seen.
The Capital One Venture X Rewards Credit Card is the bank's very first premium travel card. Think of it as a souped-up version of the ever-popular Capital One Venture Rewards Credit Card that's chock full of extra benefits: Access to Capital One Lounges and Priority Pass lounges, a $300 annual travel credit, a credit for Global Entry or TSA PreCheck, great travel and rental car insurance protection, and more. The annual fee clocks in at $395 a year, but the benefits can easily outweigh that.
Here's the best part: You can currently earn 75,000 Venture Miles after spending $4,000 in the first three months. Considering you earn at least 2x for every dollar you spend on the Venture X Card, you'll earn a total of at least 83,000 Venture Miles.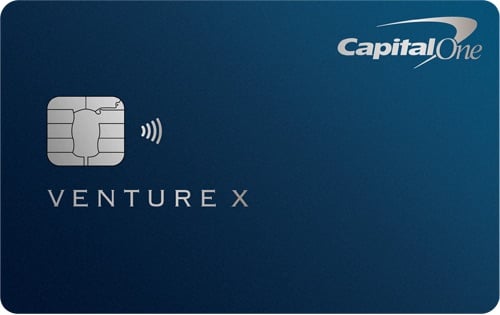 Click Here to learn more about the Capital One Venture X Rewards Credit Card.
The Capital One Venture Card
The Capital One Venture Rewards Credit Card has been a fan-favorite among travelers for years – and for good reason. It's truly one of the best travel credit cards for beginners.
You earn 2x points on every purchase and even get a credit that covers the cost of Global Entry or TSA PreCheck – all for a card with a $95 annual fee.
Capital One currently also offers a welcome bonus of 75,000 miles once you spend $4,000 on purchases within three months from account opening. This is equal to $750 in travel expenses – or get even more by transferring those 75,000 miles to partner airlines or hotels.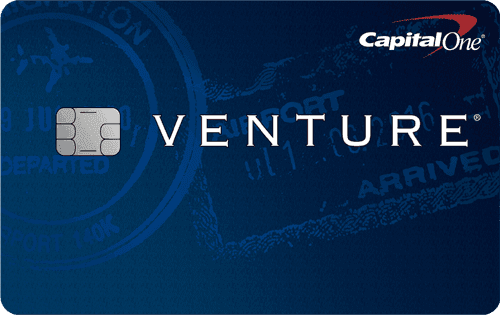 Click Here to learn more about current offers for the Capital One Venture Card. 
Capital One VentureOne Card
Think of the card_name as the littlest sibling to the Venture X and Venture Card.
It's a no-annual-fee card that will earn you 1.25x miles per dollar you spend. The welcome bonus is smaller, too – though still quite nice. You can currently earn bonus_miles_full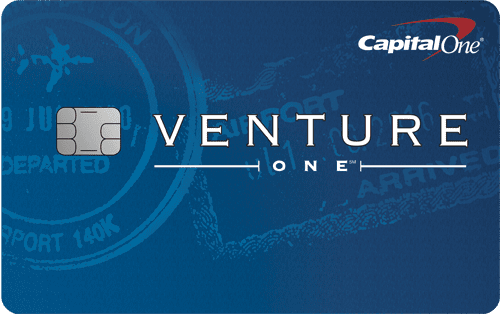 Learn more about the card_name
Bottom Line
There are literally thousands of ways you can use Venture Miles to cover travel purchases. This is a small sample.
But perhaps the best way to use Capital One miles is for purchases where you can't use traditional points and miles. This list represents some of the best ways to do just that.