Thanks to The Platinum Card® from American Express's ever-growing collection of virtual coupons (in exchange for higher annual fees) like a $20 monthly entertainment credit, cardholders can get a few streaming services free. That includes The Wall Street Journal, The New York Times, Peacock, SiriusXM, Hulu, Disney Plus, and the Disney Bundle. Soon, you can add another option to the list.
Starting in September, Platinum cardholders will be able to get Paramount Plus's Essential streaming service – for free. Paramount Plus offers at-home streaming of popular channels like CBS, Comedy Central, MTV, BET, and Nickelodeon as well as many live sports events and movies. But it's not part of that monthly entertainment credit. It's through … Walmart?
Back in October 2021, Amex raised eyebrows when it added yet another credit to the Platinum Card with a $12.95 monthly credit toward Walmart+, the retail giant's response to Amazon Prime with free shipping, same-day local delivery, and discounts at the gas pump. This week, Walmart announced it was adding Paramount Plus as a free perk for its subscribers. The $12.95 monthly cost of Walmart+ won't increase.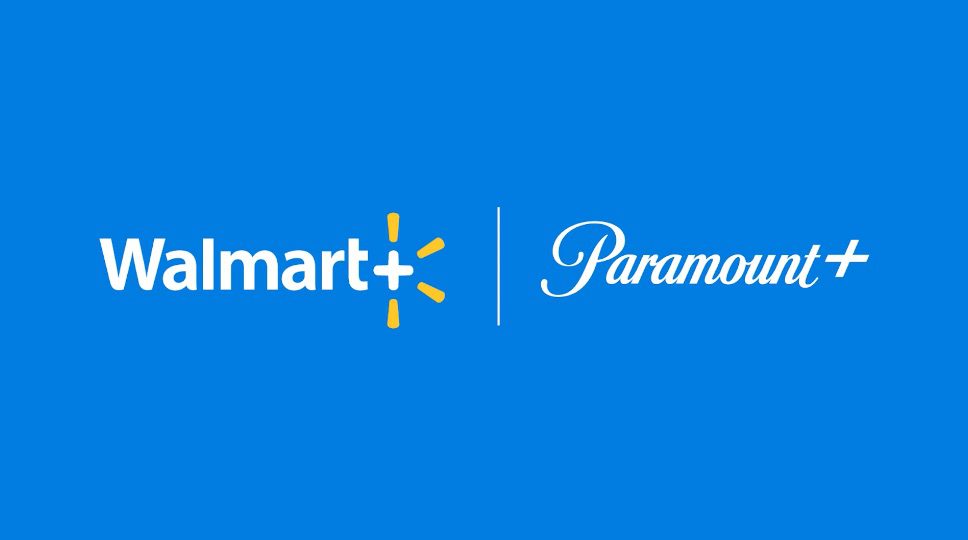 "With the addition of Paramount+, we are demonstrating our unique ability to help members save even more and live better by delivering entertainment for less, too. Eighty-five percent of U.S. households use streaming services1and Paramount+ has the premium content and broad appeal that our members are looking for," Chris Cracchiolo, senior vice president, and general manager of Walmart+, said in a statement.
There's no official launch date for the new Paramount Plus access via Walmart+, so it's unclear if it will kick off right on Sept. 1 or sometime later in the month. Whenever it does, Amex Platinum cardholders will be able to use Paramount Plus as part of their Walmart+ subscription. If you haven't yet signed up for Walmart+ with your Amex Platinum Card, you just head to walmart.com/partner/plus/amexplatinum and use your Platinum Card at checkout for a monthly subscription.
The list of Amex Platinum benefits is a tangled web of credits, retailers, and streaming platforms that gets more convoluted by the month. Still, access to another entertainment platform at no out-of-pocket cost is never bad – especially for cardholders already paying for Paramount Plus. The standard Essential package, which Walmart+ will soon cover, typically costs $4.99 per month or $49.99 per year.
Here's the full list of what's available through Paramount Plus Essential:
Stream TV shows from channels including BET, CBS, Comedy Central, MTV, Nickelodeon, Paramount Pictures, and the Smithsonian Channel, including Paramount Plus original series like "1883" and "Halo."
Hundreds of popular movies, including Paramount Plus originals
Live stream of CBS News (but not your local CBS News channel)
Live stream all CBS sports events including football, golf, soccer, and more
Limited ads
It's just the latest new addition to the Amex Platinum Card's repertoire. In the summer of 2021, Amex added a slew of new benefits like hotel stays, CLEAR, Equinox Gyms, and more. Those additions pushed the card's annual fee up to a hefty $695 a year (see rates & fees). Amex added even more to the fold in October with the addition of credits for Walmart+ and a SoulCycle bike purchase, though without another annual fee hike.
Bottom Line
Hey, we'll take it.
Thanks to the addition of credits that cover the total monthly cost of Walmart+ last year, Paramount Plus will soon be a free option for Amex Platinum cardholders. Stay tuned for additional details on how it works and when this new option will go live.