This time last year, United Airlines made a bet: Transatlantic travel would be booming in summer 2022, enough to support nearly a dozen exciting new routes across the pond. It worked so well, United is going back to the table for next year.
The Chicago-based airline on Wednesday unveiled its latest salvo of additional flights to Europe for 2023, a combination of brand-new destinations as well as additional nonstop routes to tried-and-true tourist hotspots across the continent. Oh, and United will commence nonstop service to Dubai (DXB) in March, too.
All told, United plans to kick off six new routes to Europe next spring ahead of a summer rush while also adding additional nonstop frequencies into both London-Heathrow (LHR) and Paris-Charles de Gaulle (CDG). That includes flights straight from its Newark (EWR) megahub into the seaside Spanish town of Malaga (AGP) as well as up to Stockholm (ARN). United is also adding more flights from across the country to Barcelona (BCN), Berlin (BER), Rome (FCO), and more.
Here's the full list of new routes on the way next year, all of which are already on sale:
Newark (EWR) to Malaga (AGP) starts May 31, with three flights a week on a Boeing 757-200
Newark (EWR) to Stockholm (ARN) begins May 27, flying daily on a Boeing 757-200
Newark (EWR) to Dubai (DXB) kicks off March 25 thanks to a new partnership with Emirates, flying daily on the Boeing 777-200ER equipped with United Polaris business class
San Francisco (SFO) to Rome (FCO) also lifts off May 25, flying on a Boeing 777-200ER once a day
Chicago-O'Hare (ORD) to Barcelona (BCN) begins May 25, too, operated on a Boeing 787-8 outfitted with a small United Polaris business class cabin
Chicago-O'Hare (ORD) to Shannon (SNN) in Ireland takes off with daily service on May 25, flying on a Boeing 757-200
Washington, D.C.-Dulles (IAD) to Berlin (BER) is scheduled to commence May 25 on a Boeing 767-400, flying daily
United is also adding a second daily nonstop frequency between Los Angeles (LAX) and London-Heathrow (LHR) as well as Washington, D.C.-Dulles (IAD) and Paris-Charles de Gaulle (CDG)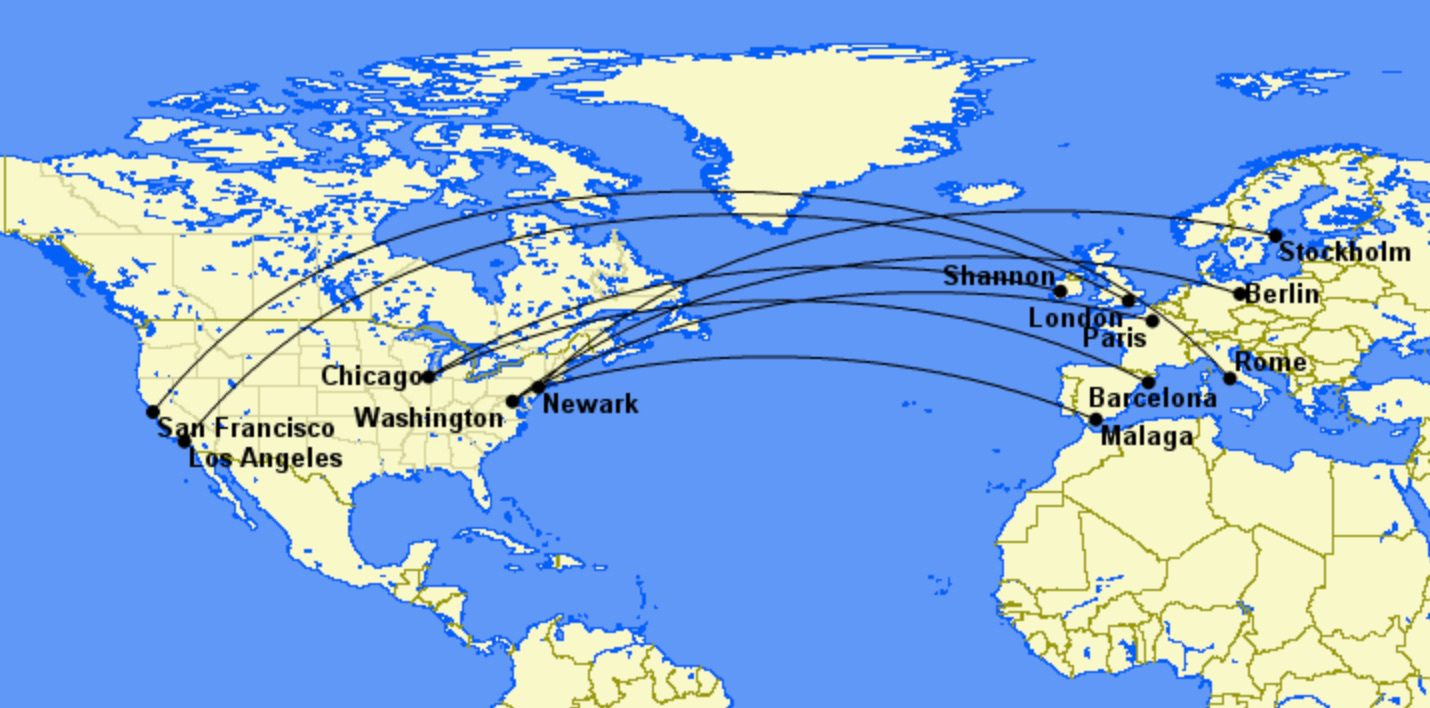 United framed these additions as a sort of victory lap, claiming they'll fly nonstop to more transatlantic destinations next year "than all other U.S. airlines combined." The airline said peak summer travel demand this year for Europe was 20% higher than before the pandemic.
"Next summer United is offering the best of both worlds: we're making it easier for our customers to visit the most popular cities in Europe, but we're also expanding our reach to give travelers access to new places they haven't yet experienced," Patrick Quayle, United's senior vice president of global network planning and alliances, said in a statement. "We expect another busy summer for international travel and are proud to build on our industry-leading global network to offer our customers the widest range of destinations and most convenient travel options."
But these new additions don't mean United is cutting its additions from this year – just the opposite. Almost all those exciting new routes it launched this year are staying put, including nonstop flights to Ponta Delgada (PDL) in the Azores and Spanish islands like Palma de Mallorca (PMI) and Tenerife (TFS).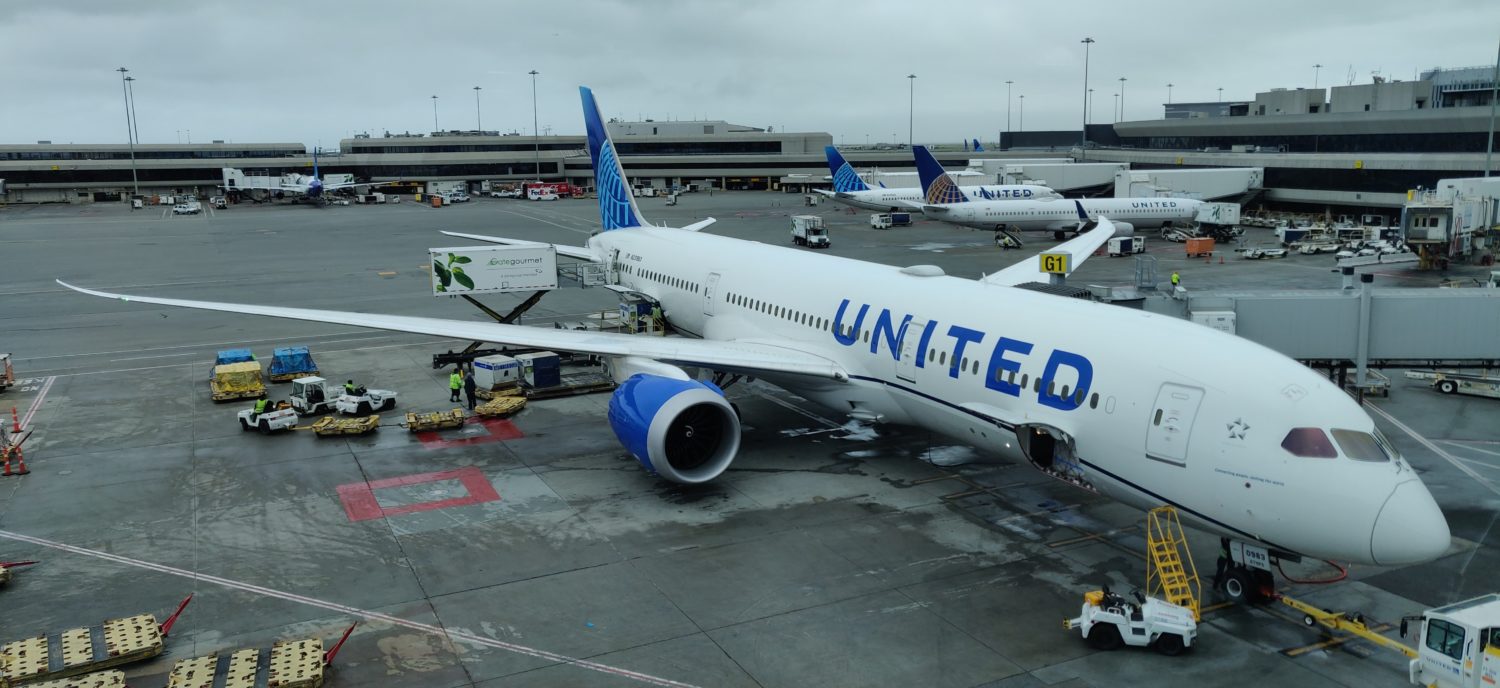 The only summer route that apparently won't return in 2023 is the airline's nonstop route from Newark (EWR) to Bergen (BGO).
Airlines love to give travelers plenty of time to put their summer travel plans into motion, and United is just the latest major carrier to crystallize its summer 2023 schedule. Delta did the same late last month, announcing it would launch a handful of new routes, bring back several pre-pandemic destinations, and resume nonstop flights to Europe from Los Angeles (LAX).
Bottom Line
United and other airlines bet big on Europe in 2022. In 2023, they're upping the ante. 
For United, that means a handful of new nonstop destinations and new routes to get to some of the most popular cities in Europe.