The content on this page is accurate as of the posting date; however, some of the offers mentioned may have expired.
As the coronavirus brought travel to a standstill, banks and credit card companies focused on giving consumers new ways to use their cards while stuck at home. Slowly but surely, that has changed as top travel cards focus more on … well, travel. And the Platinum Card from American Express and the Business Platinum Card from American Express are benefitting once again.
American Express has recently rolled out a slew of new offers, credits, and discounts for existing cardholders' upcoming travel plans. That includes new discounts on select domestic flights, ways to save up to nearly 20% on upcoming hotel stays, lucrative resort credits, and even the chance to get a third night free during your next hotel stay. They're all available booking through the Amex Travel portal for travel through early 2021 – and in some cases beyond.
These new offers just add to the travel perks and benefits the Platinum card already carries. That includes a new $200 travel credit offered to select cardholders as well as longstanding perks like annual airline fee credits, up to $200 for Uber Rides (or Uber Eats) a year, unbeatable airport lounge access, and more.
Clearly, American Express is hoping to turn the tide and get cardholders traveling again. Here's a look at what's newly available.
New Discounts on Domestic Flights
American Express says Platinum cardholders can book discounted flights on select airlines through Amextravel.com. These fares are available if you book by Dec. 31, 2021, for travel through March 31, 2021. 
It's spotty, as not every route on every airline will come up with a discount. You'll want to look for results labeled as "Recommended Flights." That said, the savings can be substantial. God Save the Points has found first class fares up to nearly 20% off, while you can snag select economy fares for 5% to 15% off. 
For example, here's a cross-country fare on American Airlines from New York City (JFK) to Los Angeles (LAX) for $245 round-trip. Booking direct with American, that same flight would cost $289, so you're getting an 18% discount.

In our experience, finding these discounted fares can be a challenge. Still, it's worth searching for flights through Amex Travel if you're booking an upcoming trip to see if you can snag a discount.
Keep in mind you'll also earn 5x points on all flights booked with your Platinum Card through Amex Travel. You can also use Amex Membership Rewards points to book these flights. And Business Platinum cardholders can even use one of the card's best benefits to book select economy flights (or all first/business class flights) and get 35% of their points back.
Get $150 Off A Fine Hotels and Resorts Stay
American Express has a fantastic hotel program called Fine Hotels and Resorts (FHR), a collection of properties across the globe with discounted rates and additional perks. They're leveling up those savings.
American Express is offering Platinum cardholders a $150 statement credit when booking an FHR stay of $800 or more. Bookings must be made by Dec. 7, 2020 to qualify, but that seems to apply to all future travel.
Just log in, add the offer to your account, and book a prepaid FHR stay of at least $800 by early December and you'll automatically get a $150 credit right back.
Just as with your flights, you should earn 5x on these hotel bookings, too. And that statement credit is in addition to all the regular benefits you get when booking an FHR stay: guaranteed late checkout, credits for dining or spa treatments during your stay, and more.
And American Express is also sweetening the deal with additional hotel benefits…
More Resort Credits (or a Third Night Free)
Amex Travel is kicking the perks of a Fine Hotels and Resorts stay into overdrive.
Some FHR properties will be eligible for a third night free, while others are now offering up to $300 in property credits to cover dining, spa treatments, and other expenses during your stay. These bigger perks are available on bookings made by Dec. 17 for hotel stays through Dec. 20.
And yes, they are stackable with that $150 statement credit. That could add up to some massive savings on a domestic trip through mid-December.
Scan the list of properties with these special offers and you'll see there are nearly 100 across the nation.
The Skinny on the Platinum Card
When travel times are good, the Amex Platinum card is tough to beat.
The card carries a $550 annual fee, which isn't cheap by any means. But it more than makes up for it with an unbeatable set of travel benefits. And these recent additions just make that case even stronger, as you could easily save $500 or more with these new travel discounts alone.
The Platinum Card stands out for its lounge access, as no card will get you into more airport lounges. For starters, there are the outstanding American Express Centurion Lounges, many of which have reopened. You get a Priority Pass membership to get into 1,300-plus lounges across the globe. Smaller lounge networks like Escape Lounges are an option, too. And you can even get into Delta Sky Clubs so long as you're flying Delta that day.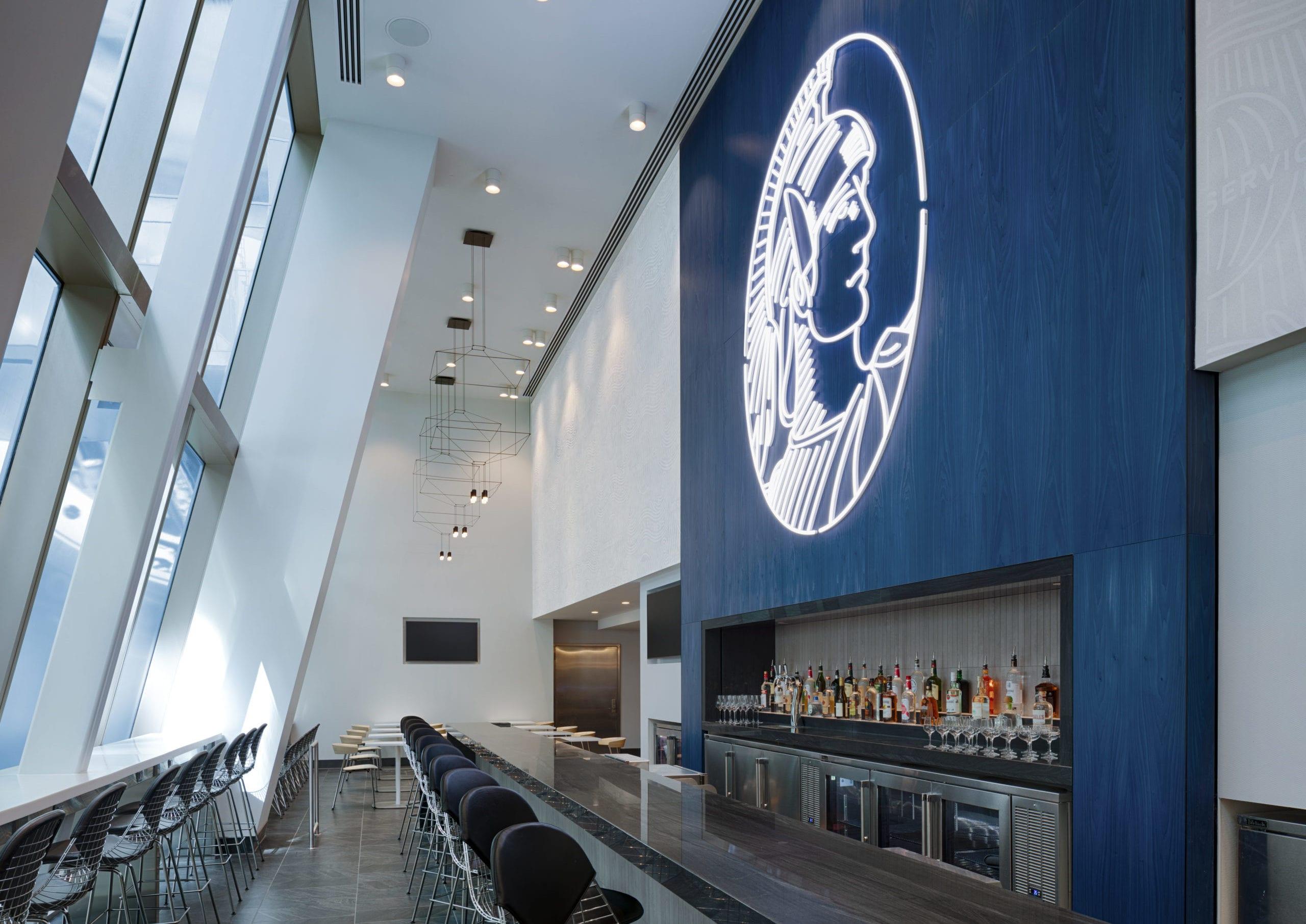 You'll also get up to $200 each year for airline fee credits. Oh, and another $200 for Uber doled out in monthly installments of $15 (and $35 in December to round out the year). Throw in another $100 you can use once every four years to cover the cost of a Global Entry or TSA PreCheck membership. And then another $100 for shopping at Saks Fifth Avenue, split up into $50 credits twice a year.
Then there's instant hotel status with Hilton and Marriott; car rental status with agencies like National, Hertz, and Avis; and more.
Bottom Line
These new travel offers can save Amex Platinum cardholders some serious money on an upcoming domestic trip. Given the beating travel has taken in 2020, it's refreshing to see American Express double down on travel.