Credit cards are all about getting those bonus miles and free travel. But some of the best cards in the world of miles and points also come with perks that can improve your travel from start to finish. 
We'd love if these fringe benefits were free. But whether the fees are $95 or $550 annually, it can be worth it for some of the benefits that make your travels faster, more comfortable and even a tad luxurious. Do the math, and you might find these perks outweigh that annual fee. If you're not sold, don't worry – there are some cards that offer great perks for free!
Let's walk through some of the best travel perks offered from our favorite travel rewards credit cards.
Skip Those Lines
With the right credit cards, you can get into a dedicated fast lane on your way in and out of the airport. And you can get it without paying an annual fee.
From entry-level to top-of-the-line credit cards, more and more banks are offering a $100 credit to cover the cost of Global Entry or TSA PreCheck. You can generally cover the cost of registration once every four years, and your membership lasts for five years. And if you've already got it, you can use that credit to pay for a friend's application.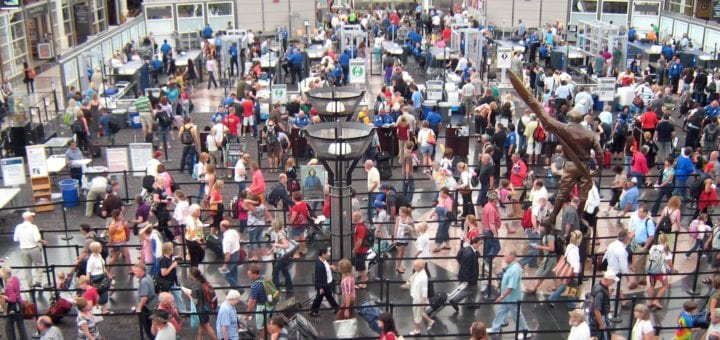 Not every airline participates in TSA PreCheck but more are joining every year, making your trip through security faster. Your first time through TSA PreCheck, you'll wonder why you didn't get it sooner. You get to skip the long lines for a shorter, dedicated lane, keep a jacket and shoes on, and keep your liquids and electronics in your bag. And Global Entry is a must for any international traveler, allowing you to speed through immigration.
Thrifty Tip #1: These cards will reimburse you for both Global Entry and TSA PreCheck. Seeing as Global Entry includes TSA PreCheck, Global Entry is the easy choice. 
Available With: American Express Platinum Card ($695 annual fee), Chase Sapphire Reserve® ($550), Citi Prestige Card ($450), Capital One Venture Card ($95), PenFed Pathfinder Rewards Card (No annual fee!)
Live it up in Lounges
It's time to spend your layovers sipping on free drinks, eating or even taking a shower. There's no better place to spend your time at the airport than in an airport lounge. 
Just what lounges you'll get access to will depend on which card you have. The American Express Platinum Card will open the most doors for you, from the posh Centurion Lounges at airports like Philadelphia (PHL), Las Vegas (LAS), Seattle (SEA), and many more. You'll also get a Priority Pass membership, which has more than 1,000 contracted lounges all over the world. You will even get access to Delta's Sky Clubs if you're booked on a Delta flight. And finally, you can get into Escape Lounges like the Escape Lounge at Minneapolis-St. Paul (MSP), our favorite lounge at our hometown airport. 
Traveling with friends or family? No problem. With the American Express Platinum card, up to two guests can join you in the lounge – though you'll have to pay $29 each at Delta SkyClubs.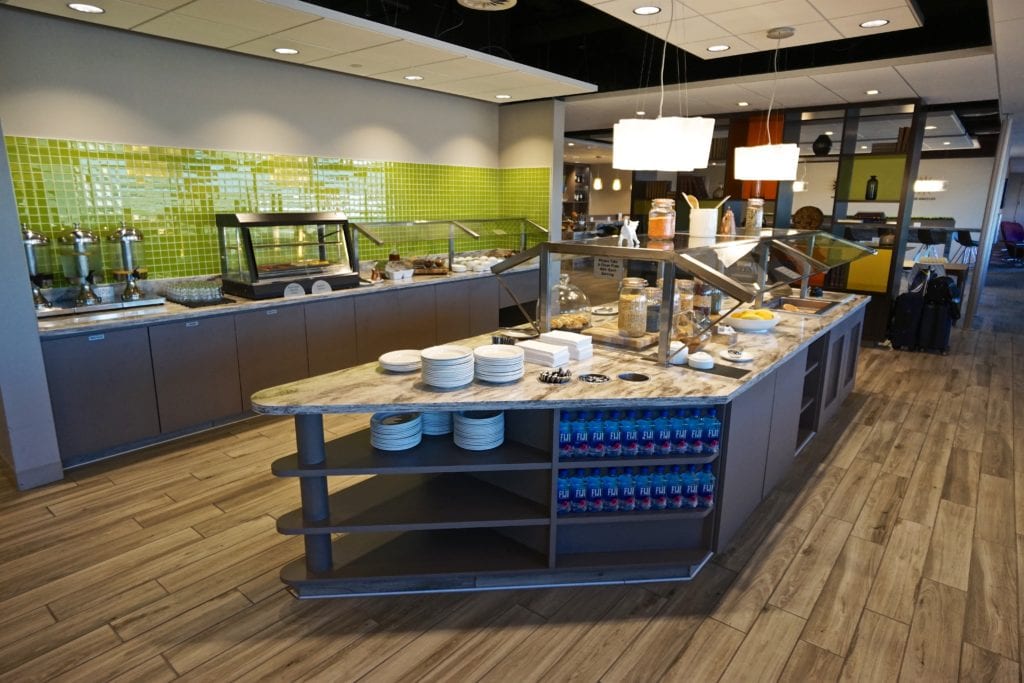 With the Chase Sapphire Reserve and Citi Prestige Card, you'll get a Priority Pass membership. If you're traveling internationally or taking lots of trips that require a layover, the lounge access you'll get from these credit cards is worth its weight in gold. 
Thrifty Tip #2: Not in an airport with a Priority Pass lounge? Check out our guide to the restaurants you can access with Priority Pass. 
Available With: The Platinum Card from American Express ($695), Chase Sapphire Reserve ($550), Citi Prestige Card ($450)
Companion Passes
If only someone could join you for your trip for free, right?
The ability to bring along a companion for free is truly one of the best credit card benefits available. Southwest's Companion Pass is the top of the class, giving you an unlimited amount of free partner passes on any Southwest ticket, whether you buy it or redeem it with points, leaving your companion to pay just the taxes and fees. Check out our guide on how to get the Southwest Companion Pass.
Other airlines like Delta and Alaska Airlines will throw in a companion pass for one flight a year if you have their co-branded credit cards, like Delta's Reserve and Platinum American Express cards. But seeing how limited these benefits are, Southwest's benefit is the clear winner here.
Available With: Southwest personal credit cards ($69-$149), Platinum Delta SkyMiles card ($195), Delta Reserve card ($450)
Big Time Travel Credits
Several of the major rewards credit cards offer $200 or more in travel credits each year, instantly offsetting the card's big annual fee.
The size of that credit varies by card, as do the rules for what qualifies to be covered. Some cards like the Chase Sapphire Reserve and the Citi Prestige card will automatically cover anything from airfare to baggage fees, while others are more restrictive and require you to select an individual airline where the credits will work. The Platinum Card by American Express gives you two separate credits: $200 for airline fees, and another $200 for Uber rides doled out in monthly installments. 
No matter how you slice it, these annual travel credits are an easy way to soothe your heartburn from paying that big annual fee upfront.
Available With: Chase Sapphire Reserve ($550), The Platinum Card by American Express ($695), Citi Prestige Card ($450)
Free Luggage
In the age of ever-increasing airline fees and nickel-and-diming, this benefit shouldn't be overlooked. Every major airlines' co-branded credit card will get you a free checked bag on one of their flights. As more airlines expand their Basic Economy offerings and start charging for baggage no matter how long or short the flight, this can easily save you $50 or more on every round trip flight you take. It's our favorite way to beat Basic Economy fares on Delta.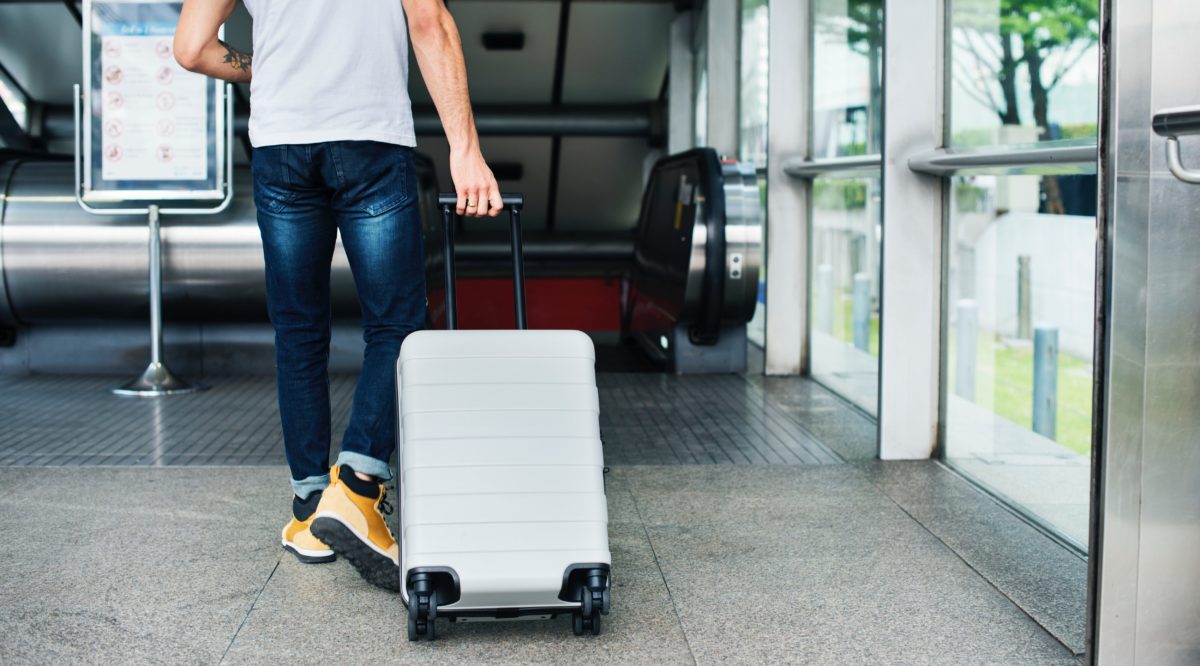 Seeing as these cards come with an annual fee of $95 or less, it's easy to make that money back in waived baggage fees. And many of the entry-level airline cards waive that fee in the first year.
Available With: Gold Delta SkyMiles Credit Card ($95, waived the first year), United MileagePlus Explorer Card ($95, waived the first year), Citi AAdvantage Platinum Select Card ($99, waived the first year), Alaska Airlines Visa Signature Card ($75), JetBlue Plus Card ($99), and more.
Bottom Line
We get it: No one likes to spend their hard-earned cash on an annual fee. But some of these travel perks are worth far more than the cost of that annual charge. And there are a handful of perks you can get with cards that waive the annual fee in the first year. 
Just be warned: Once you have these benefits, they're hard to live without.