Even with the mounting travel restrictions enacted by the Trump administration banning group tours and cruises, it is still perfectly legal and possible for American's to travel to Cuba. And let's clear something up. Not only can you travel to Cuba, you absolutely should.
The island opened the floodgates to U.S. tourism in 2016, ushering in new nonstop flights to the Caribbean island for the first time in over 50 years. Since then, traveling to Cuba has gotten more complicated, but certainly not impossible.
We've already gone through the nuts and bolts of getting into Cuba, so make sure make sure to read our guide of the 11 Things You Need to Know Before You Travel to Cuba. 
Here's why this complicated Caribbean nation deserves a spot at the top of your list.
The People Are Wonderful & Need Our Support
While the relationship between the U.S. and Cuban governments has been tense at best, I found the Cuban people to be incredibly warm, welcoming, and proud to show us the beauty and history of their island. As one local put it: "Just because our parents (referring to the Cuban and U.S. governments) don't get along, it doesn't mean that we can't be friends."
And critically, the Cuban people rely on our tourism dollars to get by.
When you visit the island, there are constant reminders that Cuba remains a totalitarian state. According to some estimates, 75% of the Cuban population works for the state in some form or fashion. And while the government provides things like health care, education, and food subsidies, even a medical doctor earns just $40 to $60 a month, on average. Not nearly enough to get by.
Many of the people we came in contact with through tours and Airbnb experiences were using it as side hustle to survive. The same was true of our wonderful Airbnb hosts and much of the tourism industry we interacted with while in Cuba.
So it's safe to say that the Cuban people are scared by the latest restrictions on travel from the U.S. government. It's hurting tourism to the island, and that hurts everyday Cubans struggling to get by. The people need our support in the form of tourism dollars.
It's Safe
Tourism is such an important part of the Cuban economy that the police are extremely harsh on crimes against foreign visitors. That means violent crime is almost never directed at tourists.
Even though the Cuban government doesn't produce any reliable crime statistics, it is generally considered one of the safer islands to visit in the Carribean. At no point during our trip did I feel unsafe.
That being said, it is always a good idea to take the same precautions as you would in any foreign country. Petty crimes like pickpocketing can be common in tourist areas. Be smart and use your best judgment and you shouldn't run into any issues.
The Beaches Are Beautiful
Cuba is the largest island in the Caribbean. And with all that real estate comes some beautiful beaches.
During our recent stay on the island, we took a day trip to Varadero beach through Airbnb Experiences. Varadero is a popular resort town about a two-hour drive east of Havana on Cuba's narrow Hicacos Peninsula.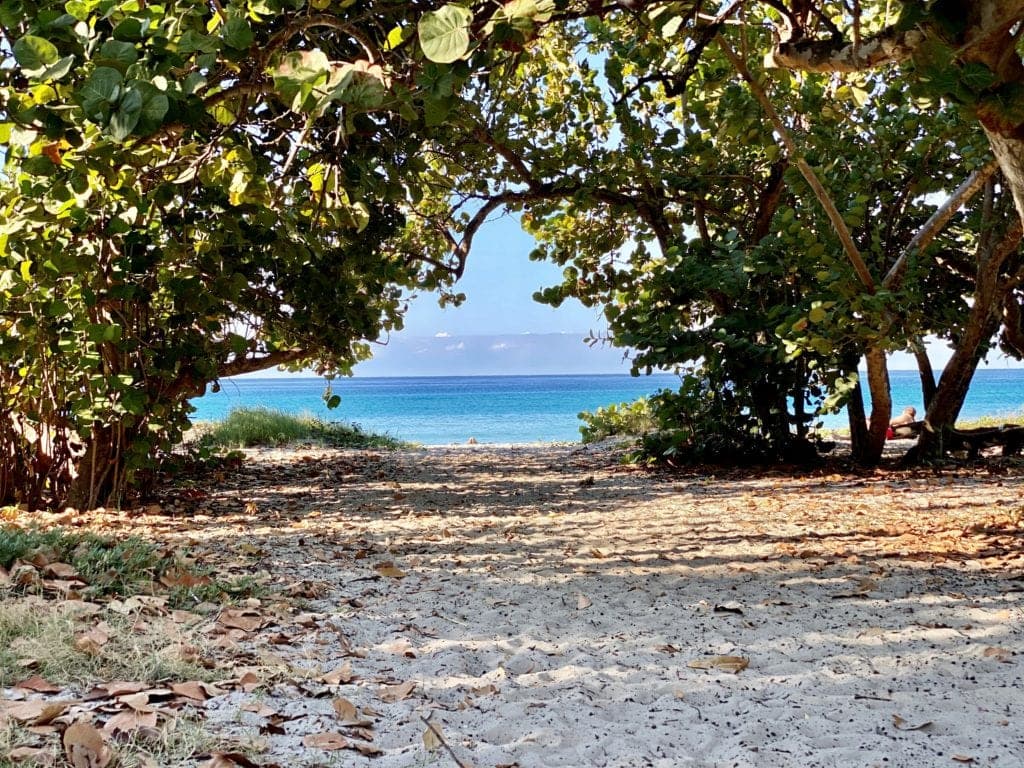 Varadero has miles of beautiful turquoise water, white sand beaches, all-inclusive hotels, and even a golf course. It was a wonderful change of pace from the hustle and bustle of Havana. And in 2019, TripAdvisor named Varadero Beach No. 2 on its list of the world's best beaches. It's a must-stop if you have time during your trip to Cuba.
If you are staying in Havana and don't want to venture all the way to Varadero, there are still plenty of beaches in and around the city that are worth a visit. Check out Santa Maria del Mar, or Playa de Este.
It's a Digital Detox
In Cuba, your phone will technically work. But making calls, sending texts, and using data is incredibly expensive.
Unfortunately, Cuba is one of the few countries in which Google Fi, our favorite international service, doesn't offer service.
If you absolutely need to stay connected, you can look into buying a Cuban sim card for your phone for around $40 at any ETECSA location. Or if you have Wi-Fi, you can use the Wi-Fi calling features from your carrier (Verizon, T-Mobile, Google Fi, etc.).
In my case, my trip to Cuba was an opportunity for a digital detox. Other than using my smartphone camera to document the trip, I rarely used my phone. Although it was slightly forced, it was the first time in my adult life I'd done it. It helped me to connect with the Cuban culture in a way that I might not have with a phone in my hand.
One of the first restaurants we stopped at in Havana had a sign that read "We don't have Wi-Fi. Pretend it is 1995 and talk to each other." It was a great way to set the stage for the rest of our trip.
It's a Time Warp to a Different Era
Communism and over 50 years of Fidel Castro's rule over Cuba have had a lasting impact on the island. As you explore Cuba, it's common to see propaganda billboards and signage celebrating the 1959 Cuban revolution that swept Castro into power.
It's also impossible to ignore the impact of the U.S. embargo against Cuba which was put in place in the '60s to limit almost all exports and trade with Cuba. The embargo, or el bloqueo (the blockade) as the locals call it, is still in place today.
The clearest sign of this embargo are all the old U.S. cars scattered across the island, from before the Cuban revolution. Dubbed "Yank Tanks" by the locals, they've become a part of the culture. Many are incredibly well maintained, and there seems to be a great sense of pride among their owners.
It's a blast from the past, and something you won't see anywhere else. If the embargo is ever lifted and trade resumes between the U.S. and Cuba, it will be interesting to see what happens with these classic cars.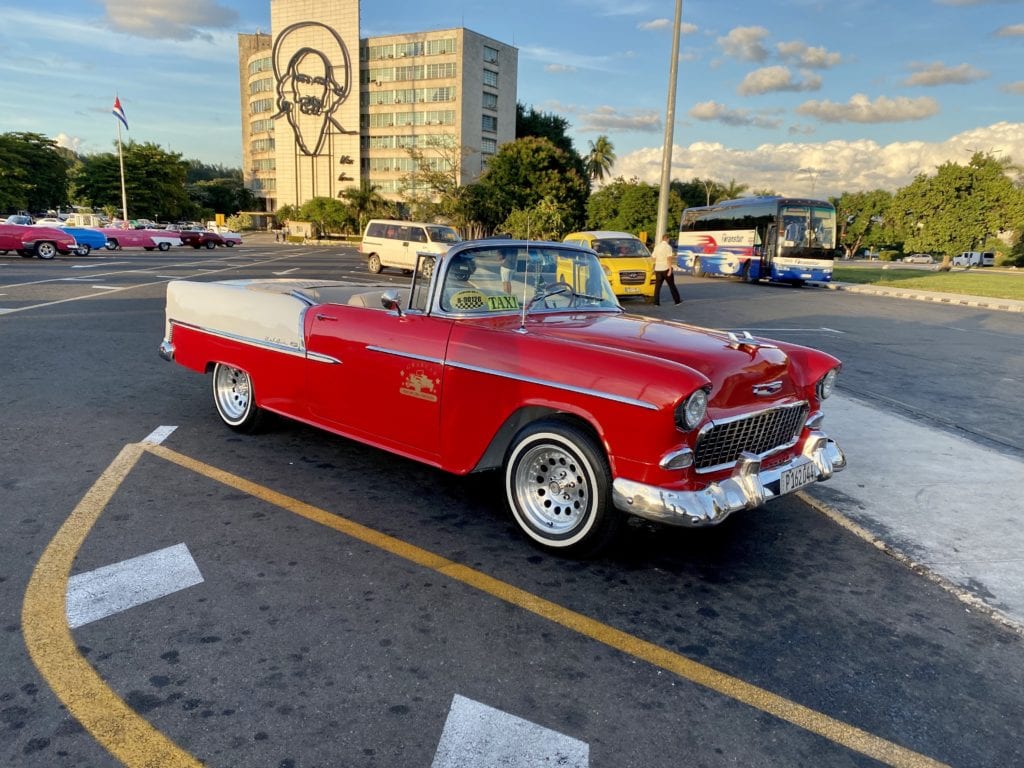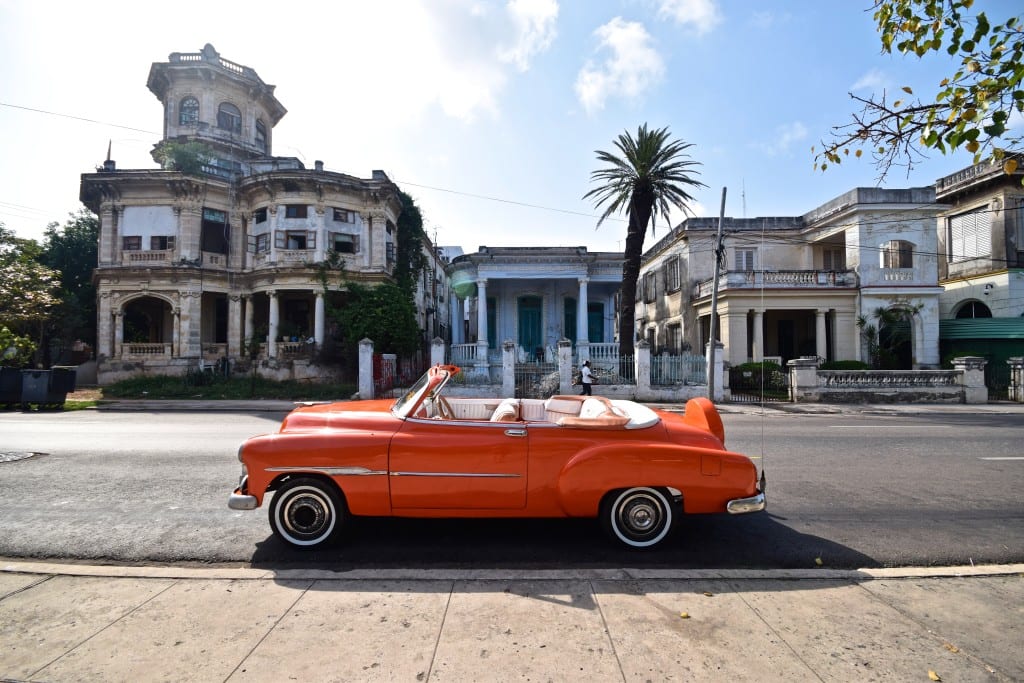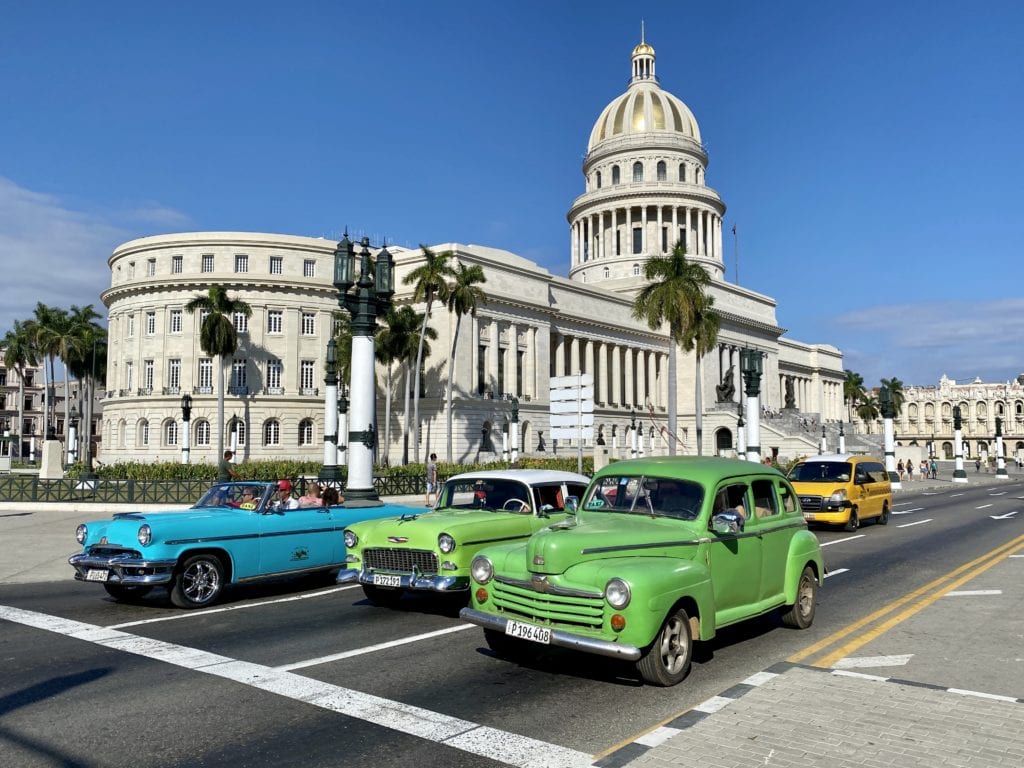 Bottom Line
Even though Cuba is only 90 miles from the United States, I felt like I was a world away during my trip. It was a thought-provoking trip and easily the most unique place I have ever been, due in large part to the country's complicated history with the United States.
Yet I left the island with a sense that Cuba was on the verge of a major transformation. It will be interesting to see what the future holds for this beautiful island.