Cuba opened the floodgates to U.S. tourism in 2016, ushering in new nonstop flights to the Caribbean island. Since then, it's gotten more complicated.
U.S. officials are cracking down on Cuba amid a frosty relationship – including the Trump administration's latest ban on group tours and cruise lines going to Cuba. But even with new restrictions, it's still relatively easy for American citizens to travel to Cuba. And not only is it possible, you absolutely should.
We'll outline everything you need to know before you travel to Cuba. And while the amount of information may seem daunting, just follow the rules and you shouldn't experience any issues.
You Must Qualify Under One of 12 allowable Travel Categories
For Americans, "tourism" in Cuba is technically not allowed. You are supposed to qualify for legal travel under one of the 12 justifications currently allowed for travel to Cuba:
Family visits
Official business of the U.S. government, foreign governments, and certain intergovernmental organizations
Journalistic activity
Professional research and professional meetings
Educational activities
Religious activities
Public performances, clinics, workshops, athletic and other competitions, and exhibitions
Support for the Cuban people
Humanitarian projects
Activities of private foundations or research or educational institutes
Exportation, importation, or transmission of information or informational materials
Certain export transactions
Most of these categories are incredibly vague and finding ways to qualify is not difficult. Our favorite category of travel, and the easiest to use is  "Support for the Cuban People." Just make sure that before your flight back to the U.S. you document several "cultural activities" (tours, art events, etc.) you will participate in during your stay. Although unlikely, U.S. Customs may want to review your itinerary on your return. Do not let this requirement deter you from visiting Cuba.
Per the new Trump-era rules, you will want to avoid state-run restaurants and hotels. These are easy to avoid if you stay in Airbnb's and avoid badly rated restaurants on TripAdvisor (which are almost all government-owned). The top restaurants are privately owned and perfectly legal for you to visit. You will want to document where you ate and stayed in your itinerary as well (keep it simple though).
I was recently in Cuba with a group of four people. Two of us were traveling under "Journalistic Activity" and the others were traveling under "Support for the Cuban people." None of us were questioned at any point during our trip. Although we documented our activities while in Cuba, we never had to present it upon return. The process re-entering the United States was just as easy as any other foreign country I have been to, though each experience may be different.
You will need to list your travel category when purchasing your flight, and as long as you document your activities while in Cuba, you shouldn't experience any issues.
If You are Coming from the U.S. You Can Only Fly into Havana
Starting in December 2019, it is only possible to fly into the city of Havana from the United States. Previously, it was possible to fly to Varadero (VRA), Santiago (SCU), Santa Clara (SNU), Camagüey (CMW), and Holguín (HOG).
U.S. officials accused the Cuban government of profiting off of U.S. air travel and using the revenue to repress the Cuban people. Still, there are plenty of flights to the capital city of Havana (HAV):
Atlanta (ATL) – Delta flies to Havana (HAV) from Atlanta (ATL).
Ft. Lauderdale (FLL) – Both jetBlue and Southwest Airlines fly to Havana (HAV) from Ft. Lauderdale (FLL).
Houston (IAH) — United flies to Havana (HAV) from Houston (IAH).
Miami (MIA) — Both Delta and American fly to Havana (HAV) from Miami (MIA).
New York City (JFK) — jetBlue flies to Havana (HAV) from New York (JFK).
Newark (EWR) – United flies to Havana (HAV) from Newark (EWR).
Orlando (MCO) — jetBlue flies to Havana (HAV) from Orlando (MCO).
Tampa (TPA) – Southwest Airlines flies to Havana (HAV) from Tampa (TPA).

A Travel Visa is Required
Regardless of which airline or city you are flying to Havana (HAV) from, you will be required to purchase a Cuban travel visa (also known as a tourist card). Think of this as your ticket to enter Cuba, and it can be purchased directly from your airline either at check-in or at the gate of your flight departing for Havana.
These visas cost $50 to $100 depending on the airline, and you can contact your carrier for more specific information. I flew to Havana out of Atlanta (ATL) on Delta and the visa cost $50.
Additionally, health insurance coverage is required for your travel to Cuba and should be included in the cost of your airline ticket. The gate agents will indicate your coverage with a stamp on your boarding pass. For this reason, it is essential to keep your visa card and your boarding pass (with the insurance stamp) for your flight to Cuba with you during your stay in the country. You do not need any additional coverage to travel to Cuba.
Your U.S. Issued Credit Cards Will Not Work
In Cuba, cash is king. And when you travel to Cuba, assume your credit and debit cards will not work.
During my time on the island, there were a few places that said they accepted credit cards. I tried them out just to see if the transaction would go through and sure enough, it was blocked by the bank who issued my card. For this reason, you will need to bring plenty of cash for your trip.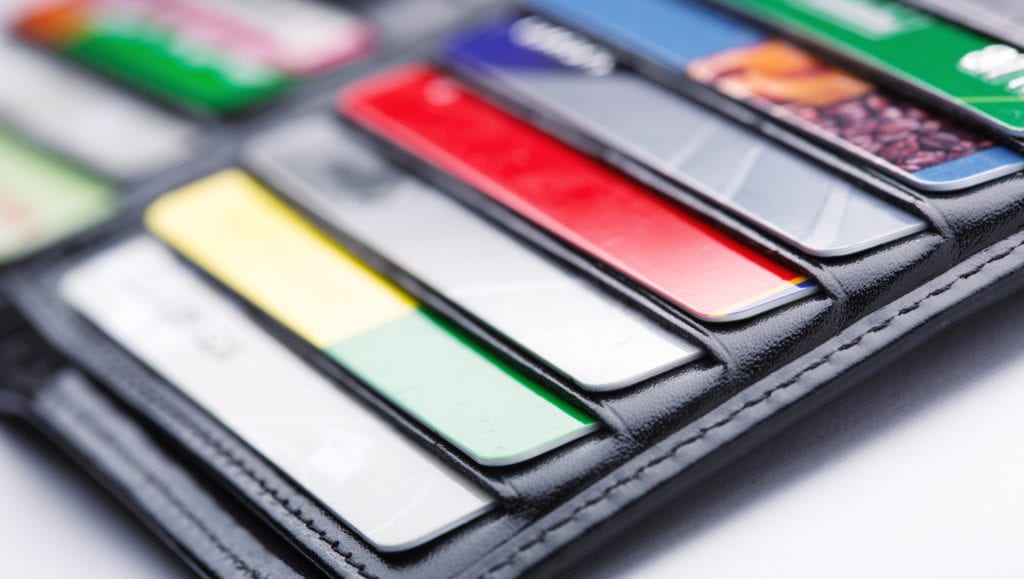 And my recommendation would be to arrive in Cuba with more than enough cash to last for your entire trip. If you run out, your only option will be wiring cash from back home. I brought $900 for a four-day trip, which was much more than I needed. Bringing about $150 to $200 for each day should allow you to not worry about having enough money during your trip. This, of course, depends on how many souvenirs and goods you want to bring back with you.
There is a 10% Tax on U.S. Dollar Exchanges
Because you won't be able to use your credit card when you arrive in Cuba, you will be required to exchange your dollars for Cuban Convertible Pesos (CUC), which is the tourist currency and is pegged 1:1 to the U.S. dollar.
You can typically do this as soon as you land at the airport, but the exchange fee will be higher and the lines will be long. You can usually find a better rate once you get into Havana at a Cadeca (exchange house). Ask your casa particular (Airbnb) owner or hotel front desk for the closest option.
As a punitive measure, the Cuban government levies a 10% tax on the exchange of U.S. dollars. this is in addition to the 3% exchange fee. For this reason, you can expect to get about 87 Cuban Pesos (CUCs) for every $100 U.S. dollars you exchange.
If you are traveling to Mexico, Canada, or Europe in the near future, it may be a good idea to stock up on foreign currency if you have travel plans to Cuba as they will not be subjected to the additional 10% exchange fee. I would not recommend taking out foreign currency at your bank in the U.S., as the exchange fees will likely be more than the 10% savings and it generally won't be worth it.
Thrifty Tip: There are long lines at almost every Cadeca to exchange currency. Exchange most of the currency you think you will need right when you arrive in Cuba. Don't do it several times over the duration of the trip if you can avoid it. You can always change it back to USD at the airport when you leave the country.
Airbnb is King
The majority of hotels in Cuba have a 51% to 49% controlling interest from the government. And that means Americans are technically not supposed to stay at any of them on the U.S. Department of State's restricted list (or spend money anywhere on the restricted list). Further, the hotels are expensive – and using hotel points isn't an option.
So I highly recommend using Airbnb and staying at a Cuban's home also known as a "Casa Particular." It is a fantastic way to support the Cuban people and the hosts can act as your local guide. We stayed at Elena y Yazaki's apartment in Old Havana and they were absolutely wonderful. Their place was clean and the location was excellent.
They had plenty of restaurant recommendations, provided us with a phone with a Cuban sim card if we had any questions and provided an incredible level of service. If a Havana trip is in your future, I would highly recommend their property. It's located just a few blocks from the beautiful Capitol building in Old Havana.
Read our guide to find the best Airbnb no matter where you are looking.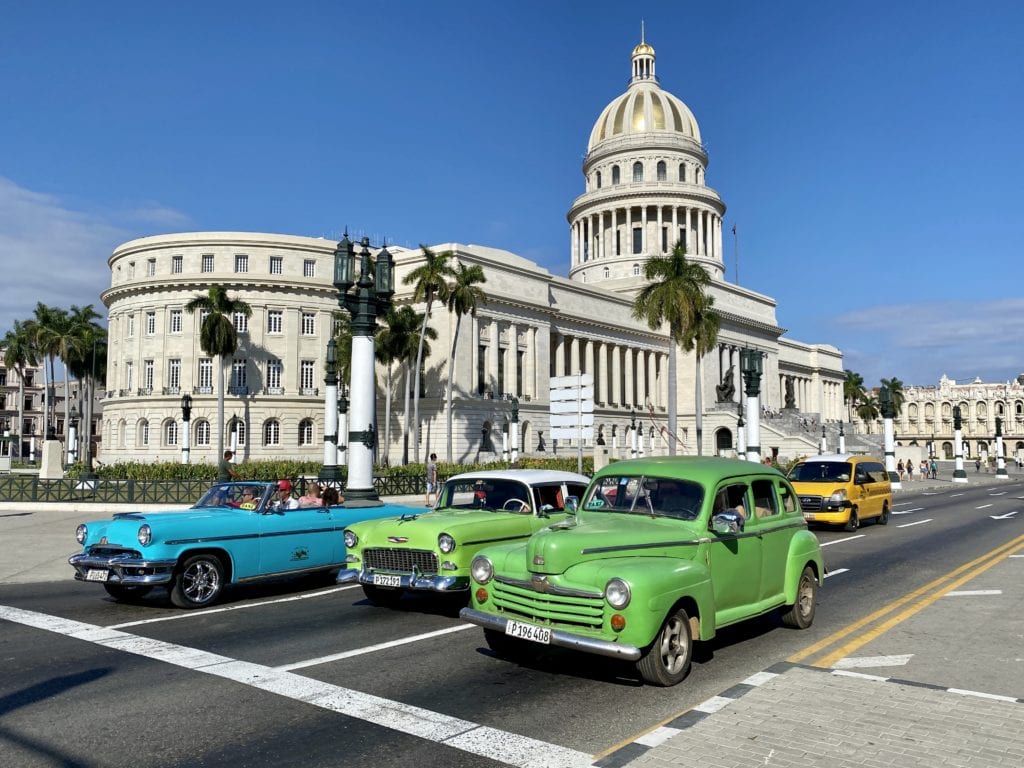 Research Restaurants Ahead of Time
Make sure to do research on where you want to eat ahead of time when you are traveling in Cuba. You'll see restaurants everywhere but many are government-owned – and downright terrible. Stale bread, poor service, etc. Before your trip, research the top restaurants on TripAdvisor, or ask for recommendations from your Airbnb host.
I would suggest downloading any Cuban city you will be visiting on Google Maps to use offline and bookmark any restaurants on your must-stop list.
Your Phone Won't Work
OK, so technically your phone will work.
But as you can see below calls, texts, and sending and receiving data is incredibly expensive. Additionally, Cuba is one of the few countries in which Google Fi, our favorite international service, doesn't offer service.

If you absolutely need to stay connected, you can look into buying a Cuban sim card for your phone for around $40 at any ETECSA location. However, if you have Wi-Fi, you can use the Wi-Fi calling features from your carrier (Verizon, T-Mobile, Google Fi, etc.).
Or do as I did: Enjoy a digital detox during your trip to Cuba and skip the sim card altogether.
Wi-Fi is Government-Controlled
In order to use the Wi-Fi, you must first purchase a Wi-Fi card.
These cards cost 1 CUC ($1) per hour, with a code to activate service. That means it's important to turn it off when you are not using it, or you'll burn through it fast. Our Airbnb host provided us with a few Wi-Fi cards so we only used the service sparingly while at our Airbnb.
You will also be able to buy these from people selling them in the street for 2 or 3 CUC ($2 or $3) per card. If you don't want to stand in a line, this may be a good option.
There are also a number of parks in and around Havana that act as little Wi-Fi hotspots. If you have a card, you can connect to the internet in these parks if you need to. Ask your Airbnb or a local where you can find the nearest park.
The service was by no means fast and some things I wanted to do didn't work. But I was able to use iMessage on my iPhone and make a few calls back home. The internet in Cuba is still relatively new, so its Wi-Fi infrastructure isn't the best. But earlier this year, Cuba and Google signed a deal to help bring a more modern internet connection to the island. It will be interesting to see how this plays out.
You Can Bring Back Cigars & Liquor
U.S. Customs previously limited Cuban goods brought back into the United States at $100 of liquor and cigars. In 2016, the Obama Administration removed those limits. The limit is now 100 cigars and 1 liter of alcohol will not be subjected to duty. And while the Trump administration has been doing a lot to reverse the softened sanctions on Cuba, these more generous limits are still in place.
I brought back a liter of Cuban rum and a box of 25 Romeo and Julieta Cuban cigars. I wasn't questioned about either item when I re-entered the United States. So if you travel to Cuba and want to bring back either of these goods, you shouldn't have any issues.
Use Airbnb Experiences
It's not specific to Cuba, but using Airbnb Experiences is a must here.
You'll find many activities on the island to choose from, run by Cuban locals with tons of great information and expertise on whatever you're looking to explore. If you aren't familiar with what they are, check out our Airbnb Experiences guide. You don't even need to be staying in an Airbnb to use them!
Bottom Line
Don't let the relationship between the U.S. and Cuban governments stop you from traveling to Cuba. If you don't think you qualify under one of the 12 allowable travel categories, you aren't trying hard enough. Our group was not questioned during any part of our trip and in general, it seemed that the customs officers didn't care about why anybody on our flight was in Cuba.
The Cuban people are wonderful. As one local said: "Just because our parents (referring to the Cuban and U.S. governments) don't get along, it doesn't mean that we can't be friends."