Americans are allowed to travel to Cuba. It's that simple, but some Americans are still surprised to hear it.
Take it from me: I just traveled to Cuba for the first time last month, and I'm still surprised at how easy it was with a little bit of careful advance planning. While you have to be willing to jump through a few hoops, every ounce of effort will be worth it tenfold. It was one of the most rewarding travel experiences of my life and I can't wait to go back.
Traveling to Cuba isn't as easy as traveling to other countries, but it's not much more difficult … as long as you understand a few things about the island nation.
We'll outline everything you need to know before you travel to Cuba. And while some of the information may seem daunting, just follow the rules and you shouldn't experience any issues.
1. How to Travel to Cuba Legally
Yes, you can travel to Cuba as an American, and you might be surprised at how easy it is. Believe me: I spent way too much time worrying about traveling to Cuba legally when in reality, the whole thing was a breeze.
You Must Qualify Under One of 12 Allowable Travel Categories
Americans aren't allowed to travel to Cuba for "tourist activities," according to the U.S. embassy in Cuba, but that shouldn't deter you from taking a trip there.
There are 12 allowable reasons to travel to Cuba as an American:
Family visits
Official business of the U.S. government, foreign governments, and certain intergovernmental organizations
Journalistic activity
Professional research and professional meetings
Educational activities
Religious activities
Public performances, clinics, workshops, athletic and other competitions, and exhibitions
Support for the Cuban people
Humanitarian projects
Activities of private foundations or research or educational institutes
Exportation, importation, or transmission of information or informational materials
Certain export transactions
Most of these categories are incredibly vague and finding ways to qualify is not difficult. For our recent trip to Cuba – which was a vacation, don't get me wrong – we traveled under the catch-all "Support for the Cuban people." 
How to Qualify for "Support for the Cuban People"
Qualifying for "Support for the Cuban People" is as easy as booking an Airbnb or Airbnb Experiences and having proof of it with you when you enter and leave the country.
Technically, you'll want to document several "cultural activities" like tours, art events, or even private restaurant receipts during your stay to qualify, but it's highly unlikely that U.S. Customs will review your itinerary on your return. Just to be safe, I put together a big TripIt itinerary with my Airbnb details, two different Airbnb experiences, and even a few restaurant reservations just in case a border agent asked me what I was up to while down in Cuba.
I needn't have worried though. Upon returning to the U.S., my Customs and Border Protection officer in Miami (MIA) simply asked, "What was your purpose for traveling to Cuba?" I replied, "Support for the Cuban People," and I was on my way.
Do Some Research: Avoid Government-Run Businesses
The U.S. State Department prohibits travelers to Cuba from directly supporting the Cuban government. The reason? The U.S. has a long, messy relationship with the Cuban government, and many rules instilled many decades ago are still affecting the Cuban people and U.S. travelers today.
The official rule from the U.S. State Department website says, "Americans are also prohibited from engaging in certain direct financial transactions with entities and subentities identified by the State Department on the Cuba Restricted List."
You can find the Cuba Restricted List on the State Department's website. It's updated periodically but, as of publication, it hasn't been touched since January 8, 2021. Here's the cliff notes version: It's mostly government-operated hotels and a few other government-owned restaurants, too. Those are the things that travelers should be wary of. Otherwise, so long as you're not making huge energy transactions, or are in Cuba keen on purchasing some military defense equipment, you should be all good.
These rules are very easy to follow if you do two things:
Stay in Airbnbs, not hotels.
Avoid restaurants with low ratings on TripAdvisor, as they're almost all government-owned. The top restaurants are privately owned and perfectly legal for you to visit.
In our case, our Airbnb hosts gave us a list of the best restaurants in and around the Havana area, none of which were government-owned. If you're looking for some recommendations, all the restaurants and attractions on this Google My Map of Havana and other parts of Cuba are a green light for travelers. Just don't go inside the Capitol building. It's cool enough just to see it from the outside.
2. Entry Requirements: Visa, QR Code, and Health Insurance
There are three other things you'll need if you're visiting Cuba: A visa, a QR code entry document, and health insurance.
How to Get a Cuba Visa
Cuba visas can be purchased directly from your airline either at check-in or at the gate of your flight departing for Havana. The visas are $85 if you purchase online in advance and are $100 at the departure gate.
At every departure gate in the U.S. that offers service to Cuba, there will be a kiosk like this one. There, you must have your documents checked before travel, and you can make your visa purchase at the same time if you need to.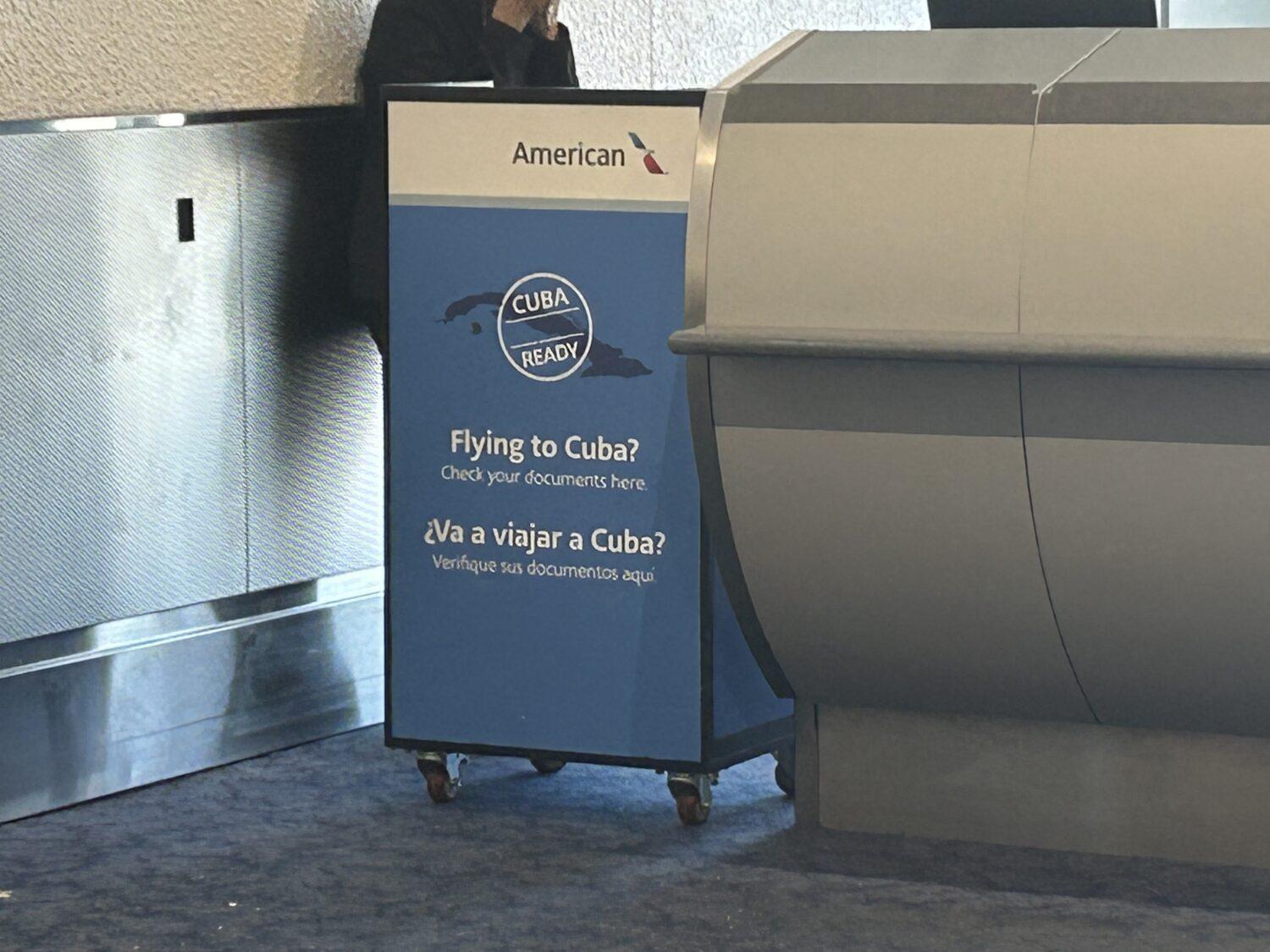 I chose to save a few dollars and purchase my wife and I's visas ahead of time through American Airlines' website. AA has a very handy information page on traveling to Cuba that gives you all the information you need, including a link to where you can purchase your visa. The visas are processed through a company called Cuba Travel Services, where you can apply for a visa ahead of time and have them shipped to your home before travel.
Our visas looked like this and came in a handy Cuba Travel Services envelope that helped us keep them safe and sound during our journey. We filled out our visas before departing for Cuba. The "Cuba Ready" gate agent gave us the OK in Miami, and then we showed it to an immigration agent in Havana (HAV) upon landing. He gave it back to us and told us that we had to keep the visas throughout our journey and return them to immigration officials before we departed Cuba after the trip. Before security screening on our flight back to the U.S., an immigration official took our visas and that was the last we needed them.
One more time for the people in the back: It's crucial that you do not lose your visa while traveling in Cuba. You will need it to leave the country. 
QR Code For Entry
This one caught me by surprise: You also need to fill out an online form to get a QR code for entry into Cuba.
Nowhere on the U.S. Embassy website could I find information about this entry requirement, but the American Airlines check-in agent at Minneapolis-St. Paul (MSP) informed us that we needed to fill out an online form and generate a QR code to enter Cuba. The QR code seems to be a pandemic-era holdover entry requirement as it requires you to answer a question about whether you have a negative COVID-19 test or what manufacturer your vaccine is from. Other than that, you also have to declare your purpose for traveling (i.e. "Support for the Cuban People").
The form can be found here on the D'Viajeros website.
It took us about five minutes to fill out and once we received the QR code, it sent American Airlines a notification that we were good to check in for our flight. Our QR code page looked like this:
Because U.S. cell phones do not work in Cuba, it's incredibly important that you screenshot this QR code before boarding your flight to Cuba!
Upon arrival, before you talk to an immigration official, you go by a table where someone scans this QR code to make sure you're OK to enter the country. Nobody from this table ever said a word to us, but they did scan both of our QR codes.
You Need Health Insurance, But It's Included in Your Main Cabin Airfare
If you've ever searched for flights to Cuba, you may have noticed all airfare is for Main Cabin – there are no Basic Economy tickets.  That's because you need special traveler health insurance coverage to enter Cuba, but the airline sells it to you as part of your airfare.
Ultimately, you don't have to worry about this requirement at all. You might see somewhere on the U.S. Embassy or Customs and Border Protection website that you need health insurance, but if you're flying to Cuba, you already have it included in your airfare.
At no point did anyone ask us about it or anything, and that's because we had it included in our American Airlines fare. The gate agent stamped our visa before we boarded for Cuba and that was proof enough that we were covered.
3. Cash is King – Your U.S. Credit Cards Will Not Work
In Cuba, cash is king. And when you travel to Cuba, your credit and debit cards will not work.
Even at businesses that say they accept credit cards, U.S.-issued cards won't go through. You have to bring everything in cold, hard cash.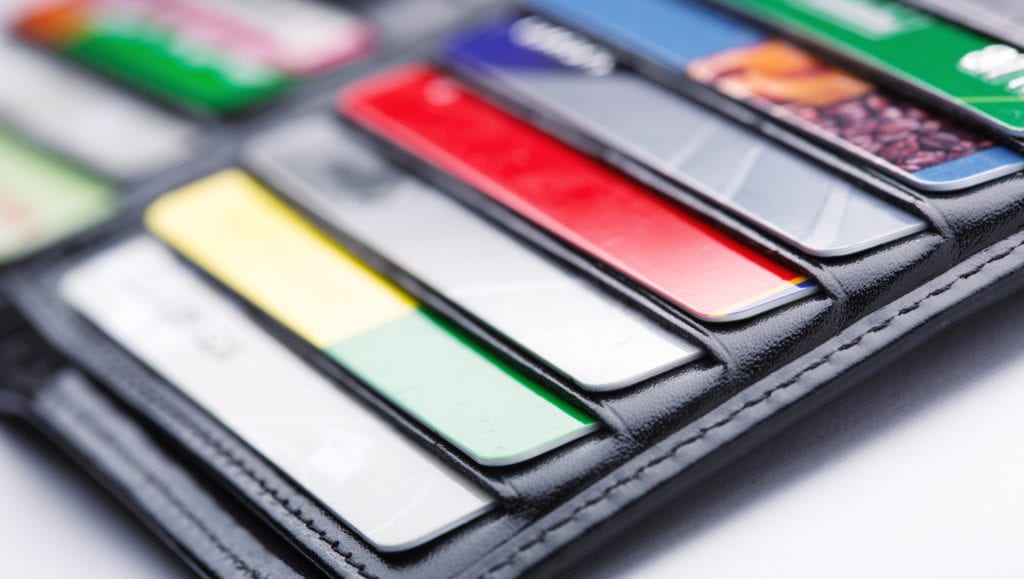 We recommend that you arrive in Cuba with more than enough cash to last for your entire trip. If you run out, you will have very few options to get more. You could have cash wired to you from back home, but that would be an enormous headache.
But you don't need to exchange all your dollars for Cuban pesos. In fact, I think we could have gone the whole trip just using U.S. dollars and been just fine. Every business we interacted with took U.S. dollars, and most preferred it.
For two of us, we brought $1,400 cash for a six-day trip, which was much more than we needed. We exchanged $400 for Cuban pesos to have for dining out. We used U.S. dollars to pay for taxi rides, souvenirs, and some of our meals, too.
A note on tipping culture in Cuba: Tipping is a pretty big part of the Cuban economy and is expected for good service in most places. Tips, especially in U.S. dollars, are much appreciated and 10-15% tips were met with extreme gratitude in most cases. Be sure to look over your restaurant bills because a 10% service charge is included in many of the nicer, private restaurants.
If you do exchange some dollars for pesos, don't do it at the airport. See if your Airbnb or Airbnb Experiences host will help you find a reputable money exchanger. For instance, we booked this Airbnb Experience that picked us up from the Havana Airport (HAV) in a classic car. It was slightly overpriced compared to regular taxis, but we knew we wouldn't have Cuban pesos upon arrival and needed a safe ride into the city. Plus, the driver brought us to a private business that exchanged money for us (although not at the most competitive rate, but more on that later) and also gave us their contact information in case we ran out of cash because they had access to the payment platforms Zelle and PayPal.
People Will Compete to Exchange Your U.S. Dollars – But Be Careful
Let's talk about exchanging money because everyone in Cuba talked about it constantly.
Right now, the Cuban people are facing huge inflation of their Cuban pesos. That's due, in part, to the government merging the former Cuban convertible pesos with the regular Cuban pesos in 2020.
The end result is this: The Cuban people want our U.S. dollars…like, really badly.
The official exchange rate for the U.S. dollar to Cuban peso is $1 to 120 Cuban pesos. That's the exchange rate we got with our Airbnb Experiences host who picked us up from the airport and helped us with our money exchange (while we enjoyed a free mojito on their patio).
That's also the official exchange rate you would get at the airport, at a hotel, or at other money exchangers in Cuba, except they'll charge you a 10% fee to make the exchange.
A day later, we were offered $1 to 160 Cuban pesos by another Airbnb host, which meant we didn't get the best rate before.
On the street at various points during the trip, when people found out we were Americans, they offered to exchange with us at a rate of $1 to 170 or 180 Cuban pesos at times. While those larger numbers are enticing, a person-to-person transaction on the street like that is risky. It would be pretty easy to run away with a traveler's money in that situation.
My recommendation: When you book Airbnbs and Airbnb Experiences in Cuba, message your hosts ahead of time and ask them what exchange rate they could get for you, and don't settle for the first one you're offered. It's less risky to do it through someone you're working with through the Airbnb platform because there's more accountability. They're less likely to rip you off or steal from you if it means a bad rating or a formal complaint through Airbnb is coming down the line.
4. Airbnb & Airbnb Experiences are Ideal for Americans
The majority of hotels in Cuba have 51% to 49% controlling interest from the government. That means Americans aren't technically supposed to stay (or spend money) at them, especially not if they're on the State Department's restricted list. Further, the hotels are expensive – and using hotel points isn't an option.
So I highly recommend using Airbnb and staying at a Cuban's home also known as a "Casa Particular." It is a fantastic way to prove "Support for the Cuban People" and the hosts act as your local guides. In 2019, a few members of the Thrifty Traveler team stayed at this Airbnb in Old Havana and they loved it. The hosts had plenty of restaurant recommendations, provided us with a phone with a Cuban sim card if we had any questions, and provided an incredible level of service.
On our trip in April 2023, we stayed at this Airbnb right in the heart of Old Havana, and it was perfect for a couple. Our hosts, Elena and Liliam, were extremely accommodating throughout the stay. The Airbnb had free access to Wi-Fi, so we could message our hosts on WhatsApp to request more (free!) drinking water and they even helped us book taxis at good rates when needed, too.
The loft was in a beautiful, old marble-lined building with three huge doors that fanned open into the Old Havana streets below. The intersection is a lively spot in Havana, meaning there was music late into the night most nights, but we didn't mind, as it was close to everything we wanted to see in Havana and was just steps from some of the best dining and bars in the city.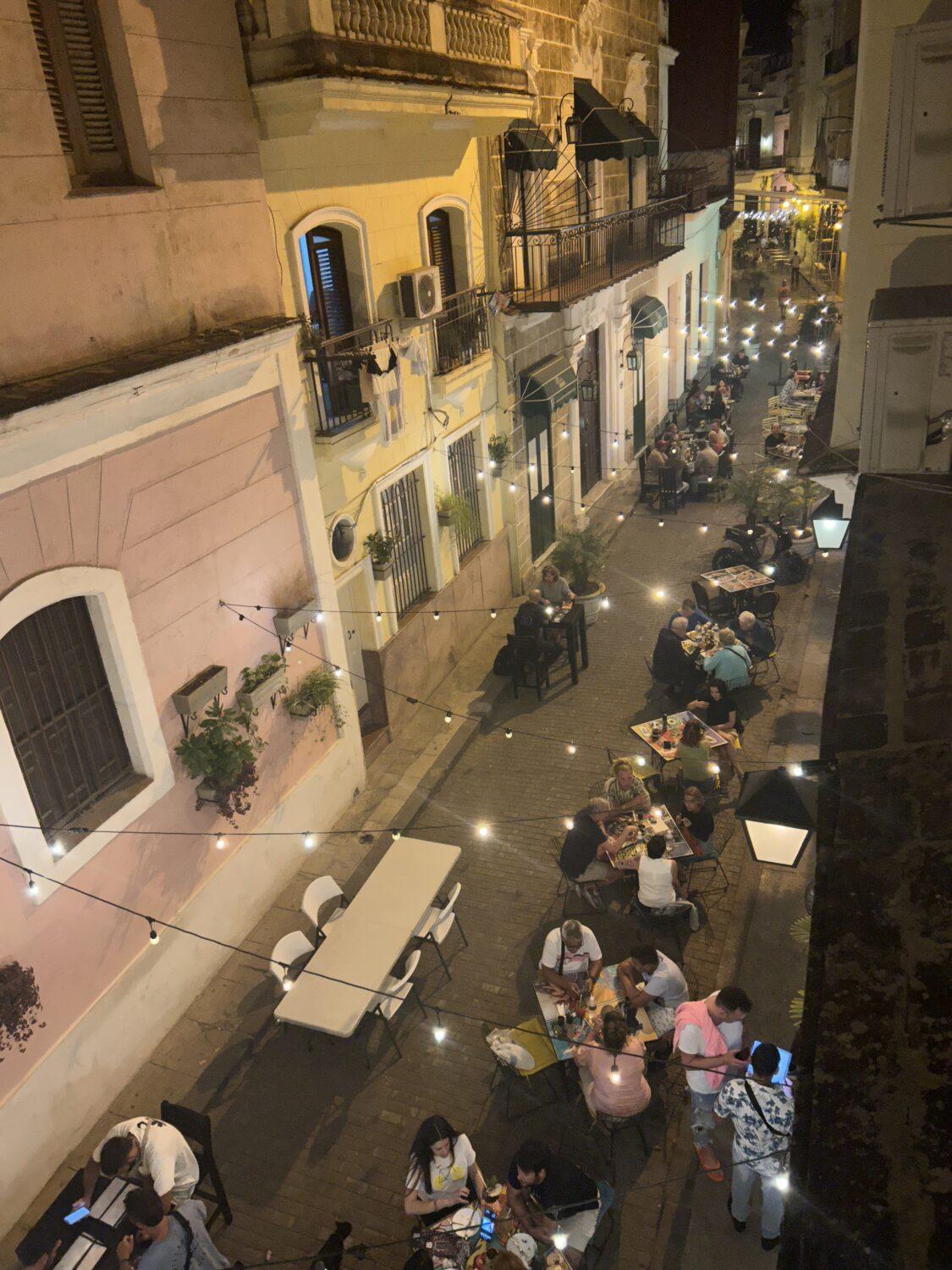 When we booked it, the place was just $75 per night as well. An absolute steal for the location and quality of our stay.
Read our guide to find the best Airbnb wherever you're traveling!
Airbnb Experiences are Ideal
In addition to our spectacular "casa particular," we also booked two phenomenal tours through Airbnb during our stay.
Within Havana, there are countless experiences you can book, and they all qualify you for the "Support for the Cuban People" travel requirement, too.
Just from the first page for Airbnb Experiences in Havana alone,  you can book a walking tour, a photo shoot, a classic car tour, a "crazy night in Havana" bar-hopping tour, an Afro-Cuban foodie tour, a snorkeling adventure, and a cigar-rolling masterclass.
What we used Airbnb Experiences for, however, were day trips out of the city to explore the rest of the country. And there were two regions I was most interested in seeing: The beautiful beaches of Varadero and the mountains of the Viñales Valley.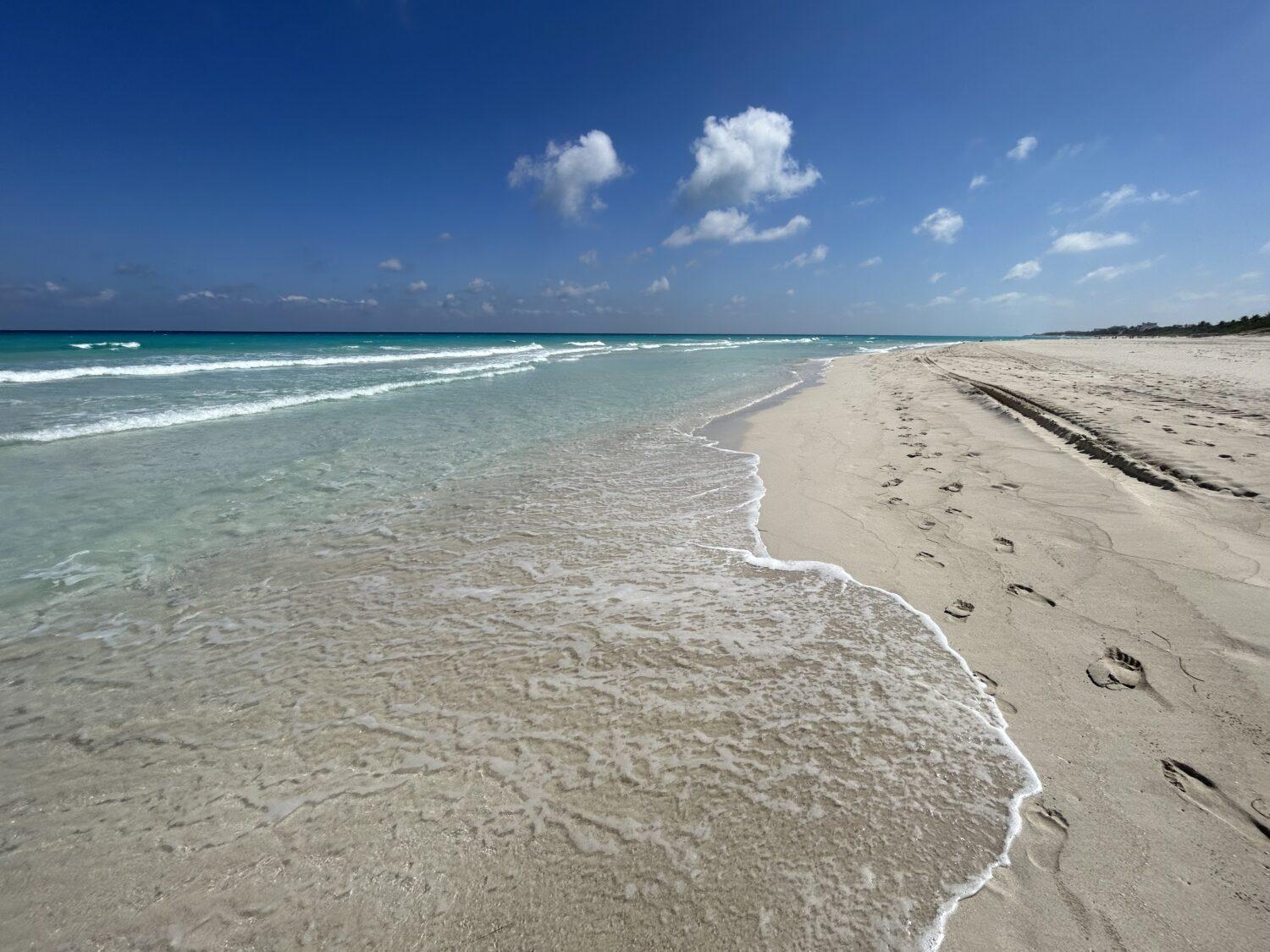 The day trip to Varadero, called, "The hidden beaches in Varadero" was a really fun excursion two hours out of Havana. It included a breakfast stop at the scenic Bacunayagua Bridge, stops at two different beaches, lunch at the famous La Boguedita del Medio, and a dip in the deep, cavernous waters of the Saturn Caves before heading back to the city.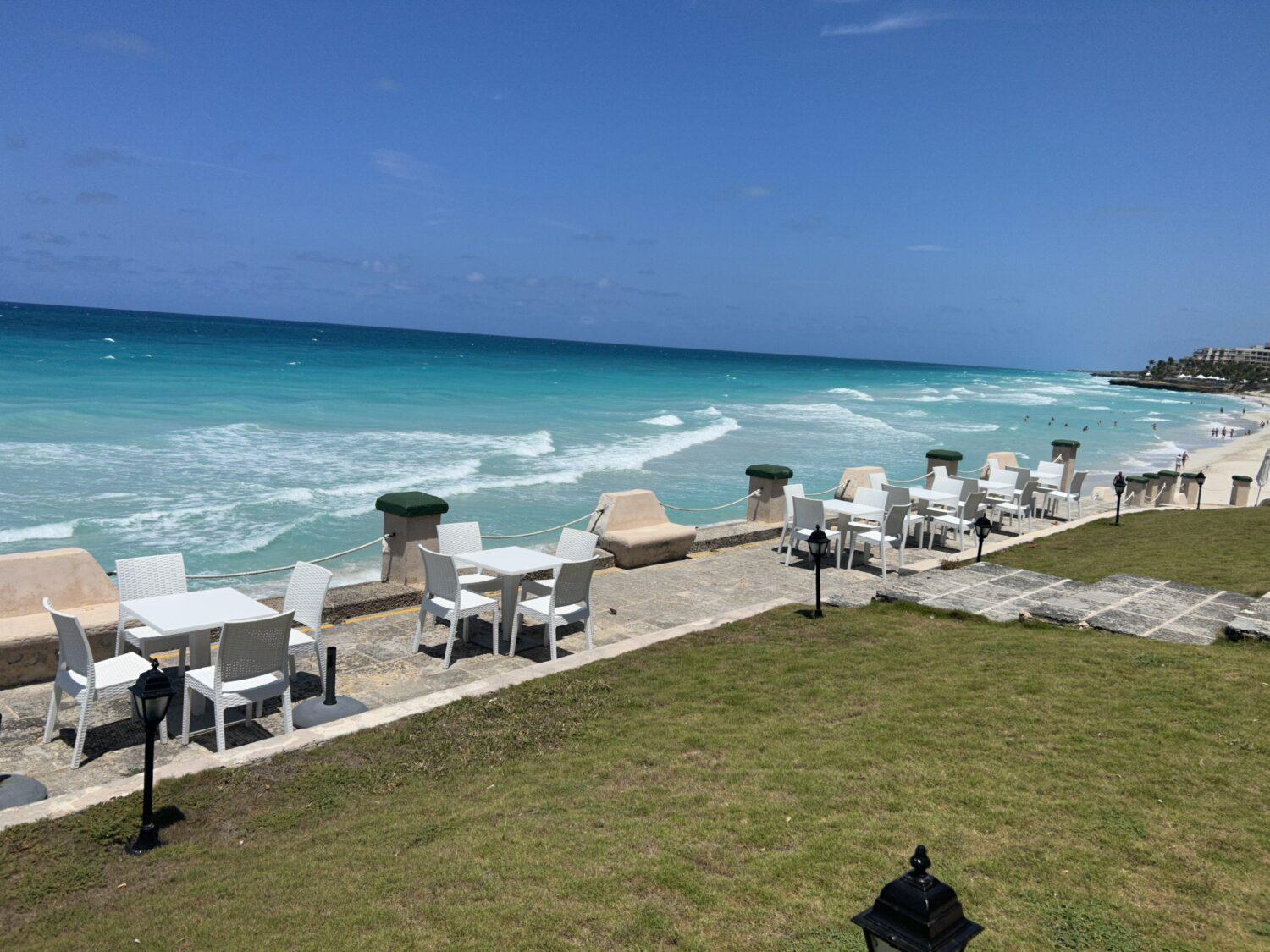 We shared a taxi with four others to get to and from the tour, and our guide was fantastic. The same goes for the "Discover the Valley of Viñales" tour, which was an excursion about 2.5 hours west into the best tobacco-growing region in the world, and also home to some strangely stunning mountains, too.
That tour included a stop at a historic overlook of the Viñales Valley, a walking and boating cave tour, an up-close look at a Fidel Castro-commissioned mountainside mural (with a piña colada, of course), and a visit to an operational family farm in the Valley of Silence, where we watched a cigar rolling demonstration, learned about the tobacco, coffee, and honey they harvest from the region, and even sampled some local rum.
These Airbnb Experiences were a great way to move about Cuba while maintaining our home base in Havana. We met a ton of interesting people on our day trips and the guides were knowledgeable and excited to help us learn, too.
Airbnb Experiences is the easiest way to book adventures like these while avoiding having to drive yourself, which is nearly impossible thanks to crumbling road infrastructure and a fuel shortage.
5. Your Phone Won't Really Work and Wi-Fi Is Spotty
This was not a remote working trip, let's just put it that way. In fact, one of the biggest appeals of traveling to Cuba for me was the possibility of a digital detox. It's best that you start your trip expectations that way and be surprised by a tiny bit of Wi-Fi once you arrive.
Traveling to Cuba, in so many amazing ways, is like a step back in time.
While your phone might technically work, calls, texts, and sending and receiving data are incredibly expensive in Cuba, and the service is extremely spotty during the daytime.
Additionally, Cuba is one of the few countries in which Google Fi, our favorite international service, doesn't offer service.
If you absolutely need to stay connected, you can look into buying a Cuban sim card. Some Airbnb hosts will sell you a sim card when you check in, but that wasn't the case for us. However, if you have Wi-Fi, you can use the Wi-Fi calling features from your carrier (Verizon, T-Mobile, Google Fi, etc.).
There is Wi-Fi available at some Airbnbs, hotels, and restaurants, but it wasn't good anywhere. Again, don't rely on your connectivity for this trip. At our Airbnb, we had free access to Wi-Fi, but only one person was allowed on at a time and it wasn't strong enough to download or upload anything.
Or do as we did: Enjoy a digital detox during your trip to Cuba and skip the sim card altogether.
6. You Can No Longer Legally Bring Back Cigars & Liquor
U.S. Customs previously limited Cuban goods brought back into the United States to $100 worth of liquor and cigars. In 2016, the Obama Administration removed those limits entirely. Then the Trump Administration reversed the softened sanctions on Cuba and reimposed them.
The bottom line: As of September 24, 2020, according to U.S. Customs and Border Protection, travelers may no longer return to the U.S. with alcohol and/or tobacco products acquired in Cuba as accompanied baggage (or imported, for that matter) for personal or commercial use.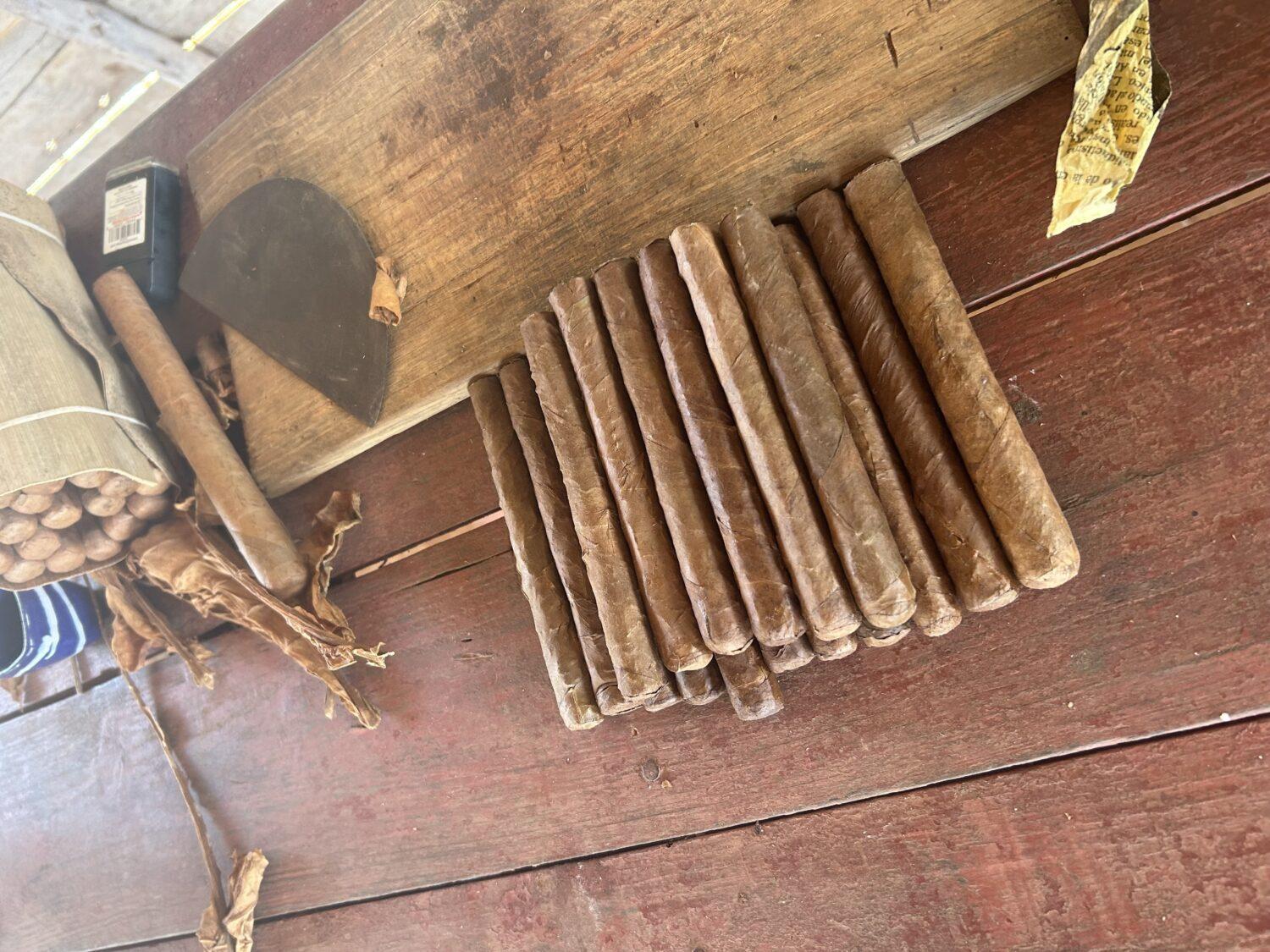 You're allowed to consume Cuban-bought cigars and alcohol and anything else as much as you want while in Cuba, but you can no longer bring any of those items back with you.
7. The Cuban People are Amazing (& They Love Americans!)
The people of Cuba are having a hard time right now. They're facing massive fuel shortages and crazy inflation, and many Cubans we spoke to said basic supplies like soap and deodorant are increasingly hard to find. It's rough out there for them in general, but every person we spoke to was incredibly nice and they were all ecstatic that we were Americans. The old adage of Americans pretending to be Canadians abroad to get better treatment isn't necessary in Cuba. While they may have some qualms with our government, the Cuban people love the American people.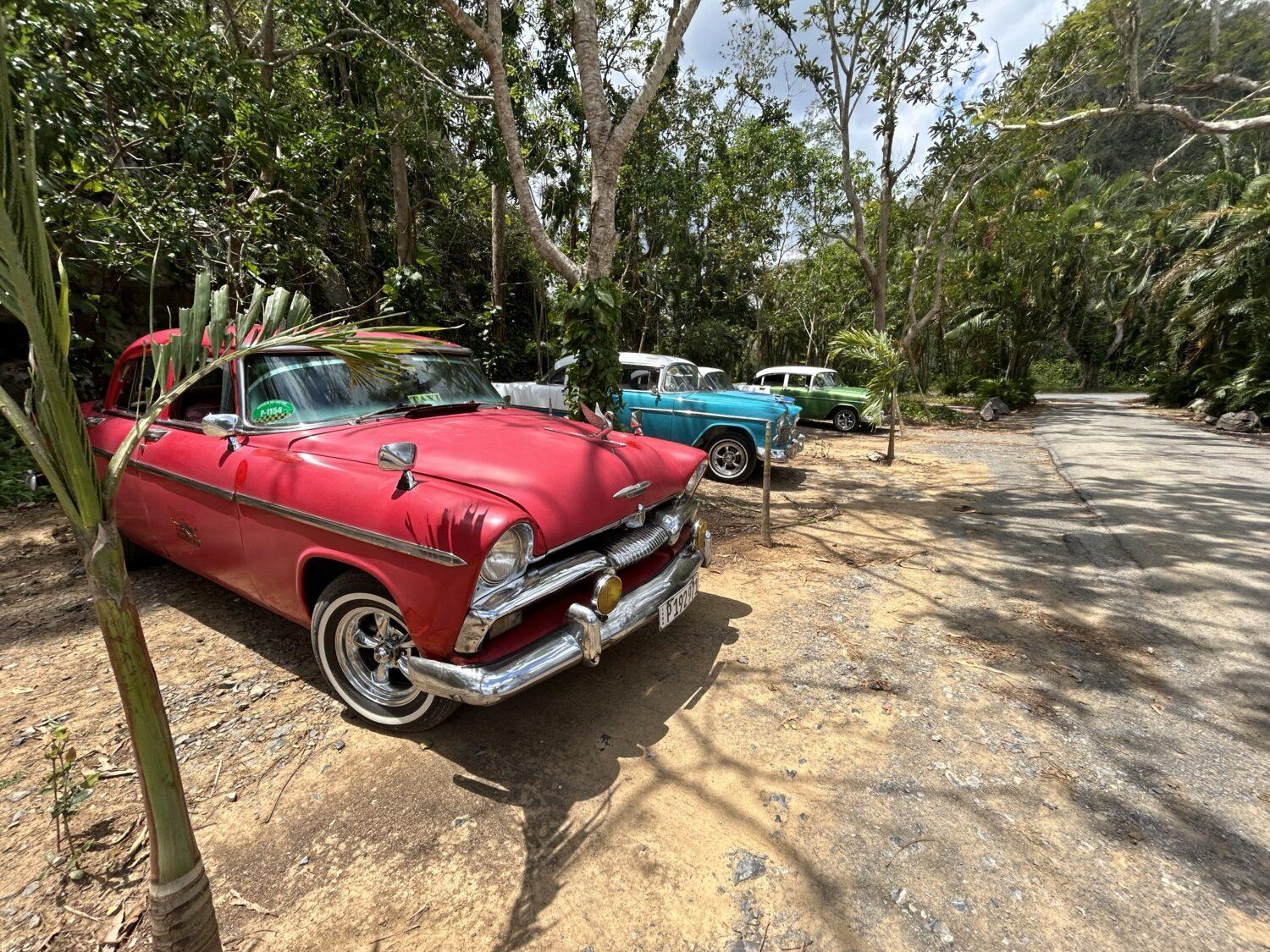 For one, our money is extremely valuable to them. Us spending our U.S. dollars in Cuba is a huge boon for their economy. But they also love our culture. I can't tell you how many Michael Jordan or Steph Curry basketball jerseys we saw around Havana. And every bar and restaurant is playing American music, often using Sirius/XM satellite radio to do so. Cubans were always thrilled to strike up a conversation about the U.S. and they were so proud to show off their country to us.
More than once, unsolicited, we had Cubans drop what they were doing to help us find our way through the streets of Havana. Everyone has a recommendation for you (probably incentivized by the business, but sometimes out of the goodness of their heart) and they were excited to try their English, too.
There were not many Americans there. In fact, we only ran into two Americans (who happened to live within 4 miles of us in Minneapolis, of course) the entire time we were in Cuba. We did run into a ton of Russian tourists, overheard a few Canadians, and met people from Singapore, Brazil, Germany, the U.K., Vietnam, and more.
Still, in pretty much any country (including ours), there are people out to prey on tourists. Here are some common scams to avoid when visiting Cuba:
If anyone says it's "National Cuban Cigar Day" or "Hemingway Days" and "cigars are 75% off until 2 p.m." or something like that – it's a scam. It's "National Cuban Cigar Day" every day. On the street, a box of 10 Cohiba cigars should not cost you more than $30. (I learned this the hard way…)
Children who run up and ask you for money are doing it for sport, according to our Airbnb host. This is especially prevalent in Old Havana. It happened to us a lot. They compete with each other to see who can get the most money from tourists. "Lo siento. No, gracías," is an acceptable reply.
Be careful about changing money on the street. "Change the money, señor?" was a common question I heard. I would go through Airbnb, as outlined above.
Always agree upon the taxi fare before getting into the taxi.
Generally, people will come up to you in the tourist areas with something to sell or to direct you to their restaurant. They're always nice but can be a little pushy at times. My advice: Just keep walking. Smile. Be nice, but don't stop walking unless you want to buy what they're selling.
And a random note on toilet paper: Bring some of your own toilet paper if possible. Toilet paper is not available in most public restrooms. In many cases, bathroom attendants are selling some outside of the restrooms in public places, but you're better off bringing a roll of your own if you can. We were able to use some from our Airbnb, but when we return to Cuba, we'll be sure to bring a roll of our own for use in public restrooms.
Bottom Line
Don't let the relationship between the U.S. and Cuban governments stop you from traveling to Cuba. Almost every American qualifies for one of the 12 allowable Cuba travel categories, whether you know it or not. Four different members of the Thrifty Traveler team were not questioned during any part of our trips and in general, it seemed that the customs officers didn't care about why anybody on our flight was in Cuba.
If you are careful with your money and follow a few simple rules, exploring Cuba is extremely rewarding. In fact, it's one of my favorite places in the world. I can't wait to return.
The Cuban people are wonderful. As one local said: "Just because our parents (referring to the Cuban and U.S. governments) don't get along, it doesn't mean that we can't be friends."