Qatar Airways was named the world's best airline in SkyTrax's annual airline rankings released Tuesday, also winning the company's award for best business class for its incredible Qsuites.
There's reason to question SkyTrax's rankings – more on that later – but there's no denying Qatar Airways is worthy of the distinction. We agree wholeheartedly that its Qsuites are the best in the world, and its an outstanding airline from economy to first class.
Singapore Airlines couldn't defend the title it earned in 2018, sliding to #2. In fact, Singapore and Qatar have traded the top spot in SkyTrax's annual airline ratings for the last three years. Qatar last took #1 in 2017.
Scope out the full list of the world's top 100 airlines as rated by SkyTrax, and read on.
The Top 10
The world's 10 best airlines are remarkably consistent in SkyTrax's rankings. Here's the full list, along with their home country and ranking from 2018.
Qatar Airways – Qatar – #2
Singapore Airlines – Singapore – #1
All Nippon Airways – Japan – #3
Cathay Pacific – Hong Kong – #6
Emirates – United Arab Emirates – #4
EVA Air – Taiwan – #5
Hainan Airlines – China – #8
Qantas – Australia – #11
Lufthansa – Germany – #7
Thai Airways – Thailand – #10
First things first – you won't find a U.S. airline in the top 10. In fact, you won't find a U.S. airline until #40 – JetBlue. It's another reminder of how much better the rest of the world does aviation than the U.S. Delta nabbed #41, while Southwest slid to #47, Alaska Airlines grabbed spot #54, United slid all the way to #68, and American Airlines fell all the way to #74.
SkyTrax's rankings are one of many in the travel world, so they're certainly not definitive. The company says its rankings are the result of 21.6 million customer surveys performed from September 2018 to May 2019. Read about their methodology here.
But there's plenty of reason to doubt them – and many do. SkyTrax is a big airline consulting firm, and many question whether their clients get preferential treatment in that classification. Lufthansa is a major client, and got SkyTrax's vaunted 5-star rating in 2017 due in large part to new business class seats … that they won't begin flying for at least another year.
Other Accolades
Qatar Airways cleaned up in 2019, grabbing awards for the world's best business class and best business class seat. That's no suprise – look at how stunning the Qsuites are.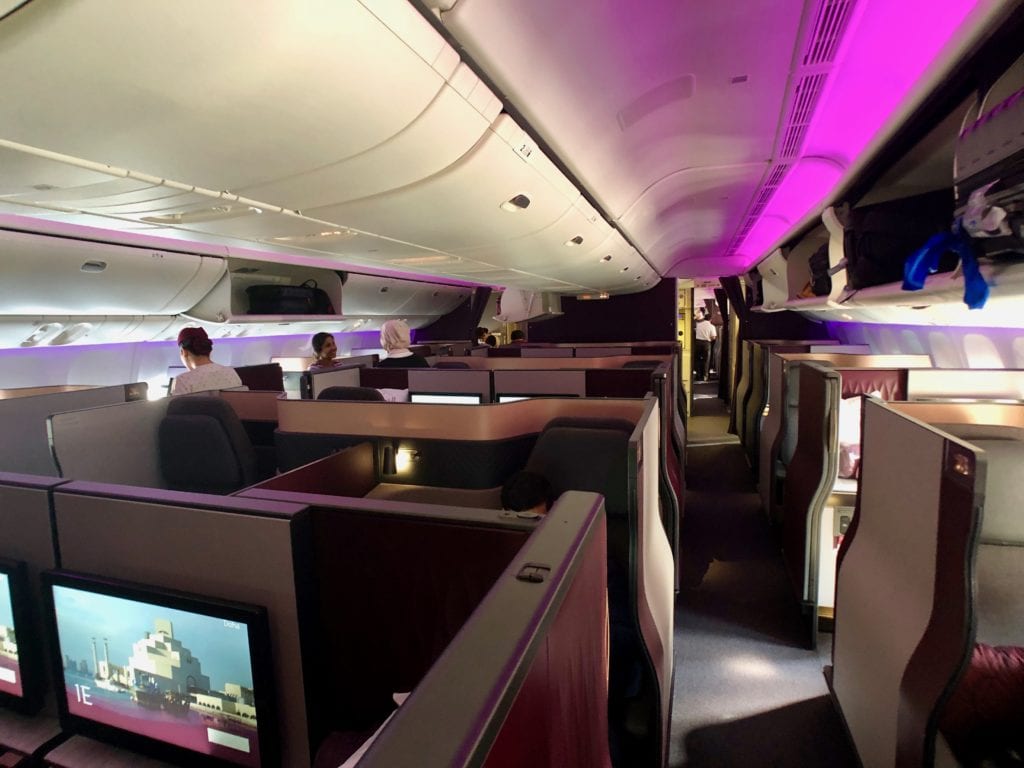 Though Singapore Airlines lost its crown as the world's best overall airline, it still won some awards. The airline won best cabin crew, as well as best first class and best first class seat for 2019. That's in large part thanks to its innovative and massive First Class suites, which measure 50 square feet (!!).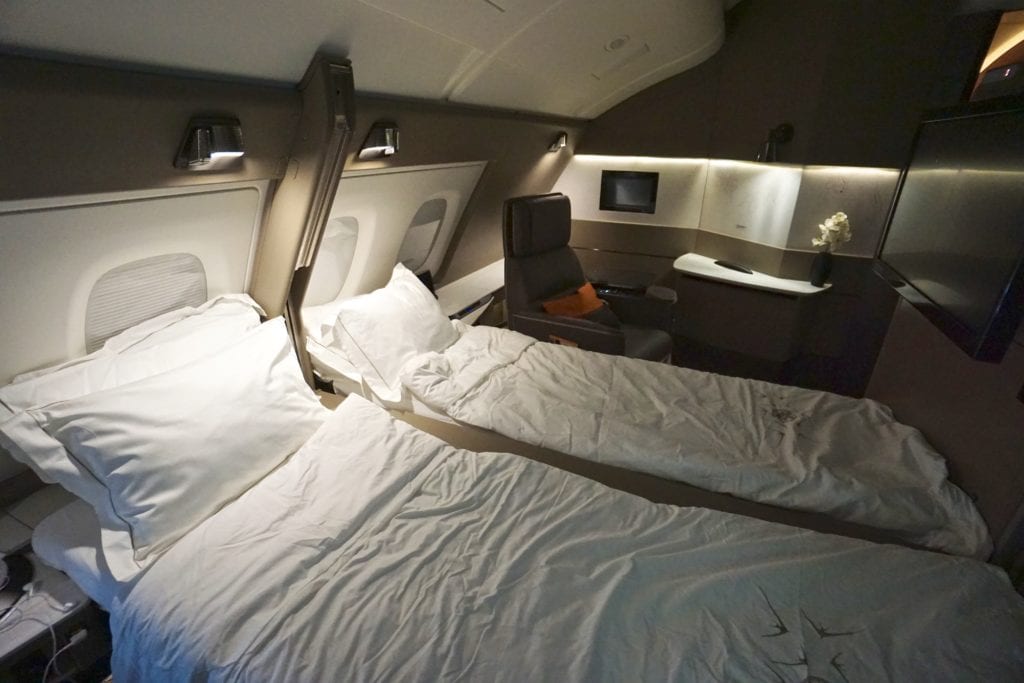 And at the rear of the plane, Japan Airlines was named as having the world's best economy cabin and best economy seat. In an age of shrinking seat size, Japan Airlines offers a minimum of 34 inches of legroom on most longhaul flights. For comparison, most major airlines offer just 31 to 32 inches of pitch in economy.
Bottom Line
Qatar Airways certainly deserves the distinction of the world's best airline, and many of the other awards in the SkyTrax 2019 rankings add up. And though there are other things to quibble with here, this latest crop of awards paints another clear picture of where you'll find the world's best airlines.
Hint: They're in Asia and the Middle East. And not in the U.S.