Delta was the first major U.S. airline to give its elite flyers an extension, extending everyone's current Medallion Status all the way through January 2022. But as other airlines slash the flying and spending requirements to earn status again next year with travel still shaky at best, Delta hasn't followed suit.
But that doesn't mean the Atlanta-based airline hasn't made it easier. For starters, Delta is automatically rolling over any Medallion Qualifying Miles (or MQMs, a critical building block for earning Delta Medallion status) from flights this year over to 2021.
And now Delta just made another move that could make it a bit easier to earn status next year – and get elite status benefits through early 2023. While far from earth-shattering, it even opens up an avenue to reach Platinum status with a single credit card.
Delta's New MQM Boost Promotion
Delta on Thursday announced a new 25% boost for 2021 status on two of its top American Express credit cards, the Delta SkyMiles® Platinum American Express Card and the Delta SkyMiles® Reserve American Express Card. It works like this:
Platinum cardholders will now earn 12,500 MQMs (up from the norm of 10,000) after spending $20,000 on their card. You can earn this boost twice, meaning you can earn 25,000 MQMs total from credit card spend alone.
Reserve cardholders will now earn 18,750 MQMs (up from the norm of 15,000) after spending $30,000 on their card. You can earn this boost four times, meaning you can earn 75,000 MQMs total from this boost alone.
MQMs are just one half of the equation for Delta status. You also need to earn Medallion Qualifying Dollars (MQDs), and Delta hasn't made that any easier.
But with this promotion, you can earn Delta Platinum status with one credit card alone – and without taking a single Delta flight next year. By spending $120,000 on the Delta Reserve Card in 2021, you'd earn 75,000 MQMs and also qualify for Delta's MQD waiver, which allows you to bypass the normal MQD requirements by spending at least $25,000 on a Delta American Express card. Unfortunately, getting an MQD waiver to earn top-tier Diamond status now requires a whopping $250,000 in credit card spend.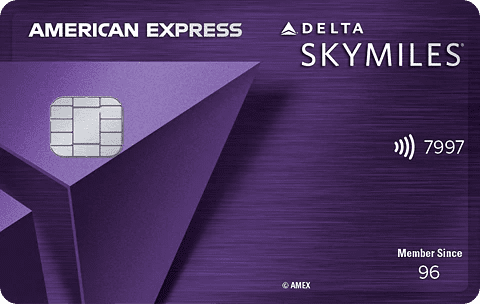 Click Here to learn more about the Delta SkyMiles Reserve American Express Card. 
Still, that means Platinum status through January 2023, which comes with more frequent complimentary upgrades, your pick of some nice Choice Benefits, and more perks. While it's great news for travelers as a whole, Delta's decision to axe the $150 redeposit fees for most domestic and international award tickets gutted what had been a key perk of Platinum status. It remains to be seen whether they'll add something new to replace it.
You could also earn Delta Silver Medallion status just by using the SkyMiles Platinum card, though that's far less exciting.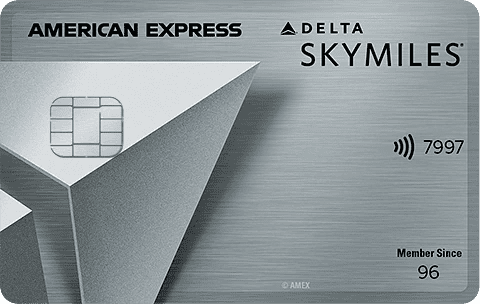 Click Here to learn more about the Delta SkyMiles Platinum American Express Card. 
Let's get the obvious out of the way: Putting this to use requires a lot of spending. And like all airline and hotel status, Delta Medallion status isn't right for everyone. Unless if you're flying constantly and your employer is footing the bill, most average travelers are better off as free agents rather than chasing status.
Read more: Is Delta Medallion Status Really Worth It?
But this is smart. Like other airlines making it easier to earn status next year, Delta realizes that travel in 2021 won't be back to normal. So they're giving their loyal flyers an easier path to climb the status ladder next year to earn benefits through early 2023.
Read up on how other airlines and hotel chains are making it easier to earn status next year.
Bottom Line
This is a smart move from Delta. They're giving their most loyal flyers a shot at requalifying (or leveling up) their Medallion status for 2022 and beyond – and opening up a pathway to earn Delta Platinum Medallion status without taking a single flight next year. It's a clever way of incentivizing flyers to keep spending on their Delta credit cards.
But does it make sense for everyone? Not even close. Ultimately, this has narrow appeal for select travelers with a big budget. But the value could be there.