Chasing status with any airline doesn't always make sense, and that's no different with Delta Medallion status. You have to climb your way up the ladder through tons of flying to reach the tiers where elite status really starts to pay off: Platinum and Diamond. That's when you start getting more frequent upgrades, earn more SkyMiles faster, and Delta Choice Benefits. 
Earning (or keeping) Delta status has gotten easier for 2021. The airline was the first to automatically extend 2020 status, meaning any Medallion Status you held last year will now last into early 2021. And while Delta hasn't reduced requirements for earning status this year, rolling over Medallion Qualifying Miles (MQMs) from last year and a new promotion could help get you there faster.
Delta Choice Benefits are a "choose your own adventure" aspect of the top tiers of Medallion status. Hit Platinum or Diamond, and you get your choice between several different perks from travel vouchers to gift cards to guaranteed upgrades. Platinum Medallion members get to choose one, while Diamond Medallions get to choose three (plus the one Choice Benefit upon hitting Platinum).
We're here to help. We've ranked all the Delta Choice Benefits for both Platinum Medallions and Diamond Medallions. And as the end of Delta's status year approaches on Jan. 31, you may need to pick from one of these for your 2021 benefit before it lapses.
The Basics of Earning Delta Elite Status
Before you get your pick of Delta Choice Benefits, you need to earn status, obviously. And it takes a lot of flying to earn Platinum or Diamond Medallion Status.
Average travelers are unlikely to even scratch the surface of hitting Silver Medallion status, the airline's lowest tier. If you travel a fair amount for work – or fly international long-haul with Delta or a partner – that could do the trick.
There are two critical pieces to get status with Delta: flying and spending. You have to rack up a certain amount of miles on Delta flights (called Medallion Qualification Miles or MQMs, which are different than SkyMiles) or a sheer number of flight segments, plus a spending requirement.

Here's what it takes to reach the top two tiers and unlock those Delta Choice Benefits:
Platinum Medallion Status:

75,000 MQMs OR 100 Medallion Qualifying Segments AND $9,000 in spending on Delta or partner flights

Diamond Medallion Status:

125,000 MQMs OR 140 Medallion Qualifying Segments AND $15,000 in spending on Delta or partner flights
You can escape the Medallion Qualifying Dollar (MQD) requirements by spending $25,000 on any American Express Delta SkyMiles credit card in a year. That works for all but Delta's highest Diamond Medallion Status, which requires an absurd $250,000 in card spend to get the MQD waiver.
Once you unlock your status, you'll have it for the rest of that year and the following calendar year. But when it's time to requalify, you start back at zero – unless you rollover MQMs from the prior year, a nice feature of Delta Medallion Status.
Read our guide to Delta Medallion status and whether it's worth the work.
The timing of Choice Benefits can be a bit tricky, but your deadline is approaching. If you earned top Delta status from flying in 2020 (or got an automatic extension), you have until next Sunday, Jan. 31, 2021, to choose your benefit (or benefits) for the 2021 status year. Miss that window, and you're out of luck, so the clock is ticking.
Get it? Great. Now let's dive into your options.
Platinum Delta Choice Benefits
It's only once you reach Platinum Medallion status that the perks of status truly start to pay off. And it begins with your choice among four Delta Choice Benefits.
Choose wisely, as you only get one.
1. Four Regional Upgrade Certificates
Even as a Platinum Medallion, free priority upgrades to first class aren't a slam dunk. This is your chance to skip the line.
Delta allows Platinum members to pick four Regional Upgrade Certificates. These are good for an upgrade to first class (or even Delta One on transcontinental flights) within the continental U.S., as well as some flights to Hawaii, Mexico, and throughout the Caribbean. Done right, and it's easily the most valuable option on the list.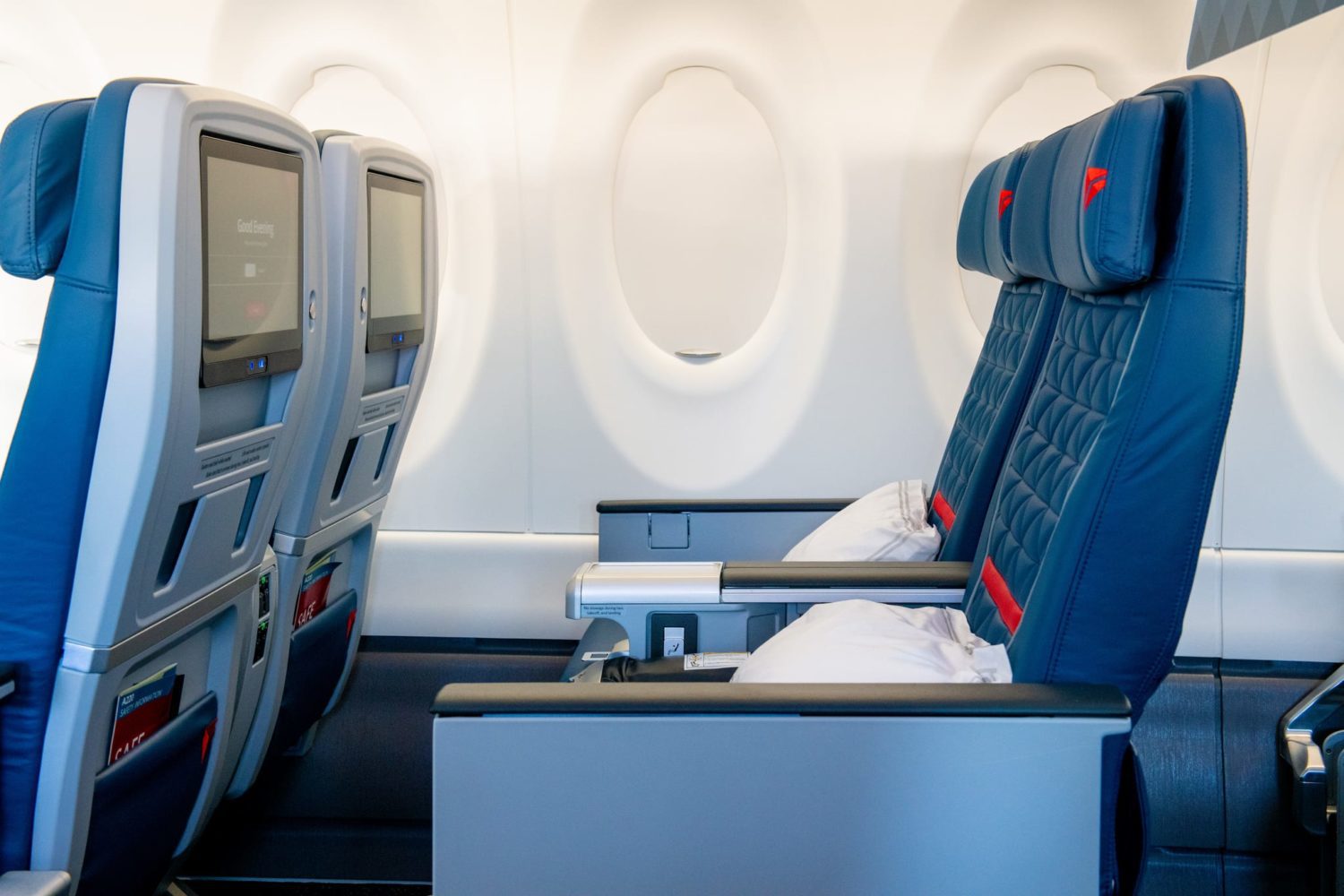 One important restriction: You can't be flying Delta basic economy or on a SkyMiles award ticket. And applying these upgrades isn't always a sure thing: You have to call Delta Reservations at 1 (800) 323-2323. Sometimes your upgrade will clear immediately, other times you'll be placed on a waitlist. No worries if your upgrade doesn't clear – you'll get the certificate back.
You have to use these certificates within a year of getting them: not just book your flights, but actually travel. So it may pay to wait on selecting this benefit until you've got a gameplan.
If you're up for a potentially high-risk, high-reward Choice Benefit, you can't do better than these upgrade certificates.
2. 20,000 Bonus SkyMiles
Who doesn't want more SkyMiles?
If you don't have the patience for using upgrade certificates, 20,000 bonus SkyMiles are your next best bet. While SkyMiles get a bad rap, you should be able to squeeze some decent value out of these miles. That's especially true if you hop on a Delta SkyMiles flash sale.
With some of the amazing redemptions we've seen with SkyMiles lately, you should give it some serious thought. Delta SkyMiles flash sales are better than ever, with deeply discounted award flights to Europe, Mexico and the Caribbean, and even throughout Asia.
While SkyMiles typically won't get you outsized value, these sales mean you could get at least $300 or more in value out of a 20,000-SkyMiles gift.
3. $200 Travel Voucher or Gift Card
Delta lets you choose between a $200 travel voucher for Delta or a $200 gift card to Tiffany & Co.
It's not the sexiest choice on the list, but it's simple and easy to simply grab a $200 travel voucher to use toward a Delta flight. Personally, I'd rather have the SkyMiles … but that's just me.
If you go for the travel voucher, just be sure to use it within 12 months of the time it's issued.
4. Give Someone Delta Silver Status
Silver Medallion Status isn't much to write home about.
Upgrades will be rare at best. But more importantly, if you're thinking about giving your favorite travel companion some status … don't. As long as you're traveling together on the same reservation, your Platinum status will trump their new Silver status for upgrade priority and other benefits.
Except in special circumstances, we think you're much better choosing another Delta Choice Benefit.
Diamond Delta Choice Benefits
Newly minted Diamond Medallion members get to pick three different choice benefits for the year. And as you'll see, there are more options – and a few stronger options – than you get as a Platinum Medallion.
Still, there are some clear winners – and a few clear losers, if you ask us. Here's how we see them, from first to worst:
1. Upgrade Certificates
There are choices within a choice. It's the Inception of Choice Benefits.
Delta Diamond Medallions can choose between three sets of upgrade certificates that can immediately vault you from economy up to the front of the cabin. You can choose between four Global Upgrade Certificates (for international flights), eight Regional Upgrade Certificates, or a mix of two global upgrades and four regional upgrades. You have a full year to use these certificates once they're issued.
Just which set of certificates makes most sense for you will depend heavily on your own travels – especially given the uncertainty surrounding international travel right now. But there's no denying the potential value here – especially with four Global upgrades. That means you could book a main cabin economy seat and wind up in Delta One – or even a Delta One suite – on a long-haul international flight.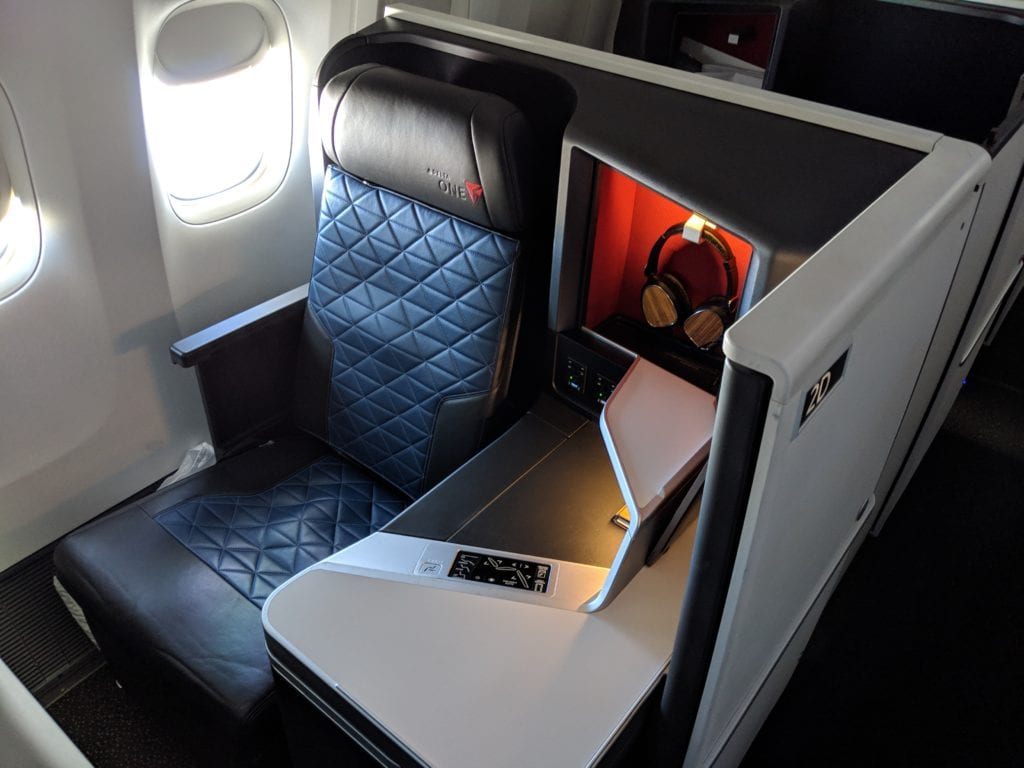 It's not quite a slam dunk, as getting these certificates to clear can require a healthy dose of flexibility and patience. Among many other considerations, you can't use upgrade certificates on basic economy tickets or awards booked with SkyMiles. You'll need to call Delta Reservations at 1 (800) 323-2323 to get in the upgrade queue.
Much like the Platinum Regional Upgrades, you have to use your upgrade certificates within a year of getting them. So wait to select this Choice Benefit until you've got a plan to use them.
But it's worth the work. Do it right, and it's clearly the most valuable benefit on this list and should be an easy choice.
2. Delta Sky Club Individual Membership
Whether this Choice Benefit is insanely valuable or completely worthless will depend on what's in your wallet.
If you've already got Delta Sky Club access by holding credit cards like the Platinum Card from American Express or the Delta SkyMiles Reserve American Express Card, you should move this far down your list. But if you don't, this could be a great way to get into the Delta Sky Club.
Just as with those cards, you need to be flying Delta that day in order to get in.
Read our master guide to getting into the Delta Sky Club.
Once again, this Choice Benefit is worthless if you've already got Delta Sky Club access through credit cards. You're much better off saving your Choice Benefits for other perks. But in the right hands, it could be a smart choice.
3. Give Someone Gold Status
The gift of status gets sweeter when you're a Diamond Medallion, as you can fit Gold Medallion status – Delta's second tier.
On paper, it seems great. In practice, it may not make sense. If you travel frequently with a friend, spouse, or partner, your Diamond status will trump their new Gold status. Delta Medallion members can secure upgrades for themselves and one companion booked on the same reservation. Your companion will get all your other perks too, like priority check-in and boarding. So in these cases, it won't make sense to double up with status.
On the other hand, if your companion is often heading out on their own, this could be a great choice. Just keep in mind that even with Gold status, upgrades to first class will still be rare.
4. Travel Voucher or Gift Card
Just as with Platinum Choice Benefits, Delta lets you choose between a $200 travel voucher for Delta or a $200 gift card to Tiffany & Co.
While far from the most valuable Choice Benefit on the list, it could make sense to round out your third choice if you don't see value in some of the other options on this list. In fact, this Delta Choice Benefit probably makes more sense this year than in many years past given the slowdown in travel.
If you go for the travel voucher, just be sure to use it within 12 months of the time it's issued.
5. Delta Sky Club Guest Pass
Depending on your situation, this Sky Club benefit could be the most cost-effective option on the list.
Why? Because if you're flying Delta enough to secure Diamond status, you should already have a credit card that gets you into the Sky Club for free, So why waste a choice benefit on an individual membership? And why waste two choice benefits on the Executive Sky Club membership, which will get you and two guests into the Sky Club.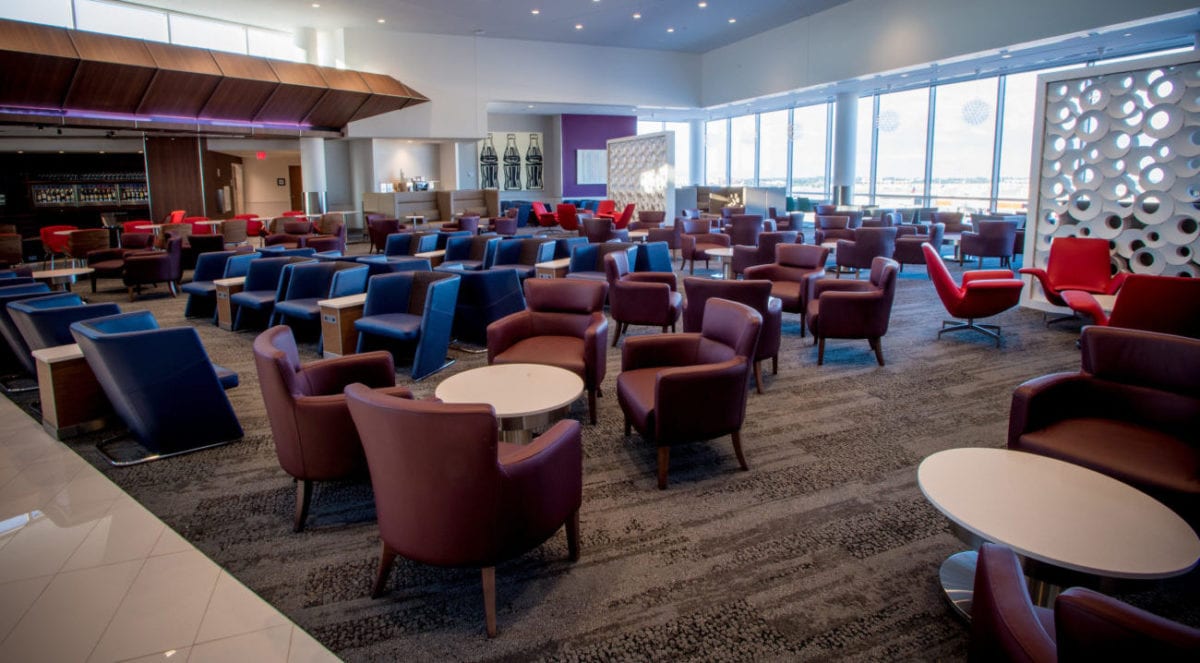 This is an elegant way to bring friends or family members with you into the Sky Club when you're flying Delta that day. And considering guests typically cost $29 each, the savings could add up fast.
6. 25,000 Bonus SkyMiles
If you're a Delta Diamond, you know and love – or at least tolerate – Delta SkyMiles.
Delta lets you pick a gift of 25,000 SkyMiles as a Choice Benefit. And if you really want to boost your SkyMiles, you can actually select this benefit up to three times to get 75,000 bonus SkyMiles.
But while we love SkyMiles, the math may not always make sense here. If you're flying enough to earn Delta Diamond status, you may have more SkyMiles than you'll ever need. So make sure you consider some of the other Delta Choice Benefits on the list before selecting SkyMiles.
7. Delta Sky Club Executive Membership
You and two guests can get into the Delta Sky Club for free each time you're flying Delta. And while that's great, it's not worth wasting two – yes, Delta requires two of your Choice Benefits for this one – of your selections on this if you've already got Delta Sky Club access. Go for the Guest Pass instead.
If you don't already have Sky Club access, this one could make much more sense. If you do, hard pass. Save two Choice Benefits for something better – or get the Guest Pass instead.
Bottom Line
There are some clear favorites and a few duds among the list of Choice Benefits for both Platinum and Diamond Medallions. But our word is not gospel.
Be sure to weigh what you've already got in your wallet and travel toolbelt before blindly picking a benefit – or three.