No matter how much they complain about shrinking legroom and growing fees, the average U.S. flyer will probably pick a major domestic carrier over an airline from abroad. That's a mistake. SkyTrax's annual airline ratings released last month made one thing crystal clear: U.S. airlines fall far, far short of their foreign competition. The highest-ranked domestic carrier was Delta, way down at #37.
So while it may be comfortable to stick with Delta or United Airlines for your trip abroad, you might be missing out on a far better experience with foreign airlines you haven't flown before. And that's true whether you're in economy or at the front of the plane.
The Rest of the World Does it Better
Get your scrolling finger ready to find the top-ranked U.S. airline. SkyTrax's annual rankings put Delta at #37 and Alaska Airlines at #38. Next up was jetBlue at #42 followed by Southwest at #57. Keep scrolling to find American Airlines at #71 and United way down at #88.
Meanwhile, Singapore Airlines took the #1 spot in the same survey. Qatar Airways, All Nippon Airways (ANA), Emirates and EVA Air rounded out the top five.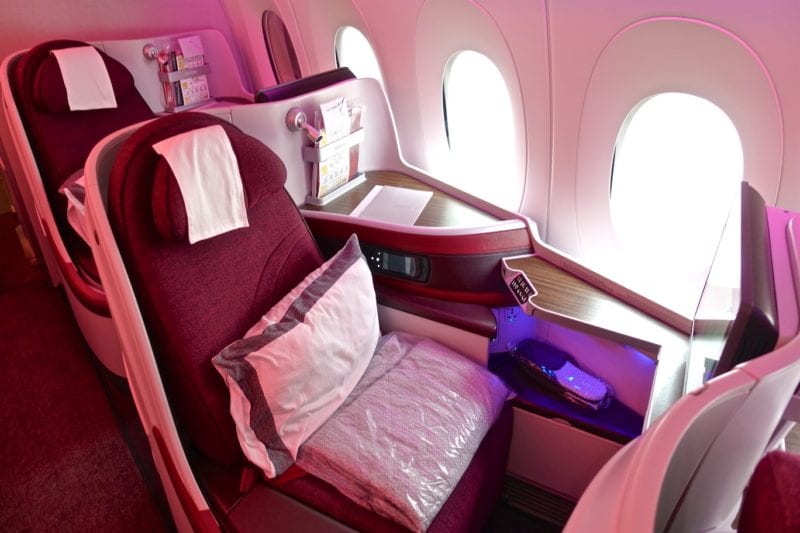 These ratings are, of course, not definitive. They're culled from thousands of traveler surveys, and every travel company and rating agency handles them differently. Moreover, SkyTrax is a massive consulting agency, leading some to question whether they give better ratings to their clients.
Still, these results largely square with other services like TripAdvisor, AirlineRatings and more. And that underscores our point: You shouldn't be scared of foreign airlines. More often than not, they do long-haul flights better than the U.S. competition.
In general, full-service airlines from Asia and the Middle East get the highest marks from travelers. Airlines like Singapore Air, Qatar Airways, ANA and Emirates and have a well-earned reputation for impeccable service and constantly innovating their cabins to make your flight better. In short, they're some of the best airlines in the world for a reason.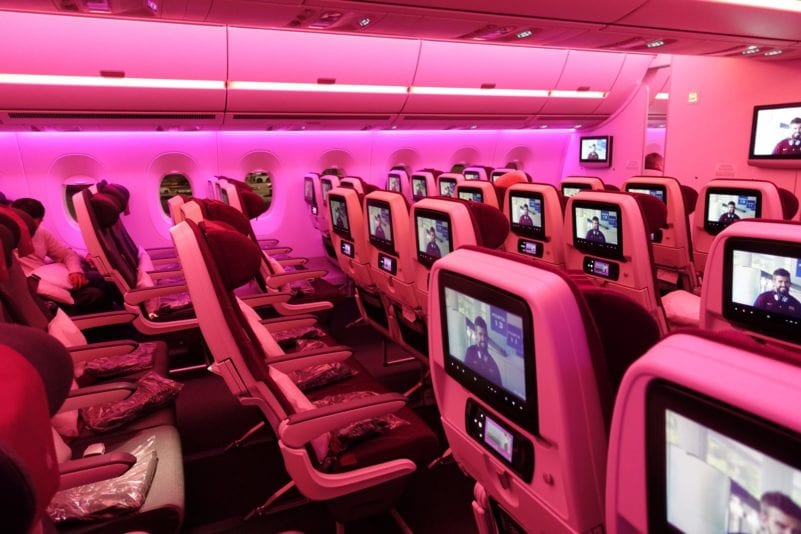 That's a mixed bag with the major U.S. airlines. While Delta, United and American Airlines are all putting big bucks into their business class cabins, economy seats are generally getting tighter. AA and United have both crammed more seats per row in their long-haul aircraft. That includes the nine-across configuration on the Boeing 787s both airlines use for their longest flights. Unfortunately, more and more international airlines are following this trend too. Meanwhile, only Delta has resisted the allure of putting 10 seats across on their Boeing 777s. 
Now, there are exceptions. Airlines from mainland China have a reputation for spotty service at best. The same is true of some major European carriers. This means you should do your research. If you see a great deal on a flight in your planning or through Thrifty Traveler Premium, check out some rankings or reviews on that airline.
Don't Worry, They're Safe
The tragic airline crashes or disappearances in the last 10 years stick with us. So we can't blame you if you're concerned about your safety with an airline you don't know. However, you shouldn't fret. The federal government ensures that all airlines that arrive on and depart its shores are safe.
In order for flights to operate in and out of the U.S., the Federal Aviation Administration requires a Category 1 safety rating. In English: If an airline doesn't have a sterling safety record, strong regulatory oversight in their home country and safety precautions, they're not allowed to fly to the U.S.
Earning Miles?
Maybe you're worried about earning miles on foreign airlines. No one wants a few hundred or thousand miles on an airline they may never fly again. Luckily, this isn't an issue. Airline alliances and joint ventures allow you to decide where you want to deposit the miles on a given flight. So for example, you could credit the miles from your Air France/KLM flight to your Delta SkyMiles account. You may not want EVA Air miles, but a flight on that airline can help boost your United MileagePlus balance.
Individual airlines set their own rules for how this earning structure changes based on what partner airline you fly. And that's a complicated topic for another post. Unless you're flying a budget airline, odds are you have plenty of options to pool the miles you'll earn elsewhere.
Bottom Line
In life, it's easy to stick with what you know, and that holds true with airlines as well. However, you shouldn't be scared off by foreign airlines when you're planning your next big international trip. Do your research and take a chance. You may just come home with a new favorite airline.