With travel still slowly crawling back a year ago, Delta went where no other airline had gone: It launched a promo allowing flyers to work their way toward Delta Medallion status even when redeeming SkyMiles. Now, the Atlanta-based airline is making that change permanent.
Delta announced on Thursday that it will permanently allow SkyMiles members to earn Medallion Qualifying Miles (MQMs) and Medallion Qualifying Dollars (MQDs) – the basic building blocks of Delta status. That should make it much easier for many Delta flyers to earn or level up their Medallion status in 2022 and beyond.
Delta is the first major airline to allow its flyers to build towards status even on award tickets using miles on an ongoing basis. You still won't earn redeemable Delta SkyMiles when you cash in your Delta miles for a (nearly) free flight – just credits toward earning status.
"These adjustments to our program continue to set Delta apart as we focus on listening to our customers and rewarding our loyal members," Dwight James, Delta's senior vice president of customer engagement and the CEO of Delta Vacations. "As we look to the future, we're committed to ensuring a consistent travel experience at every step."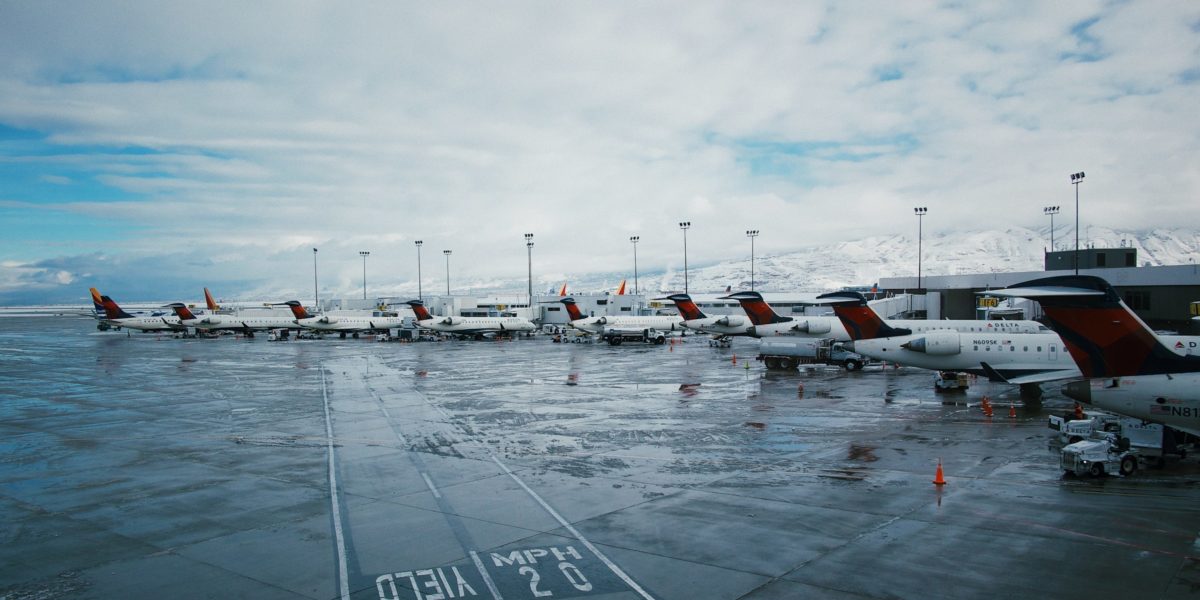 Airlines typically would much rather flyers pay cold hard cash rather than use their miles. But as the pandemic brought travel to a halt, carriers like Delta understood they needed to throw a bone to loyal travelers who suddenly had a hard time re-qualifying for status with several status extensions. Plus, SkyMiles members racked up record balances of SkyMiles that sat mostly unused.
Allowing flyers to build toward status killed two birds with one stone. Delta even gave flyers a bonus at first, awarding up to 75% more elite credits on all Delta flights – though that Status Accelerator program ended at the close of 2021. But now, building toward elite status even on SkyMiles redemptions is permanent.
In the same announcement, the airline said it would ditch its 75,000-SkyMile cap on earning SkyMiles on a cash ticket, allowing flyers to earn as many SkyMiles as the ticket they paid for merits. You earn at least 5x SkyMiles per dollar spent on Delta tickets, so it would have required spending many thousands of dollars to hit that cap. This move is retroactive to Jan. 1, so big spenders will get some SkyMiles back.
This latest announcement from Delta comes after the airline added flexibility for flyers by extending eCredits and Medallion status through 2023. 
What You Need to Know About Delta Medallion Status
There's no doubt about it: Even the lowest levels of Delta status require a fair amount of travel – at least in normal times. And for most average travelers, it's just not worth it.
There are two critical pieces to get status with Delta: flying and spending. You have to rack up a certain amount of miles on Delta flights (called Medallion Qualification Miles or MQMs, which are different than SkyMiles) or a sheer number of flight segments (called Medallion Qualifying Segments or MQSs) … plus a spending requirement.
Here's a brief rundown on what it takes to earn each of the four Medallion tiers:

Silver Medallion Status: 25,000 MQMs OR 30 flights (called Medallion Qualifying Segments) AND $3,000 in spending on Delta or partner flights (MQDs)
Gold Medallion Status: 50,000 MQMs OR 60 Medallion Qualifying Segments AND $6,000 in spending on Delta or partner flights (MQDs)
Platinum Medallion Status: 75,000 MQMs OR 100 Medallion Qualifying Segments AND $9,000 in spending on Delta or partner flights (MQDs)
Diamond Medallion Status: 125,000 MQMs OR 140 Medallion Qualifying Segments AND $15,000 in spending on Delta or partner flights (MQDs)
Once you unlock your status, you'll have it for the rest of that year and the following calendar year. So earning status in 2022 would get you Delta Medallion status through January of 2024.
By permanently allowing even SkyMiles tickets to earn toward elite status, it'll make that quest for status even easier. But there's the rub for loyal Delta flyers with status: After several years of extensions and promos, the ranks of Delta Medallions are bloated, making the competition for complimentary upgrades even harder.
Only time will tell if this will help or hurt in the long run.
Read more: Why You Might Not Want to Chase Delta Status This Year
Bottom Line
Delta made two flyer-friendly changes Thursday to its Medallion status and SkyMiles programs.
The temporary promos to earn toward Delta Medallion status even on award tickets are gone – it's now a permanent function and an easier way to climb the status ladder. Also, retroactive to the beginning of the year, Delta is lifting its 75,000-SkyMile earning cap on each ticket.