Just like airlines across the world, Delta is in the process of overhauling much of its fleet for long-haul flights, with a spiffy new business class suite and a new premium economy seat.
It started with the fantastic Delta One suite on the new Airbus A350 planes, most of which are making the long jaunt to Asia. Then Delta started revamping its Boeing 777 planes, giving them the same treatment. But perhaps the most overdue refresh is on the airline's Boeing 767, some of its oldest planes that it uses on most flights from the U.S. to Europe.
Delta CEO Ed Bastian had indicated these planes would also get the Delta One suite treatment. But it appears that's not quite the case.
Delta announced Thursday it would start flying its first refreshed 767 planes to London-Heathrow (LHR) from Boston (BOS) and New York City-JFK (JFK) starting in November. And here's the first look at what the 34 business class seats will look like on those planes.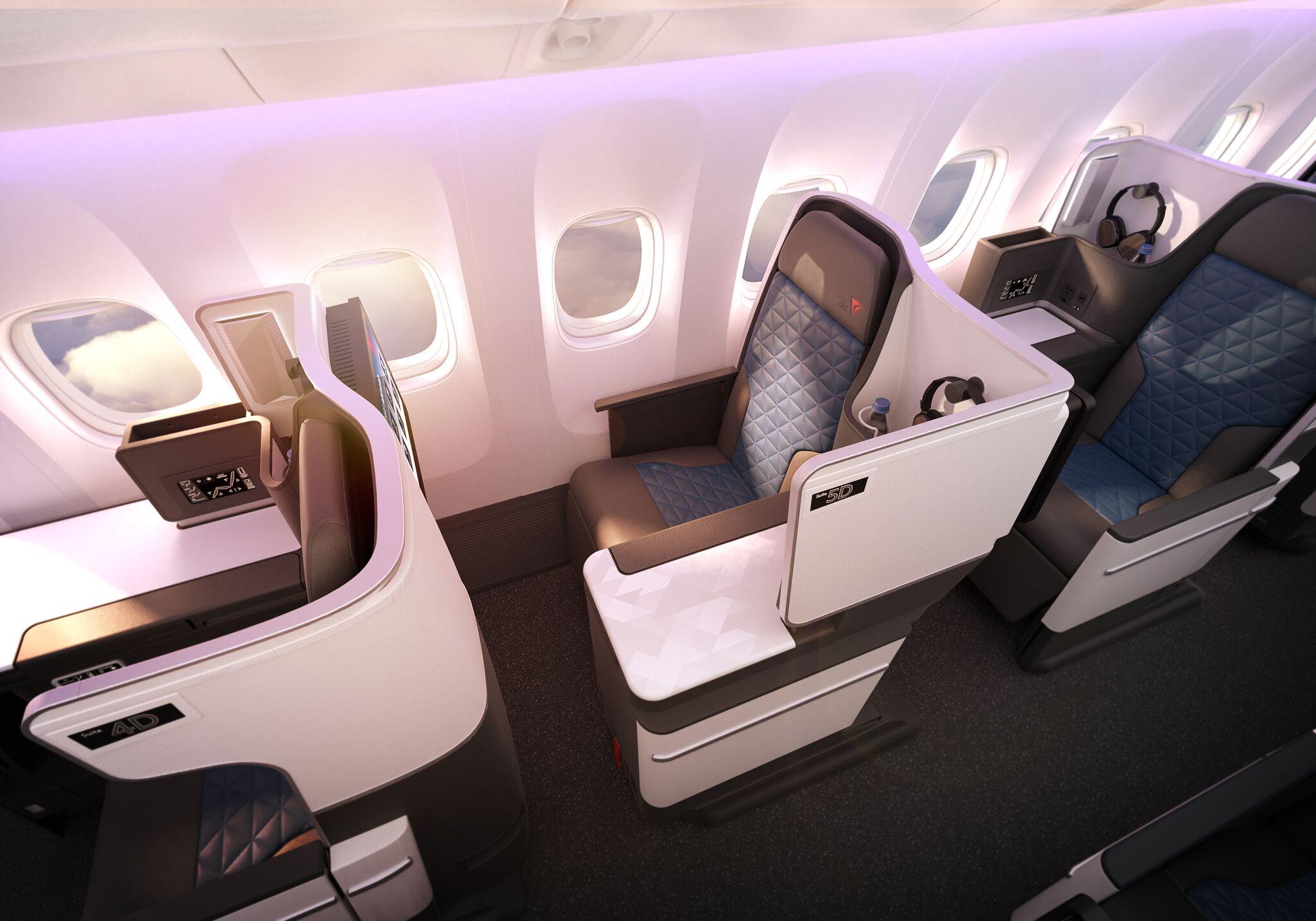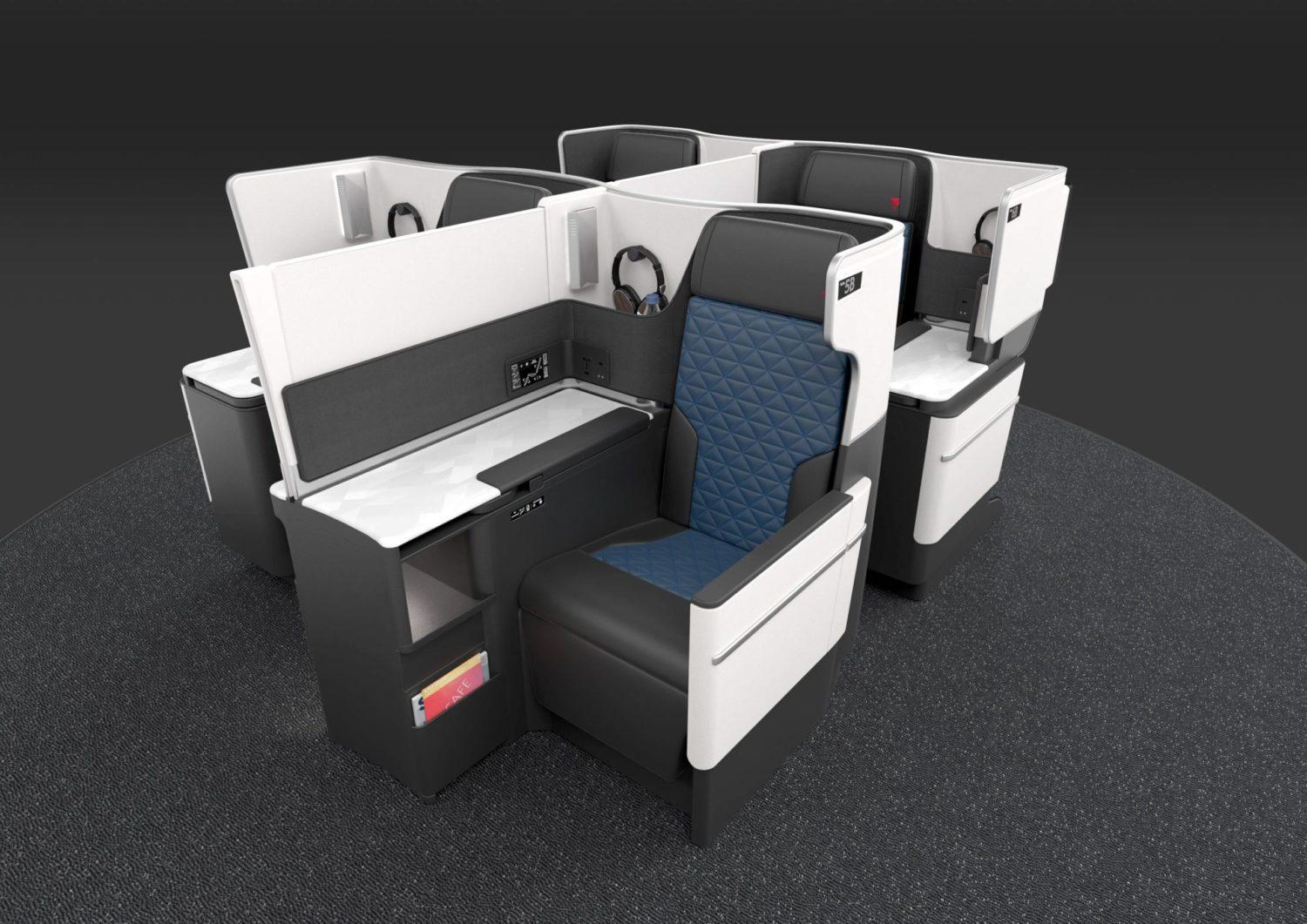 What's clear is that these aren't the same Delta One suites we've seen before. At least not quite. Instead, it looks like a modified version of that suite – without a door. By the looks of it, the new business class cabin will stay in a 1-2-1 arrangement, which means every passenger gets direct aisle access.
While the lack of a door is a surprise, it makes sense. These planes are much narrower than those equipped with the closed-door suites. Putting a door on the 767 business class seats could eat into valuable room, or make the seat feel claustrophobic.
 Along with a few smaller details like the size of the console surface and the placement of the seat control, this new business class looks strikingly similar to the Delta One suite.
Still, these new seats on the Boeing 767 will be an enormous upgrade for flyers heading to Europe – along with some flights from the West Coast to Asia. While any business class seat is better than economy, the current business class seats onboard those planes are outdated, to say the least. They're some of the oldest seats in Delta's fleet.
Delta is also putting its great new premium economy seats, dubbed Premium Select, on these planes. We flew this new seat on the long flight between Detroit (DTW) and Seoul-Incheon (ICN) last year and found it was a great hybrid between business class and economy, with extra space and better meals. Delta says each plane will have 20 Premium Select seats.
These planes will also have 28 Comfort Plus seats and 156 main cabin economy seats onboard, all with a facelift that includes brand new seatback TV screens and mood lighting throughout the cabin. And that should be a welcome change for all flyers. These planes are laid out in a 2-3-2 fashion in economy – a great option for friends or couples to snag their own two-seat section for the long flight.
Bottom Line
Door or no door, business class or economy, this will be a major upgrade. While most of Delta's newest planes are making the long flight to Asia, trips to Europe have remained on some of Delta's most outdated planes. Come November, that will start to change.
Lead photo courtesy of Delta