UPDATE: Delta has since reversed course and will continue allowing Sky Club access upon arrival.
As travel roars back and airport lounges fill up, Delta is set to limit just how soon travelers can get into the Sky Club before their flight and cutting access upon arrival, Thrifty Traveler was the first to report.
Come June 1, Delta will only allow flyers to enter the lounge within three hours of their departing flight – whether they've got lounge access through a credit card like The Platinum Card® from American Express, a lounge membership, or a Delta One business class ticket. And while Delta has for years allowed travelers to enter a Sky Club upon arrival, that policy will end in June, too (with the exception of Delta One passengers).
Longer layovers will be an exception, as there will be no time limit for flyers making a connection to use the Sky Club – though Delta specifies that same-day roundtrip flights do not qualify as a layover. Only top-tier, invite-only flyers with Delta's vaunted 360 Status or the Amex Centurion Card in their wallets are exempt from these new rules.
More than an hour after Thrifty Traveler's story published, Delta confirmed the news in a broader news release about upcoming plans for Delta Sky Clubs – including new, exclusive Delta One lounges in the works in New York City (JFK) and Los Angeles (LAX). The very last line in that release points to another page detailing the policy change.
Hours later, Delta began emailing customers and SkyMiles members about the change, making clear that it was driven by concerns about crowding inside Sky Clubs.
"As even more customers come to value the Delta Sky Club experience and an increasing number of customers return to travel, our Clubs have seen a growing number of guests in recent months," the airline said in its email.
Once again, Delta is doing it first: No other major U.S. airline currently sets a time limit on when flyers with lounge access can use their clubs and nearly all allow access upon arrival. And Delta is making those changes with less than a month's notice.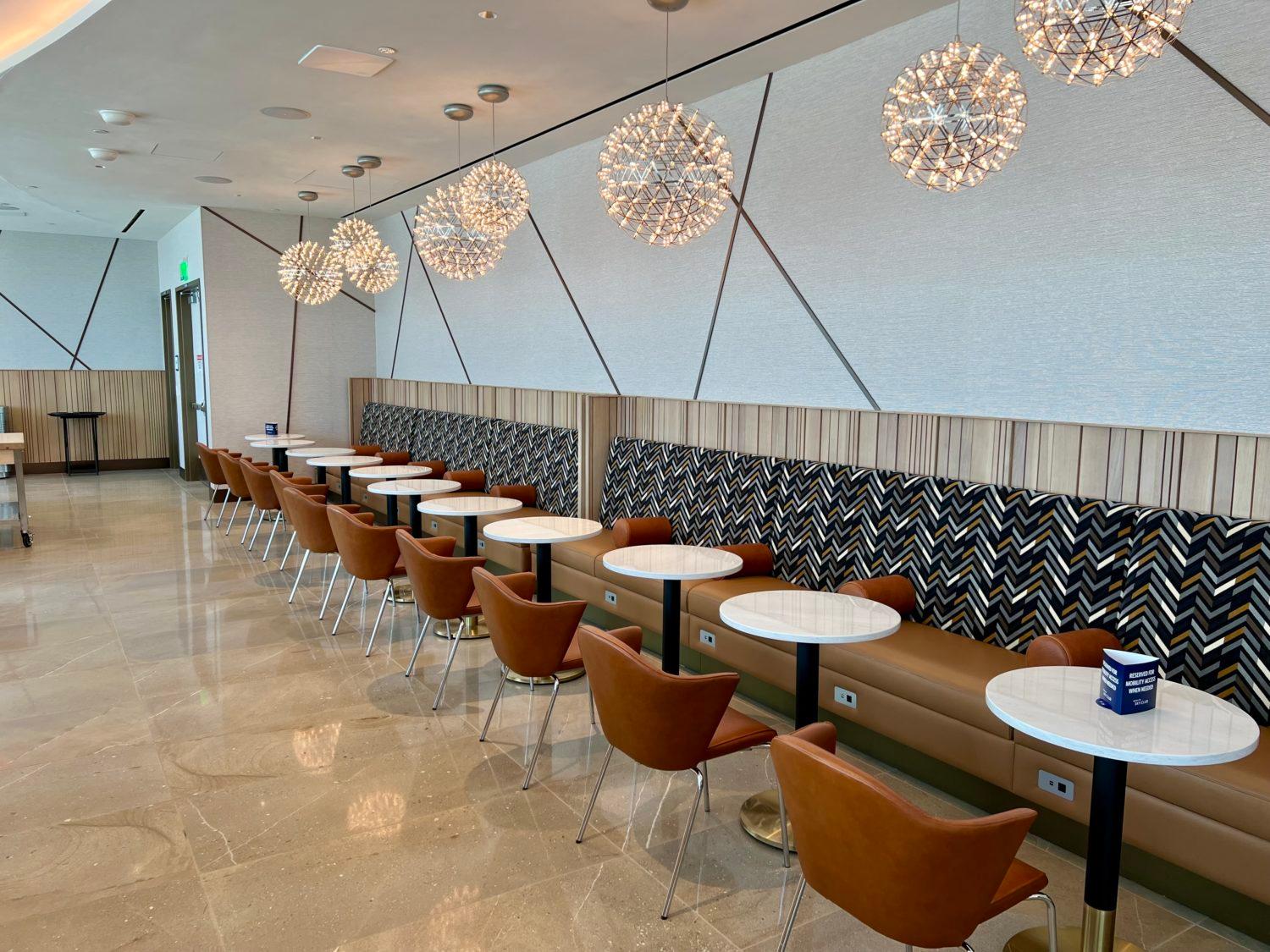 Read more about how to get into the Delta Sky Club!
While such time limits are common among independent lounge networks like Amex Centurion Lounges or even the new Capital One Lounge in Dallas, Delta is the first major U.S. airline to limit lounge access to just three hours before departure. 
That's a major change. For many years, the only requirement to get into a Delta Sky Club beyond the right credit card or ticket type has been a same-day Delta boarding pass. That has allowed even travelers with the right credit card or lounge membership to access Sky Clubs even upon arrival after a flight – something that is common among other major U.S. airlines. As of June 1, Delta will only continue to allow lounge access upon arrival for flyers with a Delta One ticket.
But lounges are clearly struggling with crowding, and Delta isn't the only travel company reworking its rules. In fact, Delta's change in many ways mimics the policies in place at Centurion Lounges, which stopped allowing visits upon arrival back in 2019. American Express will cut free guest access for most cardholders trying to enter Centurion Lounges in February 2023. Delta already charges $39 per guest for most travelers.
It's not the first time Delta has retooled its Sky Club access policies, either. While it remains available on other airlines like United and American, Delta cut the option to buy a $59 day pass to its lounges many years ago. And just a few years back, the airline cut the ability for cardholders with the Delta SkyMiles® Gold American Express Card to buy a discounted entry pass while raising the price to $39 apiece for travelers with the Delta SkyMiles® Platinum American Express Card.
The change at Delta comes as they're trying to push the envelope with a fresh look at their Delta Sky Clubs.
The recently opened Los Angeles (LAX) Sky Club is a stunner, clearly the biggest and best Delta lounge yet. The Atlanta-based airline has also opened new clubs in New Orleans (MSY) and Salt Lake City (SLC) within the last few years. And Minneapolis-St. Paul (MSP) is set to get a third Sky Club come early 2023.