The Chase Sapphire Preferred Card is out with its best-ever bonus, offering 100,000 points after spending $4,000 within three months. That's up from the 80,000-point bonus we've seen on this card in the past few months, making it easily one of the best travel credit card offers … well, ever.
But just what can those 100,000 points get you, though? Between the ability to book flights and hotels directly through Chase, transfer them to more than a dozen airline or hotel partners, these points can book a lot of trips. And thanks to Chase's new Pay Yourself Back feature, you can even use them to cover up to $1,250 in everyday expenses or a big house project.
But let's make it real. The entire Thrifty Traveler team turned on wanderlust mode and dreamed up how we'd each put these points to use.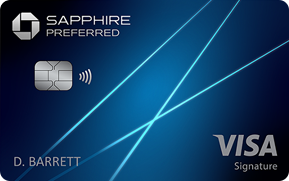 Click Here to get more information about the Chase Sapphire Preferred Card. 
Three Trips for Two in 2021
There's really no easier way to use Chase points than booking flights or hotels through the Chase travel portal. The cheaper it is, the fewer points you need. And considering that 100,000-point bonus can get you $1,250 in travel, there are a lot of flights at your disposal.
Jared and Erica see those 100,000 points as an easy way to cover airfare for three trips they've got planned for later this year. Here's what they've got in mind:
After more than a year of not being able to travel, Jared and I would try and maximize this huge bonus to get as many trips out of it as possible. To us, the best way to do this is to use Ultimate Rewards to book cheap cash fares. The cheaper the flight, the fewer points you have to use!
Pairing the 100,000 with Thrifty Traveler Premium flight deals is the best way to maximize the points. Case in point: We could book round trip tickets for three trips in the coming months – for both of us.
Booking a recent mistake fare to Iceland was a no-brainer. With roundtrip flights from Minneapolis-St. Paul (MSP) to Reykjavik (KEF) for just $247 apiece, we'd need less than 40,000 Ultimate Rewards points to book two tickets. Mistake fares don't pop up often, but it's great to have a pile of points ready to use when they do.
Read more: What it's Like to Travel to Iceland in 2021
With more than 60,000 points to spare, all we have to do is wait for more deals to take advantage of like this crazy deal to Las Vegas! $96 round trip – or just over 15,000 Chase points for two – to get us to the perfect spot to drive to Zion National Park, the Hoover Dam, Lake Mead, and more.
Finally, after being stuck in Minnesota this last winter, a warm-weather destination this coming fall or winter is a must. So with our remaining Chase points, we'd book this great deal to Puerto Rico for some beach time.
Get flight deals like this one sent to your inbox with Thrifty Traveler Premium, then book them with points!

Roundtrip to Europe in Style
We don't need to tell you that 100,000 points from a single credit card is a big deal. It's so big, in fact, that you can pull off one of the best points and miles redemptions in one fell swoop.
If you want to fly Delta One business class across the pond, prepare to pony up 250,000 SkyMiles or more for it. But you can book those exact same Delta business class flights using Virgin Atlantic points … for just 50,000 points each way! And since you can transfer Chase points to Virgin Atlantic, that's exactly what our Thrifty Traveler Premium flight deal guru Jon would do.
I've never been to Paris, and I can't think of a better time to check it out than over New Years' Eve. While finding award availability to fly Delta business class through Virgin Atlantic can be tough, I managed to scout out some optimal availability over the holidays from Minneapolis-St. Paul (MSP) to Paris-Charles de Gaulle (CDG).
After transferring that 100,000-point bonus to my Virgin Atlantic account, I'd lock in these nonstop flights to Paris departing Dec. 30 and returning Jan. 7, 2022. With just $156 in taxes and fees, I'd be very pleased with this redemption – especially since Delta is charging 210,000 SkyMiles for the exact same flights.
A Top-Notch Trip to Tokyo
Now it's my turn, and I know exactly where I'm headed.
Ever since All Nippon Airways (ANA) introduced its brand new business class dubbed "The Room" and a new first class seat it calls "The Suite," I've been dying to try them both. Plus, I'd never say no to a trip to another trip to Japan. Booking either of these flights would cost a small fortune: Think $20,000 or more in cash. And some airlines like United would charge you at least 200,000 miles or more for a roundtrip.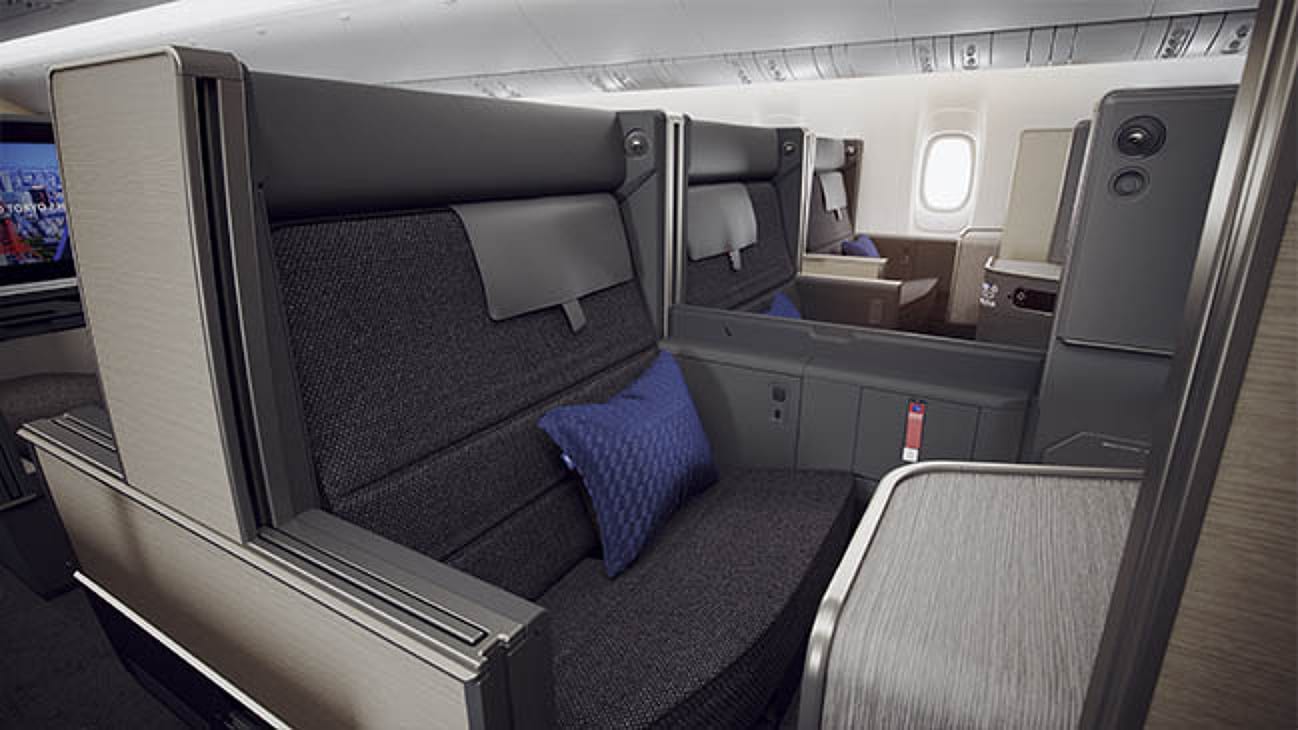 But I could book fly in both brand new seats from New York City (JFK) – business class to Tokyo, then first class back to the U.S. – for just 107,500 Virgin Atlantic points. Virgin Atlantic recently made it much easier to book this bucket-list redemption on ANA.
After factoring in the $4,000 I'd need to spend to earn this signup bonus, I'd have at least 104,000 Chase points. Add in some points through the Shop with Chase portal or my Chase Freedom Flex Card, and I'd be set!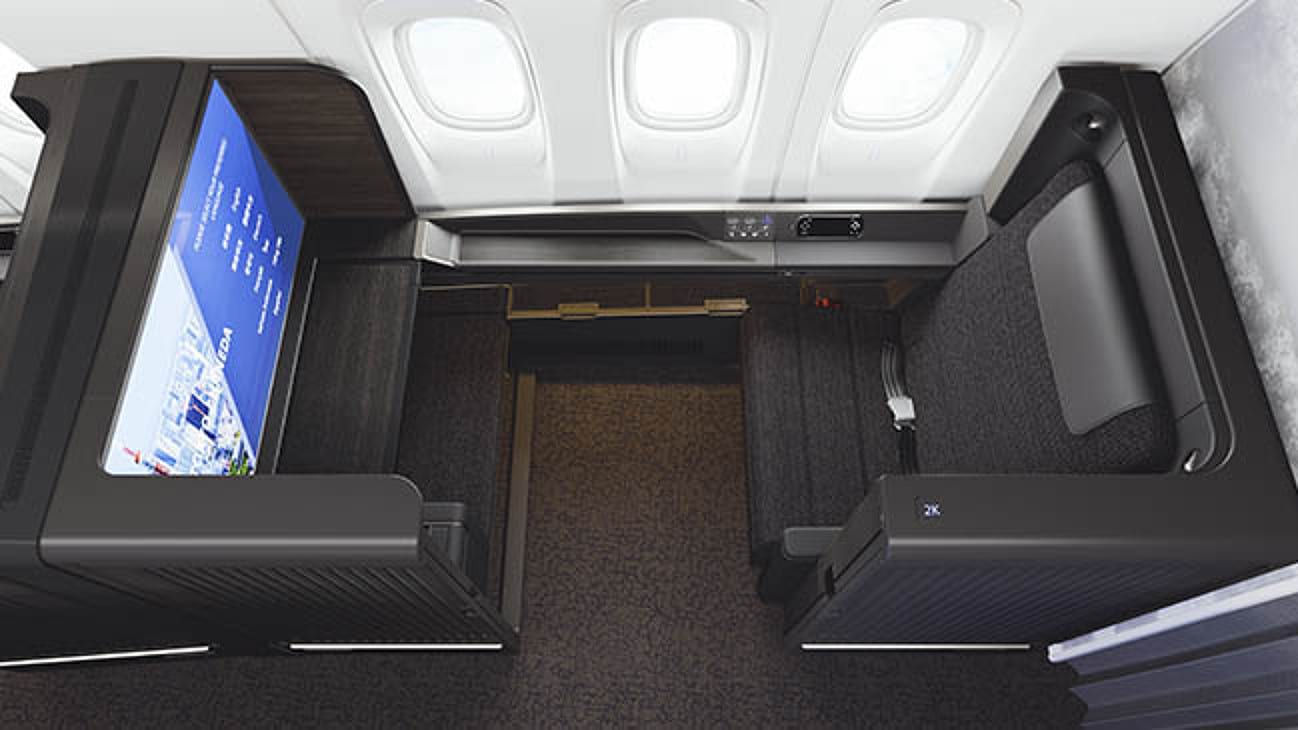 A Private Island Resort in Thailand
Thrifty Traveler co-founder Nick has been plotting how to pull off a big trip to Thailand with his wife for years. And while that looks like it won't happen in 2021, Chase points never expire, and they will hopefully make the trip unforgettable once they do get there.
Here's how Nick would put these points to use:
My wife and I were planning a trip to Thailand in November of 2021 for our seventh wedding anniversary. And while that doesn't look like it is going to be an option at the moment, our Chase points will be ready as soon as we are able to make a trip work.
With 100,000 Chase Ultimate Rewards points, I would book five nights at the incredible Cape Fahn Hotel. And here's why: It's an amazing property on its own private island just off the coast of Koh Samui. The property joined Hyatt's portfolio with the addition of the SLH brand in October of 2019.
Unbelievably, you can stay at Cape Fahn for just 20,000 World of Hyatt points per night. That's right: 20,000 points a night for your own private pool villa on a private island in Thailand.
Since Chase points transfer to Hyatt on a 1:1 basis, 20,000 Chase points = 20,000 Hyatt points. And that means 100,000 points are enough for a five-night stay. Get this: Each night at Cape Fahn typically costs $600 to $1,000 a night.
Using Chase points for Hyatt stays is one of the best ways to use them, and this redemption makes that clearer than ever. And I'm even more excited, as I earned Hyatt's top-tier Globalist status for 2021 and beyond.
A Summer of Wedding Flights
Thrifty Traveler member experience specialist Mikhala has a ton of weddings to get to on her calendar for 2021. So when this huge Chase bonus rolled around, she immediately knew how she was going to put them to use.
I don't know about you all, but I've got a lot of travel on the docket this year. Between the multiple weddings that were rescheduled this past year to postponed trips that were canceled, I've been in a flight booking frenzy. And all these flights can add up fast – unless you're using points.
I've got quite a few weddings in other cities – Chicago, Denver, and New York – coming up soon. Chase Ultimate Rewards points to the rescue! As a true MSP-based gal, I love a good nonstop Delta flight. For the wedding in NYC, I can book through the Chase portal for under 15,000 points:
To get to Denver, I've got a few options. Do I fly Delta for 12,000 points or United for just 10,000 points round trip?
But I've got an even better idea. Thanks to a credit card offer earlier this year, I've got the Southwest Companion Pass through the end of February 2022. That's another eight months of buy-one, get-one flights and they even work with flights booked using Southwest points – another Chase transfer partner. I can book my flight and easily add a companion, paying just $11.20 in taxes and fees.
Since my partner is tagging along for these weddings, this is a no-brainer. I'd book my flight to Chicago-Midway (MDW) for less than 10,000 points, then add my partner to the ticket.

For a winter trip to Phoenix, combining these points with my Companion Pass could get us a winter getaway trip for less than 9,000 points total!

Alright, let's tally these up:
I can book roundtrip Delta fares to NYC for both of us for 30,000 points total (15,000 each),
Fly nonstop and roundtrip to Denver for 20,000 points total (10,000 each)
Use my Southwest Companion Pass and transfer my Chase points to Southwest to book flights to Chicago for 10,000 points total
And to Phoenix for just 9,000 points for the two of us.
That's eight roundtrip flights for 73,000 points – and I've still got 27,000 points to spare for a few more flights this year!
Bottom Line
Clearly, we wouldn't have a hard time put 100,000 points to use. From a first class flight to a private Thai island to taking a slew of cheap flights and making them free, there are a ton of options to get a lot of value out of this biggest-ever bonus on the Chase Sapphire Preferred Card. Our ideas are just the tip of the iceberg, so read more great ways to redeem this huge bonus!
How would you use it?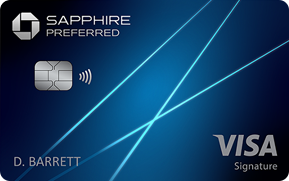 Click Here to get more information about the Chase Sapphire Preferred Card.