Editor's Note: Welcome to our Points Principles series, an ongoing series dedicated to explaining the basics behind the confusing world of frequent flyer miles and travel rewards points. Follow along as we lay out some of the building blocks to travel for nearly free. And check back to the Points Principles page to see what ground we've already covered.
Points and miles, miles and points. You know you want them, but maybe you're not quite sure how to use them.
Booking an award flight with your hard-earned points and miles is the holy grail of traveling on the cheap. But from the start of the planning process to earning the right points to booking the flight itself, this journey can be full of problems and pitfalls.
We're here to help. Follow this guide and you'll be on your way in no time.
1. Set A Goal, Then Work Backwards
If only you had a massive stash of points and miles to book any flight you'd like. That's the dream, right?
Sadly, for most of us, it's not a reality. Instead, it requires a gameplan to earn points and miles strategically. And the best place to start with any gameplan is to set a travel goal. So the first step with any award booking is the most fun question in all of travel: Where do you want to go?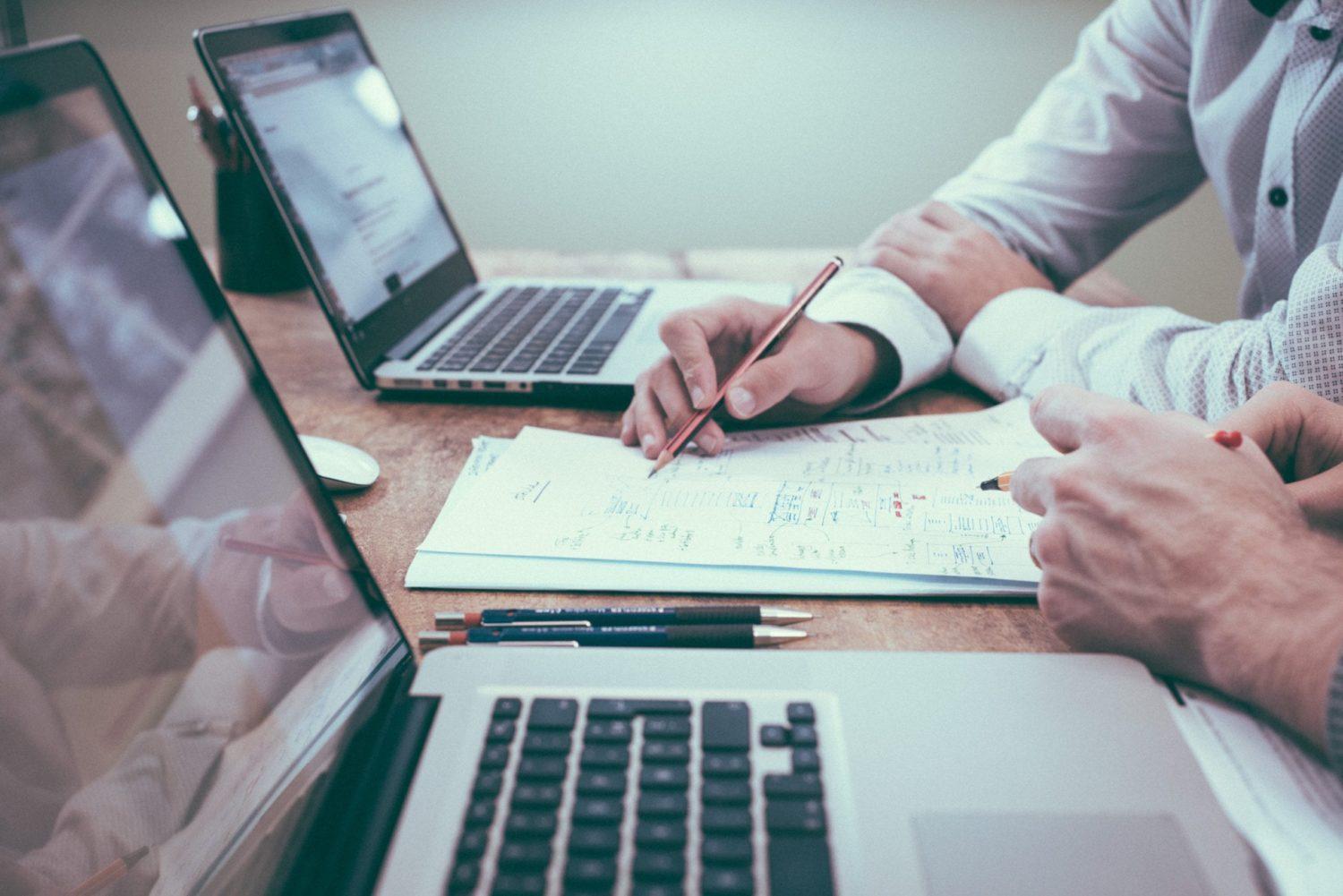 Want to book a trip to Hawaii for your family of four? Fly business class to Asia for two? A round-trip flight to Europe? Or just build up a cache of miles to use on shorter domestic trips?
Each of these trips requires a different strategy, and different miles to make them happen. You can't just open any credit card willy-nilly and start earning miles. 
You have to earn the right credit card points or airline miles to make that goal a reality. So if a trip to Europe is on your checklist, it won't do you any good to start piling up Southwest Rapid Rewards points … because Southwest doesn't fly to Europe.
Zeroing in on the best way to get from point A to point B using miles can be daunting. One great tool is Awardhacker.com, which allows you to type in the route you're looking and cranks out how many miles you'll need with a handful of different carriers to book that flight. It's a great starting point that can help shed light on which airline programs are best for your need.
Only then should you start the actual earning process.
2. Earn the Miles
Figure out which points or miles you need to book that next trip? Good, but there's more to weigh.
You'd do best to focus on credit cards that are offering bigger-than-normal sign-up bonuses – strike when the iron is hot, right? Check out our list of the top credit cards of the month, which is constantly changing as different banks and airlines sweeten their offers.
And remember that you generally cannot transfer miles between different airlines. If you earn 60,000 American AAdvantage miles from the AAdvantage Aviator Red World Elite Mastercard, you can't turn around and transfer those miles to Delta, United, or Southwest. So again, open the credit card that can earn you the right miles.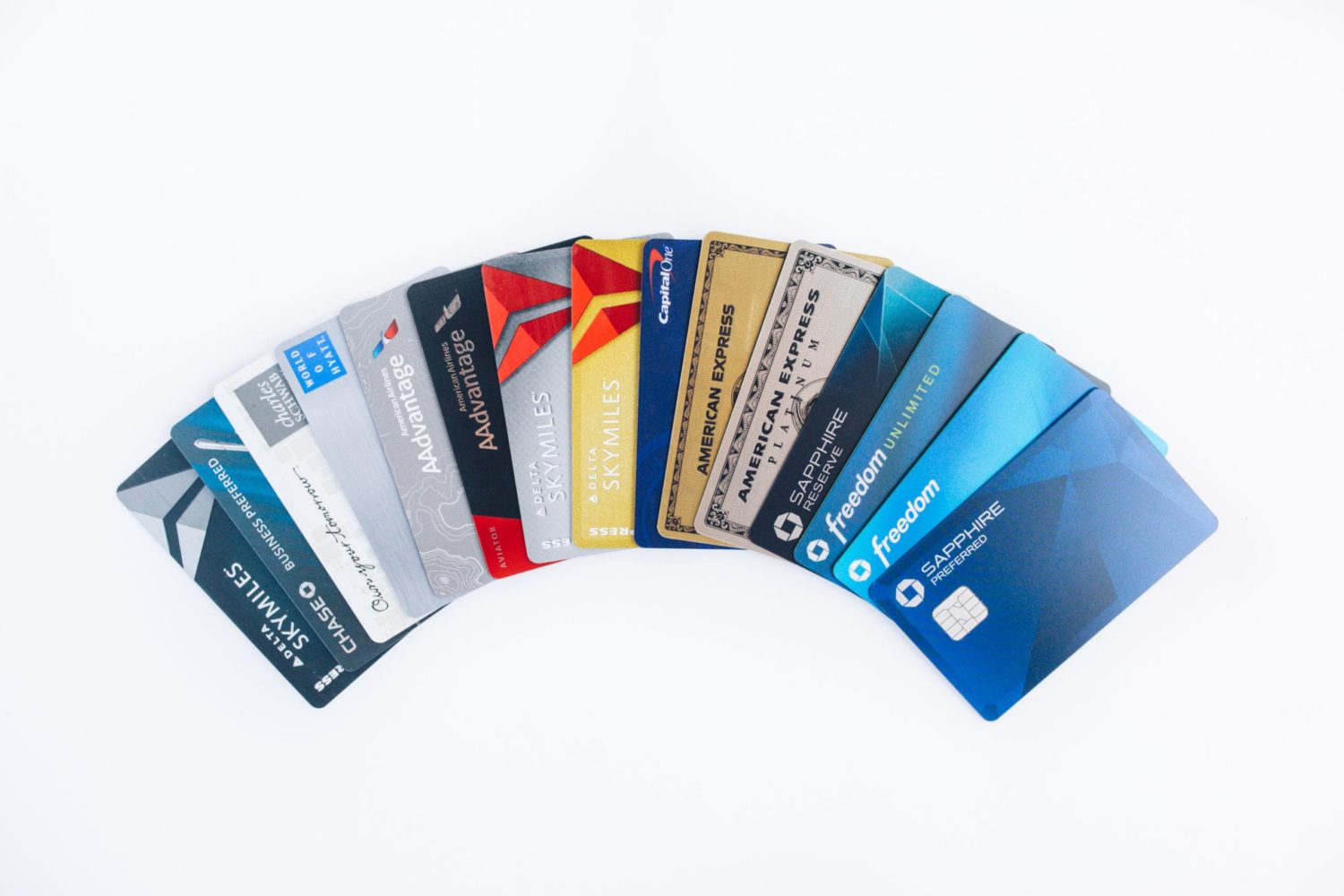 But there's a secret weapon in the world of points and miles: transferrable credit card points. 
Banks like Chase, American Express, Citi, and Capital One allow you to transfer those points to many different airline or hotel accounts. And that flexibility makes these points the gold standard.
For example, you could earn 60,000 Chase Ultimate Rewards points after spending $4,000 in three months with the Chase Sapphire Preferred. And while you could use those points to book a flight deal directly, you could also transfer just 34,000 of them to Iberia and score a cheap round-trip flight to Spain. Or send 50,000 to Virgin Atlantic and book a one-way trip to Europe in a Delta One suite. Or transfer them to Hyatt instead and book a few nights at an all-inclusive resort for free.
That versatility is invaluable. It allows you to change your plans as your travel goals change, and still have the points to make it happen.
But whether you go for a co-branded airline or a bank card that earns transferrable points, there are some important questions to ask yourself before hitting "Apply" for your next credit card.
Are you debt-free? Can you make all your payments on time, and in full? Will you be able to hit the minimum spending requirement to unlock that big miles bonus?
If your answer to any of those questions is "no," hit pause and hold off trying to earn miles. If it's all "yes," full steam ahead. Get that card and earn those miles.
3. Scope Out Award Availability
It's time for the most critical step of them all. If you've got a plan on where to go and have the credit card points to get there, don't transfer those points just yet.
This is perhaps the most critical and misunderstood step about booking flights using frequent flyer miles. In order to book an award ticket, you need to first find award availability. Let's go over some background first.
Most airlines handle award redemptions completely separate from their cash fares. It's up to each airline to open up their seats to be redeemed with miles. It's important to understand that airlines generally prefer to get money for their tickets rather than miles. They make more money that way.
So your ability to snag a ticket with miles depends on the individual airline, demand for that flight, cash prices, the time of year, how many seats are open, the day of the week the flight departs and on and on. These factors are all constantly changing, and it makes finding award seats more of an art than a science.
If you're looking to fly economy, it's generally fairly easy. Airlines are more generous with their award seats in economy unless if you're looking to travel in the middle of summer or during the holidays.
Want to fly international business class or first class? That's another story. Airlines are far more stingy releasing business and first class awards – and some, like Singapore Airlines or SWISS only allow you to book those seats using their own miles rather than a partner airline's miles.
Read our full guide on finding award availability for more pointers. Use tools like ExpertFlyer or AwardNexus to help you out.
But this step is so critical because you don't want to transfer credit card points to an airline in order to book a flight only to find that flight you want isn't actually available. Once you complete a transfer, you can't get those credit card points back. And there's nothing worse than ending up with miles in purgatory.
4. Transfer Those Points
If you're looking to spend some miles you've already got in your account with Delta, American, United, or any other airline, skip this step. Everyone else: It's time for the fun to start.
Once you've zeroed in on the flights you want, it's time to transfer your credit card points. Scope out the list of all the different transfer partners with each major bank, and you'll notice something: Not all of these transfers are immediate.
If you're using Chase points or sending them to an airline where the transfers are immediate, you've got nothing to worry about. But with American Express, for example, some transfers take longer than others.
| Program | Type | Transfer Ratio | Transfer Time |
| --- | --- | --- | --- |
| Aer Lingus | Airline | 1:1 | Instant |
| AeroMexico | Airline | 1:1.6 | 3-5 days |
| Air Canada Aeroplan | Airline | 1:1 | Instant |
| Air France/KLM | Airline | 1:1 | Instant |
| ANA | Airline | 1:1 | 1-2 days |
| Avianca | Airline | 1:1 | Instant |
| British Airways | Airline | 1:1 | Instant |
| Cathay Pacific | Airline | 1:1 | Instant |
| Delta | Airline | 1:1 | Instant |
| Emirates | Airline | 1:1 | Instant |
| Etihad | Airline | 1:1 | Instant |
| Hawaiian | Airline | 1:1 | Instant |
| Iberia | Airline | 1:1 | Up to 24 hours |
| JetBlue | Airline | 1.25:1 | Instant |
| Qantas | Airline | 1:1 | Instant |
| Qatar Airways | Airline | 1:1 | Instant |
| Singapore | Airline | 1:1 | Instant |
| Virgin Atlantic | Airline | 1:1 | Instant |
You need to factor this lagtime into your equation as you near your goal.
If you're lucky, the airline whose miles you're trying to use might do you a solid and put the award you found on hold while you wait for your miles to transfer. This typically involves a phone call and a bit of luck, as some agents are better than others.
American allows up to a five-day hold on AAdvantage awards, Virgin Atlantic gives you 24 hours no matter what. Booking with Delta SkyMiles, United MileagePlus miles, or other major currencies? Tough – no holds are allowed. And it's luck of the draw booking with Singapore Airlines miles based on your agent. I've even had some luck putting a hold on flights booked with Air France/KLM FlyingBlue miles.
Once the miles hit your account, don't waste time.
5. Book that Award! 
There's no feeling quite like booking a free (or nearly free) flight after working toward this goal for weeks or months. And you're almost there.
Award space is fleeting, so get to it. If you've put an award on hold, you'll likely need to call that airline back to finalize your booking. Otherwise, get ready to hit "book" and whip out your wallet.
We say "nearly free," because when you're using airline miles, there are always some cash fees involved with any award ticket. The scope of those fees can vary wildly based on the airline you're flying, the airline whose miles you're using, where you're heading, where you're departing from, and more.
Award flights in the U.S. booked with U.S. carriers always get hit with $5.60 in taxes for a one-way flight. Any flights departing London-Heathrow (LHR), the most expensive airport in the world, are often hit with $200 or much more in award fees and taxes. LifeMiles, the powerful frequent flyer program of Colombian airline Avianca, shields you from almost all fees no matter where you're heading, passing on a reasonable fee of $25 or so – even on first class tickets.
But you're using points and miles to save on flights – and if you're flying first or business class, to save huge. So in many cases, these fees are the small cost of some amazing travel.
And that's it. Pat yourself on the back and get ready to fly.
Bottom Line
There's no better feeling than booking your first award flight. If you follow this script, you should be set in no time.