In the world of credit card points, Citi ThankYou points are often overlooked. Fair or not, they're often treated as a fourth fiddle to the likes of Chase Ultimate Rewards, Amex Membership Rewards, and even Capital One Venture Miles. But that doesn't mean Citi ThankYou points are worthless – far from it.
And that really boils down to a strong (and unique) set of Citi transfer partners: airlines and hotels to which you can directly send your Citi points. In all, there are 14 airlines and two hotel loyalty programs that partner with Citi … and some are better than others.
On the downside, there's no marquee domestic airline among that list nor a strong hotel program. Several of the airlines in the portfolio of Citi ThankYou transfer partners are borderline unusable for most U.S. travelers. But then there are a few niche options that can unlock some incredible value for booking flights using miles.
Here's the full list of all 16 current Citi transfer partners:
Aeromexico Club Premier
Air France-KLM Flying Blue
Avianca LifeMiles
Cathay Pacific Asia Miles
Choice Hotels
Emirates Skywards
Etihad Guest
EVA Air Infinity MileageLands
JetBlue TrueBlue
Qantas Frequent Flyer
Qatar Airways Privilege Club
Singapore Airlines KrisFlyer
Thai Airways Royal Orchid Plus
Turkish Airlines Miles&Smiles
Virgin Atlantic Flying Club
Wyndham Rewards
But to get started sending your Citi points to any of these partner programs, you need to earn some Citi ThankYou points first. And not just any Citi card will do.
How to Earn Citi ThankYou Points
From co-branded airline and hotel cards to even Costco credit cards, Citi is a popular name in wallets. But to open up the world of Citi's transfer partners, you need a card that specifically earns Citi ThankYou points.
Some Citi credit cards don't earn ThankYou points at all but only cash back. Others only allow you to get ThankYou points and transfer to a select few partner airlines or hotel chains. And others allow you to do one or the other.
Let's focus on the cards that will get you the most bang for your buck, starting with the best of the best.
Citi Premier Card
The Citi Premier® Card is our favorite card from Citi, and it's not particularly close.
The annual fee is quite reasonable for such a valuable card. You'll earn 3x points per dollar spent at restaurants, supermarkets, gas stations, air travel, and at hotels on an unlimited amount of spending. A huge welcome bonus sweetens the deal even more.
Plus, you get a $100 annual hotel credit when you spend $500 or more on a single hotel stay that is booked through the Citi ThankYou travel portal. We think the Citi Premier Card is one of the most underrated cards out there.
Welcome Bonus Offer: 80,000 points after you spend $4,000 in purchases within the first three months of card membership.
Annual Fee: $95
Click Here to learn more about the Citi Premier® Card.
Citi Double Cash Card
The Citi® Double Cash Card – 18 Month BT Offer is one of the best cards that doesn't charge an annual fee.
You'll earn 2% cash back or 2x points on every dollar you spend (1x point after making the purchase, and another 1x point after paying your bill).
Annual fee: $0
Click Here to learn more about the Citi® Double Cash Card.
Citi Custom Cash℠ Card
We think the Citi Custom Cash℠ Card is one of the best cashback credit cards … but it can also earn you Citi ThankYou points, which will unlock a ton of value.
Earn 5x points on purchases made in your top eligible spending categories each billing cycle, up to the first $500 spent. After that, you'll earn 1x points on all other purchases. Best of all, there's no annual fee.
Welcome bonus offer: $200 or 20,000 points after spending $750 within the first three months of card membership.
Annual fee: $0
Click Here to learn more about the Citi Custom Cash℠ Card
Citi ThankYou Transfer Partner Overview
Sure, you could redeem your Citi ThankYou points like cash through the Citi Travel Portal. But if you really want to extract the most value out of your Citi ThankYou points, you'll want to transfer them to airline miles.
Citi Airline Transfer Partners
In total, there are currently 16 different Citi transfer partners. The two Citi hotel partners are nothing to write home about, but you can get some great value from some of the Citi airline partners. All points transfer on a 1:1 basis (with the exception of Choice Hotels which transfers on a 1:2 basis).
Here's the full list of Citi transfer partners.
| Program | Type | Transfer Ratio | Transfer Time |
| --- | --- | --- | --- |
| Aeromexico | Airline | 1:1 | Instant |
| Air France/KLM | Airline | 1:1 | Instant |
| Avianca LifeMiles | Airline | 1:1 | Instant |
| Cathay Pacific | Airline | 1:1 | 12-24 hours |
| Emirates | Airline | 1:1 | Instant |
| Etihad | Airline | 1:1 | 5-7 days |
| EVA Air | Airline | 1:1 | 1-3 days |
| JetBlue | Airline | 1:1* | Instant |
| Qantas | Airline | 1:1 | 1-2 days |
| Qatar Airways | Airline | 1:1 | 1-2 days |
| Singapore | Airline | 1:1 | 12-48 hours |
| Thai Airways | Airline | 1:1 | 4-7 days |
| Turkish Airlines | Airline | 1:1 | 1-2 days |
| Virgin Atlantic | Airline | 1:1 | Instant |
| Choice Hotels | Hotel | 1:2* | Instant |
| Wyndham Rewards | Hotel | 1:1* | Instant |
*Only transfers 1:1 to JetBlue or Wyndham and 1:2 to Choice Privileges if you have the Citi Premier Card or Citi Prestige Card (discontinued). If you only have the Citi Double Cash Card or the Citi Custom Cash Card, your points will transfer to JetBlue or Wyndham at a 1:0.8 ratio (1,000 points = 800 JetBlue points).
While you can't transfer ThankYou points to any of the big three U.S. airlines, you'll still have opportunities to fly on American, Delta, or United by transferring points to one of their partner airlines. For example, you could transfer points to either Air France/KLM Flying Blue or Virgin Atlantic in order to book Delta flights.
Citi Hotel Transfer Partners
While you'll usually get a much better value for your points through Citi's airline transfer partners, you can also use Citi hotel transfer partners to book accommodation.
In late 2021, Citi added two hotel transfer partners to its mix: Choice Privileges and Wyndham Rewards. What's interesting about Choice is that it's the only transfer partner with a 1:2 transfer ratio (if you hold the Citi Premier Card). This means 1,000 Citi ThankYou points = 2,000 Choice points.
Even with a 1:2 transfer ratio, neither of these hotel partners is a great option except in niche situations. One novel option available via Wyndham? You can use those points for vacation rentals on Vacasa, which can be a decent deal.
Best Citi ThankYou Transfer Partners
Citi partners with several international airlines, which may make it seem like it's hard to get much value from Citi transfer partners. But we think a few of these programs are some of the best airline miles you can earn. Here's a roundup of our favorite Citi ThankYou transfer partners.
Avianca LifeMiles
Avianca LifeMiles is a quirky program that can require some patience when booking flights. But it rewards patience with one of the best loyalty programs to book business class seats around the world.
And you don't need to fly Avianca to get the best deals. Instead, you'll fly one of its many Star Alliance airline partners like Lufthansa, Swiss, or United.
While LifeMiles recently raised award rates to Asia, the program is still loaded with sweet spots, including …
Business Class to Europe for 63,000 miles one-way from anywhere in North America
Business Class to Brazil for 50,000 miles one-way
Business Class to Africa for 78,000 miles one-way
There are also some hidden discounts on a few random routes that price lower than its award chart shows, such as flying TAP Air Portugal business class from New York City (JFK) to Lisbon (LIS) for just 35,000 miles one-way.


Related reading: Why You Need to Visit Portugal This Year (Or Next)
Booking with LifeMiles can be a pain. The customer service is not great so if things go wrong you may be in for a frustrating experience. But if you can get it to work, it could be the most valuable Citi transfer partner on this list.
Air France-KLM Flying Blue
If you're new to points and miles, redeeming Air France-KLM Flying Blue miles may be your best bet to score a deal on a flight over to Europe – or even North Africa.
The award availability to fly Air France business class or KLM business class is relatively easy to find and you can also book amazing economy awards to Europe – sometimes as low as 11,000 miles one-way during its monthly Flying Blue promo rewards sales.
Here are some of our favorite ways to redeem Flying Blue miles:
Read our full review of Air France business class on the A350!
You'll pay slightly more taxes & fees when redeeming Flying Blue miles than you will with some other loyalty programs, but it's still reasonable – especially considering you'll generally have plenty of travel dates to choose from.
Turkish Airlines Miles & Smiles
There isn't a cheaper way to fly to Hawaii than with Turkish Airlines Miles & Smiles. This is just one of many sweet spots of this unique Citi ThankYou airline partner.
Here are our favorites:
Hawaii for 15,000 miles roundtrip from all over the U.S.
Business class to Europe for 45,000 miles one-way
Business class to the Middle East for 47,000 miles one-way
This is another program that will take some patience with a quirky website. It's easiest to sign up for the loyalty program through the Turkish Airlines mobile app and you'll need to jump through some hoops to actually get flights booked. But, the incredible value you'll get when redeeming Turkish miles may be worth your time.
Read more: Turkish Airlines Miles & Smiles: The Ultimate Guide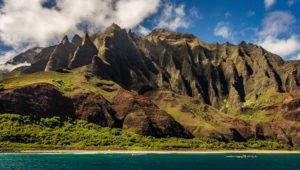 Virgin Atlantic Flying Club
Last – but certainly not least – on our list of favorite Citi points transfer partners is Virgin Atlantic. Virgin points are some of the best points to have for booking awards through its many unique partnerships – including flying Delta, Air France-KLM, and All Nippon Airways (ANA).
You can book most flights online but you may want to use this trick to pull up Virgin's price calendar for an easier time finding award availability. Unfortunately, you can't book ANA flights with Virgin points online – you'll need to find the award space elsewhere and call Virgin to book.
Citi ThankYou Transfer Partners Honorable Mentions
Other than the top Citi ThankYou points transfer partners, there are a few others worth mentioning.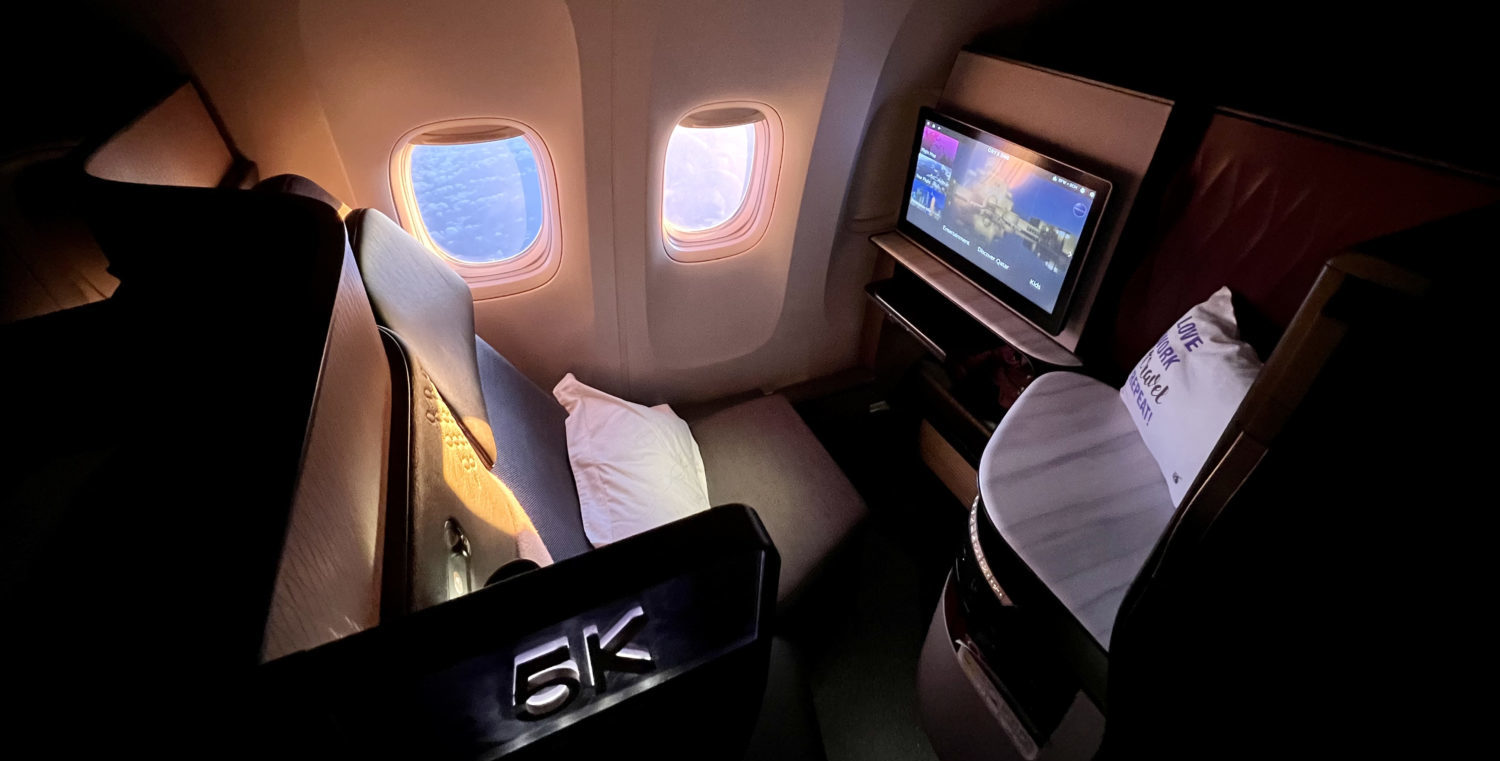 Read our full review of Qatar Qsuites business class!
How to Transfer Citi ThankYou Points
Transferring points to Citi ThankYou transfer partners couldn't be any easier.
Just head to ThankYou.com and log into your Citi account, then click "Travel" and move down to select "Points Transfer."
That will quickly pull up the full list of Citi transfer partners. Click whichever partner you need to book a flight (or hotel) and get ready to send your Citi ThankYou Points on their way. You can simply enter how many Citi points you'd like to transfer or use the slider.

With every partner on the list, you must transfer ThankYou points in increments of 1,000 points.
Of course, you'll first need to open up an account with the program you're transferring points to if you don't already have an account. When creating your accounts with Citi transfer partners, make sure your name matches exactly what you have on your Citi account to help with a smooth transfer process.
Bottom Line
Citi ThankYou points may not get as much love as other transferrable currencies but there are several valuable Citi transfer partners.
Take your Citi points to the next level by transferring points to airline miles and you'll be flying around the world for next to nothing.
Lead photo courtesy of Next Trip Network via Flickr