From cheap cash flights to Hawaii to some great ways to get there using points and miles, there are a handful of affordable ways to get Hawaii. But this one trumps them all.
Using miles from Turkish Airlines, you can book United economy flights from the mainland to Hawaii for just 15,000 miles roundtrip. It doesn't matter whether you're flying nonstop from the West Coast or one- or two-stop flights nationwide, it's still just 15,000 miles total – even when United itself is charging 45,000 miles or more on the exact same flights. If you want to do it, we've got good news and bad news.
Here's the good news: It's fairly easy to get the points you need to book these flights to Hawaii from cards like the Capital One Venture X Rewards Credit Card, Capital One Venture Rewards Credit Card, or the Citi Premier® Card.
But consider yourself warned: While these award rates are unbeatable, this is one of the most difficult award redemptions to actually pull off. Turkish's IT is notoriously goofy with a website that's tricky to navigate. Getting the flights you want can require making a phone call, sending an email, or both. And while Turkish also allows you to make these flights in business class for 25,000 miles roundtrip, these hiccups combined with rare award space make that next to impossible.
This is not for the faint of heart or for travelers just dipping their toe into points and miles. But for those willing to put in the extra effort, clearly, the price is worth it.
That's why we put together this step-by-step guide to guide you through the entire process.
Why You Should Use Turkish Miles to Get to Hawaii
Just like you can use Delta SkyMiles to book flights on a dozen-plus airlines, Turkish Airlines' miles aren't just good for booking Turkish flights. Thanks to its membership in the Star Alliance, you can use Turkish miles to book flights on many different airlines – including these United flights to Hawaii.
The Turkish Airlines Miles&Smiles award chart has many sweet spots, but flights to Hawaii for 7,500 one-way or 15,000 miles roundtrip may take the cake as the best of them all. In fact, it's even lower than it first appears on Turkish's own site.
The table shows flights within North America to be 20,000 miles roundtrip. But Turkish Airlines has special pricing for domestic Star Alliance award tickets, which is why flights between the U.S. mainland and Hawaii still price out at 7,500 each way.

Here's why: While most frequent flyer programs consider Hawaii as a separate region than the continental U.S., Turkish lumps it in with the rest of the states and charges the same 7,500-mile one-way rate for a flight from Newark to Buffalo as it does for a flight from Newark to Hawaii. That's a huge win for travelers and makes booking Hawaii flights with Turkish miles the ultimate sweet spot.
Best of all, you don't need to fly nonstop to get this deal. If your route requires a connection, it's still just 7,500 miles one-way no matter where you are departing from in the U.S.
And you can go beyond Honolulu (HNL), too. While flying to Honolulu might be easiest, you can get to all the major Hawaiian airports – Kauai (LIH), Kona (KOA) and Hilo (ITO) on the Big Island, and Maui (OGG) – using this sweet spot.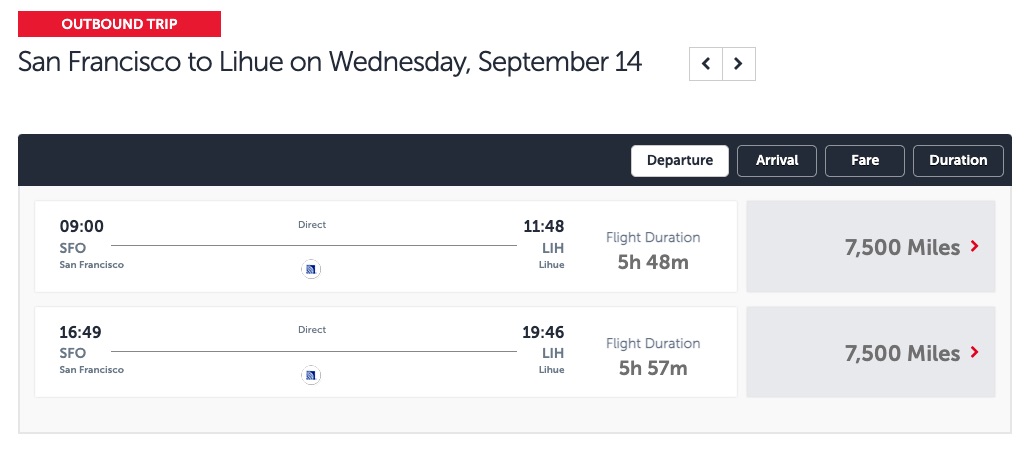 So, how do you actually book these flights? Well, that's another matter. Let's get to the details.
Step 1. Find Your Flights Through United's Website
The first step to booking any award ticket using miles from another airline program is to find the award space.
Specifically, you need to find what United calls "Saver Awards" – their cheapest tickets using miles and the key to unlocking those award seats using partner airlines like Turkish. Turkish Airlines will generally only be able to book United flights designated as "Saver Awards," and to do that you'll need to turn to United's site to start your search. I'd recommend starting with United's old advanced search tool for the best user experience.
While you might eventually want to book roundtrip, it'll be easier to do this piece by piece to find the flights you want. That means you'll want to search each one-way separately: Start with your flight from the mainland to Hawaii, then run a new search for your flight back home.
You'll also want to make sure that you are not logged in to your United MileagePlus account since certain elite members may be shown special award space that can't be booked by Turkish Airlines. Just close the pop-up if it asks you to sign in.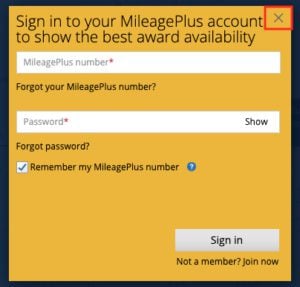 You'll be able to view award rates over a 30-day calendar and filter for nonstop flights if you'd like. United typically charges roughly 22,500 miles one-way for saver awards on flights between the lower 48 and Hawaii, although you may find some lower pricing from West Coast cities due to dynamic pricing.
This is not what you'll be spending when booking with Turkish Airlines. You're just looking for flights at these prices, which you'll then plug into Turkish to book for just 7,500 miles each way.
Once you've chosen dates, confirm the flights are Saver Awards by looking for the words "Saver Award" stamped in the economy column. If you expand the details, you'll notice these correspond with an "X" fare class as indicated by the letter in parentheses (X).
If you're seeking out the extremely rare business class saver awards to Hawaii, you'll need to expand the details and look for the letter code "I" in parentheses (I) in the Business (lowest) column. But consider yourself lucky if you find business class availability.
Once you've found the availability, write down the dates and flight numbers. You'll need all the details when booking the flights with Turkish Airlines. Repeat the process for your flight home if you want to book roundtrip.
Step 2. Get Set Up with Turkish
Finding the availability is only half the battle to booking this incredible award deal to Hawaii. And I won't sugarcoat it … the process of actually booking these flights with Turkish Airlines is no easy feat.
But if you follow these step-by-step instructions and have the patience of a saint, you'll have the best chance of securing seats to Hawaii and back for only 15,000 miles.
Sign Up & Log In to Turkish Miles&Smiles
Creating a Turkish Miles&Smiles frequent flyer account is free. But it's not as simple as other airlines – follow these directions carefully.
Start by downloading the Turkish Airlines mobile app to sign up for a new account, which you can then use to log in on your desktop or laptop after you've registered. This is a much smoother process than registering on Turkish's website.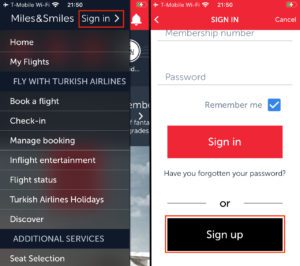 Here's what to do:
Register for a new account on your phone. (☰→ Sign in → scroll to bottom → Sign up)

You'll need to choose a city from a dropdown menu. If your city isn't listed, just choose the closest city. It won't matter in the end since you enter a zip code.
Your password for Turkish is more like a PIN: It can only contain numbers and must be 6-digits (Cannot contain date of birth, cannot have three consecutive digits, and the same number cannot be repeated more than twice).

Find your membership number in the app or in your confirmation email.
Head back to the Turkish Airlines homepage and log in to your new account using your membership number without the "TK" at the beginning.
You can then go to your account settings and choose to have your mobile number and email as log-in options so you don't have to memorize your membership number.
After all that, you should be able to log in from any web browser using your credentials. Now, on with booking the flights.
Navigate to The Star Award Search Tool
Turkish doesn't make it easy to even start searching for these flights.
On the Turkish Airlines homepage, you'll notice a check box labeled "Award ticket – Buy a ticket with Miles." Do not click this box. It will bring you to an award search for Turkish Airlines flights only.
Since you'll be searching for flights to Hawaii that are operated by United, you'll need to navigate to the Star Alliance award search tool. Click on your name in the top-right corner, then click "Miles Transactions".
On the following screen, you'll see the option for a Star Alliance award ticket. Click "Book now".

If you see the words "Star Award Ticket" at the top of the page, you've made it to the correct search tool.
Step 3. Try to Book Your Hawaii Flights Online
Enter the origin, destination, and travel dates where you found saver availability with United to see if these flights will be bookable online via Turkish Miles&Smiles.
One note: If this is your first time trying to redeem Turkish miles, you'll only be able to search for and book an award ticket for yourself. If you try to search for two passengers, you'll get an error message.
That's not a huge hurdle, as you can simply book your first ticket for yourself and then book for others separately. But you'll have to first search for just one passenger.
If all goes well and you're able to find flights bookable online through Turkish Miles&Smiles, it will come to just 15,000 miles plus $11.20 in taxes and fees roundtrip.
But it isn't always so simple. You'll often find that the flights you located through United do not show up the same when you plug them into Turkish. For example, I was able to find nonstop flights from Newark (EWR) to Honolulu (HNL) on Oct. 25 through United. But when I tap that into Turkish, it only gives me two connecting flight options online.
Sure enough, if I search for flights from Detroit to Honolulu on that same date, I see that flight available with a connection via Newark. And look at that connection time … just 35 minutes! It's always a good idea to click on the route to see the connecting time as Turkish tends to offer many extremely tight connections on United flights to Hawaii.
This is a common theme: Turkish's website will rarely pull up nonstop flights to Hawaii, even when the award space exists. You may occasionally see nonstop flights from West Coast cities to Hawaii available through Turkish when booking online … but it often routes flights from San Francisco via Los Angeles (or vice versa). That's not ideal.
Overall, it's fairly random as to which flights can actually be booked online via Turkish Airlines. After many tests, it seems that departures from larger cities across the country with one-stop itineraries via West Coast hubs tend to have the most bookable flights via Turkish Airlines' online Star Award search tool.
If your route requires two stops or you're departing from a small city – or even some mid-sized cities – you probably won't be able to book this award online. Finding nonstop flights online through Turkish is hit or miss, too.
Sadly, I wasn't able to find any dates bookable online from Minneapolis-St. Paul (MSP) even though I found the saver availability via United. If Turkish Airlines can't book the flights online, you'll see this error message pop up.
However, this doesn't mean that all hope is lost. You can always try to contact a Turkish Airlines agent via phone or email to get your flights to Hawaii booked for just 15,000 miles roundtrip.
Step 4. Call or Email to Book If You Have To
Unless you get lucky, you may not find the flights you want to book online through Turkish. But that doesn't mean you should give up.
For awards that can't be booked online, you can try to call Turkish Airlines at 1-800-874-8875 to have them complete the booking over the phone. Fair warning though: Turkish's customer service is … not the best, so be aware that the agents may be difficult to work with. For this reason, you may prefer to email instead. More on that below…
Whether you're calling or emailing, you'll want to avoid giving the agent a simple origin and destination. They will likely come up with the same result as you did during your online search – or nothing at all.
Instead, give the agent the flight info you found with availability one segment at a time. For example, take this flight from Minneapolis (MSP) to Honolulu (HNL) via Denver (DEN) on Nov. 6.
First, tell the agent to look for a flight from Minneapolis to Denver on Nov. 6 for X number of passengers in economy class. Let them know the specific flight numbers and times you are looking at. Once they've confirmed it's available, you'll want to ask them to look for the next segment from Denver to Honolulu on Nov. 6 in economy class. If you're booking roundtrip, repeat this process for the return flight.
With any luck, the agent will be patient and work with you step-by-step to build your itinerary. Some agents may not be able to see the flights or may not even bother trying. In these cases, just hang up and try to connect with a different agent.
If you don't want to deal with the tedious process of booking over the phone, you can try emailing one of Turkish Airlines' 10 ticket offices in the U.S. and three in Canada. You can find the email address for any office on its website. Scroll to the bottom of the page for call center details.
Keep in mind that these offices are generally only open during weekday business hours and response times can vary. While email may be easier, a phone call could be quicker if you're worried about the flights you want to book disappearing.
Here's what to include when you email Turkish Airlines to book an award:
Miles&Smiles number
Passenger name(s)
Travel date(s)
Class of service
Flight numbers by segment (with dates, airport codes, and flight times)

1) 06NOV UA 2490 MSP-DEN 0850 1002
2) 06NOV UA 384 DEN-HNL 1135 1603
Ask them to price out this itinerary as a mileage redemption and wait for a response. If an agent is able to book your award over email, they will eventually ask you to fill out several forms including a redemption form, credit card authorization, and photos of your card and ID.
Our friends at Frequent Miler have gone into great detail about how to book Turkish awards via email if you'd like to see more step-by-step instructions.
Put Award Seats on Hold
If you've found the award space with a Turkish Airlines agent over the phone or email, it's a good idea to have them hold the award space if you're transferring credit card points to Turkish miles. Agents will generally hold award space for 48 hours, which should be enough time to allow your points to be transferred.
Step 5. Transfer Your Points to Turkish
Once you've confirmed you can book your flights, it's time to transfer credit card points and get ready to book.
You can transfer Capital One Venture miles and Citi ThankYou points at a 1:1 ratio over to Turkish Airlines. The transfer time can vary but there have been reports that Capital One miles are transferring instantly to Turkish miles, while Citi ThankYou points generally take 1-2 days to transfer. Bilt Rewards points can also be transferred to Turkish miles at 1:1 ratio.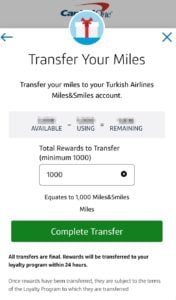 Step 6. Book Your Flights to Hawaii via Turkish!
After you see the transfer has been completed and you have the miles in your Turkish account, go ahead and book the flights either online, over the phone, or by email. If you've put the flights on hold and received a record locator number, you should be able to quickly complete the transaction over the phone by referencing this number.
Once the flights are ticketed, celebrate! You just booked flights to paradise for only 7,500 miles one-way or 15,000 miles roundtrip.
Change & Cancellation Fees for Turkish Award Tickets
Turkish Airlines recently updated its change and cancellation policy for award tickets. If you change or cancel before check-in, there is a $70 fee to get your miles back. After check-in or if you simply don't show up for your flight, there is a $150 fee. You can change or cancel over the phone and miles will be redeposited into your account after paying the fee.
How to Earn Turkish Airlines Miles
While you can earn Turkish miles by flying Turkish Airlines itself, you don't need to in order to rack up a bunch of miles. Since you can transfer points earned with credit cards like the Capital One Venture X or the Citi Premier® Card, it's super easy to earn enough Turkish miles for flights to Hawaii.
We can't say enough good things about the Capital One Venture X Rewards Credit Card. It's the bank's very first premium card and it is loaded with benefits such access to Capital One Lounges and Priority Pass lounges, a $300 annual travel credit, a credit for Global Entry or TSA PreCheck, great travel and rental car insurance protection, and more. The annual fee clocks in at $395 a year, but the benefits can easily outweigh that.
The best part is that you can currently earn 75,000 Venture Miles after spending $4,000 in the first three months. Considering you earn at least 2x for every dollar you spend on the Venture X Card, you'll earn a total of at least 83,000 Venture Miles. That's enough for a family of five to book roundtrip economy flights to Hawaii through Turkish Airlines.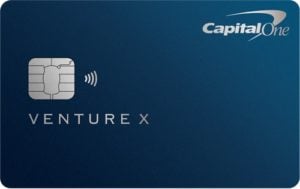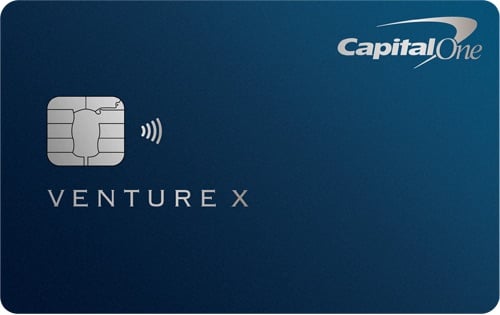 Click Here to learn more about the Capital One Venture X Rewards Credit Card.
Don't want a high annual fee? The Capital One Venture Rewards Credit Card has been a fan favorite among travelers for years – and for good reason. It's truly one of the best travel credit cards for beginners. You earn 2x points on every purchase and even get a credit that covers the cost of Global Entry or TSA PreCheck – all for a card with a $95 annual fee.
Capital One currently offers a welcome bonus of 75,000 miles once you spend $4,000 on purchases within three months from account opening, which can get you four roundtrip tickets to Hawaii when booking through Turkish Airlines Miles&Smiles.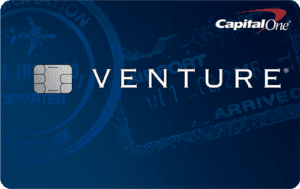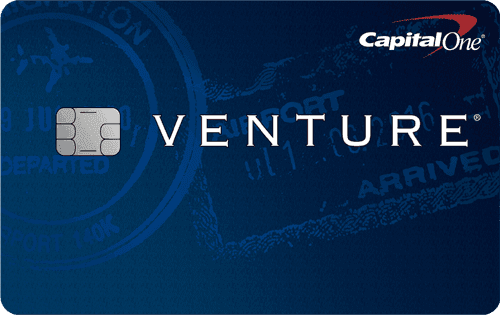 Click Here to learn more about current offers for the Capital One Venture Rewards Card.
The Citi Premier® Card is another great way to earn points that can be transferred to Turkish miles. You'll earn 3x points at restaurants, supermarkets, gas stations, and for travel booked with the card. Plus, there is an 60,000-point bonus after spending $4,000 within the first three months.

Click Here to learn more about the Citi Premier Card.
If you're earning points on rent with Bilt Rewards, you can also transfer points to Turkish miles at a 1:1 ratio. And finally, Marriott Bonvoy points can be transferred to Turkish Miles&Smiles at a 3:1 ratio, with a 5,000-mile bonus for every 60,000 points transferred.
Bottom Line
Flying to Hawaii on United flights using Turkish miles is one of the best sweet spots in all of points and miles. These exact same flights can often cost $600 or more, or 45,000-plus miles when booking through United.
To do it with 7,500 Turkish miles each way is unbeatable. And the fact that it's possible even for connecting flights from all over the country makes it even sweeter.
But the booking process may be more trouble than it's worth for some travelers. If you're willing to put in the work to get maximum value from your points, scope this Turkish Hawaii sweet spot out and see if you can make it work.