Europe has its well-treaded hotspots that are popular for a reason. There's England, France, Italy, Greece, Spain, and more. And they've all earned their spots in travelers' wish lists.
But right under Spain's nose, there's a fantastic country with a fraction of the crowds – and at a fraction of the cost – that too many travelers have slept on for too long. Yes, I'm talking about Portugal.
This seaside country offers everything you want out of a European vacation in one tidy package: historic architecture with some flair, fantastic beaches, great wine, good eats, and much more. It's one of the cheapest countries in Europe – and it's cheaper than ever as the U.S. Dollar and Euro are nearly equal these days.
Add in some of the flight deals we're seeing to this beautiful Western European country, your next trip could be your thriftiest adventure yet.

Portugal is Cheap
This site isn't called Wealthy Traveler. This is what we're all about.
If you're looking for a European vacation on the cheap, Portugal is for you. There is no country in western Europe where your money will go farther than Portugal. Multiple members of our Thrifty Traveler team who have visited Portugal in the last few years have been astounded at how inexpensive the country is compared to the rest of Europe … or even at home!
You can easily get a glass of good Portuguese wine for under 3 euro ($3.20 USD) – and sometimes far less. Expect to pay 30 euro for a great dinner for two – and sometimes even less with the help of a great money-saving app like The Fork. Considering finding dinner for one for less than 30 euro in Paris is a chore, that's no small feat. And how does a set lunch menu with a starter, main course, dessert, and a glass of wine for less than 10 euro sound?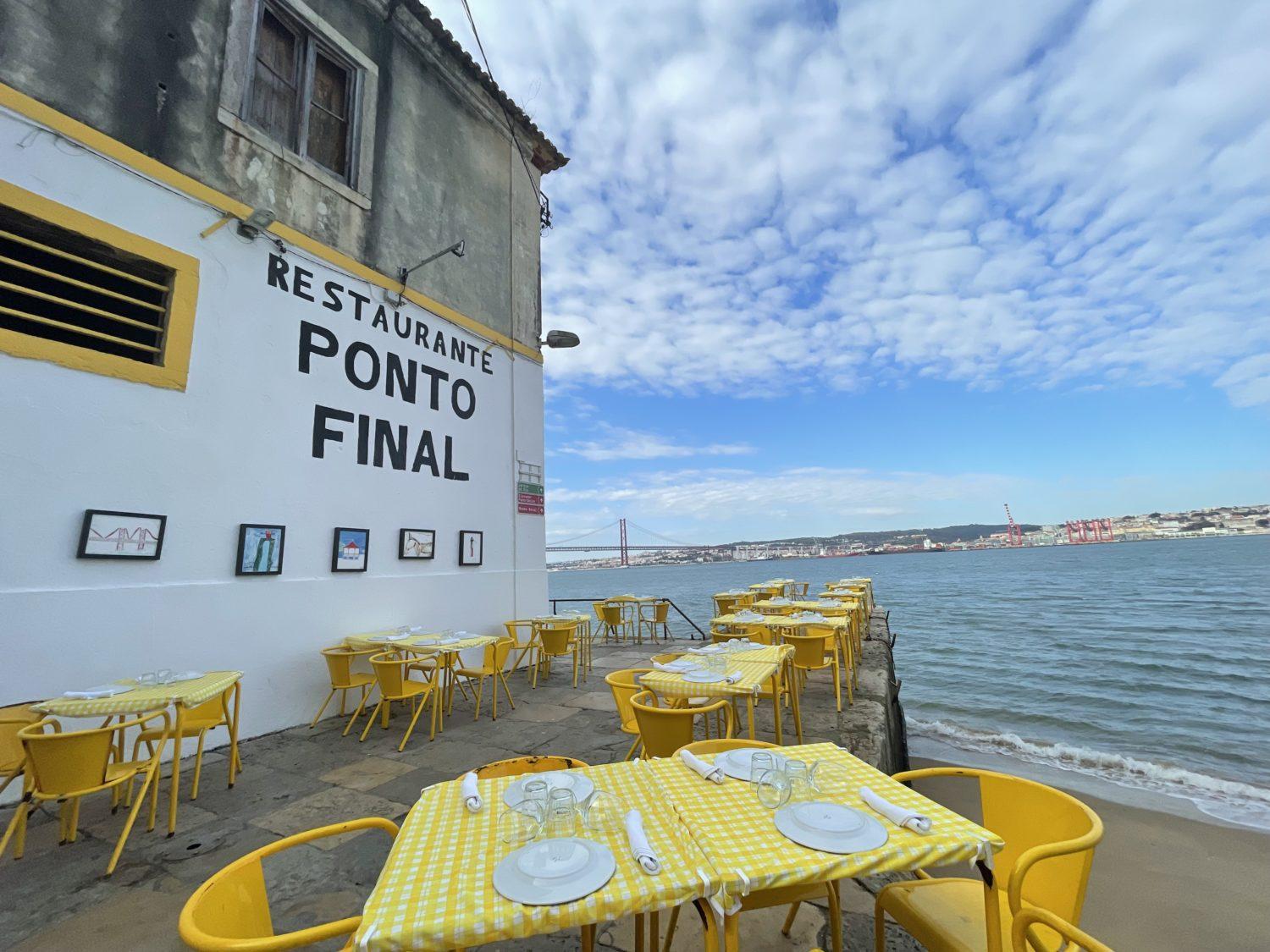 Get great, classic Portuguese meals at a fraction of the cost you'll find elsewhere in Europe. From your bar tab to your accommodations, you can get that European feel on your trip for less in Portugal. And it's getting even easier to get there for cheap.
Besides food, transportation in and around Portugal is also crazy cheap. The subway system in Lisbon costs just 1.5 euro ($1.70 USD) per ride and is extremely easy to use. There are only a few lines that connect visitors to all of the places you could want to see. There are also other trains taking you to further away spots like the nearby beach town of Cascais, which made for a memorable, scenic day trip during a recent January 2022 visit.

Besides the trains, ferries are also a popular way to get around Lisbon and its surroundings as the city sits on the Tagus River. Those ferry rides (which are also a great way to see a skyline view of the city), cost around $4 roundtrip, too.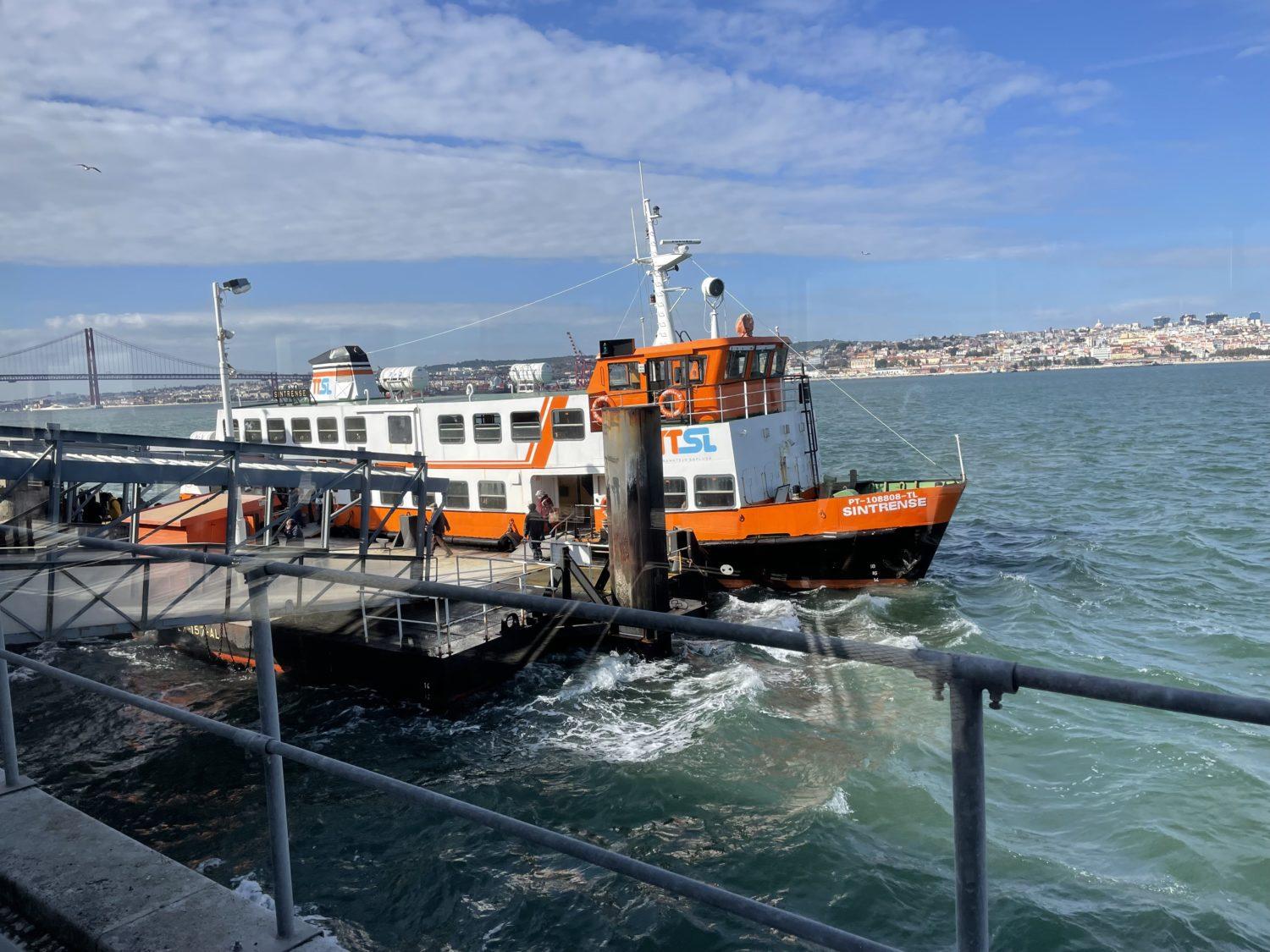 But there is a transportation method that is better than the rest in Portugal. It's the thriftiest way to do Lisbon: Walking! The city's landmarks are all well within walking distance of each other, so put a few miles on your sneakers while you're in Portugal. Because with how cheap the food is, you're going to want to burn a few calories during your visit, too.
Overall, on the ground, eating and moving throughout Portugal is cheaper than it is in most European countries and at home here in the U.S. It's a breath of fresh air and really sets travelers free to explore the country.
It's Cheap to Fly to Portugal, Too
We know it's cheap on the ground in Portugal, but what about flying there. Flights seem more expensive than ever right now, so will it cost you an arm and a leg to get from the U.S. to Portugal?
The answer: It doesn't have to.
While many domestic flights are more expensive than ever, international travel is a safer bet for your budget. And in 2022, Portugal stands out as one of the best destinations for cheap flights. So while it might cost you $450 to fly to your friend's wedding in Chicago this summer, you can get to Lisbon (LIS) or Porto (OPO) in Portugal for less than that.
Check out this flight deal we sent to our Thrifty Traveler Premium members earlier this month, with roundtrip fares as low as $379 roundtrip to Lisbon from the U.S. These fares could have gotten you to Portugal later this summer and through the fall – with some availability over Thanksgiving break, too!

What kind of flights are we talking here? Well, this deal included these flights, both bookable with U.S. carrier United Airlines, with just one stop each way from Chicago to Lisbon.

Get flight deals like this one right in your inbox with Thrifty Traveler Premium! 
Chicago wasn't alone here, either. Earlier this year, we found even cheaper fares all the way from the West Coast to Lisbon.

With deals like these, you could get to Portugal for cheap from all over the U.S. including Washington, D.C.-area airports, some Miami area airports, the West Coast, New York City, and more.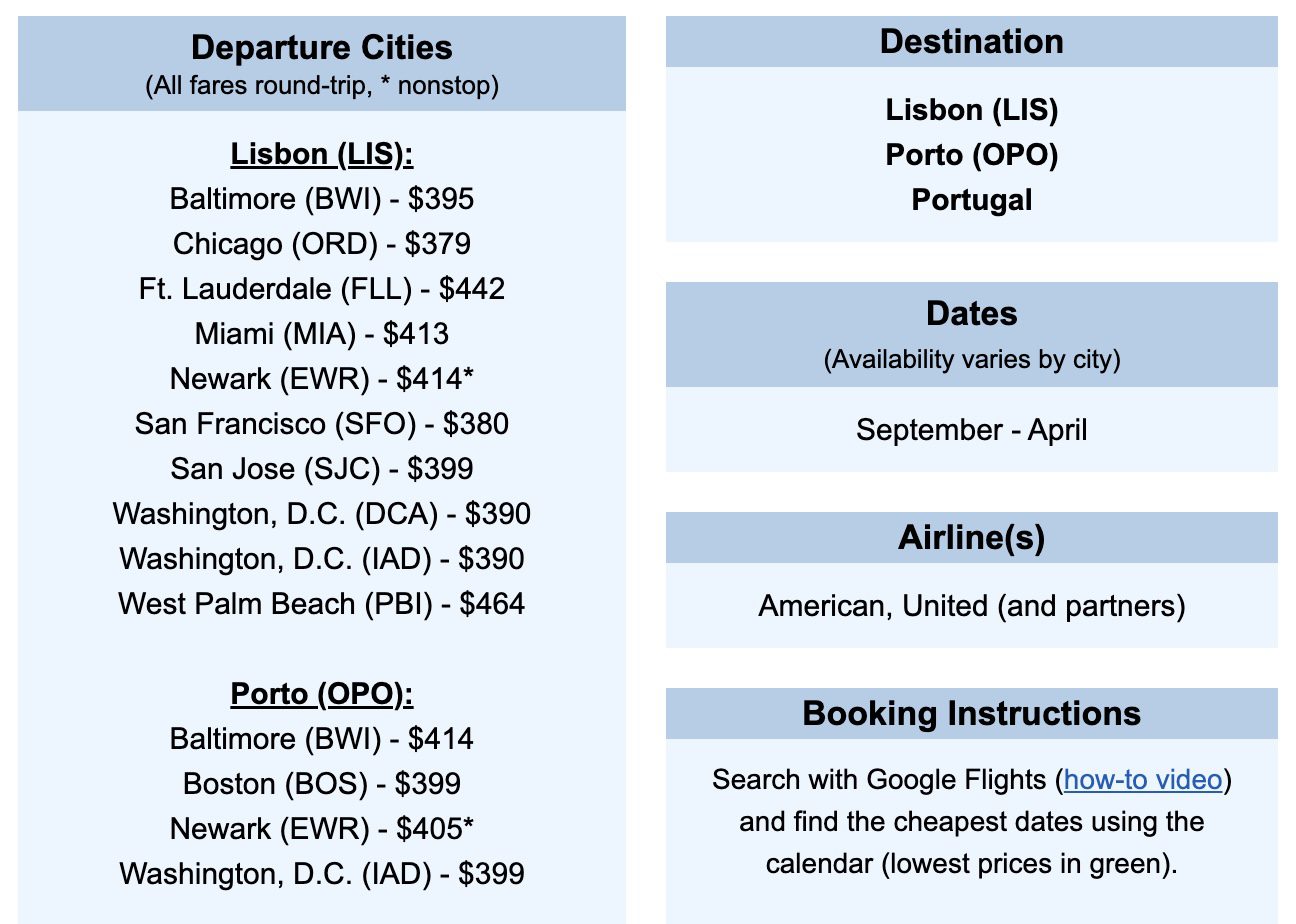 Plus, Lisbon isn't the only game in town. We also love the city of Porto, and there are fantastic fares to be had to get there, too.

One of the reasons these cheap flights keep popping up to Portugal is because of of TAP Air Portugal. Its reputation may not be the best after denying refunds to travelers throughout the pandemic. And other travelers have also had concerns about getting through to TAP's customer service to chance or cancel flights. In our experience, working with TAP's customer service to change a detail in our itinerary was pretty painless, however.
But there's no question the budget-friendly airline regularly offers some crazy low fares across the Atlantic Ocean – and a pretty good in-flight experience, too. In our experience this year, TAP's economy seats were much like any U.S. carrier's economy product crossing the Atlantic Ocean.

And there's one more, really comfy way to get to Portugal this year or next. It's flying TAP Air Portugal's Business Class product. It's a full-on, lie-flat, business class, despite the airline's reputation as a low-cost carrier. We flew the business class product on the A330-900neo from New York (JFK) to Lisbon earlier this year and we loved it.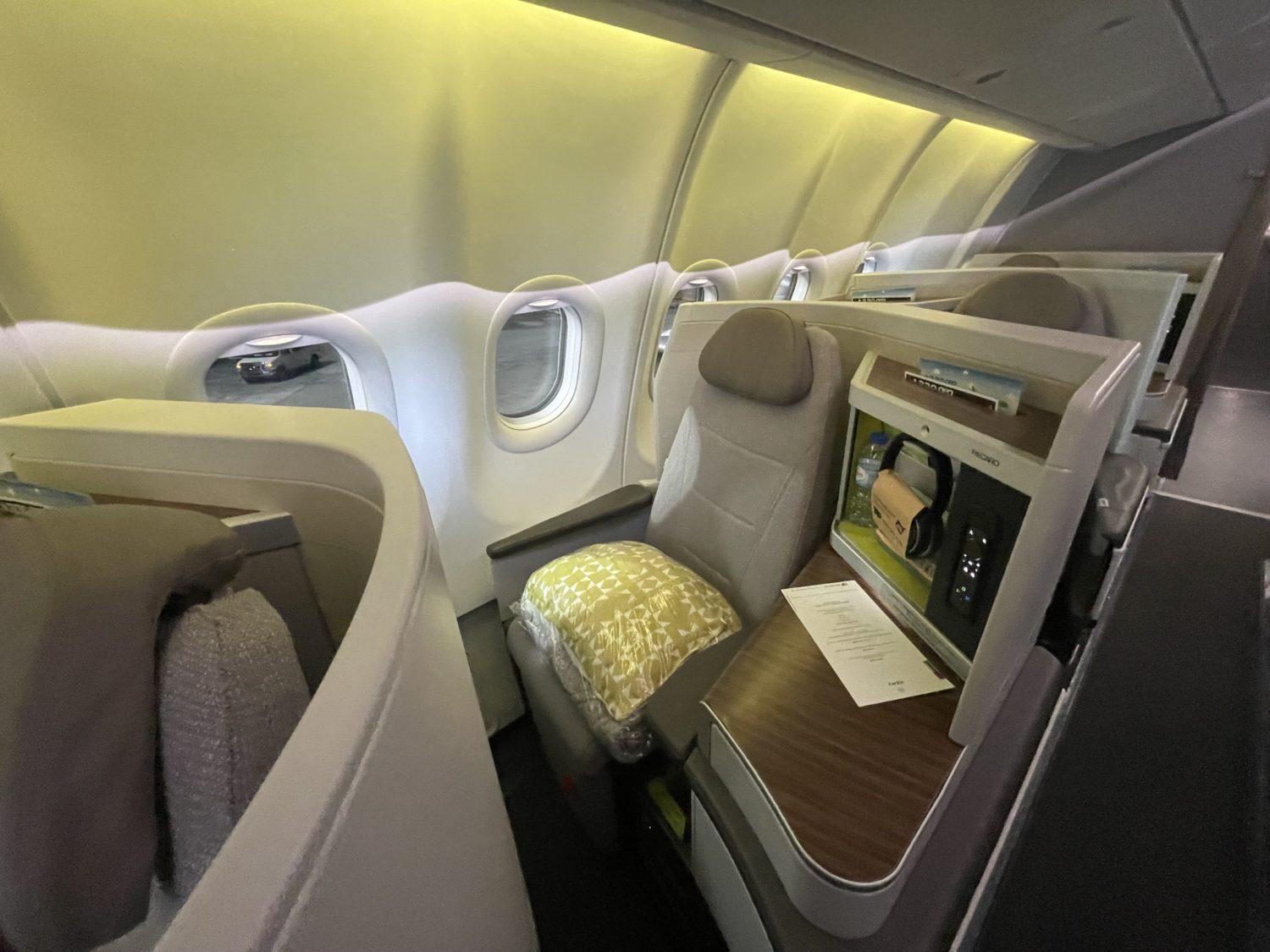 Read our full TAP Business Class review!
It was a big, comfortable suite-like seat with all of the fixings of traditional business class products. Plus, we booked it for next to nothing thanks to a great award alert we sent to our subscribers earlier this year.

Thrifty Traveler Premium members get award alerts to use their points and miles, too!
Flying from New York City (JFK) to Lisbon (LIS) is one of the biggest sweet spots for using Avianca LifeMiles, bookable for just 35,000 miles and $25 in fees. Factor in a transfer bonus from American Express Membership Rewards at the time, and it dropped to just 27,000 points for the one-way flight in lie-flat seats. You can also transfer points from Capital One and Citi into your LifeMiles account to make it happen.

Whether you want the comfy seat up front or the cheapest possible economy seat to start your trip to Portugal, there are incredible flight values to the Western European country right now if you know where to look.
Untouched Feel
There's a great paradox behind every traveler's wish list. We all want to find that undiscovered gem. But we also want to visit somewhere amazing. Which do you choose?
Portugal fits into that sweet spot almost perfectly. While the crowds flock to London, Paris, Rome, and even neighboring Barcelona, Portugal is yours to explore.
And there is so much to explore. There are the major hubs of Lisbon and Porto, of course. But there's also the southern coast called the Algarve, home to some of the most stunning beaches in all of Europe. And who could forget the Azores, an autonomous region far off the coast with a lush, tropical paradise?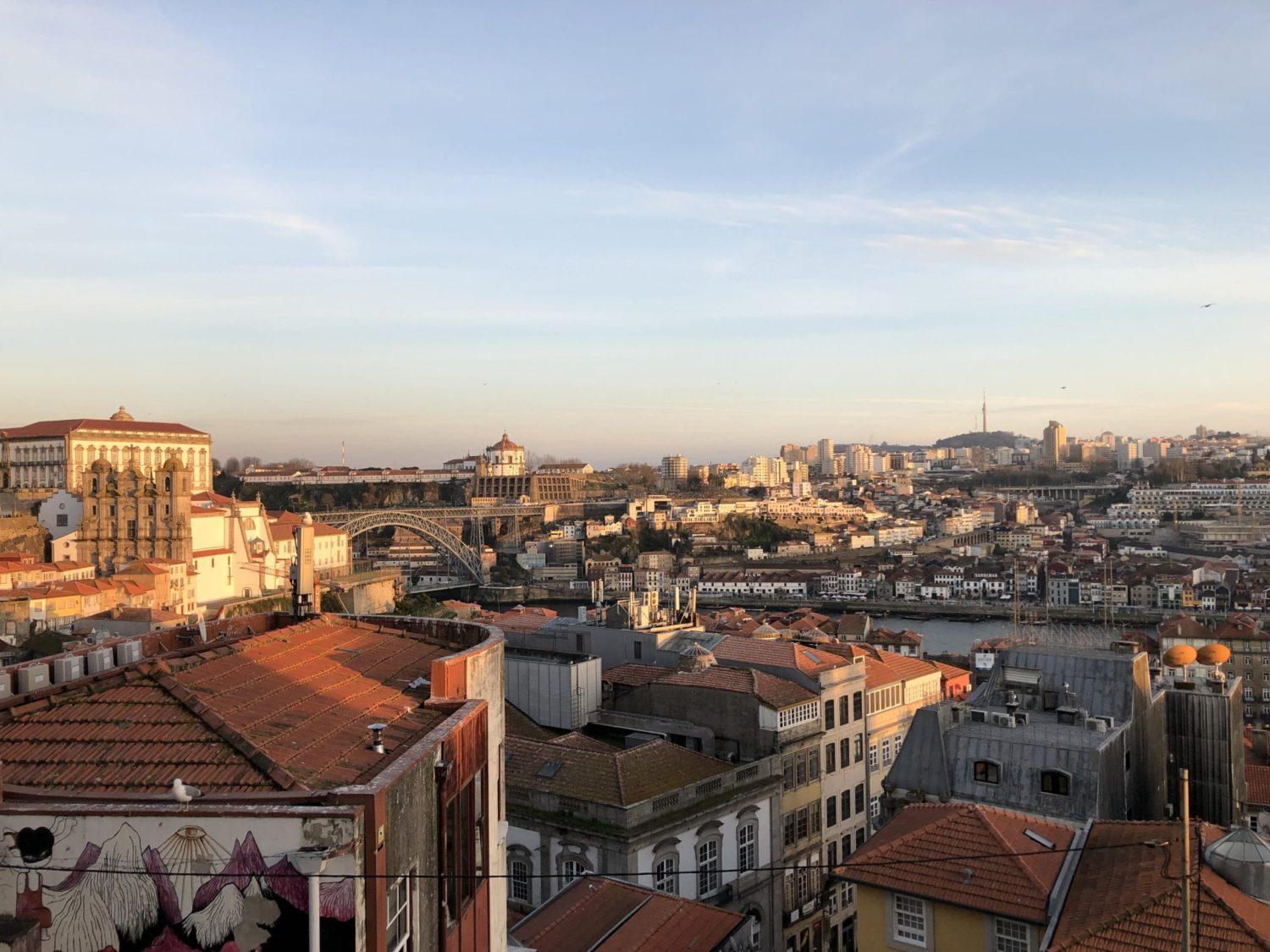 Portugal is one of Europe's oldest countries with a long-lasting empire, once controlling Brazil, pockets of Africa, and even modern-day China. And yet it remains modern, with subway networks in cities like Lisbon that can get you almost anywhere you need to go.
From the coast to the riverside cities, Portugal oozes charm. You feel it walking down the cobblestone streets and looking up at the tiled buildings. And as you do, you'll wonder why more travelers haven't followed you here.
But that may be changing. Portugal sees more visitors almost every year, with a 12% climb in 2017 alone, according to Reuters. And while the sheer number of tourists visiting Portugal each year still pales in comparison to much of Europe, who knows how long that will last?
Oh, the Architecture
Keep your Roman columns and Parisian domes. I'll take the painted tiles and pastel colors of Portugal every day.

Portugal's style perfectly weaves the old-world European vibes with the influences of Arabia. You could spend hours just winding your way street by street, just admiring each building in any Portuguese streets. The beauty never ends. And the best part is that you don't need to join the crowds at a tourist magnet to find it. It's waiting for you on every street.

And let's talk about those streets, shall we? Because the streets and sidewalks are pieces of art themselves in most cases.

Block after block, it's hard not to stop and look down at the sidewalk mosaics. It almost feels blasphemous to walk on the sidewalks in Lisbon. The sidewalks are ornate and beautiful. The attention to detail all over the city is remarkable. There is definitely a particular sense of style in Portugal that no builder seems to violate, either.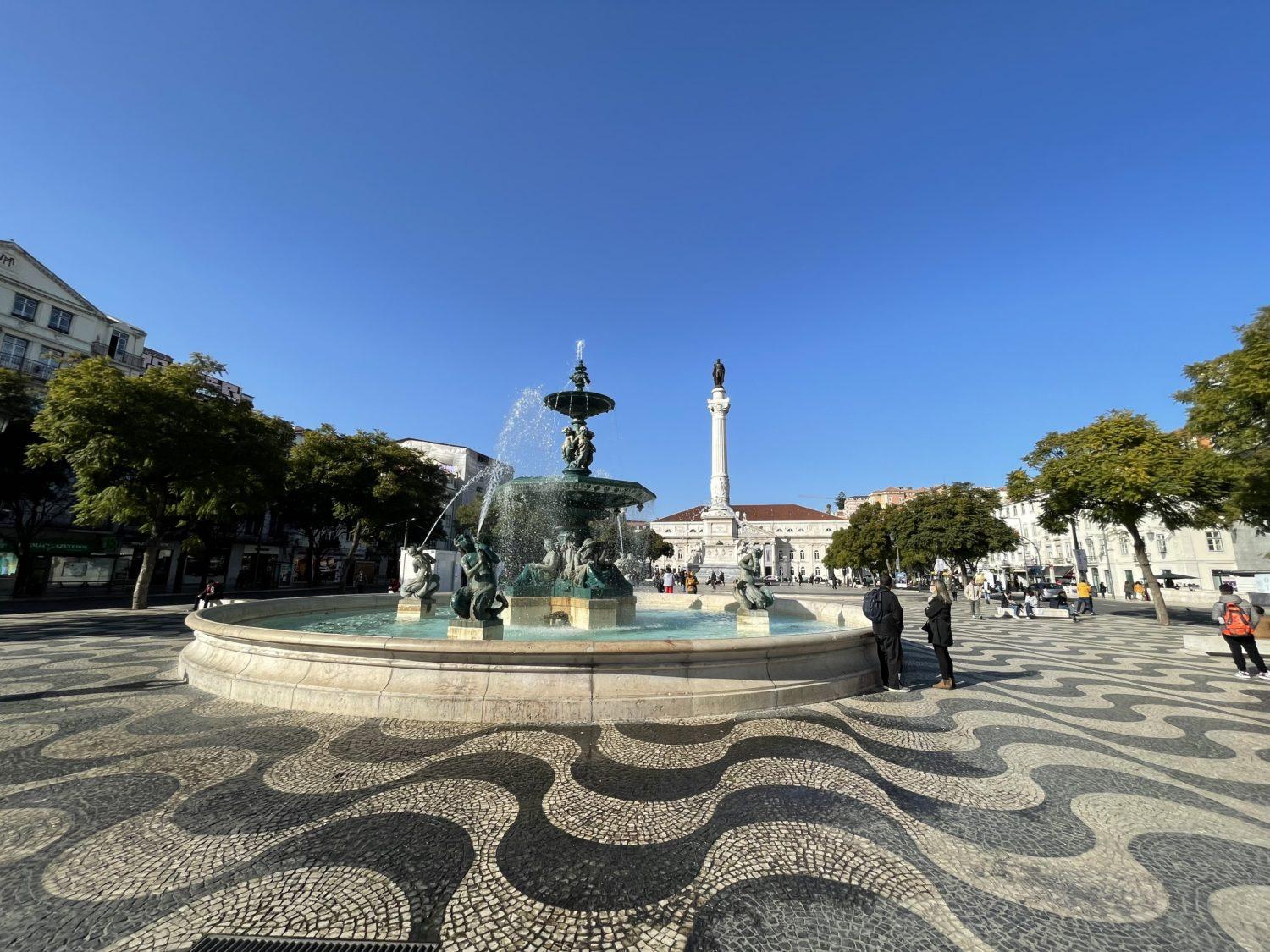 And then there are architectural wonders like Palacio de Pena in Sintra, a perfect day trip from Lisbon as it's just an hour's train ride west. It's like a fairytale castle, conceived by a child who REALLY loved the whole box of crayons.

Two Amazing Cities
Lisbon and Porto. Porto and Lisbon. Which do you pick? How about both?
Portugal boasts two major cities, and both are worth a visit. They're distinctly different cities, with a different feel.
In Lisbon, you'll find a major metropolitan city that somehow retains the coziness that many capital cities lack. It's got the European lifestyle you're looking for with an extra flair. And it's built on a series of seven steep hills (seriously, bring your tennis shoes), giving it a touch of San Francisco vibes – cable cars included.

Dig into the neighborhoods of Baixa, Chiado, Bairro Alto, and Rossio, and you'll find the city's beating heart. There are neighborhood restaurants (called tascas) on seemingly every corner, with just 20 or so seats each. And remember: These spots are cheap.
A few hours north, you'll find Porto. It's like Lisbon's upstart, younger sibling at a fraction the size of Lisbon. That gives it a more intimate feel while also making it more walkable. While it would take weeks to cover all of Lisbon by foot, you can get a good feel for Porto in just a handful of days.
The Duoro River dominates Porto's landscape, and for good reason. It's what helped fuel the city's Port vineyards – yes, that's why the wine is called Porto. So be sure you take a tour of one of the many amazing Porto wineries in town like Calém, Graham's, Ferreira, or Sandeman.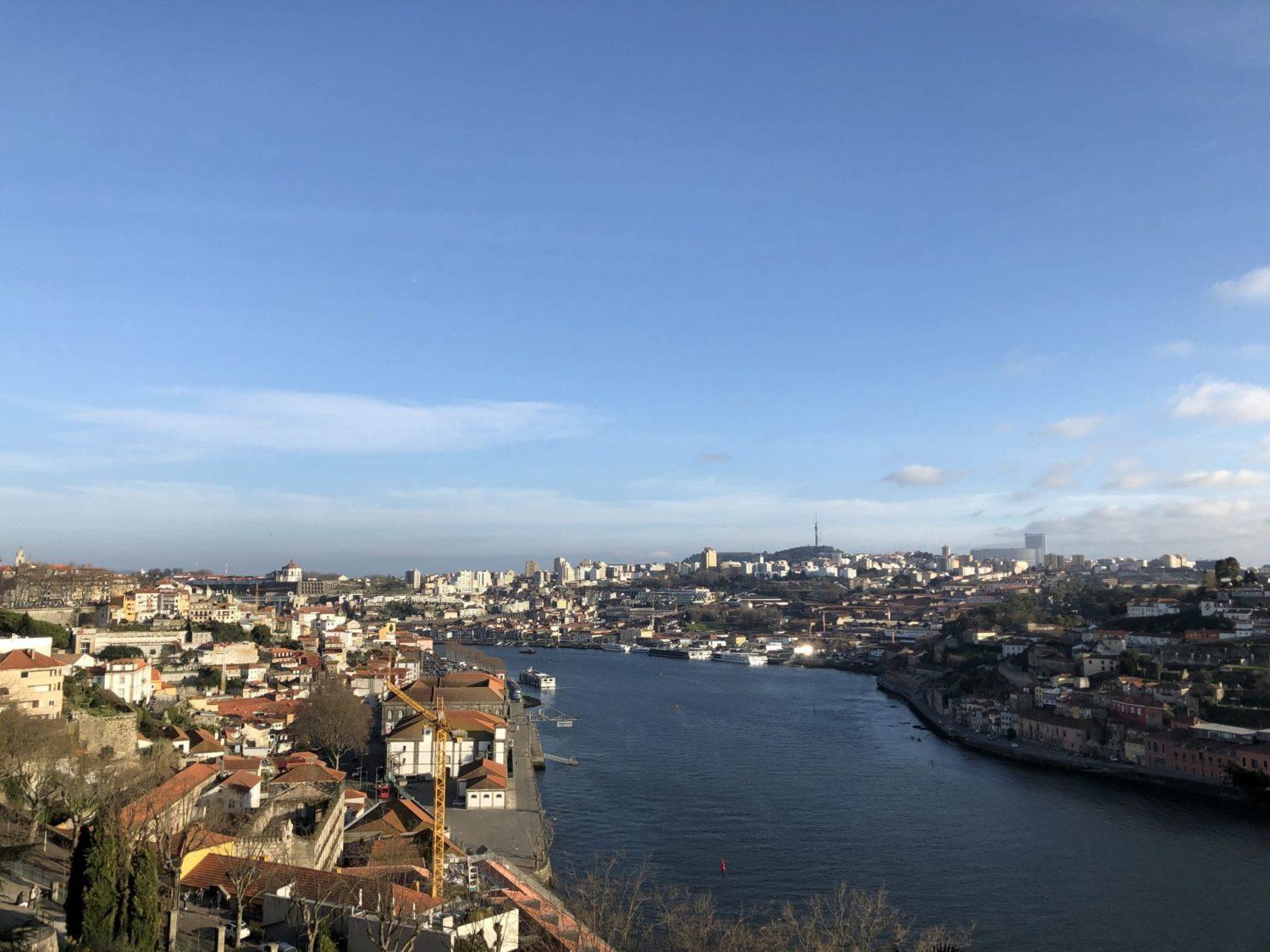 Beach Life
The name "Portugal" may not exactly be synonymous with "beaches" in most traveler's minds, but perhaps it should be.
To a T, every traveler I've spoken with who has visited southern Portugal's Algarve region has raved about its beaches. I didn't make it there during my own trip to Portugal – it was February, after all – and I'm still kicking myself.
Beaches scattered around the seaside towns of Lagos, Albufeira, Sagres, and Portimão boast some of the most picturesque beaches in the world.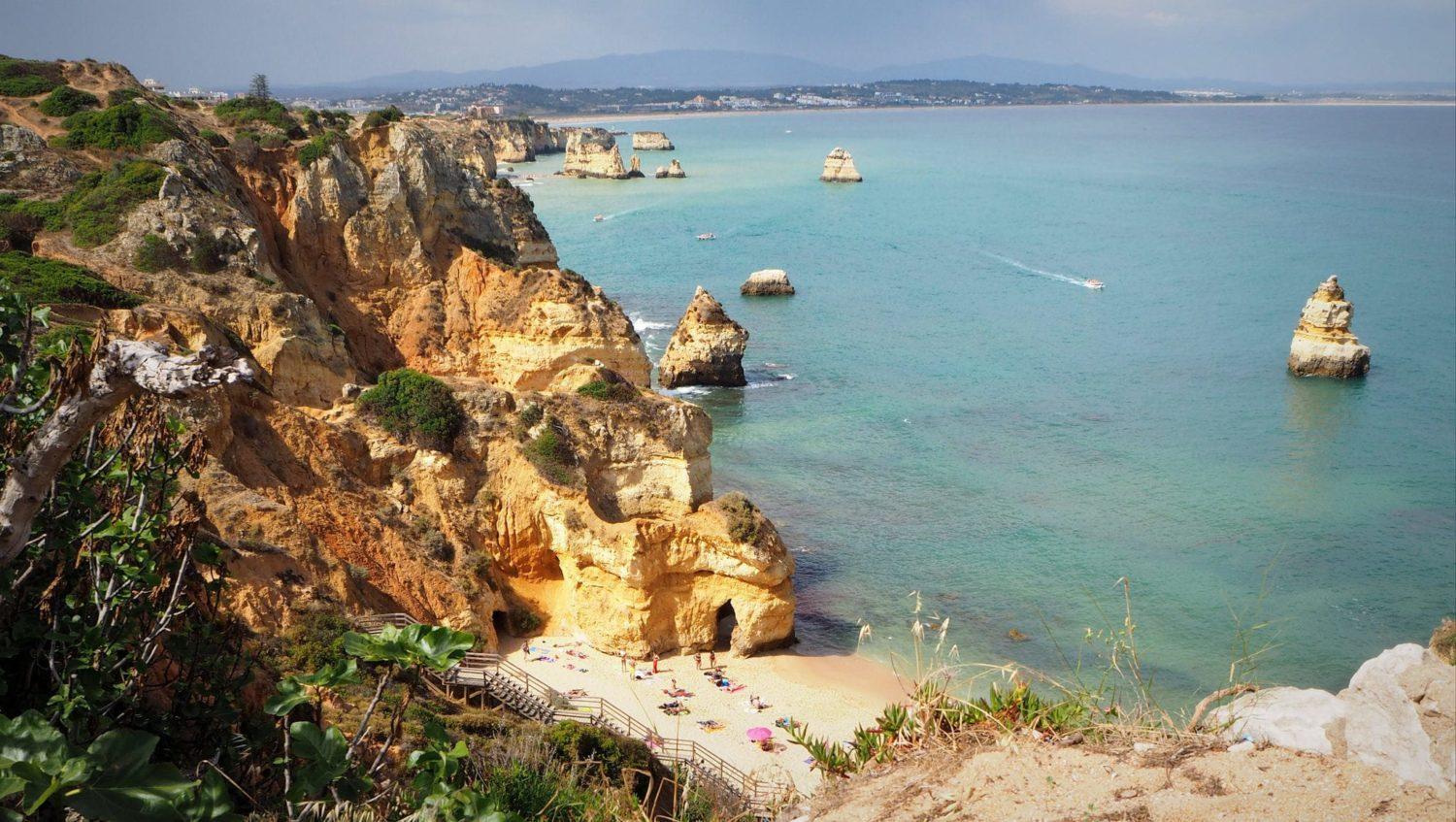 If you're hoping for a little beach life closer to the city, take a day-trip out to Cascais. The beach town about 30 minutes away from Lisbon has a coastal flair to it and features both beaches and a scenic, rocky coastline looking out over the Atlantic Ocean.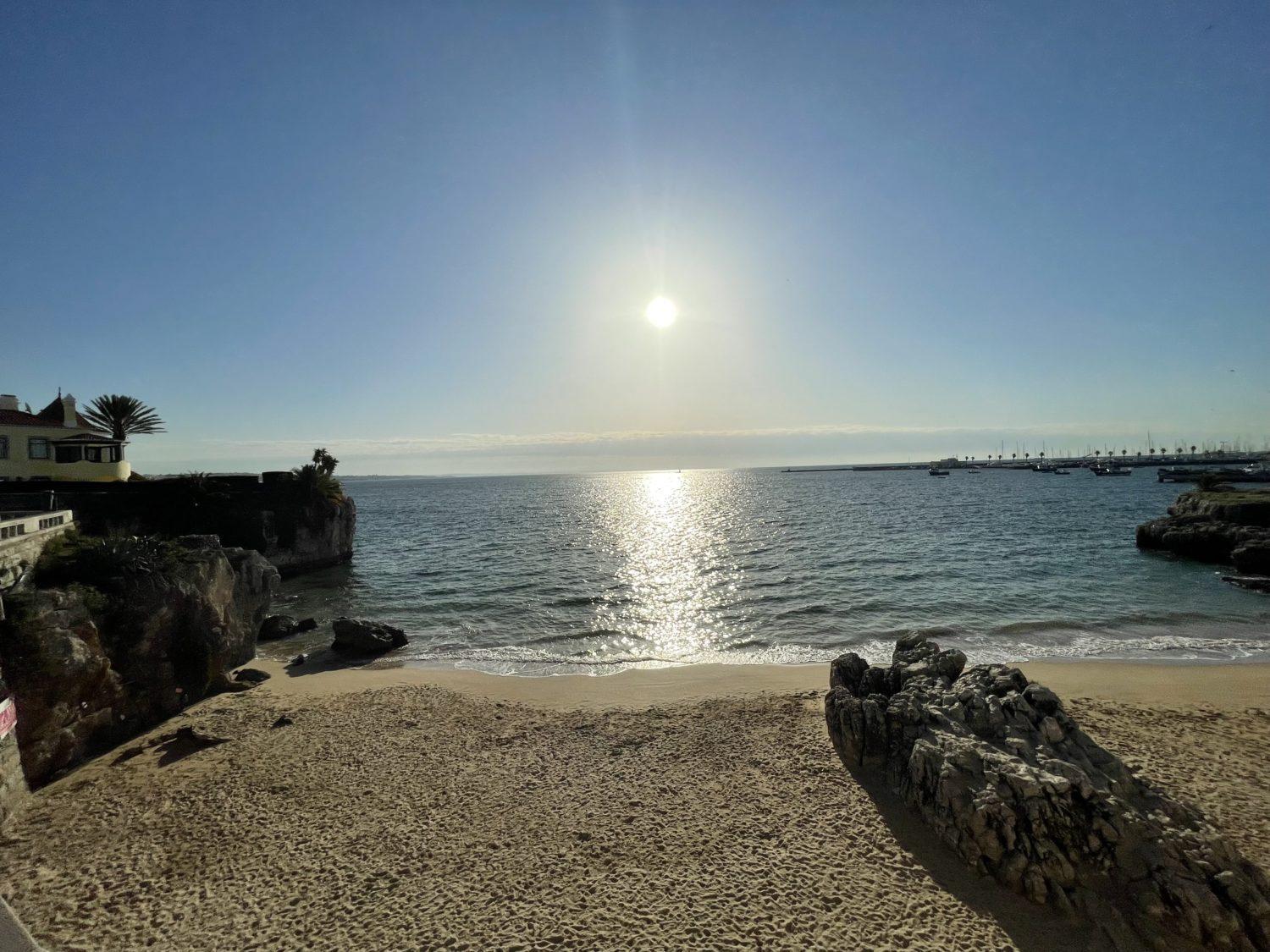 Our travel reporter Gunnar spent a morning walking the trail along the banks of the Tagus River as it opens up into the Atlantic and it was stunning. If he had to do it again, he'd rent a bike and get more scenery in less time, as many other travelers around me were doing. It's a perfect way to spend a day if you're looking for something outside the city.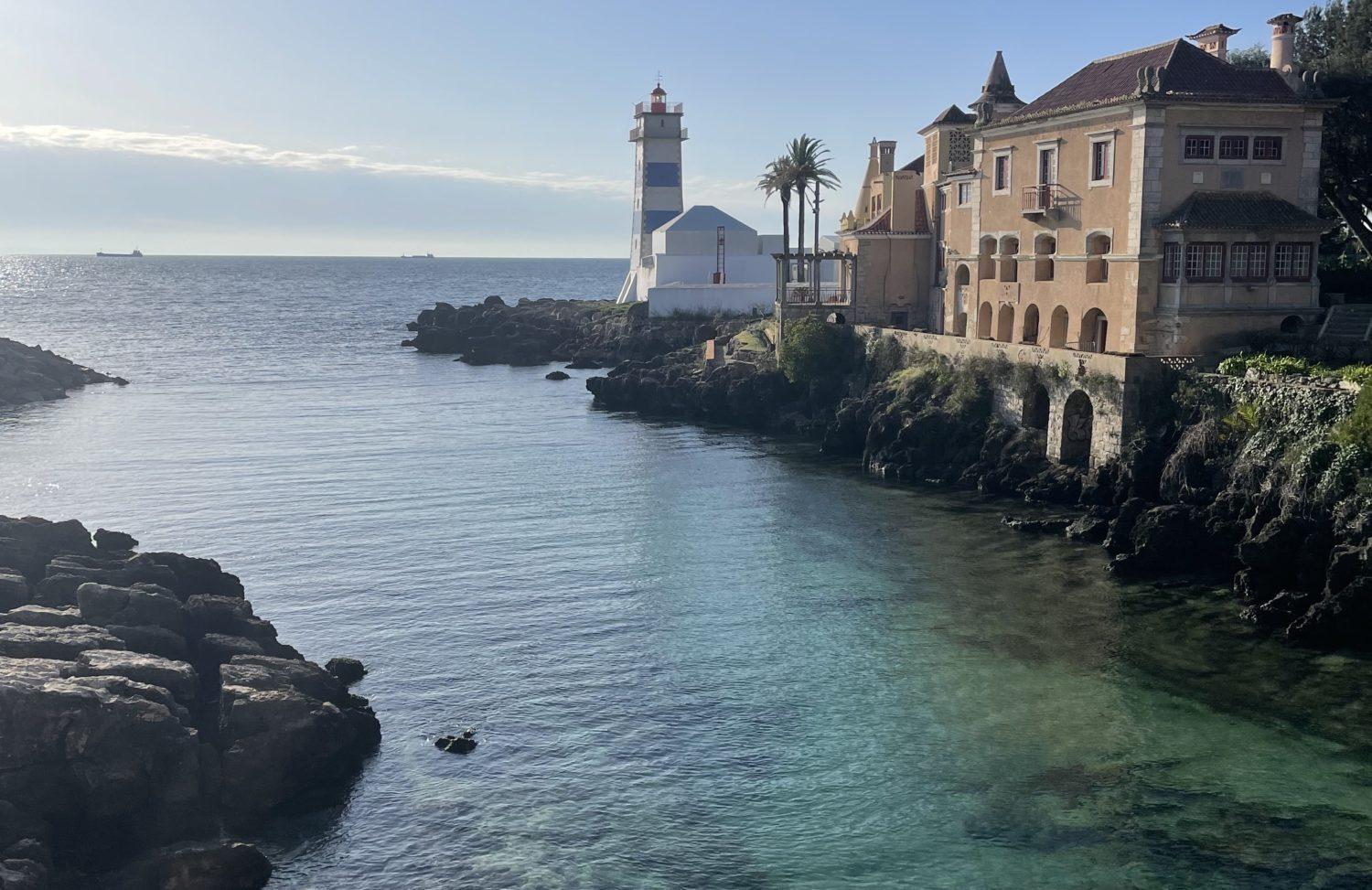 Pasteis de Nata
Allow me to write a brief love letter to pasteis de nata, the best treat you'll ever have.
These small, egg custard-filled tarts are absolute perfection. They're 50% creamy custard, 50% crispy pastry, and 100% delicious.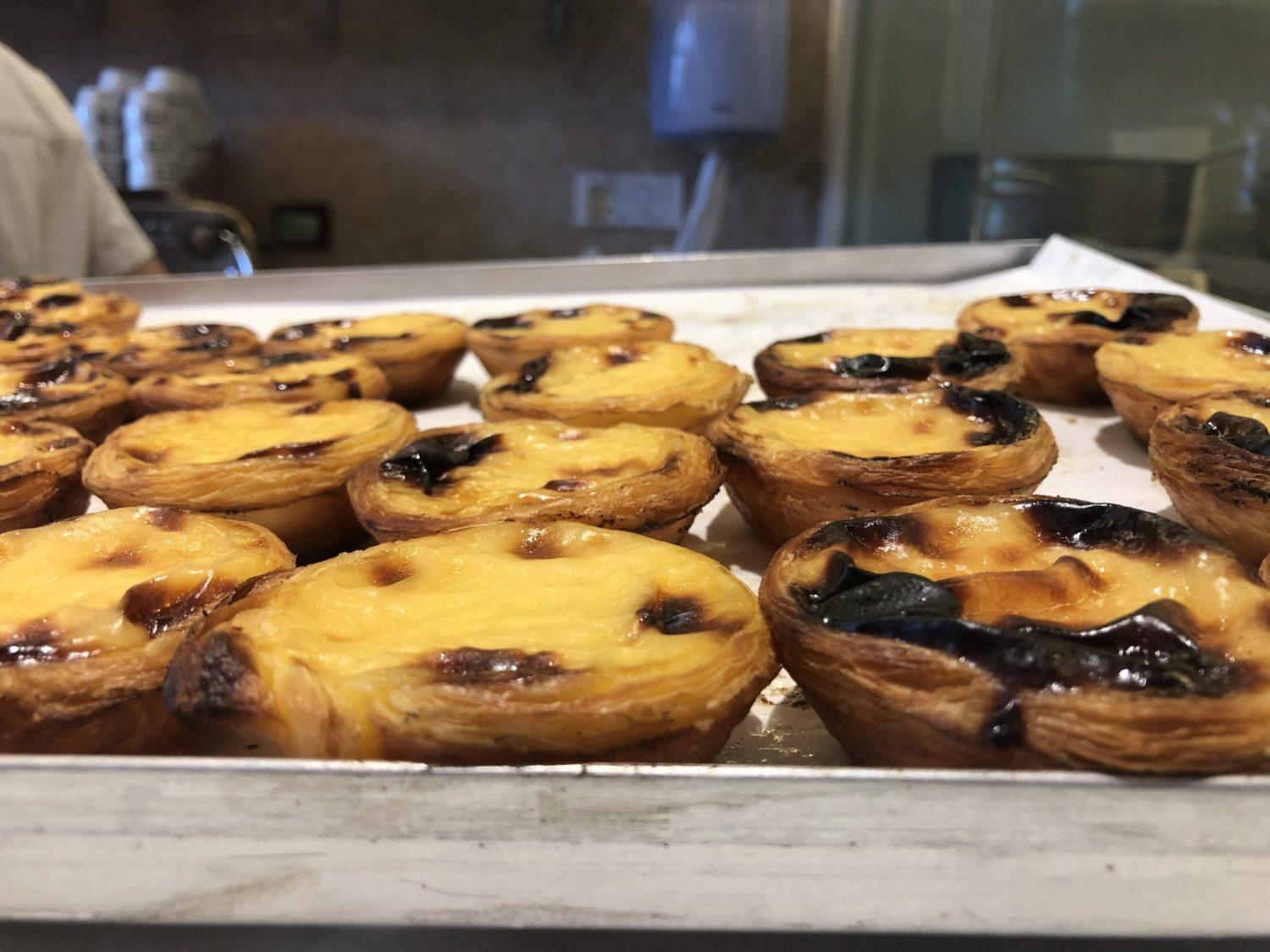 With an espresso, it's the perfect breakfast. Or mid-day snack. Or dessert. OK, they're perfect anytime. And with Portuguese prices, you can have it all. One euro in your pocket is enough for one of these delights. Lisbon is your headquarters for the best pasteis de nata in the world. And the best we found were from Manteigaria, a small chain of shops in both Lisbon and Porto. I'm still craving them.
Bottom Line
After a few members of our Thrifty Traveler team visited Portugal over the last few years, we are all still dumbfounded as to why this isn't a tourist hotspot – and are secretly hoping that it never happens. We think it might be the perfect European vacation destination this year or next, so think about booking your flights to Portugal soon.
From the dishes to the wine, from its history to its hip vibes, Portugal offers everything you want out of a trip to Europe at a fraction of what you'd pay elsewhere. What more do you want?