What a year, 2022. What a year. For the first time in several years, looking back may not require using the words "dumpster fire."
Sure, it was still filled with challenges. But travelers are returning to the sky in record numbers as something closer to "normal" in daily life and in travel comes into focus. We've set our own records, too: We didn't just beat our best-ever year of traffic – we almost doubled it.
Scan the list of our most popular stories from the last year and you'll clearly see travelers are hungry for the best intel they can find on how to find cheap flights, put their points and miles to use, travel smarter … and also Taylor Swift tickets.
10. Game Changer? New Browser Extension Shows Southwest Fares on Google Flights
This could be a game changer, so no wonder it captured readers' attention.
One of the biggest knocks against Southwest (I mean, aside from its recent meltdown…) is that you won't find its fares when searching on other sites: They're not on Google Flights, Expedia, Kayak, or Skyscanner – only Southwest.com. But a couple of crafty developers built something to change that…
It's called Wanderlog, a powerful new browser plugin that pulls in prices for Southwest flights when searching through Google Flights. Months after launching, it's still not perfect (and, as of publication of this story, is temporarily down for some fixes.) But when it works, it makes it much easier to compare Southwest fares against other carriers.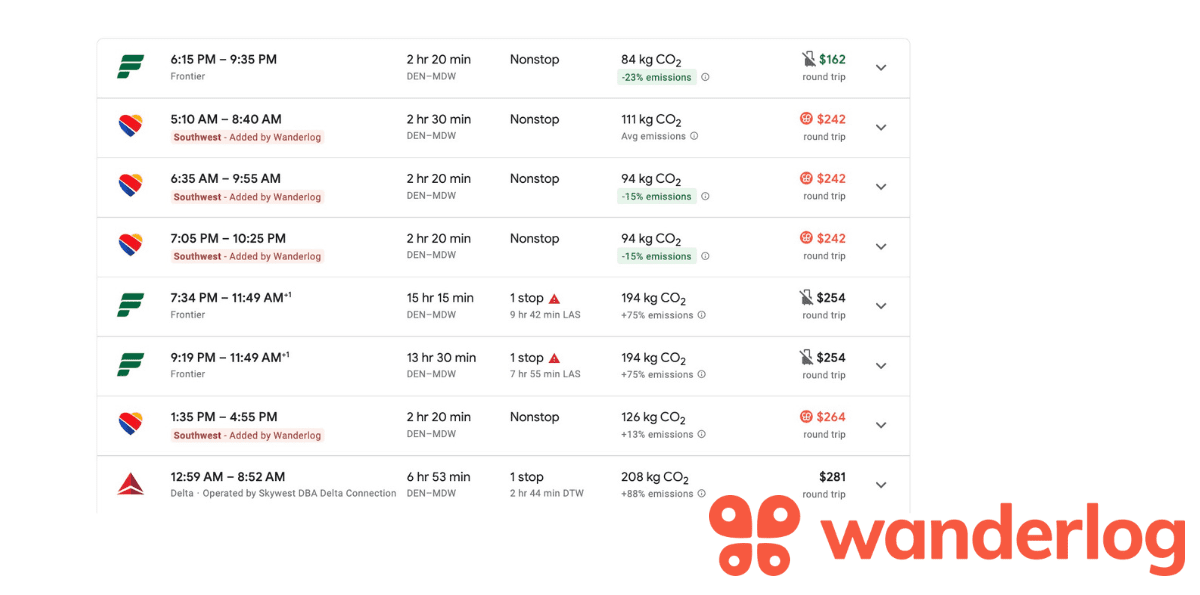 9. Forget What You've Heard: Stop Searching Incognito for Flights
Can we please make 2023 the year we finally put this myth to rest?
No, no, no, no, and no: Airlines are not tracking your searches and raising prices accordingly. You don't need to search incognito or clear your cookies. We hunt for flight deals for our Thrifty Traveler Premium members 24/7/365. If airlines were tracking our searches, we'd never find a deal – and trust me, we find plenty of amazing deals.
Somehow, this myth has taken hold, passed on from beginners to even so-called travel experts and social media influencers. You've probably heard it – it's practically common knowledge.
But it's wrong. If you've heard this one, be sure to read the story so you understand what's actually going on when prices change.
8. Google Flights Explore
It's one of our favorite tools to find a cheap getaway. Clearly, it's one of yours, too.
Google Flights Explore is tailor-made for those moments when you're ready to go wherever a cheap flight will take you. This handy yet little-known feature allows you enter your home airport then literally spin across the globe, watching as prices for flights pop up. You can dial in as specific as "California" or "Germany" or keep things broad, tapping in "Europe" and seeing the cheapest destinations to fly to.

Keep this one in your toolbelt for 2023, travelers.
7. Delta Kills Off (Almost) All Partner Awards with Exorbitant Prices
Fool us once, shame on you, Delta. Fool us 342 times, shame on us.
After major (and unannounced) award rate increases that meant booking flights would often cost you more Delta SkyMiles, Delta made its biggest – and maybe worst – change yet in 2022. Flights on partner carriers like Air France, KLM, or Korean Air that once cost 35,000 SkyMiles now often cost 60,000 or much more. Trying to fly business class? Prepare to fork over 300,000 SkyMiles or more each way. Ouch.

That's a shame, as these partner award redemptions had long been one of the best ways to use Delta SkyMiles. But with this change, Delta now almost always ties the price of booking flights on partner airlines to whatever Delta wants for its own flights – and that's not good.
6. Calling All Swifties: Capital One Cardholders Get Exclusive Ticket Access for Taylor Swift's 2023 Tour
Swifties nearly broke our website.
OK, I'm exaggerating. But the news of Taylor Swift's upcoming tour – and a chance for fans to get exclusive ticket access with a Capital One card like the Capital One Venture X Rewards Credit Card – was big news in 2022, bringing the worlds of travel and Taylor Swift together. What a beautiful marriage.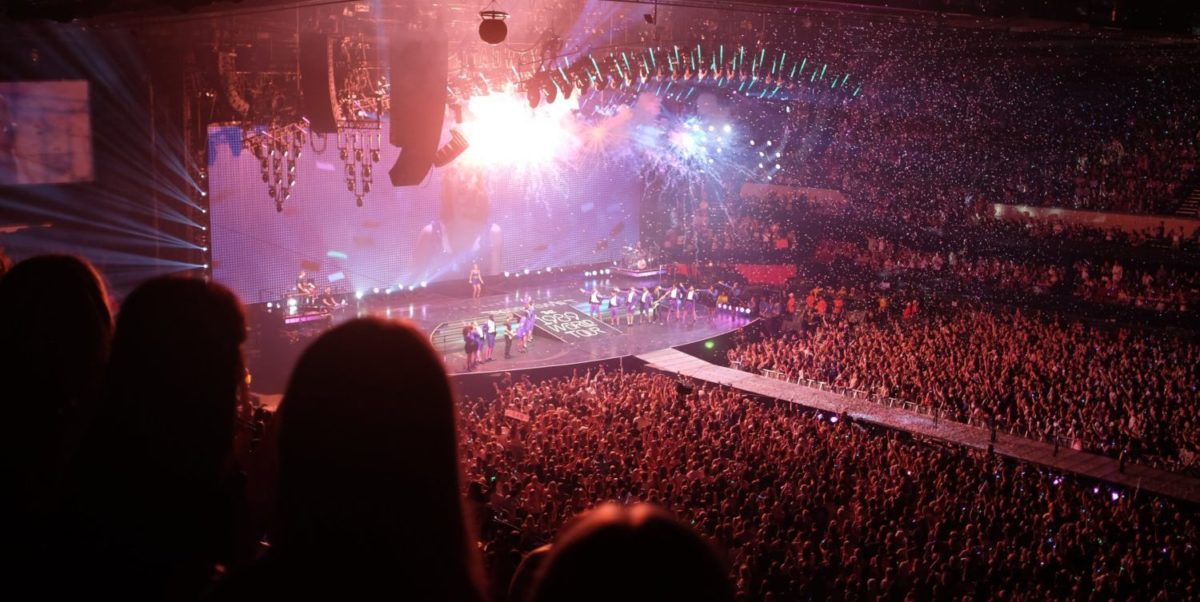 And good thing: The overwhelming demand did break Ticketmaster, forcing the company to scrap its public sale. Along with an exclusive presale, this option for Capital One cardholders was one of the few ways to snag tickets for the tour next year.
5. Why Are Flights So Expensive Right Now?
It was one of the biggest stories of the year in travel, so go figure travelers wanted to read about it: What the heck was going on with flight prices in 2022?
After two years of unthinkable pandemic bargains – think sub-$50 domestic flights on major carriers or $200 roundtrip flights to Europe – the tide turned in 2022. Soaring travel demand and rising inflation meant that many travelers were seeing some eye-popping fares – especially domestically.
You weren't seeing things. Data released by the U.S. Bureau of Labor Statistics' Consumer Price Index recently shows an 18.6% increase in airfare from March to April 2022 – the largest one-month jump in recorded history. But that's not the whole story…
Sure, average airfare ticked up. But all the while, amazingly cheap flight deals never went anywhere. We found even more crazy flight deals in 2022, like this $353 roundtrip fare from Chicago-O'Hare (ORD) to Rome (FCO) or a flight from Minneapolis-St. Paul (MSP) all the way to Cape Town (CPT) for just $595 – both cheaper than we'd seen in years!

Fortunately, we've seen average airfare come down after that brutal summer surge. But this was a big story all year long.
4. No Appointments? How to Get a Global Entry Interview Faster
Global Entry is one of the best tools for international travelers, giving you a fast pass through customs and immigration on your way back into the U.S. plus TSA PreCheck benefits, too. But as travel demand soared this year, getting signed up has become a royal pain – especially finding a Global Entry interview.
It's the last step in finalizing enrollment … and often the hardest part: Travelers often scan through months and months worth of interview calendars without seeing a single appointment available. How good can Global Entry be if you can't actually, you know, get it?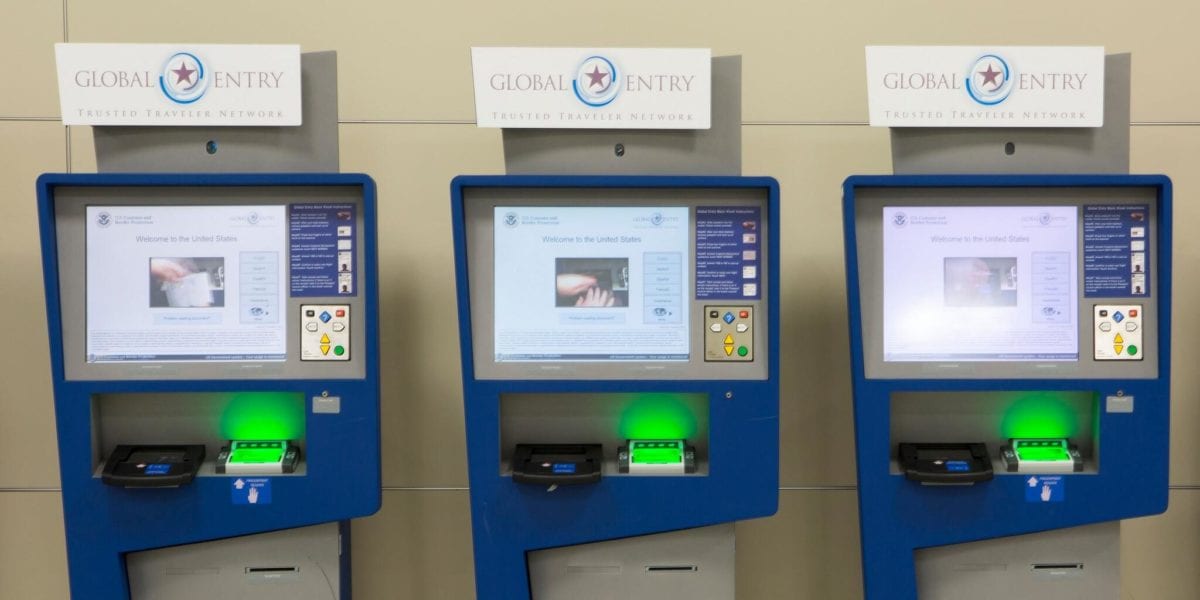 That's why we put together this helpful guide with all our best tips and tricks to find an appointment, from scouring the schedule for last-minute cancellations to paying a service like Appointment Scanner to do it for you or using Enrollment on Arrival after your next international trip.
3. Delta is Trying Out Something New to Speed Up Boarding
Boarding a plane is practically a nightmare in the U.S. Everyone crowds around the gate, struggles to find their seat, and can't seem to figure out how to put a carry-on bag in the overhead bin. A process that should be over in 10 minutes regularly takes 40 minutes or more.
Delta tried out something new to speed things up earlier this year. We broke the news that Delta was testing out offering to travelers a free checked bag, in hopes of limiting how many carry-ons got brought on board.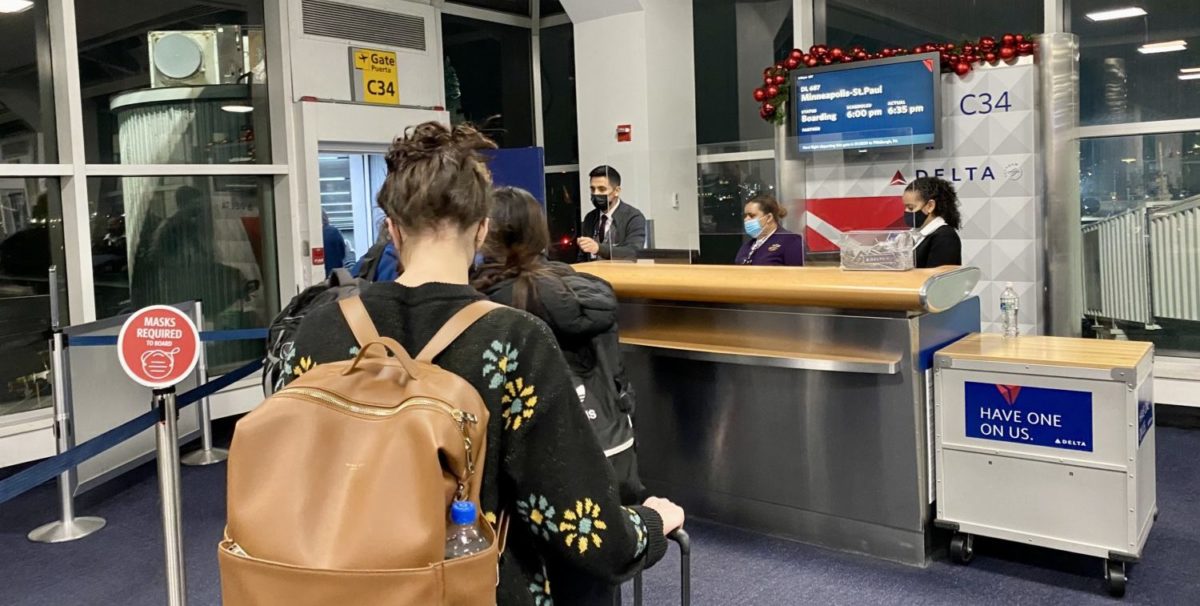 Delta only tested this out for flights out of its Boston (BOS) hub, texting select travelers on the day of their flight with the offer. What happens next is a mystery: There's been no word on if Delta plans to expand this option or what they'll do with it.
At $30 a pop to check a bag (or much more for international flights), it's hard to imagine Delta expanding this much farther. Baggage fees are a cash-cow: The U.S. airline industry made almost $6 billion in bag fees alone in 2019, according to the Bureau of Transportation Statistics … and they're on track to surpass that in 2022.
Still, it was encouraging to see Delta continue trying new ways to make boarding better.
2. The Best Day to Book Flights: What You've Heard is Wrong…
Looking back, 2020 was travel's great hibernation and 2021 was the beginning of the long climb back to normal. In 2022, it was clear: People are looking for flights again – and they're hungry to find a great deal.
That's why we put together this story debunking one of the biggest myths surrounding travel and cheap flights: "Flights are cheapest on Tuesdays."
No. Wrong. No matter how many times you've heard this from friends, family members, or influencers, it's not true. The fact of the matter is that the best day to book flights is whenever you find a cheap deal. And cheap flights can pop up at any hour, every day of the week. It's less about the day, and more about using the right tools – and having the right mindset – to find a great deal.
It's a convenient but outdated myth that ignores the fact that airfare pricing is constantly changing. Airlines tweak their pricing by the hour to try to win over more customers and undercut their competitors. So don't assume you're getting the best deal on your flights just because you're booking on a Tuesday night.
Take it from us: Our team of flight deal analysts spends all day, every day searching for the cheapest fares to send to Thrifty Traveler Premium members. The best fares and sales don't happen on only one day of the week. In fact, we find crazy cheap flights, mistake fares, and unadvertised award sales every single day of the year – be sure to check out the best deals we found in 2022!
1. How to Use Google Flights to Find Cheap Flights Like a Pro
We love you, Google Flights. We really love you. And it seems like our years of preaching Google Flights is paying off…
Forget KAYAK, Expedia, Hopper, Skyscanner, and every other flight search engine out there. Google Flights is better than them all. Yes, that's right: The search engine behemoth is also king when it comes to finding cheap flights. It's incredibly powerful, with tons of features that will help you zero in on the best price.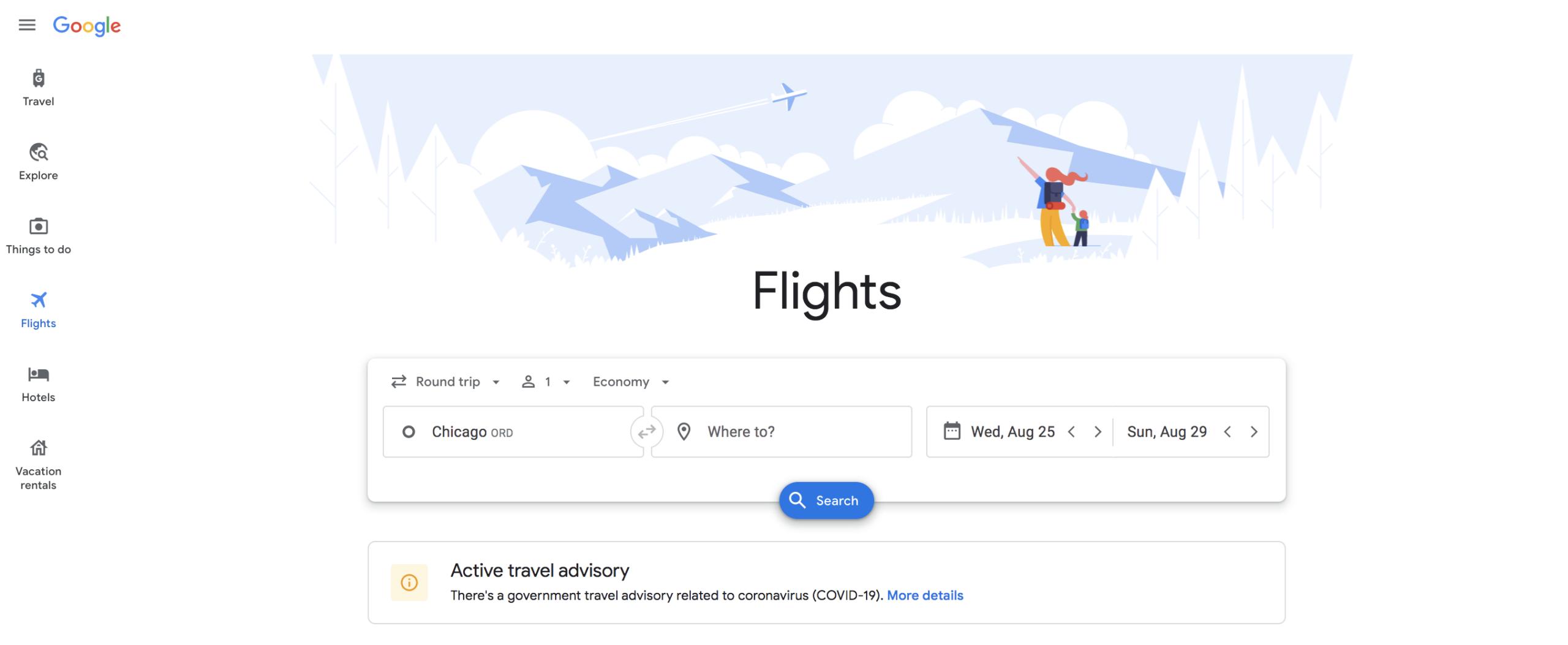 Somehow, it continues to get even better thanks to new features added this year that allow you to gauge your carbon emissions from flight to flight as well as a new option to set price alerts on almost any date.
We've put a ton of time and energy into this guide to explain the ins and outs of Google Flights – its benefits, a few drawbacks, and the best ways to use it to find cheap flights no matter where you're going. And as Americans returned to travel in 2021, it's clear that they found it helpful.