The brand-new, highly anticipated Tulum Airport (TQO) is set to open later this year and U.S.-based travelers won't have to wait too much longer to fly directly to the vacation hotspot.
On Friday, Delta announced it will begin daily nonstop service to Tulum from Atlanta (ATL) on March 28, 2024. Delta is the first U.S. airline to announce service to Tulum.
Delta plans to operate the route year-round on a Boeing 737-800 equipped with 160 seats and First Class, Comfort Plus, and regular economy seats onboard. The new ATL-TQO route will connect Delta passengers from more than 100 other cities with direct flights to Atlanta, too.
Flights are not yet on sale as of this writing.
Last month, Delta partner Aeromexico became one of the first airlines to announce the first-ever domestic service to TQO which is set to begin Dec. 1 from its hub in Mexico City (MEX). So, if you can't wait until March to fly into the new Tulum airport, you can already purchase Aeromexico fares into TQO for this winter. Viva Aerobus will also fly to TQO starting Dec. 1.
For close to three months, the brand-new airport will only take on domestic, intra-Mexico flights until Delta's service begins in March. A Delta spokesperson confirmed that Delta has already applied for and received authorization from the Mexican Civil Aviation Authority to operate the route.
In June, Mexican President Andrés Manuel López Obrador shared a video of the airport's progress on social media. At the time, it appeared progress had been made on the runway, but there was very little – if any – terminal infrastructure visible.
Don't expect Delta to operate this route alone for long, though. We expect many of the other major and budget U.S. carriers to join in on the fun starting next spring.
There's been talk of a Tulum airport for years, but now it's actually coming to fruition. The new airport is designed to cater to tourists looking to head south of the Cancún area.
Located 40 miles south of Playa del Carmen and 75 miles south of Cancún, Tulum is known for its beachfront hotels, its archeological ruins, and the Parque Nacional Tulum. It'll be the third major airport in the region, after Cancún (CUN) and Cozumel (CZM).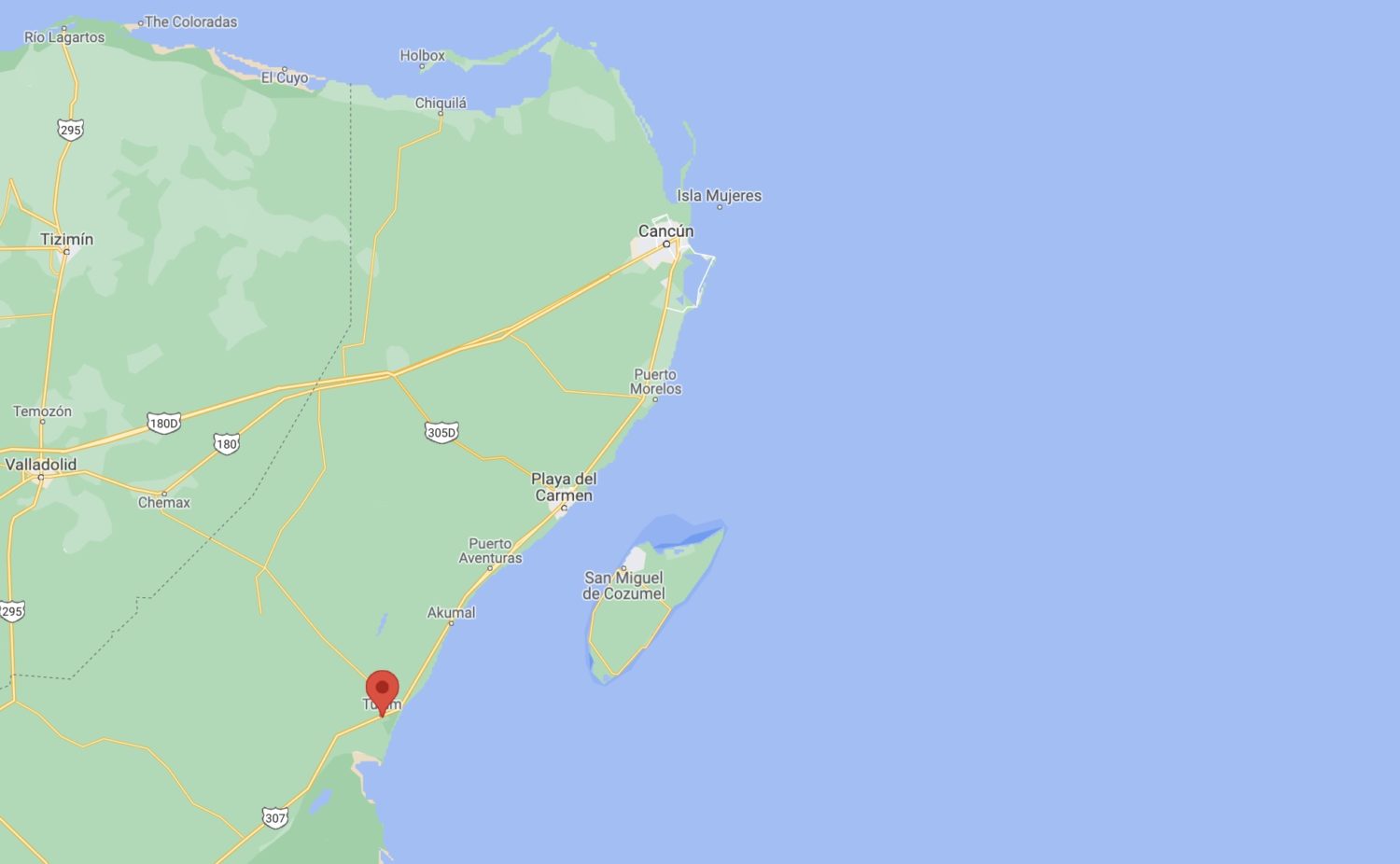 Google Maps clocks the drive from CUN to Tulum at 1 hour and 36 minutes, making a flight straight into TQO an attractive option for travelers wary of a road trip after their international flight.
Cancún is already known for heavy airline competition and therefore low, low fares down to Mexico. We find and send our Thrifty Traveler Premium members terrific Cancún fares nearly every month. While slightly less frequent, Cozumel also sees its fair share of cheap flight deals, too.
Without direct competition to Tulum, the fares on this nonstop Delta route could start out a little pricey. But it won't be long before the competition comes and fares go down. Plus, just up the road, nearly every airline flies to Cancún (CUN), which should help competition on the Yucatán and keep fares low long-term.
Bottom Line
Delta is the first U.S. carrier to announce nonstop service to the brand new airport in Tulum, Mexico (TQO) starting this spring.
With a start date of March 28, 2024, Delta's announcement also sheds light on when the new airport will be ready to accept international travelers. Expect more airlines to announce their own nonstop flights to TQO in the coming weeks.