Everyone loves the idea of getting free seat upgrades and the other perks that come with airline status. But loyalty is expensive … and the cost of chasing Delta Medallion status this year may not be worth the shrinking perks you get in return.
Even in normal times, going out of your way to earn status is foolish for many flyers. Unless your employer is footing the bill for your travels, earning airline status is an expensive endeavor, requiring more flying (and money) than the average traveler can afford. And until you climb to higher levels of status, the payoff isn't large.
With travel on the upswing but still not back to normal, Delta has made some eye-catching moves with its Delta Medallion Status program. They've extended status for the second straight year, letting flyers keep their current status all the way through January 2023. Simultaneously, they've made it even easier for first-timers to build status through a series of promos.
So while it might be easier for you to earn or keep your Delta status, it's also easier than ever for everyone else. That's a recipe for more flyers than ever with Delta status, crowding each other out for free upgrades and other perks.
Rather than going out of your way to earn (or level up) your Delta status for 2022 and beyond, you're probably better off being an airline free agent. At least for the next year or two…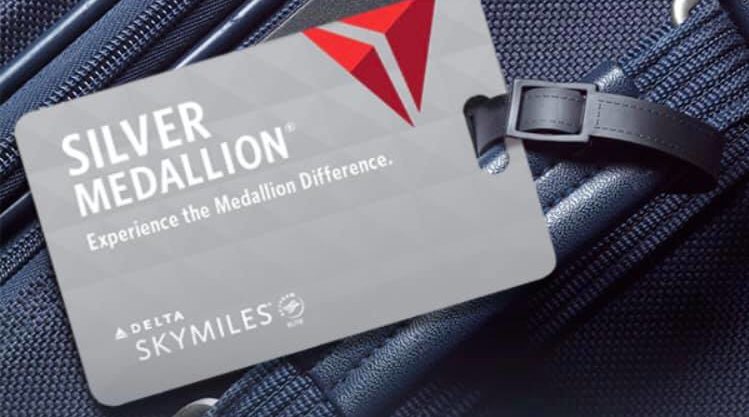 The Basics of Earning Delta Status
Here's what it boils down to: For the average traveler, chasing after airline status simply isn't worth it. If you're just a flight short or travel constantly for work, there could be an exception.
On every major U.S. airline, earning status requires a combination of flying and spending – and a lot of both. Delta Medallion Status is no different.
You have to rack up a certain amount of miles on Delta flights (called Medallion Qualification Miles or MQMs, which are different than SkyMiles) or a sheer number of flight segments, plus a spending requirement.

In general, you will need 25,000 miles or more of flying per year only with Delta just to earn Delta's lowest Silver status. That's more than five round-trip, cross-country flights from Los Angeles (LAX) to New York (JFK), or two round trip flights from Minneapolis-St. Paul (MSP) to Seoul-Incheon (ICN).
The other way to earn the status is to take a lot of Delta flights with connections, which could pad your Medallion Qualifying Segment totals. Either way, you still need to spend at least $3,000 with Delta over the course of the year.
If you aren't going to accomplish either of those feats (or aren't close), it's probably not worth a big effort. Especially now.

Is It Worth it to Chase Delta Status Now?
Delta handed its most loyal flyers an olive branch earlier this month by extending status another year – something no other airline has matched to date. In the process, they diluted the value of that status.
After two straight years of status extensions, there will be nearly three year's worth of flyers with Medallion status in the skies next year – whether they earned their status in 2021 or all the way back in 2019. Simply put: Delta's Medallion lists will be bloated, especially with lower-tier Silver and Gold members.
At the same time, there will be fewer planes in the skies as travel still recovers. That means more competition for fewer seats, whether it's a complimentary upgrade to first class or a priority exit row seat assignment for free.
Fortunately, Delta recognized this could be an issue. They've carved out a new hierarchy in the upgrade priority, giving those who earn their status outright this year a better spot in line for upgrades over those whose status was automatically extended. That takes effect for upgrades starting February 2022.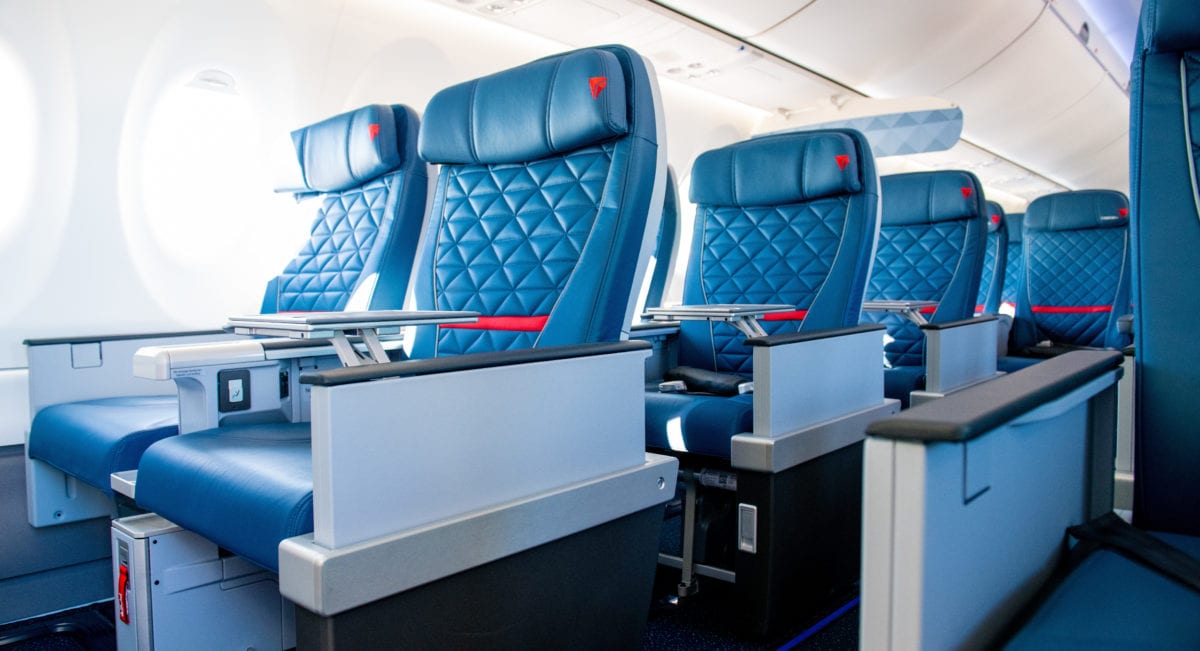 Read more: How Does Delta Determine its Upgrade Order?
Let's be honest: While there are other perks of status, it's all about getting a first class seat for the price of economy. And until you really climb higher in the Medallion tiers, upgrades can be difficult even in the best of times.
For Silver Medallion status holders, an upgrade to Comfort Plus is your best option, but is far from a sure thing, especially if you fly from a busy Delta hub. Gold Medallion Status is better, but not by much. You'll get more Comfort Plus upgrades than Silver status, but getting into first class is still hard to come by.
Platinum Medallion Status is where things start to look better as far as upgrades, but it's no slam dunk. In our experience, Platinum gets you a first class upgrade between 30% and 40% of the time unless you're departing from a non-Delta hub.
Diamond Medallion Status puts you firmly at the top of the pecking order for free upgrades. Still, it's not a guarantee if you're flying from a busy Delta hub like Detroit (DTW), Atlanta (ATL), or Minneapolis-St. Paul (MSP).
Until you acquire the higher levels of Delta status, upgrades are a mixed bag at best. Silver or even Gold status will still likely leave you at the bottom of the queue, especially in 2022. Until you climb way up the status ladder, the perks don't really pay off.
What Other Benefits Do You Get with Delta Status?
Upgrades may be top of the list, but there are a few other perks worth considering to see if chasing status is worth it.
One of those is free priority seating when booking. It allows you to pick an exit row or bulkhead seat with additional legroom for free on domestic trips. Similarly, you can snag a Comfort Plus seat for free on longer international flights, even as a Silver Medallion member. But with as many Medallion members as we'll see in 2022, competition even for these seats will be intense.
Every Medallion Status member gets a designated check-in line and priority boarding line at the airport as well. Gold Medallion members also get access to a priority security line at some airports and expedited baggage handling after landing.
As you climb higher, you'll earn Delta SkyMiles faster. While everyday SkyMiles members earn 5x per dollar spent with Delta, Silver members earn 7x. Then, you get 8x with Gold, 9x with Platinum, and 11x if you're a Diamond Medallion. Reach Platinum or Diamond Status? You'll unlock Delta Choice benefits, some of the best perks of all.
Finally, all levels of Delta status get a free checked bag on every flight, even international flights with partner airlines like Air France and KLM. And flyers with Gold Status and higher can get free access to SkyTeam partner airline lounges abroad.
Delta Medallion Status Updates: What You Need to Know
Here's a quick breakdown of the latest changes to the Delta Medallion program instituted this year.
Medallion Status for 2021 will be automatically extended for the 2022 Medallion Year, meaning anyone with current Delta status will retain all those benefits through January 2023.
For the second consecutive year, all Medallion Qualification Miles (MQMs) will roll over to 2022 to qualify for 2023 Medallion Status.
All flights through 2021 – including award travel booked using SkyMiles – will earn 50% more MQMs. Premium cabins (including first, Delta One, Delta Premium Select, and Delta Comfort Plus) will earn a 75% bonus.
All Members will continue to earn toward status on award travel booked using SkyMiles for trips through Dec. 31, 2022 – another year extension, though without a bonus.
All Global and Regional Upgrade Certificates will be extended for travel through Jan. 31, 2023.
Members who earned status in 2021 will receive additional benefits starting Feb. 1, 2022: Those who earned 2022 Status will be prioritized for complimentary upgrades ahead of those at the same tier level whose status was automatically extended. Platinum and Diamond Medallion Members who have earned status will be able to select Choice Benefits.
Bottom Line
Earning airline status is alluring, but it can be a mirage. The extra time, effort, and cost are rarely worth the benefits for the average traveler. And while Delta was generous with its status program, that means Medallion Status may have even fewer worthwhile benefits for 2021 and 2022.