If you could explore Iceland for a few days at the beginning or end of your European vacation and it wouldn't cost you more in airfare, would you do it? Obviously, yes.
And you can! It's called a stopover, and in some cases you can book one for less than the price of a roundtrip ticket to Europe when you fly Icelandair. Stopovers are one of the best ways to maximize your money to travel more, and few airlines make it easier to book a stopover for cheap than Icelandair. It's one of our favorite travel tools out there and is the best stopover program for European travel, bar none.
Recently, we've noticed some changes to the Icelandair stopover program that could make it a little bit harder to book a stopover for Icelandair's cheapest "Economy Light" fares. On the plus side, those fares are cheaper than ever – sometimes undercutting even the price of normal roundtrip flights!
Here's how to easily book an Icelandair stopover.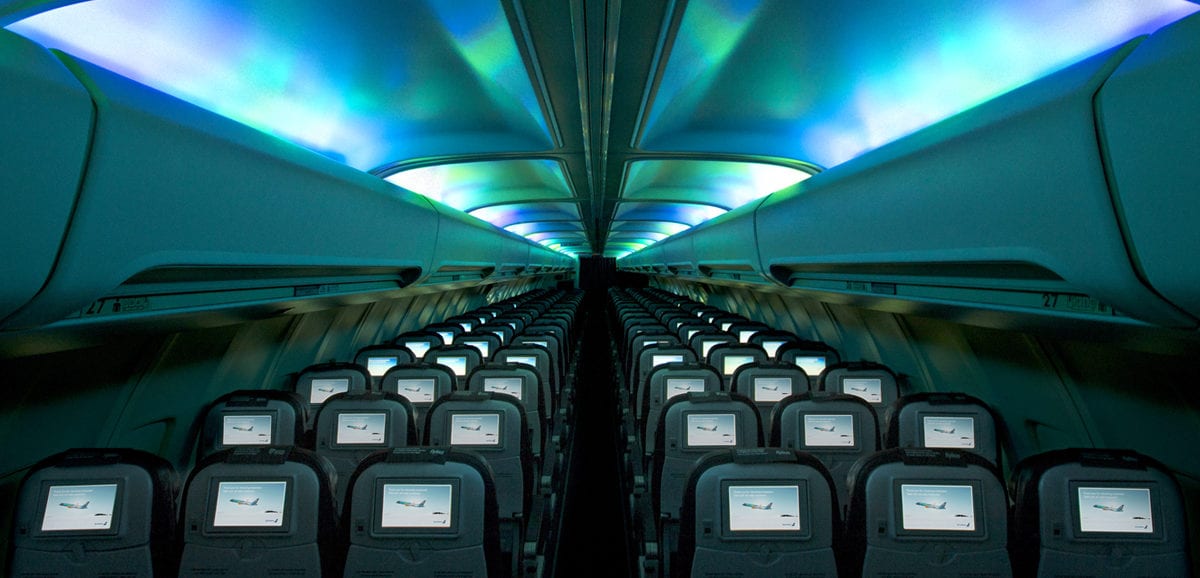 The Basics of Booking an Icelandair Stopover
Before you dive in to book an Icelandair stopover, keep these things in mind:
You can stopover in Iceland on any roundtrip flight between the U.S. and Europe.
Choose to stopover in Iceland either on your way to Europe or on your way back (keep in mind that adding a stopover on the way back is typically cheaper.)
The maximum total trip length is 14 days.
The maximum stopover time in Iceland is seven days with an Economy Classic ticket (or higher) and three days with an Economy Light fare.
You must have a roundtrip ticket to book a stopover – this won't work on a one-way ticket.
You can book Iceland stopovers on Icelandair Saga Premium tickets, too.
How to Book an Icelandair Stopover
A handful of airlines allow you to add stopovers to your trip for cheap, but few make it easier than Icelandair.
Step #1: Find a cheap roundtrip flight
The best way to begin this process is to start with a roundtrip fare to your European destination of choice.
Begin your search in Google Flights with the final European destination and rough dates you're interested in. Let's take Minneapolis-St. Paul (MSP) to Dublin (DUB) in November, for example.
Not familiar with Google Flights? Read our full guide on how to use Google Flights to find cheap flights.
To find the departure and return dates at the best price, look at the calendar options and select the cheapest dates in green (or regularly priced dates that work for you).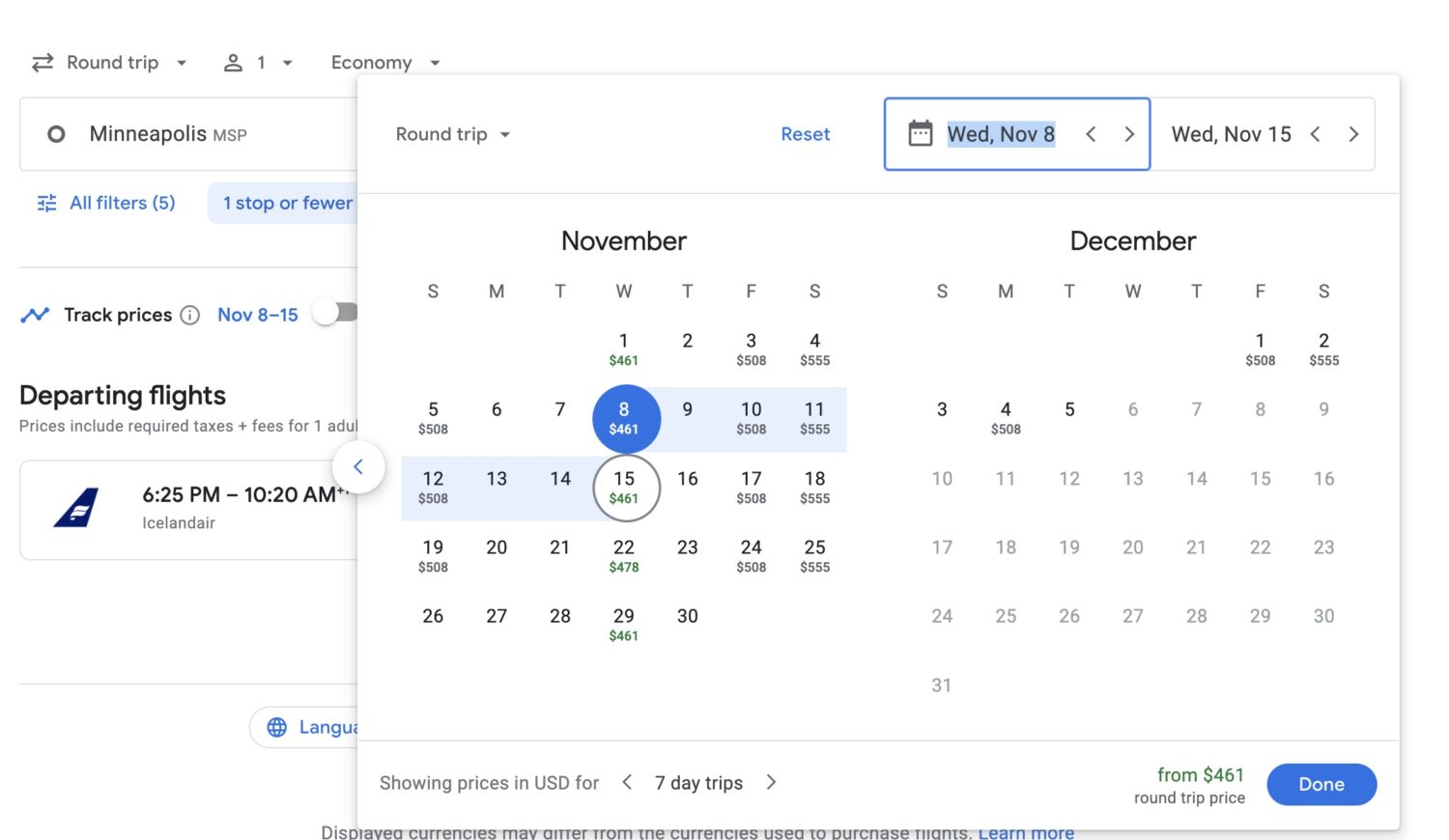 When using Google Flights to search for an Icelandair stopover, remember to use the airline filter option to select only Icelandair.
Once you've selected the travel dates that work for you, select your departure and return flights for this roundtrip fare. Google Flights will then give you options to book. But wait! Instead of clicking straight through to "Book with Icelandair," make note of the dates and times of your flight if you want to make an Icelandair stopover booking.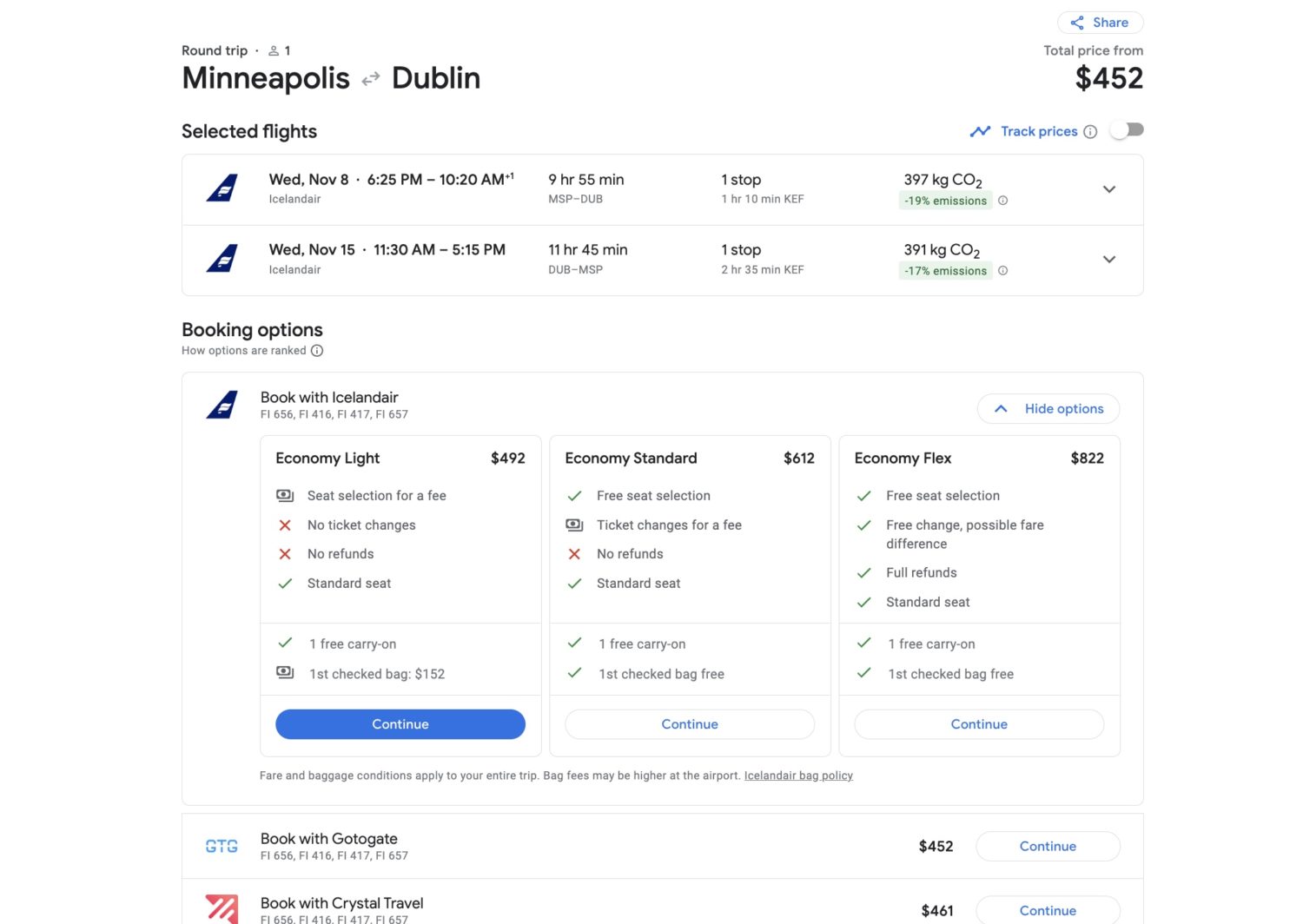 Then, in another tab, you're going to head over to Icelandair's stopover page to do your search.
Step #2: Build in an Icelandair stopover
Once you've arrived at Icelandair's stopover page, you should take the information from the cheapest fares you found on Google Flights and plug into Icelandair's website.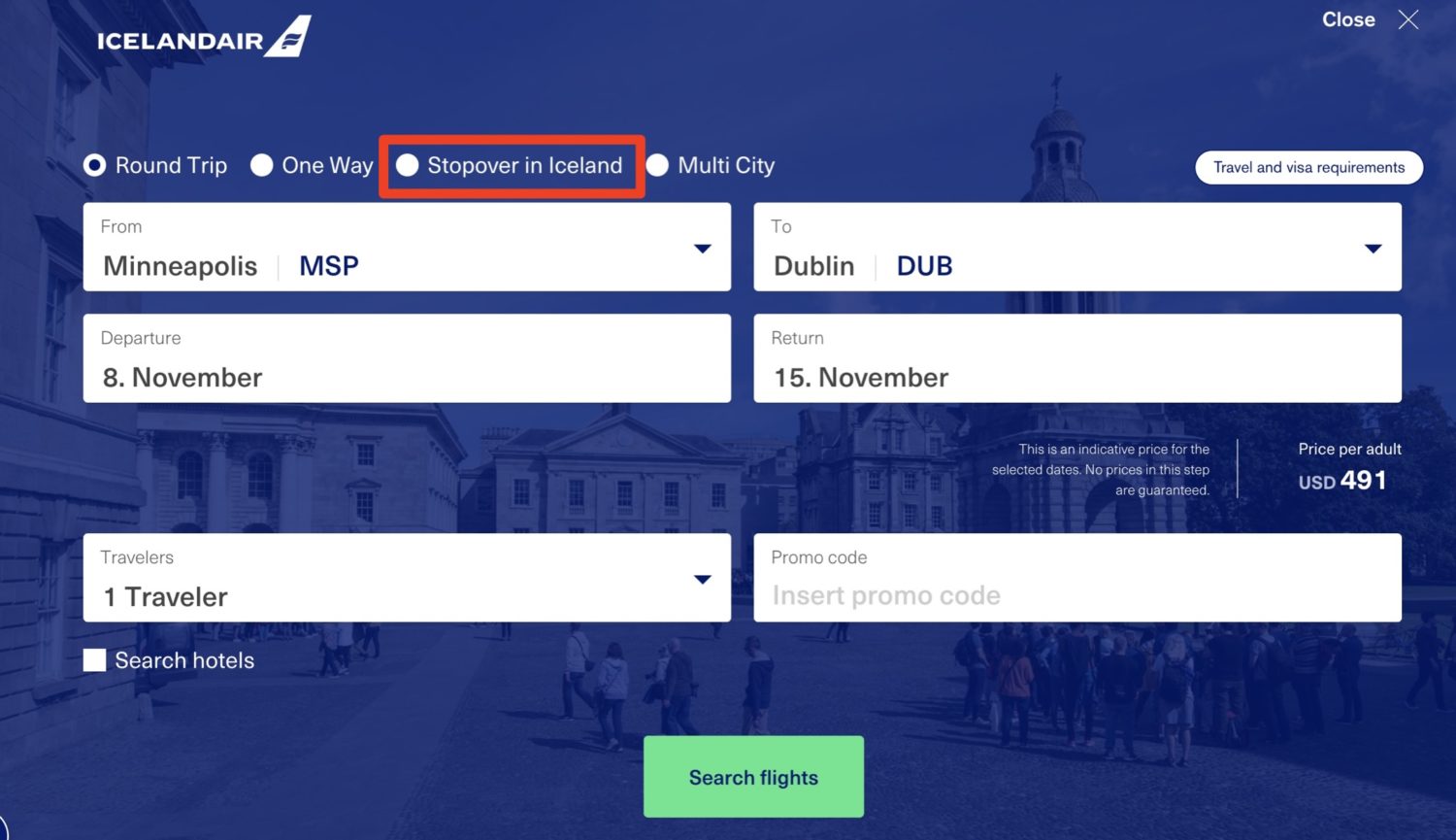 But don't click "Search Flights" quite yet, because we want this to be a stopover itinerary instead. At the top of the page, select the "Stopover in Iceland" option (highlighted in red above) to get started on finding your stopover.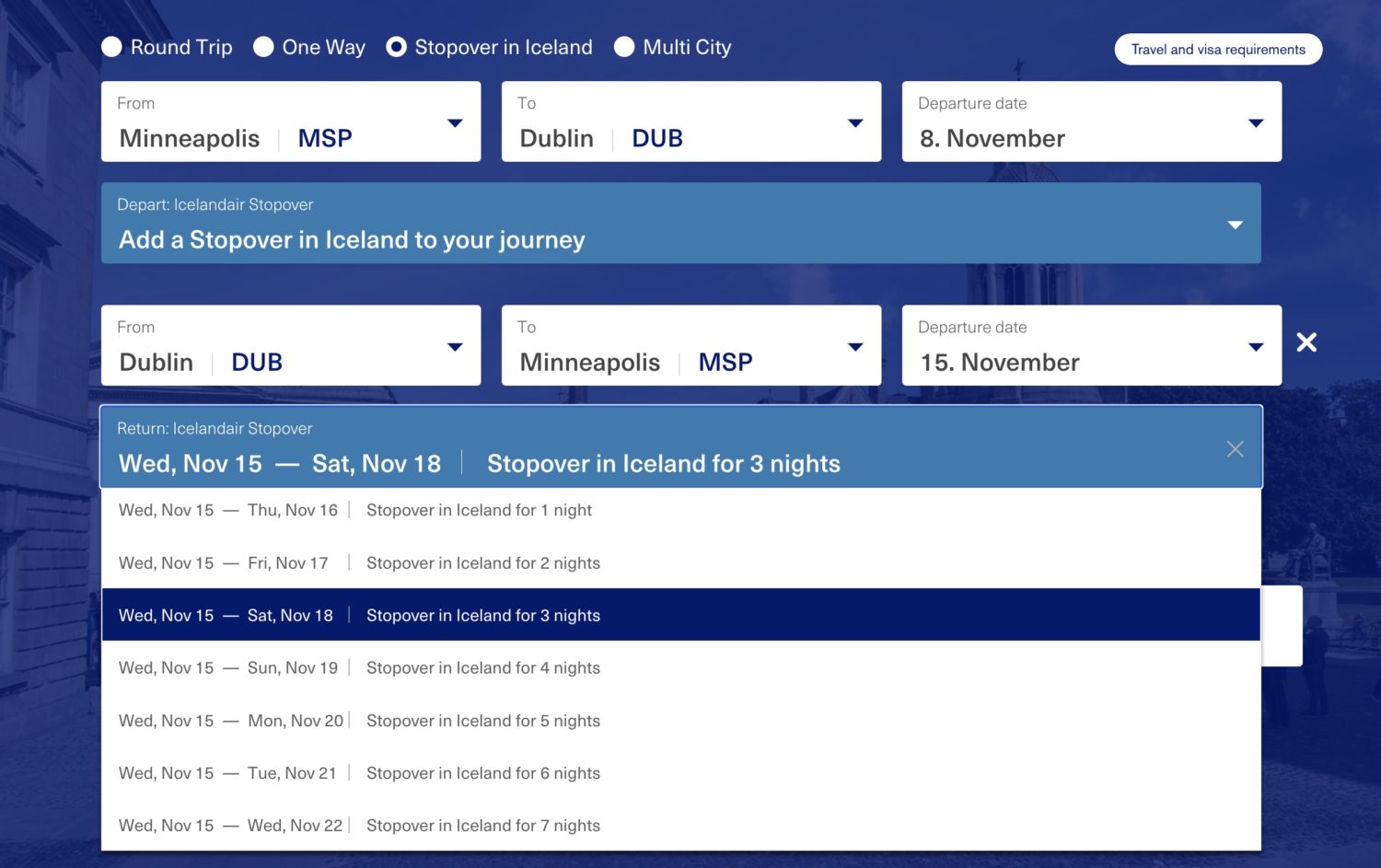 There are a few important things to note when you're planning a stopover.
The first thing to be aware of is this: For Icelandair's lowest "Economy Light" fares, you have a maximum of a three-night stopover. You have to upgrade to "Economy Classic" to be eligible for four- to seven-day Iceland stopovers.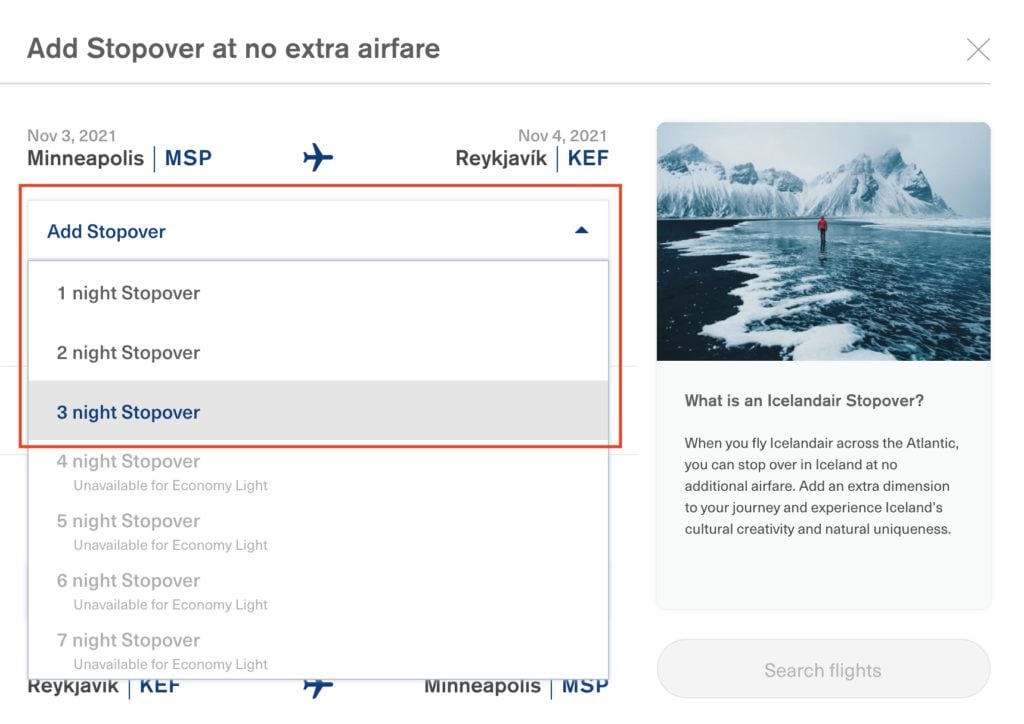 Second: From our experience searching for Icelandair stopover fares over the past few years, the cheapest fares (sometimes even cheaper than the roundtrip!) are easiest to find when you book a stopover on the return connection – not on the way to your destination. Don't ask me why, but this rule has held pretty true over the last year or so.
Once you've chosen your desired stopover, go through the rest of the booking on Icelandair.com like usual. After selecting your outbound flight, you'll get to this page which will show you your stopover itinerary.

For this example, I chose a two-night stopover in Iceland that extended my trip by two days. In total, the final price was $502, just $10 more than the roundtrip fare. You're adding a second (and incredible) country to your trip for a grand total of $10!
From there, you go through Icelandair's website to finish the booking, which includes buying any additional baggage, selecting your seat, and even pre-ordering your food.
The end result looks like this! Your Ireland getaway has a few extra days in spectacular Iceland on it.

Read our review of what it's like to fly Icelandair!
Step #3: Plan Your Stopover!
Last year, I put together a guide to the perfect Iceland stopover that can help you plan your stopover excursion.
While driving the entirety of Iceland's famed Ring Road is a popular week-long trip, you can see many of the highlights of Iceland within two or three hours from the airport on a two- to three-day itinerary.
From Reynisfjara Black Sand Beach and Skogafoss in South Iceland to the Golden Circle just outside the city of Reykjavik, and all the way up to the Snaefellsnes Peninsula and all of its famous landmarks, a quick trip to Iceland is super doable.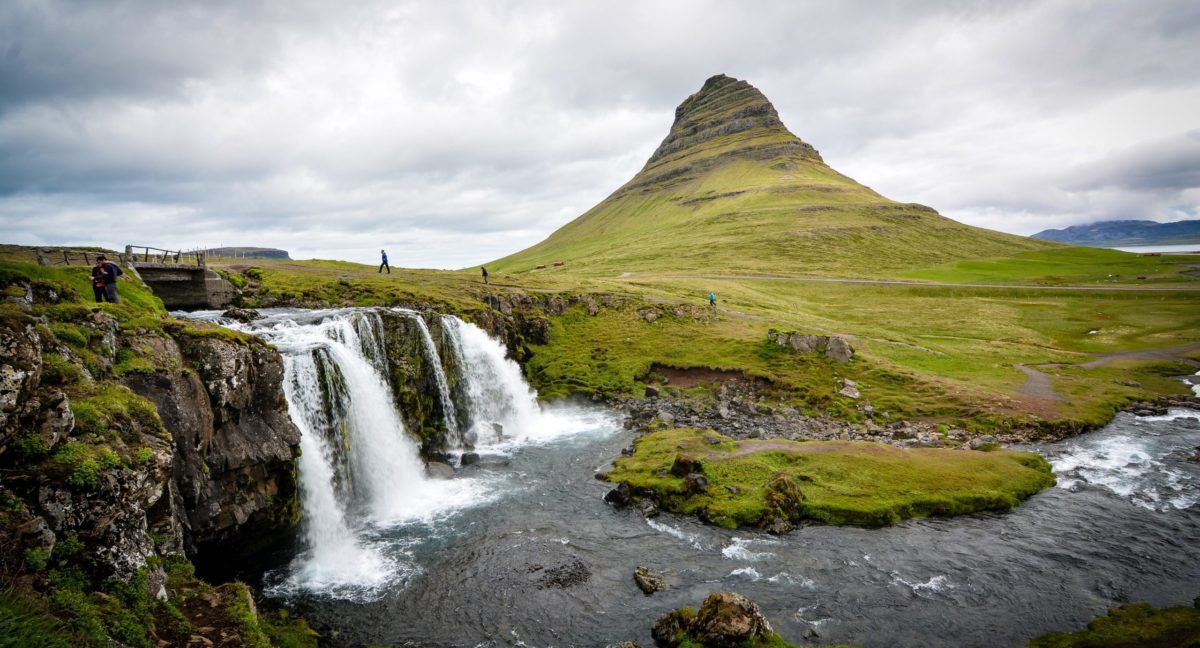 I've done two stopover-length trips to Iceland in the last four years and both were an absolute joy!
If you're looking for someplace to stay and you have some World of Hyatt points (or Bilt Rewards and Chase Ultimate Rewards, both of which transfer directly to Hyatt), look into staying at the Hotel Ranga in South Iceland. It's super comfortable, well-positioned to see the sights, and the food is fantastic.
The Best Icelandair Stopovers We've Found
Our Thrifty Traveler Premium members are probably used to seeing all the ways you can maximize Icelandair to get to Europe this year or next, and the Icelandair stopover is one of our favorite travel hacks out there.
But what are we talking about here? Where can you go before or after your Iceland stopover? Here are some of our favorite Icelandair stopover flight deal alerts from the last few months. Many of these fares are still kicking for 2023, too!
We'll start with the deal we just used for our example booking: Dublin (DUB).

A week on the Emerald Isle followed by a few nights in Iceland is a dream trip. That's two insanely beautiful places for the price of one – and that price is low.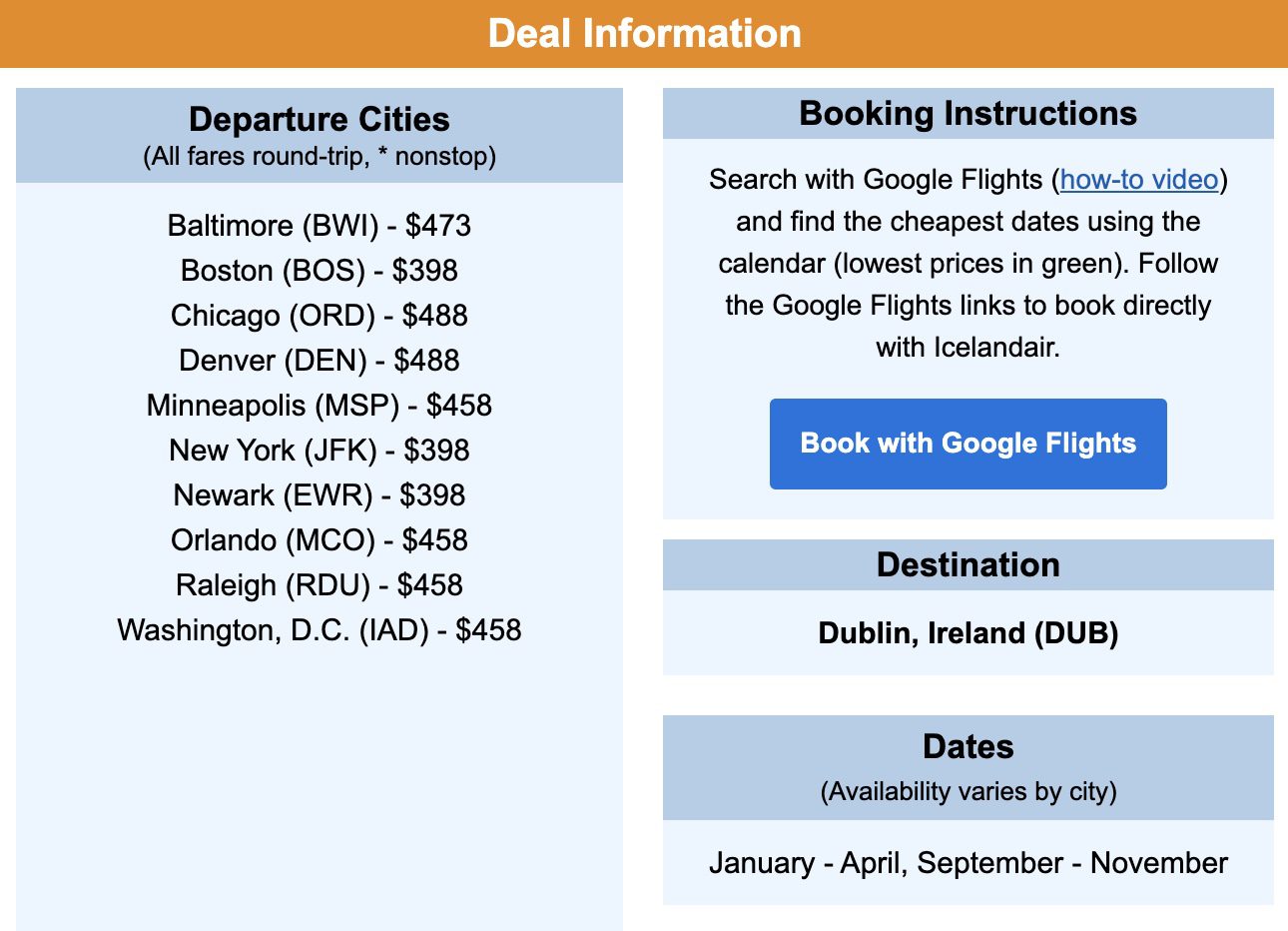 This is a great example of what an Icelandair stopover can do for you. If Ireland is the number one Icelandair stopover we've found recently, this one from Norway is a close second.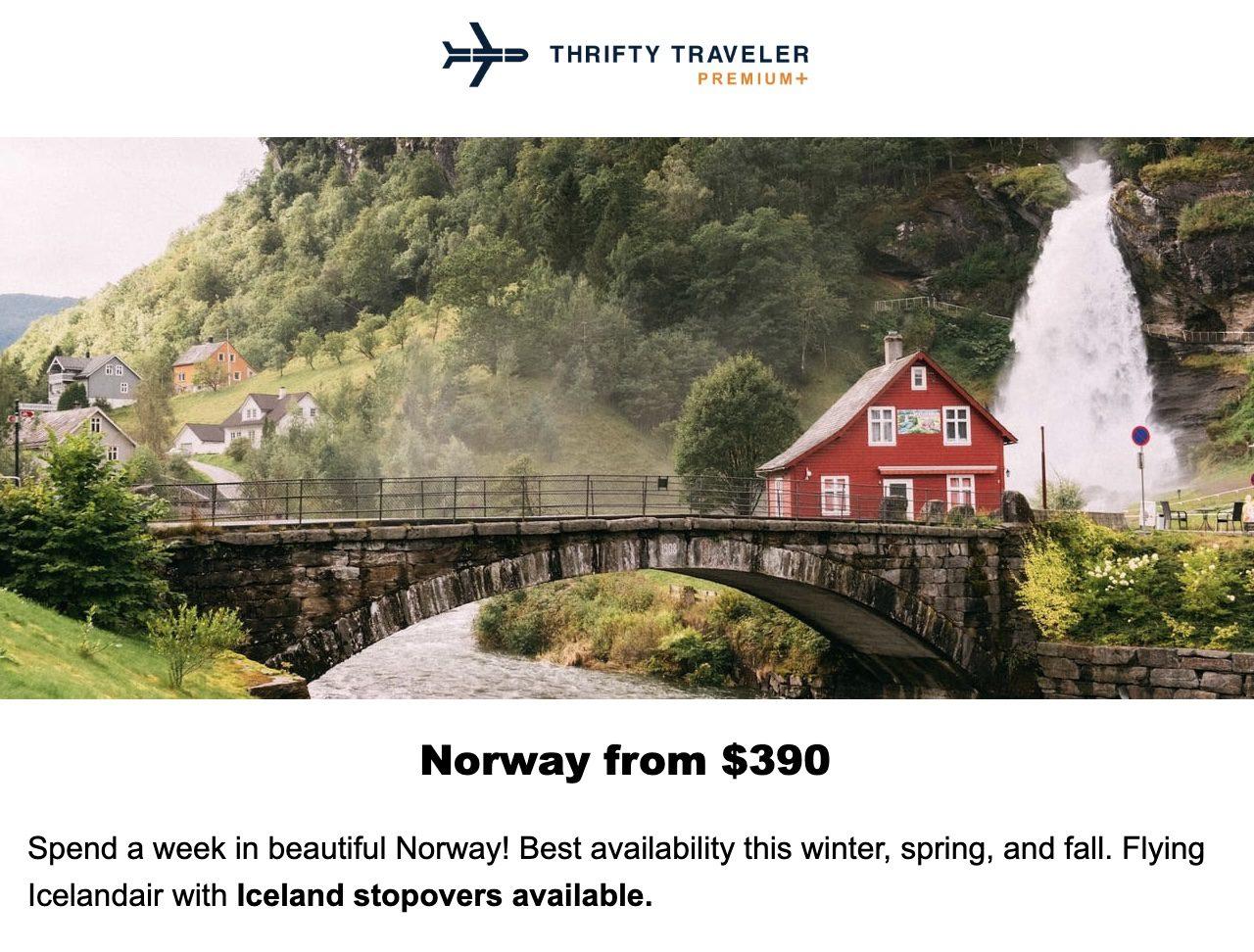 With natural beauty and dramatic landscapes, a two-for-one trip to Norway (OSL) and Iceland (KEF) might just be a perfect trip. Just make sure to pack an extra memory card for your camera.
The lowest fare on this deal was from New York (JFK) with a two-day stopover in Iceland for $390. That was actually lower than the roundtrip fare on this deal which clocked in at $398!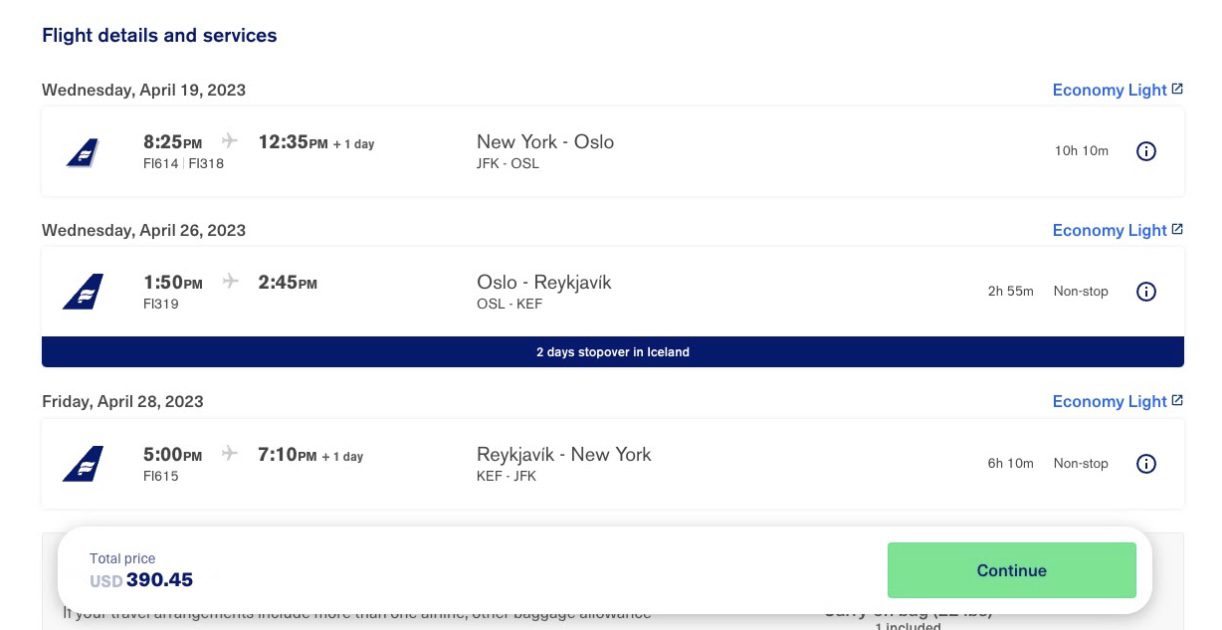 We've actually seen quite a bit of this on these Icelandair stopover deals. If you book a two or three-night stopover on the return, you can actually save a few bucks compared to the roundtrip fare.
The same was true for this rare Icelandair stopover deal for the United Kingdom, a perfect trip for the soccer (err, football) fan in your life. If a Manchester City or Manchester United home game is on the bucket list, pair that with a few days exploring the stunning terrain of Iceland with some of these wild fares.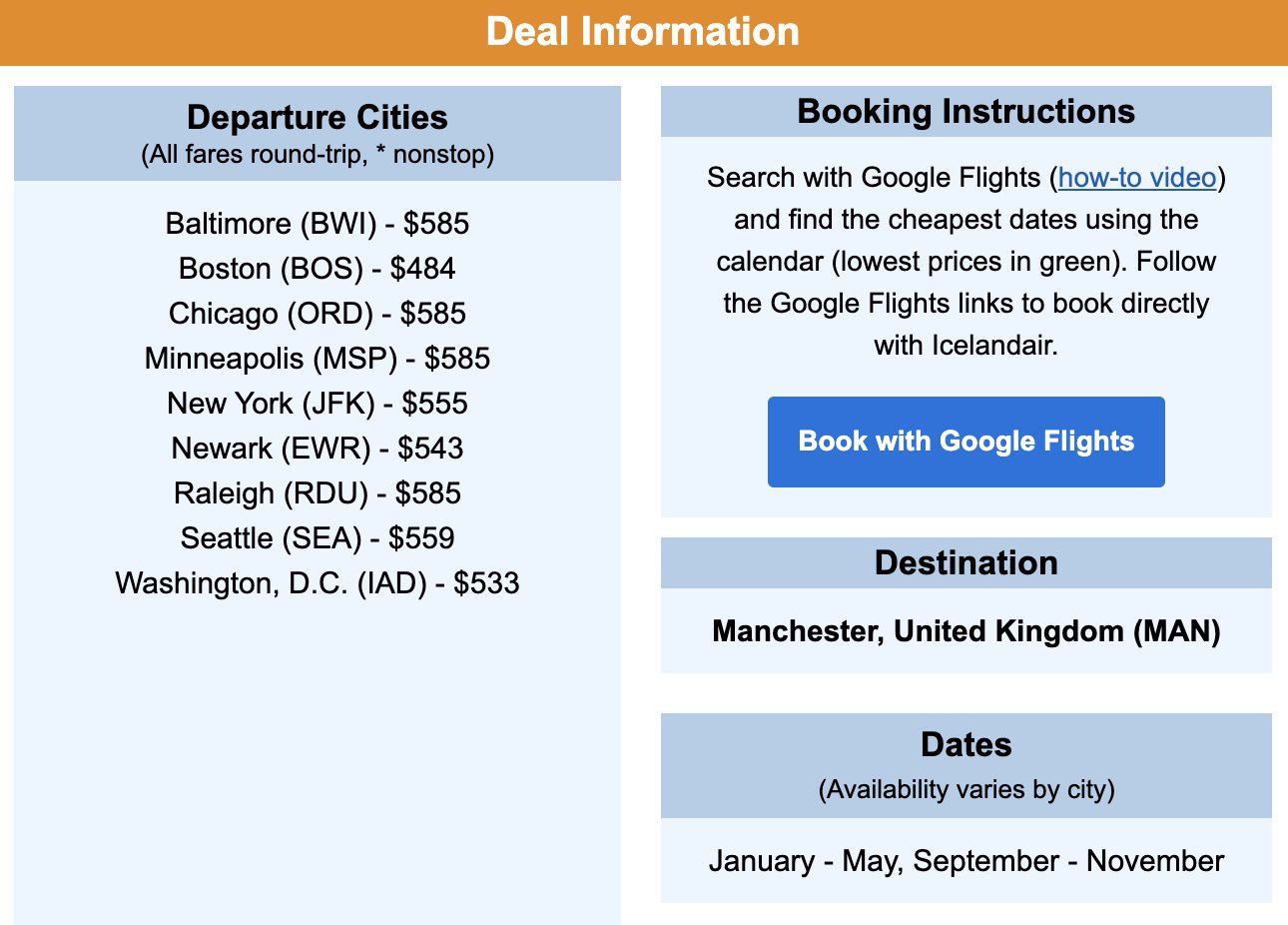 And once again, the stopover fare was actually cheaper than the roundtrip. This time it was about $75 cheaper!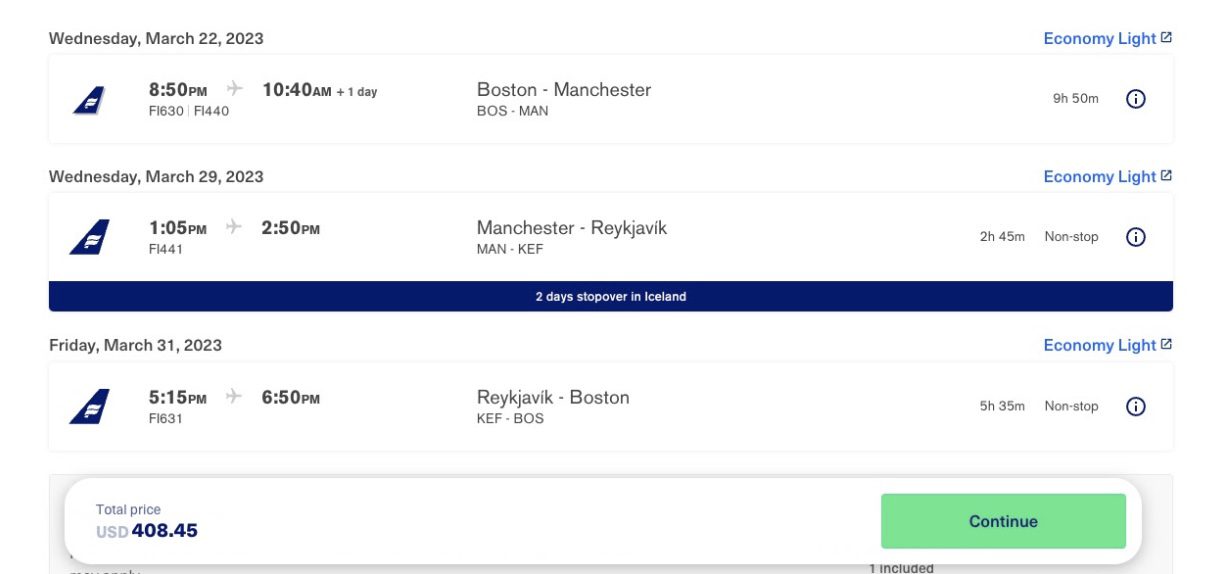 A littler further north in the U.K. is Scotland, where we featured some awesome Icelandair stopover fares for a pitstop in Glasgow (GLA) a few months back, too.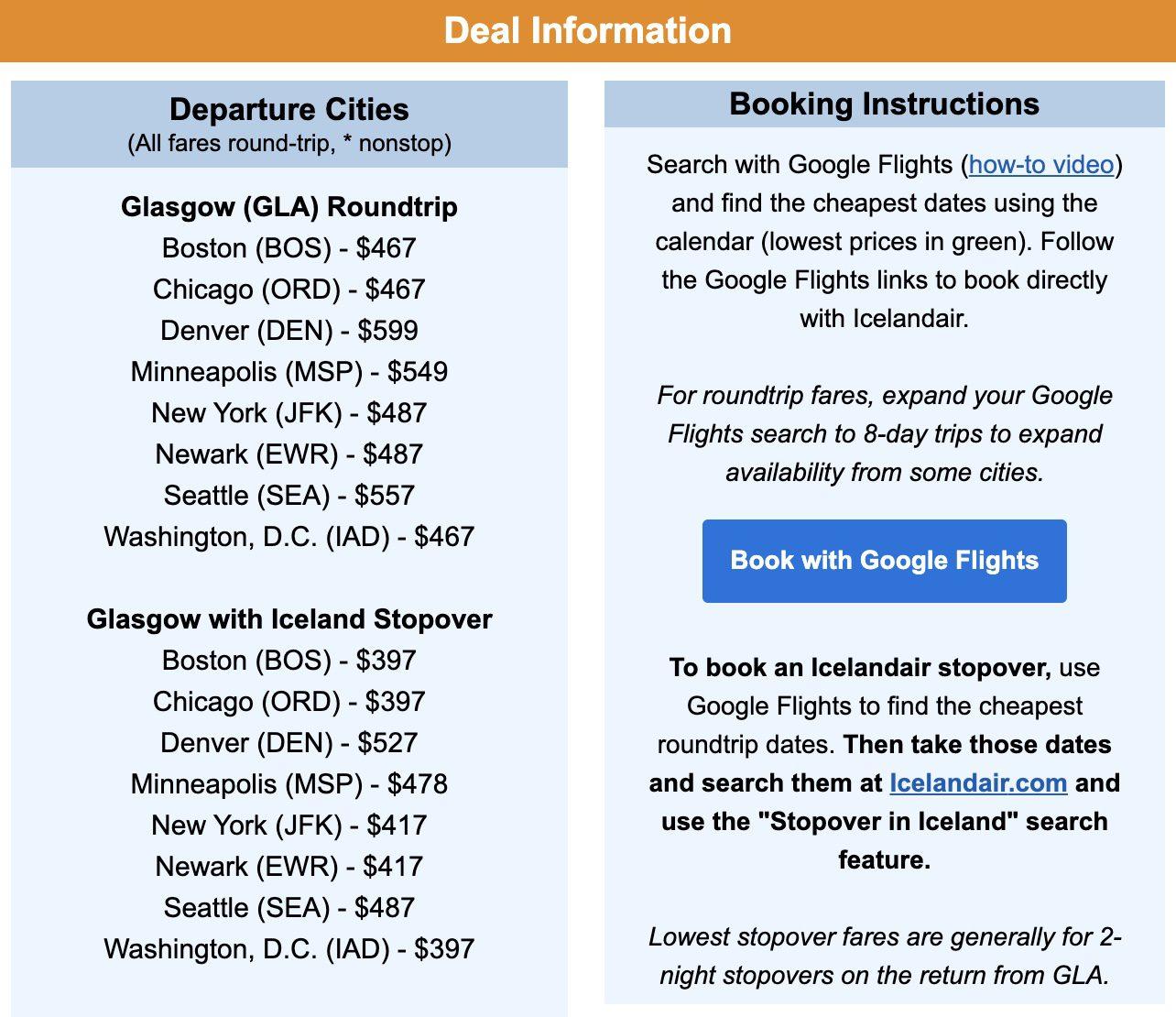 This is the perfect example of how much cheaper Icelandair stopovers can be. We couldn't believe our eyes when our Thrifty Traveler Premium team dug this one up. Sub-$400 fares to Europe are always a treat, but when you visit two countries for that price, it's an absolute steal!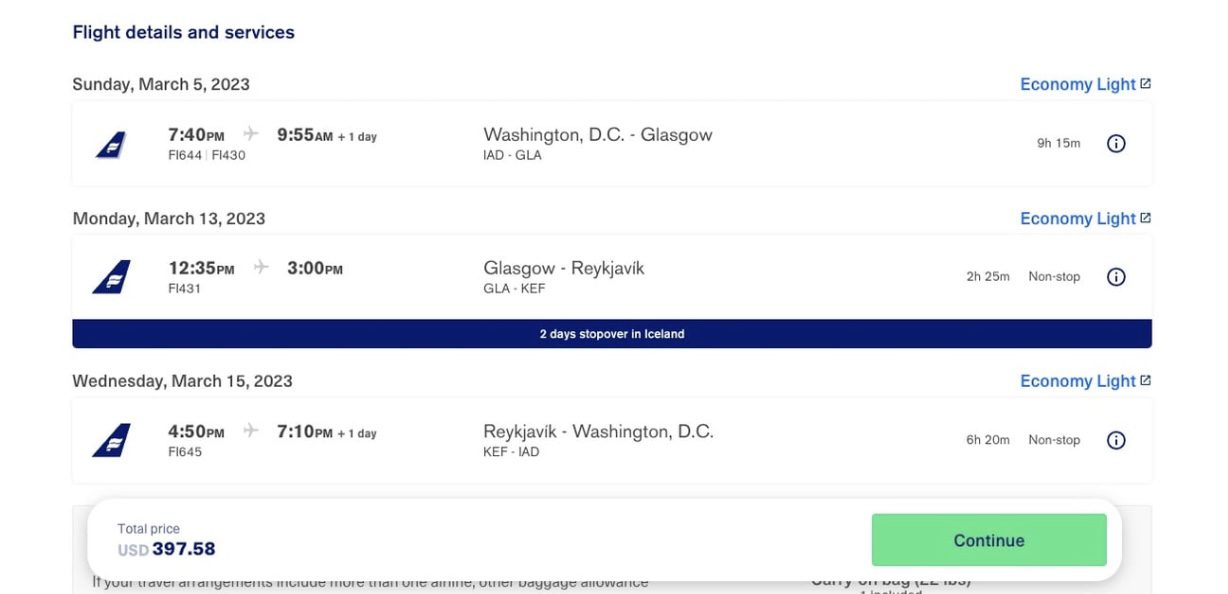 There's one more fantastic way to book a stopover, and that's using Icelandair's business class. Called Saga Premium, Icelandair business class fares are also eligible for Iceland stopovers. They may not be fancy lie-flat seats but we loved our experience on Icelandair Saga Premium, including access to the airline's sweet Saga Lounge at Keflavik Airport (KEF) on the way home.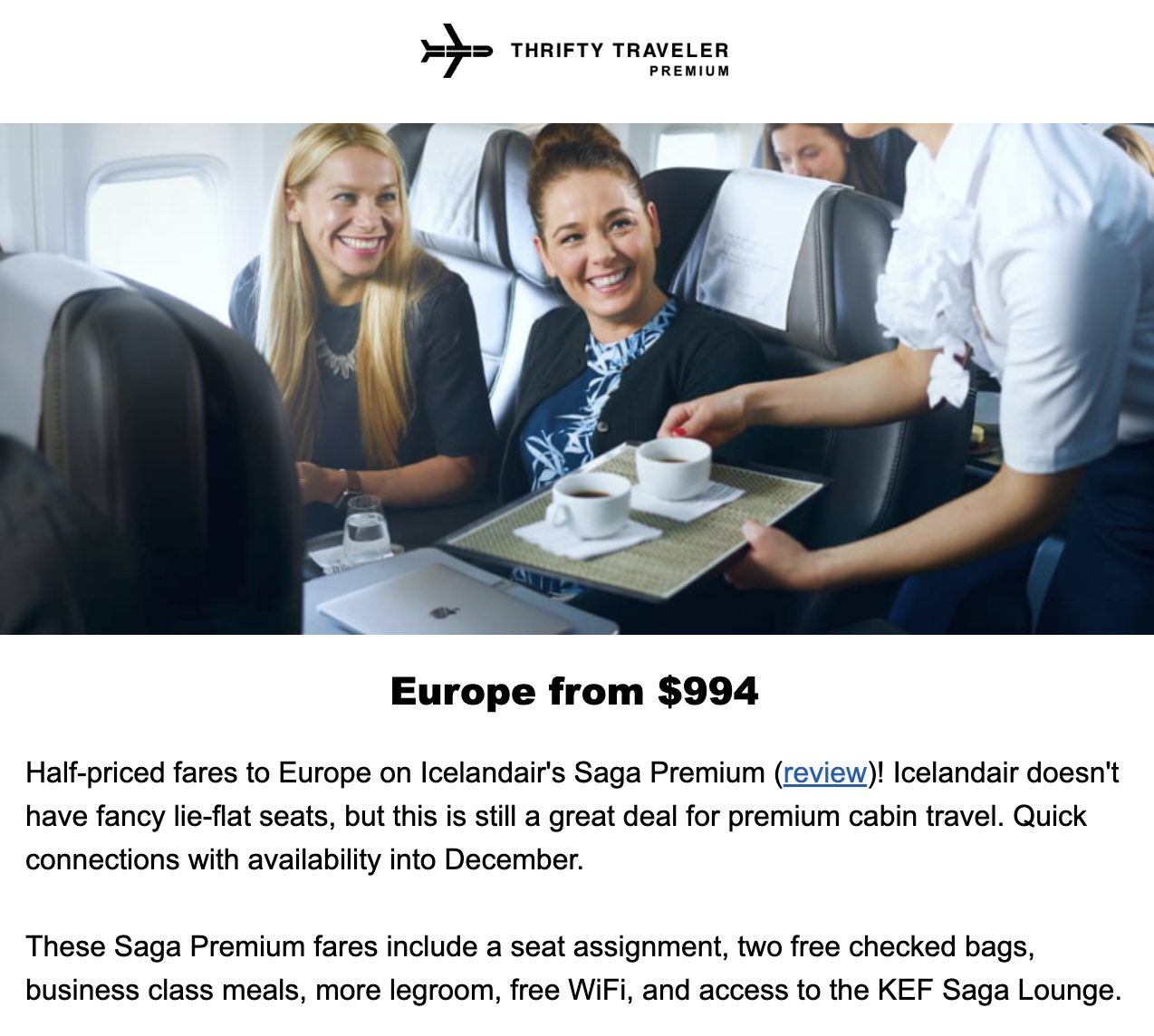 We unearth Icelandair Saga Premium fares under $1,000, and it's one of the best premium cabin values you'll find to cross the Atlantic Ocean. These wide recliner seats are plush, comfortable, and you get business class service and amenities throughout the flight. (Just be careful when sampling their gin tasting menu…water is your friend.)
Whether you're looking to visit the Fjords of Norway or the Cliffs of Moher, you can also tack on a once-in-a-lifetime trip to the Reynisfjara Black Sand Beach, the Blue Lagoon, or the Snaefellsnes Peninsula in Iceland for just a few dollars more, or less!
Bottom Line
If visiting Iceland is on your bucket list, add an Icelandair stopover onto your European vacation. Adding an Iceland stopover for up to seven days is an easy way to see two countries for the price of one.
Icelandair makes it easy (and nearly free) to spend some time in Iceland on either side of your trip.

Lead photo courtesy of Chris Lundberg via Flickr