For the second time in just over a year, Delta has extended Medallion elite status another year, giving flyers their current status benefits all the way through Jan. 31, 2023. Meanwhile, the airline is making it easier to earn (or level up) status and extending other key benefits for SkyMiles members and Delta credit cardholders.
After Delta's announcement Tuesday, any SkyMiles member with Delta Medallion status in 2021 will be automatically extended through the 2022 status year: From February 2022 through January 2023. It's the second such extension for Delta – as the COVID-19 pandemic first wracked travel back in April 2020, Delta became the first airline to automatically extend status for a year, setting off a chain reaction among major U.S. airlines.
But Delta is also making it easier to earn status this year and next. Any Medallion Qualifying Miles (MQMs) earned this year will roll over into the next year. And award tickets booked using SkyMiles will continue earning towards Medallion status through Dec. 31 after another year-long extension. Notably, it appears as though the current multipliers of 50% to 75% will expire at the end of the year.
This comes as part of massive wave of news from Delta, which also restored free change and cancellation for many basic economy tickets late Tuesday. Delta, like other major U.S. airlines, had removed that flexibility earlier in the spring.
Delta Medallion Status Updates: What You Need to Know
Medallion Status for 2021 will be automatically extended for the 2022 Medallion Year, meaning anyone with current Delta status will retain all those benefits
For the second consecutive year, all Medallion Qualification Miles (MQMs) will roll over to 2022 to qualify for 2023 Medallion Status.
All Members will continue to earn toward status on award travel booked using SkyMiles for trips through Dec. 31, 2022 – another year extension.
All Global and Regional Upgrade Certificates will be extended for travel through Jan. 31, 2023.
Members who earned status in 2021 will receive additional benefits

Starting Feb. 1, 2022, those who earned 2022 Status will be prioritized for complimentary upgrades ahead of those at the same tier level whose status was automatically extended. Platinum and Diamond Medallion Members who have earned status will be able to select Choice Benefits.
Delta SkyMiles American Express Card Benefit Updates
Along with the new adjustments for Medallion members, Delta and American Express also extended some Delta SkyMiles credit card benefits through Jan. 31, 2023.
For Delta SkyMiles® Gold American Express cardholders, that means the $100 flight credit earned after spending $10,000 in a calendar year earned between Jan. 1, 2020, and Dec. 31, 2021, won't expire until Jan. 31, 2023.
For Delta SkyMiles® Platinum American Express and Delta SkyMiles® Reserve American Express cardholders, unused companion certificates issued between Aug. 1 and Dec. 31 of this year will also not expire until the end of January 2023. Any unused certificates as of July 31, 2021 will also be extended through January 2023.
Finally, Delta SkyMiles Reserve cardholders with Sky Club guest passes issued over the last two years will also be able to use those until Jan. 31, 2023.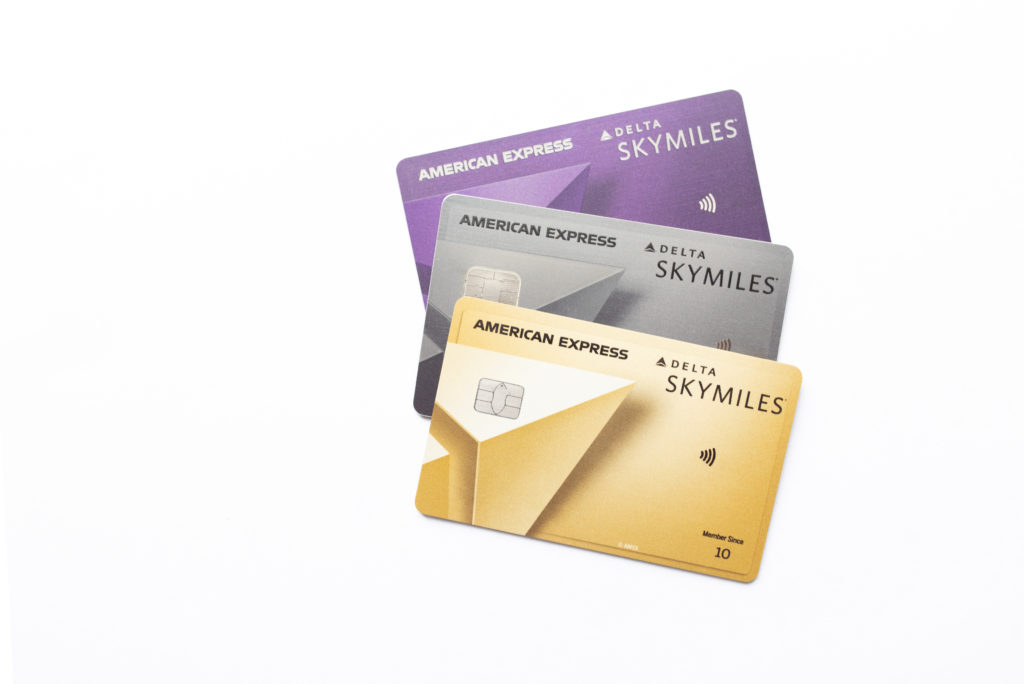 What This Means for Loyal Delta Flyers
This is a big, bold move from an airline we've come to expect big, bold moves from. With travel still clouded by uncertainty, this takes the pressure off Delta's most loyal flyers to requalify for their status.
But there's a downside: There are about to be a record number of flyers with Delta Medallion Status. And that dilutes the value of that status.
By extending current status and making it easier to earn in 2021 and 2022, Delta planes will soon be awash with status holders. While on the surface that seems like a good thing, it makes it even harder to take advantage of the benefits flyers chase status for.
Think of it this way: Delta flyers with Silver or Gold status may occasionally luck out with a complimentary upgrade. But now current Delta Silver Medallion flyers will automatically retain that status through 2022 and into 2023. Plus, Delta is making it easier for more travelers to earn status outright or level up their current Medallion tier. That creates even more competition for fewer seats.
Fortunately, Delta seems to have recognized that by carving out a new upgrade hierarchy: Starting February 2022, travelers who earned their status outright will get priority over those whose status was automatically extended.
But with the ability to roll over Medallion Qualifying Miles (MQMs) plus earn them on award tickets booked with SkyMiles, will that be enough? It seems doubtful.
Bottom Line
Delta has automatically extended Delta Medallion status for members with status in 2021 while also making it easier to earn status through the end of the year and next year, too.
Will this set off a mad dash among other airlines to match Delta's move? Only time will tell.